Are you ready to add some cuteness to your crocheting projects? Look no further than our collection of 25 free crochet panda patterns! This comprehensive crochet pandas guide has something for everyone, from panda amigurumi to giant panda crochet patterns. If you're a beginner, don't worry – each crochet panda pattern comes with detailed instructions on how to crochet a panda. You'll also find helpful tips and tricks to make the process as smooth as possible. And for those more experienced crocheters, more complex designs will challenge your skills.
These cute crochet panda patterns include tiny keychain-sized pandas to larger, stuffed panda bears. Whether you're making a gift for a friend or creating a new addition to your collection, these free panda patterns will surely impress.
Each panda pattern includes a list of necessary supplies, including yarn and hook sizes, and some even have gauge measurements to ensure your finished product comes out just right. And for those looking for more guidance, some patterns include visual illustrations to help with the assembly process.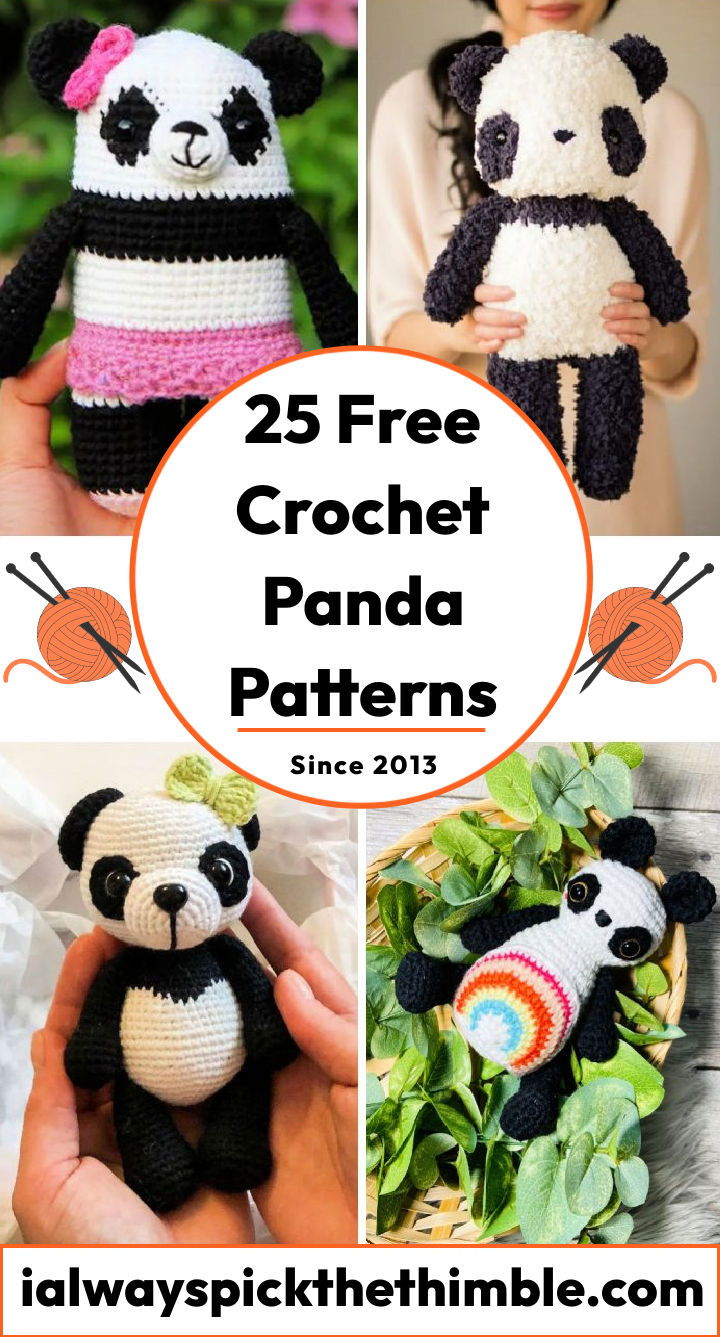 So what are you waiting for? Dive into the world of crochet panda patterns and start creating your own adorable pandas today. Our collection covers you whether you're looking for a realistic red panda crochet pattern or a cute and cuddly amigurumi panda.
1. Crochet Fleece Panda – Step by Step Instructions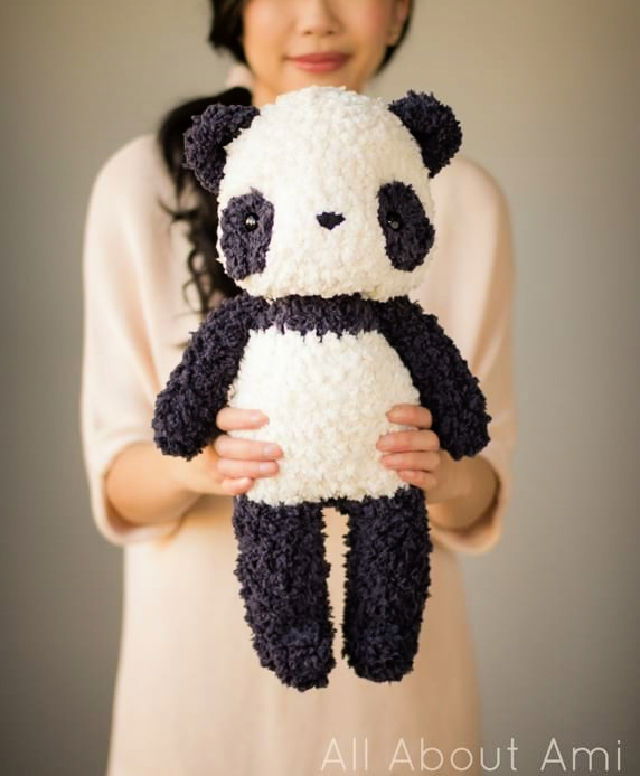 Make your loved ones feel special with this cuddly crochet fleece panda stuffie! Made with super soft fleecy sherpa yarn, it's sure to be a beloved companion. This easy-to-follow PDF tutorial will guide you step by step so that even beginners can create a beautiful jumbo panda stuffed toy. Get ready to make someone very happy with this precious gift – they'll cherish it for years and years! allaboutami
2. Cute Crochet Red Panda Pattern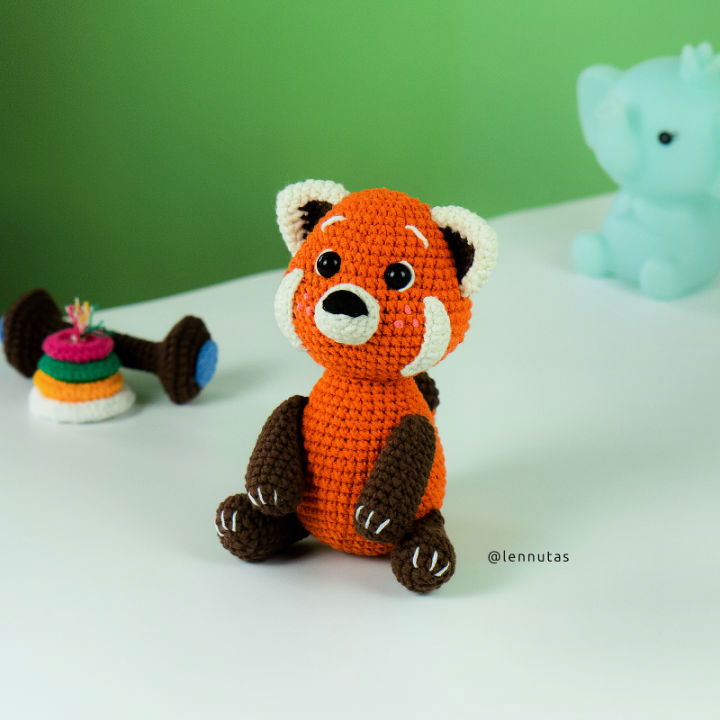 Adopt a lovable red panda with this free crochet pattern! Your little one will adore the cute and cuddly toy you made for them.
This easy-to-follow pattern requires supplies like sport weight yarns in red/orange, brown, cream, black, white and pink; a hook size 2.3 mm; Hamanaka; scissors, pins, needles and stuffings plus a pair of safety eyes to complete your project. Get on making your very own handmade fluffy friend today – download the cute crochet red panda pattern now! lennutas
3. How to Make Little Panda – Free Crochet Pattern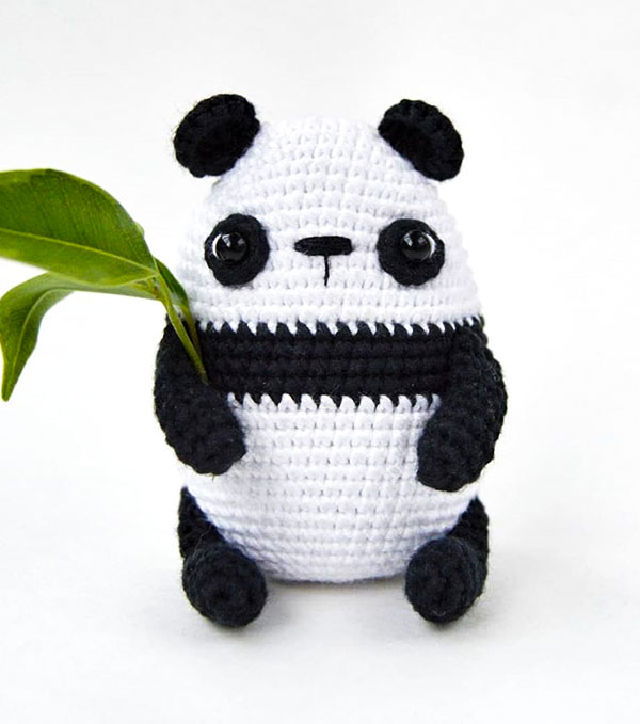 Are you looking for an easy and unique way to decorate your home or make a one-of-a-kind gift? Then this little panda crochet amigurumi-free pattern is the perfect project for you!
With detailed step-by-step instructions, this amigurumi panda will be quite easy to complete. You can use it as a beautiful decoration item or keychain or hang it on your window sill. As it is crocheted with very cute colors and looks remarkably appealing, your little panda quickly becomes everyone's favorite once finished! All you need are basic supplies like cotton yarns and a crochet hook – everything else comes from this PDF-free pattern.
So get started today and stitch up something special with little panda! lovelycraft
4. Modern Crochet Baby Panda Amigurumi Pattern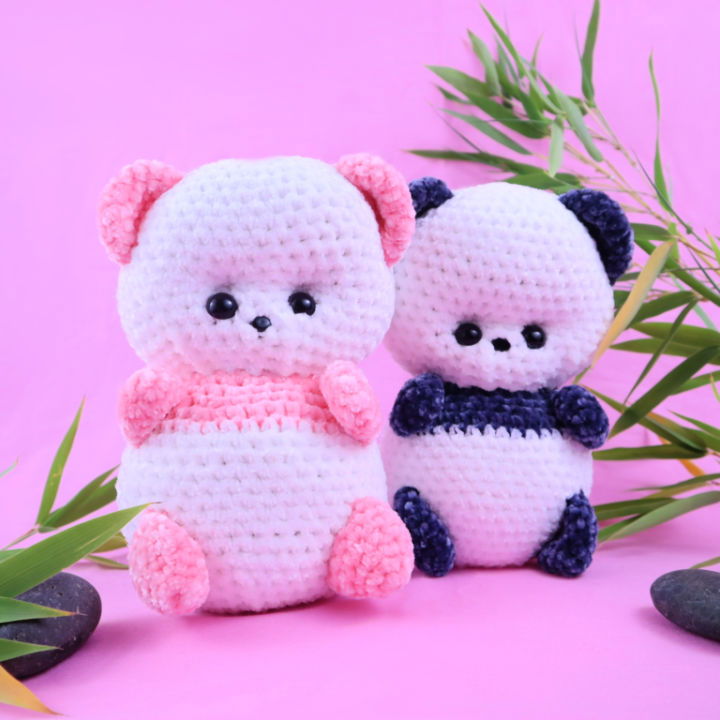 Make your little one's day with this easy-to-follow modern crochet baby panda pattern! With its adorable design and velvet baby yarn, you'll surely create a cuddly companion that will melt their heart.
All you need is white, pink or black size 4/Medium yarn, a crochet hook, 12mm safety eyes, a 6mm safety nose, a tapestry needle, scissors and stuffing – nothing else! Follow them; soon enough, you'll have an incredibly cute panda that everyone will love. Try it today – your little ones won't regret it! stringydingding
5. How to Crochet Pocket Panda – Free Pattern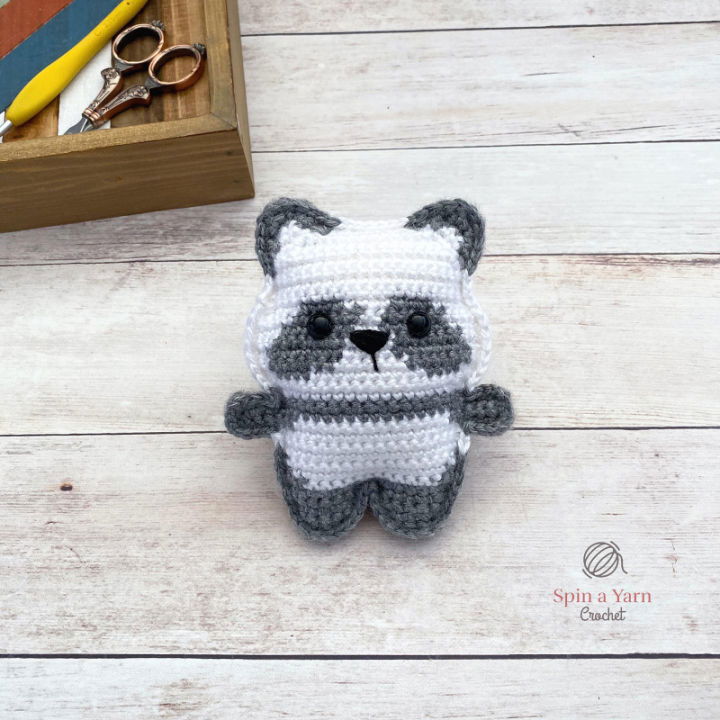 Welcome to this adorable crochet pocket panda – the perfect project to sharpen your crocheting skills! This free pattern is great for beginners, with a simple design and just a fair amount of colorwork involved. Plus, the finished panda makes a great gift or decoration.
Create yours using caron simply soft yarn and 10mm safety eyes, plus black embroidery thread and stuffing. With this pattern, you'll have everything you need at your fingertips – so start stitching your pocket-sized companion today! yarncrochet
6. Crochet Panda Amigurumi – Free PDF Pattern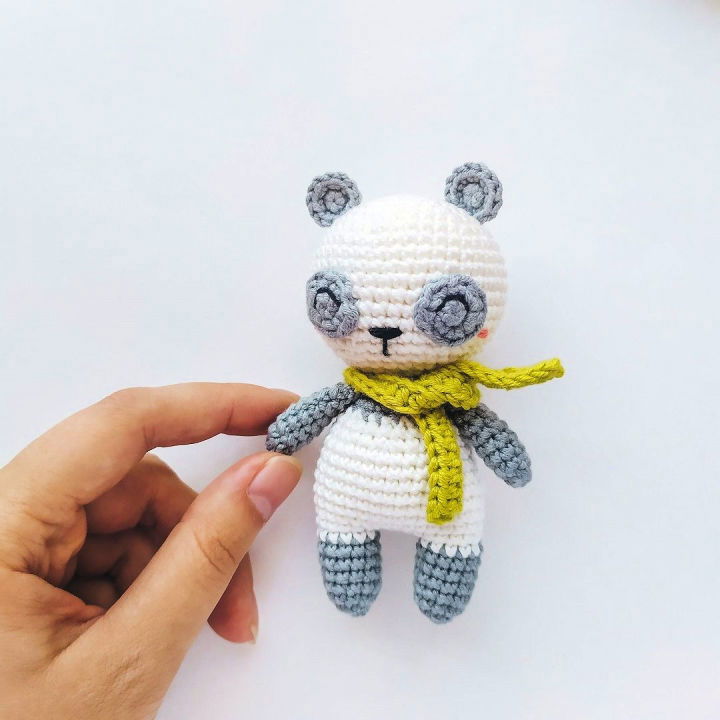 Bring some joy to your home with this adorable crochet panda amigurumi! This perfect, cute little panda is made from gazzal baby cotton yarn and requires a 2.0 mm crochet hook for completion.
The toy also needs embroidery thread for the eyes and cheeks (black and pink), fiberfill for stuffing, a thinner needle for embroidering the nose and eyes, a wooden stick to help you stuff it, and scissors to cut off excess threads. Get creative with this unique project if you're looking for an engaging activity or want to give someone special something unique! amigurum
7. New Crochet Piper Panda Pattern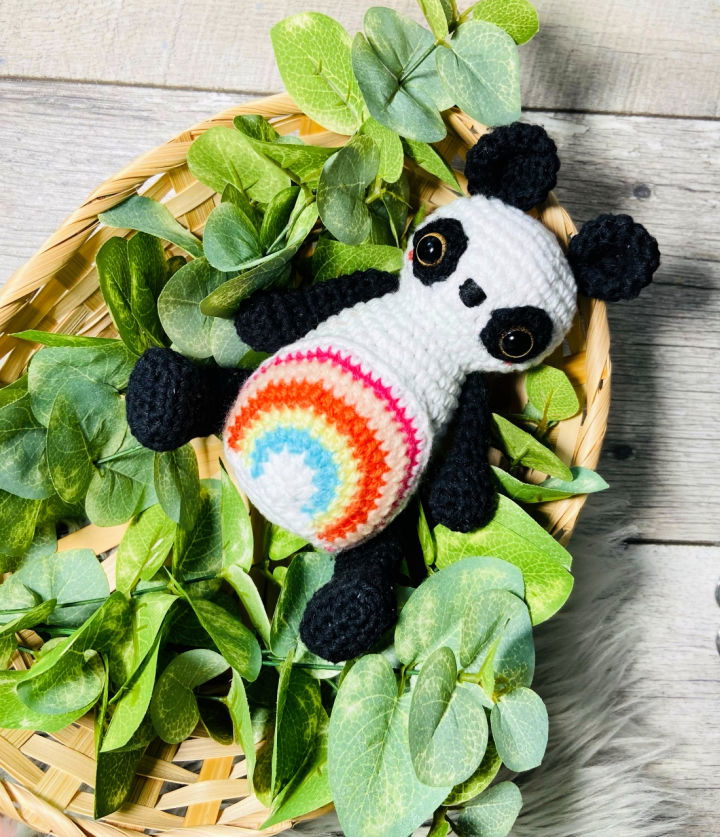 Create something special and unique with our newest crochet piper panda pattern! Whether you're a beginner or an expert in amigurumi, this pattern is perfect for crafting the cutest panda ever – the rainbow buddies piper the panda.
You can quickly make your cuddly panda companion with detailed instructions and all the necessary supplies! So get ready to show off your crocheting skills and make delightful memories by bringing this adorable creature to life today. walnutgrove
8. Crocheting a Panda Amigurumi – Free Pattern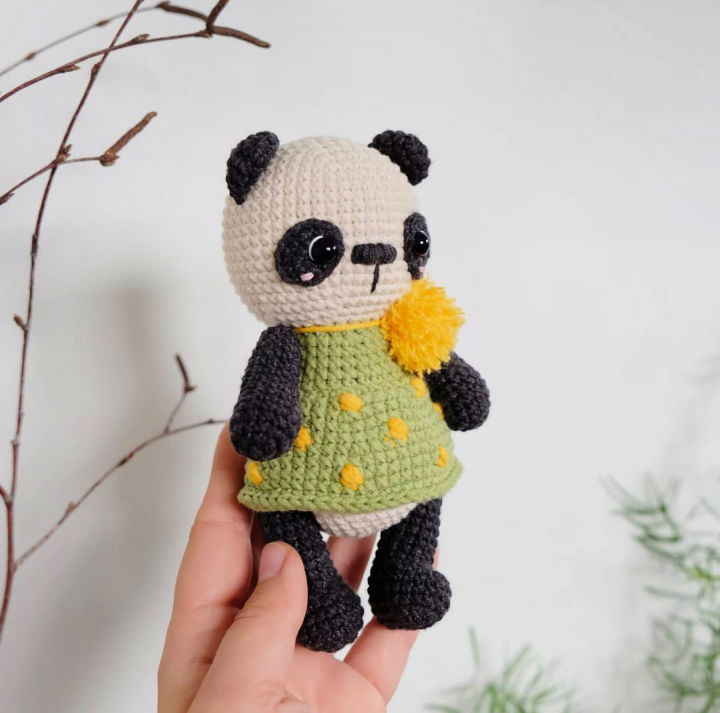 Bring warmth and love to your home with this adorable handmade panda amigurumi! This charming 16 cm panda doll is the perfect addition to any room.
The YarnArt Jeans, Alize Cotton Gold, hot green, white, black, and rose pink yarn make for a vibrant color palette that will bring personality and texture into any home. All supplies needed – yarns, hook size 2.00 mm, 8 mm safety eyes or black half beads; strong cotton thread (jute twine); needle; moment glue; white and pink thin threads – can be used to easily create an authentically crafted toy that will last for years of enjoyment!
Whether you're planning on gifting it or keeping it for yourself – crocheting this panda amigurumi will surely put a smile on anyone's face! amigurum
9. Unique Free Crochet Ruben the Red Panda Pattern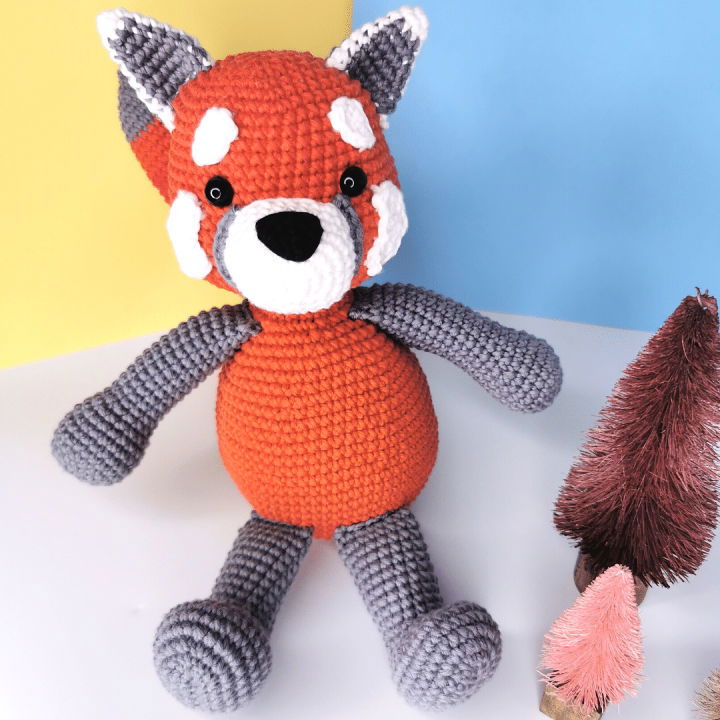 Fall in love with this adorable Ruben the red panda crochet pattern! This free intermediate crochet pattern is super addictive and so much fun to make. You can bring this cute little character to life with simple supplies such as yarn, stuffing, safety eyes, and a 3mm crochet hook.
Make sure you take many photos and share your progress on social media, as everyone loves seeing your creations come together! Get ready for an amazing journey of crafting that produces a fantastic red panda companion you won't want to put down! You won't regret trying out this pattern – get started today! cillacrochets
10. Free Panda Crochet Pattern for Beginners
Are you looking for a great beginner crochet project? Look no further! This free panda crochet pattern is a perfect choice. Using single crochet stitches, Fine category 2 yarn, and a 2.5mm hook, this cute little panda can fit in the palm of your hand and serve as an adorable paperweight.
Polyester pellets inside his body will help him sit up nicely – what could be cuter? With this easy-to-follow instructions, you'll have one of these friends made in no time! So why wait? Get started today with this free pattern! littlemuggles
11. Quick and Easy Crochet Mini Panda Pattern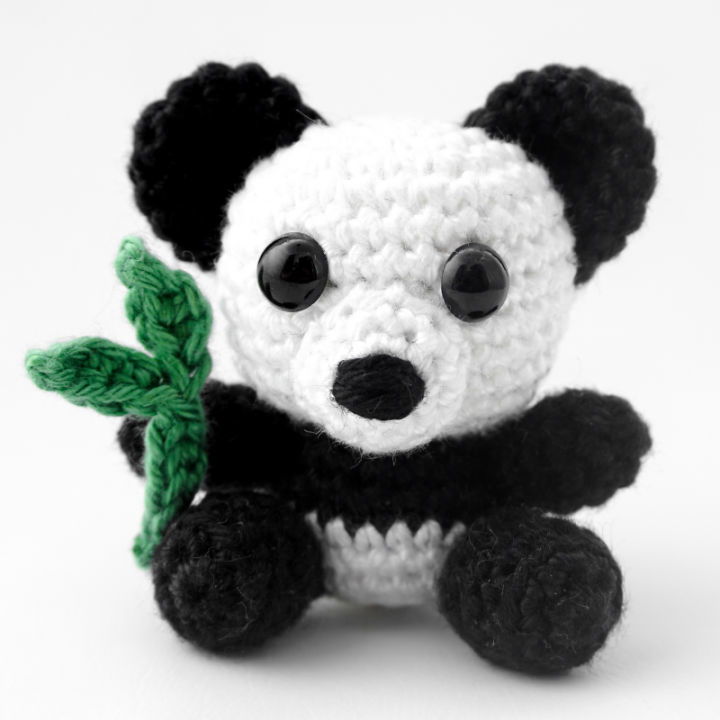 Love pandas? Then this adorable crochet mini panda pattern is the perfect way to show your adoration! Using a 2.5 mm crochet hook and "Schachenmayr Catania" cotton, this mini panda will have you saying 'aww' in no time.
With supplies including black, white, and green colors, 6mm safety eyes, polyfill stuffing, and more – all you need to do is pick up your materials and get crocheting! This little amigurumi panda stands 6.5cm tall, so it won't take up too much space but will still bring plenty of cuteness into any room! supergurumi
12. How Do You Crochet a Panda Amigurumi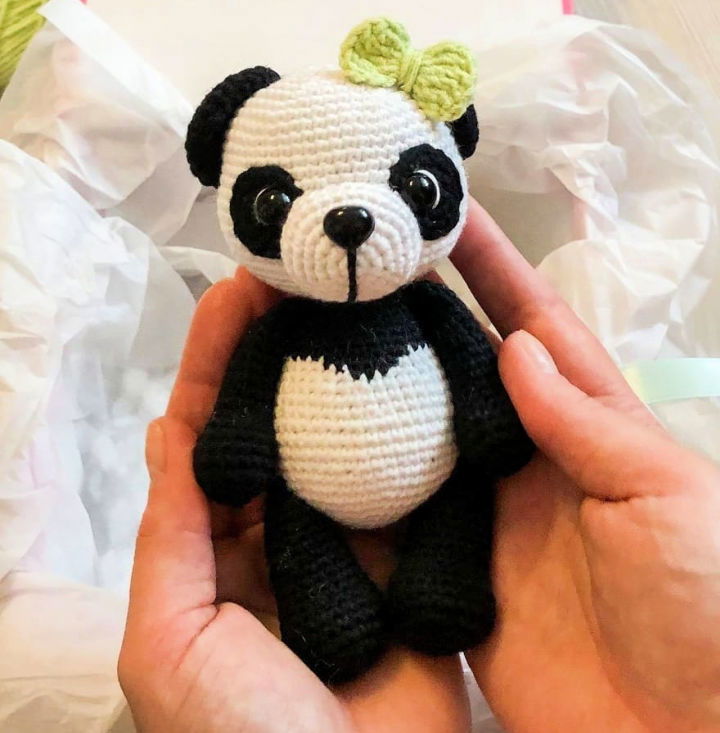 If you love to crochet, why not make your adorable panda bear? With this free pattern, you can create a cuddly amigurumi panda using single crochet. The arms and legs of this amigurumi panda are attached with single crochet to bring it to life!
This easy-to-follow pattern will help produce a very cute crochet panda. All you need is some yarn and supplies listed in the instructions – so get creative and start crocheting today! Make your adorable panda amigurumi with this fun and free pattern – perfect for adding cuteness to any home. amigurum
13. Free Crochet Polly the Panda Pattern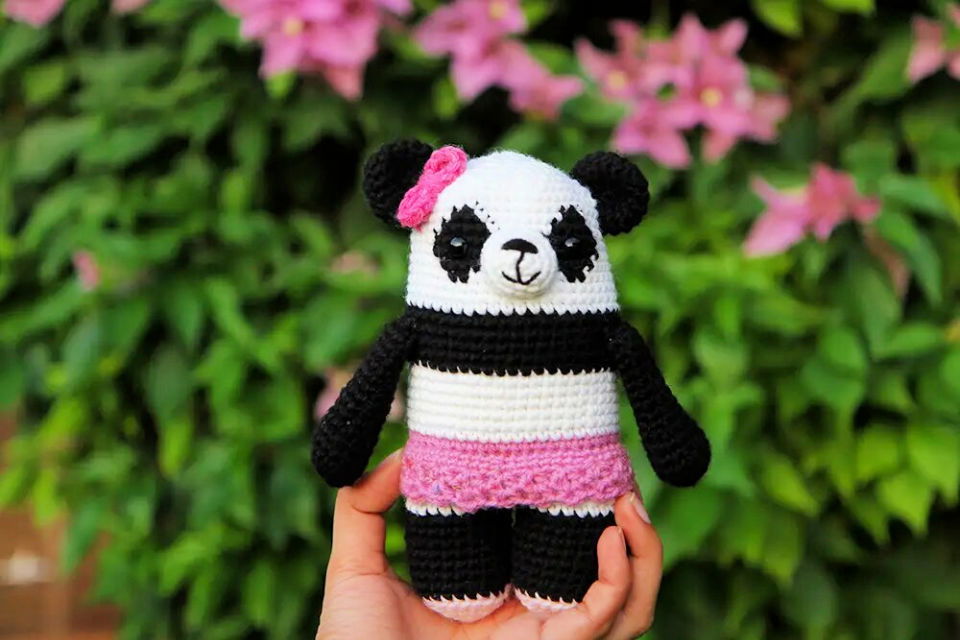 Bring on the holiday cheer with Polly, the panda! This free crochet pattern works quickly and is perfectly dressed for the season. Polly is made with DK yarn in black, white, light pink and light purple, so she's cuddly and adorable. She features an intricate lacy skirt and a bow to make her even cuter.
With just some basic supplies like a 3mm crochet hook, tapestry needle, stitch marker, polyfill stuffing, 9mm safety eyes and embroidery thread, you can have your special cuddle buddy in no time, welcoming winter with style! chaicoffee
14. Best Panda Crochet Pattern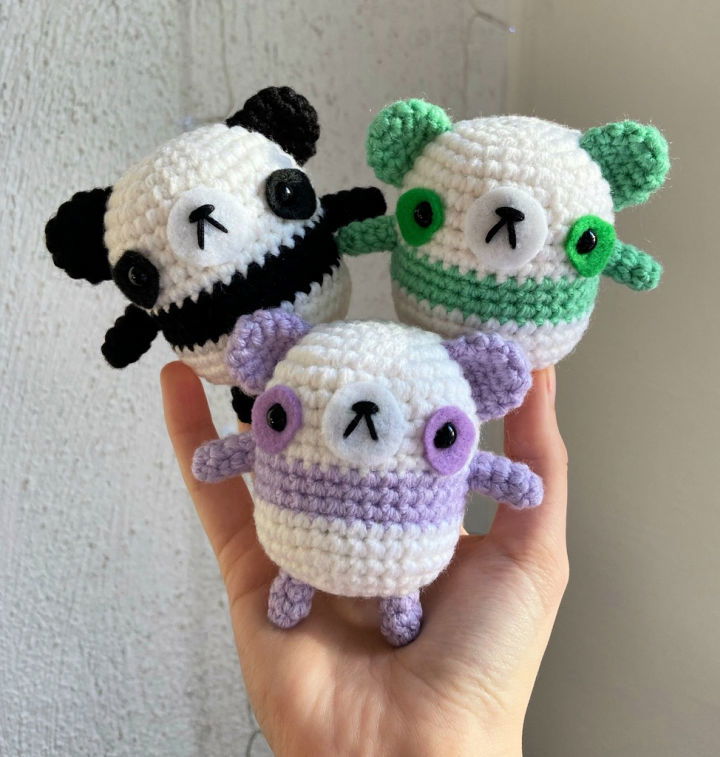 Find the best crochet panda patterns for your next project. Welcome to the best free panda crochet pattern! Get ready for some serious cuteness with this super cute baby panda pattern. It's easy to create and perfect for everyone, from beginners to experts in crochet. With just the right supplies, you can make your baby panda that will bring a smile to anyone's face!
This adorable little one will become your favorite project ever – so don't miss out on this great opportunity! All you need are yarn of two colors, a 3mm crochet hook and stuffing material. Get started on making your very own cuddly panda today by downloading this amazing free pattern now! storycreations
15. Simple Crochet Polo the Panda Pattern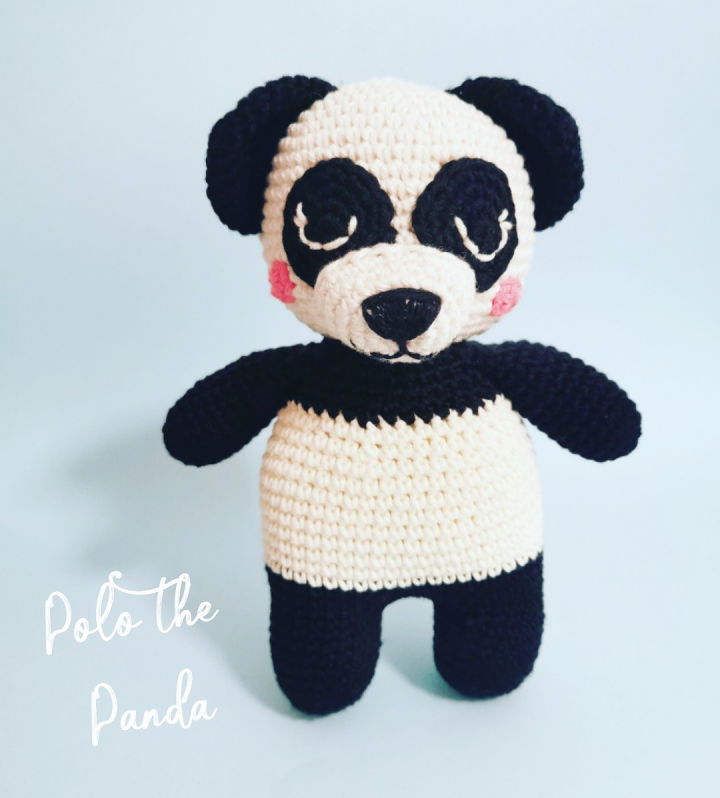 Fall in love with this adorable simple crochet polo with the panda pattern! Perfect for crocheters of all levels, even beginners; it's easy to make and requires only basic supplies such as 8ply yarns/DK or light worsted (white and black), 2.75mm hook/C-2, scissors, tapestry needle, polyester toy stuffing and a stitch marker.
Create your cuddly panda with embroidered eyes and cute little cheeks for a unique toy you'll want to hug! ravelry
16. Crochet One Piece Panda Pattern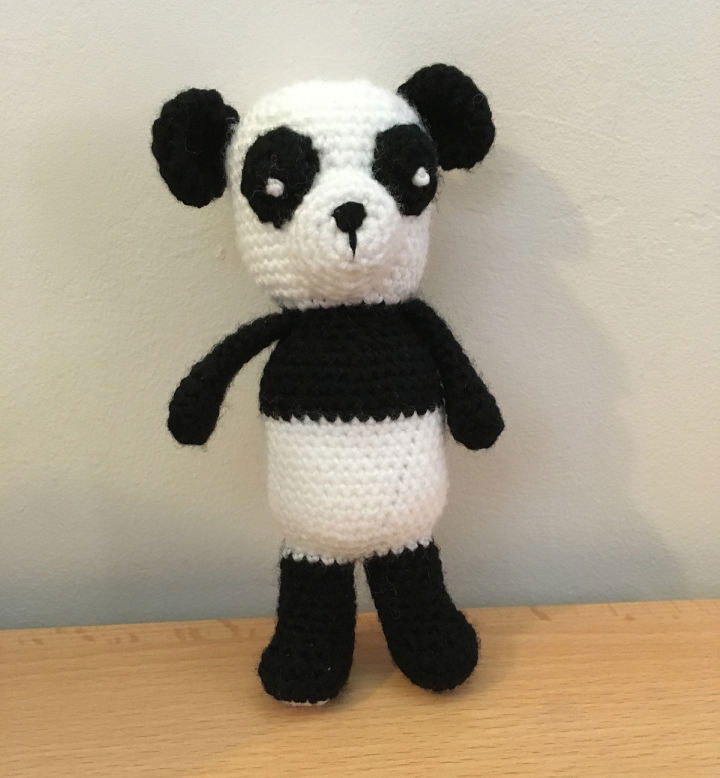 Create an adorable panda with this unique crochet one-piece panda pattern! This easy-to-follow pattern is perfect for crochet beginners, as single crochet stitches are used. Its simple construction will make the project more enjoyable and faster to complete.
The result will be a cute panda that will make any kid happy – or yourself if you're young at heart! You will need worsted-weight yarn in two colors and an appropriate size hook. Try it out today and enjoy the feeling of creating something special! crochetcave
17. Adorable Crochet Boo the Panda Bear Idea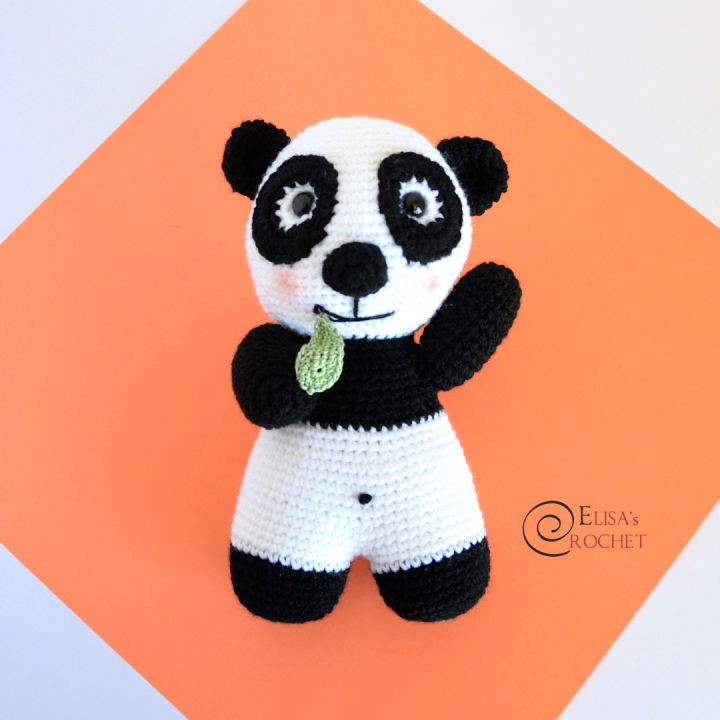 Fall in love with this cute, cuddly crochet panda bear named BOO! This one-piece pattern is so easy to follow and make.
You can create an adorable panda bear with a bamboo leaf with basic supplies like yarn, a crochet hook, and stuffing. You be the talk of the town when you show off your new creation! Start making this delightful animal that will put a smile on everyone's face. elisascrochet
18. Giant Panda Amigurumi Crochet Pattern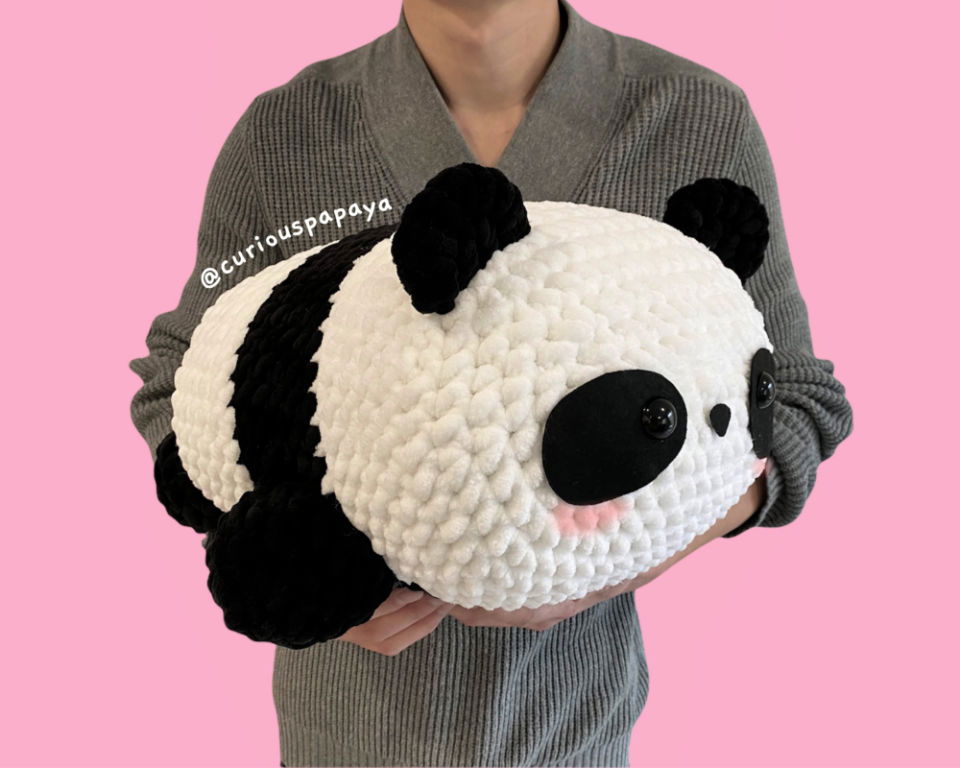 Create an ultra-cute and fun giant panda amigurumi crochet pattern with ginger, the giant panda. This pattern features color changes and a flat panda that will keep even the youngest children entertained for hours.
These supplies are easy to source, so you can find what you need. Soo cute! Bring home this fantastic giant crochet panda amigurumi pattern today and watch your kids squeal with delight when they play with it. clover usa
19. Cool Crochet Pudgy Panda Plushie Pattern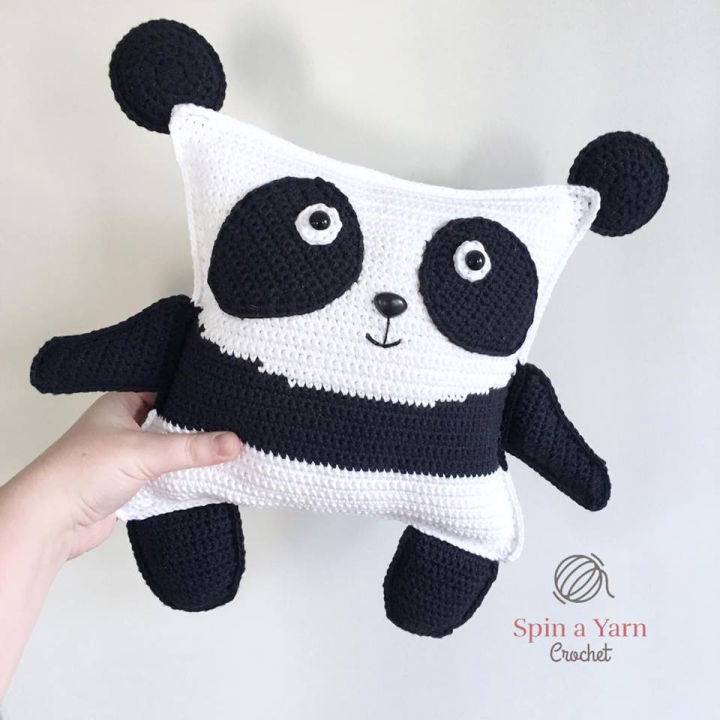 Fall in love with crafting by wearing this unique and adorable crochet pudgy panda plushie pattern! Using the tapestry crochet technique, you'll be making a giant square that is surprisingly straightforward to make.
Perfect for beginners, all you need is a 3.5mm hook, Handicrafter (worsted weight) yarn in white and black, 12mm safety eyes, a Safety nose or black embroidery thread or yarn, stuffing, and a tapestry needle. Download the printable version of this pattern today and have fun creating your cuddly panda plushie! yarncrochet
20. Crochet Big Panda Backpack Design – Free Pattern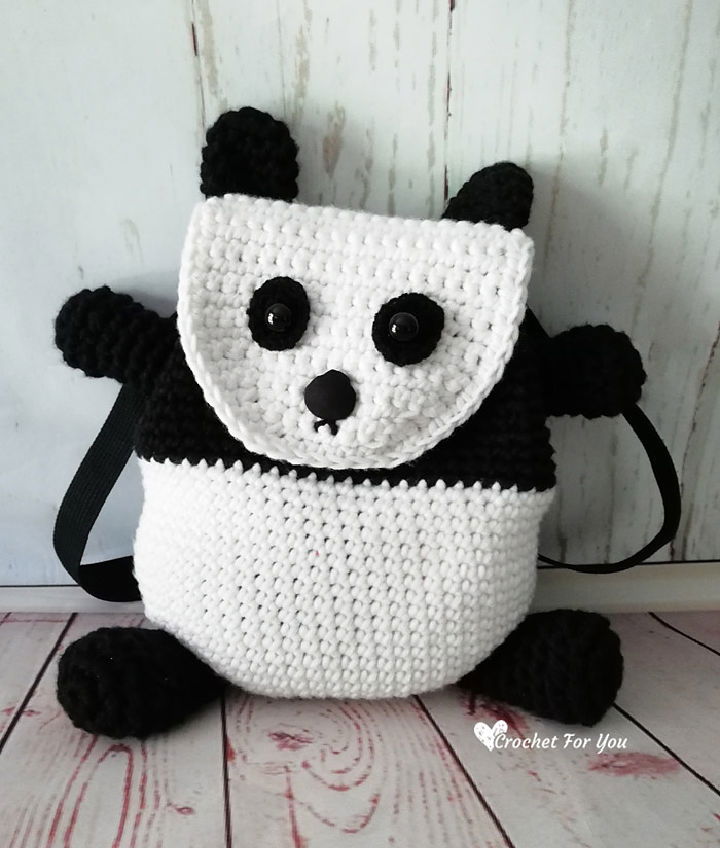 Make this adorable crochet big panda backpack design to delight the little ones in your life! This cute little backpack is perfect for kids to store their treasures and make a great holiday or birthday gift.
The free pattern includes instructions on crafting an adorable panda plushie with detailed facial features such as eyes, nose and mouth that will bring joy to any child. Plus, you can customize the colors of yarns used so they can truly express their unique style. All you need are basic supplies such as worsted-weight yarn, stuffing material, tapestry needles and scissors – get ready for hours of crafting fun! crochetforyou
21. Fastest Crochet Panda Baby Hat Pattern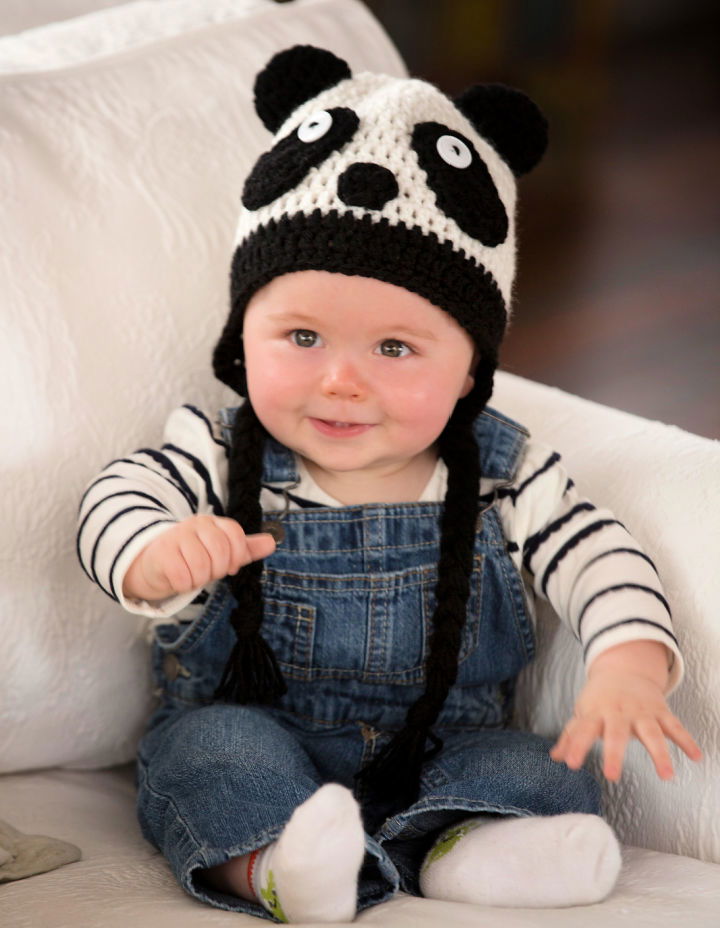 It's time to ensure your best-dressed baby in town is your own! This crochet panda baby hat pattern provides an adorable and unique design to give your little one a fantastic look. Perfect for making yourself or gifting at the next baby shower, this pattern includes instructions for size newborns up to 12 months and uses only basic supplies such as worsted weight yarn, crochet hook and tapestry needle.
It's easy enough for beginners yet cute enough to be cherished by all. Get ready for cuteness overload when outfitting your favorite little one in this sweet panda hat! yarnspirations
22. Beautiful Crochet Panda Amigurumi Pattern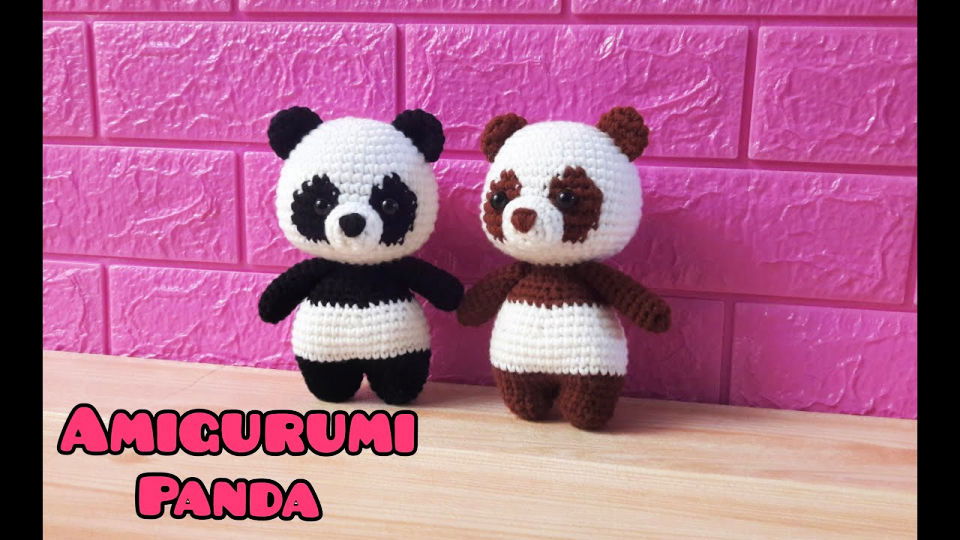 Find adorable crochet panda patterns on our website, perfect for creating unique and cuddly gifts.
Show your love for the panda with this handmade crochet amigurumi pattern that looks cute and cuddly! This tutorial will provide all the steps to create a delightful gift for any young one.
It is easy enough even for beginners in crochet, so don't worry if you are starting – the results are always amazing! Whether it's an adorable toy or a unique item of clothing, follow this pattern and make something special and memorable today!
23. Easy Crochet Panda Tutorial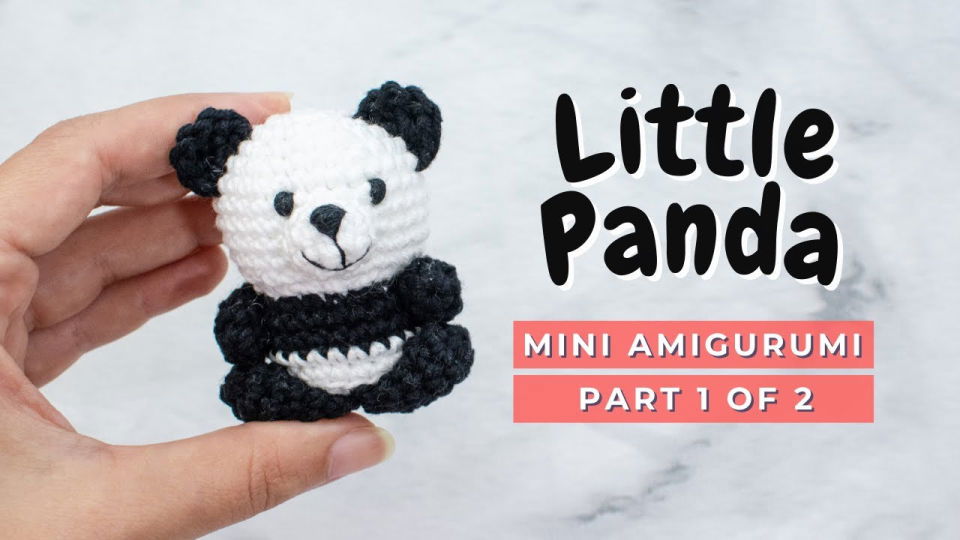 This adorable handmade crochet panda amigurumi will surely make you smile! Whether you're looking for a sweet gift for someone special or want something fun and unique, this cuddly crochet stuffed animal is perfect.
The talented crafter has done an amazing job crafting the panda carefully, ensuring it will come out so cute and stay pristine. Supplies such as cotton yarns, stuffing materials, safety eyes, Polyfil stuffing and additional tools are included in every purchase. Get ready to be wowed by this one-of-a-kind handcrafted creation!
24. Pretty Crochet Panda Pattern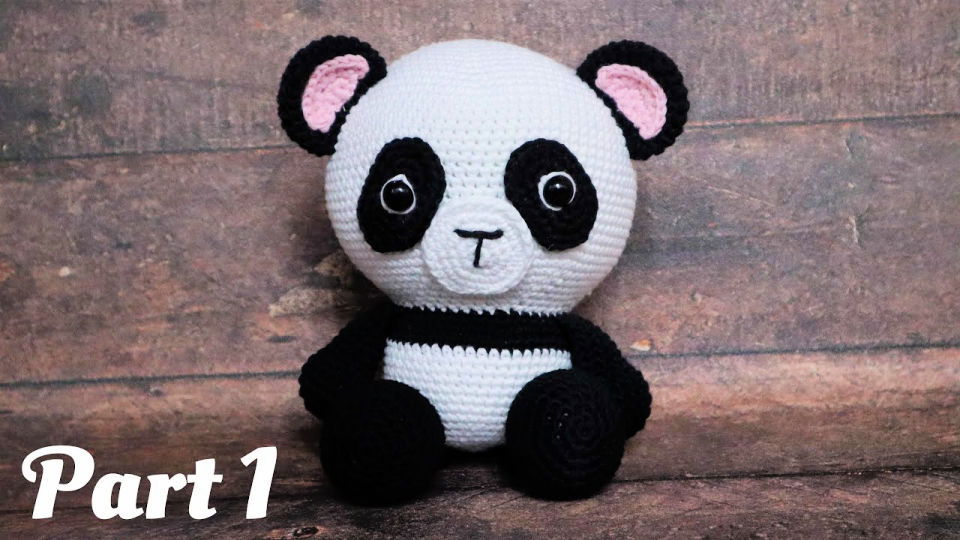 Create the cutest panda in town with this easy crochet panda tutorial! This quick crochet project will help you make a big version of an adorable panda that is great for children and sure to bring lots of smiles. You only need simple supplies such as yarn, stuffing, safety eyes and crocheting thread.
You don't need to be an expert on crochet projects; follow the step-by-step instructions to make your little panda friend. Whether for yourself or someone special, get ready to create something cute and cuddly with this easy tutorial!
25. Free Crochet Pattern for Panda Amigurumi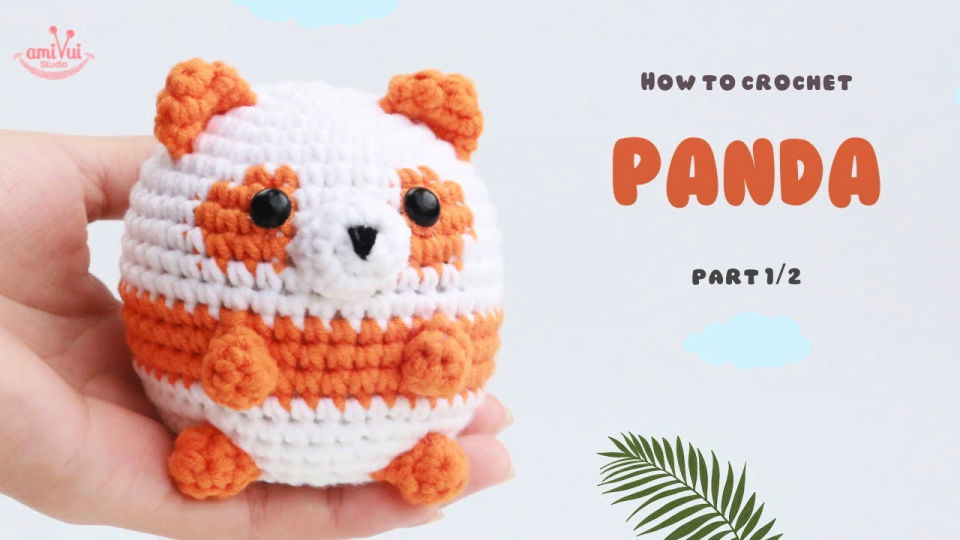 Love pandas? Now you can make your own with this easy crochet panda tutorial! Learn how to make a cute and cuddly amigurumi panda in just a few simple steps. All you need is some 3-ply yarn in white and orange, a 4-5 mm crochet hook, fiberfill for stuffing, a Sewing needle and scissors.
Perfect for beginners through experienced crocheters alike – follow these instructions to create your adorable crochet panda today! With the help of this pattern, even absolute novices will be able to produce something special that they can cherish forever. So let's get started creating the perfect amigurumi animals with this fun and easy way to craft!
Related Free Crochet Amigurumi Patterns:
Add cuteness and creativity to your home decor with these free crochet amigurumi patterns! Whether you are a beginner or an advanced crocheter, these adorable designs will bring a unique charm to any room.
Easy Crochet Amigurumi Patterns:
Conclusion:
In conclusion, free crochet panda patterns are perfect for creating adorable stuffed toys, decorations, and unique gifts that are sure to bring a smile to anyone's face. With various crochet panda patterns available, from beginner-friendly designs to more intricate ones, anyone can create a cute and cuddly panda friend. Whether you're using fleecy sherpa yarn or traditional cotton, these patterns offer step-by-step instructions and require only basic supplies like a crochet hook, stuffing, and safety eyes. So why not try one of these fun and free crochet panda patterns today and create your very own handmade panda?