Get ready to embark on a wild and adventurous crochet project with our collection of 25 free crochet tiger patterns! Whether you're a beginner or a skilled crocheter, you'll find a free crochet tiger pattern, including realistic and whimsical designs. Our crochet tiger patterns come with detailed instructions, helpful illustrations, and step-by-step tutorials, making creating your own cute and cuddly crochet tigers easy. You'll need a few basic supplies, such as yarn, a crochet hook, stuffing, and some basic crochet skills.
From an adorable crochet amigurumi tiger to larger stuffed tiger pattern, our free crochet tiger patterns collection has something for everyone. You'll even find a free printable pdf and a tiger amigurumi pattern free for your convenience. Whether you're making a tiger doll for yourself or as a gift for someone special, these free crochet tiger patterns will provide you with hours of fun and entertainment.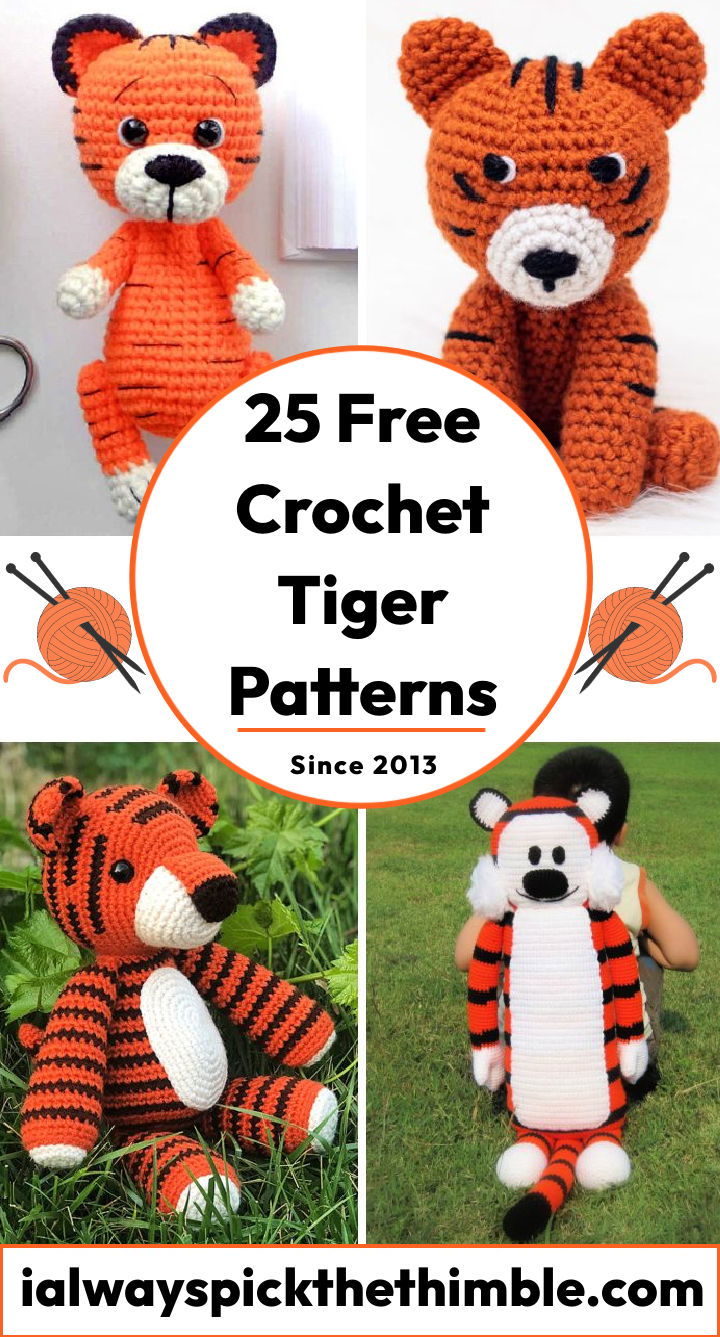 So why wait? Start crocheting your tiger today and unleash your creativity with our easy-to-follow crochet tiger patterns collection. You'll be amazed at how simple and rewarding it is to make your own handmade tiger amigurumi!
1. Free Crochet Thomas the Tiger Amigurumi Pattern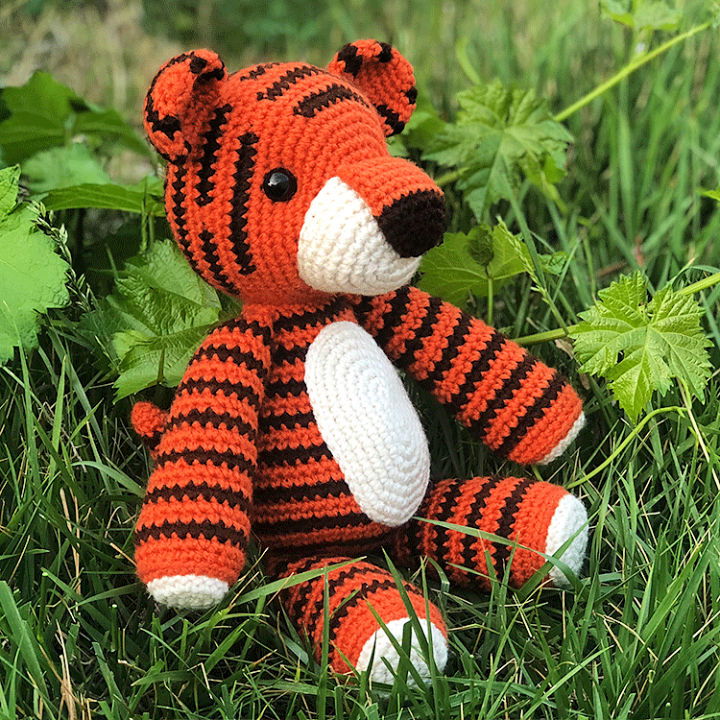 This intermediate-level crochet Thomas the tiger pattern creates a fun, adorable jungle look! With its cute expression, it will bring joy to any household. Perfect for any crochet enthusiast, this free pattern includes an easy-to-follow tutorial that requires a 3.5mm (E) hook, 15mm safety eyes, yarn needle, fiberfill and stitches markers.
Follow the instructions in this guide to create your cuddly version of Thomas the Tiger – perfect for giving as gifts or decorating your home! jesshuff
2. Crocheted Tiger Amigurumi – Free Pattern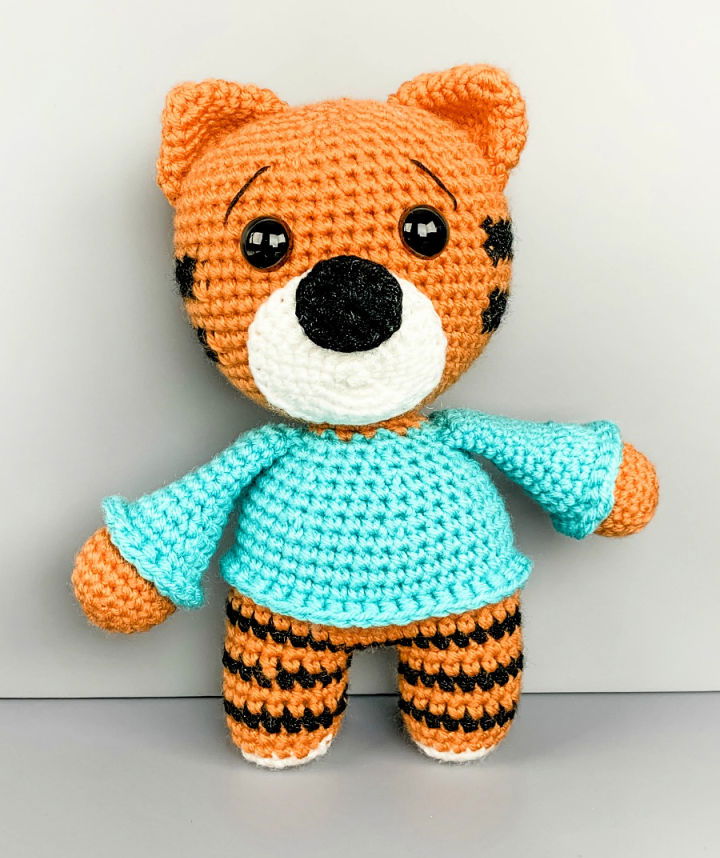 Welcome to the world of crocheted tiger amigurumi! Make this little guy for yourself or as a gift for your friends and family. This friendly tiger stands 8 inches tall with a cute little sweater.
All that's needed is worsted weight yarn in orange or tan, along with small amounts of desired sweater color, snout color and black stripes. Plus, 15mm safety eyes, stuffing, 3.75mm hook, needle for sewing and stitch marker are essential materials needed to complete your project! Follow this free pattern tutorial and get crocheting today – it's sure to be a hit! friendlyredfox
3. Unique Free Crochet Amigurumi Tiger Pattern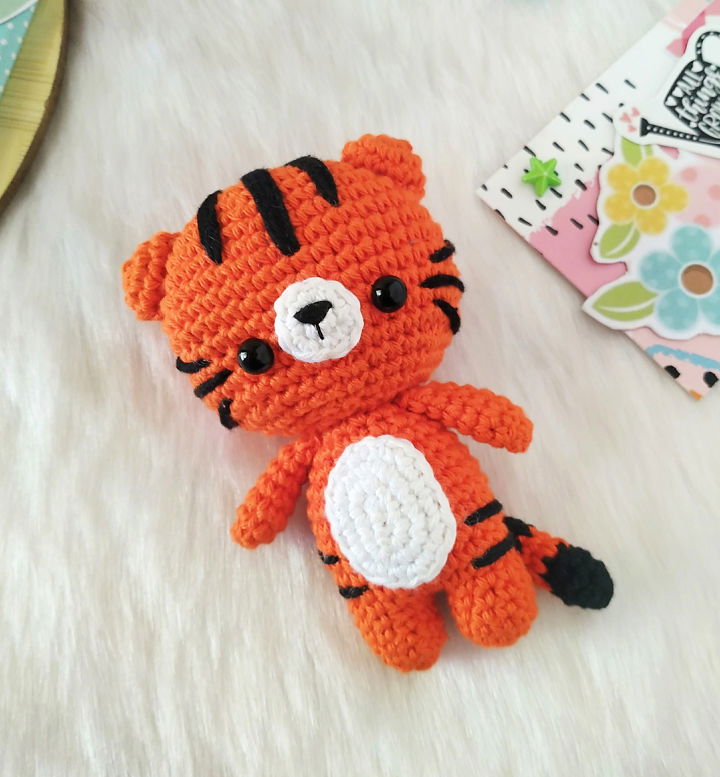 Add charm to your wardrobe with this unique free crochet amigurumi tiger pattern. This adorable little Tiger looks cute and cuddly, so you can show it off any way you like! Plus, the guide provided makes it easy for even novice crocheters to create their version of this fun project. All you need are a few – so why not try? Creating a beautiful new item is just one click away with this pattern. loveeveryday
4. Modern Crochet Big Tiger Pattern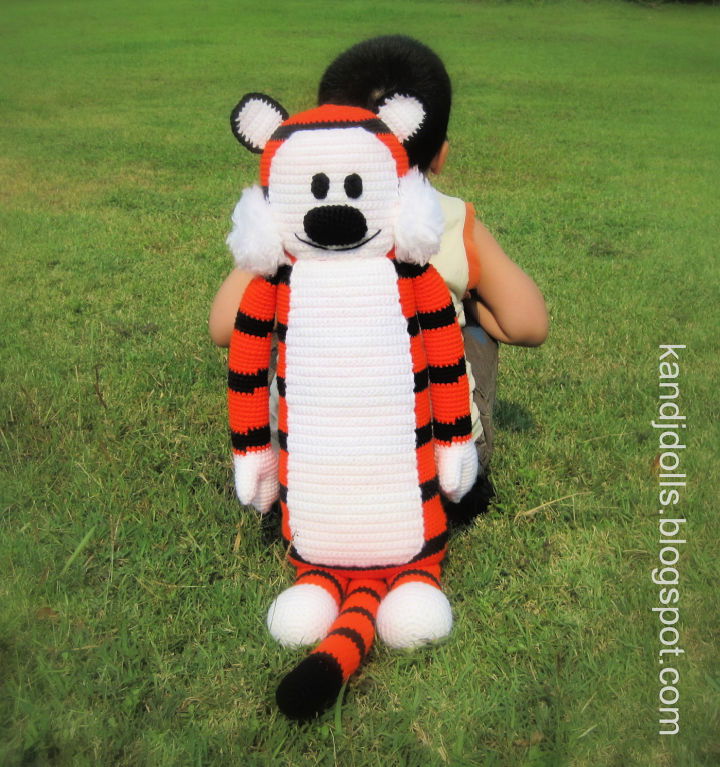 This modern crochet Big Tiger pattern creates a unique and fun addition to your home. Perfect for children, this adorable toy will bring smiles to family and friends alike. With easy-to-follow instructions in the pattern, you can easily create a beautiful handmade tiger that looks so realistic it will seem like it has come alive!
All supplies are listed in the pattern, so you won't have to worry about shopping around – everything you need is provided! Get crafting today and add color and life to your home with the big tiger pattern. amigurumi
5. Cute Crochet Amigurumi Tiger Pattern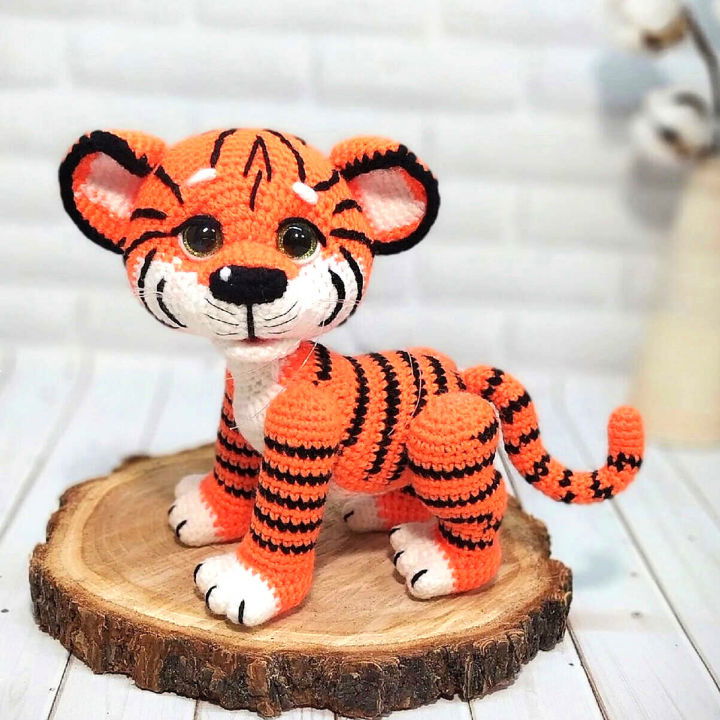 Unleash your creativity and bring a touch of the jungle into your crochet projects with these realistic crochet tiger patterns, guaranteed to add a cozy and playful vibe to any space.
Let your creativity shine with this adorable free crochet amigurumi tiger pattern! Perfect for any children's project, this tiger will bring sweet smiles. You only need a few simple materials: hook 2, 14mm eyes, line, new yarn, copper wire (1.5 mm cross-section 15 cm) for the tail, synthpunk and large eye needle. Create something special that will last forever in no time – download the pattern today! freeamigurumi
6. How Do You Crochet a Tiger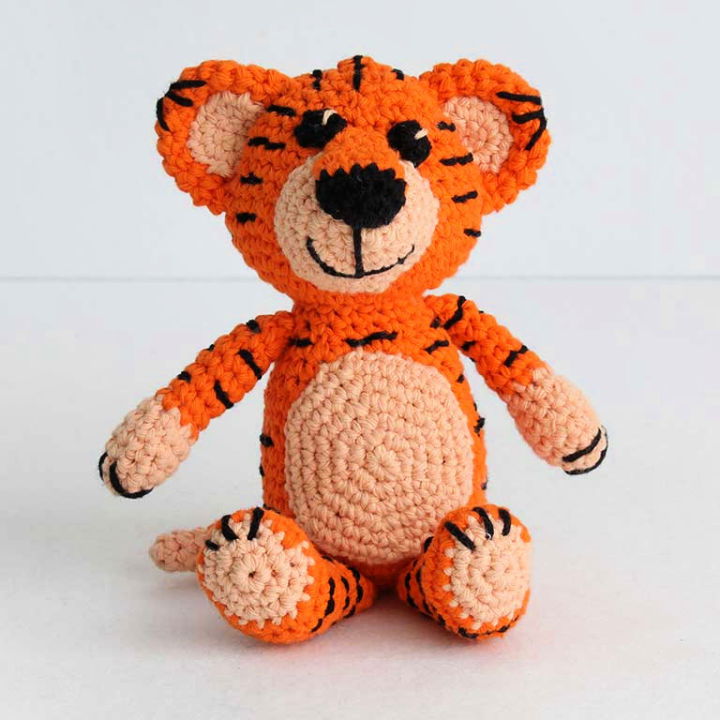 This amigurumi-style project is perfect for experienced crocheters looking to add something special to their collection of handmade creations. With the right materials, which include worsted weight yarn, safety eyes, stuffing and a 2.25 mm crochet hook, you can craft an incredibly cute and realistic-looking tiger that everyone will admire.
The skill required may challenge even advanced crafters, but the result is well worth it – your creation looks great in photos and adds character to any room or display shelf! crochetchums
7. Crochet New Year Tiger – Free PDF Pattern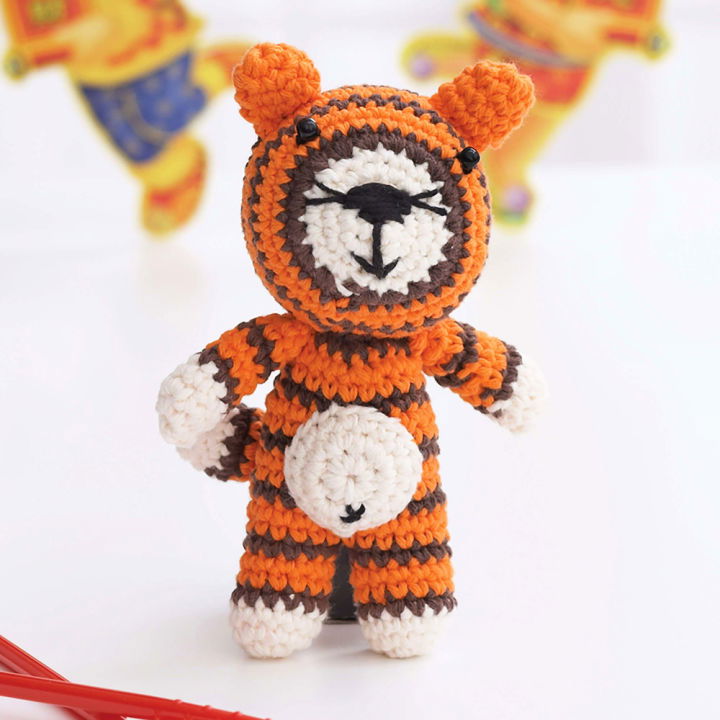 Welcome the New Year with this adorable crochet tiger! It's perfect for kids to cuddle and gives delightfully unique vibes.
Download this free PDF pattern today and start stitching, complete with beads for the eyes and black embroidery floss for the nose and mouth. This adorable tiger will bring joy to your home; children especially will love it! All materials required are easy-to-find, and the instructions in the PDF pattern are straightforward, so you can get started immediately!
Bring a smile to everyone's face by making this special crochet tiger – share your progress along the way! yarnspirations
8. How to Crochet Tatum the Tiger – Free Pattern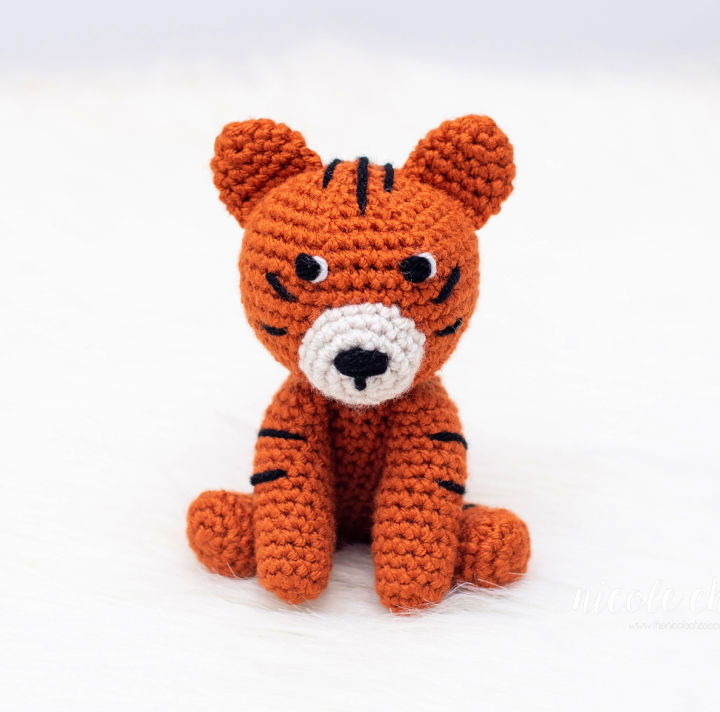 Bring a smile to any room with crochet Tatum, the Tiger! This free crochet amigurumi pattern is perfect for beginner and expert crocheters alike. Easily customize your Tiger by adding more or fewer stripes, giving each one its unique personality. You'll only need basic sewing skills to attach the snout and ears – no complicated stitching is required!
Crochet Tatum is an ideal gift for a jungle-themed nursery or a friendly companion for children of all ages. All you need are materials like yarn and stuffing to start – make crochet Tatum today! nicolechase
9. Roly Poly Crochet Chubby Tiger Pattern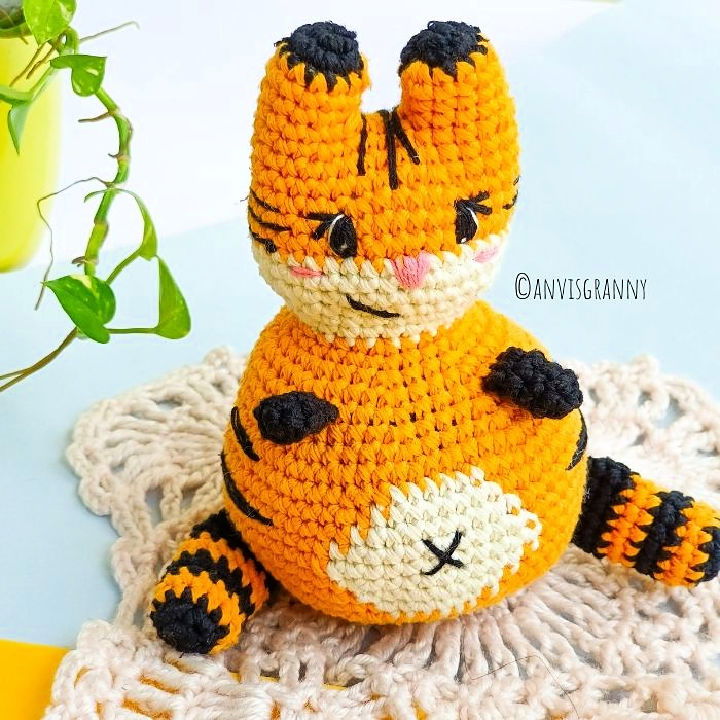 Brighten up someone's Lunar New Year of the Tiger with this delightful roly-poly crochet chubby tiger pattern! Especially perfect for any tiger lover in your life, it makes an incredibly thoughtful gift or birthday present.
The instructions are easy to follow, and make a charming crochet toy that will be adored by adults and children alike. You'll need some DK or worsted weight yarn and other materials like polyfill, stitch markers and safety eyes/embroidery thread. Get creative and craft something special today! anvisgranny
10. Easy Crochet Tora the Tiger Pattern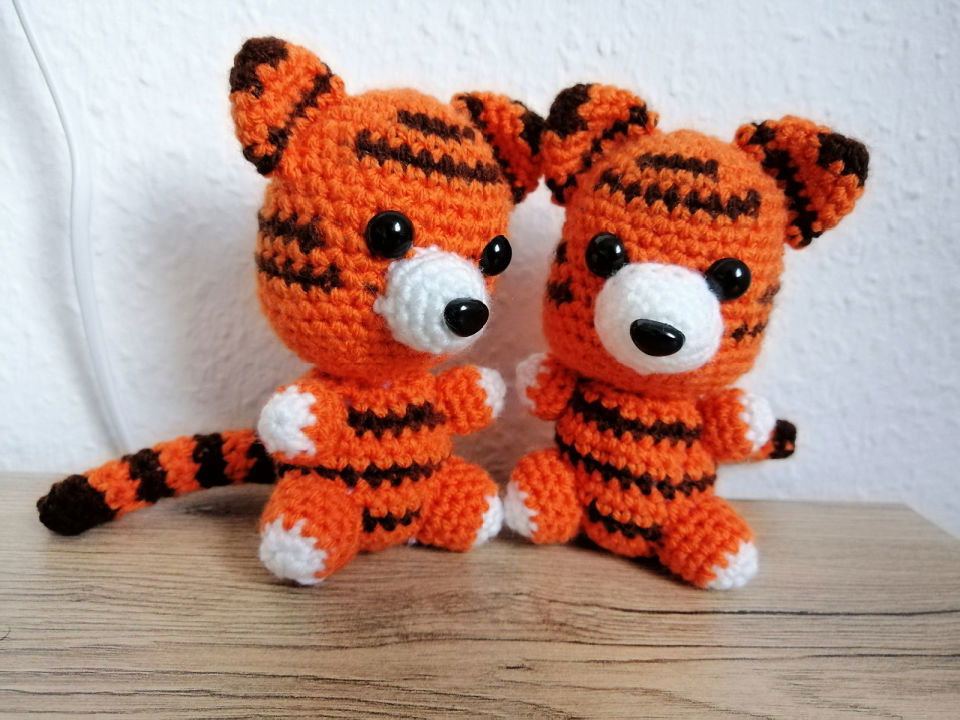 Let your crochet skills run wild with these fierce and fabulous crochet tiger patterns, designed to add a touch of natural charm to your cozy creations.
Celebrate the year of the Tiger with easy crochet Tora the tiger pattern! This free pattern is a great way to create a cute and cuddly small tiger.
With just a few materials, including a crochet hook, DK yarn in orange, brown and white colors, stuffing, safety eyes and nose, and a tapestry needle and scissors, you'll have your very own Tora in no time. Follow this easy step-by-step instruction to make this fun toy quickly. Get ready for lots of smiles when this little guy comes to life! rinamogrynaart
11. Little Tiger Crochet Pattern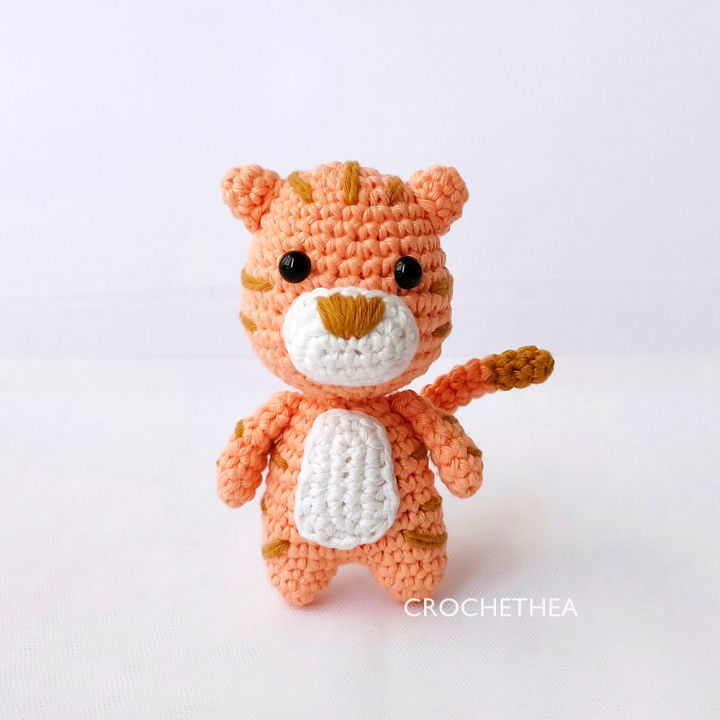 If you love tigers or know someone born in the Year of the Tiger, this free little tiger crochet pattern is perfect! Creating a little tiger amigurumi has always been challenging – all you need are some basic materials and your imagination to make your cute little Tiger.
This simple yet adorable pattern is inexpensive and easy to follow, so you can quickly make a unique gift for yourself or that special someone with just a few hours of work. Just download the pattern today and get ready to make something special! crochethea
12. Crochet Amigurumi Tiger – Step-by-Step Instructions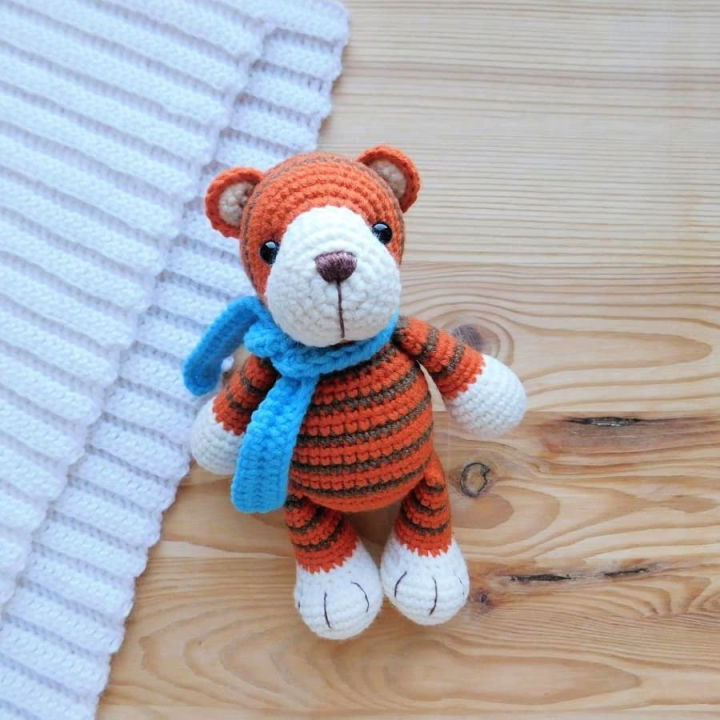 Capture the cuteness of wild animals with this free crochet pattern for a tiger amigurumi! This step-by-step tutorial gives you all you need to make your crocheted version of everyone's favorite animal.
You'll easily craft a realistic-looking amigurumi tiger with materials like YarnArt Jeans, 1.5mm hook size, 10 mm safety eyes, and black or brown embroidery floss for paws. Plus, it comes stuffed with fiberfill, so your tiger will always remain warm! Get creative today and start making your very own cute amigurumi tiger. amigurum
13. Crochet Amigurumi Tiger Design – Free Pattern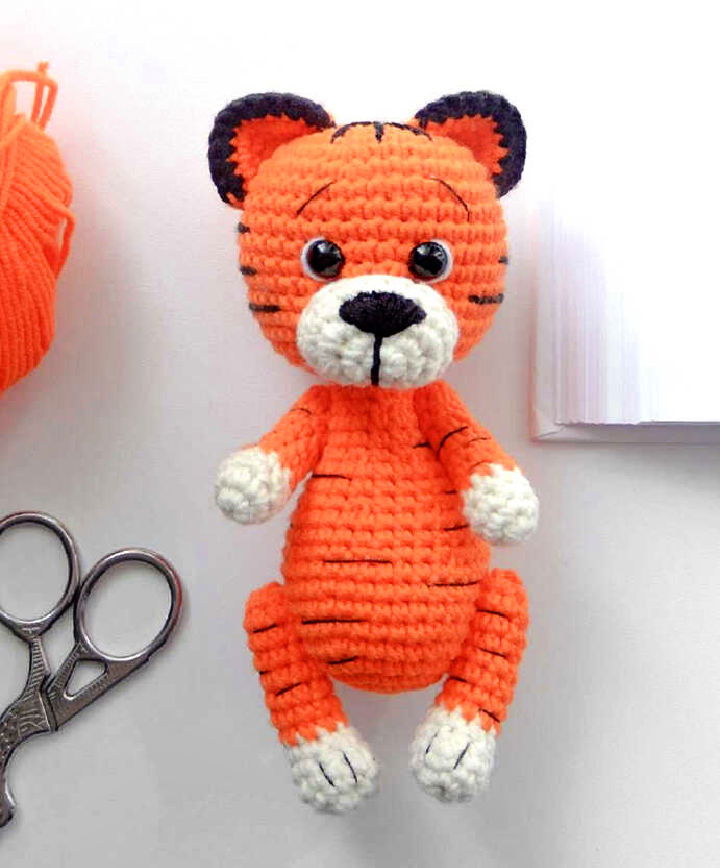 Let your creativity shine with this adorable crochet amigurumi tiger design! This free amigurumi crochet pattern is fun, cute and perfect for anyone looking to practice their crochet skills.
You will need Yarnart Jeans yarn, a hook number 2, a stitching needle, pins, 8 mm eyes and filler to create the tiger. Remember some special yarn for embroidering the nose and stripes! Get started on this amazing project today — you won't be disappointed with your finished product! freepatterns
14. Crocheting a Tiger Amigurumi – Free Pattern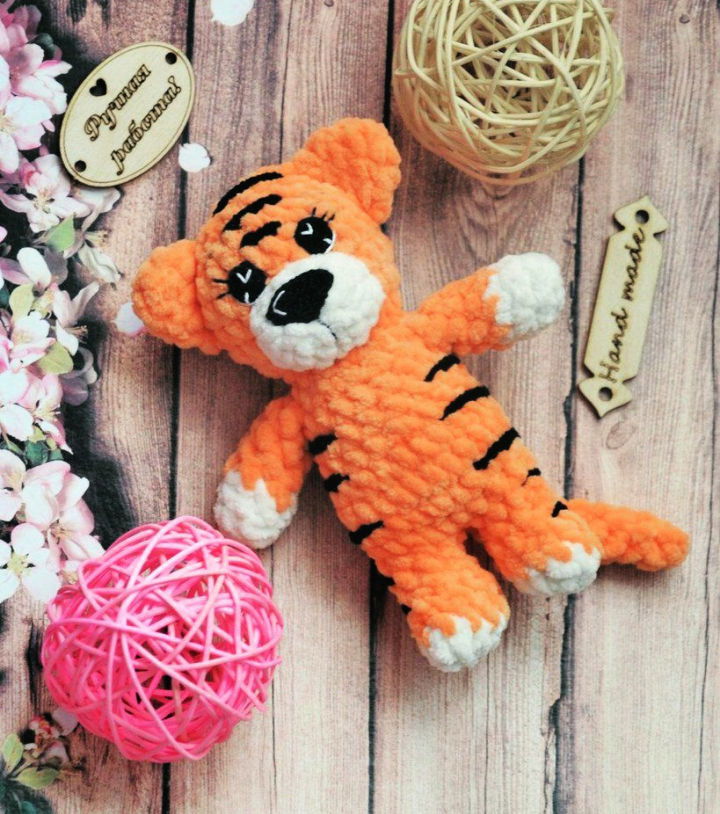 Create your cuddly friend today with this amazing free pattern for crocheting a tiger amigurumi. With basic materials like plush yarn and stuffing, you can craft a cute little tiger who loves to play with you! This friendly amigurumi is easy to make, fun, and pleasing.
Get ready for many laughs as your new tiger companion joins the adventures! So, don't wait any longer – start crafting this gorgeous Tiger Amigurumi now, and show off your handmade creation soon! amigurum
15. How to Make Tiny Tiger – Free Crochet Pattern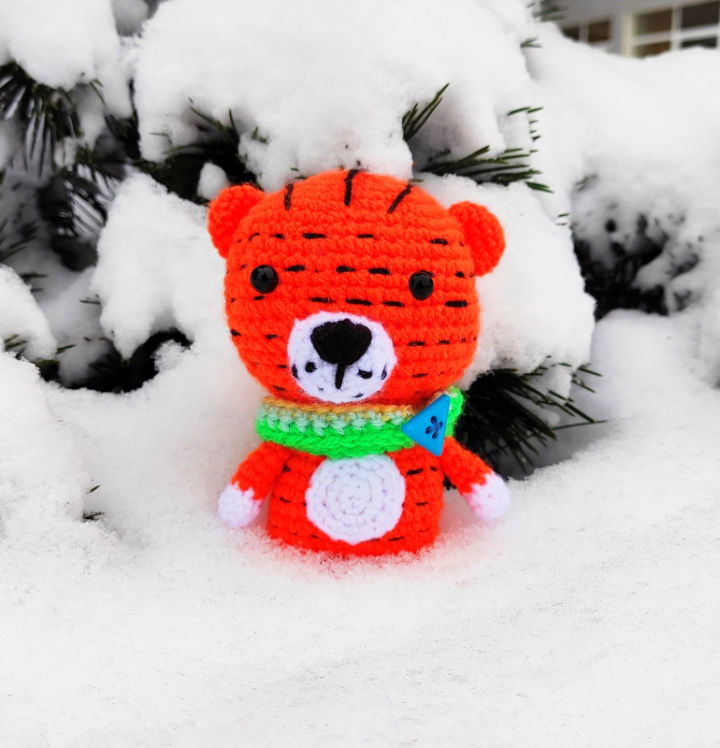 Tiny Tiger is an easy, free crochet pattern that will help you create something special with your two hands! This lighthearted and whimsical project requires only basic materials such as yarn and a size G crochet hook.
Whether you are new to crocheting or have experience in the craft, the tiny tiger will surely become one of your favorite projects. With step-by-step instructions for each process stage, this handmade creation can be completed quickly – so grab your supplies and create the perfect gift for yourself or someone else! ravelry
16. Easy Crochet Zodiac Tiger Pattern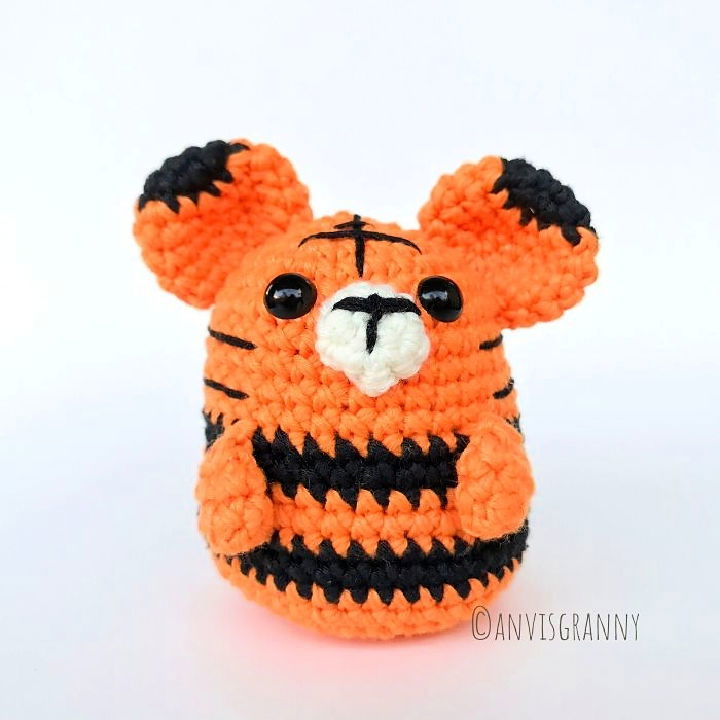 This fun and beginner-friendly pattern is perfect for anyone born in March or the Year of the Tiger. It's incredibly easy. With a few hours, you will have created your tiger crochet plush. The materials required are DK yarn or worsted weight yarn, 2.2-2.5mm hook for DK and 3.5-3.75mm for worsted weight yarn, yarn needle, tapestry needle, scissors, polyfill stuffing, stitch marker and safety eyes/embroidery thread – everything you need to make an adorable Chinese zodiac sign toy!
With this free amigurumi pattern, you can easily create small tigers that make great gifts or home decorations – follow the simple steps and watch it come to life! anvisgranny
17. Crochet Amigurumi Tiger With a Heart Pattern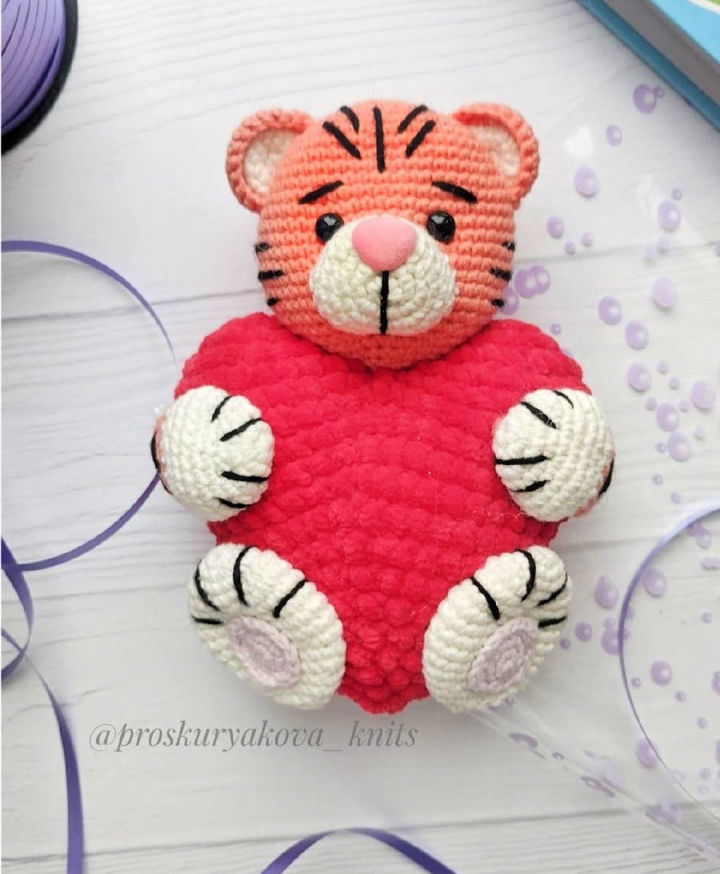 Fall in love with this adorable crochet amigurumi tiger with a heart pattern! With a heart-shaped pattern, this cuddly Tiger is perfect for Valentine's Day. Crafted with Himalaya Dolphin Baby yarn, YarnArt Jeans yarn and 2.0 mm and 3.5 mm plush yarn, the materials you need to make this amigurumi are 8mm safety eyes, 14mm nose and tapestry needle plus fiberfill and scissors to finish off your project.
Surprise someone special by creating this cute tiger holding a heart – they'll surely appreciate your thoughtful gesture! amigurum
18. Cool Crochet Plush Tiger Pattern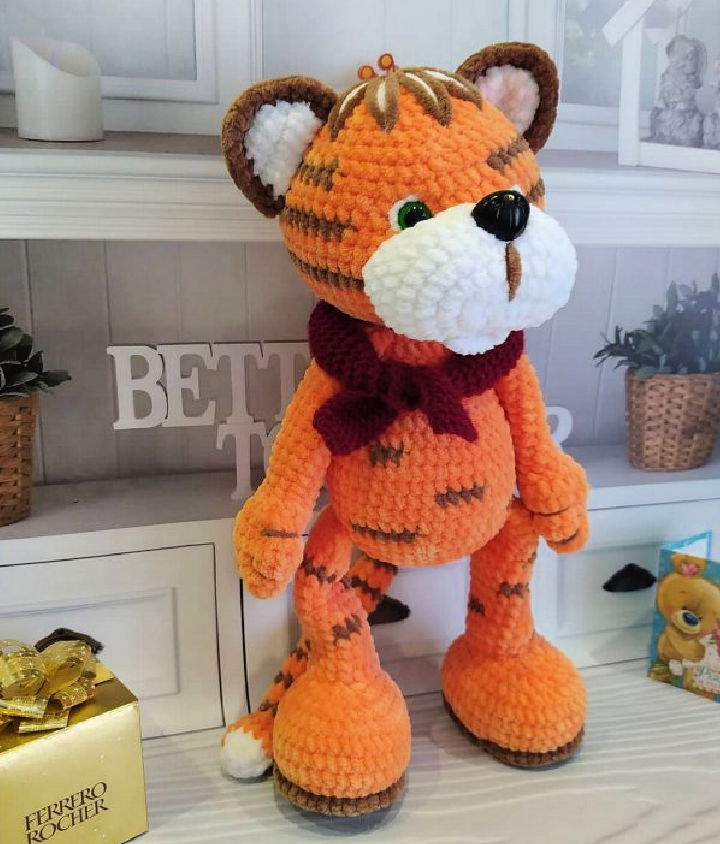 Delight your kids with a unique, handmade gift – our free crochet pattern for an adorable amigurumi plush tiger! Perfect as a decor item in any children's room, this cute tiger will bring smiles and laughter.
This fun project requires Himalaya Dolphin Baby yarn, Filler Holofaybe stuffing, a 4 mm hook, plastic eyes (14mm diameter), an 18x20cm plastic nose and transparent glue. This easy-to-follow instruction will guide you in making the most beautiful plush tiger your family will cherish forever! patterns
19. Beautiful Crochet Tiger Hat Pattern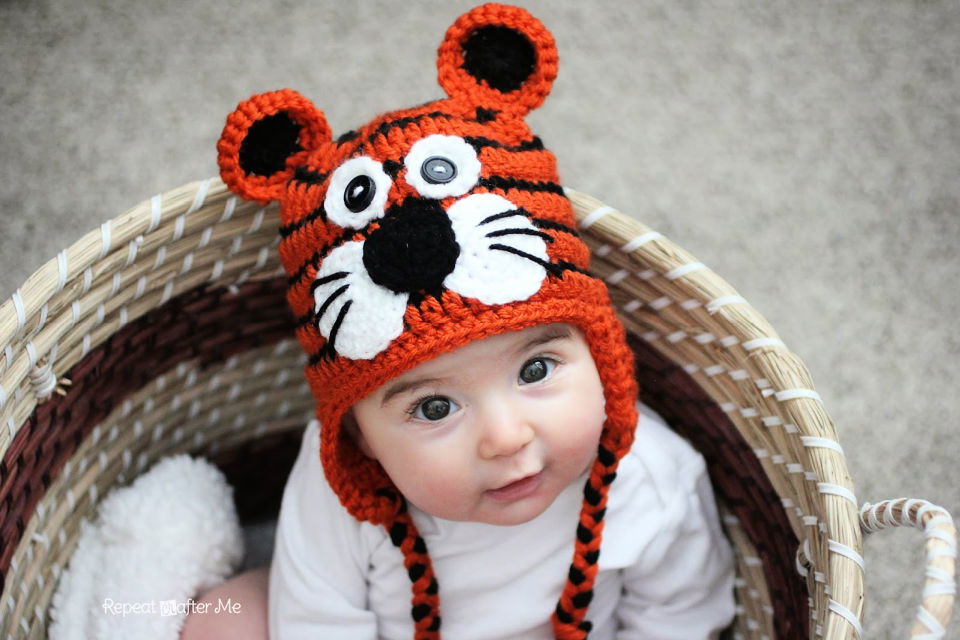 Step into the wild and unleash your creativity with these charming crochet tiger patterns that will transport you to the heart of the jungle Let your children smile with this fun and beautiful crochet tiger hat pattern! It will bring their wardrobe lots of cuteness, joy, and awesome style. This model is a lot of fun to make, and it's sure to give you big smiles when you see them wearing it proudly. The materials needed for this project are affordable and easy to find – so what are you waiting for? Get started on making your crochet tiger hat today! repeatcrafterme
20. Crochet Tiger Security Blanket Pattern Free
Introducing the perfect and exclusive crochet tiger security blanket pattern with free instructions – this soft and cuddly blanket is ideal for babies, providing a soothing tool to calm their senses. The textured bobble stitch pattern of the mini blanket adds an interesting texture that your baby will love to touch, stimulating their sensory development.
It also features an adorable tiger face, making it more attractive and eye-catching! You only need a 3.25mm crochet hook, poly filling, tapestry needle, and yarn to make this great pattern. Don't hesitate; start making this cozy security blanket today! elisascrochet
21. New Crochet Tiger Applique Pattern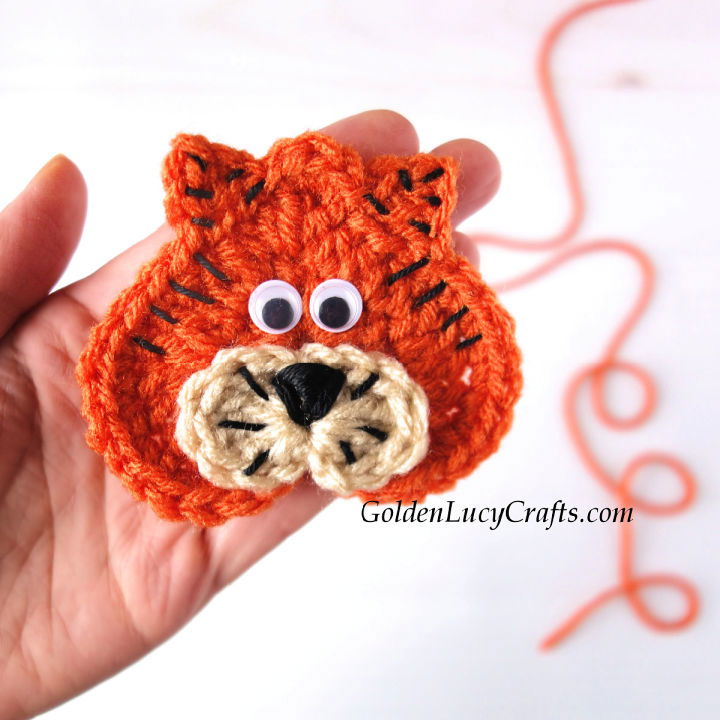 Adorn your kid's clothes, blankets, hats or bags with something cute and attention-grabbing – this new crochet tiger applique pattern!
This delightful pattern will make a perfect addition to any zoo-themed nursery or handmade greeting card. With its heart shape giving the tiger nice puffy cheeks, this piece will surely capture the admiration of anyone who loves this strong and beautiful animal. You only need basic materials like a crochet hook H/8 – 5 mm, sticky back googly eyes, black embroidery floss, an embroidery needle and yarn.
Get creative with this handmade crochet tiger applique pattern today! goldenlucycrafts
22. Quick and Easy Crochet Tigey Pattern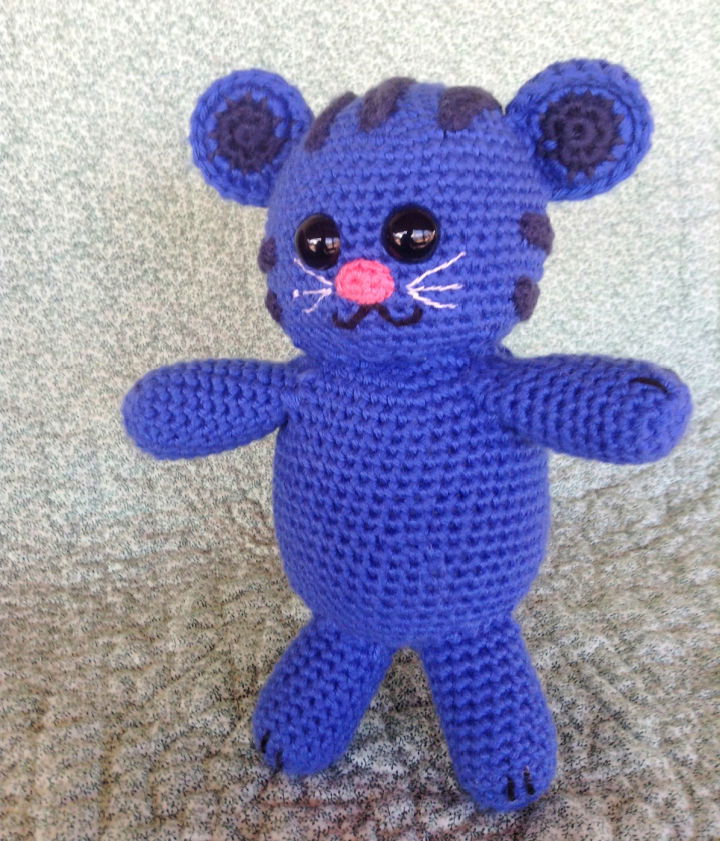 You are introducing an easy crochet tiger – the perfect gift for any child! Crafted with love and care using Lily Sugar n Cream cotton yarn, this delightful new toy will bring your kids hours of fun.
Featuring a beautiful design that will delight children and grandchildren alike, you can take comfort in knowing they are playing with something handmade and made just for them. Get some yarn today and make someone special smile with an easy crochet tiger! ravelry
23. Free Tiger Crochet Pattern for Beginners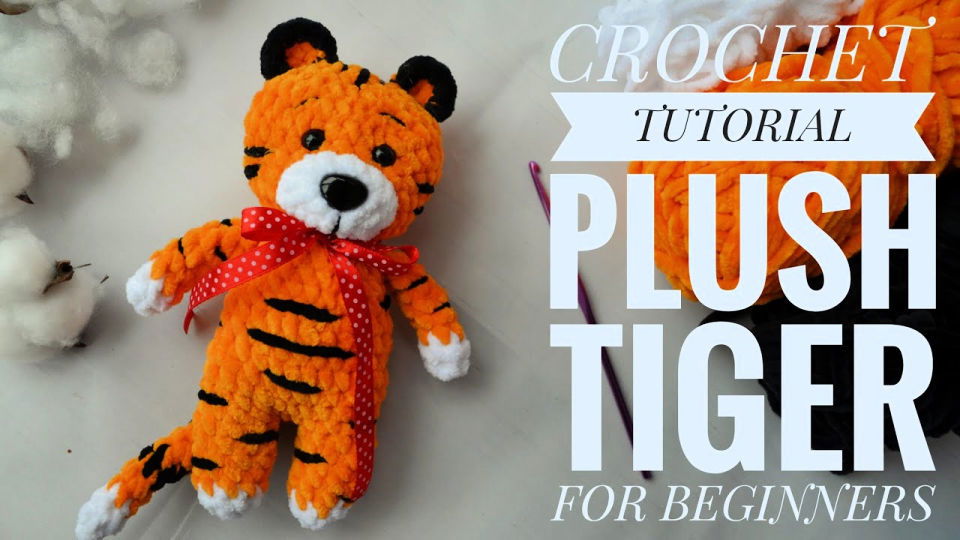 This fun and easy crochet Tiger pattern brings a wild friend to life! You'll create your own cozy and cuddly plush Tiger measuring approx. 7,5″ – perfect for snuggling up at night or as a decorative addition to any room.
This amigurumi tutorial is suitable for beginners who have some basic knowledge of crochet stitches and techniques. All materials you need are yarn in two colors, a 3mm hook, stuffing material, safety eyes, or beads for eyes. Make your child happy by giving them an awesome handmade toy – start crocheting now!
24. Simple Crochet Tiger Pattern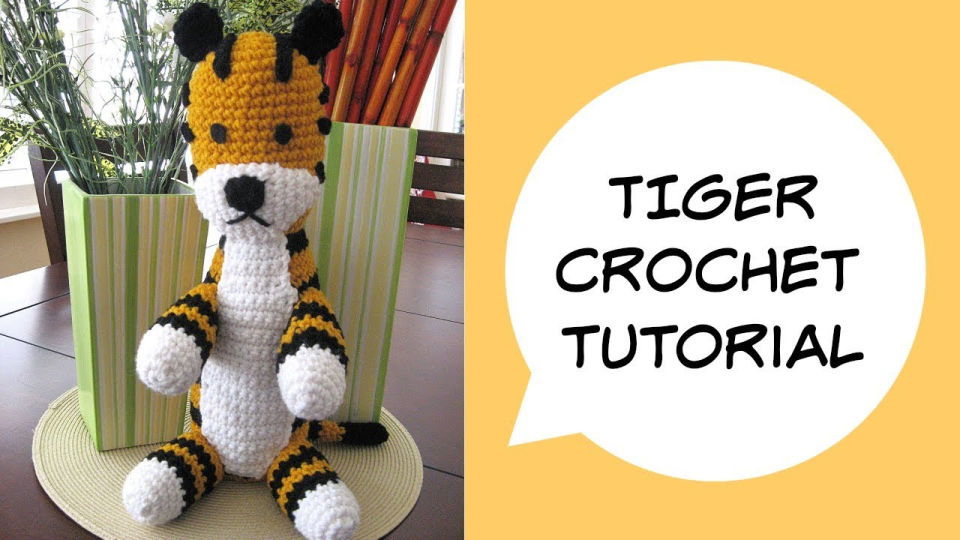 Bring the beloved character Hobbes to life with this free tiger crochet pattern! You can create your unique stuffed toy using acrylic worsted-weight yarn in gold, black and white, plus a few supplies listed below.
Materials needed include: size 5.0mm crochet hook, felt, Fabri-tac glue, yarn needle, polyfill stuffing, scissors and a stitch marker. With this easy-to-follow guide, you can recreate the classic tiger stripes that make Hobbes lovable! So don't wait – download this free pattern today and creatively craft your perfect plush pal!
25. Gorgeous Crochet Tiger Pattern
Be amazed by this gorgeous crochet tiger pattern! Perfect for beginners, you'll need yarn in three colors: orange, black, and white, to create a sweet little cub. All the needed materials include a 4-5 mm crochet hook, fiberfill for stuffing, a sewing needle and scissors.
What makes this design so special is its ease of use – it's an ideal project if you're starting with crocheting or looking for a quick project. You will want to experience this unique design that will spark smiles wherever it goes. Get creative while making something beautiful – pick up your supplies now and get started on the cute little tiger!
Related Free Crochet Amigurumi Patterns:
Enhance your creativity and bring life to your crochet projects with our free amigurumi patterns. Add a personal touch to your crocheting with these unique, fun designs!
Easy Crochet Amigurumi Patterns:
Conclusion:
In conclusion, crocheting a tiger can be a fun and rewarding project that brings your crafting skills to the next level. You can create various designs with the 25 free crochet tiger patterns, from adorable amigurumi tigers to realistic stuffed animals. Whether you prefer a crochet tiger pattern in a printable PDF or a free large tiger crochet pattern, options are available to suit your needs. So why not make your own crochet tiger or tiger doll today and showcase your creative talent?