Crochet cats are a great addition to any home decor and bring feline friends into your home. Why not try making your own with a crochet amigurumi cat pattern? We've collected 25 free crochet cat patterns perfect for beginners and advanced crocheters. Each crochet cat pattern includes detailed instructions and diagrams to help you create your own cuddly and cute crochet cats.
From tabbies to Siamese, from kittens to adult cats, these free crochet cat patterns offer a range of styles, sizes, and breeds. You'll find clear and detailed instructions on the materials required, including yarn and hooks, stitch details and assembly instructions. Many of these crochet cat patterns also come with helpful illustrations, video tutorials and PDF downloads to help visualize the procedure and make it even easier.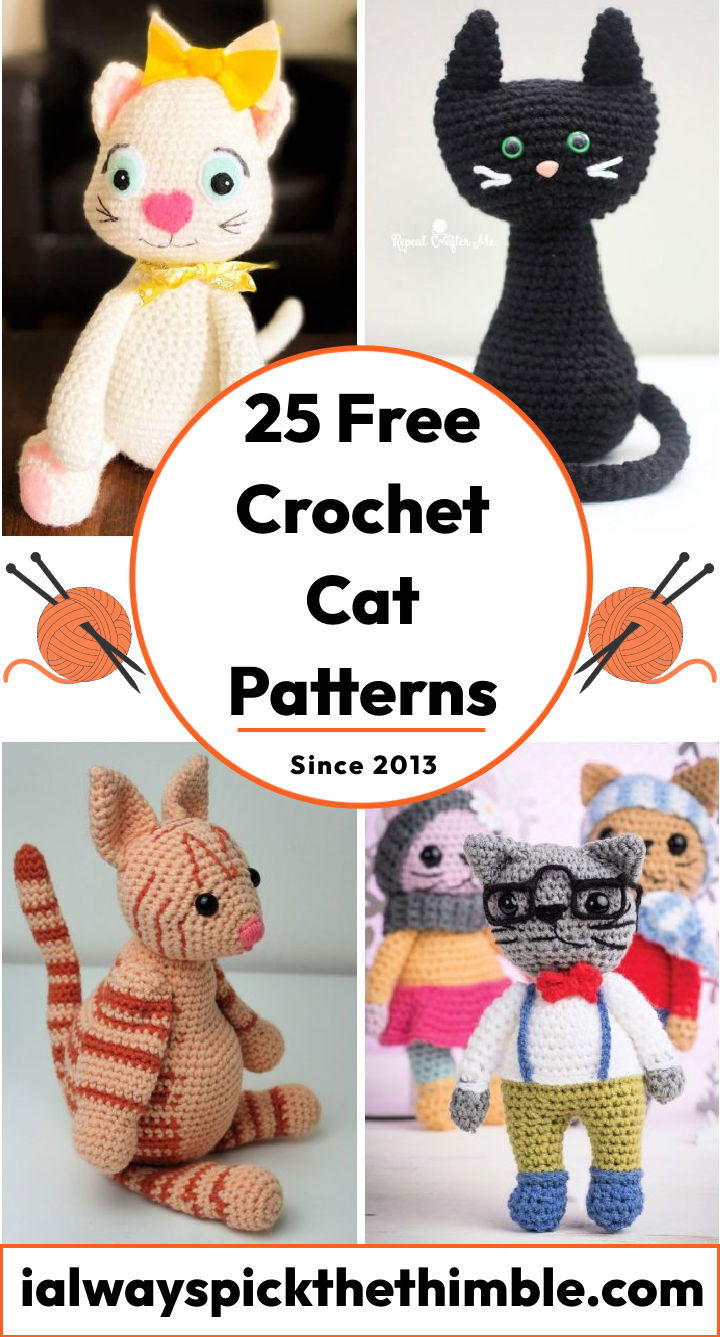 Crocheting your own cat amigurumi is not only fun and rewarding, but it also makes for a great gift for cat lovers of all ages. With so many free crochet cat patterns available below, you'll have plenty of options and can create a collection of cuddly cats to decorate your home. These crochet cat amigurumi patterns are perfect for newbies and advanced crocheters, so grab your hook and start crocheting today!
1. Free Crochet Valentines Day Cats Pattern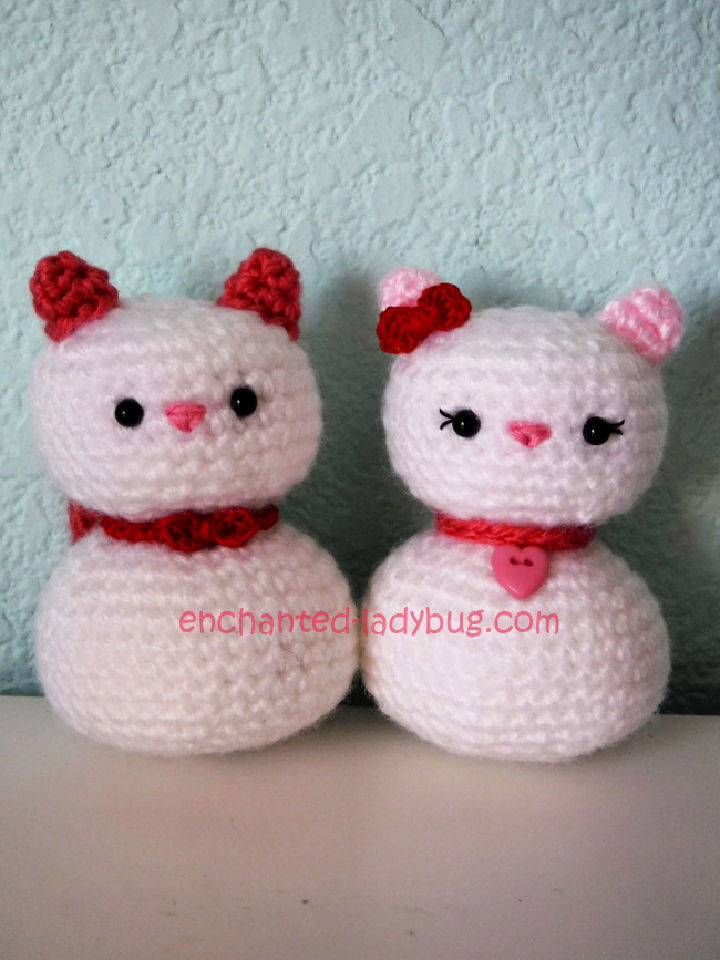 Fall in love with crochet this valentine's day! Make a free amigurumi cats pattern for your special someone. These cats, named Leo and charlotte, are quick to make and look so cute as homemade decorations. The easy-to-follow instructions include a list of all the materials you'll need – from 3.5mm & 2.75mm crochet hooks to worsted weight yarns & size 10 crochet threads – plus 4.5 mm animal safety eyes, pink & black embroidery flosses, doll stuffing and more! Get ready to stitch up something special this season with these adorable crocheted cats! enchanted ladybug
2. How to Crochet Cat Amigurumi – Free Pattern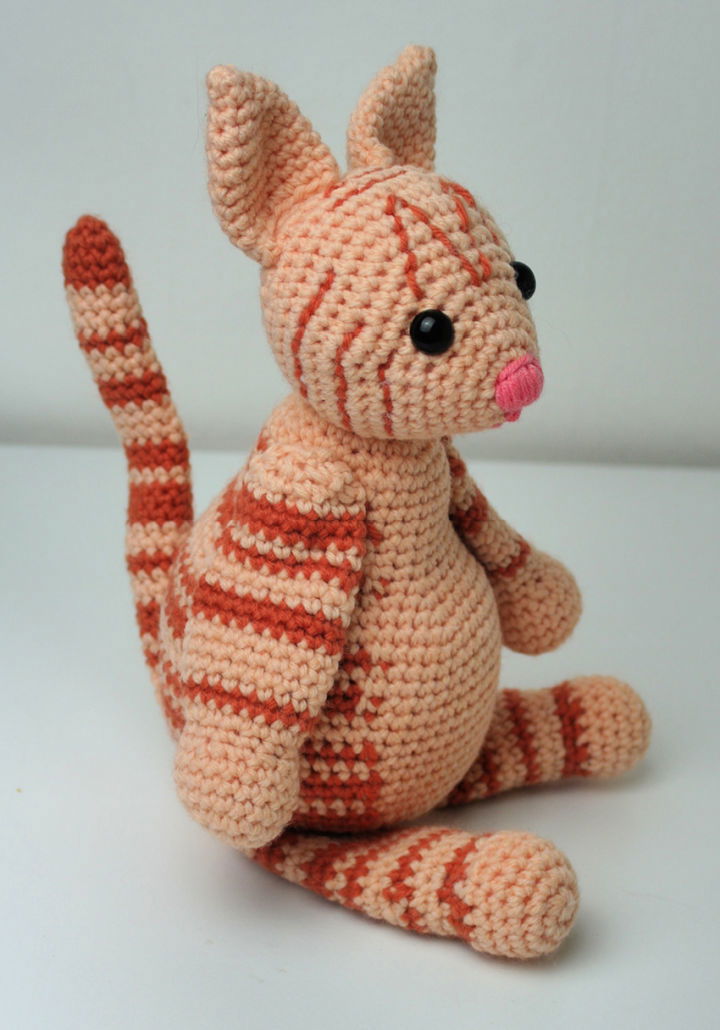 Bring alive your love for cats with this amazing crochet cat pattern! Create a cute ginger crocheted cat that is easy and fun to make. It will look beautiful as a decoration or handmade gift to your loved one. The great texture and beginner-friendly instructions make it easy to follow, and the materials needed (yarn, crochet hook) are common supplies. Get crafting today with this incredible crochet cat pattern – you won't regret it! lucykatecrochet
3. Cute Crochet Itty Bitty Kitty Pattern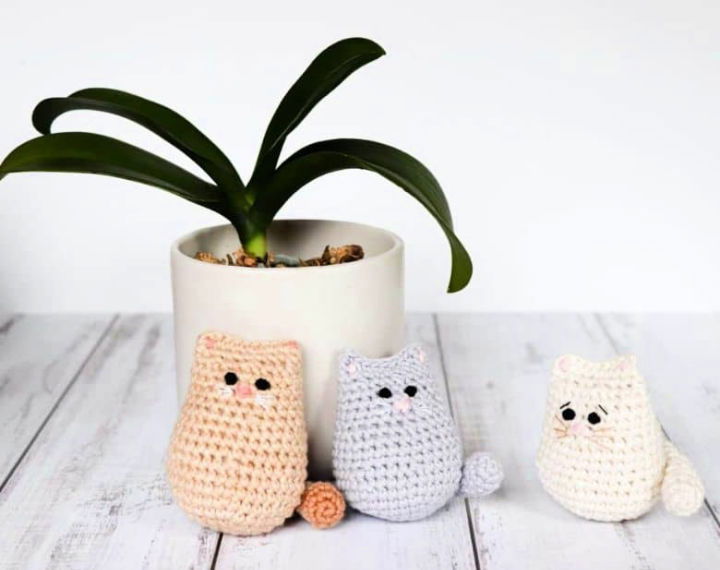 Create the sweetest gift for any cat lover with this free crochet kitty pattern! With its itty bitty size, this cute crochet cat works up very quickly and looks pretty cute. Even beginners can make this adorable little critter using a 3.25mm or 2.75mm crochet hook and DK cotton yarn, along with stuffing, yarn needle and step-by-step instructions included in the pattern. Make your own fluffy feline friend today and give them to your favorite cat lovers – they'll love it! thoresbycottage
4. Easy Crochet Cat Pattern for Beginners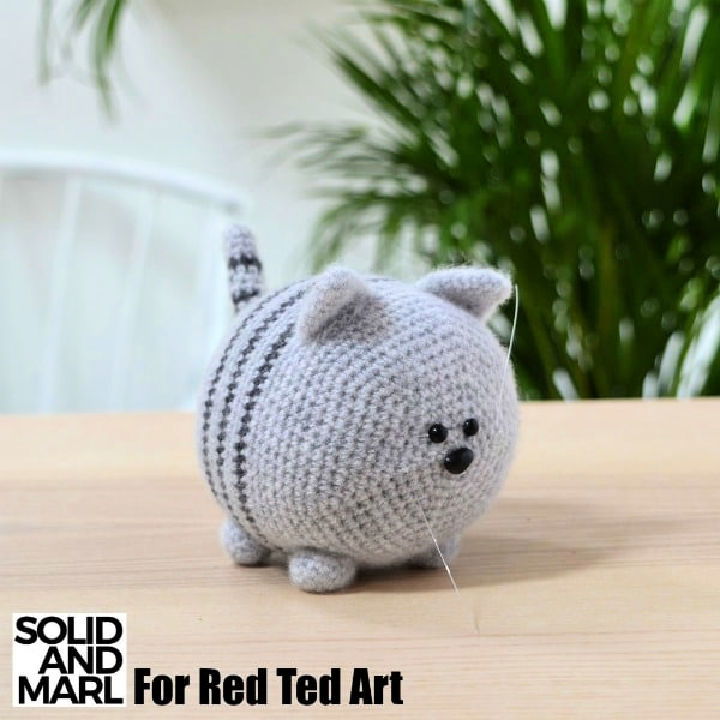 Are you looking for a super cute DIY project to make your own cat crochet pattern? Look no further! This free pattern is perfect for beginners and cat lovers alike. Its easy-to-follow instructions, fine fibre lambs wool, 2mm hook, and materials like safety eyes, nose and nylon whiskers will help you create the most adorable handmade decoration for your home! The best part? You can give it away as a gift or keep this cuteness all to yourself! Get started now with this easy DIY crochet cat-free pattern today. redtedart
5. Free Crochet Cat Amigurumi Pattern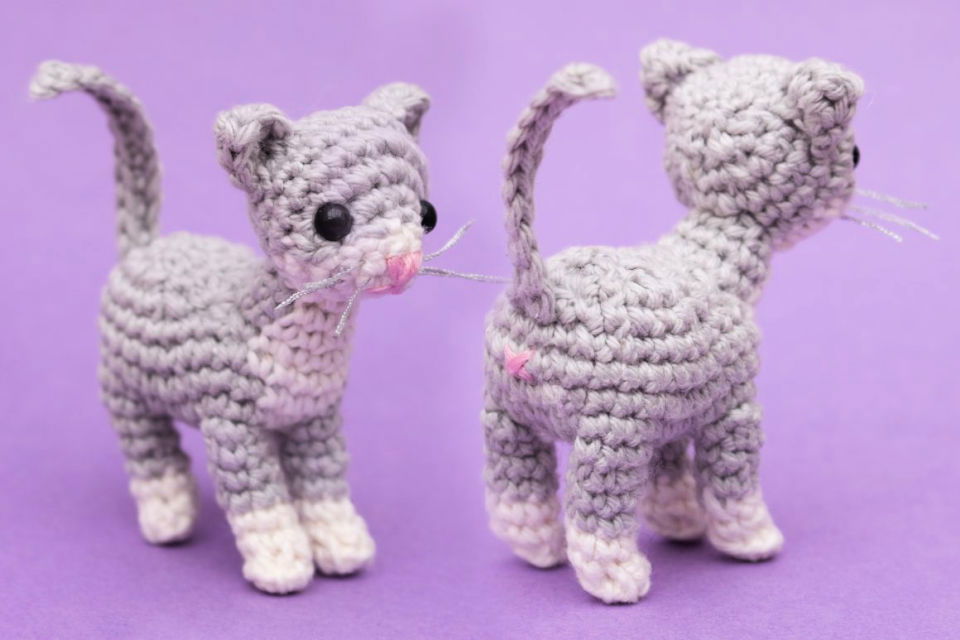 Looking for a fun and creative project to make? This free crochet pattern is perfect for both intermediate and more experienced crocheters! Create an adorable cat amigurumi with a beautiful texture that looks great as a gift or home decoration.
Comes with instructions and a video tutorial, the materials you need include DK / light worsted weight cotton yarn, safety eyes, fiberfill, embroidery floss, sewing needle, stitch marker and scissors. With this pattern, you will have lots of fun creating your own perfect masterpiece! stellasyarnuniverse
6. Crocheting an Amigurumi Cat – Free Pattern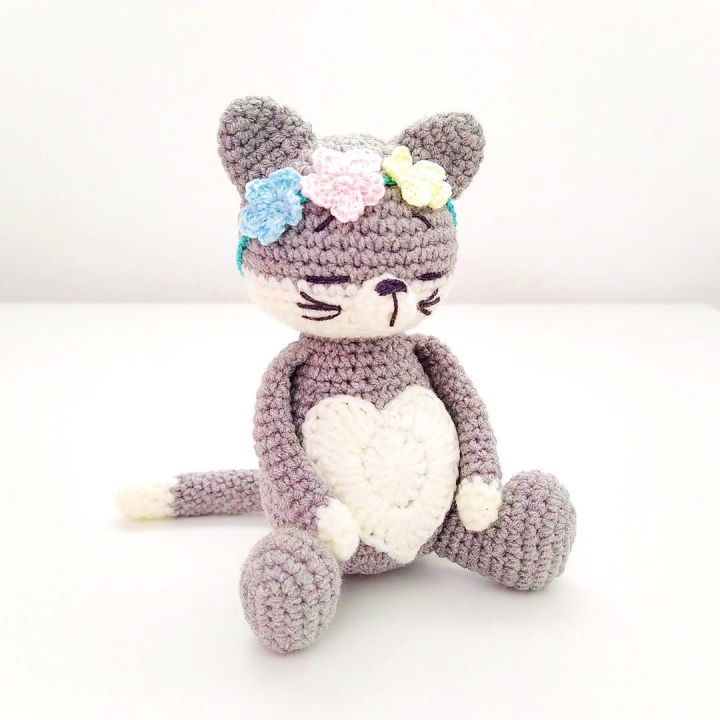 Make your own amigurumi cat with this free crochet pattern! Even if you're a beginner, it's easy to learn the basic crochet stitches needed to make this eye-catching, beautiful decoration look. Plus, follow this easy instruction, and you'll be done in no time. With Alize cotton gold hobby yarn plus black embroidery floss for eyes, eyebrows, nose and whiskers plus a 2mm hook and fiberfill – you can use this fun project as decoration or a gift for family & friends! amigurum
7. Crochet Hanna the Cat Amigurumi Pattern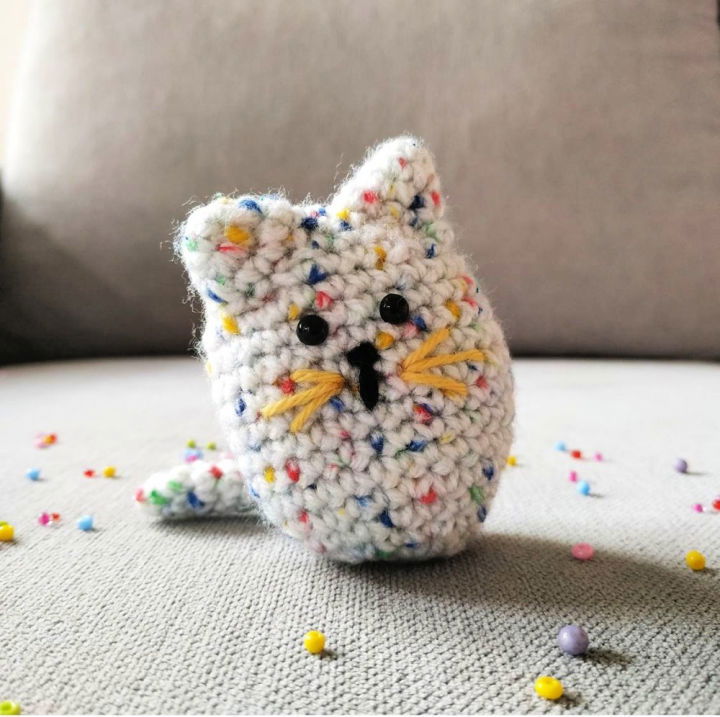 Discover hanna the cat amigurumi pattern! This cute and cuddly kitty has an excellent personality – loves to be tidy, never cheats, and looks so pretty. With its fun texture, this amigurumi will make a perfect gift for your loved one or as decoration in your home.
All you need is DK weight yarn, a crochet hook 3.00mm, two 4mm safety eyes, black and yellow yarns for the embroidery, and stuffing materials like scissors & yarn needles too. Follow the detailed instructions; stitches include single crochet, increase & decrease. Add Hanna to your collection today! akamatra
8. Free Cat Kitty Mod Amigurumi Pattern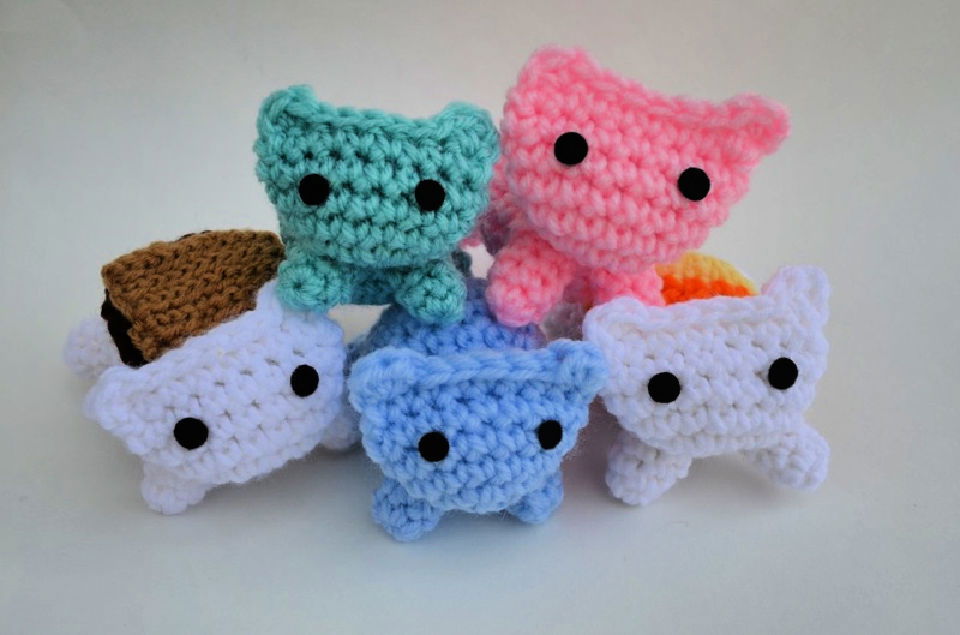 Are you looking for a fun and easy crochet project? Look no further than the kitty mod free cat amigurumi pattern! This simple basic cat amigurumi pattern is perfect for beginners. With an eye-catching design in colorful red heart super saver acrylic yarn, this cute kitty will look very pretty when finished.
The included instructions are clear and concise, making it easy to follow along with your supplies, such as the 5mm Crochet Hook, Yarn Needle, black felt and fabric-tac glue. A stitch marker is also included! Perfect gift idea or home decoration – try out the kitty mod free cat amigurumi Pattern today! amiamour
9. Quick and Easy Crochet Little Amigurumi Cat Pattern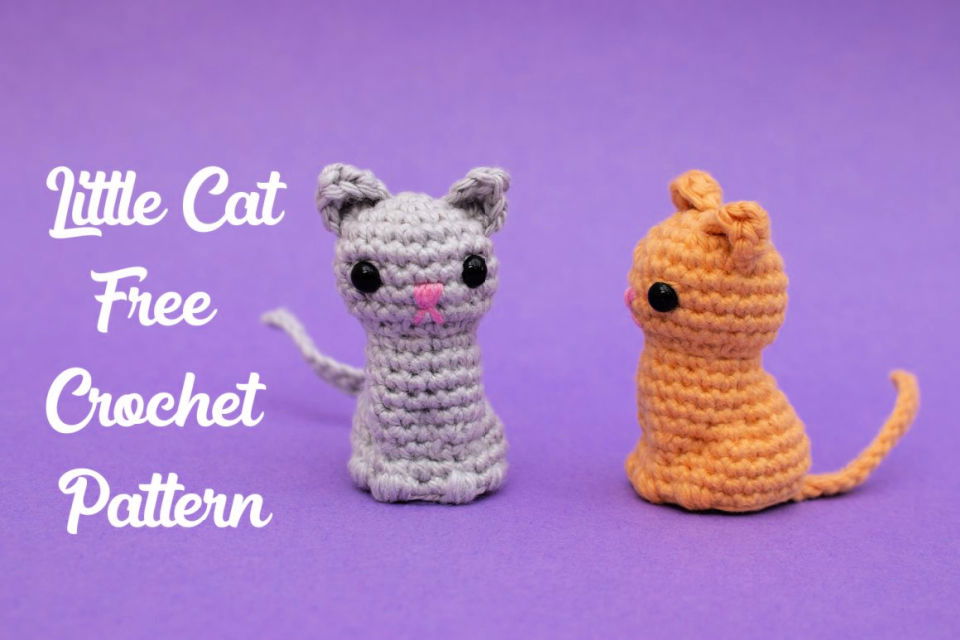 Make a cute little amigurumi cat with this free crochet pattern! This project is so simple and fun to make, you'll love the amazing texture of the finished product. It's perfect as a gift for your little ones or even as decoration. The included easy-to-follow instructions will provide all the materials, tools and step-by-step guidance you need – from DK/light worsted weight cotton yarn to 2.5mm crochet hook, 5mm safety eyes & more – Try it out today and start crocheting that beautiful little kitty cat! stellasyarnuniverse
10. Free Crochet Pattern for Egg Shaped Cat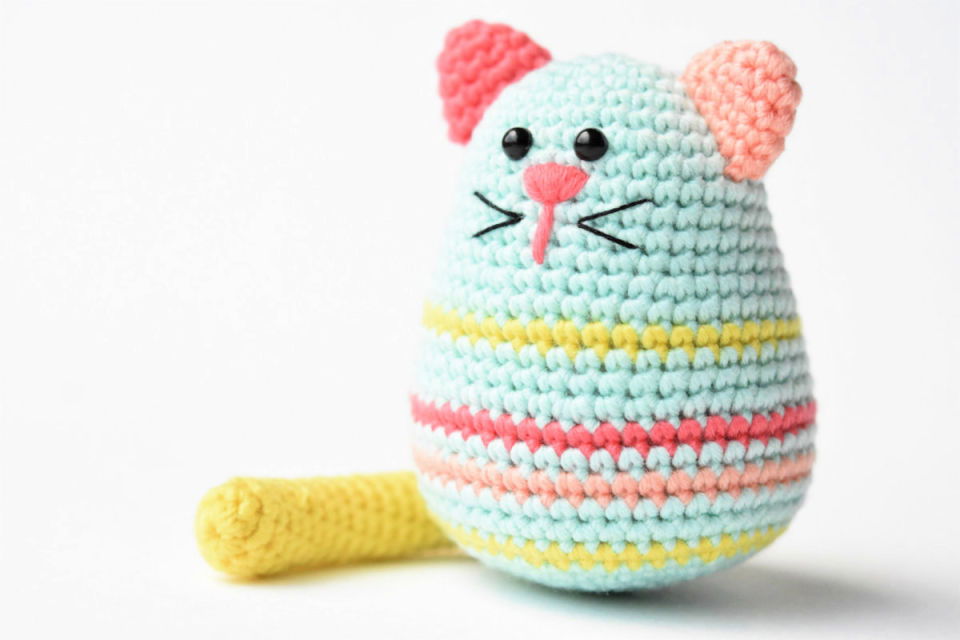 Make your own egg-shaped cat with this free and easy crochet pattern! This adorable, colorful striped cat has a long tail and makes the perfect toy for babies. Its beautiful looks make it a great gift as well.
Follow the step-by-step instructions to create an egg-shaped cat that is sure to bring joy! You'll need four colors of aran yarn, a 3mm crochet hook, a stitch marker, polyester fiberfill, safety eyes, embroidery thread and a tapestry needle.
The skill level required is easy – so anyone can follow this pattern, even if they have just started learning how to crochet. What are you waiting for? Try making this delightful egg-shaped cat today! lilleliis
11. Crochet Cube Kitty Cat Amigurumi Pattern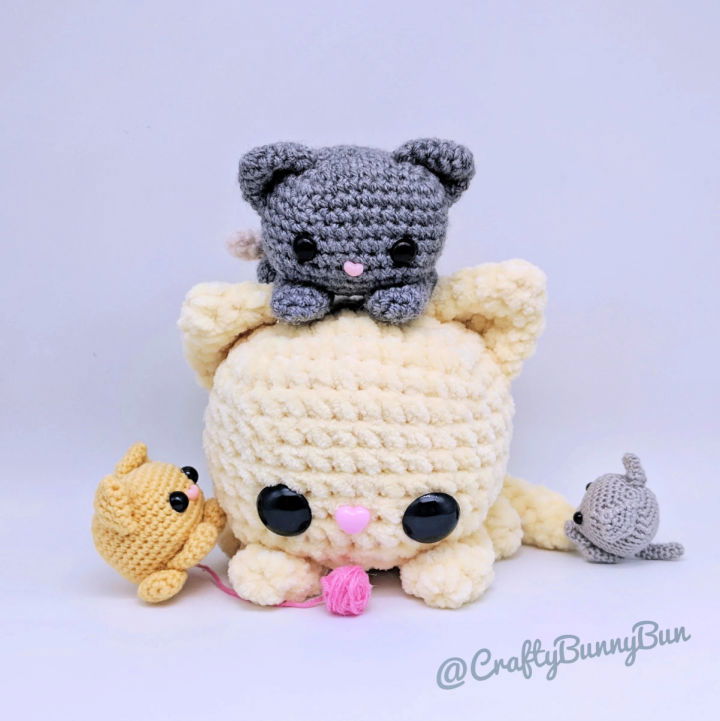 Make your own adorable cube kitty cat with this free amigurumi pattern! It's so easy to make that you won't stop at one. With simple instructions, a step-by-step guide and a size chart, you'll be able to crochet a beautiful kitty in no time. The pattern is suitable for any yarn weight – simply use the corresponding hook size and follow the directions. Use it as a handmade gift or just enjoy creating something lovely and cute that will look pretty in your home. Get started on making unique cube kitties today! craftybunnybun
12. Crocheted Tiny Cat Amigurumi Pattern
Crochet a tiny and adorable cat with this free amigurumi pattern! Perfect for experienced crocheters or those just starting out. Gather up lightweight yarn, embroidery floss, 2.75mm (C) hook, toy stuffing and stitch markers for this project, then stuff your kitty! It makes a great gift or an adorable decoration, or have an extra snuggly friend around, this fun project will make you smile. Customize yours with quirky details like bright colors and a unique face – then cuddle up with your very own tiny cat! tinycurl
13. How Do You Crochet a Cecil The Cat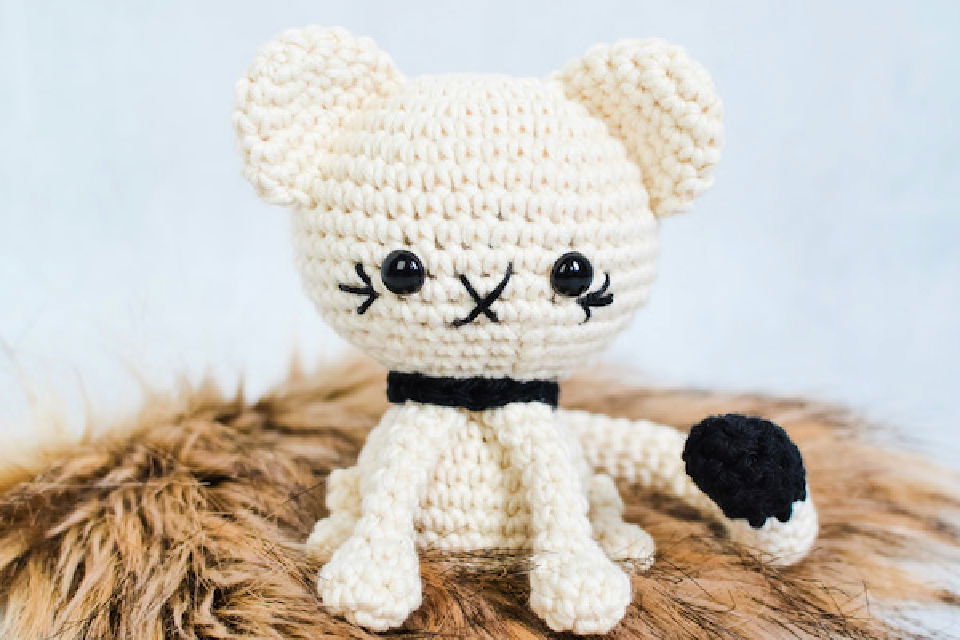 Are you looking for a fun and easy crochet project? Look no further! Cecil the cat is perfect for an advanced beginner crocheter. His grumpy look may deceive, but he's the happiest cat around with great texture. Follow this easy-to-follow instruction with a video tutorial and supplies such as worsted weight yarn, stuffing of your choice and a pipe cleaner (optional) to make him come alive – what a beautiful gift to give to your little one! So why wait? Get started now on making Cecil the cat today! yarnsociety
14. Best Black Cat Crochet Pattern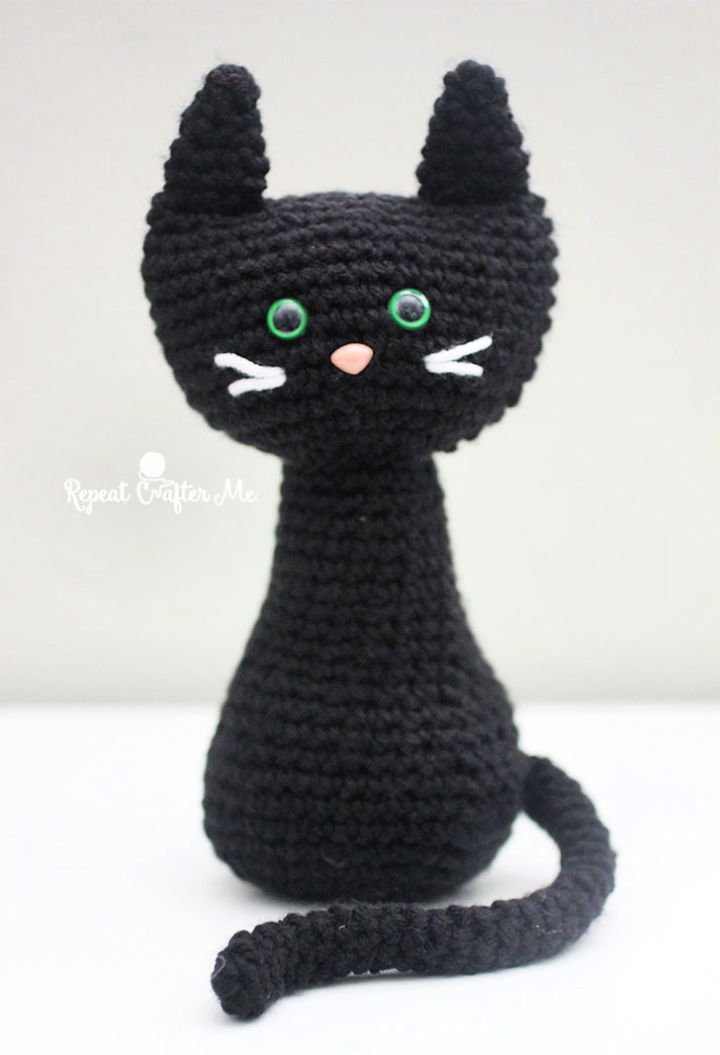 Love cats? Now you can make your own with this cute crochet cat pattern! It's super fun and easy to create, so even beginners can try it. Snuggly kitties are ready for cuddles in no time – follow the step-by-step instructions with materials including Bernat super value, size H crochet hook, 12mm color safety eyes, 12mm animal safety nose, tapestry needle and poly-fil fiber stuffing. Give them long (bendable!) tails and customize their look by adding pipe cleaners or use as decoration or handmade gifts for loved ones. Get creative and start crafting today! repeatcrafterme
15. Crochet Cat Amigurumi – Free PDF Pattern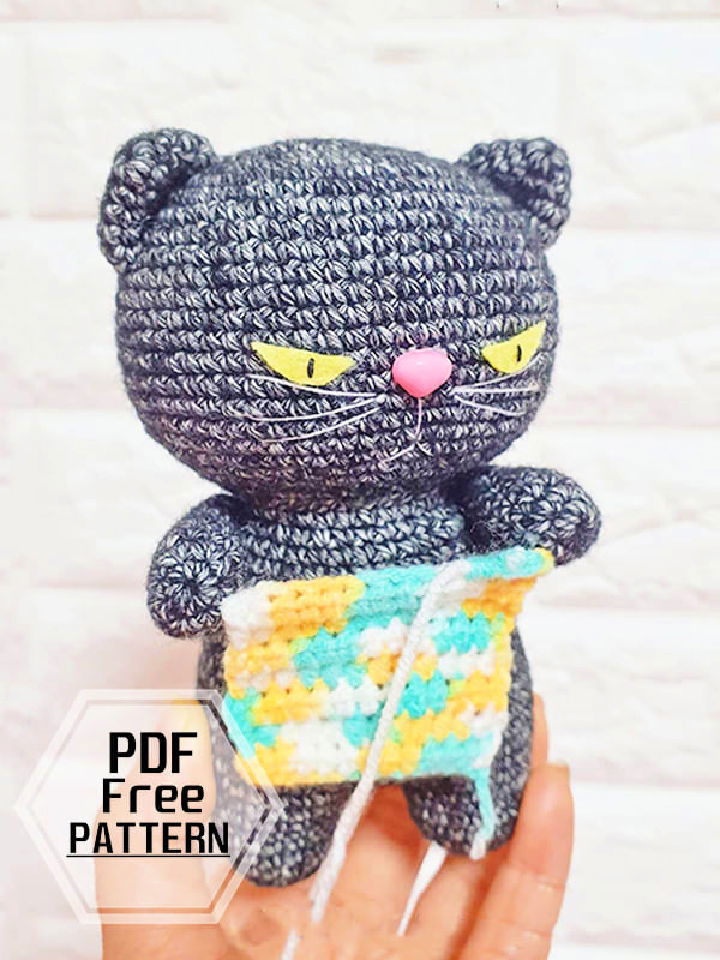 Explore unique crochet cat patterns for your next DIY project. And make the cutest amigurumi cat with this easily understandable PDF crochet pattern! It's a lot of fun to make and so easy too. Design your own unique amigurumi toy using this PDF pattern – you can choose what will go on its hands, making it perfect for halloween or as an original gift. With instructions, materials needed, and helpful photos in the PDF file, you'll be sure to create an adorable amigurumi cat that friends and family will love! Get started now with this great crochet pattern! lovelycraft
16. Cool Crochet Playing Cats Amigurumi Pattern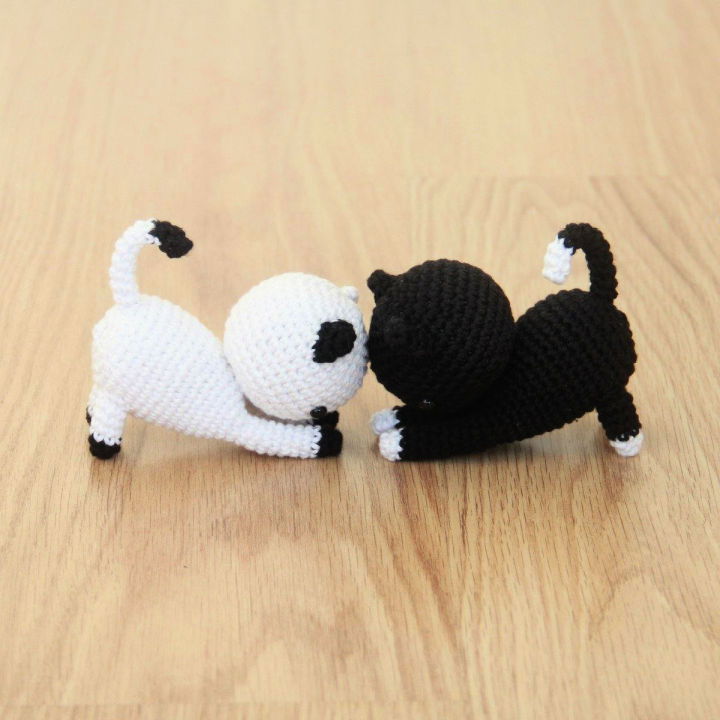 Make an adorable cat amigurumi with this free pattern! It's easy to follow with clear instructions and great for using up your yarn stash. In no time, you'll have a small, cute little crochet cat that will look amazing with its amazing texture. The perfect gift for any friend or family member, it's also fairly small, so you can use some of your scrap yarn too!
Follow the instructions and make yourself a unique present today; you won't regret it! All you need is white yarn, black yarn, embroidery thread in black, polyester stuffing, safety eyes, a crochet hook and a sewing needle – start crocheting now! littlebearcrochets
17. Easy Crochet Amigurumi Cat Pattern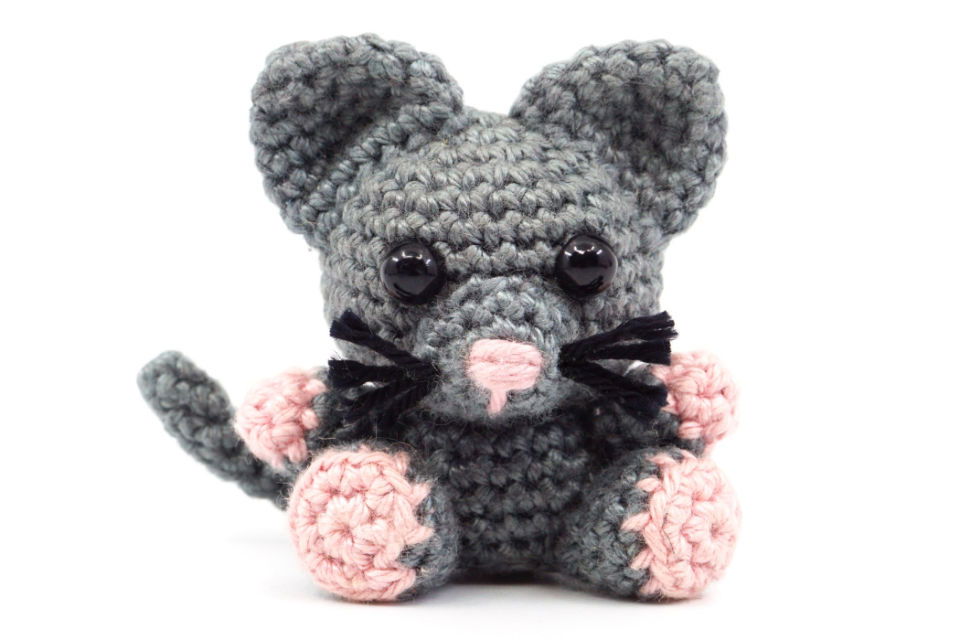 Looking to make something small, cute & fun? This amigurumi cat crochet pattern is perfect. Perfect for beginners, it's a great introduction to the wonderful world of crochet figurines. All you need are "schachenmayr Catania" yarns, 2.5 mm crochet hooks and 6mm safety eyes, as well as some polyfill stuffing and scissors or tapestry needles and stitch markers to get started! These little cats look pretty finished and they take relatively no time at all – making them ideal gifts or decorative pieces. Start crocheting these adorable plush friends today! supergurumi
18. Easy Crochet Cat Pattern for Beginners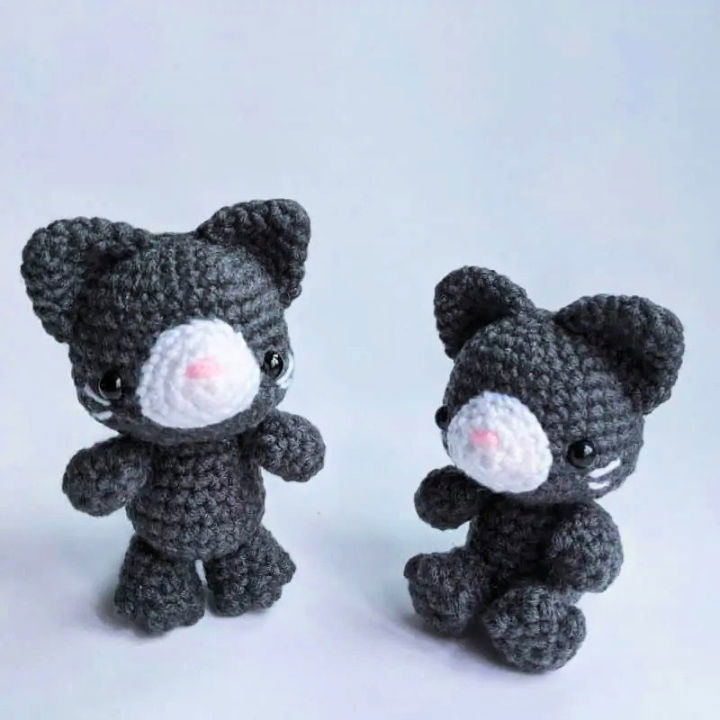 Love cats? Looking for an easy, beginner-friendly crochet pattern to make something cute and unique? Look no further! This free cat crochet pattern is just what you need. This simple yet fun project looks amazing and has a beautiful texture your friends will love. All materials required are included in the instructions, along with easy-to-follow steps that won't take up too much of your time.
With medium/worsted weight yarn, a 4.0 mm hook, scissors, yarn needle, stitch marker polyester fibrefill & two 8mm safety eyes, this crafty DIY project turns into the perfect gift for all cat lovers out there! Make one for yourself or someone special – it's sure to look great as a decoration, or have them purring with joy! amigurum
19. Free Crochet Black Cat Amigurumi Pattern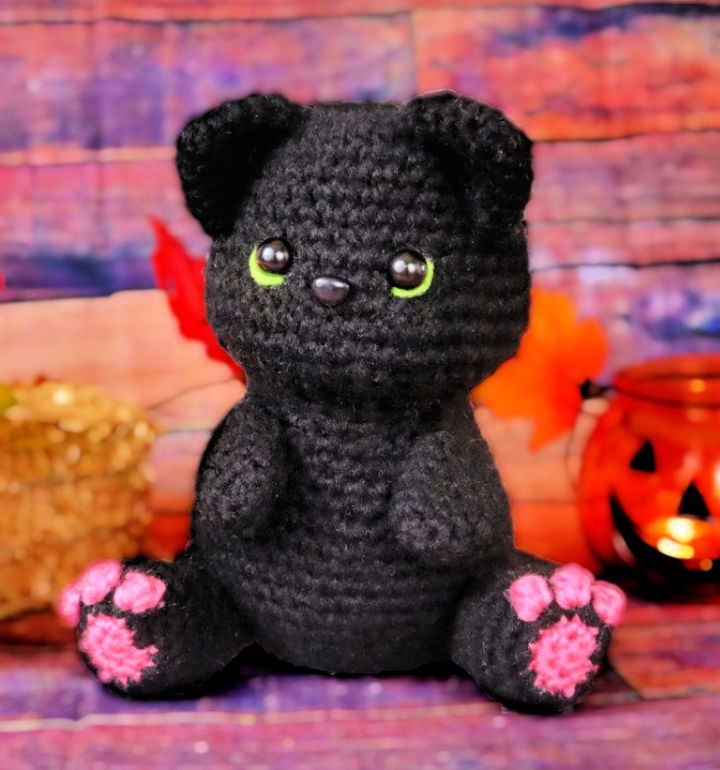 Looking for a creative way to bring life to your halloween decorations? Try this free black cat amigurumi crochet pattern – it's easy and fun to make! This adorable amigurumi cat will look great as part of any decoration, or give one away as a gift. With step-by-step instructions and the necessary supplies such as yarn, crochet hook, safety eyes & nose, tapestry needle, scissors and stuffing – you can create this cute little cat with ease. So get ready to make something special – start crafting this amazing black cat amigurumi! stringydingding
20. Crochet Funny Cat Amigurumi – Free Pattern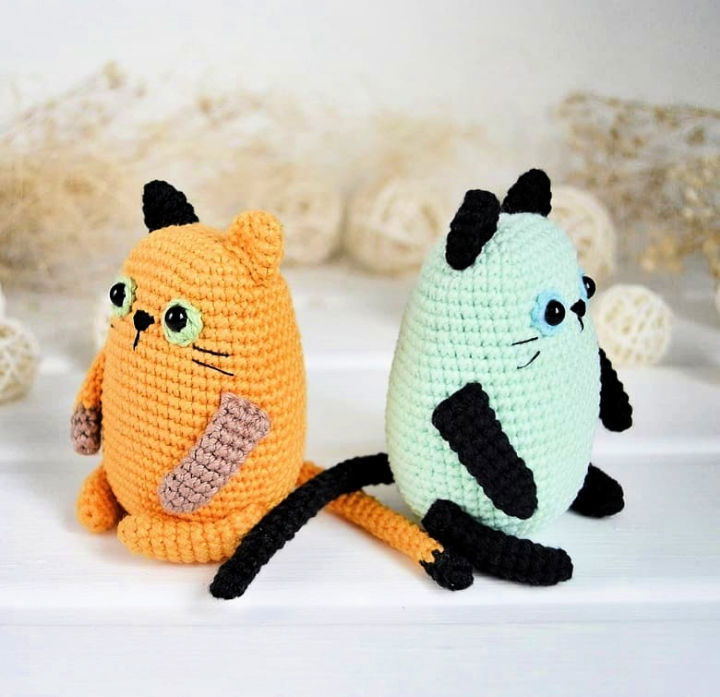 Are you looking for the perfect handmade gift? Something unique, fun to make and adorable? Look no further! This funny amigurumi cat free crochet pattern is just what you need. With easy-to-follow instructions, this pattern will provide all the materials necessary to create a cute and cuddly amigurumi cat – great for anyone who loves cats!
You'll need 100% cotton DK yarn, a crochet hook according to your yarn, safety eyes, a yarn needle, a sewing needle, thread and poliester fiberfill. The result of your hard work will be an amazing handmade toy that looks pretty cute – so start crafting now! amigurumi
21. Unique Free Crochet Amigurumi Cat Pattern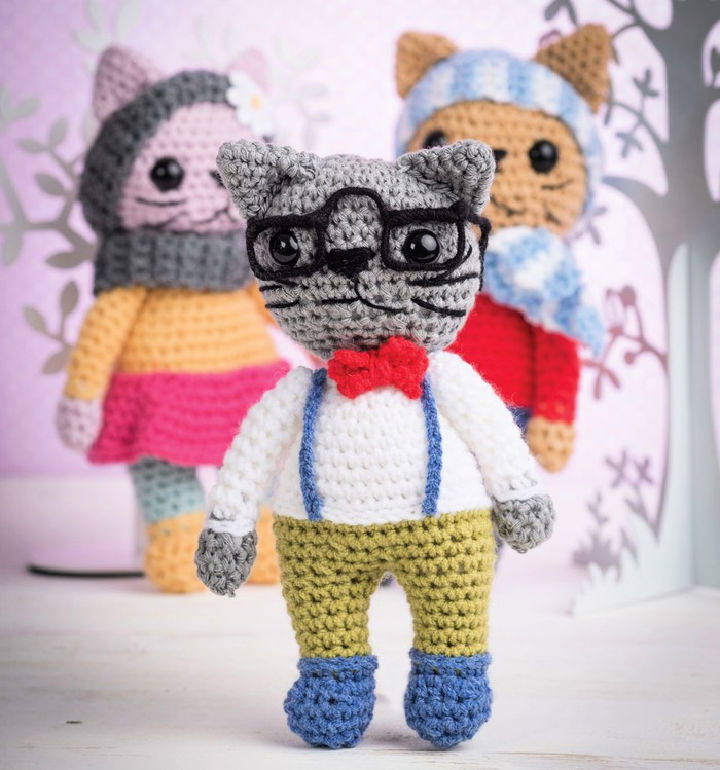 Amaze your friends with this free amigurumi cat pattern! It's a stylish, adorable, easy-to-follow guide that will enable you to make unique and personalized gifts. All you need is any DK yarn, 3.5mm crochet hook, 12mm (½in) safety toy eyes, black embroidery thread, wool needle, toy stuffing and the instructions provided in the pattern. Get creative with colors and details or tailor it to your recipient's pet; they are sure to love how cute these little kitties look when complete! gathered
22. How to Make Cat – Free Crochet Pattern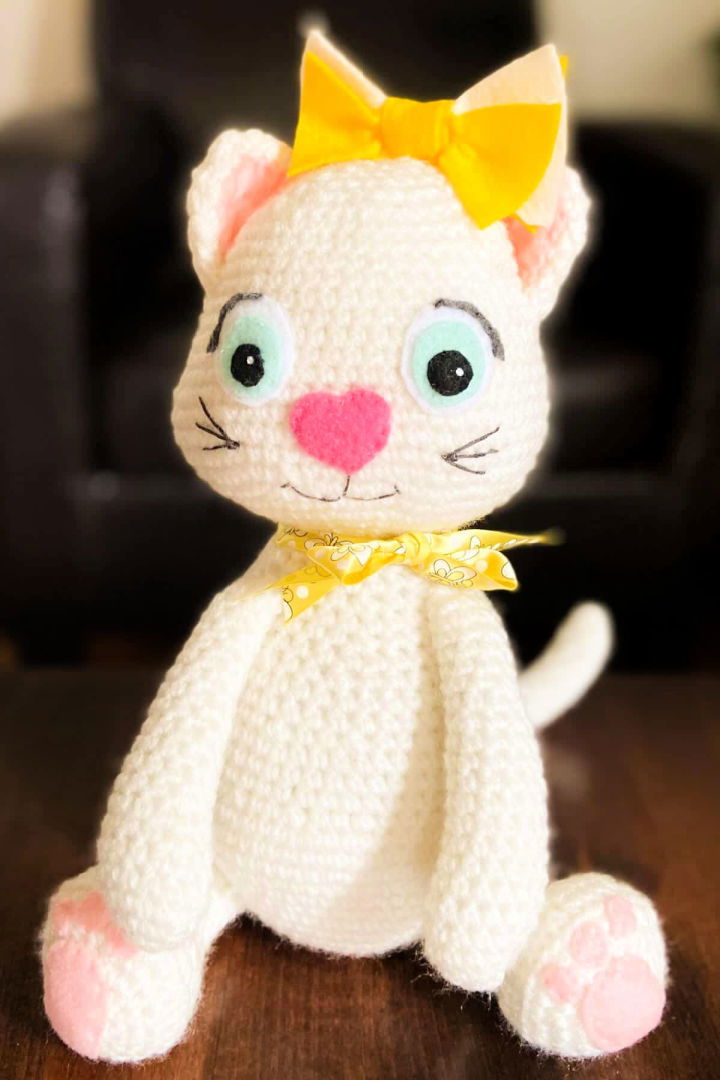 Treat yourself to something special with this easy and adorable crochet amigurumi cat pattern. With its cuddly design, colorful yarns and felt details, it's sure to make a great addition to any home! The detailed instructions give you all the materials needed for this project, from worsted weight yarn and F-5 / 3.75 mm crochet hook to FiberFil stuffing, embroidery floss, sewing thread and more. Once completed, it will be an amazing eye-catching gift idea that can be cherished forever! maplewoodroad
23. Crochet Jenny the Cat – Step-By-Step Instructions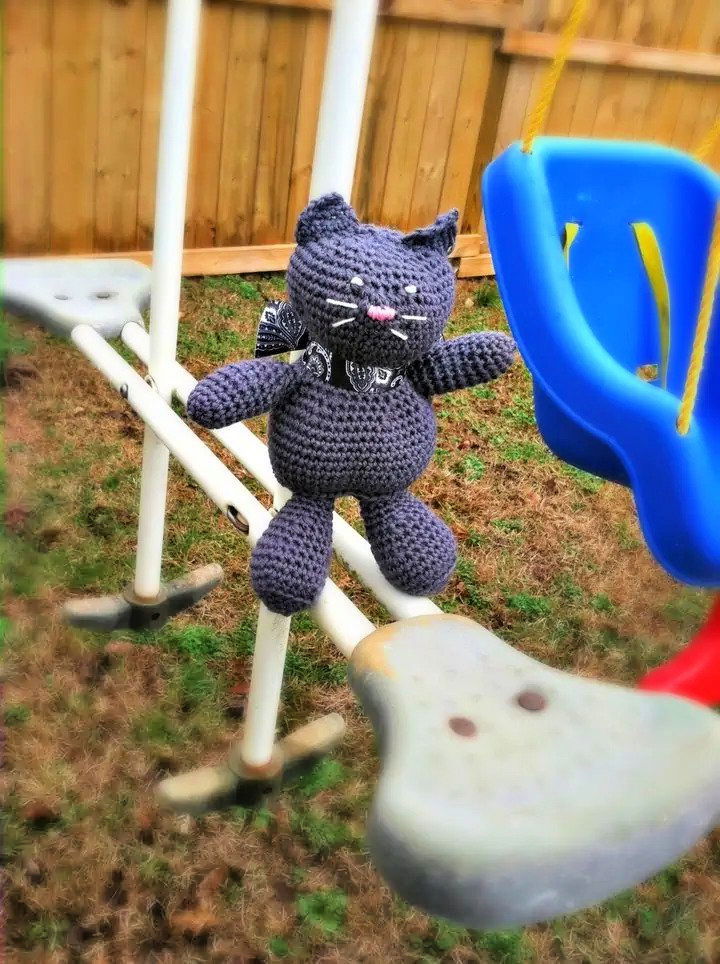 Introducing enny the crochet cat! Looking for a free amigurumi pattern that's perfect for beginners? Get your crochet hook and yarn ready – this cute crochet cat pattern is super fun to make with easy-to-follow instructions. All you need is Plymouth yarns Galway worsted, US size H (5.00mm) crochet hook, yarn needle/tapestry needle, fiberfill, scrap yarn for embroidery and ribbon (if desired). Make it as a gift or just because – either way, Enny will be sure to delight! lovelifeyarn
24. Cute and Easy Crochet Cat Amigurumi Pattern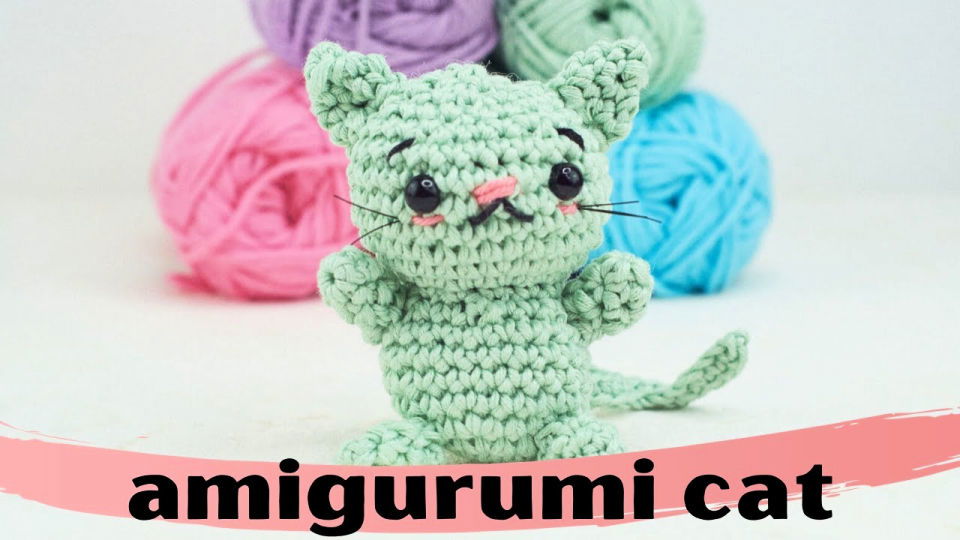 Discover amazing crochet cat patterns today! Make a cute and easy amigurumi cat with this step-by-step guide! Perfect for beginners, this fun craft project requires just a few materials like yarn, a crochet hook and stuffing. Create an adorable DIY kitten as a keychain that your kids would love, or use it to decorate your home. Make your own handmade gift easily in no time – the final product will look pretty and unique! Get started now to make your very own amigurumi cat today!
25. Crochet Coco the Cat Amigurumi Tutorial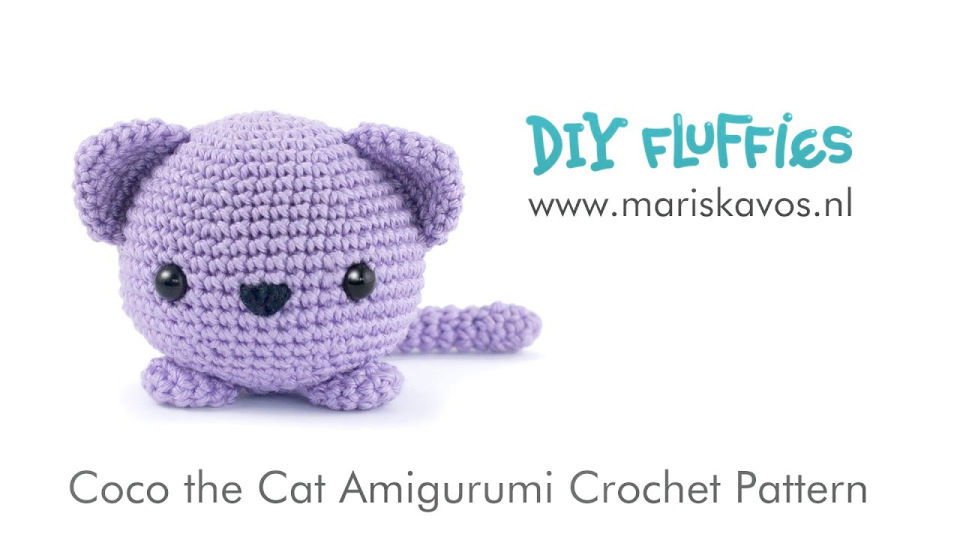 Crochet your very own coco the cat with this free pattern! Perfect for beginners and experienced crocheters alike, this amigurumi crochet tutorial will have your cute kitty finished in no time. All it takes is 2 hours and some basic materials, which can be found at any crafts store. Plus, every step of the process is detailed, so you'll never get lost. You'll need yarn, a crochet hook, scissors and tapestry needles to complete the project. And don't forget that you'd end up with an adorable gift – perfect for friends or family! So why wait? Start crafting today!
Related Free Crochet Patterns:
Browse through a vast selection of free crochet patterns and make unique and beautiful items for yourself or as gifts.
Related Free Crochet Amigurumi Patterns:
Add a unique twist to your next crochet project with these free, adorable Amigurumi patterns! From cuddly animals to fun characters, find the perfect pattern for your creative needs.
Conclusion:
With the help of these 25 free crochet cat patterns, you can bring even more life and color to your home. Whether it's a sweet little amigurumi kitty, a clever pouch full of cats, or an adorable crochet cat pattern, you can create something unique for your family to enjoy. Additionally, if you're looking for the perfect gift for a friend or family member who loves cats, why not give them a handmade amigurumi cat or one of our many other available crochet cat patterns? Not only will they be delighted with the finished project, but they'll also have fun crafting it – everyone loves crocheting cute little cats! So go ahead and explore our vast collection of free crochet cat patterns and start crocheting your own! Get creative with color combinations and yarn weights, and use this crochet cat amigurumi pattern as inspiration while developing ideas. Happy crafting!