If you're a fan of amigurumi and Halloween, these 25 free crochet bat patterns are a must-have for your collection! These cute and creepy crochet bats can be made using various crochet techniques and come in all shapes and sizes. With an easy-to-follow crochet bat pattern, you can create a whole colony of adorable amigurumi bat patterns to add to your spooky decor.
Whether you're a newbie or an advanced crocheter, 25 free crochet bat patterns are available to suit your skill level. From simple and basic crochet bat patterns to more detailed and advanced patterns, these crochet bats are perfect for creating a fun and unique Halloween decoration.
With step-by-step instructions and helpful tutorials, you can easily crochet your own crochet bat pattern in just a few hours. Many of these free crochet bat patterns also come with pdf downloads, illustrations, and videos to help you visualize the process and make it even easier.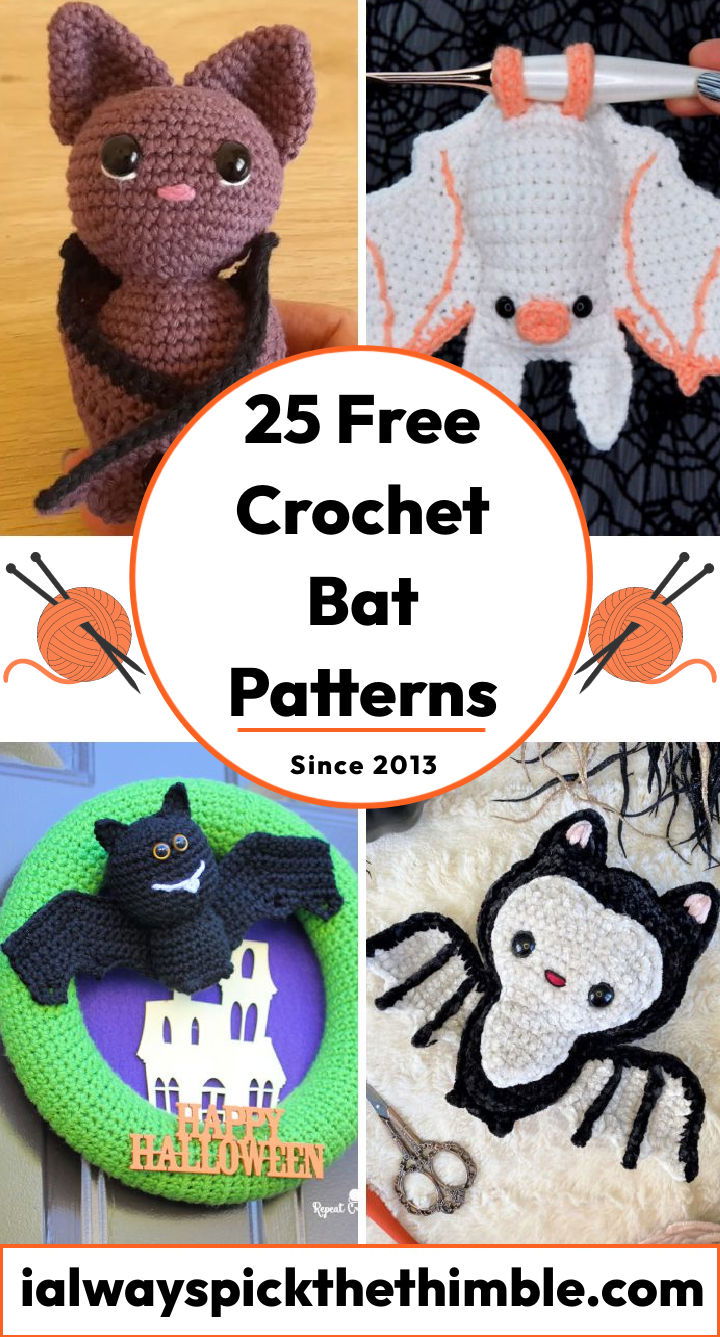 So if you're looking for a fun and creative way to celebrate Halloween, look no further than these free crochet bat patterns. With a little yarn, a crochet hook, and some spooky inspiration, you can create your own crocheted bat perfect for Halloween and beyond!
1. How to Crochet Bat With Wings – Free Pattern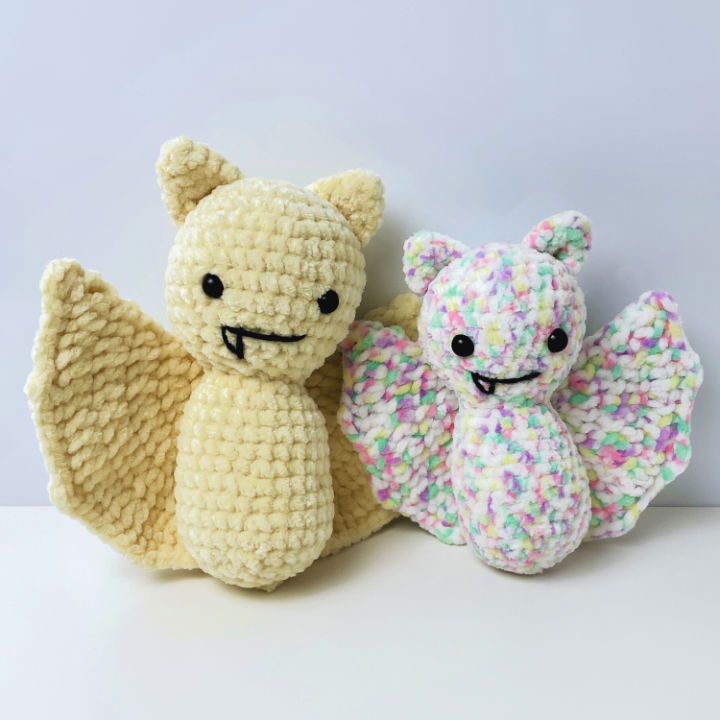 Bring the spookiness of Halloween to life with this free crochet pattern for an adorable, cute little bat! This easy and lovely project is perfect for anyone wanting to add a fun, whimsical touch to their home decor. With its double-layered wings that can curl around him (Dracula style), it's sure to be nice and sturdy too – plus finished size will depend on what yarn you use and your tension/hook size. So don't hesitate – to get creative and have fun making this special bat today! roseandlily
2. Free Crochet Bat Amigurumi Pattern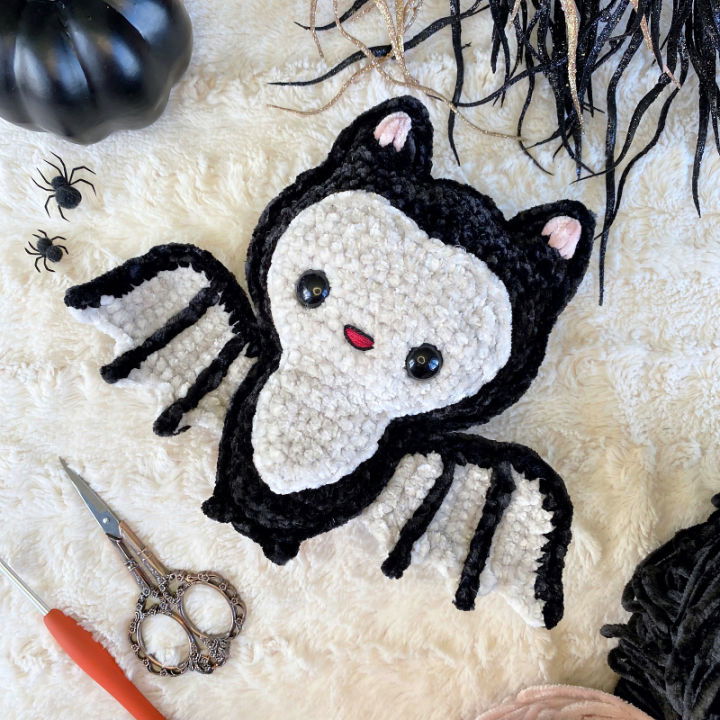 Bring out your creative side and make a spooky yet super cute bat amigurumi this Halloween. With this free crochet pattern, you can create a unique 2-D look with wings, and this cute bat is approximately 18cm/7″ tall and 23cm/9″ wide. It's an easy project that will have you finished in no time – perfect for adding extra fun to the holiday! Its beautiful design makes for a quick gift, too – so don't wait; get crocheting today! spinayarncrochet
3. Easy Crochet Halloween Batty Batty Bat Pattern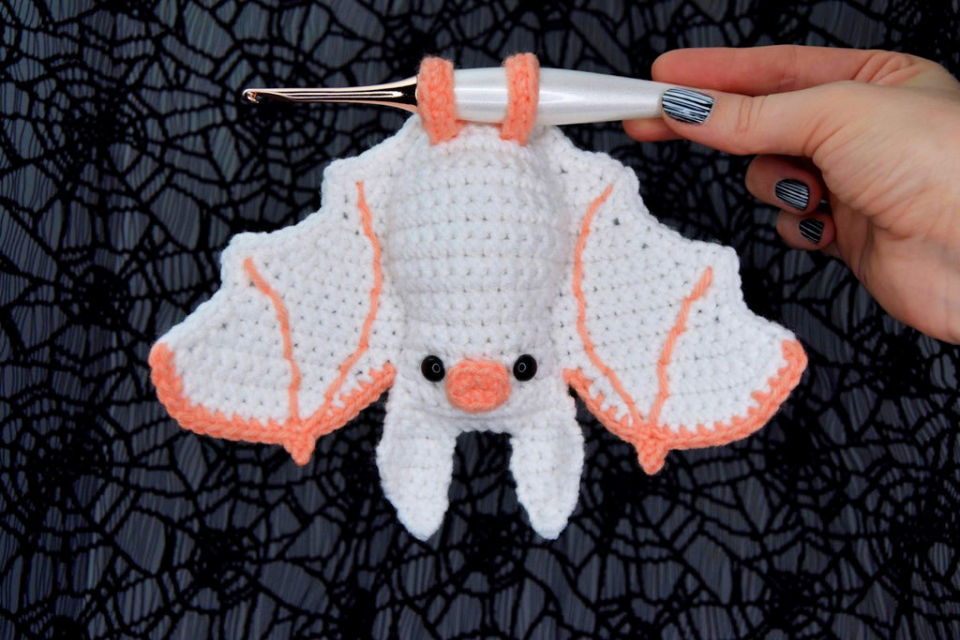 It's a spooky season, and who doesn't love a great Halloween craft? Add festive fun to your holiday decorations with the delightful 'Halloween Batty Bat' free crochet pattern. This easy-to-make project will surely bring a smile, with its 9.5″ wingspan and ~6.5″ tall size making it adorable! Download this free pattern now for an enjoyable way to prepare for your favorite haunted holiday! furlscrochet
4. Simple Crochet Bat Pattern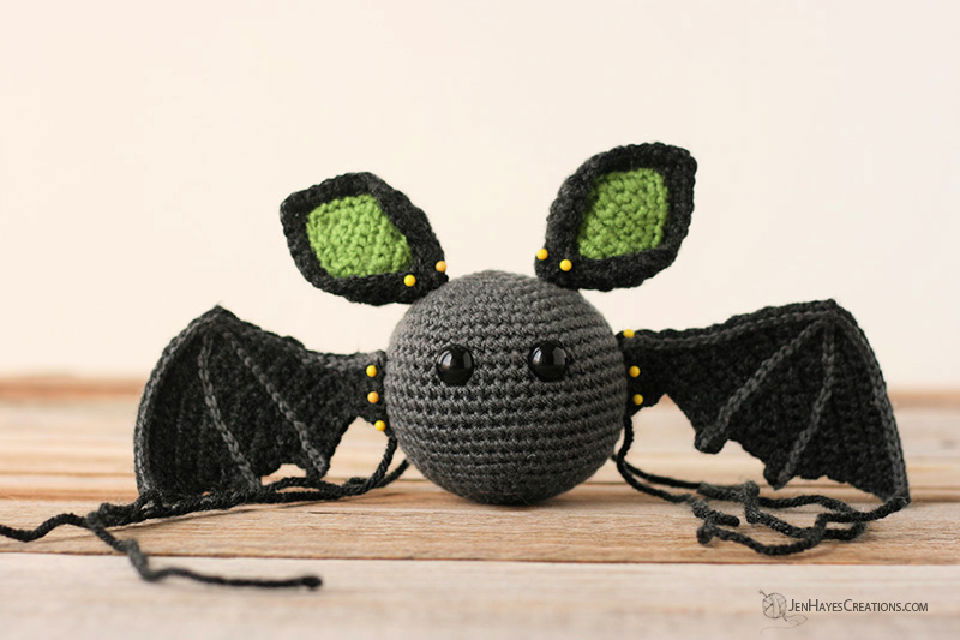 Crochet your own one-of-a-kind Crochet bat with this free pattern! Whether you're a beginner or an expert crocheter, this classic holiday bat is fun. You can choose which yarn and techniques you'll incorporate into your creation—and who knows, maybe even create something cute and unique in the process! Make a yarn bat for festive decorating, or try a pompom amigurumi bat as a cute gift for friends and family—endless possibilities. Get creative with our simple crochet bat pattern today! jenhayescreations
5. Easiest Bat Hand Puppet to Crochet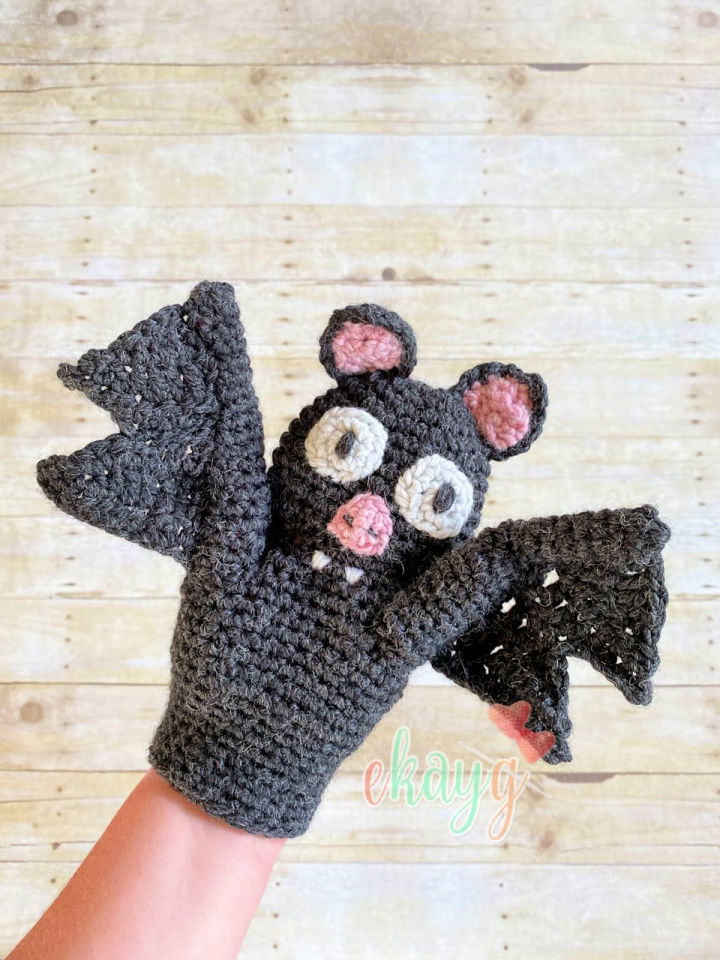 Introducing the cutest and most fun Halloween creature – the easiest bat hand puppet to crochet! Your kids will love this adorable little bat, perfect for imaginative play. It's also one of the easiest-to-make hand puppet patterns ever – all you need is basic crochet skills and a few supplies to make it come alive.
The printer-friendly PDF pattern includes detailed instructions and helpful photos showing every step of the process so you can easily recreate this fun toy. Prepare to spread some Halloween magic with your handmade bat hand puppet! ekayg
6. Free Crochet Sir Batwington the Brave Bat Pattern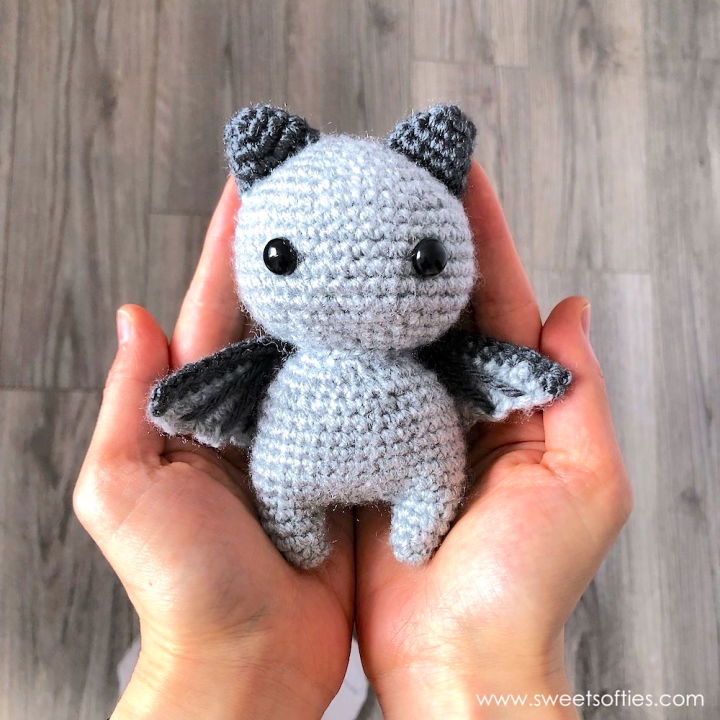 Are you looking for a spooky yet adorable Halloween-themed project? Look no further than "Sir Batwington the Brave Bat" – an easy and familiar beginner project that will surely be a wonderful addition to your festivities! This free amigurumi crochet pattern features a cute bat standing 5 inches (13 cm) tall with big wings and a scary expression. He's perfect for gifting or decorating around your home this Halloween season. So why wait? Get crocheting now and have some fun with Sir Batwington! sweetsofties
7. Free Crochet Pattern for Spooky Batty Bat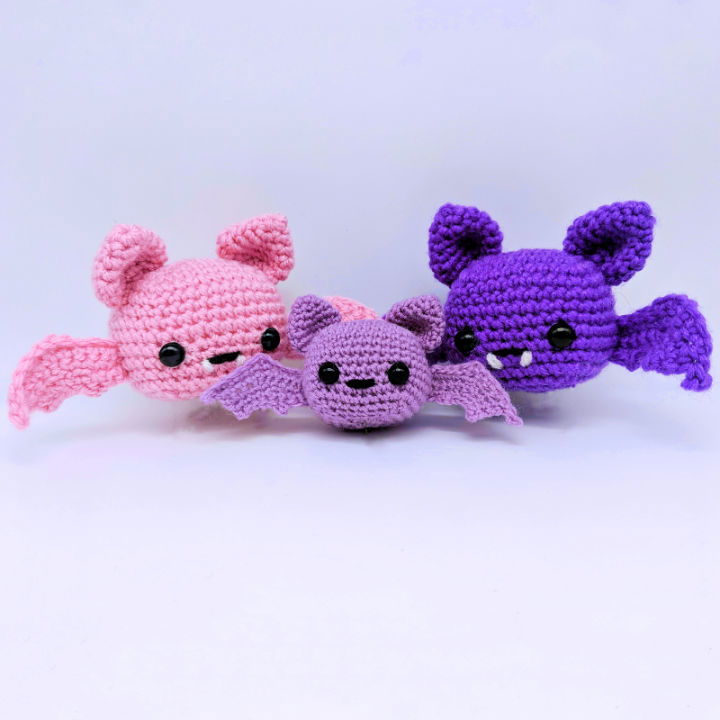 This free crochet pattern for a spooky Batty Bat is perfect for Halloween or any other occasion! Create an entire family of bats in no time at all. This easy-to-follow and fun pattern will have you crocheting up these adorable little critters in no time. Get creative with your colors and textures – the endless possibilities! Download this free crochet pattern today to get started on your very own handmade bat family. craftybunnybun
8. Easy Crochet Bat Amigurumi Pattern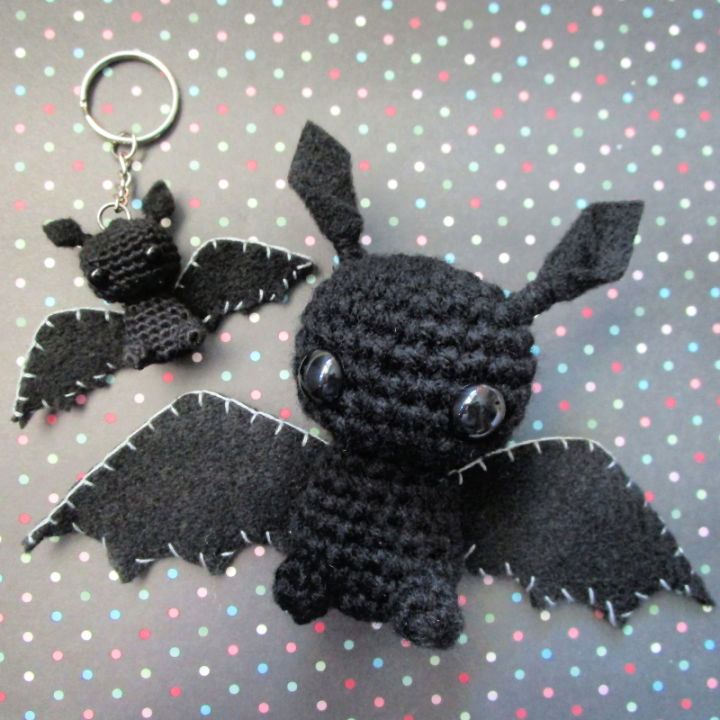 Love Halloween decorations? Need a quick and easy project? Check out this adorable free crochet bat pattern! Not only can you make this cute little bat, but you can also use embroidery floss to create an even cuter keychain.
You'll find the pattern super simple to follow – with lots of photos and detailed instructions on how to add details like embroidered wings and felt ears.
Whether you're experienced with crocheting or a novice, you can quickly make this unique amigurumi bat. So grab your supplies up your spooky-cute keychains for yourself or as the perfect gift for family & friends! lifewithbubbins
9. Cute Crochet Pocket Bat Pattern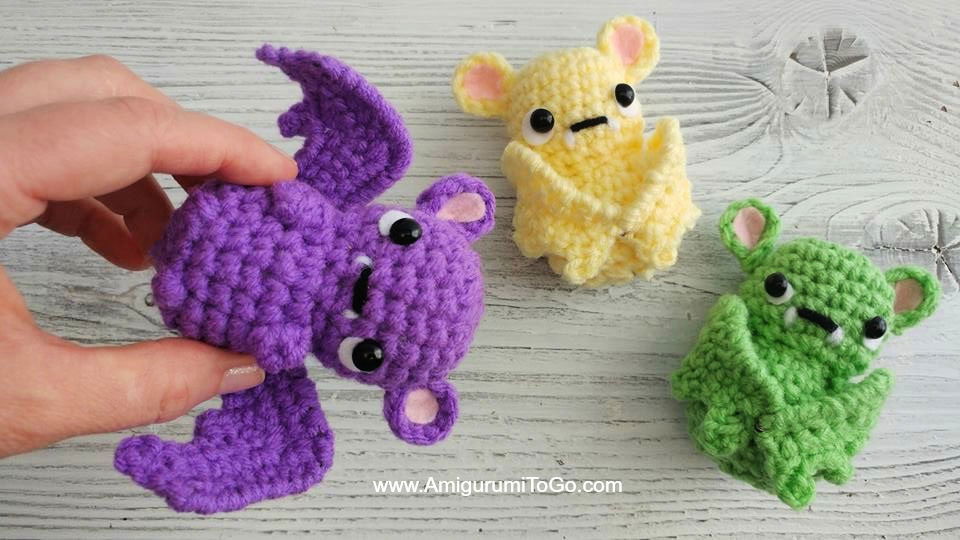 This cute free crochet pocket bat pattern will create a spooky Halloween decoration to bring smiles this season. Perfect for all skill levels, this easy-to-follow pattern will have you crafting an adorable 3.5-inch tall bat in no time! Give your home a festive touch and add a fun flair to your mantelpiece by creating these playful bats. Get started on this free crochet pocket bat pattern immediately and make the most of the Halloween season! amigurumitogo
10. Crochet Amigurumi Bat – Step-By-Step Instructions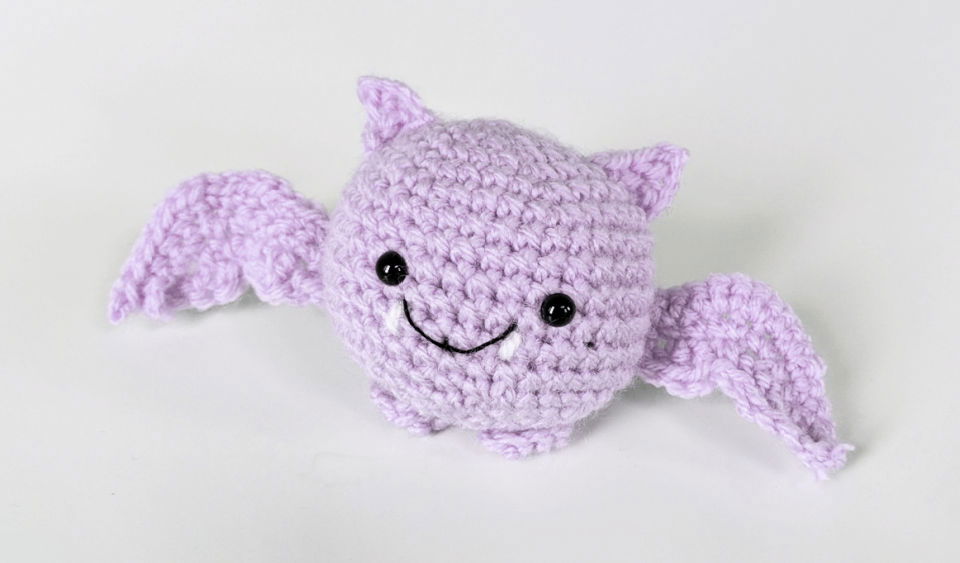 It's time to get creative and crochet your cute amigurumi bat! Perfect for hanging around the home during Halloween, this free crochet pattern is super easy to follow, with a detailed tutorial included. Even the most beginner of crocheters can make this adorable piece – it's the perfect yarn decoration to add spooky flair to any room in no time. Get crafty with this fun and easy project today – you won't regret it! woolyknit
11. How Do You Crochet Amigurumi Bats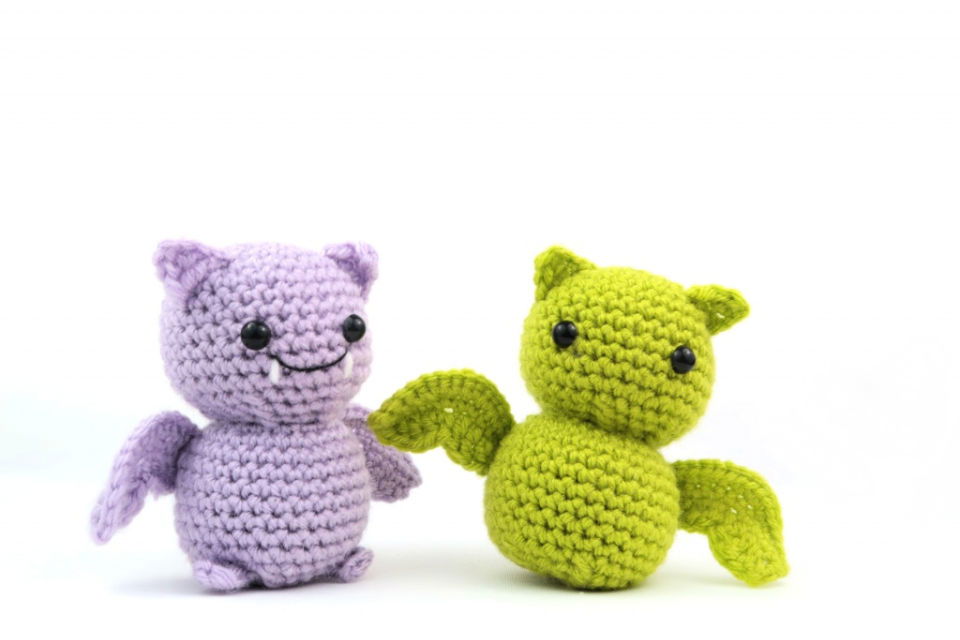 If you love crafting and Halloween, this crochet amigurumi bat pattern is perfect that is free! Creating cute little bats with this easy-to-follow step-by-step guide will bring hours of fun. These spooky bats are great for decorating your home during the holiday season and making thoughtful gifts or fun party favors. With enough practice, you can customize them to fit any style — from a classic black bat to a colorful multi-hued one — it's all up to you! So get ready and start crocheting: let your creativity show with these adorable amigurumi halloween bats! stringydingding
12. Best Bat Crochet Pattern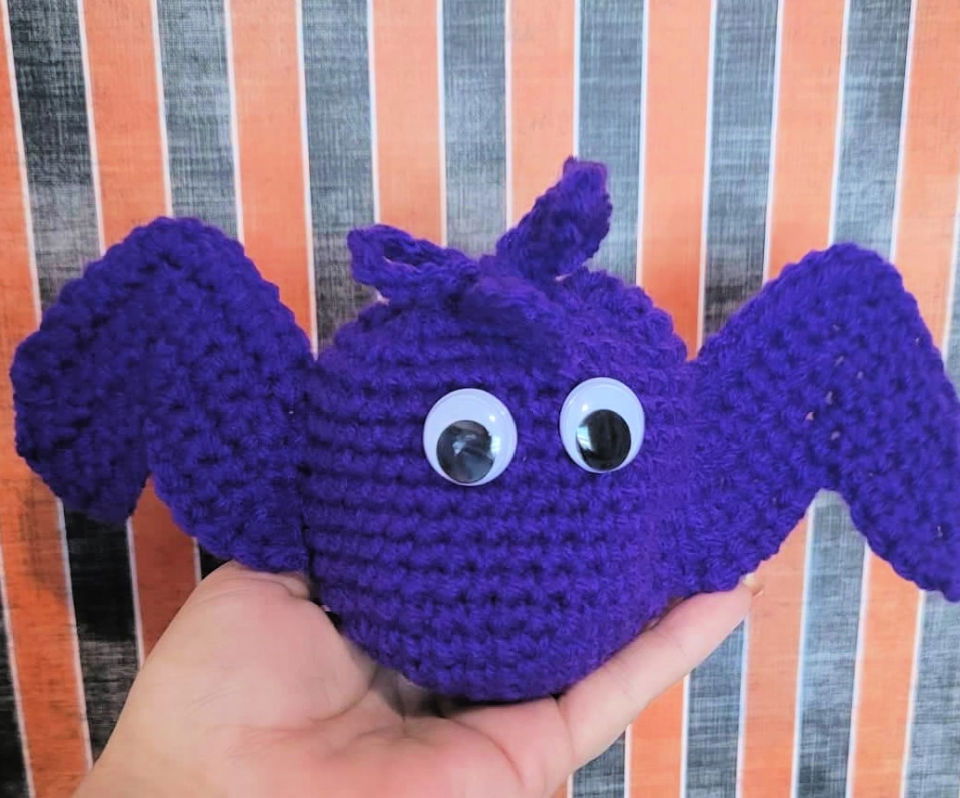 Halloween is a fun time to crochet! Get creative this season with this free crochet pattern for the best bat treat bag. This spooky-cute bag measures approximately 3.5″ tall by 8″ wide, including wings – perfect for holding trick-or-treat candy or other goodies on Halloween night. This easy-to-follow pattern makes it simple to bring this adorable bat to life in no time – make one (or more!) today and get ready for an unforgettable Halloween! myfingersfly
13. Crocheting a Bat Applique – Free Pattern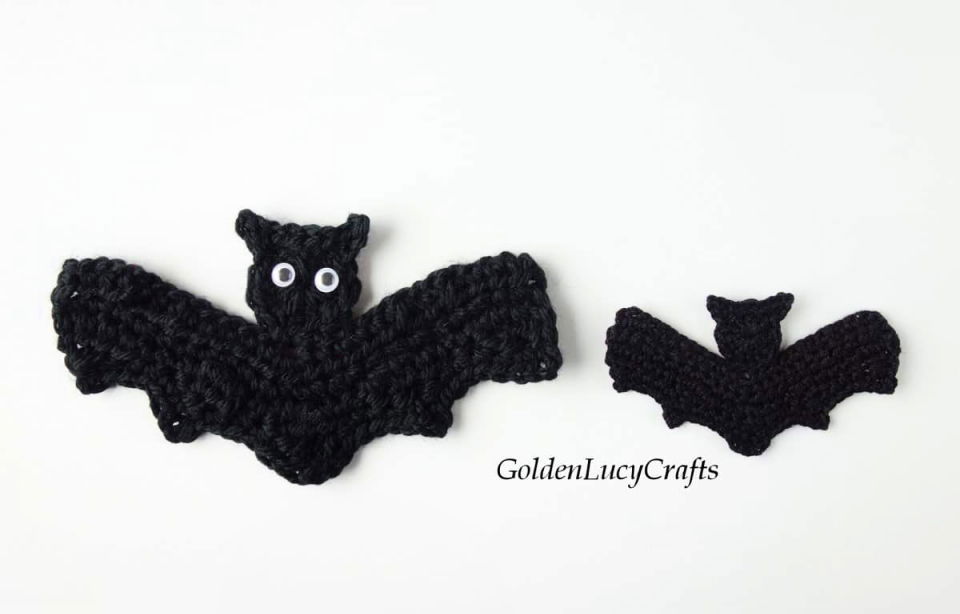 Welcome to the perfect Halloween craft! This free crochet bat applique pattern is great for creating a handmade Halloween costume or a cute home decoration. From embellishing clothing items to using them in cool bunting projects, you can use this pattern and create unique pieces that best fit your style.
With its customizable feature, you can make various-sized bats, so no matter what size project you're making – this project has got your back!
This print-friendly PDF file with detailed instructions is styled and advertisement-free for an easy crafting experience. Let's get crocheting this spooky bat today! goldenlucycrafts
14. Crochet Itty Bitty Bat Design – Free Pattern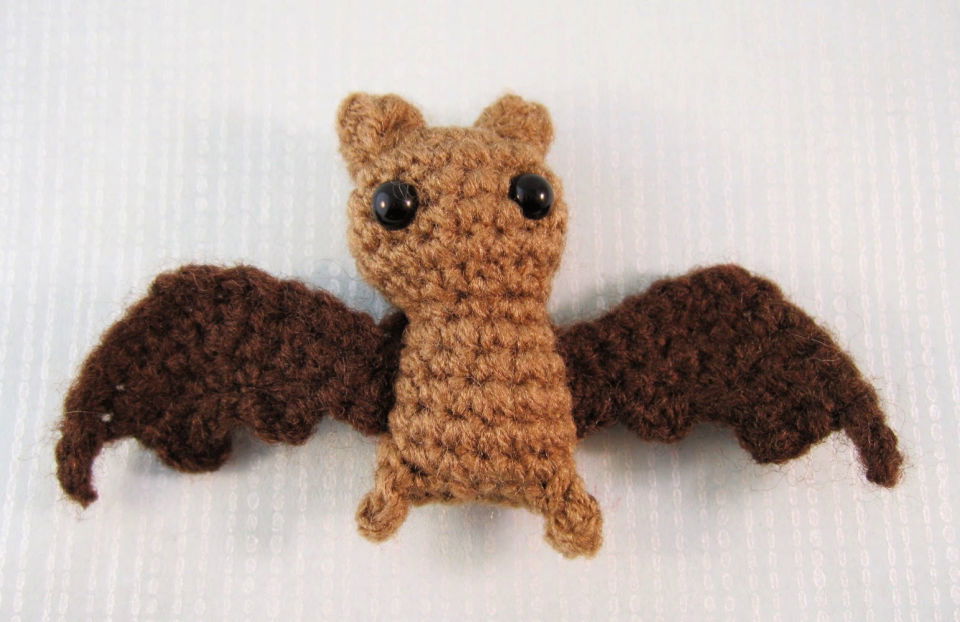 Get delighted with this quick and easy crochet, itty bitty bat design, perfect for Halloween! This cute little bat will be about 2″ tall with a wingspan of around 5″, depending on the yarn you use. Make several bats to hang up as decorations, or wear one as a cute Halloween necklace. The feet are small loops, so your bat can easily hang upside down from a thin stick or length of yarn or cord – do more chain stitches if you want to hang from something thicker! Enjoy this free pattern and have some spooky, creative fun! lucyravenscar
15. Crocheted Bat Amigurumi – Free Pattern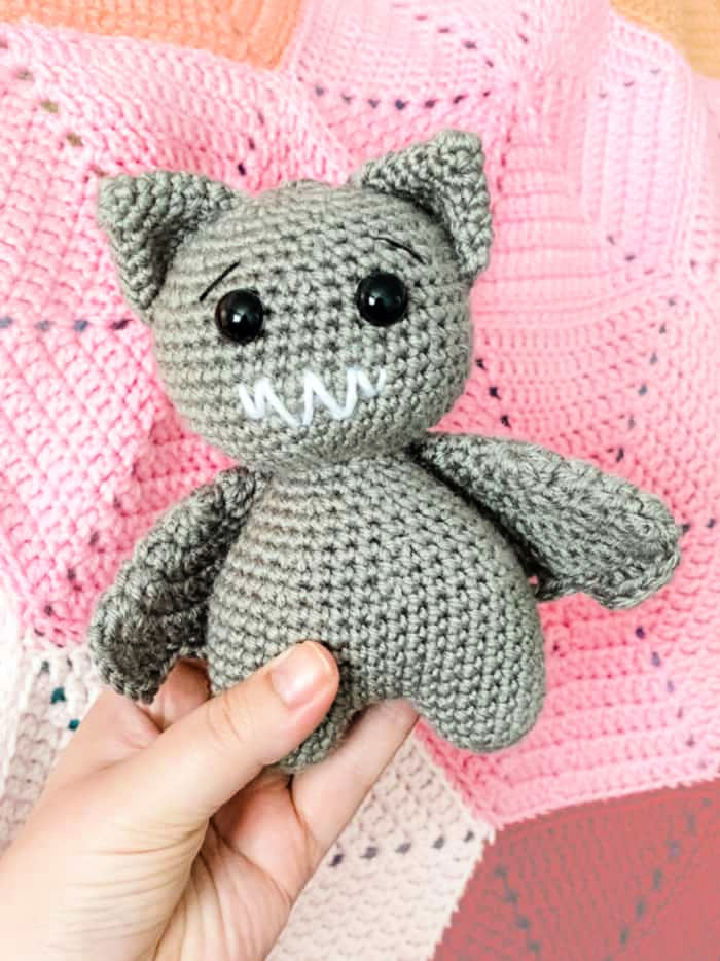 This adorable crocheted bat amigurumi is the perfect friend to keep around! Measuring about 6 inches tall, this friendly vampire bat has legs made separately and then attached to form the body. The bat's body will decrease and increase into a head shape to create a unique look! With this item, you can crochet one for yourself or as a gift – it makes for an excellent little companion.
Plus, this free pattern gives you all the guidance needed to make your special creation. Get crafting now and bring home your very own crocheted bat amigurumi today! thefriendlyredfox
16. Modern Crochet Bat Wreath Pattern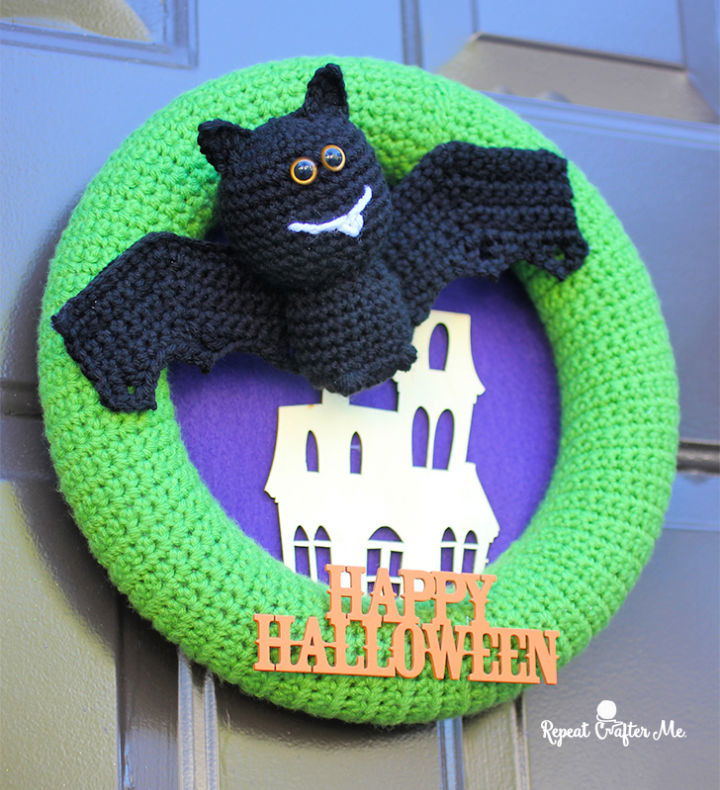 Halloween season is approaching, and you are looking for a perfect project. Check out this super cute, modern crochet bat wreath pattern! Your home will look great with this fun, free bat pattern. Create your vampire-inspired decor by making a unique wreath to fit the Halloween spirit. This simple and stylish design is easy enough for beginner crocheters and advanced crafters alike. So grab some yarn and join us in embracing our inner monsters with this delightful art! repeatcrafterme
17. New Crochet Granny Square Bat Pattern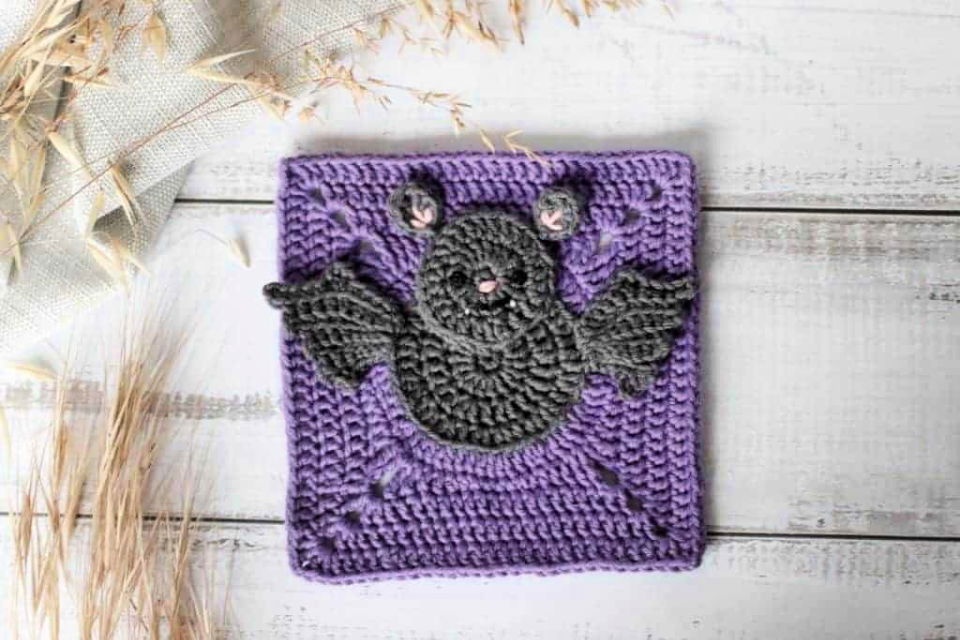 This free crochet granny square bat pattern creates a one-of-a-kind Halloween decoration this year! This easy, lovely, adorable pattern is perfect for skilled crafters and newbies. The design uses traditional granny squares to create the wings of each bat and can be adapted in color to suit any theme. Make several of these bats to spook up your home and impress your friends this October! Crochet away on this fun project that's sure to become a go-to favorite craft item in no time. thoresbycottage
18. Fastest Crochet Bat Stuffed Animal Pattern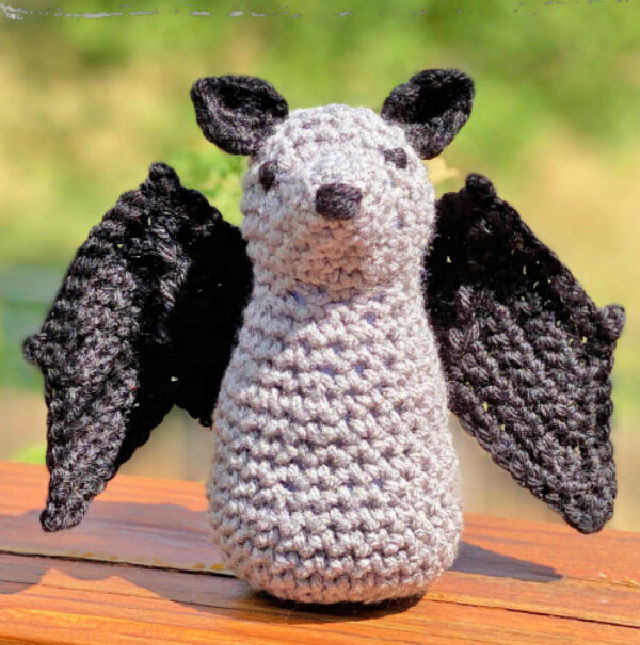 Happy Halloween! Introducing Breezy the Baby bat, the fastest crochet bat stuffed animal pattern. This spooky and sociable creature will be a hit at any haunted-themed gathering. Get ready for fun – you can make a whole colony of them in no time, as this amigurumi is quick to create and incredibly cute. Hang out with Breezy and his batty friends or enjoy their company from afar; these little creatures will surely bring some festive delight into your home! stitchesnscraps
19. Unique Free Crochet Neon Fruit Bats Pattern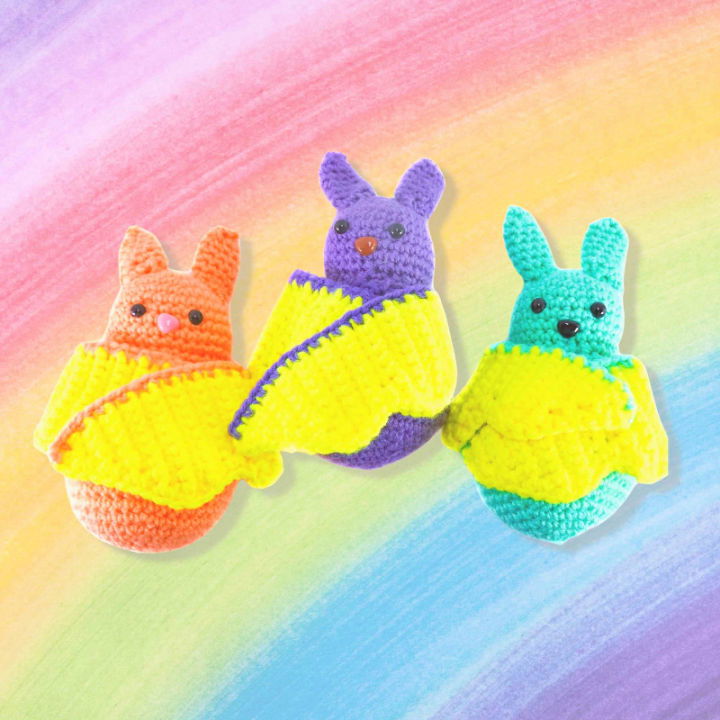 These unique and cute neon fruit bats bring some life to your home decor! These colorful creatures measure 7″ tall x 13″ wide and will surely be a hit with any audience. Make the perfect gift; this free crochet pattern will guide you through creating your cuddly friends without breaking the bank- they'll surely bring a smile to your face! Download the free template today and prepare for an epic crafting adventure! summerbug
20. Crocheting an Amigurumi Bat – Free Pattern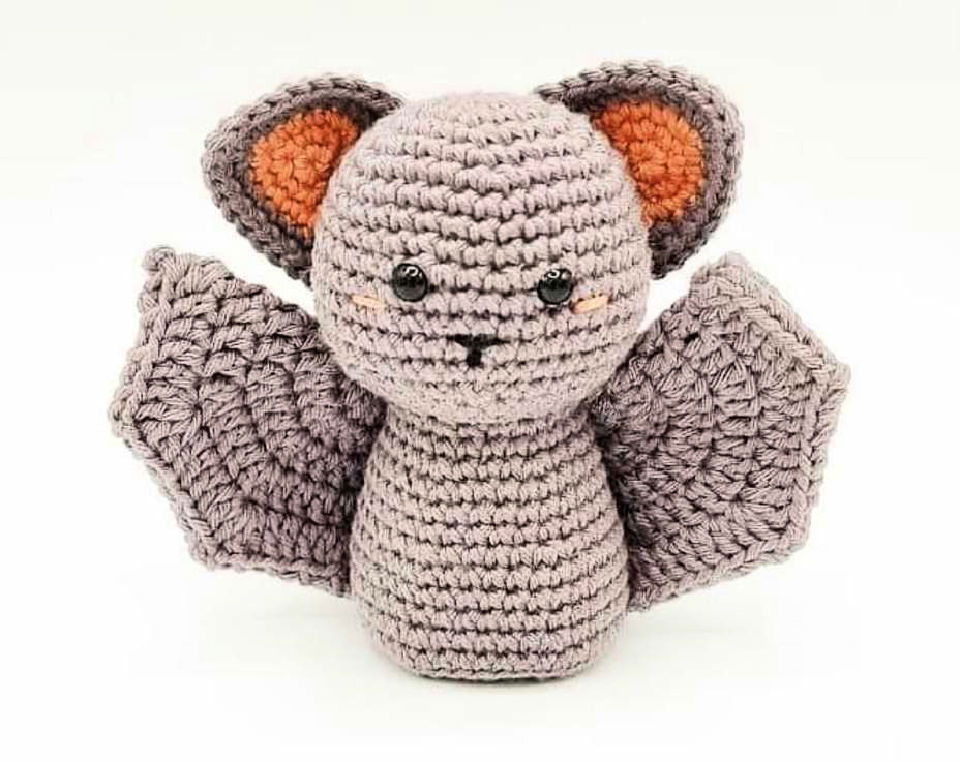 Love crafting? This guide has got just the thing for you! Create a cute amigurumi bat with this free crochet pattern. From beginners to experienced crocheters, everyone can feel empowered to make their little bat pal. This detailed pattern and helpful tips will have you stitching up your cuddly companion in no time! So grab your supplies and get ready – it's time to craft this adorable little bat friend with your friends or family. freepatterns
21. Easy Crochet Bat Plush Tutorial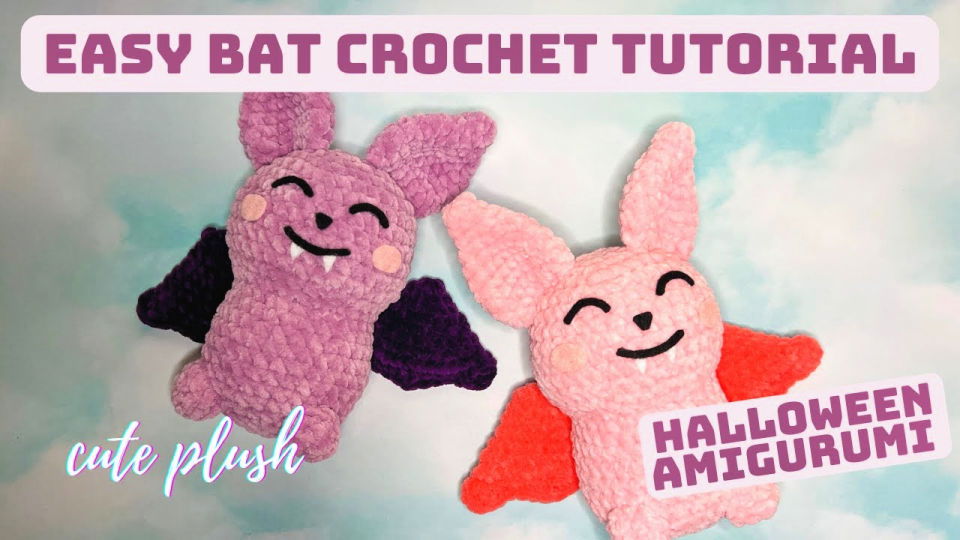 Bring a bit of Halloween fun into your home with this easy-to-follow crochet pattern for creating a cute bat plush! This project is perfect for someone who knows basic stitches – single crochet, double crochet, half double crochet, and how to increase and decrease. Learn how to combine all the pieces, adding details like whiskers and eyes to customize the look of your bat amigurumi plush. A great way to share a spooky season with family or friends at an enjoyable crocheting session!
22. Free Amigurumi Bat Crochet Pattern for Beginners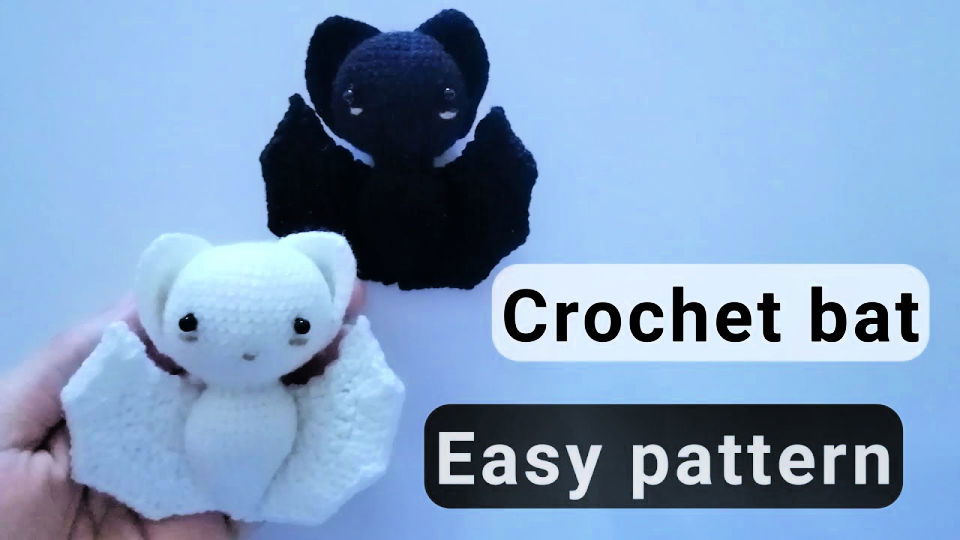 Make your own charming crochet bat with this free amigurumi pattern! This is a great project for beginners who want to learn how to crochet. This cute and cuddly little creature is easy to make and will add a lovely touch of whimsy to any home.
Whether you're looking for something special as an autumn decoration or a unique gift, this delightful bat pattern will help you create your adorable design – no experience required!
Get ready to enjoy hours of crafting fun with this hassle-free and enjoyable project that's sure to bring out your inner creativity. youtube
23. Cool Crochet Bat Pumpkin Pattern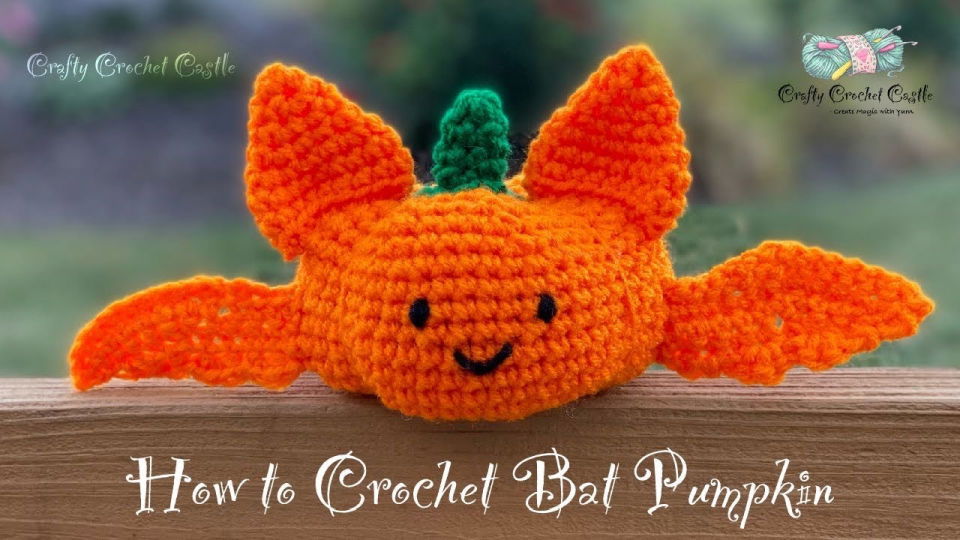 Add a touch of Halloween spookiness to your home with this free, beginner-friendly crochet pattern for the cutest bat pumpkin ever! This cool and unique creation is surprisingly easy to make following this detailed tutorial – perfect for those who want to get crafty and create something special. You'll be able to snuggle up with this handmade soft toy all season – sure to become an instant classic in your home! Ready? Let's get started on your very own crochet bat pumpkin today! youtube
24. Quick and Easy Crochet Bat Pattern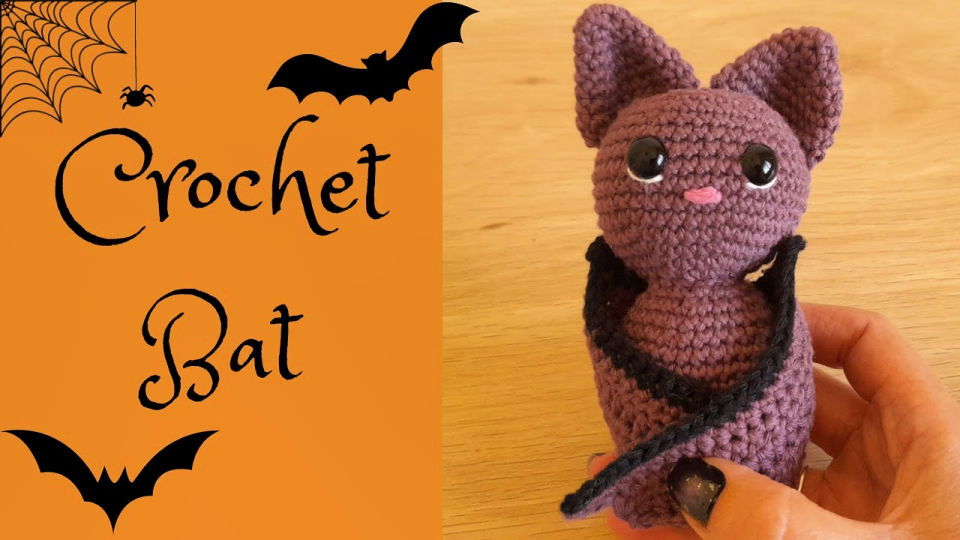 Bring some Halloween spirit into your home by crocheting this magical bat! This free crochet pattern is easy to follow with step-by-step instructions, so whether you are a beginner or an experienced crafter, you can make your special handmade decoration. The finished bat will be super cute and perfect as a Halloween decoration or a lovely gift for someone special! So get ready to show off your skills and create something everyone will adore.
25. Easy and Cute Crochet Bat Amigurumi Pattern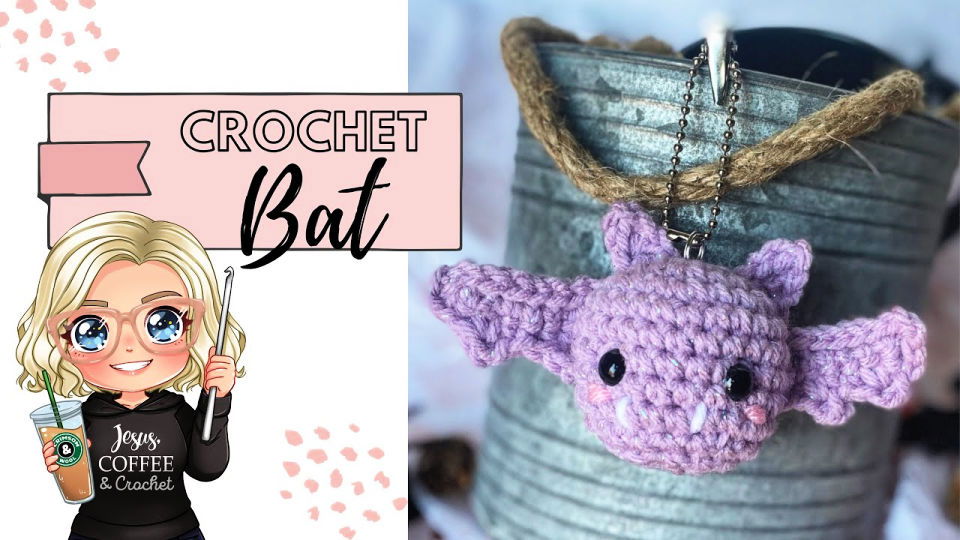 Are you looking for a creative and adorable project to make? Look no further! This crochet bat amigurumi pattern is a perfect choice. It's easy enough for beginner crocheters and will create an endearing result that can be used as a keychain or given away as a lovely gift. With a written pattern, easy tutorial, and cute design, creating your bat amigurumi has never been easier! Get started on this unique craft today – it's sure to bring smiles to everyone who sees it.
Related Free Crochet Patterns:
Create your own unique and cuddly amigurumi with our free crochet patterns. From unicorns to cats, find the perfect pattern to give life to your favorite character.
Free Crochet Amigurumi Patterns:
Conclusion:
Crafting these bats might be tedious and time consuming, but the results are beautiful little works of art that can add a unique touch to any home. You'll love showing off your amigurumi bats next to other bat-themed decorations. Whether they hang from curtains or sit perched on a shelf, you'll take great pride in your creations! If you have some spare time this Halloween season, why not try out one of the 25 free crochet bat patterns? The crochet bat patterns are easy for beginners and advanced crocheters alike, so something is guaranteed for everyone. Taking up a needle and yarn is an enjoyable way to spend your time, and if you are looking for some inspiration, we have shared the above 25 free crochet bat patterns. Get ready for Halloween with fun and expertly designed crochet bats!