Crochet ducks are cute, cuddly, fun, and rewarding projects that can help you unwind and unleash your artistic side. If you're a fan of cute and cuddly crochet toys, you'll love our 25 free crochet duck patterns! With step-by-step instructions and clear and detailed illustrations, each free crochet duck pattern is perfect for beginners and any advanced crocheters. You can make a crocheted duck in various sizes and styles, from small amigurumi ducks to large mallard duck afghans.
Creating a crocheted duck is easy and fun, and these free crochet duck patterns are a great way to get started. Each pattern includes a list of supplies needed, such as yarn, hooks, and stuffing, as well as clear instructions on crocheting each piece and assembling the duck. With our free crochet duck patterns, you can create a wide range of adorable and cuddly crocheted ducks that will bring joy and happiness to anyone who receives them.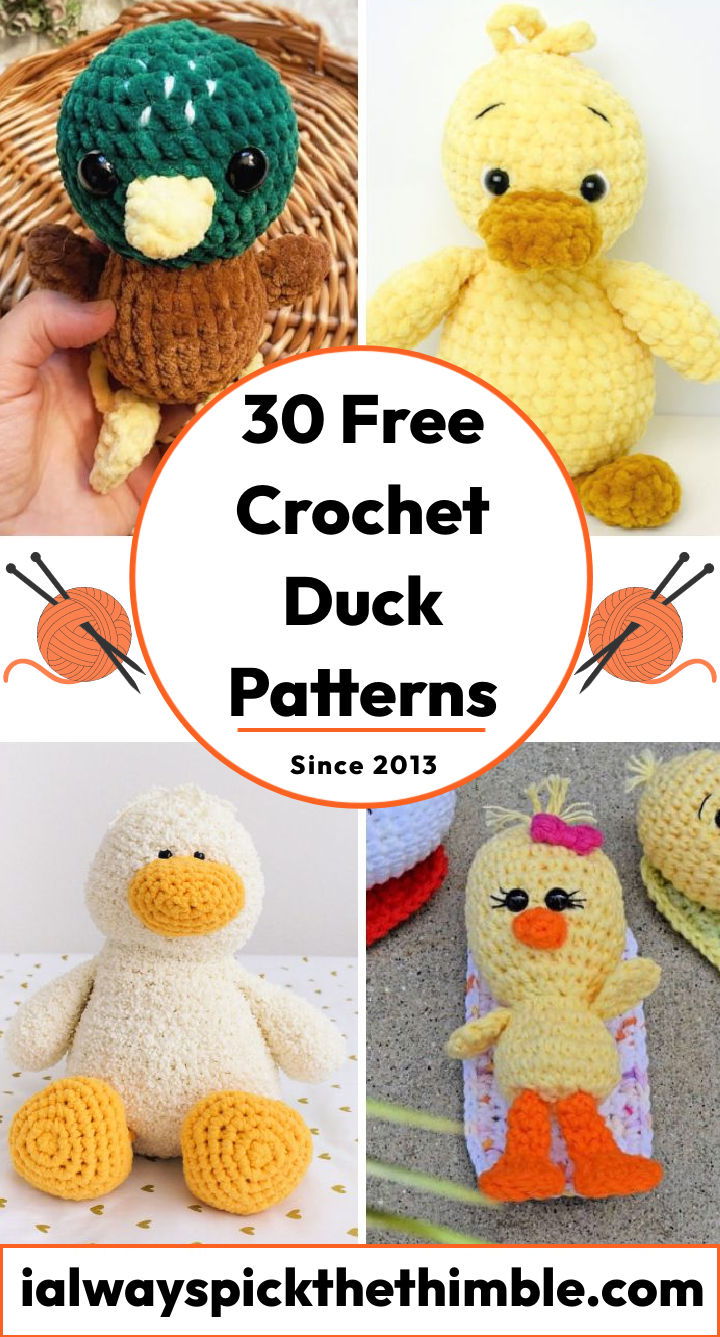 Whether you're looking to crochet a realistic mallard duck or a cute and whimsical duckling, there's a free crochet duck pattern for everyone in our collection. You can even experiment with different colors and textures of yarn to create unique and personalized crochet ducks. So why not try making a crocheted duck today? With our crochet duck patterns, helpful instructions and step-by-step guide, you'll create your own cute and cuddly crocheted ducks in no time!
1. Cool Crochet Duck Amigurumi Pattern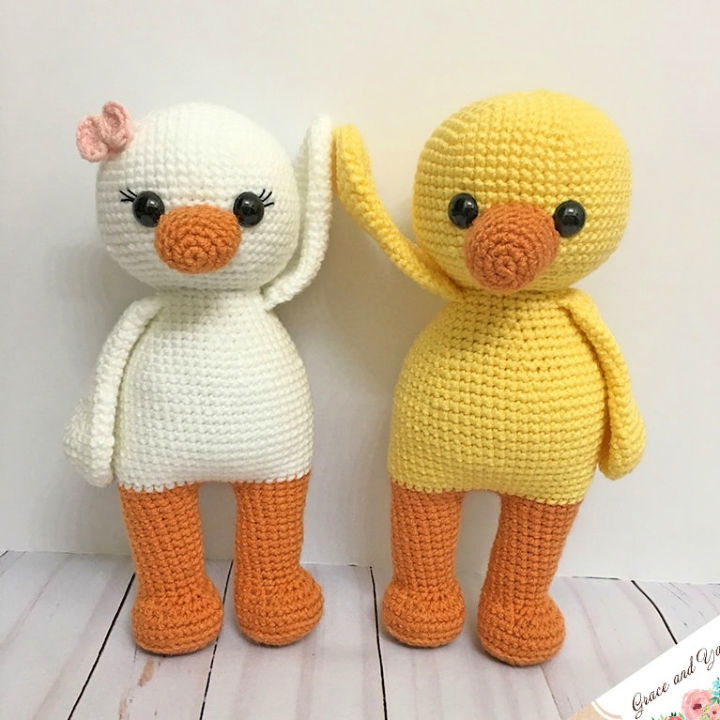 Are you digging for a fun and easy crochet project that your kids will love? Look no further than this free crochet duck amigurumi pattern! With the option of including or excluding the bow and eyelashes, it can easily be made in a boy or girl version. It can also be customized with various colors. Plus, it works quickly – they'll be ready to cuddle quickly! The finished product is about 13 inches tall – the perfect size for little hands. So why not try this lovely pattern today? You won't regret it! graceandyarn
2. Best Donald Duck and Daisy Duck Crochet Pattern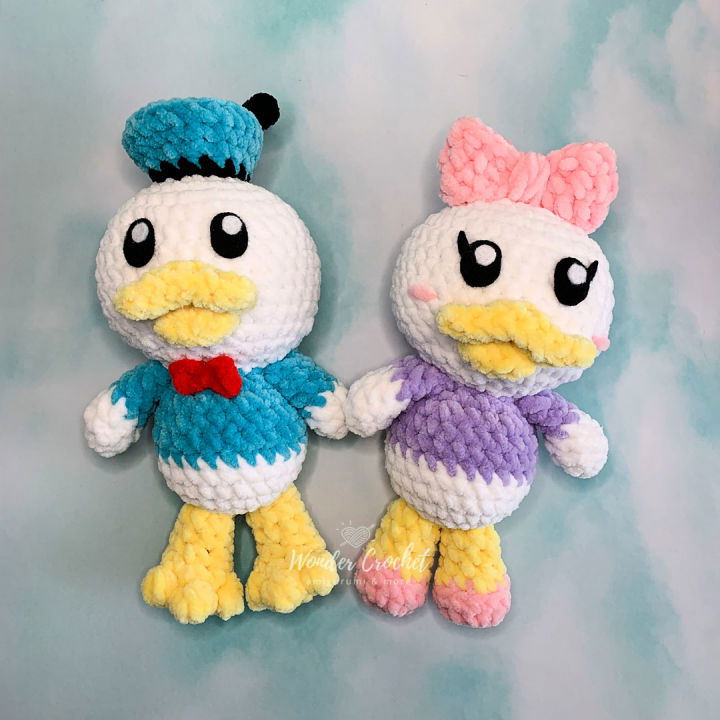 Bring Disney to life with this easy, lovely free crochet pattern featuring beloved characters Donald and Daisy Duck! Whether you are a seasoned crocheter or just starting your crafting journey, this pattern will bring joy. With step-by-step instructions and detailed pictures, you can crochet Donald and Daisy in no time for your little ones (or yourself!), who will love cuddling up with these iconic cartoon ducks. So don't wait – create a magical moment today! wondercrochet
3. Quick and Easy Crochet Duck Amigurumi Pattern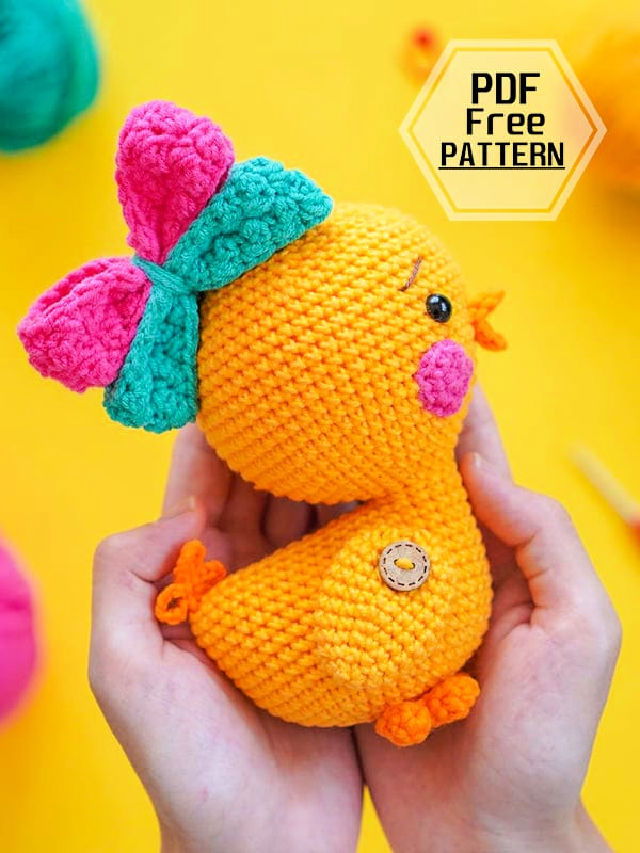 Bring cheer to everyone with this free and easy crochet amigurumi duck pattern. This adorable little duck is perfect for kids or adults, plus it's quick to make! The finished figure will be approximately 15 cm tall, so you can easily display it anywhere in your home or gift it.
Best of all – choose any colors you want for the yarn and get creative with how the final look turns out! The step-by-step instructions guide you through the entire process and include a PDF file of a complete pattern so that no details are missed. Whether it's just for fun or an original handmade present – don't miss out on this cute crochet duck amigurumi pattern! lovelycraft
4. How to Make Mini Duck – Free Crochet Pattern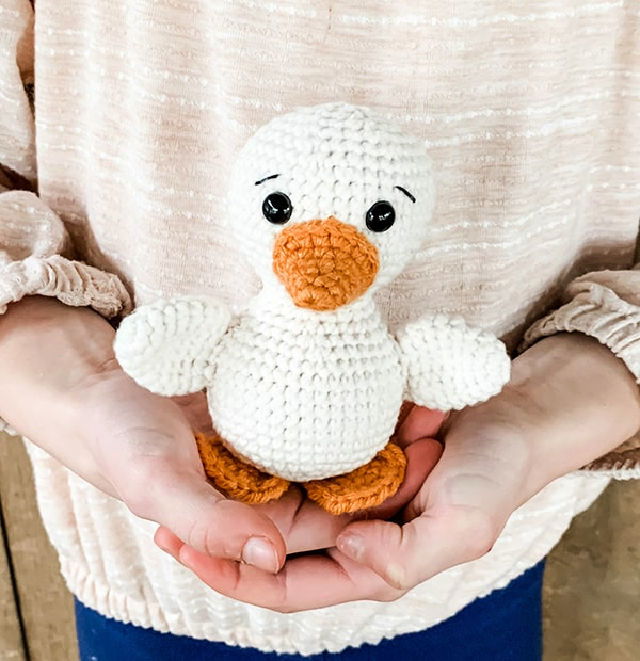 Unlock the cutest crocheting project ever with this free crochet mini duck pattern- the perfect way to make your next project adorable and unique! Whether you're an experienced crocheter or looking to try something new, this easy amigurumi tutorial is perfect for bringing a lovely little mini duck into your home. The detailed instructions and included images will guide you every step of the way, so grab your supplies and get started on this adorable project today! Download the pattern now and have fun making your cute little mini duck! graceandyarn
5. Crochet Amigurumi Duck – Step-By-Step Instructions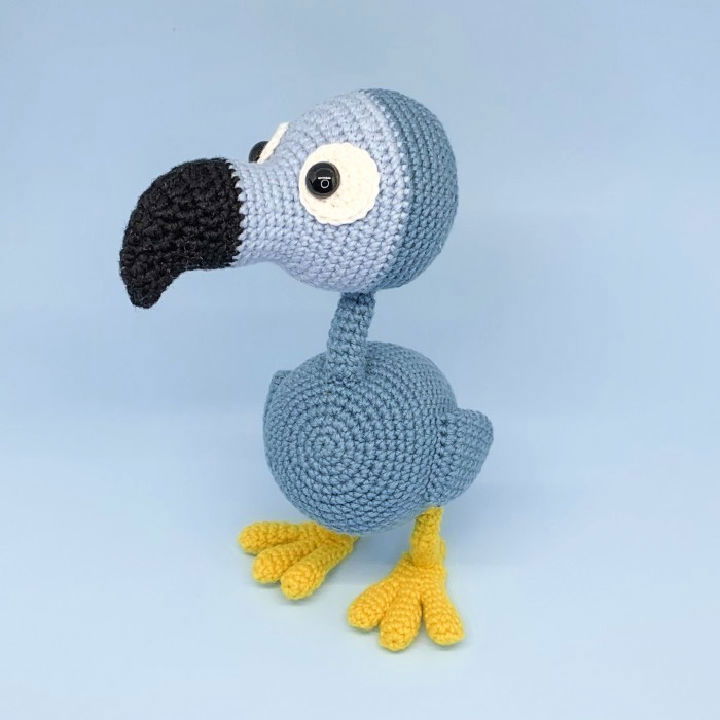 If you're looking for a quack-tastic project, why not try some of the most creative crochet duck patterns? Create your own adorable crochet amigurumi duck with these free step-by-step instructions! Ideal for intermediate-level crocheters, this cute duck measures approximately 17 cm (6.7 inches) tall when completed and can be made using your choice of yarn colors; changes are easy – pull the new color through the loop of the final stitch from the previous round. With a little patience and skill, you'll soon have a fun toy to add to your collection! crochetworks
6. Free Crochet Pattern for Squeak the Duck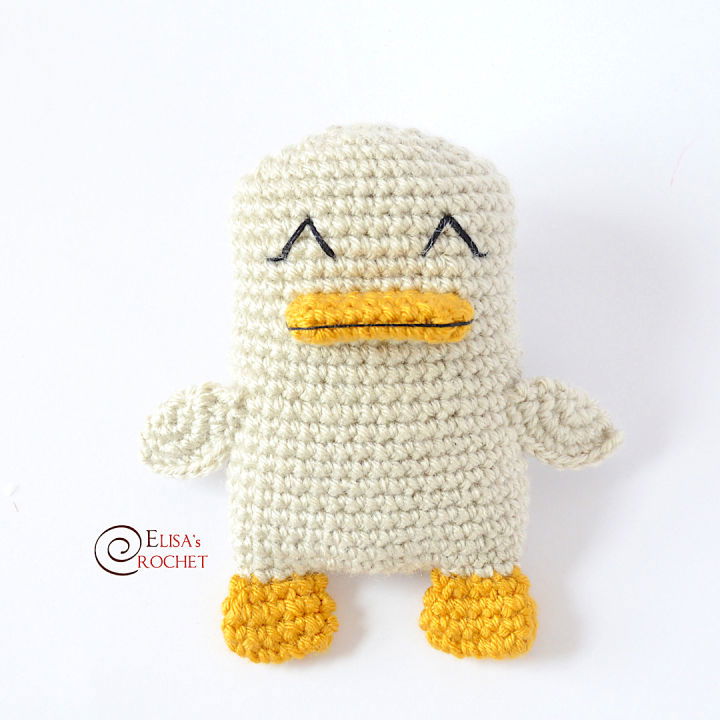 Introducing squeak the duck – a free crochet pattern that will surely bring a smile to your little one's face! This cuddly, cute, and fun companion will be approximately 5.5″ tall when completed, making it perfect for babies. Even for beginners in crocheting, this project only requires basic stitches, so you can quickly make something lovely without any hassle! Create a special gift for your favorite kid with squeak the suck – download the pattern now and start crocheting away! elisascrochet
7. Crocheted Stanley Duck Amigurumi – Free Pattern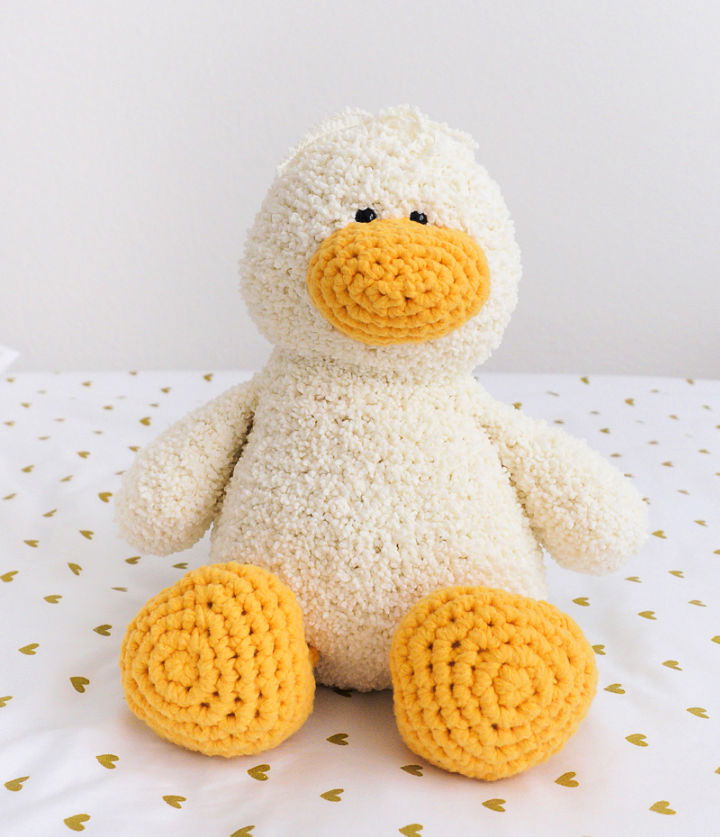 Capture your heart with these delightful crocheted Stanley duck amigurumi! Enjoy the free pattern that allows you to create three distinct and cute stuffed ducks, each in its unique style, using three different yarn weights. Make a set of 3 huggable toys that are easy to make – perfect for beginners and experienced crafters alike. The possibilities are endless with these charming little characters – start creating today! 1dogwoof
8. Pretty Crochet Jemima Puddle Amigurumi Duck Pattern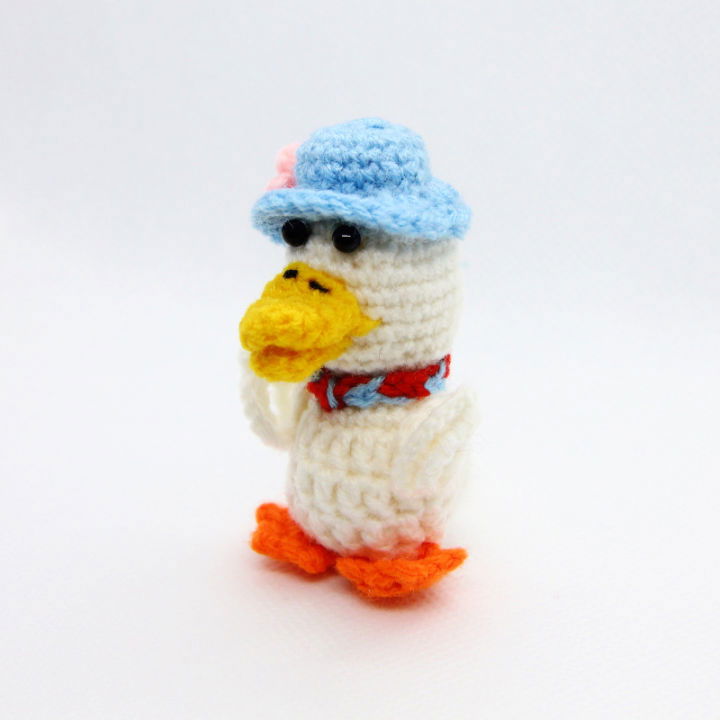 Make your very own cute and cozy Jemima puddle duck with this free crochet pattern! Whether you're a beginner or an expert crocheter, this adorable amigurumi duck will be the perfect companion for anyone to snuggle up with. You'll have hours of fun creating your own pretty little duck with special stitches such as Bob (3dc bobble stitch) and Surface sc (single surface crochet). Once done, you'll have a soft and cuddly friend who will always be beside you. Start crafting today! pocketyarnlings
9. Free Crochet Mallard Duck Pattern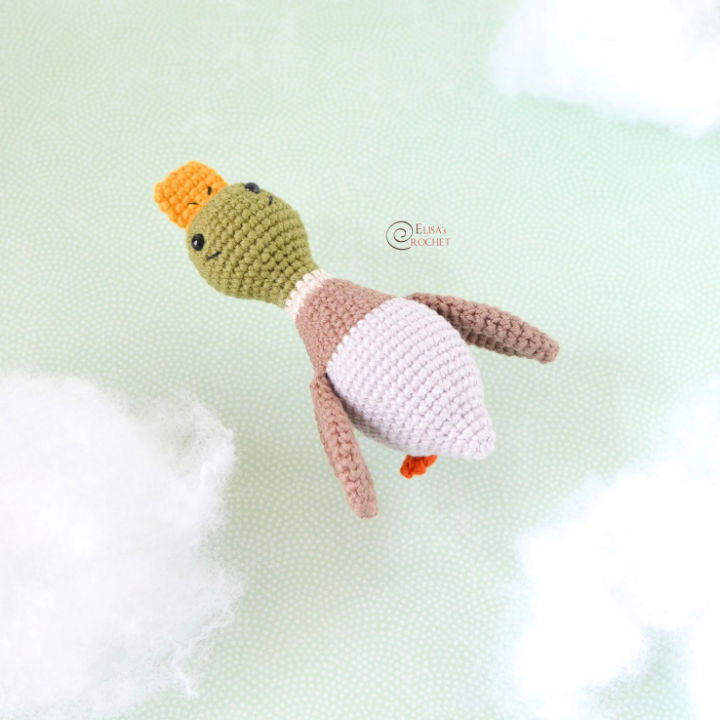 This fun and adorable crochet project featuring Miles the Mallard brings your imagination to life! This easy, beginner-friendly, free pattern will have you creating a cute mallard couple of your very own in no time. This download comes with the instructions and diagrams in an ad-free PDF file so you can start crocheting immediately. And once finished, Miles the Mallard will measure 6″ x 4″ – just the perfect size for any crochet enthusiast! elisascrochet
10. Free Crochet Leo the Duckling Pattern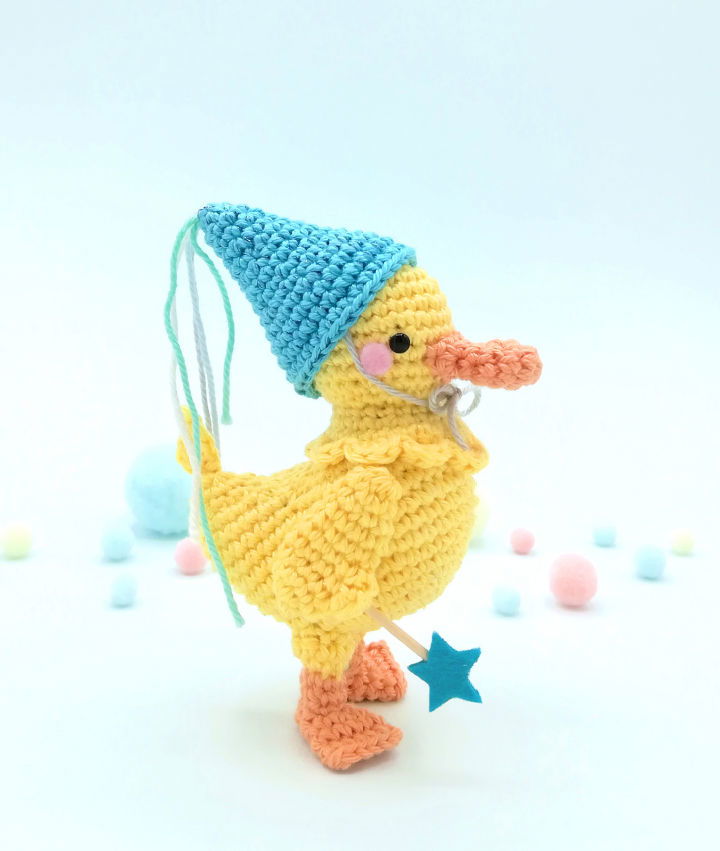 Make your crochet game strong with the free Leo duckling pattern! This easy and cute pattern is perfect for anyone who loves animals, especially ducks. Kids will adore it as a gift or even to decorate their room! With this free pattern, you can make your duckling without leaving home. Plus, once complete, you can use him as a toy or a decoration – the possibilities are endless. Get crafting today with our amazing free pattern – your kids won't be disappointed! ravelry
11. Easy Crochet Baby Duck Amigurumi Pattern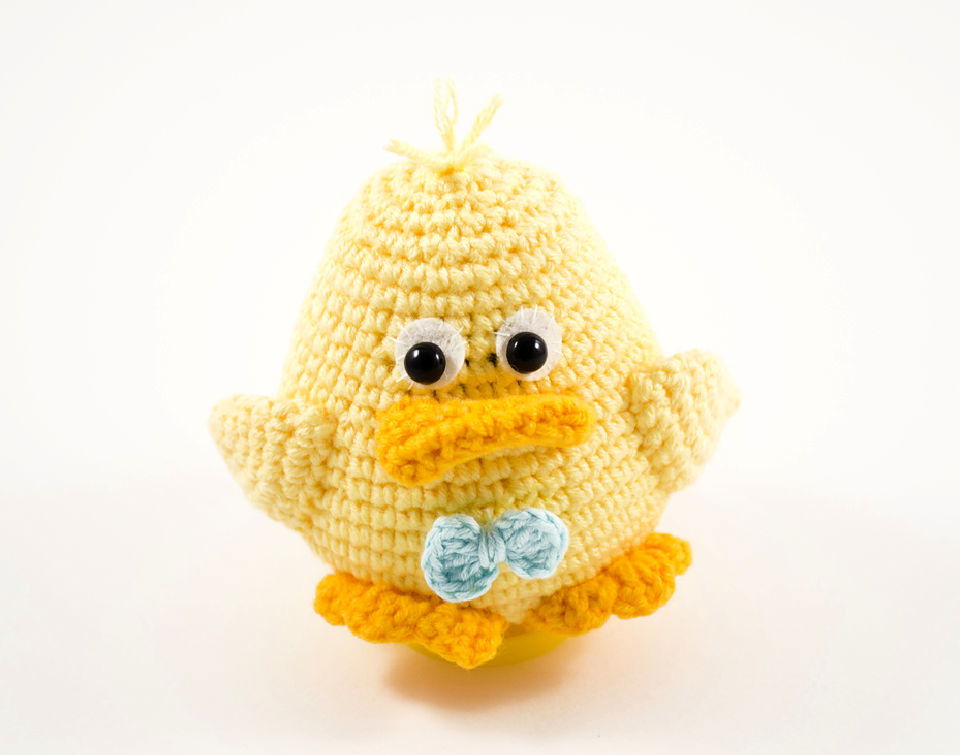 Spread your wings and expand your crochet skills with this free, easy baby duck amigurumi pattern! Perfect for any beginner, learn all the basic stitches to make a cute baby duck that you can use as a gift or as an adorable accessory on your bag. It's easy to follow step-by-step instructions, and with some colorful yarn, you'll be running around quacking in no time! The pattern includes all the necessary details for creating this charming amigurumi animal – so don't delay and get started today! knittingkitty
12. Adorable Crochet Pocket Duck Idea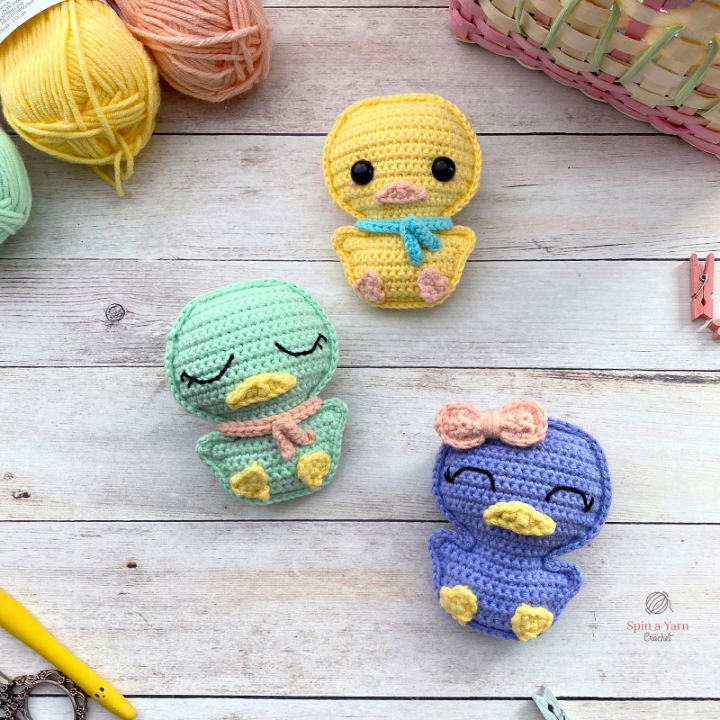 Be delighted by this unique, quick and easy crochet pocket duck! Perfect for the spring season or as an Easter gift, this adorable amigurumi has just five separate pieces (not including any accessories you may want to add) that are easy to whip up and are sure to bring a smile. With a finished measurement of approximately 10cm/4″ from top to bottom, its two-dimensional look is sure to stand out. Download the free crochet pattern today and enjoy your masterpiece in no time! spinayarncrochet
13. Small Crochet Lalafanfan Plush Duck Pattern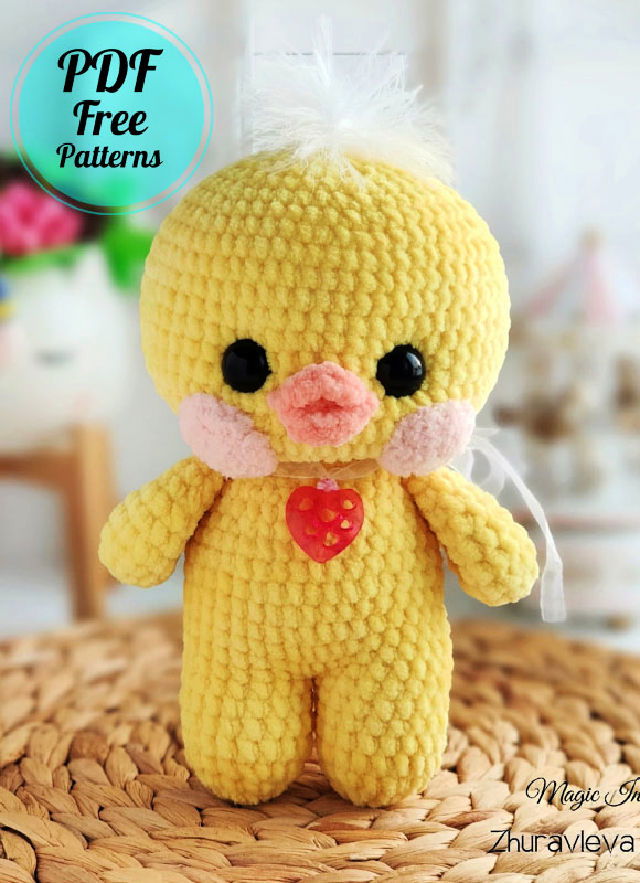 Looking for a unique and cute plush duck pattern? Look no further! Create your own beautiful, large and cuddly duck with this free PDF pattern! This small crochet plush duck pattern is specially designed for amigurumi lovers. The easy-to-make design requires minimal effort, and using plush yarn will give you a unique yet beautiful duck that can be cherished forever. Download the free pdf pattern now and start making your Lalafanfan amigurumi masterpiece! amigurumiday
14. Free Crochet Duck Toy Pattern to Print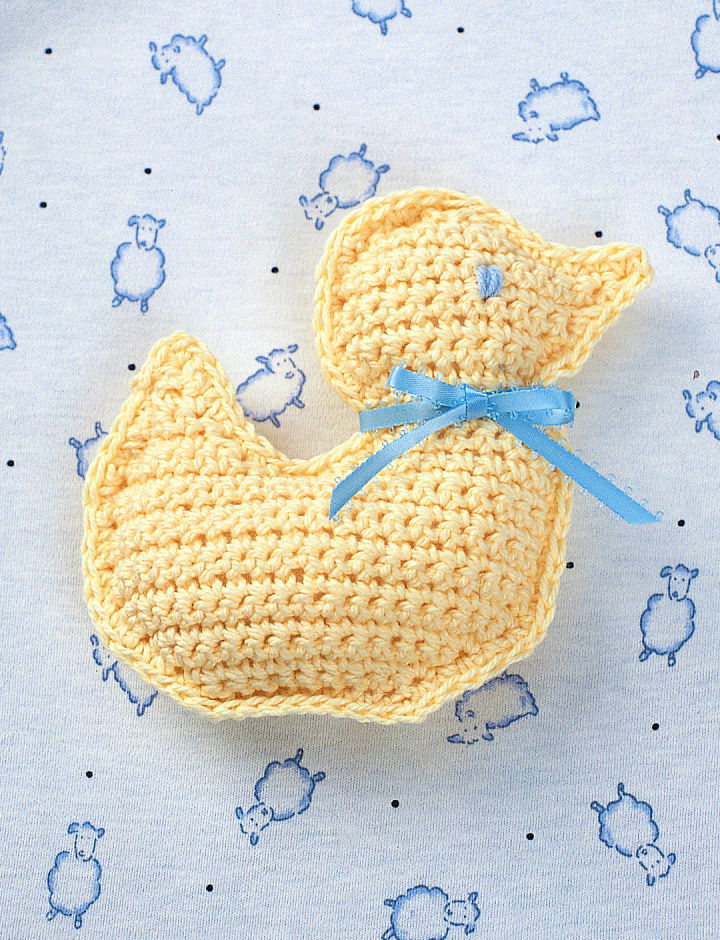 Create an adorable toy for your little one with this free easy baby toy crochet pattern! This delightful duck can also be stuffed with catnip for a fun toy for your furry friend. Using Bernat handicrafter cotton yarn, the finished product measures approximately 4″ x 4″ and has a soft vibe in a pale yellow color. Customize your kit by selecting the necessary accessories, like a blue thread for the eye and a 14″ long, ⅜″ wide ribbon. Perfect for beginners, this project is sure to inspire creativity and joy. yarnspirations
15. Gorgeous Crochet Duck Pattern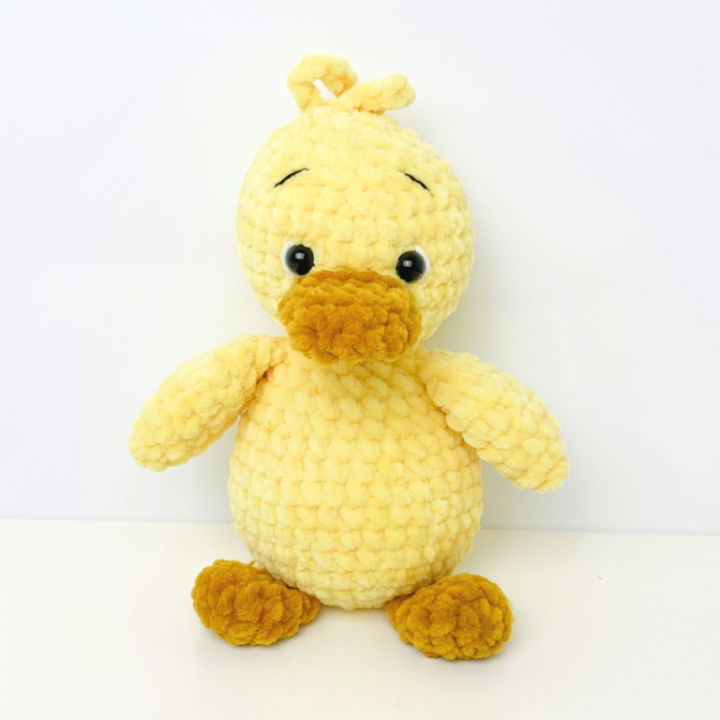 Be charmed by this gorgeous crochet duck pattern! This free crochet pattern is perfect for crafting a cute little duck that makes an easy, lovely animal. This delightful pattern creates an adorable toy with minimal effort and lots of love! Make something special with this great pattern today!
It is also a perfect gift for any occasion; this gorgeous crochet duck pattern is a must-have! With a free-to-download pattern and easy-to-follow steps, you'll love how your finished product turns out – super cute and lovely.
Make a statement with this adorable toy that will surely bring a smile to everyone's face. Get creative today with this free crochet pattern, and show off your amazing work in no time! roseandlily
16. Crochet Clovis the Duck Amigurumi – Free PDF Pattern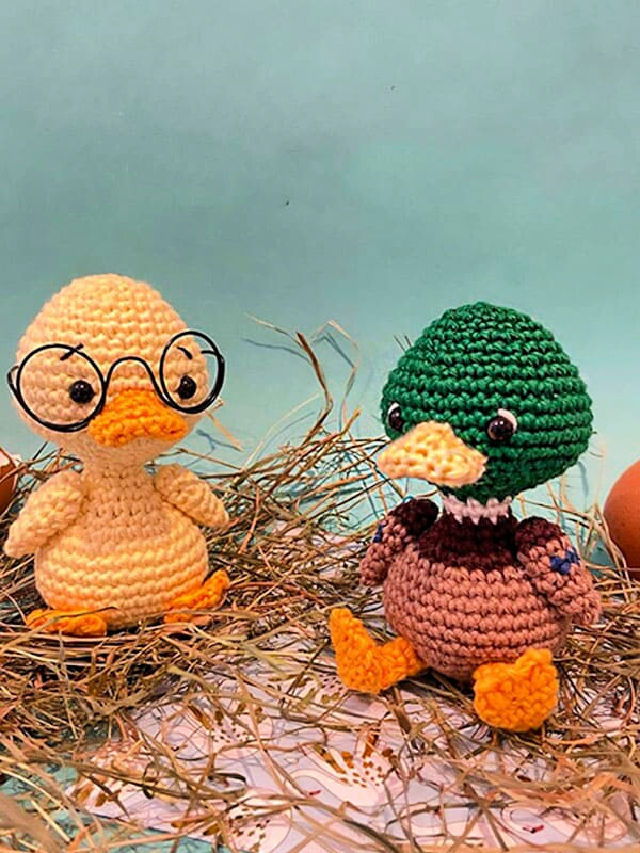 Creating a cozy home for your family just got easier with these adorable crochet duck patterns! Bring joy to your home with the crochet Clovis duck amigurumi pattern! This free PDF pattern features two cute siblings that can be made in different colors, making them perfect for Halloween and Christmas home decor. Follow this easy step-by-step guide and make these cheerful ducks with ease – no complex skills are required! Make one as a gift or give them out as party favors – little ones will love their cheery smiles! Get creative and customize your duck amigurumis today with this free pattern. lovelycraft
17. Unique Free Crochet Plush Duck Pattern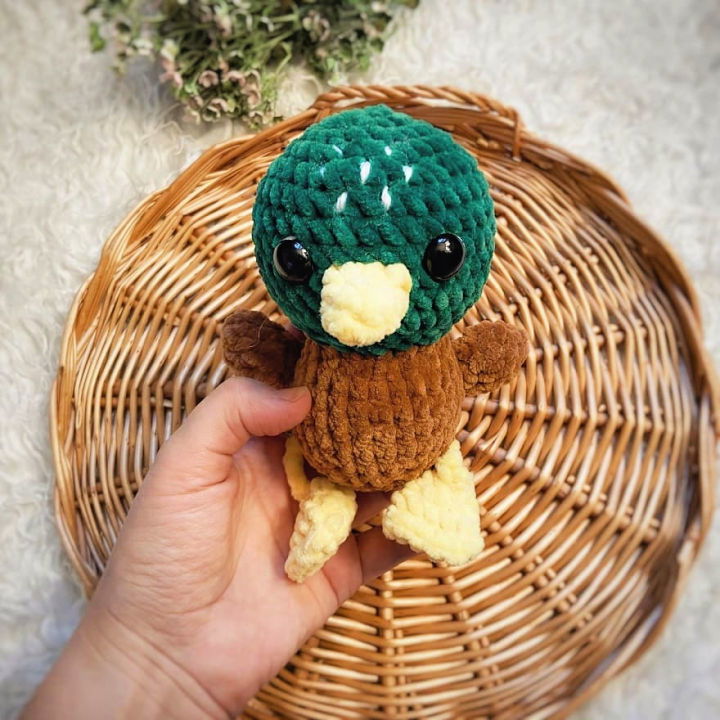 This free crochet plush duck pattern will help you create something uniquely adorable! It is perfect for those looking to create a lovely duck stuffed toy. This pattern is perfect for crocheting lovers of all ages.
You can make your beautiful plush duck with yarn, a 4mm hook, 12 mm safety eyes, a sewing needle and scissors, and fiberfill. The result will be an adorably crafted piece you can enjoy or give as a gift! Start crocheting today to add a special touch of love to any room or as the perfect handmade gift for someone special. amigurum
18. Colorful Crochet Duck Amigurumi – Free Pattern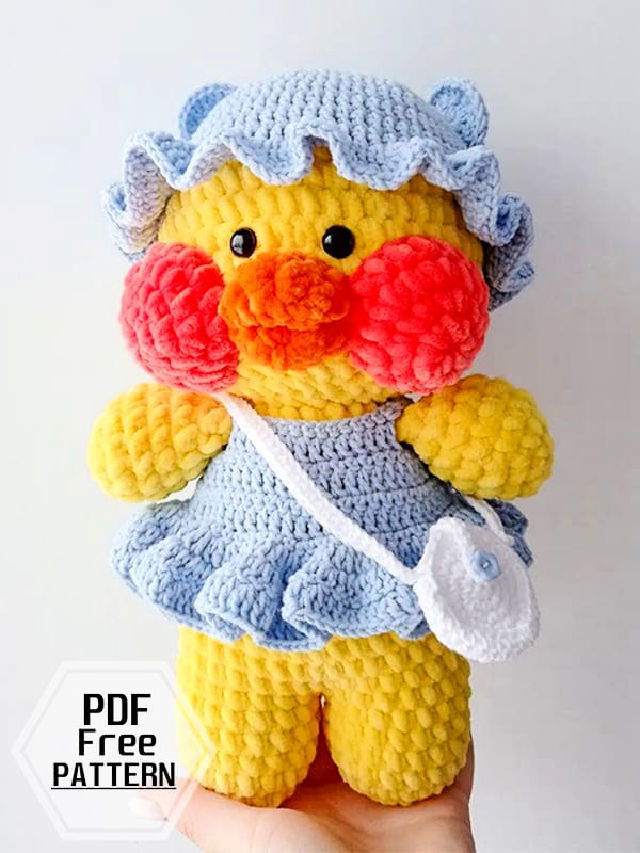 Explore a variety of delightful crochet patterns for making charming duck toys or dolls. Are you seeking a unique and delightful way to express your love of crocheting? Look no further than Lalafanfan's colorful crochet duck amigurumi! This PDF-free pattern is easy to crochet with step-by-step instructions, making it perfect for beginners or those more experienced in the art. The materials are easily found and can be made with any yarn that may already be at home.
Furthermore, this amigurumi allows for creative expression as colors and ribbons can be added to give it that extra special touch. So what are you waiting for? Show off your amazing skills by giving this fun project a try! lovelycraft
19. Crocheting a Baby Duck Amigurumi – Free Pattern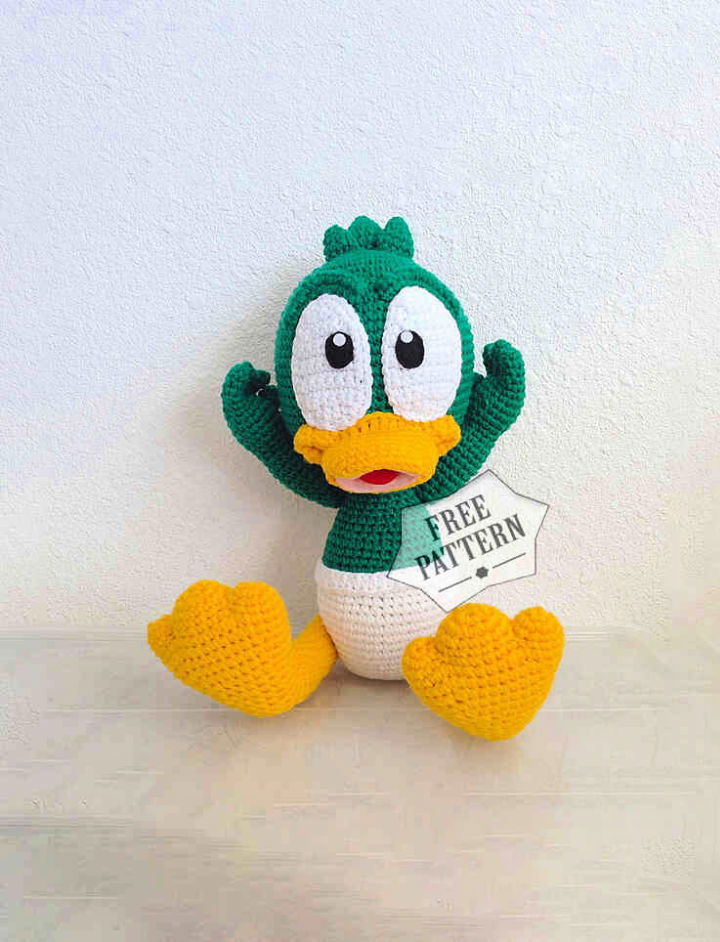 Bring smiles to your little one while crafting this adorable crochet duck amigurumi! With the free pattern and easy-to-follow instructions, you'll enjoy creating the perfect shape with increasing and decreasing points. Then fill up the inside of your toy for an even cuter look. As for decorations, let your imagination run wild – add eyes, wings or whatever else comes to mind! Start crocheting now and watch your baby's face light up when they receive this unique handmade gift. freeamigurumi
20. Cute Crochet Duck Amigurumi Pattern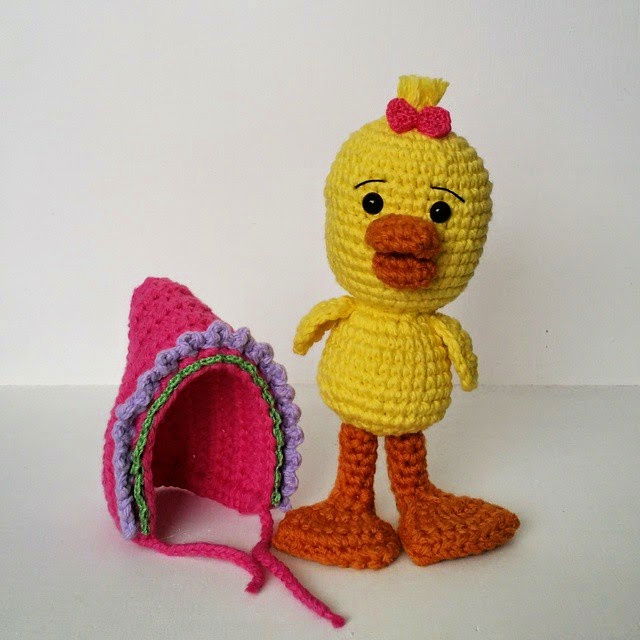 Looking for something fun, unique, and easy to make? Then this free crochet duck amigurumi pattern is perfect for you! A gorgeous design that will end up at 6.5 inches when finished will surely bring a smile to your face. Simple enough for beginner crocheters but still able to create an adorable piece of art from thread – this pattern guarantees you'll love the result! Get creative with colors or follow the instructions closely; everyone will love this cute pattern. amidorablecrochet
21. Simple Crochet Danny Duck Pattern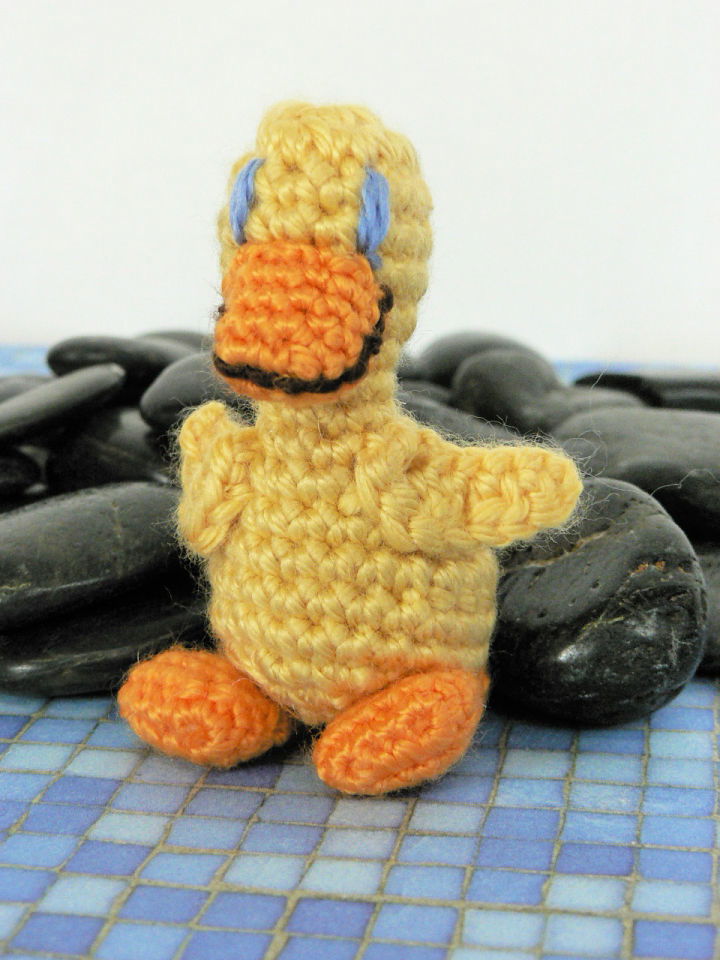 Make something simply superb with this free crochet pattern for a lovely and cute Danny duck! This playful duck measures approximately 3 ½″/9cm tall, and the stitches used are easy to master – chain, double crochet, half double crochet, single crochet and slip stitch. Create a beautiful piece of art that will bring life to any room or item it adorns! Why not make it a gift for someone special? Download the pattern today and get lost in the joy of crocheting something unique! naturallycaron
22. Free Violet the Duck Crochet Pattern for Beginners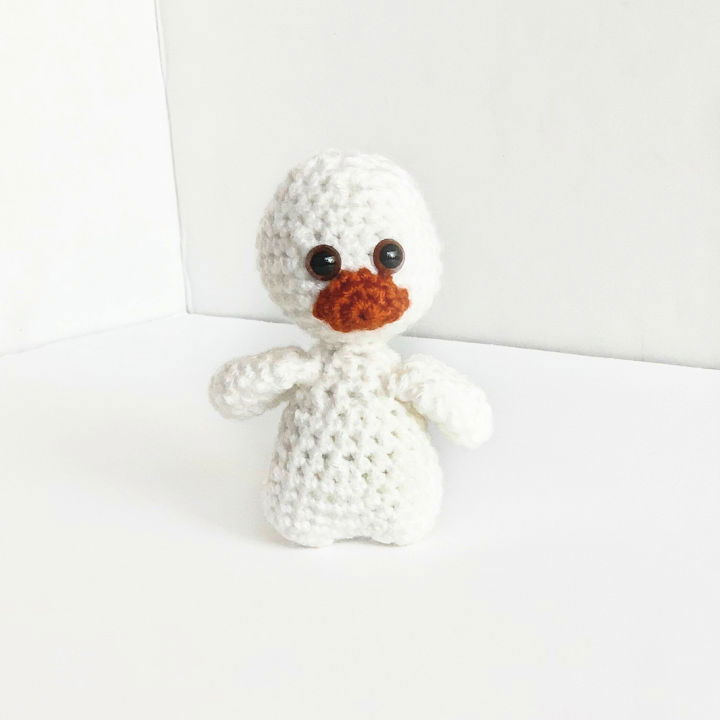 Welcome to the crocheting world with this free Violet the Duck crochet pattern! This is a great project for new crocheters! This adorable 4.5-inch tall farm animal will be loved by your little one and is so easy to make – with 3.5 inches width and 2.5 inches back to front, it will come together in no time! Plus, you can customize the look with colors like brown or black or even create a mallard pattern if you want something special. Download this free crochet duck pattern now and start crafting today! boymomcrochet
23. How To Crochet a Duck Amigurumi
Experience the joy of crafting with this fun and free crochet duck amigurumi pattern! With bright, warm colors and a cuddly design, you'll have the perfect companion for your home or a gift. This cheerful little duckling still grows its wings, bringing extra playfulness to your life. This crochet pattern also includes an eggshell design to craft a hatchling in an egg. This cute duck is approximately 3.5in/9cm tall. Make something special today with this delightful duck amigurumi pattern – grab your hooks, and let's get started! amiamour
24. Beautiful Crochet Amigurumi Duck Pattern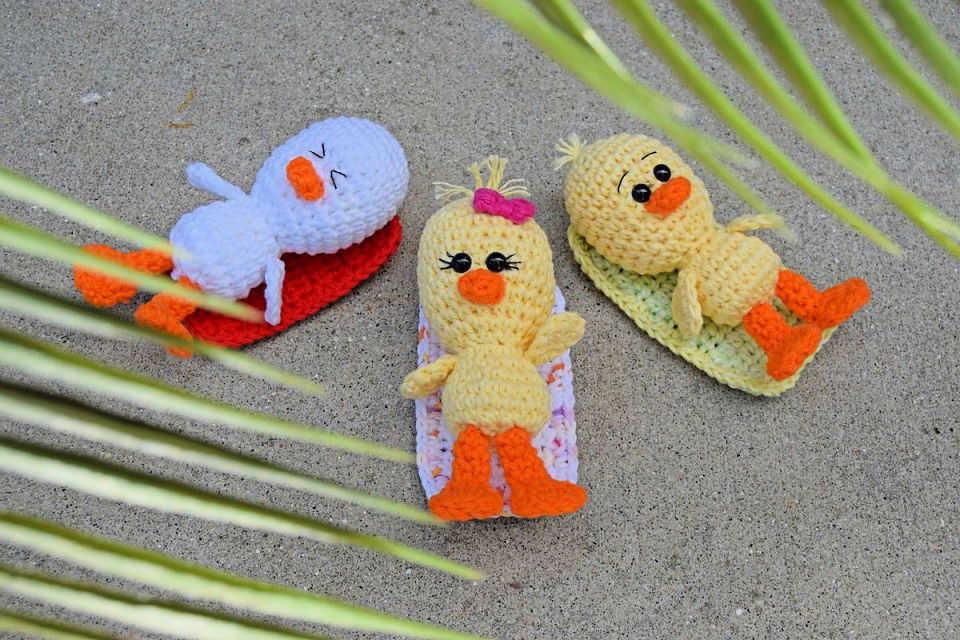 Create an adorable, unique duck for your next project by using one of the fun crochet duck patterns! Say goodbye to boring summer days! This beautiful and free crochet amigurumi duck pattern will keep you (and any lucky friends) entertained with a delightful "super fun summer duckie playset." The pattern includes instructions for the duck, innertube, beach towel, pail, and pool – each finished size so cutely detailed: Duck – 5″ tall; Towel – 4.5 x 2.5 inches; Pool – 5″ across; Innertubes- 2.25″ across & Pails- 1.5″ tall-will bring lots of joy to all who see it! Get your hooks ready to dive into this exciting and creative project; there's no better way to spend a hot summer day than with this delightful craft! furlscrochet
25. How to Crochet Mallard Duck – Free Pattern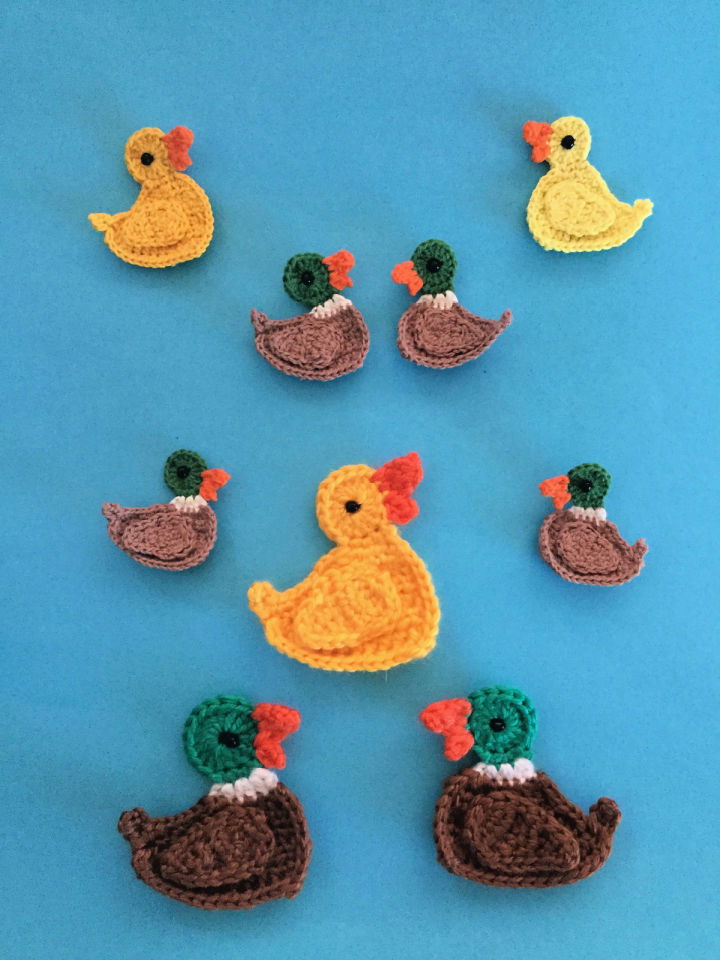 Crochet duck patterns are the perfect way to make a beloved, feathery friend to show off your new crafting skills! Love to crochet? Looking for a fun beginner project? This free pattern with a video tutorial will teach you how to make an adorable mallard duck that's easy, cute and perfect for any level! The pattern is completely free, so this is the ideal project, even if you're starting with crocheting. Plus, this step-by-step video tutorial will guide you through each step. So grab your crochet hook and wool and craft this delightful mallard duck – it's sure to be a hit! kerriscrochet
26. New Crochet Rubber Duckie Scrubby Pattern
Make bath time fun with this easy and adorable DIY crochet duck washcloth. This textured pattern uses Red Heart scrubby yarn to clean up and dry quickly. Customize your duck in various fun shades and make a team of washcloths! The kit includes everything you need to start, and the pattern is perfect for beginners. Follow the easy instructions and crochet a delightful duck to add some fun and creativity to your home décor. yarnspirations
27. Multicolor Crochet Daisy Duck Hat – Free Pattern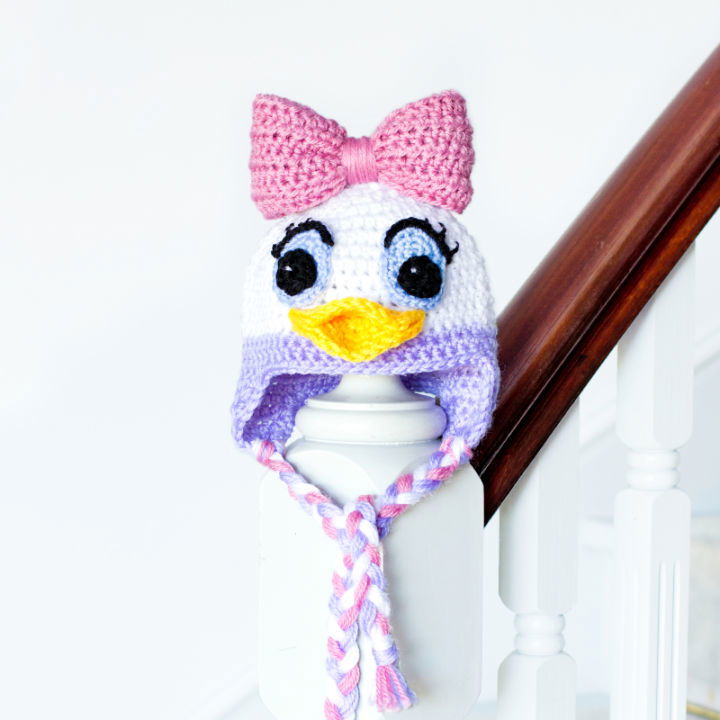 This amazingly cute multicolor crochet daisy duck hat is perfect for kids. With its head circumference of 16 inches (40cm) and height of 6.5 inches (16.5cm), this beautiful creation will make your little one smile! The free pattern is easy to follow, making it the perfect project for beginners and experienced crocheters. Create something special for your child today with this colorful and fun design they'll love! hopefulhoney
28. Modern Crochet Rubber Duck Pattern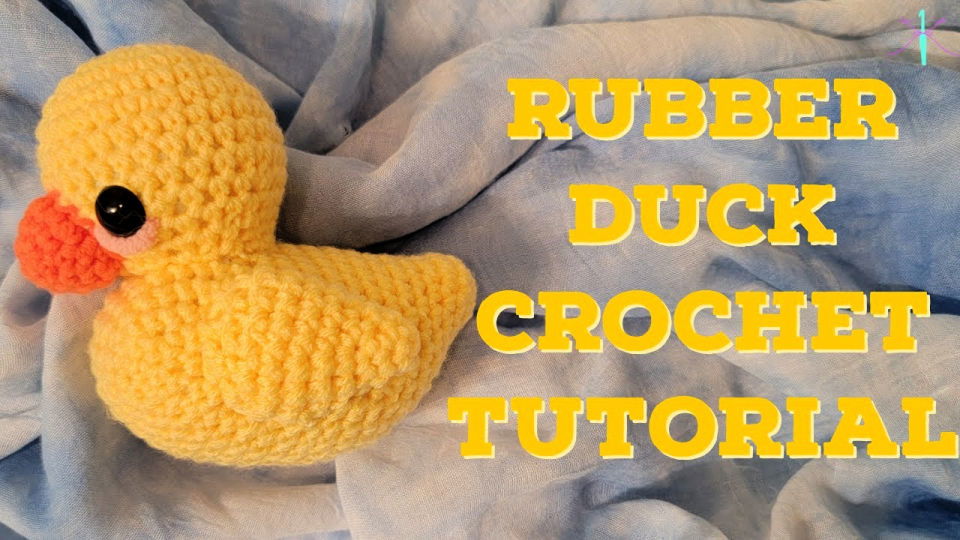 Welcome to the world of modern crochet with this adorable rubber duck pattern! It is a 4.5-inch tall creation that will make you smile whenever you look at it. Despite its cuteness, this easy-level pattern requires some skill and experience in single crocheting, increasing, decreasing, slip stitching, making a magic circle and working off a chain. So if you have mastered these skills, what are you waiting for? Get crafting your very own cute rubber ducky today!
29. Crochet Amigurumi Duck Design – Free Pattern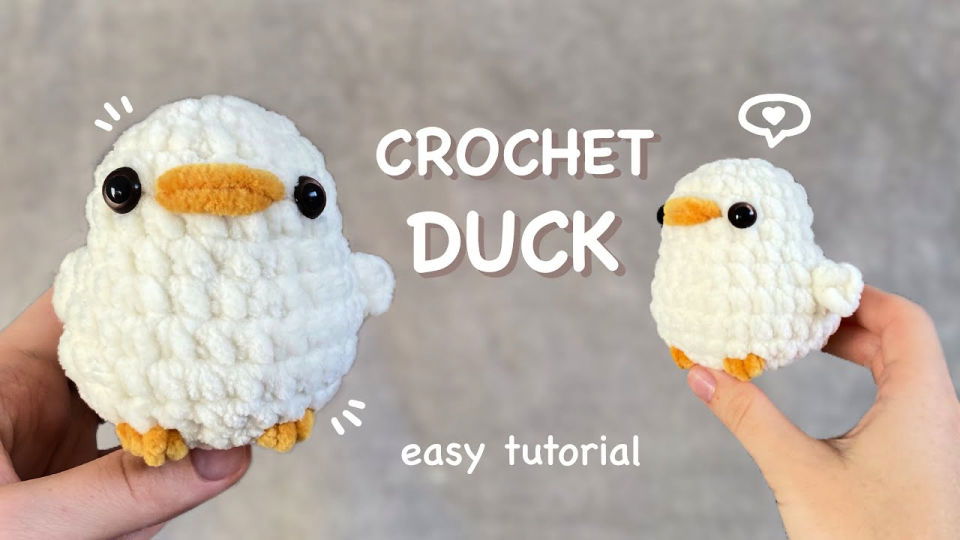 These crochet duck patterns are a fun and creative way to make adorable little friends for the whole family! Lovely and unique, this crochet amigurumi duck is perfect for adding a touch of character to your home! This free pattern is ideal for beginners who want to learn how to crochet – with easy steps included. Enjoy crocheting from plush yarns as you make this cute little duck that will bring joy wherever it goes! Whether as a gift or simply decorative, the creation will be sure to warm hearts and create lasting memories.
30. Easy Crochet Duck Applique Tutorial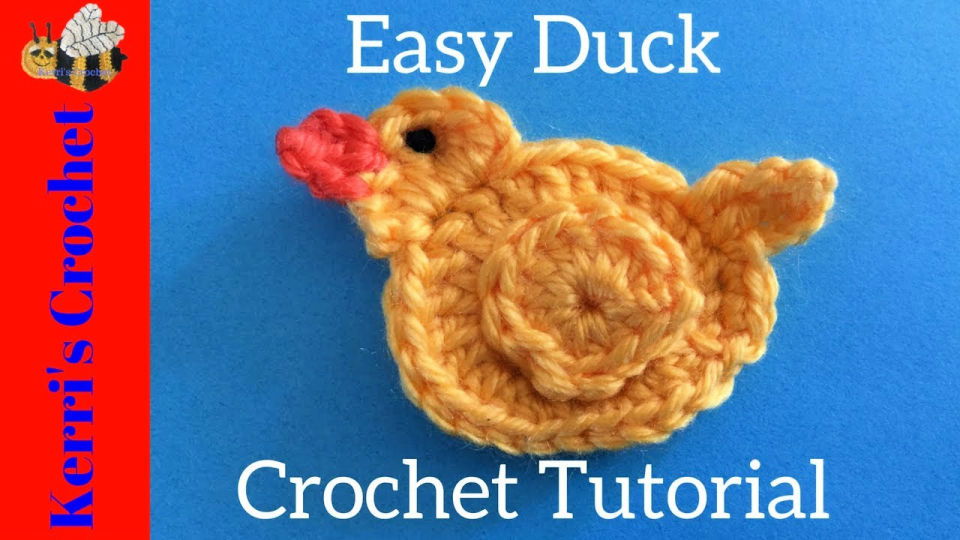 Are you a beginner in crochet projects? This beautiful duck applique with an easy pattern will take your crafting skills to the next level! This tutorial will guide you on how to make an adorable duck from inexpensive yarn. With simple stitches and clear instructions, even beginners can create something special that would look great on any garment or wall hanging. This fun and easy crochet duck applique pattern add character to your creations!
Related Free Crochet Amigurumi Patterns:
Bring your favorite animal friends to life with our free crochet amigurumi patterns! This collection of fun and easy-to-follow designs is perfect for experienced crocheters and beginners alike.
Easy Crochet Amigurumi Patterns:
Conclusion:
In conclusion, if you're a fan of crocheting and looking to add some adorable and fun creatures to your collection, consider making a crocheted duck! With these 25 free crochet duck patterns available, from the classic mallard to cute and quirky amigurumi designs, there's a free crochet duck pattern suitable for crocheters of all levels. With just a few basic crochet techniques, you can create your very own crocheted duckling or add to your collection of crocheted animals. So why not try making a crocheted duck today?