Crochet enthusiasts and animal lovers alike will adore the selection of 25 free sloth crochet patterns! From cute amigurumi sloths to hanging sloths and finger sloth designs, there is a crochet sloth pattern that is perfect for all levels of crocheters. These sloth crochet patterns are easy to follow, with step-by-step instructions and detailed images. You can also find a range of materials and supplies needed for each sloth pattern. These adorable sloth crochet patterns are perfect for anyone looking to add some cuteness to their collection or for a unique gift idea.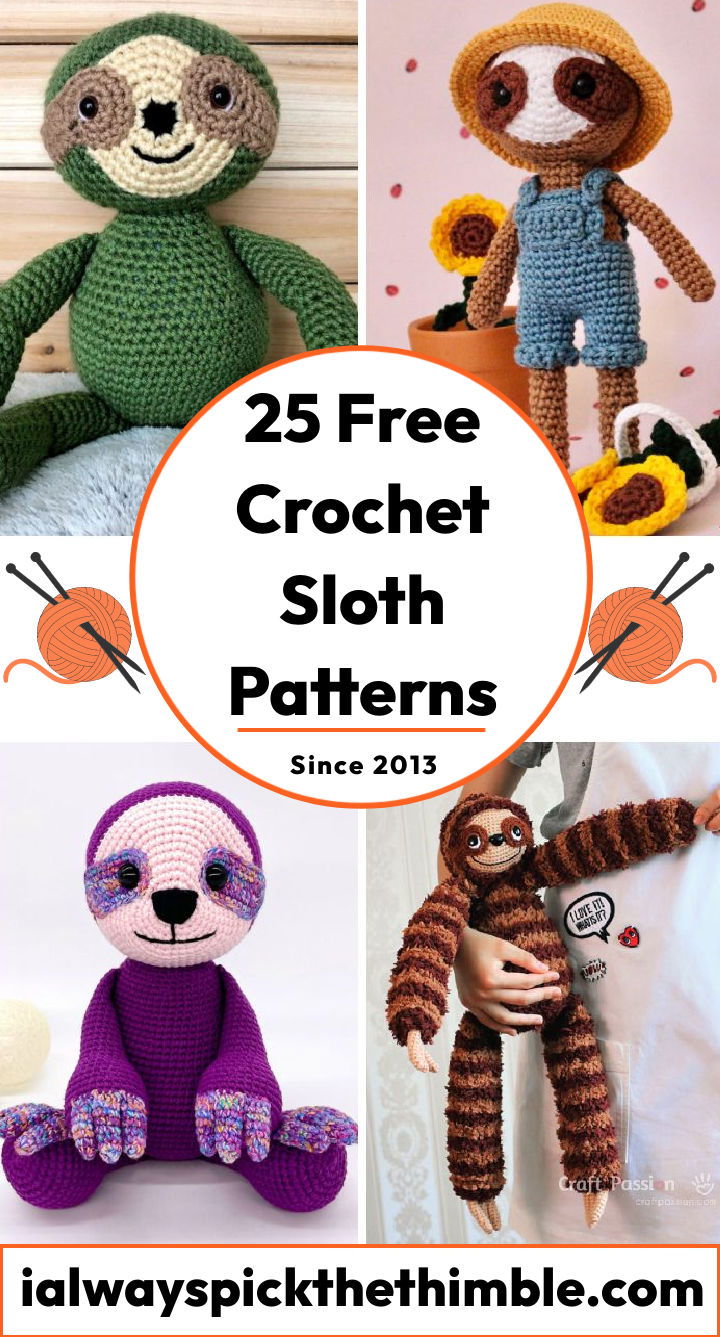 Whether you are a beginner or an advanced crocheter, there is a free crochet sloth amigurumi pattern that suits your skill level. The variety of patterns available ensures you can create a cute sloth toy that meets your style and preferences. From felt sloth pattern to crochet sloth patterns, these free sloth crochet patterns will surely be a hit for children and adults. So, grab your crochet hook and start making your own crocheted sloth stuffed animal today with our free sloth crochet pattern collection!
1. Modern Crochet Charlotte the Sloth Pattern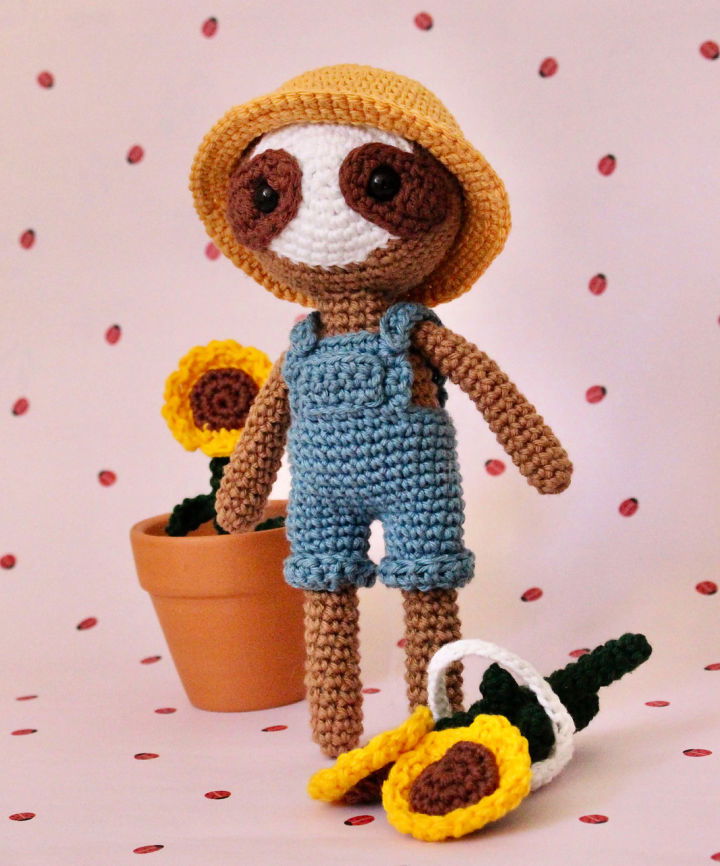 Create a modern crochet charlotte the sloth with this fun and easy pattern! With just a 3.00mm crochet hook,10mm safety eyes, polyester fiberfill and yarn in multiple colors, you can bring charlotte to life! This sloth will surely be a great addition to any home or an ideal gift for family and friends. Get creative and show off your skills today with this wonderful crochet project – it's sure to put a smile on everyone's face! 53stitches
2. Crocheted Molasses the Sloth – Free Pattern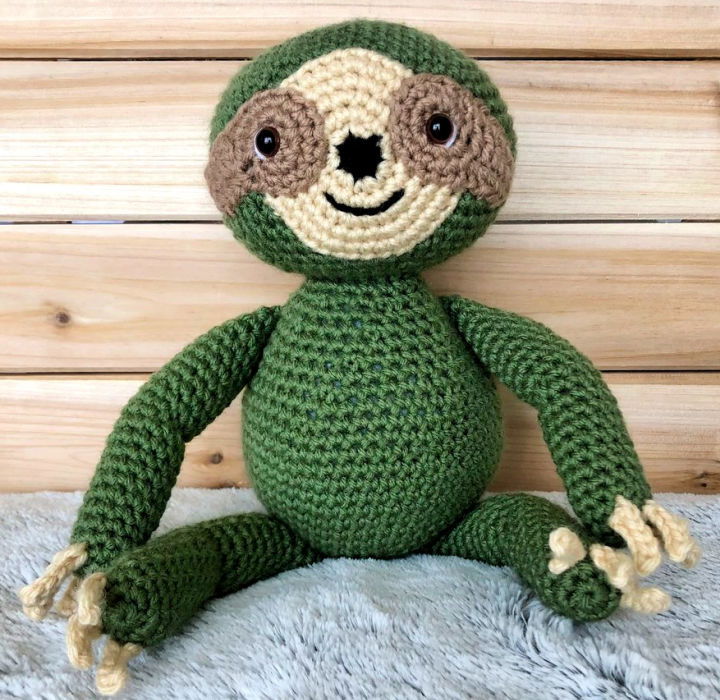 This free crochet pattern is perfect for making a special, one-of-a-kind gift. Anyone can create the adorable molasses sloth with an easy skill level and medium-weight 4 yarn. You only need a 4.0 mm hook size, 10mm safety eyes and poly-fil stuffing to complete this project. The result will be a cherished keepsake that makes the perfect addition to any home or nursery décor! happypyrcrafting
3. Crochet Ragdoll Sloth – Step by Step Instructions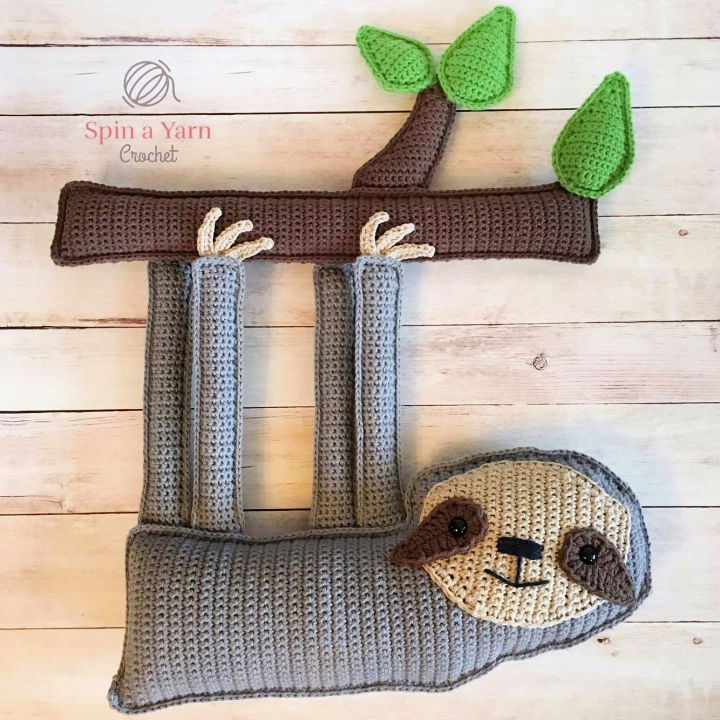 Explore our collection of charming crochet sloth patterns to help you create your own slow-moving and utterly adorable stuffed animals or home decor. Wear your yarn, and stitch up a new friend – this ragdoll sloth crochet pattern is the perfect way to start! With only 3.5mm and 4.5mm hooks, worsted weight yarn, 12mm safety eyes and stuffing, you can easily make this adorable addition to any nursery or bedroom as a wall hanging! Whether you're starting crocheting or want a quick project to complete in an afternoon, this free pattern has everything you need to create a cuddly little sloth that will be cherished for years. spinayarncrochet
4. Free Crochet Sally the Sloth Pattern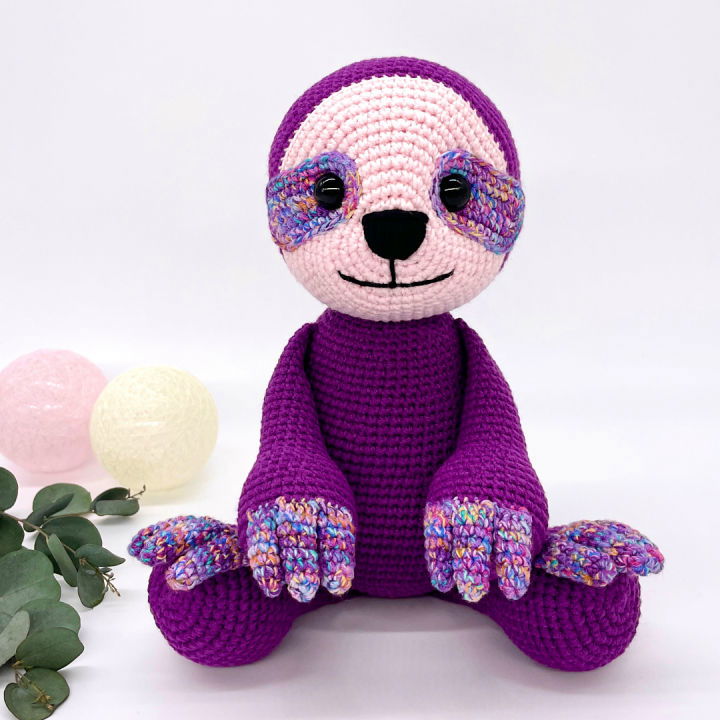 Unlock your inner craftiness with sally the sloth- the perfect project to take on for intermediate crocheters! With 4-ply yarn and a 2.5mm hook, you can create this delightfully cute sloth that measures 30cm/12 inches from head to claws. Finish it off with polyester fiberfill stuffing, and you've got an adorable new companion! Try out this pattern today and bring sally to life! cuddlystitches
5. Cute Crochet Sloth Applique Pattern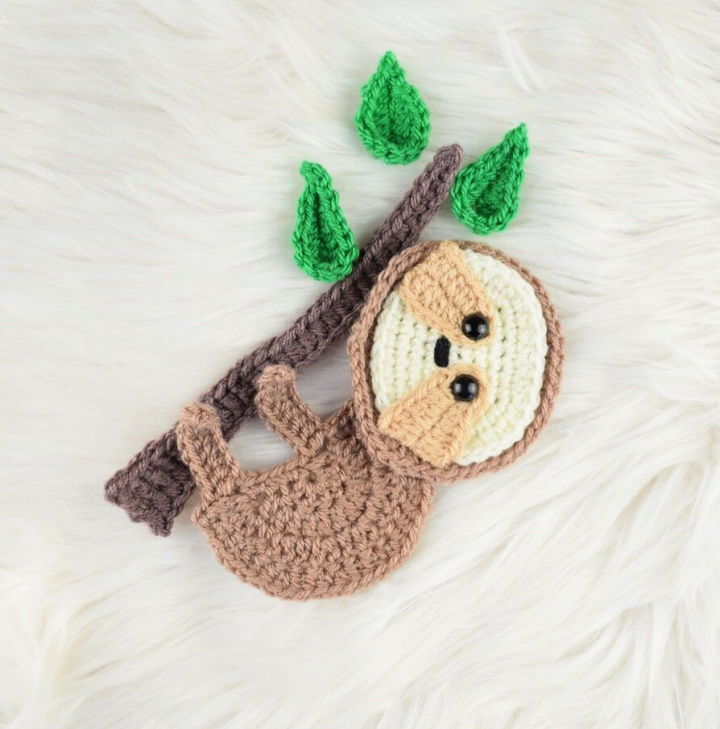 Those sloth-inspired stitches are sure to bring a smile to anyone's face! With its intricate design, this easy-to-follow pattern will help you create a beautiful piece in no time! Recommended materials include category 3 weight acrylic dk yarn, a 3.5mm crochet hook and a darning needle. So put on your crocheting skills; make the most of this pattern and add an adorable touch to your projects! passionatecraft
6. Crochet Sloth Amigurumi Pattern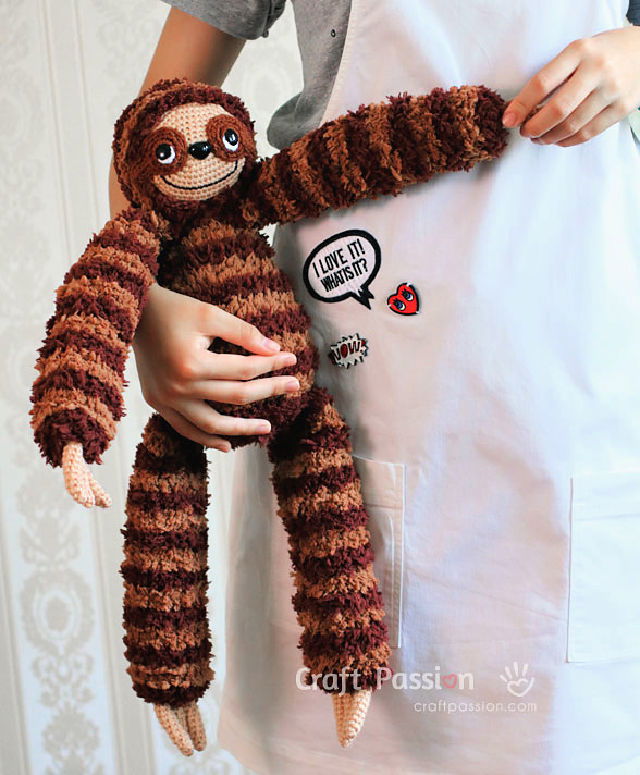 Make a cuddly and fuzzy amigurumi friend with this crochet sloth pattern! This fun-to-touch baby sloth is 21″ tall when complete—ideal for huggable playtime. Even if you're an intermediate or advanced crocheter, you can make your stuffed animal with this pattern, which uses acrylic and fuzzy yarns, 12mm black flat safety eyes, 18mm black safety nose, etc. polyester fiberfill and a 3mm hook. Let the crocheting begin! craftpassion
7. New Crochet PJ the Sloth Pattern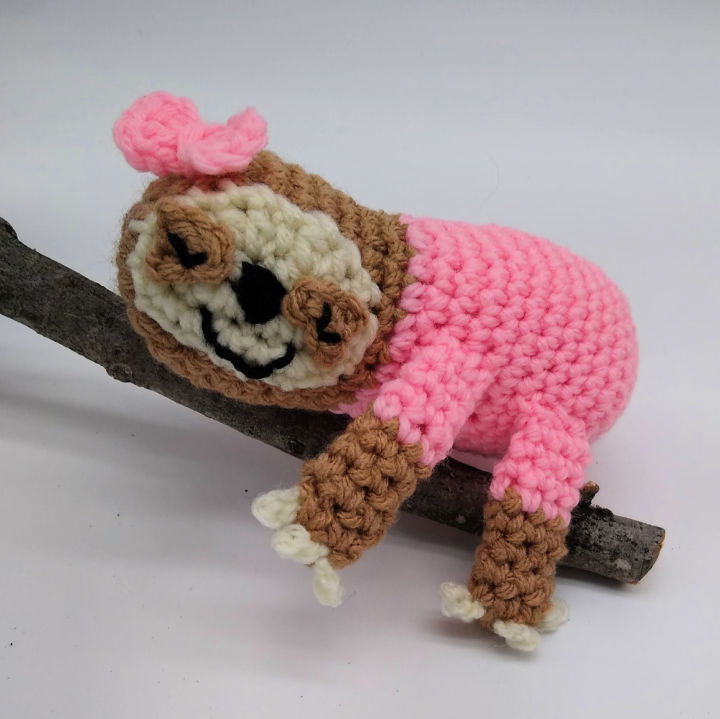 Crochet your pj the sloth with this free crochet pattern! With worsted weight yarn and an f 3.75 mm hook, you can quickly create a cuddly 5.5″ long, 4″ tall plushie! The pattern includes detailed instructions to make it easy for beginners and experienced crocheters alike. Make one for yourself or give it as a unique gift – this sloth will surely bring smiles all around! freecellpenguin
8. Easiest Sleepy Sloth to Crochet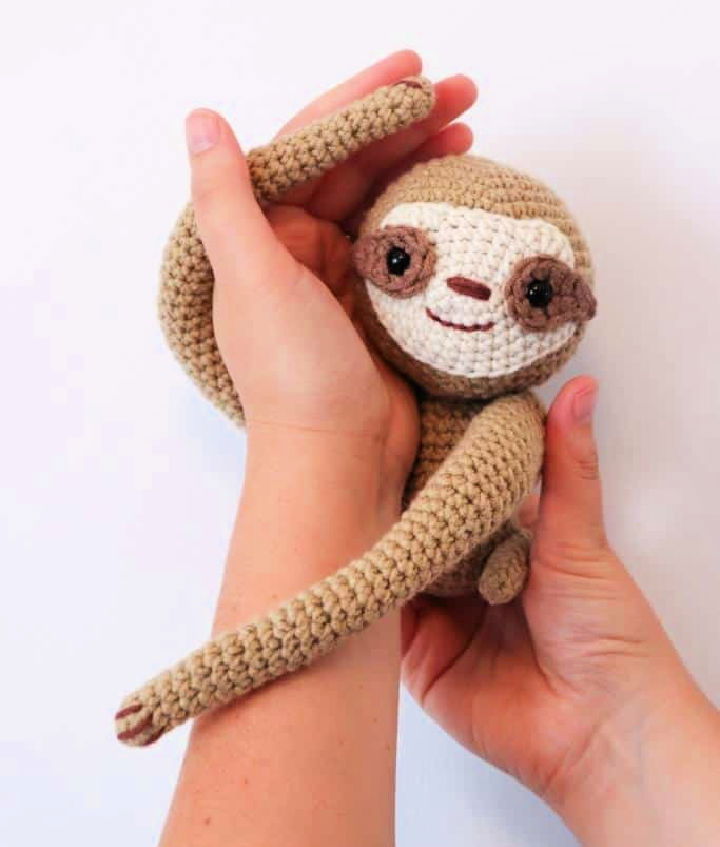 Snuggle up to a handmade sloth, the perfect companion for your cozy home. This cute little guy looks great hanging from a curtain or snuggled up in bed. You can quickly create this adorable sloth with easy-to-find materials and some basic crochet skills. Whether for yourself or someone special, this sweet sleep buddy will surely bring comfort and joy. Get creative with color choices and stitch patterns – the possibilities are endless! thoresbycottage
9. Bonds the Scarfie Sloth Crochet Pattern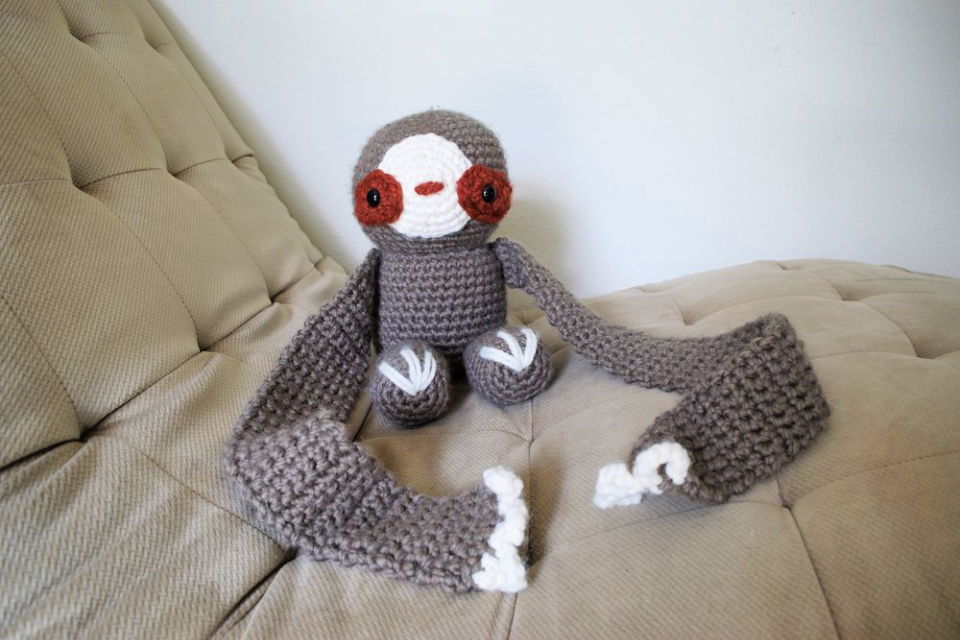 Unravel the possibilities of fuzzy and fun with this crochet sloth pattern! All you need is a 9mm crochet hook, some polyester fiber fill, yarn in colors of your choice, and two 18mm safety eyes to complete this adorable sloth. This pattern includes detailed instructions on creating your very own bonds with the scarfie sloth that will be one of a kind! Get creative with color combinations and make something unique that you can keep forever or give as a special gift. Don't wait – start crocheting your scarfie sloth today! knotbadami
10. How to Crochet Sloth Amigurumi – Free Pattern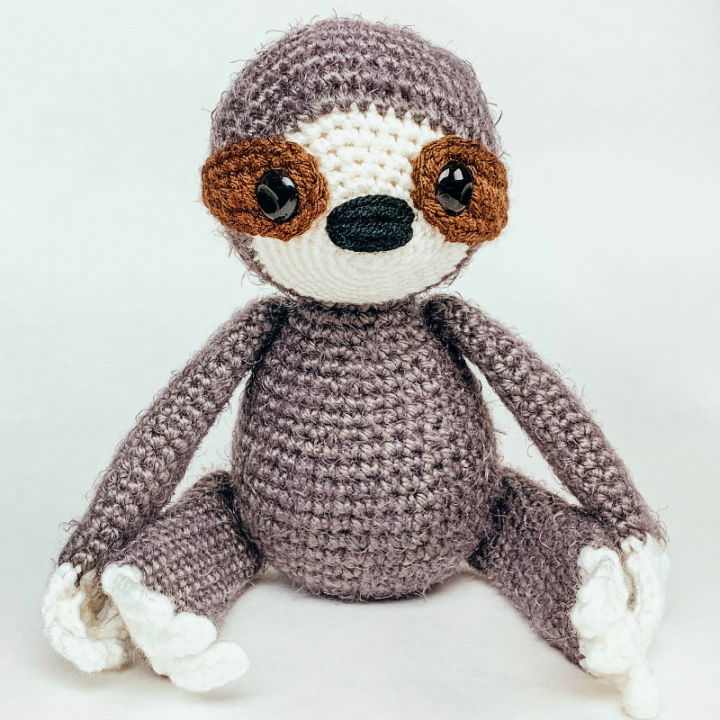 Bring a smile to the face of your beloved with this one-of-a-kind crocheted sloth amigurumi! This 10-inch tall handmade crochet sloth will be an instant hit among everyone who loves these playful and slow-moving creatures. Step up your gifting game today by bringing this cute, chill little guy to life! thefriendlyredfox
11. Adorable Crochet Sloth With Felt Face Idea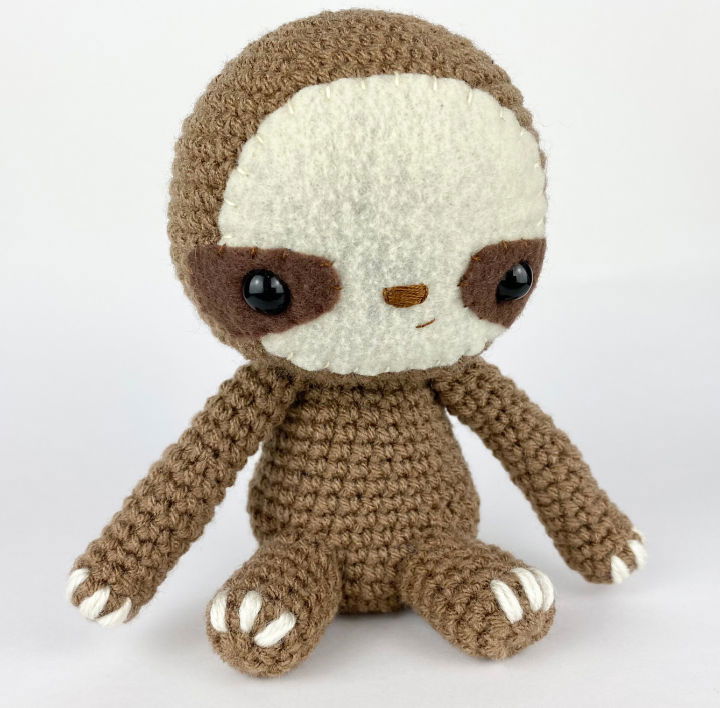 Let your inner artist out and bring this sloth to life! This cute and cuddly toy is perfect for all ages. All you need to get started is an f 3.75mm or e 3.5mm crochet hook, red heart super saver yarn, stuffing, dark brown and cream colored felt, and 12mm safety eyes. These easy-to-follow instructions make creating your own crocheted sloth simple – even beginner crafters can do it! Snuggle up with the softest friend and enjoy their furry embrace's cozy warmth! lifewithbubbins
12. Easy Crochet Sloth Amigurumi Pattern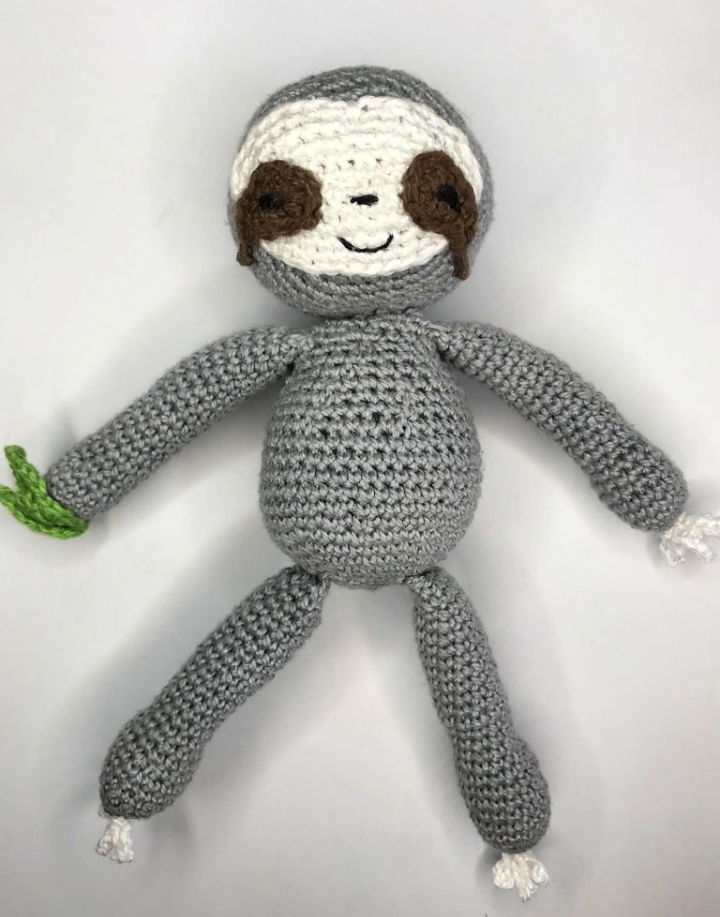 Unleash your inner craftsperson and embrace the slow life with this crochet sloth pattern! With only grey and white yarn, small amounts of brown and green yarn, a 2mm crochet hook, black thread and stuffing you'll make something unique for either a stuffed animal or home decor item. This pattern is straightforward to follow with adjustable sizes, so create the perfect sloth quickly! instructables
13. How Do You Crochet Sloth Amigurumi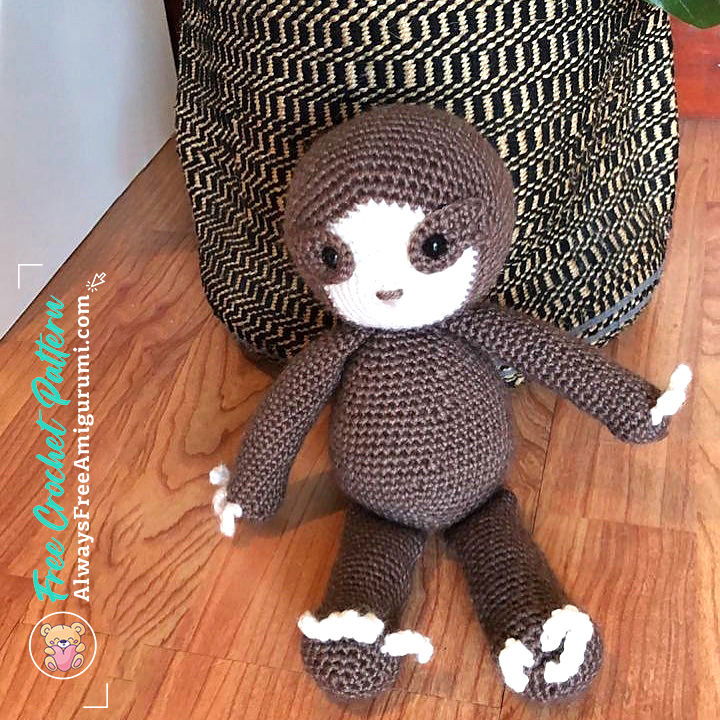 Learn how to craft an adorable sloth amigurumi with just a few supplies! All you need is a 3.75mm crochet hook, yarn in various colors, polyfill stuffing and 15m and 20mm safety eyes/nose. Follow the step-by-step tutorial to create your cuddly companion – perfect for snuggling up on the sofa or giving as a gift! With easy instructions and helpful pictures, you'll be crocheting this fun amigurumi in no time! alwaysfreeamigur
14. Betsy and Bruno Crochet Sloth Pattern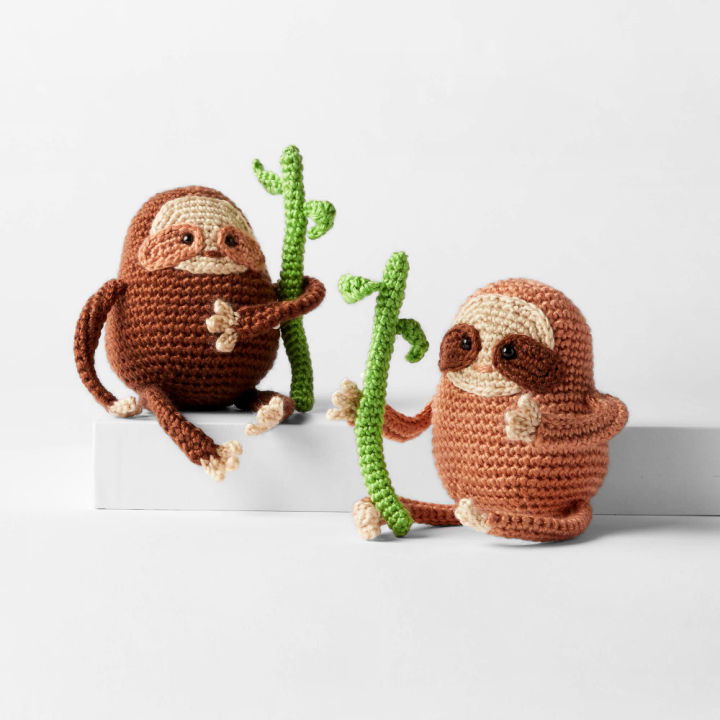 Find joy in creating your own lovable crochet sloth amigurumi with our free patterns that offer step-by-step instructions and plenty of inspiration to bring these lazy creatures to life.
Welcome to betsy and bruno's crochet sloth pattern! Get creative with red heart yarn, perfect for this cute project. This pattern requires 2.25mm and 3.5mm crochet hooks or the size needed to obtain gauge, 6mm safety eyes, and fiberfill stuffing for a finishing touch. With easy-to-follow instructions that bring your sloth to life in no time, get ready for some seriously adorable crocheting – start crafting today! yarnspirations
15. Crochet Sigmund the Sloth – Free PDF Pattern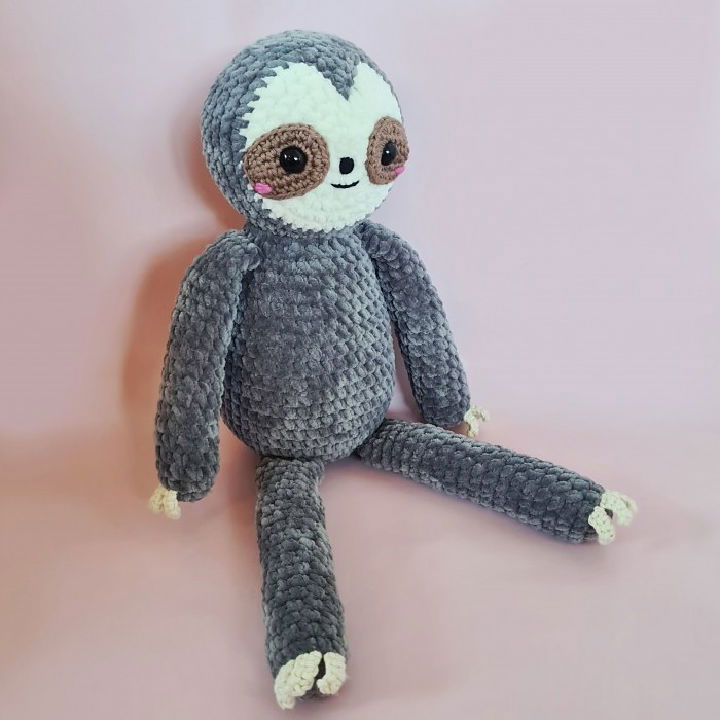 Cuddle up with your very own sigmund the sloth and make life a bit cozier! This sweet sloth is crocheted with baby snuggle solid yarn, which is so soft and available in various beautiful colors. Make him in whatever color you think would suit him best – he measures around 45 cm tall, so he won't be overlooked! Download this fun crochet pattern today and start bringing sigmund to life. Enjoy hours of creative crafting as you create this cheerful little sloth to add fun character to any home or office space. hobbii
16. Crochet Chill Finger Sloth Pattern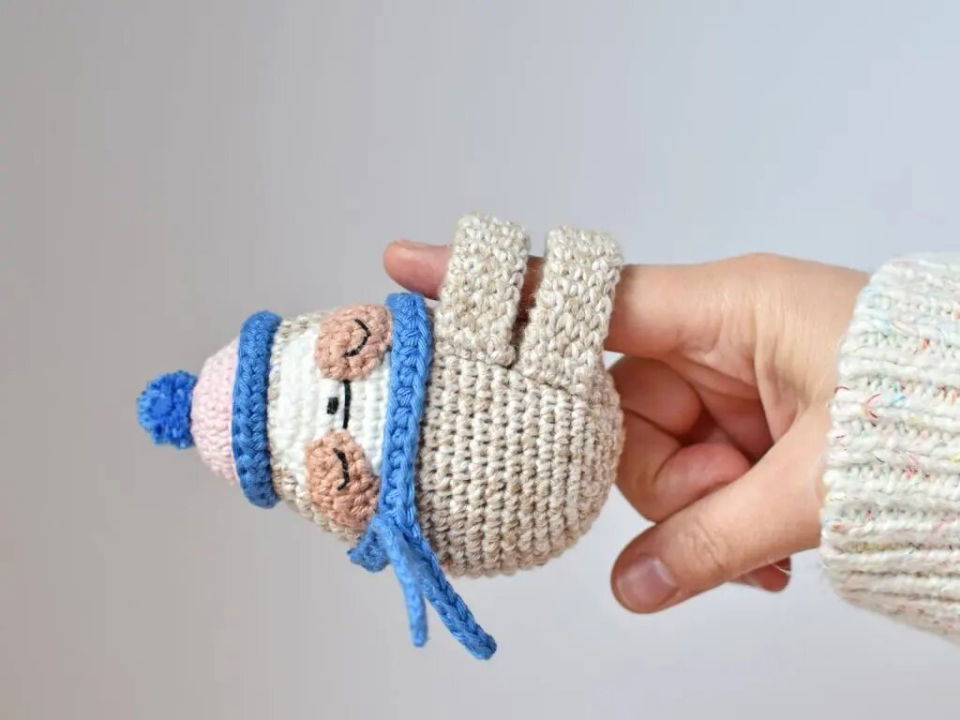 Put a smile on your face and get cozy this holiday season with this adorable crochet sloth pattern! This charming ornament is made using lightweight yarn in 5 colors, a 2.25 mm hook, toy stuffing and embroidery floss in black. This little sloth will bring joy to the entire family, perfect for hanging from the Christmas tree or as an eye-catching decoration for any room of your home. Get creative and make your unique version of this cute and chill crochet sloth pattern today! tinycurl
17. Unique Free Crochet Puffy Stuffy Sloth Pattern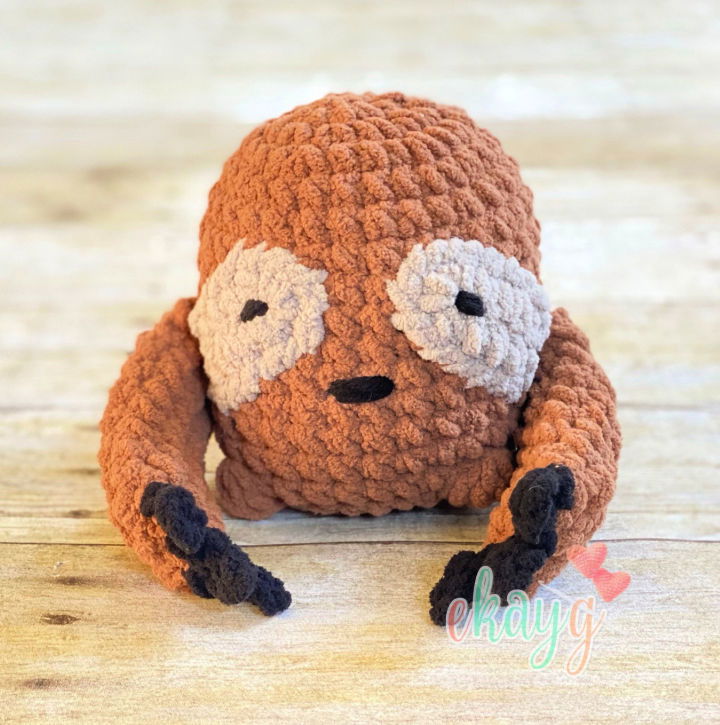 Hand-crochet your own adorable puffy stuffy sloth with bernat blanket and bernat blanket sparkle yarns in colors of your choice! With a small amount of worsted weight yarn in black for the eyes and nose, you'll need a 6.5mm crochet hook and some polyester fiberfill to bring this cute little snuggle buddy to life. Whether it's as a gift or just because – make sure to put smiles on faces everywhere with this fun project today! ekayg
18. Crochet Spike the Sloth Design – Free Pattern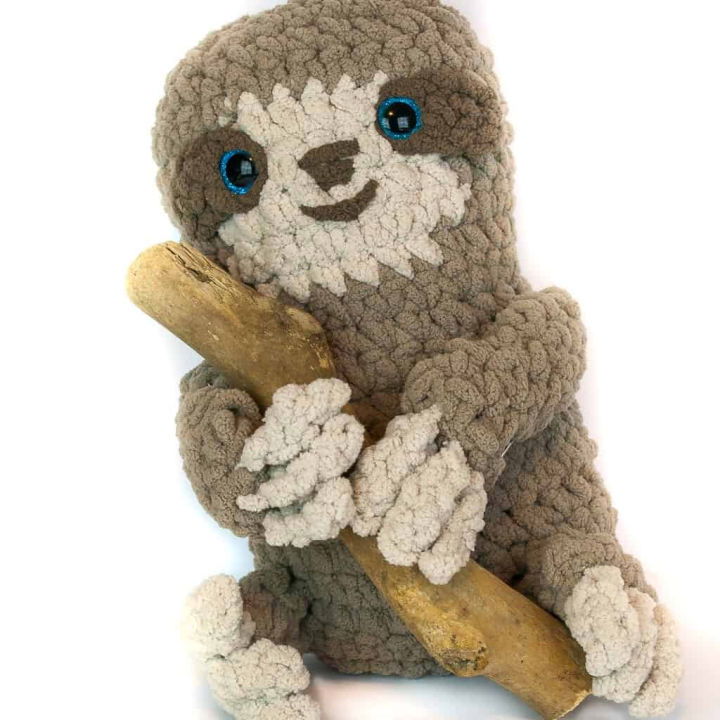 This free spike crochet sloth pattern creates the perfect cuddle buddy for your little one! This plush sloth is soft, adorable and perfectly sized for young children. With just one skein of bernat blanket stripes yarn, an 8mm crochet hook, a 6mm crochet hook, 1 pair of 16 mm safety eyes and polyfill, you can easily complete this project in no time. Perfect as a thoughtful handmade gift or new addition to any child's toy collection, the spike will surely bring joy and warmth to anyone who holds him close! windingroadcrochet
19. Pretty Crochet Sloth Hat Pattern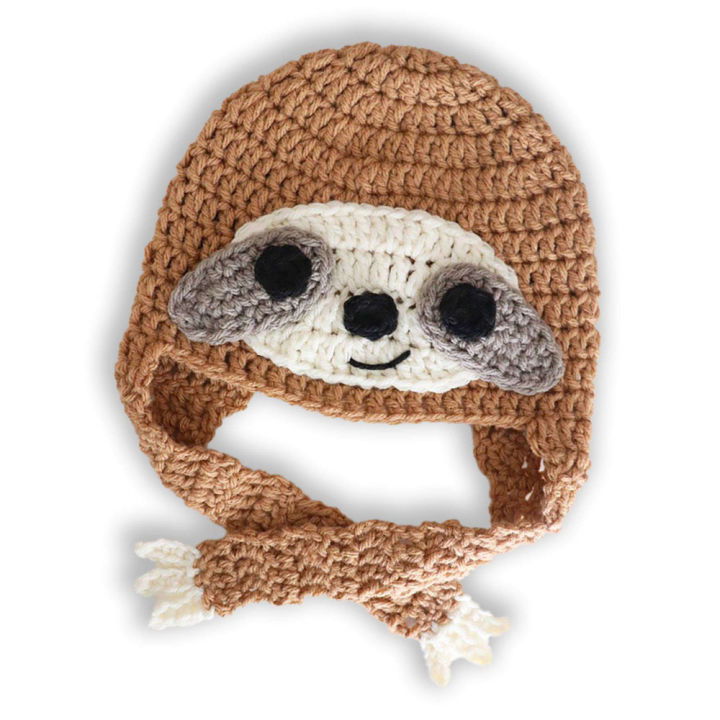 Make your adorable crochet sloth hat with bernat super value yarn! This pattern comes in various colors and is perfect for any age. The pattern includes detailed instructions and uses a 5 mm crochet hook or size that you need to obtain a gauge. You will also need a yarn needle to complete the project. Create this fun, cute, unique sloth hat – a great gift for family, friends, or yourself! yarnspirations
20. Cool Crochet Sloth Blanket Pattern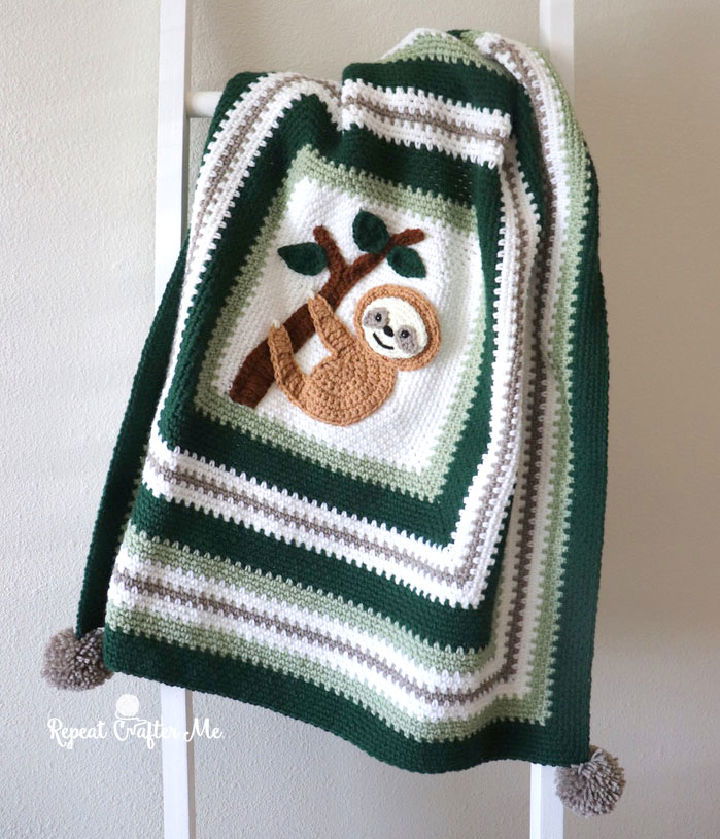 This handmade crochet sloth blanket is a unique and custom way to add warmth and style to your nursery or kids room. Made using the moss stitch in a square pattern, it's crafted with red heart super saver yarn and bernat super value yarn for added durability. The colors are customizable, so you can create the perfect themed blanket for any space. You can add an extra motif in the middle of your creation! Add this cozy crochet sloth blanket to your home today! repeatcrafterme
21. Free Sloth Crochet Pattern for Beginners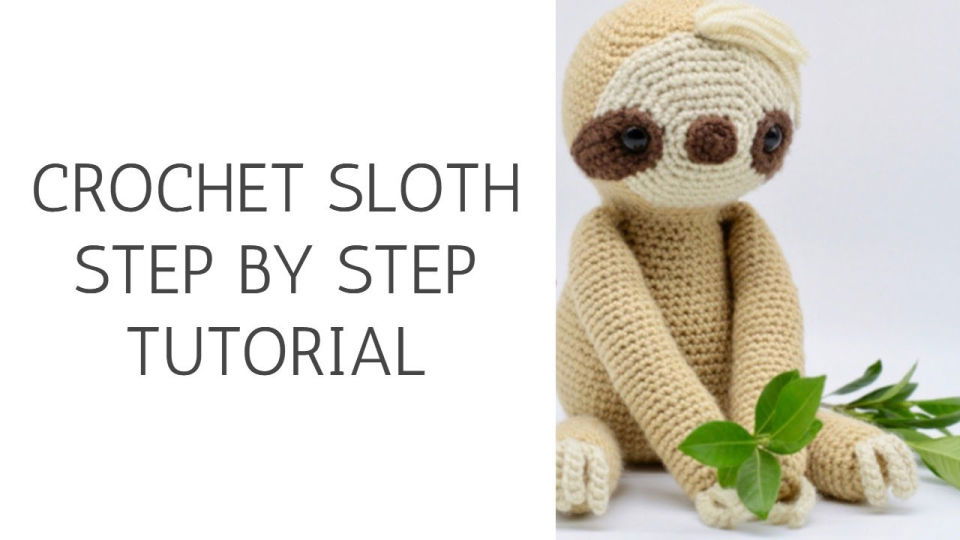 Are you looking for a fun and easy way to learn how to crochet? This sloth crochet tutorial is perfect for beginners! Follow the step-by-step instructions and create your very own amigurumi crochet animals. From sloths to turtles, bunnies, elephants and more – achieve amazing results even if you're new to crocheting. With this tutorial, you'll develop the skills required while having huge amounts of fun creating these adorable creatures! So what are you waiting for – get started on your journey towards becoming a pro-crochet artist today with this comprehensive guide on making cuddly amigurumi animals!
If you're looking for a fun and relaxing crochet project, try making a cute and cuddly sloth using one of these adorable crochet sloth patterns!
22. Crochet Sloth Amigurumi – Free Pattern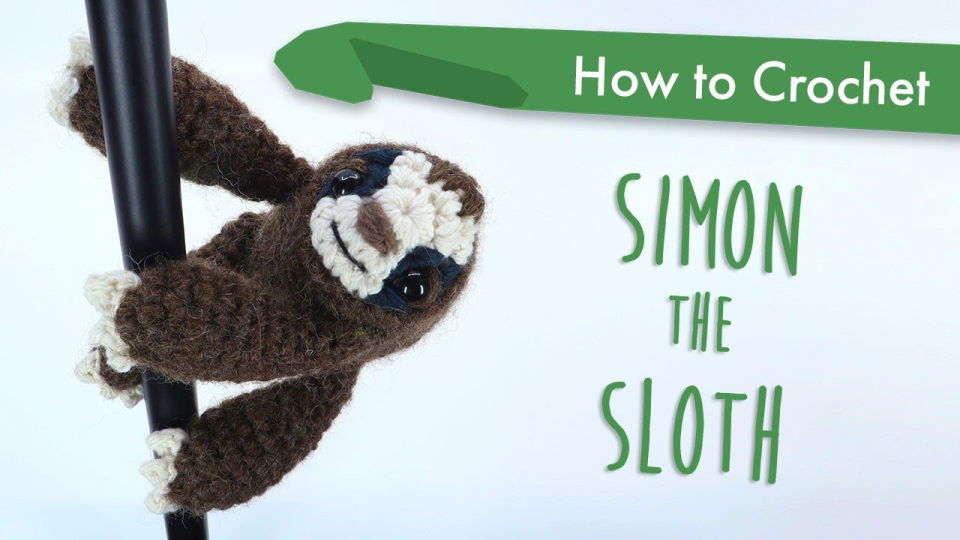 Explore a collection of delightful crochet sloth patterns that are perfect for creating charming and huggable stuffed animals, toys, decorations and more. Crochet this adorable amigurumi crocheted sloth with this easy-to-follow pattern! This design is perfect for crochet beginners and all skill levels. All you need is worsted weight yarn, a size g6/4.00mm hook, safety eyes 8mm, and mini magnets to assemble it. With detailed instructions in the step-by-step guide, you'll easily be able to make your own crocheted sloth! Make an unforgettable gift for friends or family – or keep it yourself! Get started on your project today with this simple and fun pattern.
23. Easy Crochet Squish Sloth Amigurumi Tutorial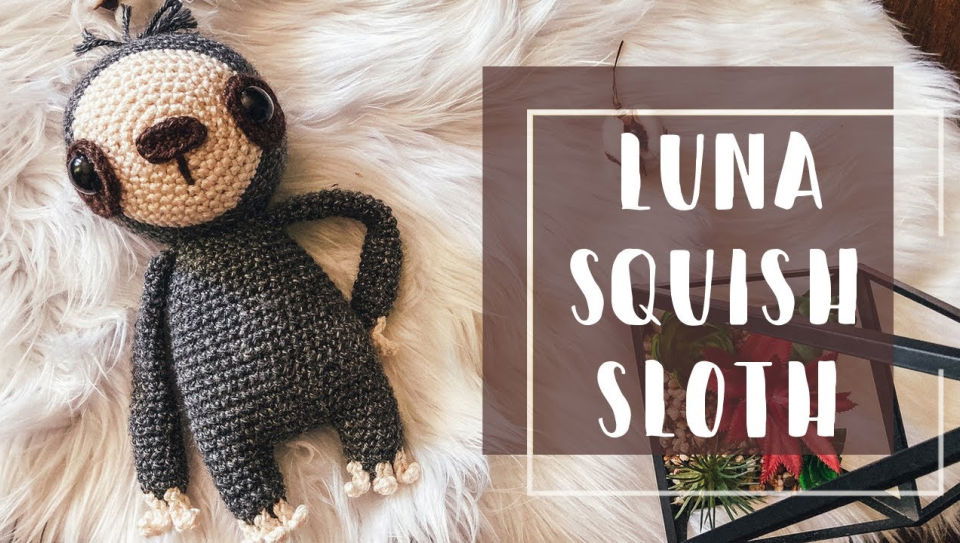 Slothfully stitch through this crochet tutorial and cuddle up with a one-of-a-kind sloth amigurumi! This adorable squish sloth is the perfect cuddly companion to keep you company and will bring a smile to your face. With worsted weight yarn, a 3.25mm crochet hook, marking pins, poly-fil stuffing and safety eyes – you'll have everything you need to make it come alive! Follow this step-by-step guide for an engaging project that will impress no matter what level of experience you have in crocheting.
24. Quick and Easy Crochet Tiny Sloth Amigurumi Pattern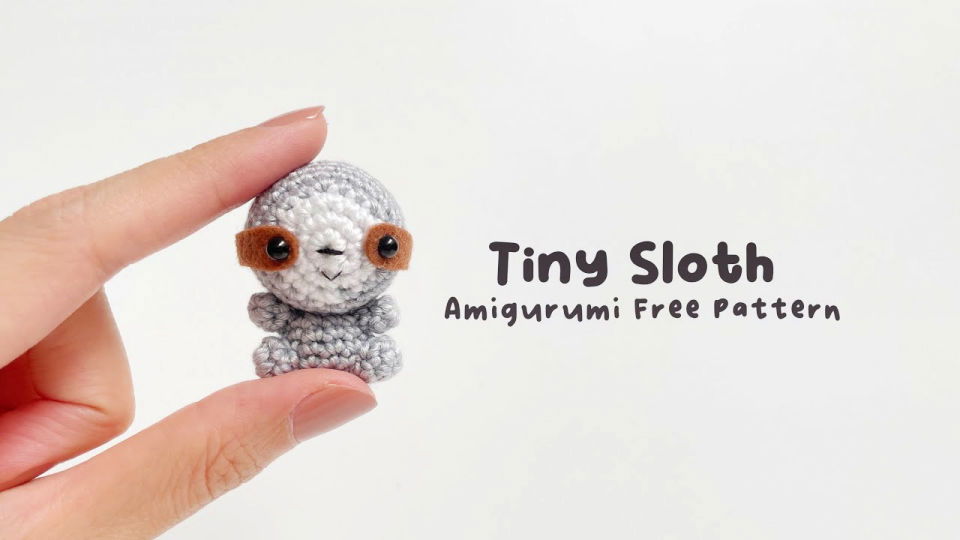 Bring a smile to someone's face with this delightful and huggable sloth amigurumi! All you need is some easy-to-find materials from your local craft store and a few hours of time spent in the comfort of your couch. Following the step-by-step instructions, you can easily create an adorable little sloth without any mistakes! Perfect for those wanting to make something special for themselves or as a gift!
25. Free Crochet Pattern for Sloth Lovey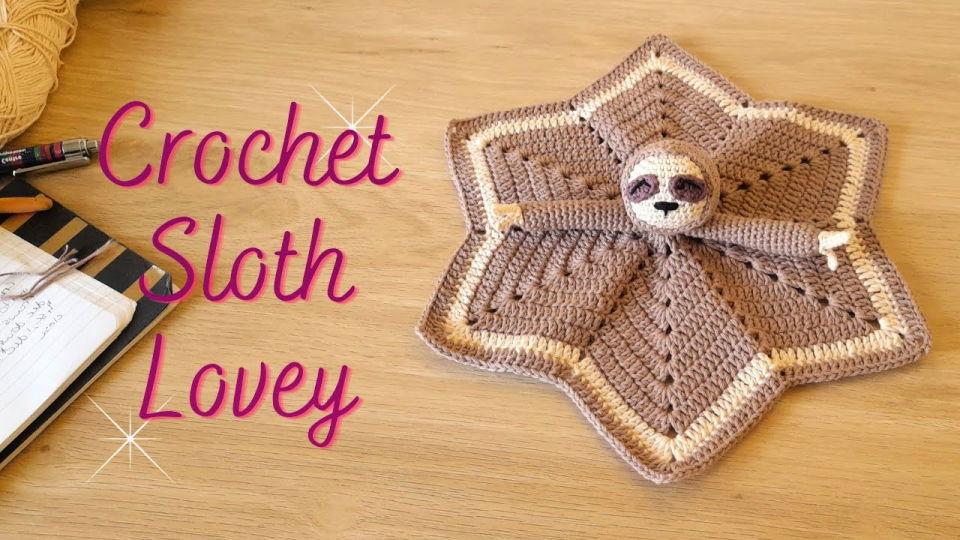 Snuggle up close with this handmade lovey, bringing a cuddly and special companion for your precious little one! With just the right combination of cotton yarn, stuffing, and two different crochet hooks 3mm and 3.5mm, you'll be able to make this adorable sloth lovey in no time. Follow the step-by-step instructions on how to create this cute, cuddly toy.
Related Free Crochet Amigurumi Patterns:
Explore the world of handmade cuteness with these amazing free crochet Amigurumi patterns! Whether you're a beginner or an advanced crocheter, find your perfect pattern here.
Easy Crochet Amigurumi Patterns:
Conclusion:
In conclusion, crochet sloth patterns offer unlimited possibilities for creativity and customization. With the wide variety of crochet sloth patterns available, from easy-to-follow beginner patterns to more complex designs, anyone can create their own adorable sloth. Whether you're looking to make a plush toy, a wall hanging, or even a blanket, there's a sloth pattern out there for you. So grab your hook and yarn and start creating your very own sloth amigurumi or stuffed animal – it's sure to bring joy and warmth to your home!