Crocheting a fox is a fun and creative project perfect for novice and experienced crocheters. With our 25 free crochet fox patterns list, you can find the perfect design that suits your skills and preferences. From a small fox amigurumi to large crochet stuffed foxes, there's a free crochet fox pattern for everyone!
Each crochet fox pattern comes with easy-to-follow instructions and helpful tips to guide you. Our free crochet fox patterns include detailed illustrations and step-by-step configurations to make the process as smooth as possible. You can even experiment with different yarn colors and textures to make your crochet fox unique and personal.
If you're new to crocheting, don't worry! Our beginner-friendly crochet fox patterns will help you start your crocheting journey. You can even start with a simple fox hat or blanket before moving on to more complex designs. For experienced crocheters, there are plenty of advanced fox amigurumi patterns, including intricate details and unique stitches.
Whether you're making a fox amigurumi for a child's toy or creating a crochet stuffed fox as a decoration, our free crochet fox patterns have got you covered. So, grab your crochet hook and start creating your own crocheted fox today!
1. Crocheting an Evie Fox – Free Pattern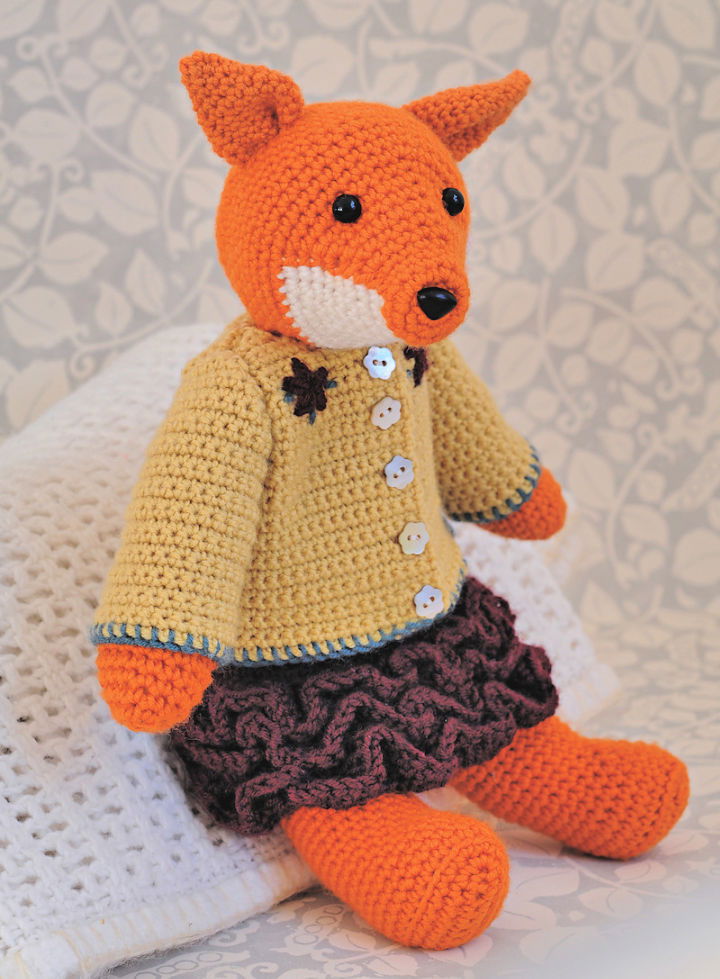 Experience the joy of creating your crocheting with this fun and cute Evie Fox pattern. Learn how to create this cuddly animal with two special stitches, DC2INC (double crochet increase by one stitch) and Fiber Flux. The best part is that you can mix and match adorable outfits for your little fox! All the necessary supplies are included – yarn, a crochet hook size, a finished size in inches/centimeters and free pattern instructions. Get ready to have fun crafting your own Evie Fox today! undergroundcraft
2. Modern Crochet Eli the Fox Pattern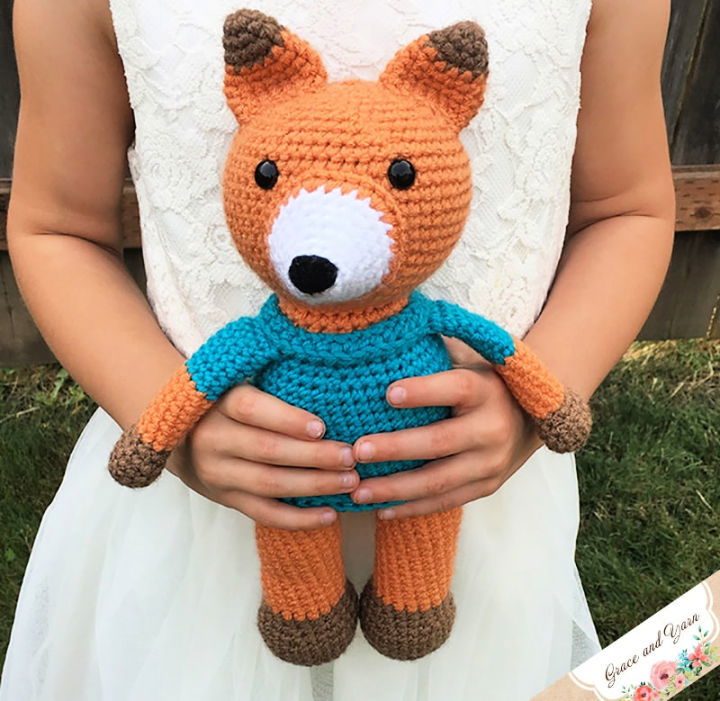 Create the perfect companion with this modern free crochet Eli the fox pattern! This cute and cuddly forest animal stands a proud 13 inches tall, making it an ideal size for snuggling. Enjoy hours of crafting fun as you recreate your version of this soft, courageous friend. This easy-to-follow free pattern requires basic experience in crochet to complete. Embroidery thread can be used for facial features, giving Eli his personality.
If you're looking for a fun project that makes a great gift or home decor item, try out this modern take on a classic craft today! With a free pattern and easy instructions, you'll surely have a beautiful result that everyone will love! graceandyarn
3. Crocheted Fox Stuffed Amigurumi – Free Pattern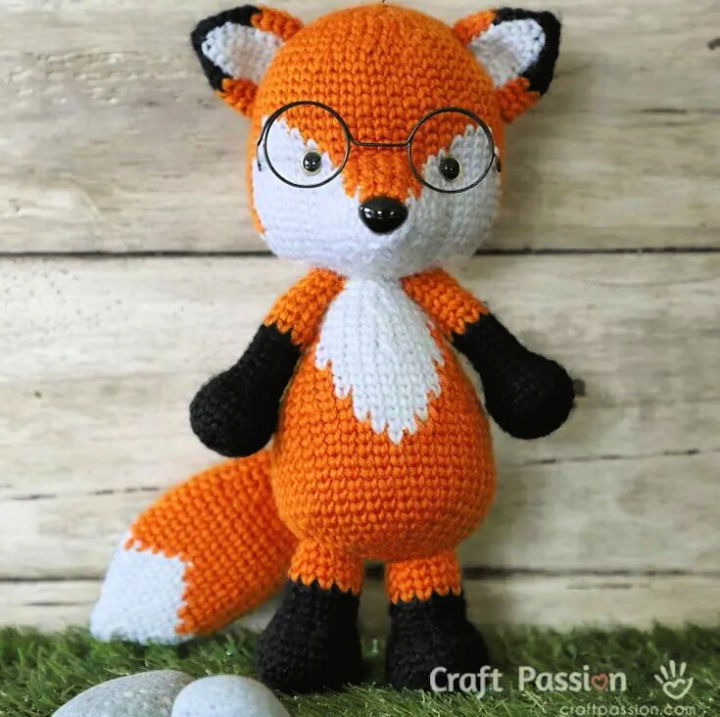 Add some cute personality to your home with this adorable crocheted fox-stuffed amigurumi! This free pattern offers an eye-catching Mr. Furu Fox with a thoughtful expression on his face and standing 10″ tall. All you need is a 3.5 mm crochet hook and acrylic yarns in orange, white, and black to make this attractive stuffed animal from the comfort of your own home! Perfect for beginners or seasoned crafters alike create something truly special today with this charmingly crafted fox amigurumi! craftpassion
4. Free Crochet Fredric the Fox Amigurumi Pattern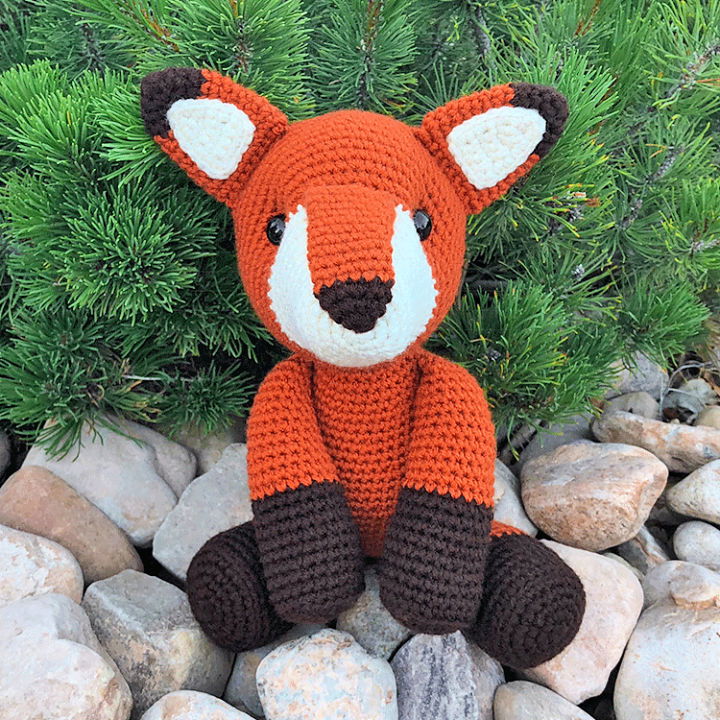 Calling all DIY-ers and crafty people! Let's enjoy this free crochet pattern to make Fredric the Fox Amigurumi! This charming and witty woodland animal stands 14″ tall, perfect for animal and woodland enthusiasts.
This intermediate-level pattern requires more than just basic stitching skills, but don't worry – once completed; it will be so cute you won't be able to resist him!
So get your hook ready and start crafting – it will bring plenty of smiles and an awesome project for any amigurumi fan! Don't miss out on this free crochet pattern – start creating today! jesshuff
5. How to Crochet Ragdoll Fox – Free Pattern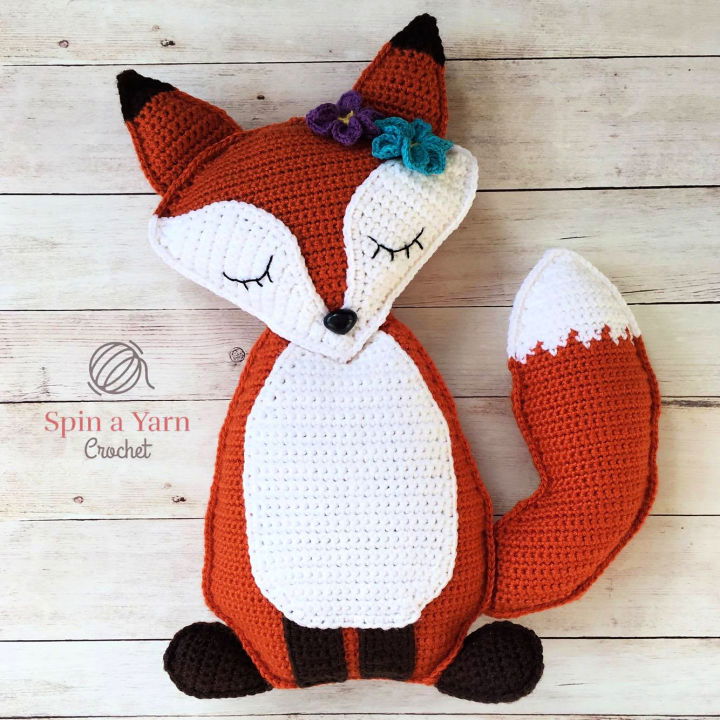 Discover the fun of crocheting a ragdoll fox with this free crochet ragdoll pattern. Perfect for a smaller, summer-themed amigurumi project. This fancy fox has 19 separate pieces (plus flowers) that are worked in flat rows before being joined together to achieve her unique 2-D look. Though easy to follow and understand, putting it all together may require a little extra time and patience; but it's worth it!
The finished measurement is approximately 40 cm (16 inches) from the tip of her ears to the bottom – perfect for snuggles or as an impressive showpiece. Get back into crafting with this fun project today! spinayarncrochet
6. Crochet Fox Step-by-Step Instructions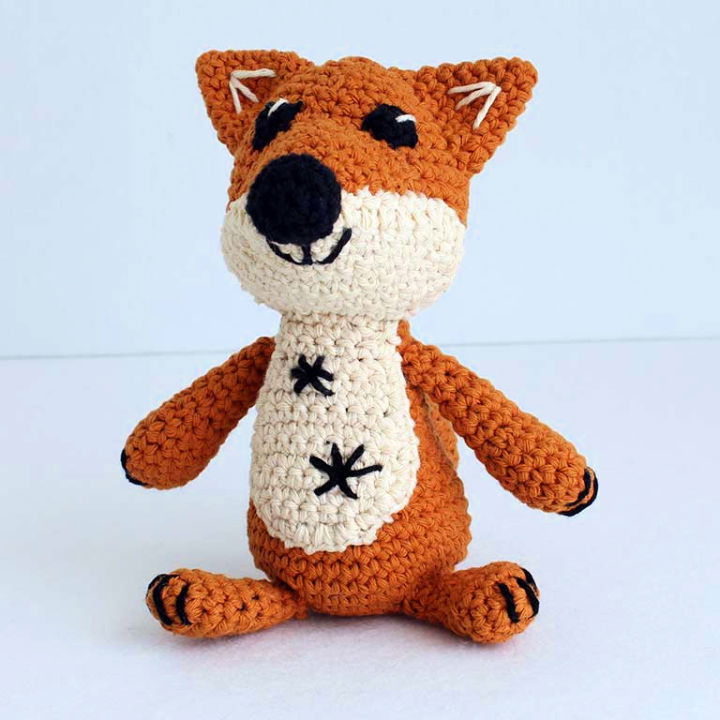 Get ready to make a delightful crochet fox toy with our curated collection of fox patterns. Make your own adorable amigurumi-style crochet fox with easy and simple steps! This project is perfect for any level of crocheter, as the detailed instructions in this tutorial will guide you step-by-step on this one-of-a-kind creation. The fox's finished size will be approximately 15 cm (6in) tall and made in a continuous spiral without slip stitching or turning chains. All you need are a 3mm hook, yarn, needle, toy stuffing and stitch marker/waste yarn – it's that easy! What are you waiting for? Get creative today with your very own handmade fox. mycrochetchums
7. How to Make Fox – Free Crochet Pattern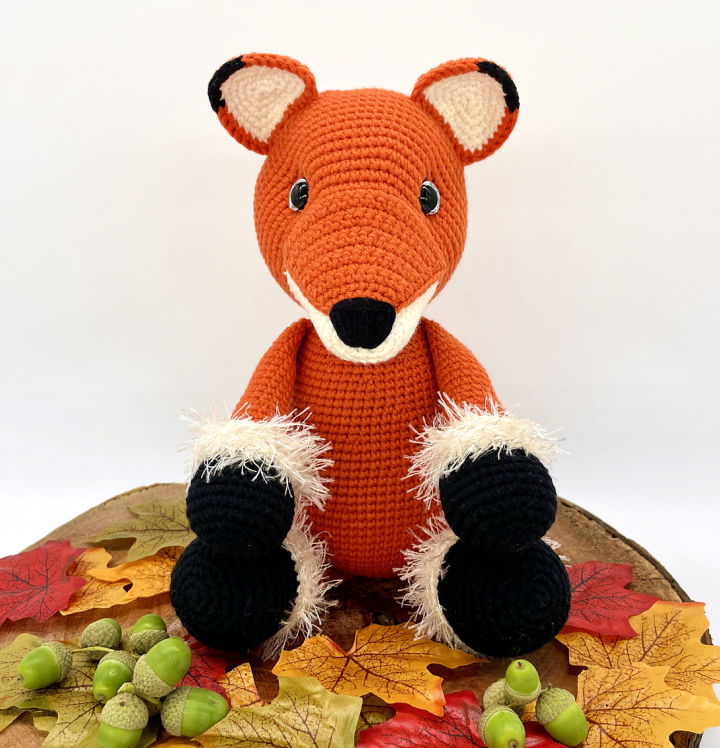 Delight your loved ones with an adorable Amigurumi fox with this free crochet pattern! This cute softie is a perfect gift for any child or adult who loves cuddles. If you have intermediate to advanced crochet skills and knowledge, this cute fox project is the ideal way to use your talent and craft a unique piece. With the free crochet pattern, you can create a figure that measures 23cm / 9 inches when seated and 30 cm/ 12 inches from ears to toes – guaranteed to put a smile on every face who will receive it! cuddlystitches
8. How Do You Crochet a Rudy the Fox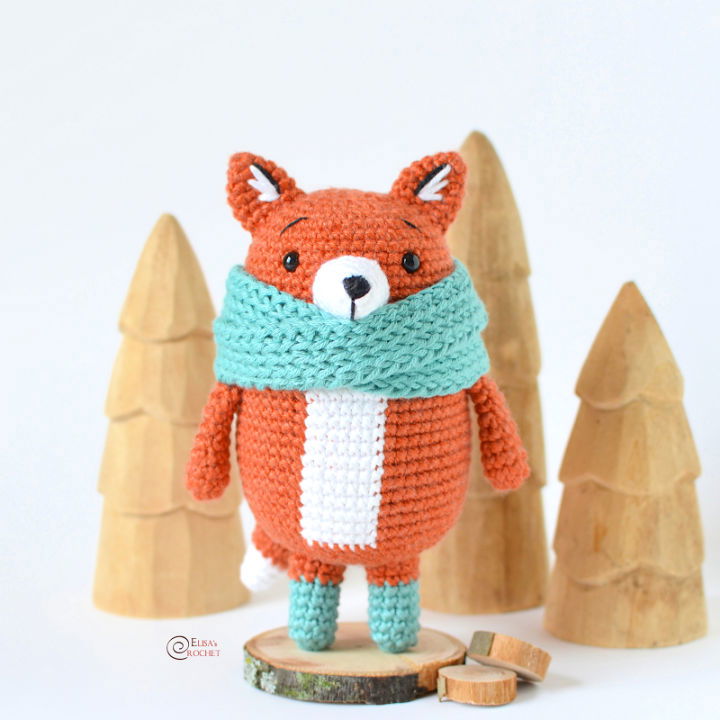 Create a cuddly companion with this free crochet pattern for Rudy the Fox! This fun project is perfect for intermediate crocheters. It will give you a unique finished outcome– a chubby fox wearing an infinity scarf crocheted using the Tunisian technique to get a knit-like look. This step-by-step guide has all the instructions and supplies needed for this project. It also comes with dimensions to create a 6″ (H) x 4″ (W) finished product. Let your creativity run wild and make yourself or someone special one of these charming companions today! elisascrochet
9. Best the Sleepy Fox Crochet Pattern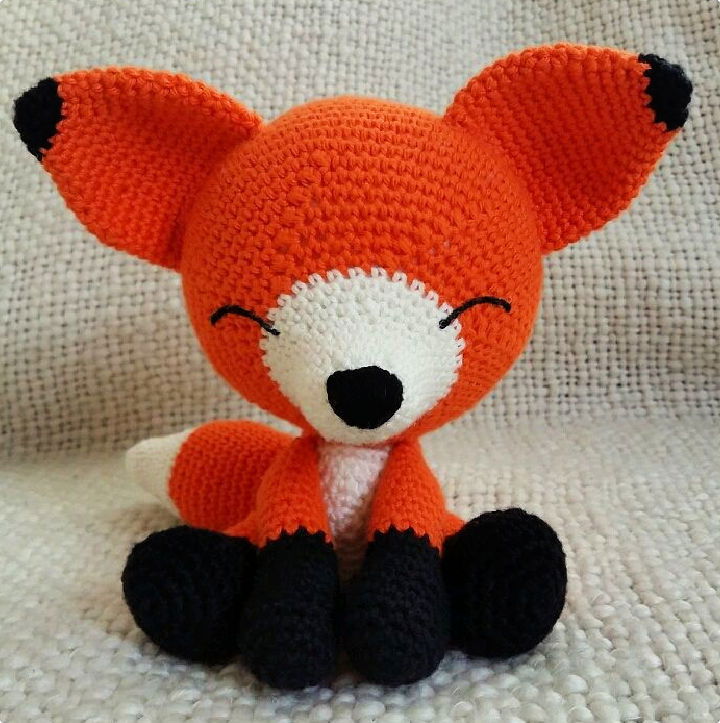 Crochet your own unique, cuddly friend with this free sleepy fox pattern! This amigurumi fox is sure to have a huge impact. With its wide face, bright eyes, and small nose – it's the perfect addition to any home or nursery! You can use whatever yarn and colors you want for an extra personalized touch – perfect as a gift for children or adults alike. Make something special today with this fox crochet pattern – this will be one-of-a-kind and adorable! eserehtanin
10. Cute Crochet Cube Foxy Fox Amigurumi Pattern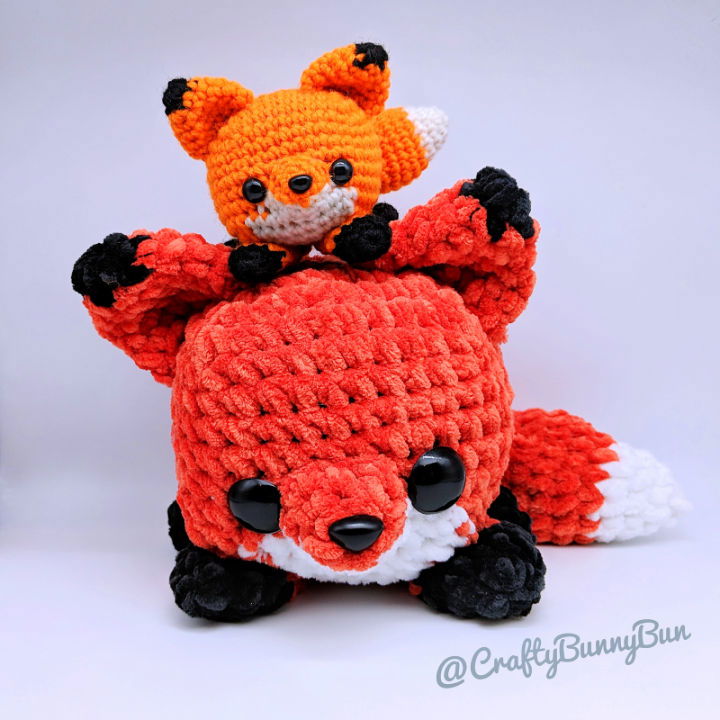 Get inspired by our wide range of crochet fox patterns, and start crafting your own cute fox plushie today. Make your own cute and cuddly crochet cube foxy fox with this free pattern! This beautiful amigurumi design will surely bring a smile to anyone who sees it. This tutorial has included easy instructions that walk you through making the cube-shaped fox from start to finish. You'll also learn how to scale up the pattern so that you can create a bigger version of the fox using chunky chenille yarn.
Supplies needed are a 3mm crochet hook, yarn in orange, black and white, 8mm safety eyes, a small triangular nose, a tapestry needle, Stuffing and much more! Get ready for some fun crafting – let's start making your own cube foxy fox! craftybunnybun
11. Crochet Francis Fox – Free PDF Pattern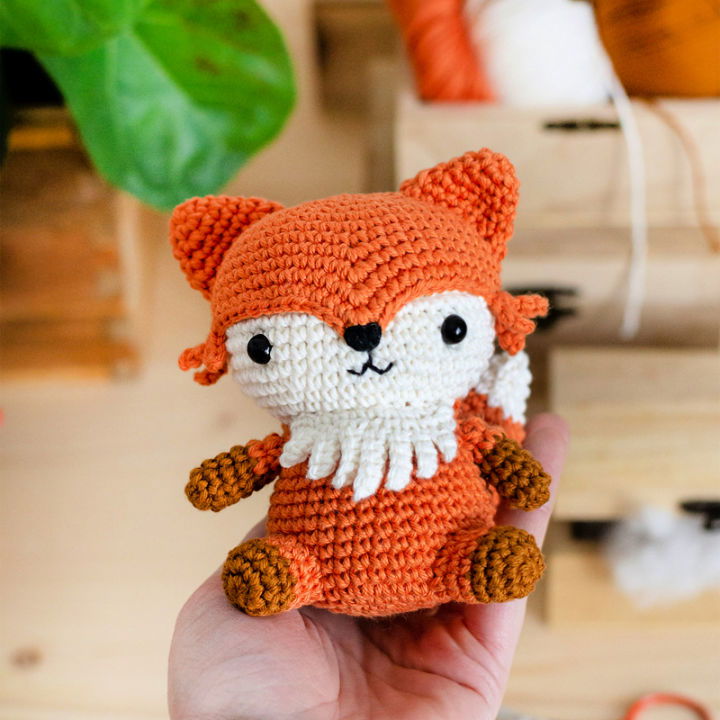 Bring fun and cuteness to your home with this free crochet Francis fox! It stands just over 5 inches tall, making it the perfect companion for any room. This easy pattern includes one PDF file with detailed instructions on making the fox, so you can easily start crocheting immediately. The best part? It's free! Give yourself a creative challenge and bring life to your space today with this adorable Francis fox. anchorcrafts
12. New Crochet Amigurumi Fox Pattern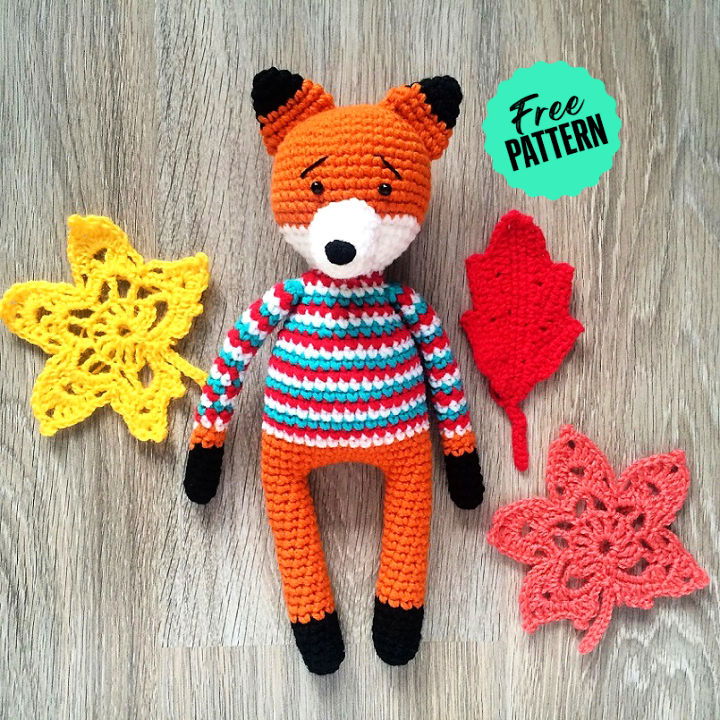 Love crafting? Get creative and make something unique with this free crochet amigurumi fox pattern! This adorable fox design is super cute yet easy to follow – perfect for crafters of all levels. You can bring your special handmade touch to the world with just a few basic stitches. This easy-to-follow crochet amigurumi fox pattern is perfect for beginners and offers a cute, cuddly toy that can be made in just a few hours. You can create a model everyone will like with only a few basic stitches. freepatterns
13. Quick and Easy Crochet Fox Amigurumi Pattern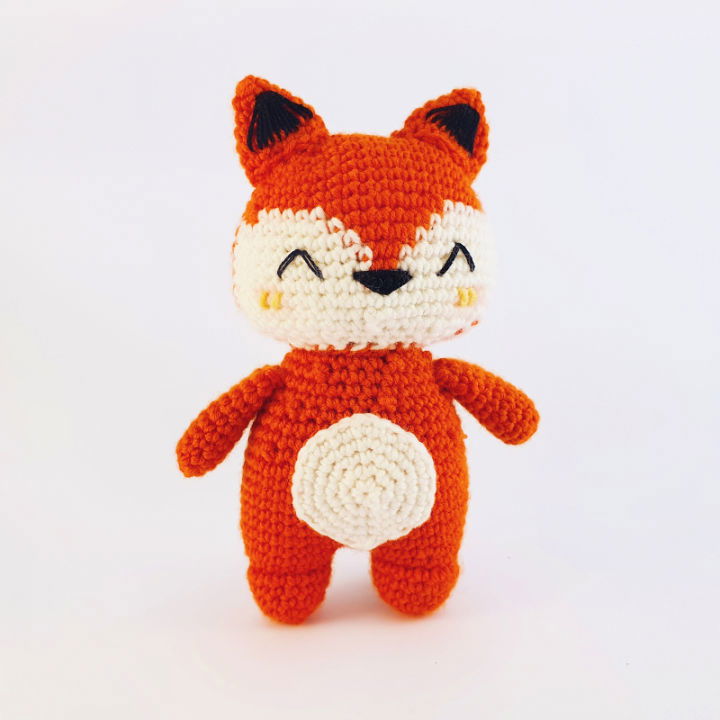 Bring a little charm to your home with this crochet fox amigurumi pattern! This quick and easy pattern will help you create a lovely fox, perfect for giving as a handmade gift. With this free simple pattern, it's time to unleash your creativity and make something truly special.
All you need are some basic materials: orange yarn, white yarn, black yarn, stuffing and a 2.5 mm crochet hook – then you're ready to start crafting the cutest fox around!
Crochet your very own crochet fox amigurumi with this easy-to-follow pattern! This little fox is quick and easy to make and makes a lovely gift for anyone who loves animals. misscaytlin
14. Easy Crochet Alice the Arctic Fox Pattern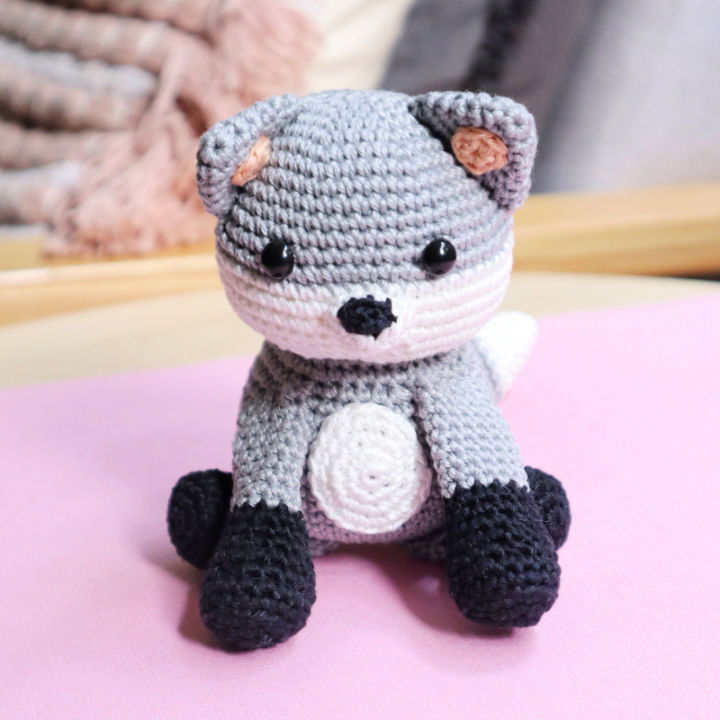 Unleash your inner crafter with this free crochet pattern of Alice the Arctic Fox! This cute fox amigurumi will bring a touch of charm to any room. Create a dainty little fox that could play in the snow all day without getting cold. With easy-to-follow instructions, even those new to crocheting can make this adorable fox. Grab your supplies and get ready for some fun creative time with Alice the Arctic Fox – it's time to make something special! hobiumyarns
15. Flip Flop Fox Crochet Pattern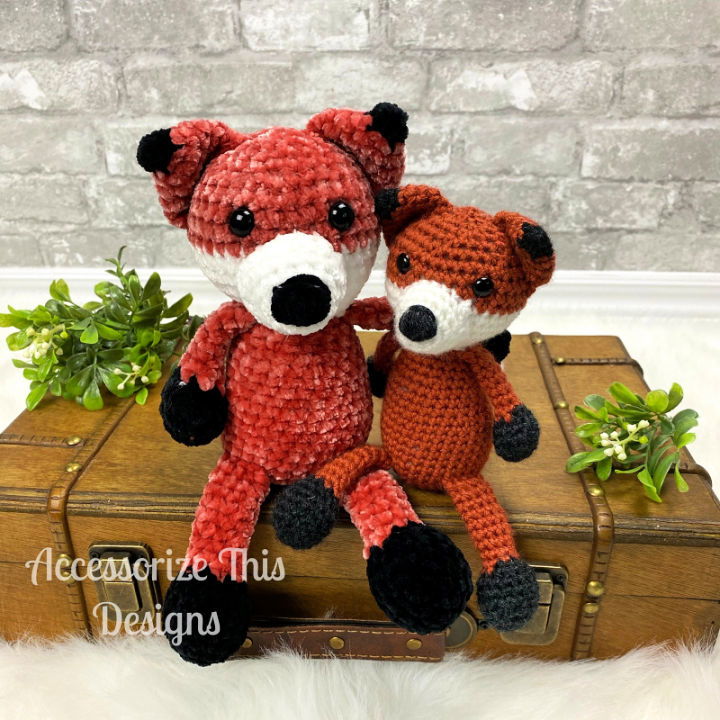 This DIY flip-flop fox crochet pattern is a must-have for your craft collection! The free pattern is easy to follow, and with the help of two completely different yarns, you can make your own beautiful, cute stuffed animal. Bernat Velvet Yarn is a bulky yet super soft chenille-style yarn that makes this project both durable and affordable – Feel free to experiment with other favorite Amigurumi yarns too! Get ready to become a crochet master today – download the free pattern now! accessorizethis
16. Cool Crochet Fox Amigurumi Pattern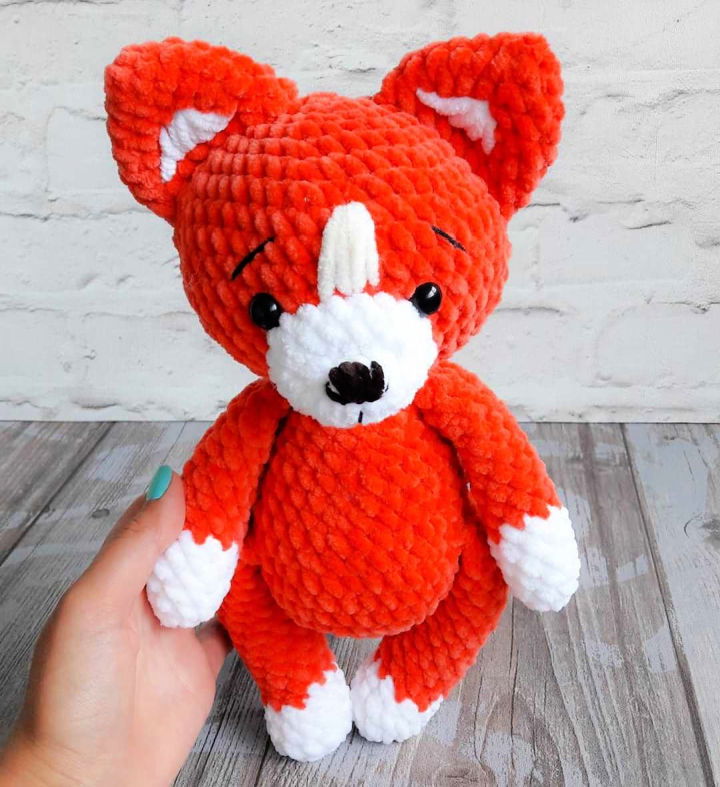 Get ready to impress with your crochet skills by making an adorable fox toy with our easy-to-follow crochet fox patterns.
Cuddle up with this cool handmade plush toy by making this unique and free fox amigurumi pattern! This super adorable and easy-to-follow pattern offers a cute fox that is sure to be treasured.
Plus, the size of your finished project will depend on the yarn you choose—so craft away and get creative! With just basic crochet skills and some imagination, you can bring this charming little fox to life in no time.
Make it a special keepsake or surprise somebody with an unforgettable gift they'll love—either way, this cool crochet fox will surely become a favorite! amigurum
17. Free Crochet Sunny the Fox Pattern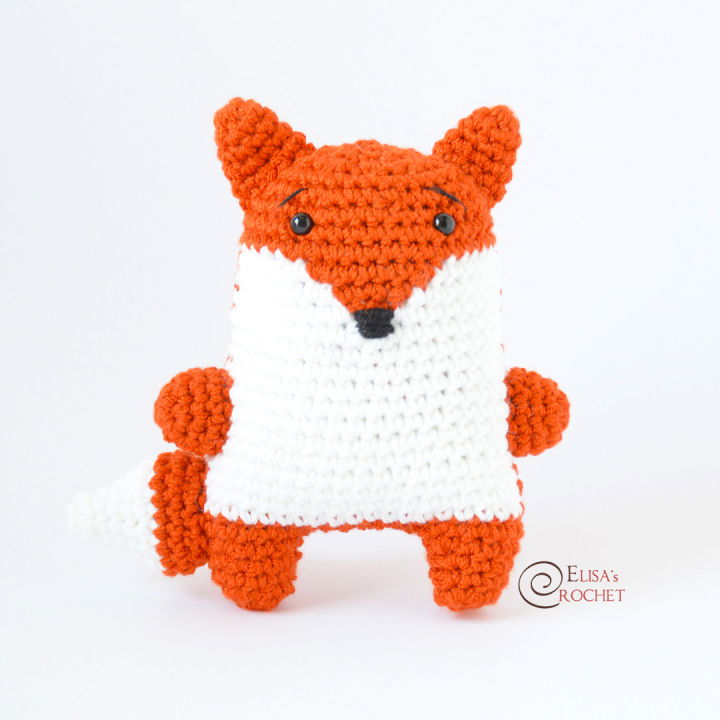 Introducing a sunny fox pattern! If you are a beginner or intermediate-level crocheter, this free crochet pattern for an adorable amigurumi fox is simple yet fun. Make your cute little fox with just the right amount of Stuffing to create a slim, stuffed doll that is 5″ tall when finished. Don't forget: The short tail has been attached to the side of the leg instead of the back, adding a unique touch! This cute fox pattern will delight children's bedrooms as a perfect crib mobile attachment! elisascrochet
18. Fastest Crochet Finn the Fox Pattern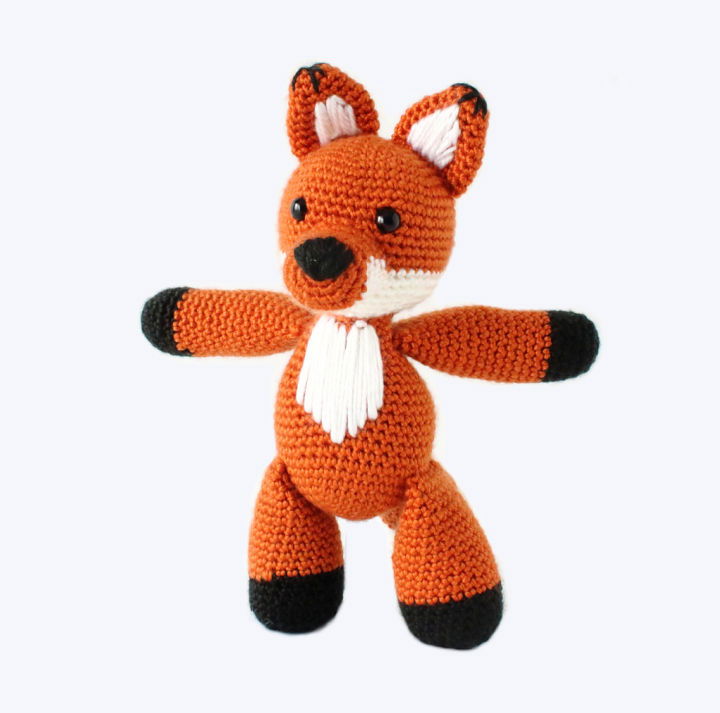 Love crochet and foxes? Delight your favorite fox enthusiast with this free and fun crochet pattern! This free pattern will show you how to make a cute amigurumi fox that's modern, soft and cuddly – an ideal gift for any fox enthusiast. Have fun while crafting this adorable character in no time at all. Plus, the printable pattern makes it easy to follow every step. What are you waiting for? Try out our fastest crochet Finn the fox pattern today! 3amgracedesigns
19. Unique Free Crochet Chubby Fox Pattern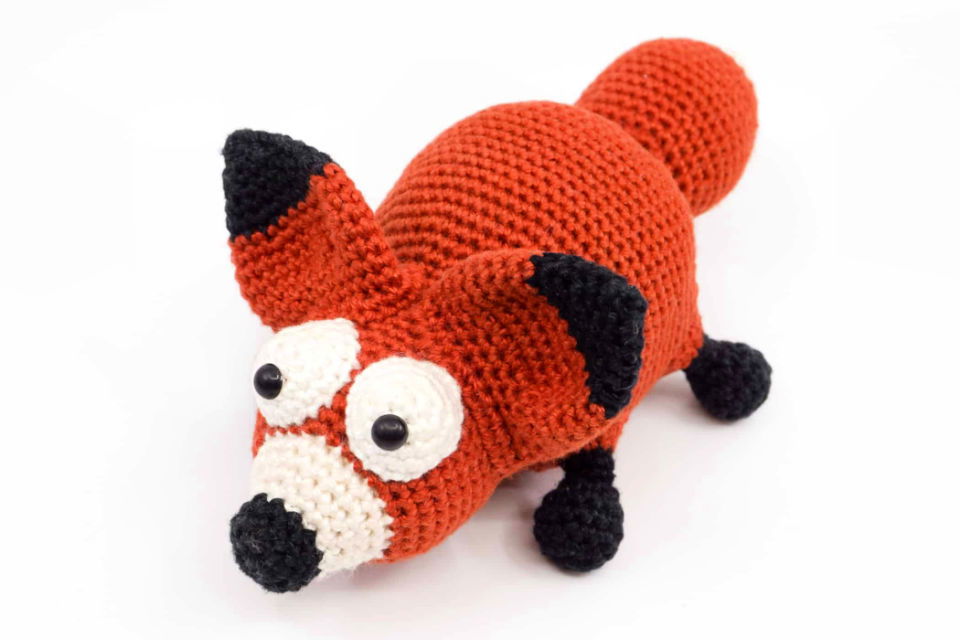 Treat yourself to a unique, cuddly friend with this free crochet chubby fox pattern! This fantastic amigurumi fox is aerodynamic and well-padded for ultimate comfort. Perfect for beginners, it's exclusively crocheted with single crochet stitches in spiral rounds with increases and decreases. At 19 cm long and 8 cm tall, you can use your new pal as a lovely doorstop or mischievous throwing projectile to hunt down prey.
Alternatively, place it on your desk as an eye-catching paperweight – no matter what you like, you won't be disappointed! Get creative and make the most of this fabulous fox with this free pattern today! supergurumi
20. Long-Legged Amigurumi Fox Crochet Pattern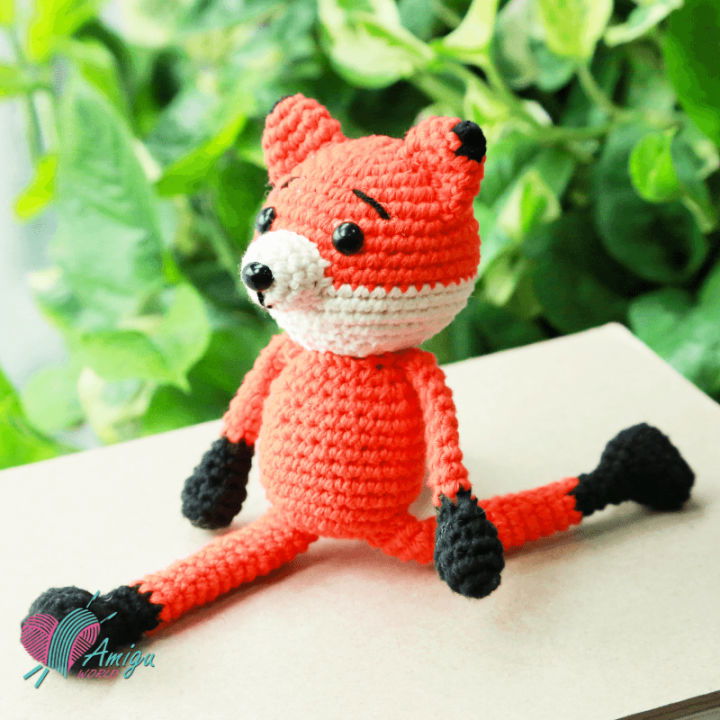 Bring a spark of creativity to your home with this adorable and free long-legged Amigurumi fox crochet pattern! With its easy and fun design, you can create a cute little fox that will surely become the perfect home decor piece. Whether you're gifting it or keeping it for yourself, this lovely Amigurumi fox will bring joy wherever it goes – plus, enjoy the satisfaction of knowing that you created something special yourself! Get crafting today with this unique crochet pattern and make an adorable addition to your space. amiguworld
21. Free Crochet Pattern for Baby Fox Blanket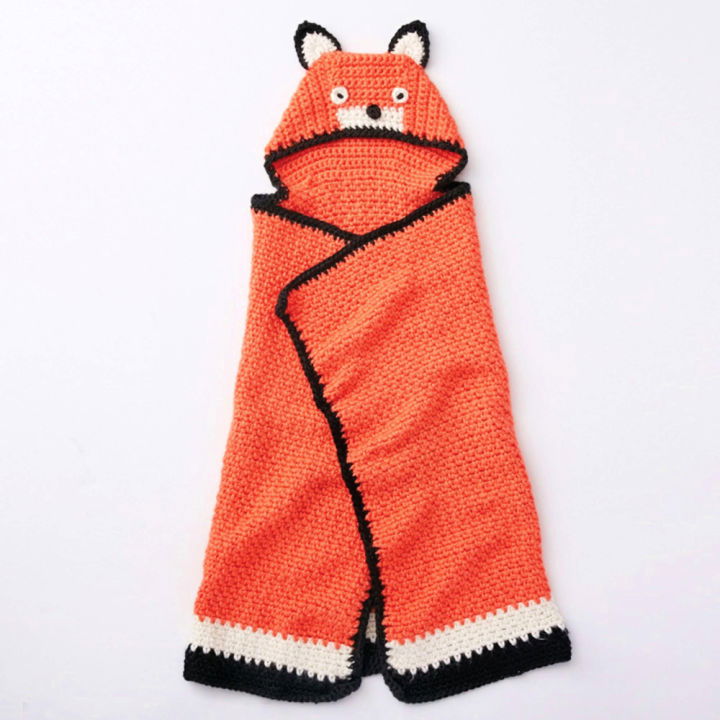 This easy crochet pattern creates a cozy and fun blanket for your little one! The like a fox hooded baby blanket is crocheted in Bernat Softee baby chunky yarn and features cute fox ears for an extra special touch. The pattern suits beginners and includes everything you need to get started. The finished size is approximately 50 x 30 inches, excluding the hood, and care is easy with machine washable instructions. Make a unique and adorable gift for a baby shower, or keep it for your own little one to enjoy! yarnspirations
22. Crochet Heart Fox Applique Pattern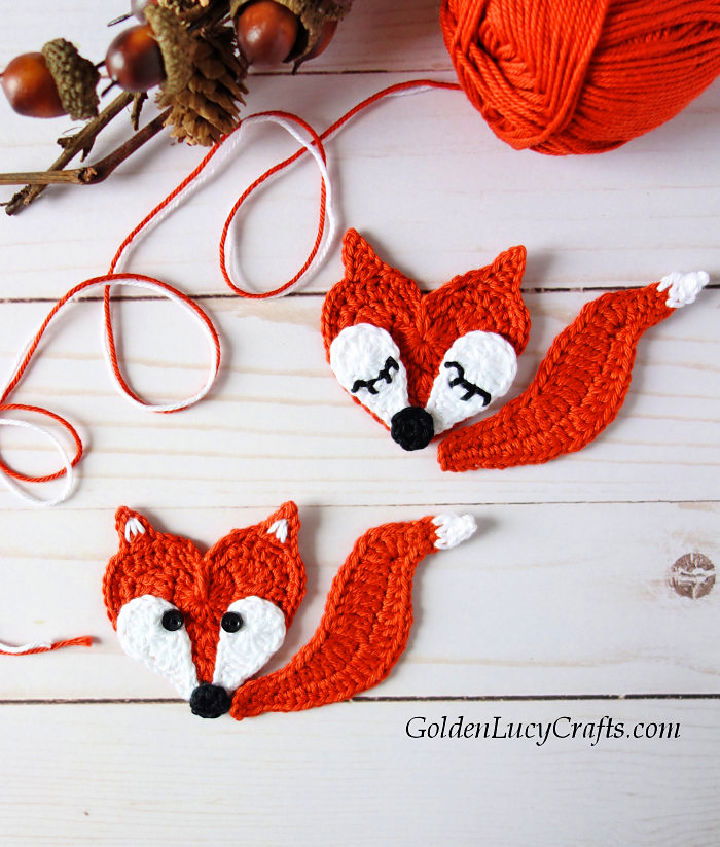 This crochet heart fox applique pattern is perfect for those special in your life. It's a lovely animal applique that will charm any decorations – especially during Fall and Valentine's Day. This cute heart-shaped fox is ideal for anyone who loves woodland animals and wants to create something handmade as a gift. Whether you use it to embellish your kid's clothing or blankets, this free pattern comes with a print-friendly styled pdf file – no ads included! Get creative and make something special today! goldenlucycrafts
23. Chunky Crochet Fox Mittens Pattern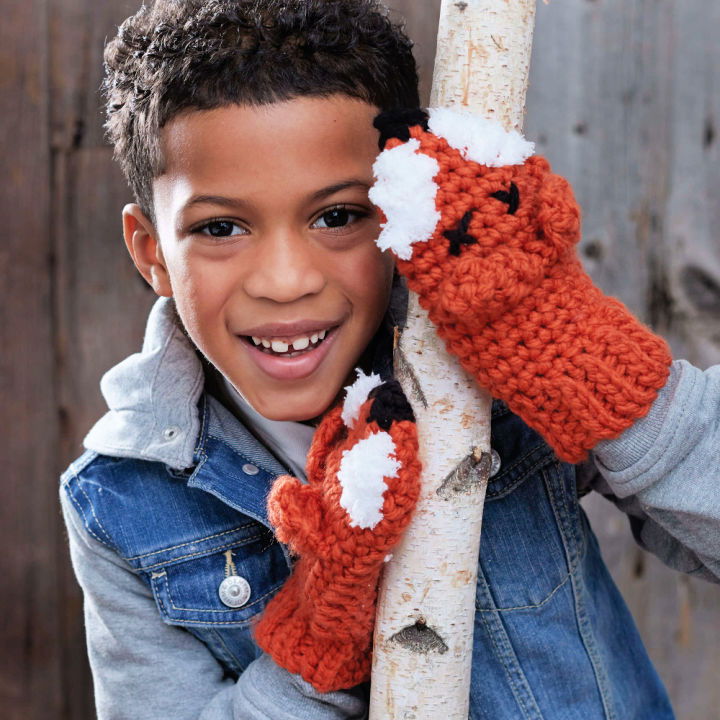 Stay cozy and stylish with these easy-to-crochet fox mittens! Using Bernat Softee chunky yarn, you can create your own whimsical fox-inspired mittens perfect for the whole family. Customize your pattern with a wide selection of colors, or follow the authentic version shown. This easy pattern is perfect for beginners and adds fun to the dreary winter months. Get your crochet hook and yarn, and let's start crafting! yarnspirations
24. Easy Crochet Crochet Fox Hat Tutorial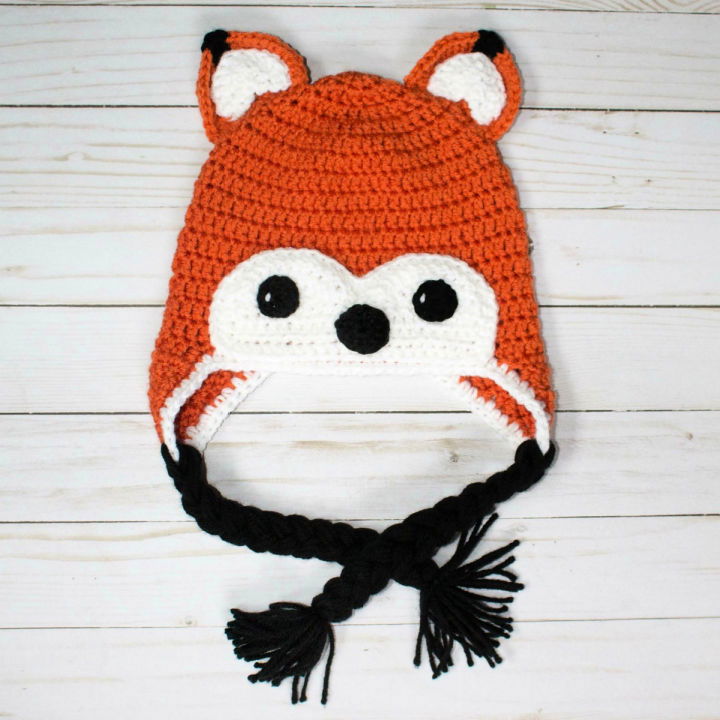 Are you looking for the perfect project to make a special someone? Why not start with this adorable easy crochet fox hat? This free pattern is so versatile it can be made as decorative or simple as you want, and this tutorial provides detailed instructions for both the basic hat and a "furry" face. Sizes can be made in toddler, child and teen/adult sizes. So give your little one – or yourself – something special that can be worn all year round with this easy crochet fox hat pattern! thefriendlyredfox
25. Beautiful Crochet Foxy Stash Basket Pattern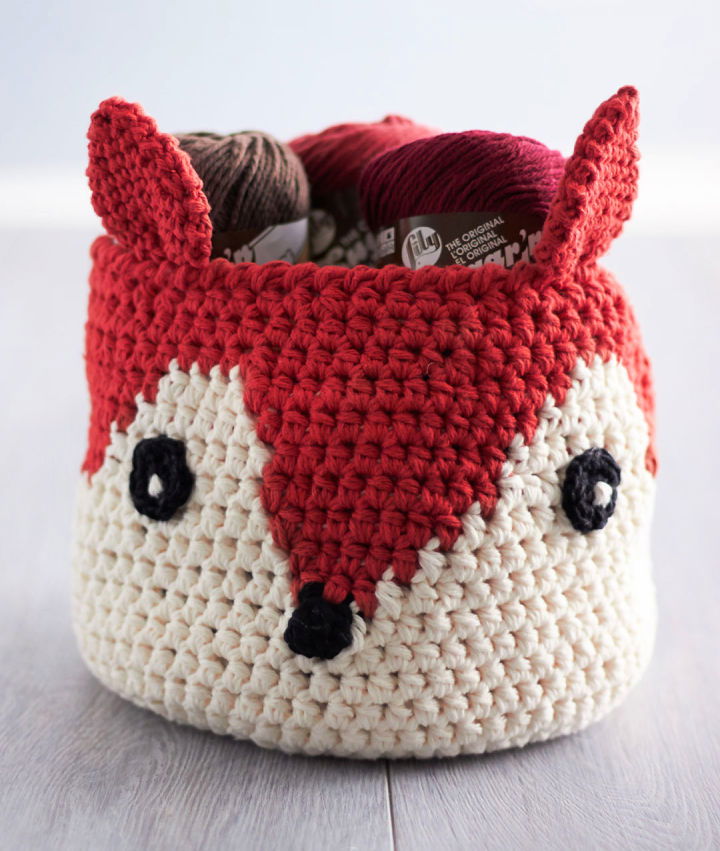 Get ready to crochet a cute and functional storage solution with this playful fox basket pattern. Measuring 11″ tall and 12″ in diameter, it's the perfect size for holding yarn or other essentials. With various color options available in Lily Sugar'n Cream yarn, you can easily customize your little fox. The intermediate-level pattern includes all the materials you need to get started, so you can dive right in and start stitching! yarnspirations
Related Free Crochet Amigurumi Patterns:
Unleash your creativity with our free crochet amigurumi patterns. Choose from hundreds of unique designs and create one-of-a-kind dolls and animals that will bring smiles to all ages.
Easy Crochet Amigurumi Patterns:
Conclusion:
We hope these free crochet fox patterns helped you find the perfect pattern. Whether you are looking for something as simple as a hat or doll or as intricate and involved as a large blanket or stuffed animal or fox amigurumi, these is crochet fox pattern for everyone. These free crochet fox patterns will fill your heart with joy and inspire creativity in your projects. Do not be afraid to step into the realm of fox amigurumi and create something fun and interesting to share with those around you. So why wait? Head over to the free fox patterns mentioned above and start hopping into the wonderful world of foxes in crochet! With so many types of free crochet fox patterns, crochet fox patterns, and fox amigurumi; it's sure to put a smile on anyone's face!