Create a stylish look with these 25 free crochet boot cuff patterns with detailed instructions for beginners to create crocheted boot toppers. Perfect for all skill levels, these easy-to-follow patterns are guaranteed to make your shoes look fashionable in no time. Choose from various looks, such as lace trim, ribbed knit, or simple cables that can be altered according to preference. With an assortment of colors and textures available, find the perfect crochet boot cuffs pattern that best accentuates any outfit! Each crochet boot cuffs pattern has visual directions so you can follow along until the project is complete. Create unique accessories sure to give your wardrobe a unique twist!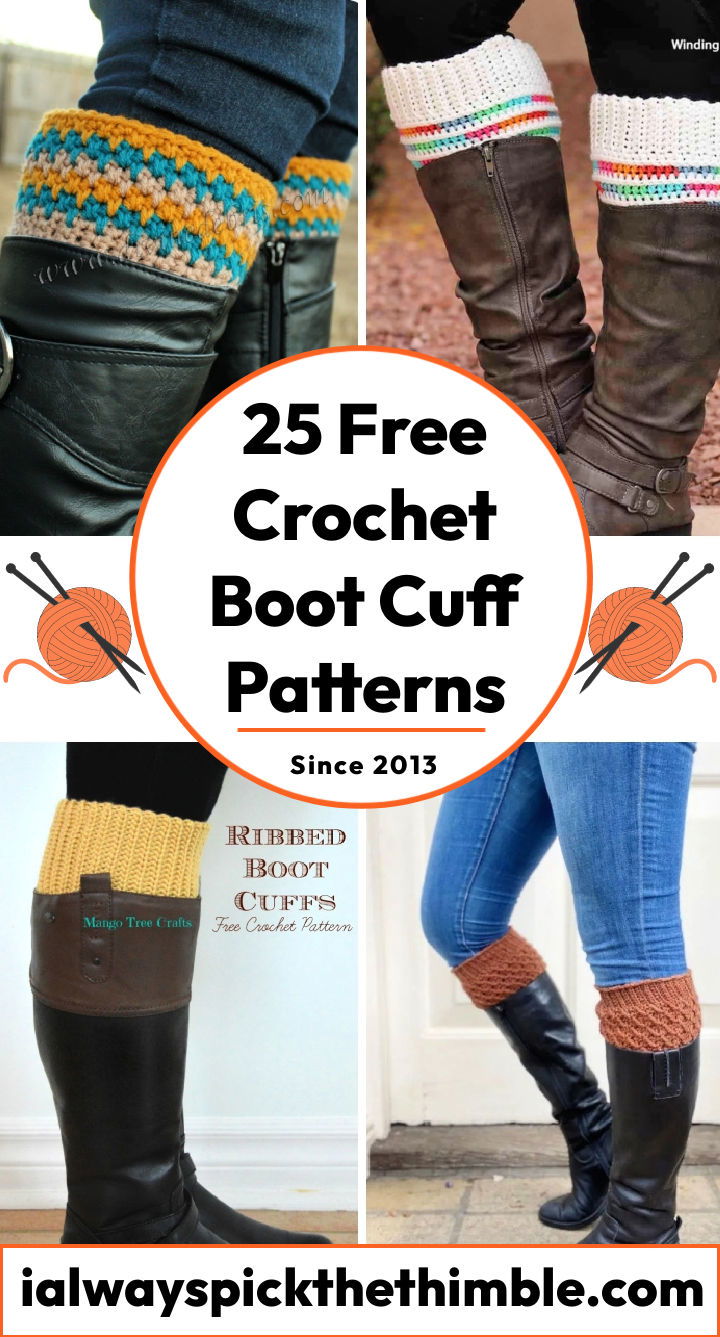 Free Crochet Boot Cuffs Patterns
Crochet boot cuffs are a stylish accessory that can add flair and warmth to your winter outfits. They are easy to make, and you can customize them with different colors, stitches, and embellishments.
If you love crocheting and wearing boots, you might want to try making some crochet boot cuffs. These short pieces of fabric fit around your calves and peek out from the top of your boots. They can keep your legs cozy and prevent your jeans from bunching up inside your boots.
Crochet boot cuffs are also a great way to express your personality and style. You can choose from 25 free crochet boot cuffs patterns, ranging from simple ribbing to ruffled edges to cute bows. You can also use different types of yarn, such as chunky wool or soft acrylic, and play with different colors and textures.
To make crochet boot toppers, you will need some basic supplies, such as yarn, a crochet hook, scissors, a tapestry needle, and buttons or other decorations if desired. You will also need to measure your calf circumference and the height of your boots to determine how big and long you want your cuffs to be.
We gathered 25 free crochet boot cuffs patterns available below. Some of them are beginner-friendly, while others require more advanced skills. You can follow the crochet boot cuffs pattern with step by step instructions or modify them according to your preferences. Crochet boot toppers are a fun and fashionable project that you can complete in a few hours or less. They make great gifts for yourself or your friends who love boots. They also add a touch of joy and warmth to any outfit. Why not give our free crochet boot cuffs pattern a try?
1. Free Crochet Boot Cuffs Pattern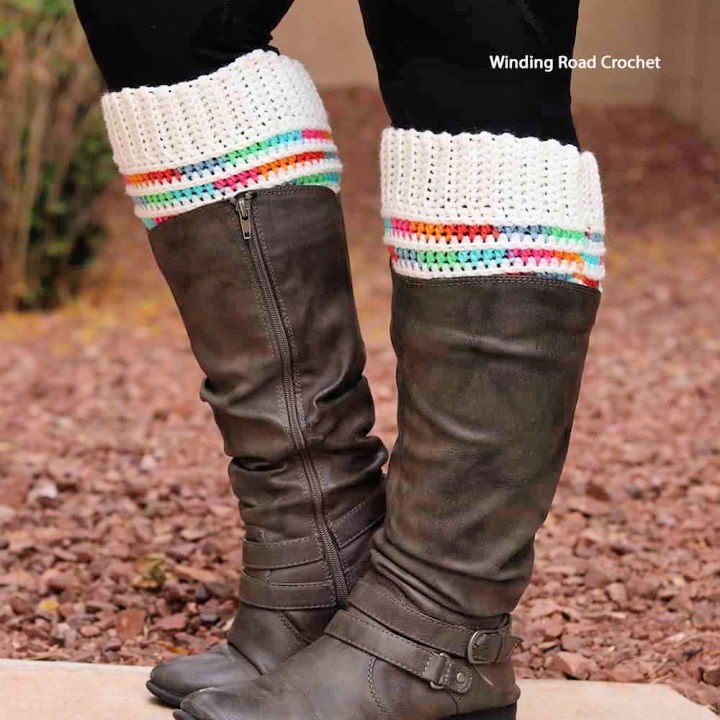 Have fun creating custom-sized boot cuffs for any style of boot with the prismatic crochet boot cuffs free pattern. With step-by-step instructions and a video tutorial, you'll be able to make your own unique pair of crochet boot cuffs in no time! Measure your boots, follow the instructions and ensure they fit perfectly – long or short, inside or outside.
You will need 4.5 oz or 234 yds of red heart super saver (size 4 yarn), size h 5 mm crochet hook, flexible measuring tape, yarn needle, and scissors. Create something special today! windingroad
2. Crochet Brooklyn Boot Cuffs Pattern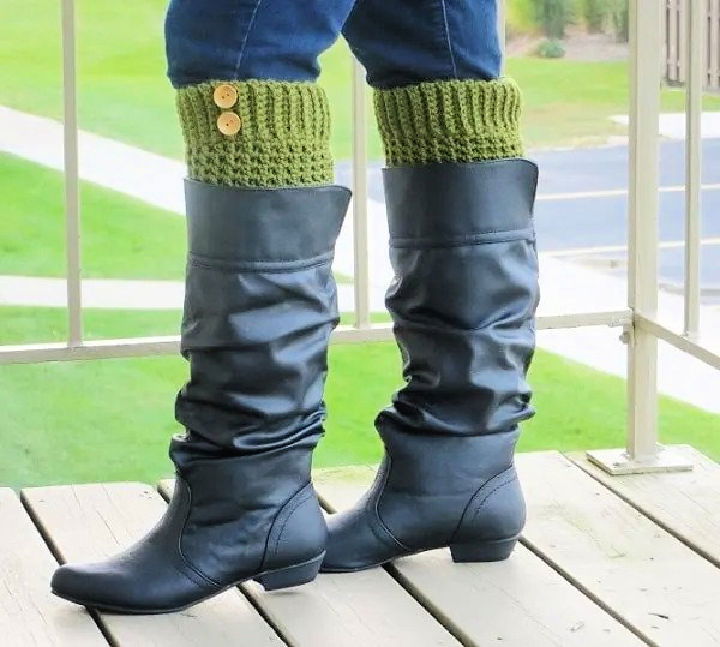 This crochet Brooklyn boot cuffs pattern adds texture and style to your wardrobe. This quick-to-work-up project is perfect for adding variety to any outfit. The stitch gives it a nice texture, and two wooden buttons give the cuffs an extra stylish look that can help make your legs appear longer.
All you need is worsted weight (size 4 medium) yarn, hooks in g (4.25mm) & f (3.75mm), and 2 pairs of ¾ inch wooden buttons to create this accessory which looks so beautiful! Finished size: 12.5 inches around and 6 inches high – completed in just a couple of hours – making them the perfect handmade gift too! crochetdreamz
3. Crochet Pumpkin Spice Boot Cuffs Pattern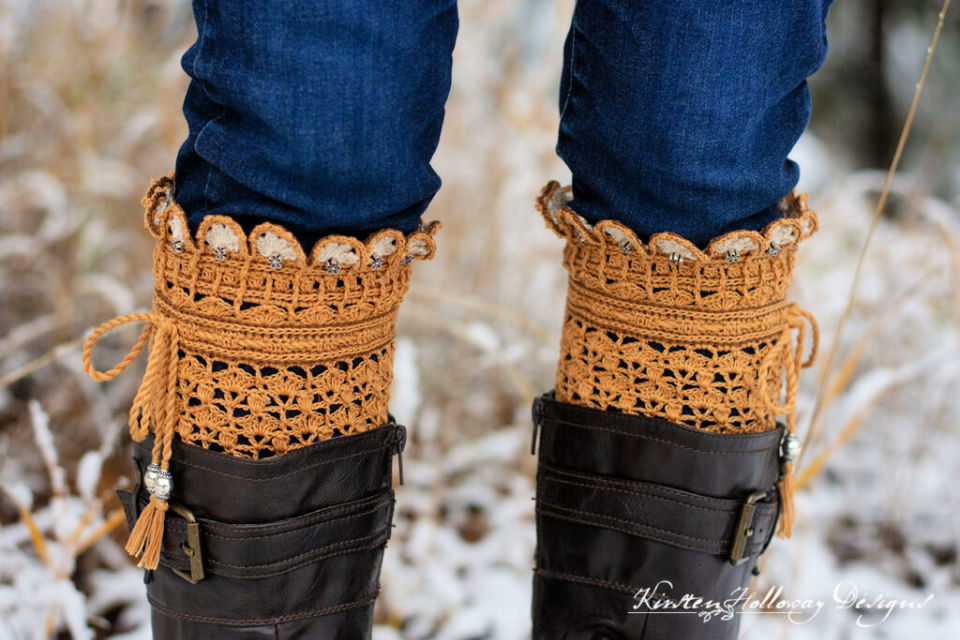 This free crochet pumpkin spice boot cuffs pattern will create a unique look this season. These vintage lace boot socks are adjustable to fit everyone from kids to adults, and they look great with various styles of boots. With three style options to choose from, you can mix and match them for a truly unique fashion statement!
With very detailed instructions, these cozy boot cuffs require intermediate-level skills it's not as hard as it looks. Get ready to show off these amazing creations with #10 aunt Lydia's crochet thread, 1.5mm steel hook, yarn needle, scissors, and tape measure! kirstenholloway
4. Easy Reversible Crochet Boot Cuffs Pattern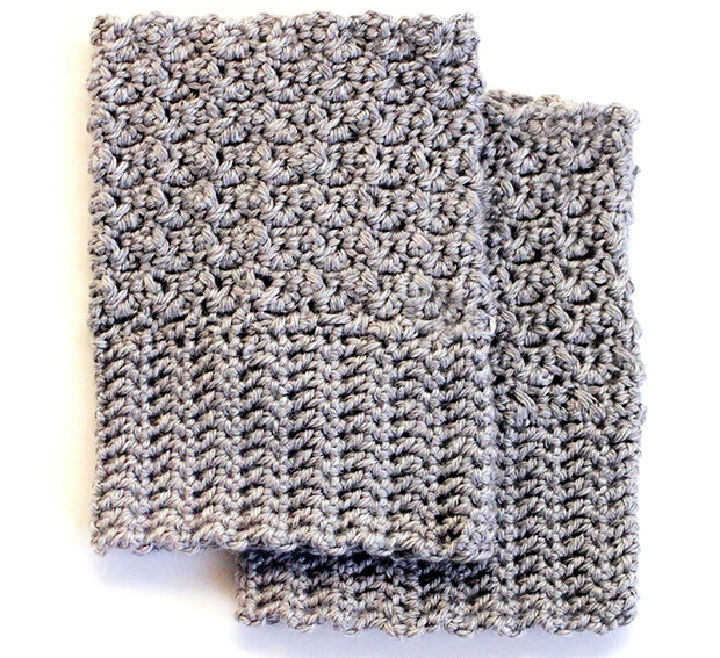 Crochet boot cuffs are the perfect way to accessorize any outfit! This free pattern is easy enough for even a beginner crocheter and fun to make. Plus, you can use up leftover yarn from other projects. They're also a great gift idea and work up quickly, so you can make lots of different colors and styles! You only need soft medium-weight yarn, a crochet hook (us j10/6 mm), scissors, and a yarn or tapestry needle for the finishing touches. Try this pattern today; you won't regret it! dabblesandbabbles
5. Crocheting a Boot Cuffs – Free Pattern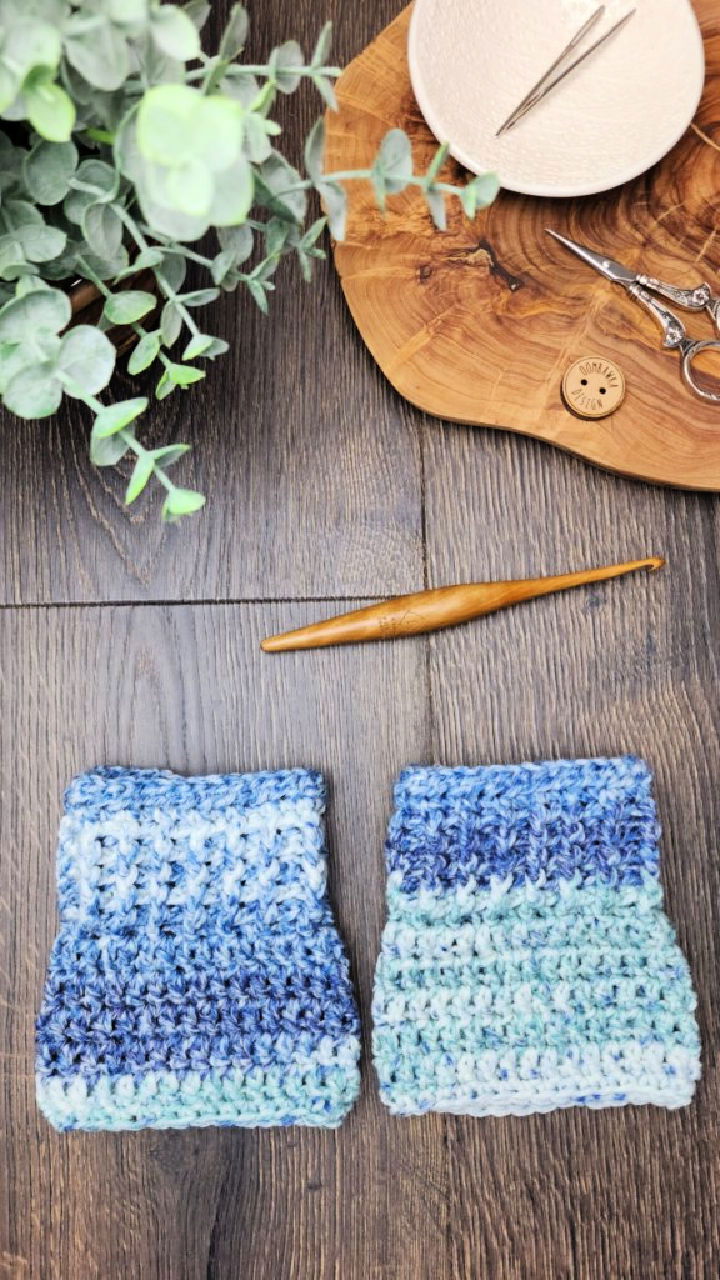 These boot cuffs are soft, comfortable, and easy to make, perfect for a beginner. With simple instructions and supplies, you can easily customize them to different sizes. This adult version of darla's toddler boot cuffs crochet pattern is fun to make, suitable as a handmade gift, and great for any level of crocheter!
All you need is king cole drifter aran yarn, a 5.5 mm (I) hook, scissors, a yarn needle, and a stitch marker. Get ready to create beautiful boot cuffs with these easy-to-follow instructions! oombawkadesign
6. Crochet Chunky Boot Cuffs – Free Pattern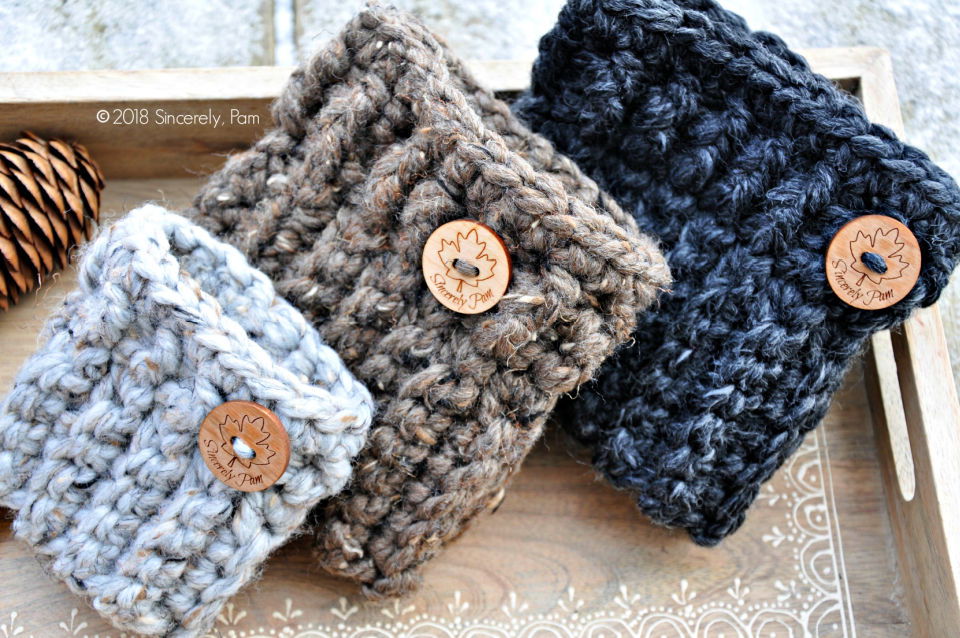 Keep your legs cozy & stylish this winter with this free crochet chunky boot cuffs pattern. This easy pattern is perfect for adding a touch of coziness to your winter wardrobe. The nice chunky weight is exactly what you need for this season's cool, crisp mornings. You'll love how fun and adorable these boot cuffs are to make with #6 super bulky yarn and a k hook (6.5mm). Get the instructions and start crocheting today! sincerelypam
7. How to Crochet Boot Cuffs – Free Pattern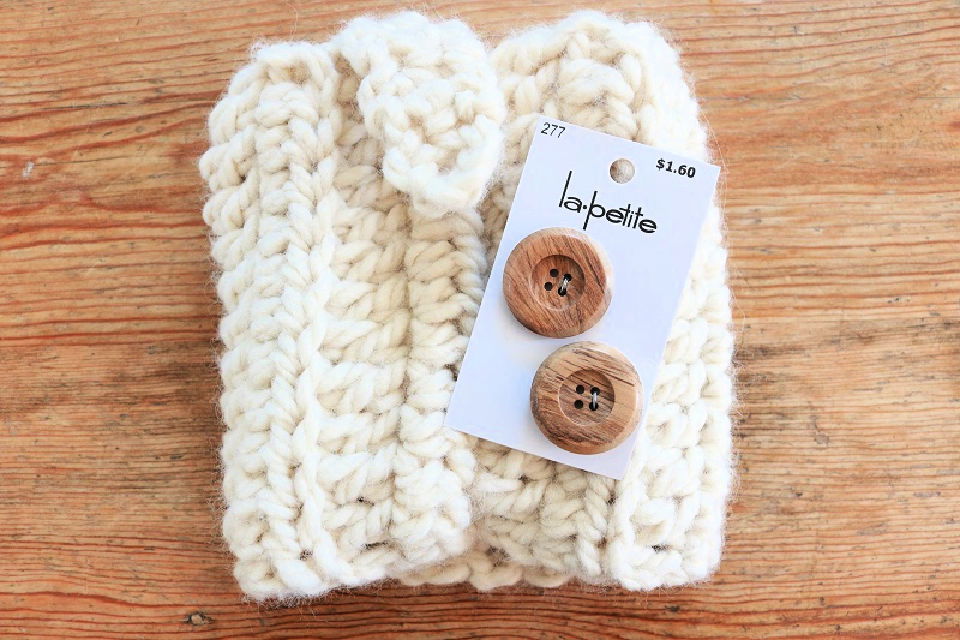 Stay warm this fall with an easy-to-make crochet boot cuff pattern! This ribbed design is chunky and features a cute button embellishment. Step-by-step instructions are included, along with the supplies needed: approx. 70 yds of super bulky (6) yarn, crochet hook size I, two 1″ wood buttons, and scissors & yarn needle. Keep your legs toasty on cool days by pairing them with your handmade crochet boot cuffs! aboxoftwine
8. Modern Crochet Textured Boot Cuffs Pattern
Add style to your winter wardrobe by pairing these quick and easy crochet boot cuffs! This pattern is beginner friendly and works in less than an hour with bulky weight yarn. It's also worked flat so crocheting in the round isn't necessary.
All you need to make this modern textured accessory are a size h/8 (5mm) crochet hook, paintbox yarns, chunky yarn, a yarn needle, scissors, and the ability to follow simple instructions. These stretchy boot cuffs will fit most adult women – try them now! leeleeknits
9. Crochet X Stitch Challenge Boot Cuffs Pattern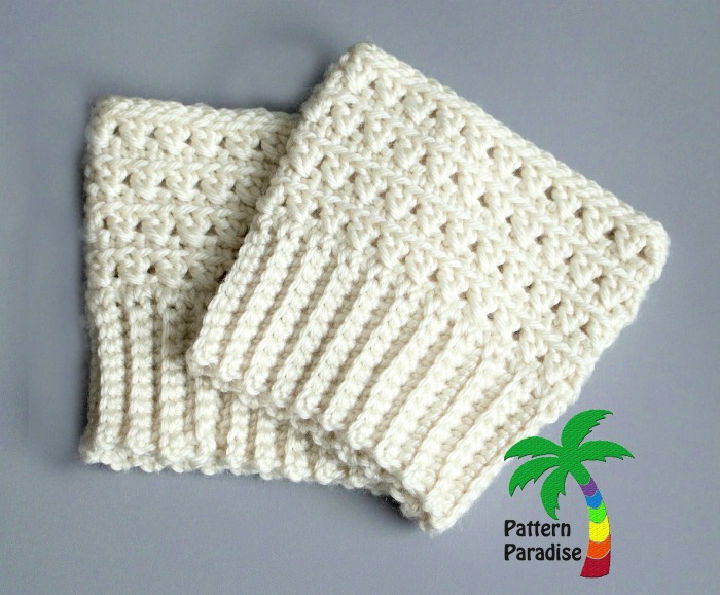 Are you looking for an easy and fun crochet project? These crochet x stitch challenge boot cuffs are perfect for beginners! These boot cuffs are comfortable, customizable and look beautiful. The pattern is free, and the materials needed include a US h(5mm) hook and worsted-weight yarn. They can also easily be adapted for other weights of yarn too. Make them unique with bows, buttons, buckles, or more – let your creativity run wild! Get started on this quick yet rewarding project today. pattern paradise
10. Crochet Chic Aran Boot Cuffs Pattern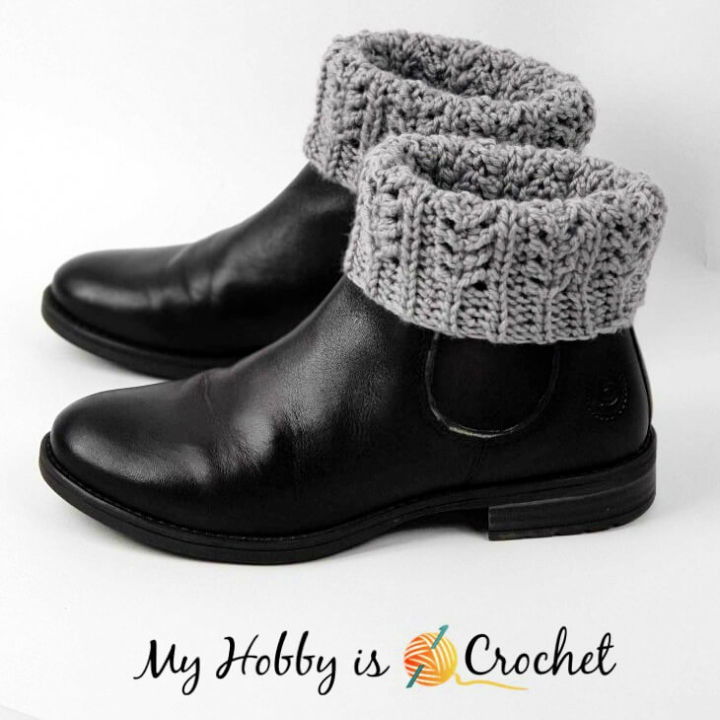 Enhance your boot style with these stylish and customizable crochet chic aran boot cuffs/ toppers. This pattern is simple and easy, worked sideways in one piece – perfect for an intermediate-level crocheter! You will need chic sheep by marly bird yarn, a 5 mm crochet hook, a tapestry needle (for sewing in the ends), stitch markers/yarn ends and scissors. These free cuffs can be adapted to fit any cuff size or boot height – so get creative and create something unique! myhobbyiscrochet
11. Easiest Willow Boot Cuffs to Crochet
Are you ready to look adorable and add some fun style to your outfit? Get creative with this easy crochet willow boot cuffs pattern! It's perfect for a beginner and requires only 1.5 – 3 oz of worsted weight yarn, plus us k (6.5 mm) and g (4.25 mm) crochet hooks and a tapestry needle. Create beautiful accessories that are great for wearing yourself and giving away as gifts! divinedebris
12. Best Delicate Tweed Boot Cuff Crochet Pattern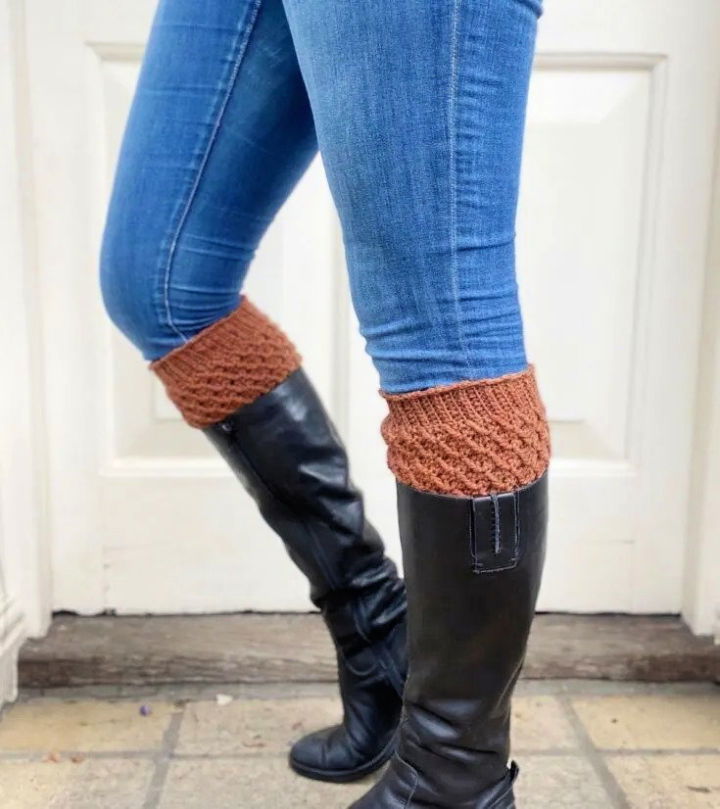 Create a unique look with this delicate crochet tweed boot cuff pattern! This quick and easy project is perfect for using leftover yarn, making it great for last-minute gifts. These boot cuffs are textured and come in beautiful neutral tones of yarn to go with any outfit.
With your 4mm (us g/6) crochet hook, tapestry needle, scissors and 100% peruvian highland wool, you can create these stylish boot cuffs that everyone will love! Make them short or extend them to make them longer – either way, they'll look amazing! hanjancrochet
13. Crochet Textured Boot Cuffs Design – Free Pattern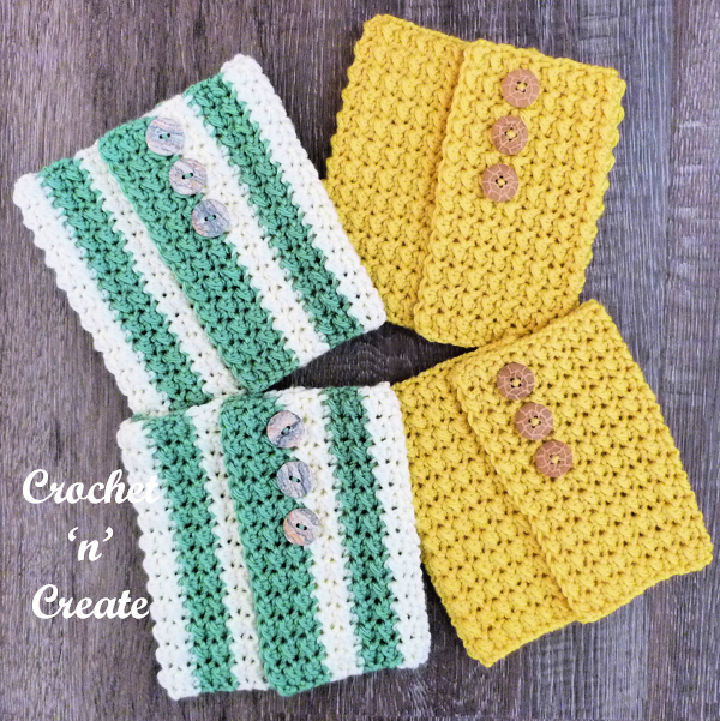 Accessorize your boots with this free pattern to make textured crochet boot cuffs! Follow the written instructions for a one-row repeat, even moss stitch design; the result is a lovely textured finish. Step up your style game by using different colors for each cuff, making them suitable for any boot length or outfit. No need to worry about leftover yarn, as this great pattern uses it up! Fun and easy to make, these cuffs are perfect as last-minute gifts too! Materials needed: caron simply soft #4 yarn, 5.50mm crochet hook & 3 medium buttons. crochetncreate
14. Crochet Slip Stitch Ribbed Boot Cuffs Pattern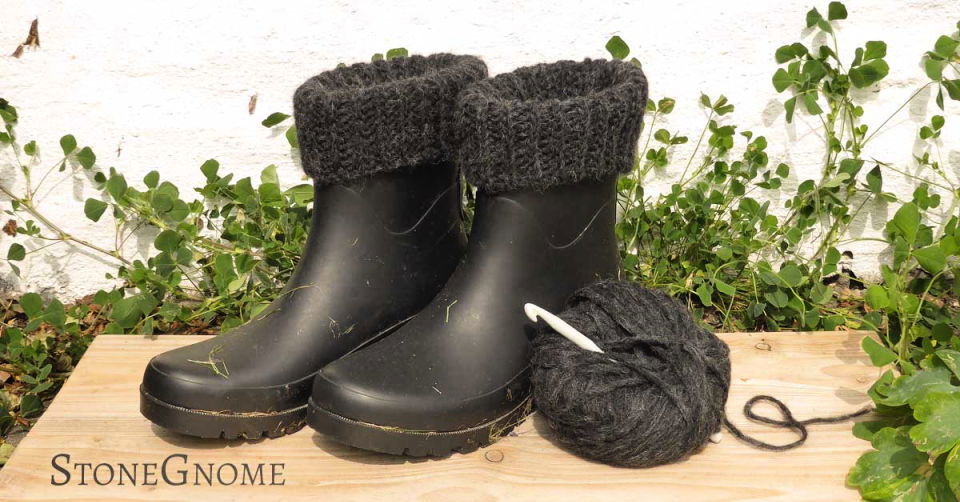 Give your boots a warm and stylish touch with these crochet slip-stitch ribbed boot cuffs! These cuffs are easy to make, look adorable and can be adjusted in length. All you need is an 8mm hook, some yarn, 2 stitch markers, a needle and scissors. The pattern includes easy-to-follow instructions for creating the cuffs and tips on adjusting them for the perfect fit. So grab your supplies today and make these versatile boot cuffs that will complete any outfit! stonegnome
15. Free Crochet Heart Boot Cuffs Pattern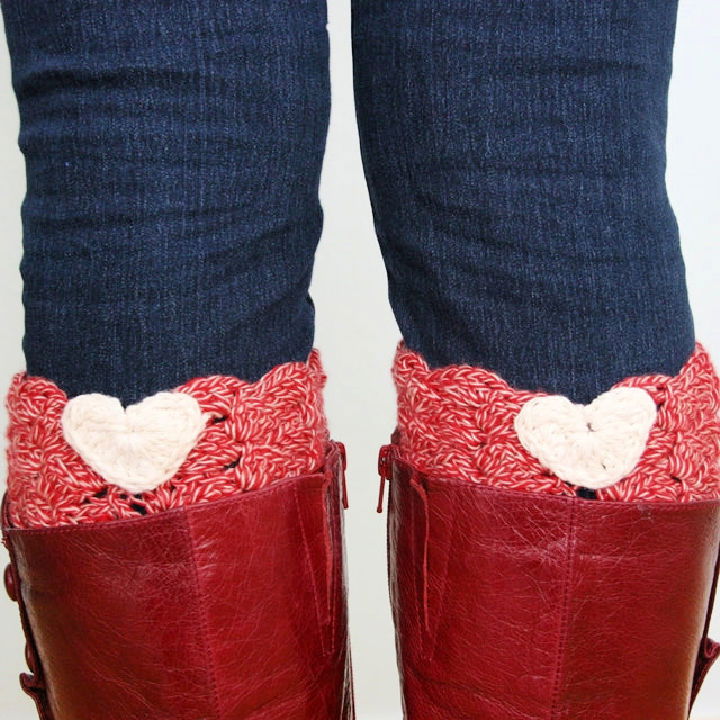 Dress your winter wardrobe in these stylish, beginner-friendly crochet I heart boot toppers. A handmade gift, they add a sweet touch of color and coziness to any outfit. This free pattern uses worsted-weight yarn in any color, plus a g (4.0mm) hook and tapestry or yarn needle for assembly. Look gorgeous and feel great with this easy craft project –give yourself the perfect pop of color and coziness with these unique homemade boot cuffs, or give them away as a special handmade gift! feltedbutton
16. Simple Crochet Cozy Boot Cuffs Pattern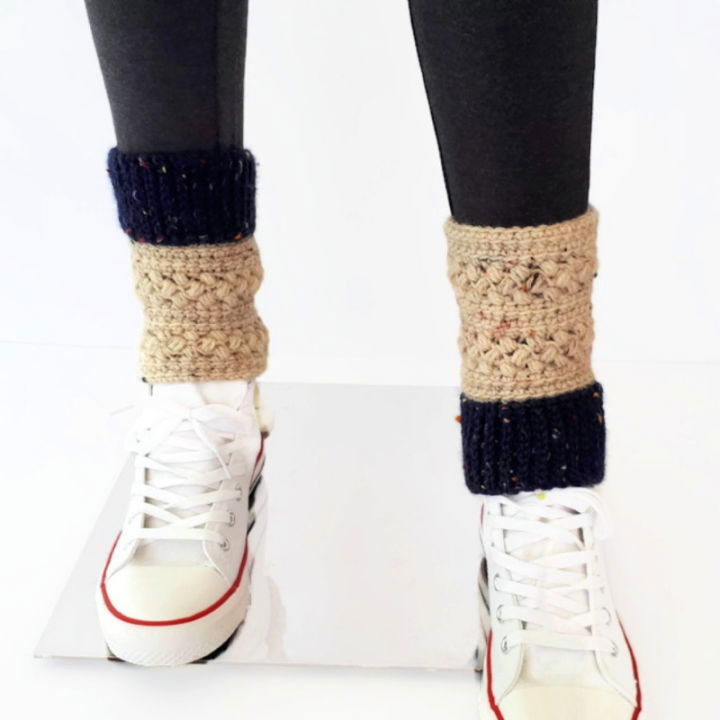 Stay cozy in style with these reversible, highly textured cozy cool beans boot cuffs! Perfect for adding a touch of color to winter outfits, this pattern is easy to make and looks adorable.
All you need is 4 worsted/aran yarn, us-sized h/8 (5mm) & j/10 (6 mm) crochet hooks, stitch markers and a yarn needle. Why not coordinate your boot cuffs with your favorite winter coat? With so many colors to choose from, you'll surely find the perfect shade. Get creative and craft something special today with this free crochet cozy boot cuffs pattern! madewithatwist
17. Crochet Ribbed Boot Cuffs Pattern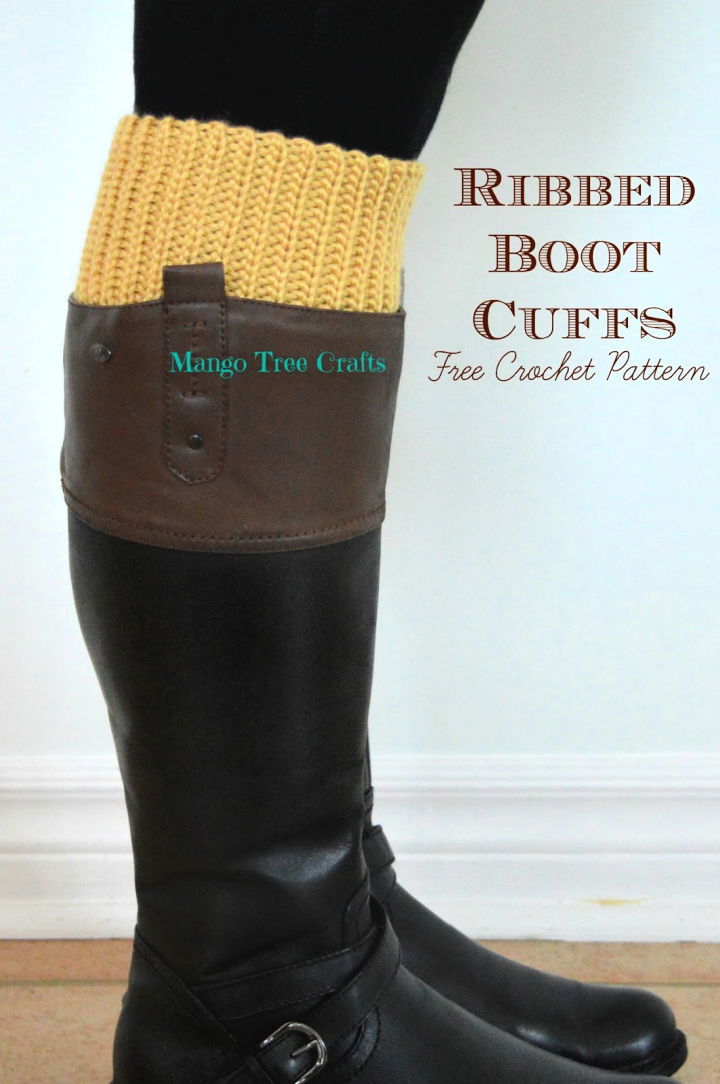 Keep your feet cozy and stylish this fall with this free crochet ribbed boot cuffs pattern. This easy-to-follow tutorial will show you how to make these quick and comfy accessories using a simple slip stitch technique into back loops, which gives the finished product a knitted ribbed look.
With just worsted weight yarn and a 5 mm hook, you'll be able to whip up these cozy boot cuffs in no time – they're perfect for gifting or as stocking stuffers! Download this free crochet ribbed boots cuff pattern today and create something special for yourself or someone else. mangotreecrafts
18. Cool Crochet Ribbed Boot Cuffs Pattern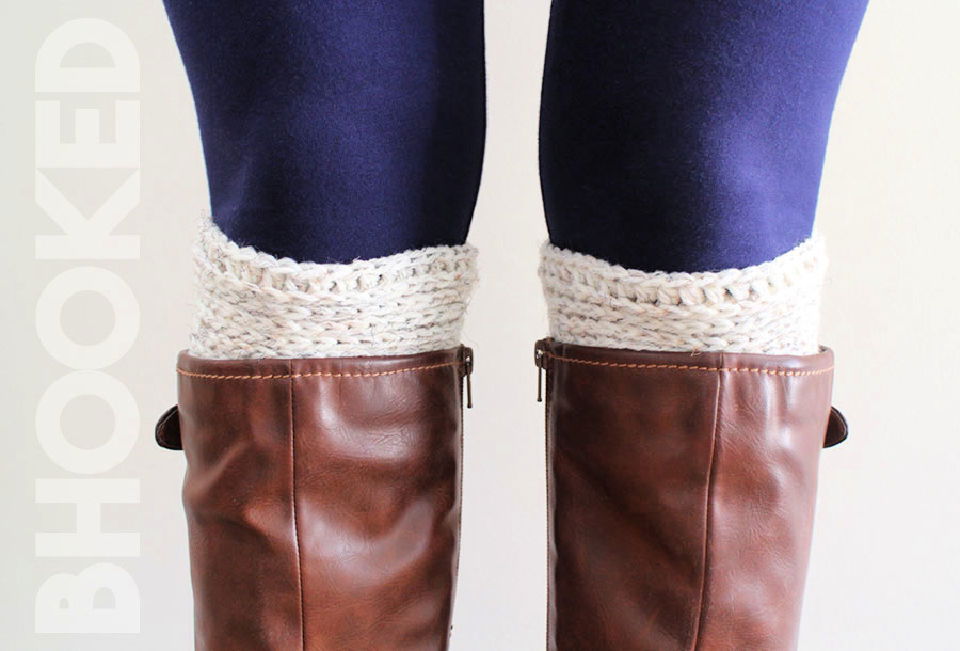 Keep your toes toasty and stylish this fall and winter with these easy ribbed crochet boot cuffs! You only need one ball of lion brand wool-ease, a 6 mm crochet hook, yarn needle, scissors and approx. With 95 yds of yarn, you'll have a simple pair of boot cuffs created in no time. With the skill level being easy and having an 11″-13″ circumference & 4″ tall size, they make great gifts or keep them for yourself! Keep warm all season long with these ribbed boot cuffs! bhookedcrochet
19. St. Patty's Crochet Boot Cuffs Pattern With Poms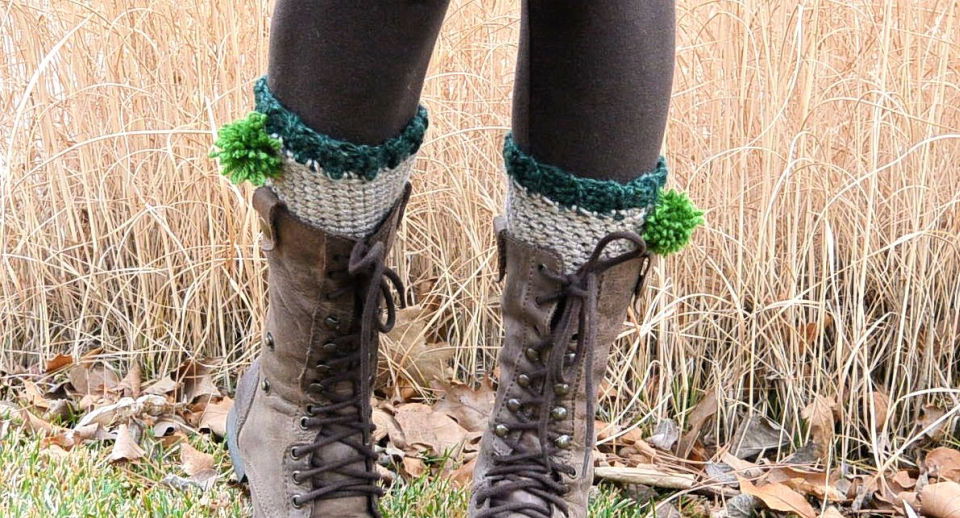 Celebrate st. Patrick's day with a crafty project! These crochet boot cuffs with poms are the perfect way to keep cozy and show some holiday spirit. They're simple enough for beginners, so you can have fun making something new – plus, they make an excellent handmade gift for any of your loved ones.
All you need is lion brand heartland grand canyon and kings canyon yarns, kelly green yarn for the pom, scissors, a tapestry needle to weave in ends, and a size g crochet hook. Follow the instructions to create these festive boot cuffs today! mamainastitch
20. Crochet Celebration Boot Cuffs Pattern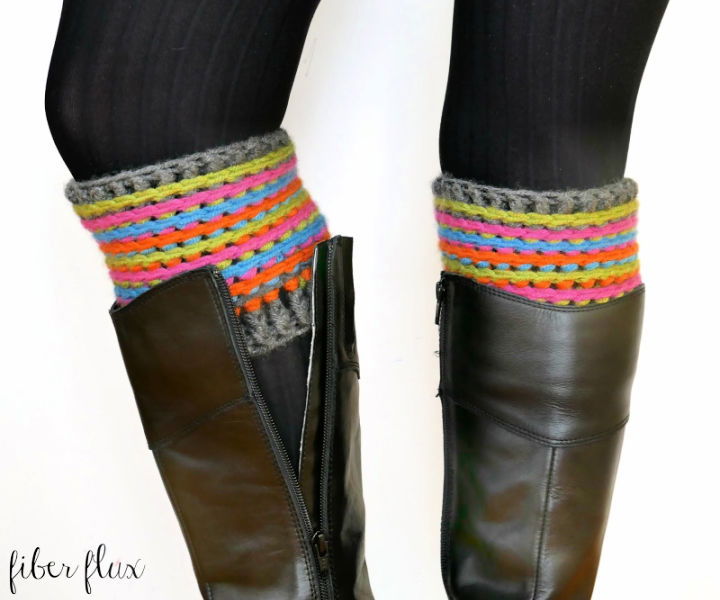 Make a style statement with this free crochet celebration boot cuffs pattern! This beautiful and easy project is the perfect way to add texture, warmth, and coziness to your winter wardrobe. Crocheted out of lion brand wool spun yarn, these cuffs will look great on any pair of boots while keeping the chilly air away from your feet. Instructions with a full video tutorial make it simple to follow, so you'll have stylish boot cuffs in no time! Grab some yarn and grab your 6.5 mm hook — let's get started on this lovely project! fiberfluxblog
21. Crochet Friendship Boot Cuffs Pattern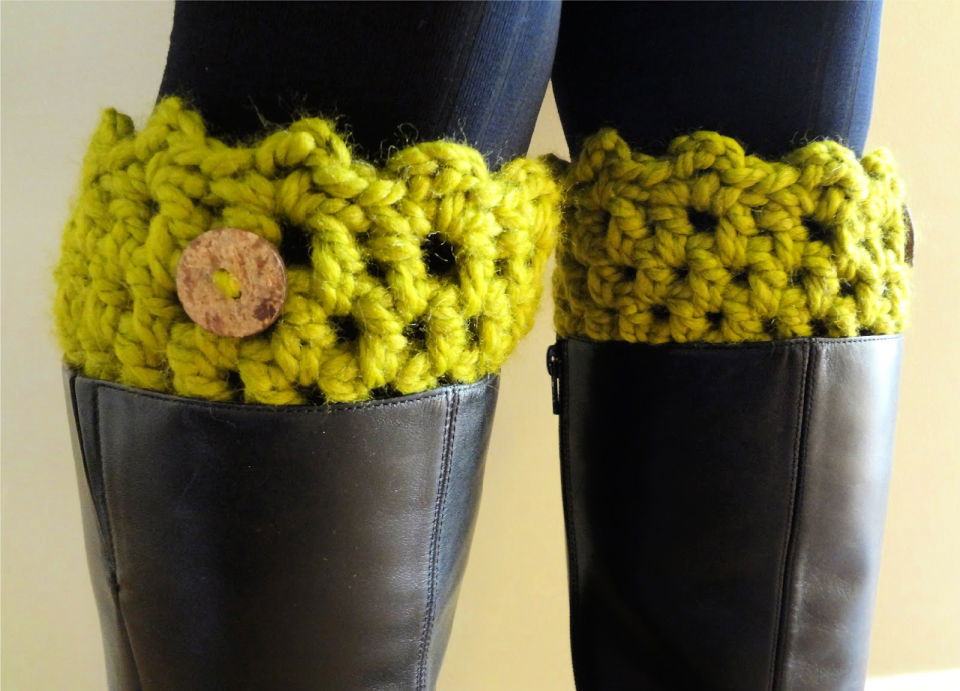 Stay comfy and warm with these cute crochet friendship boot cuffs! This free pattern plus video tutorial makes it easy to create a pair of boot cuffs that are perfect for any outfit. The decorative edge adds extra flair, while the optional button brings additional detail. Using wool ease thick & quick yarn, and an n (9mm) crochet hook, you can quickly craft these in the round, just 5 inches tall and 15-inch circumference. Warm up your wardrobe – get started on making your own pair now! fiberfluxblog
22. Easy Crochet Boot Cuff Tutorial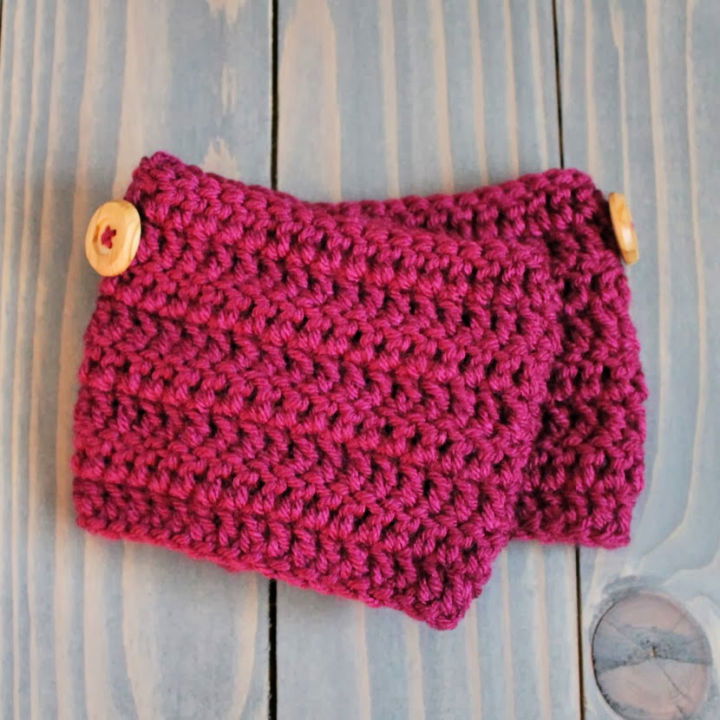 Stay warm and stylish this season with these easy-to-make crochet boot cuffs! With step-by-step photo instructions, you need worsted weight yarn, a 5mm hook, yarn needle, scissors and buttons to create a quick and simple handmade accessory that will look adorable. Whip up your own pair of stunningly cute cuff boots in about an hour – perfect for gifting or personal use! sewchatty
23. Reversible Tunisian Crochet Boot Cuffs Pattern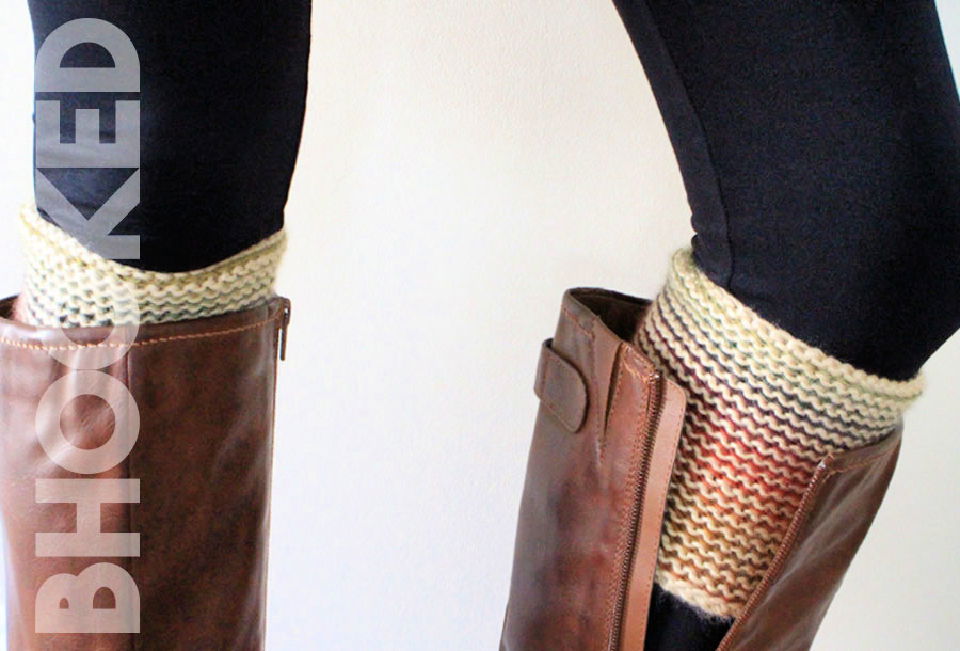 Are you looking for a unique, fun project? These reversible Tunisian crochet boot cuffs are perfect! With two different yarns, the result is stunningly beautiful. The instructions and video tutorial take you step by step through the basics, and the finished size can be customized to fit your needs. Recommended supplies: caron simply soft yarn a, red heart unforgettable yarn b, 5.5 mm double-ended crochet hook, yarn needle, scissors -suitable for intermediate skill level with a customizable fit. Get crafting today! bhookedcrochet
24. Crochet Boot Cuffs – Step By Step Instructions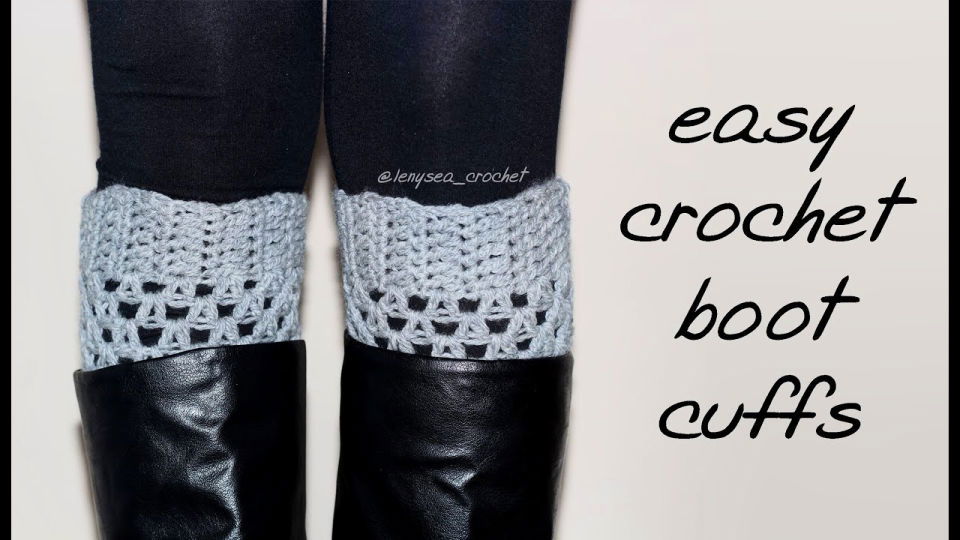 Create a unique fashion statement with this fun crochet lace boot cuffs pattern & tutorial. Very simple design and easy to adjust, it's perfect for any level of experience. You'll get detailed step-by-step instructions with measurements included – length 6 inches, circumference 14 inches. Gather the materials you need: medium worsted weight yarn, size g / us 6 (4.0 mm) hook, scissors, tapestry needle and an optional stitch marker — then start crocheting! Enjoy customizing your look while having fun crafting something special!
25. Crochet Lace Boot Cuffs Design – Free Pattern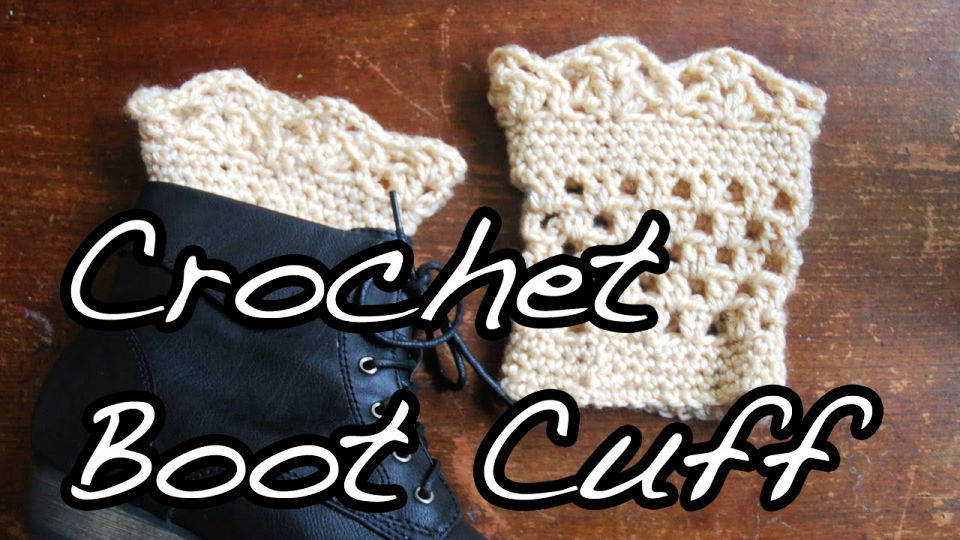 Learn to make crochet lace boot cuffs with this beginner-friendly tutorial! It's easy and fun so you can whip up a pair quickly. These boot cuffs look super adorable and would be perfect as a gift or for yourself. You'll need 100-150 yards of worsted-weight yarn, a size 5 mm crochet hook, and a yarn needle to weave in the ends. There is no seam in this item since it's crocheted in the round – plus, there's an option to add a bow! Make these boot cuffs now for a fashionable fall style.
Related Free Crochet Patterns:
Discover a wide range of free crochet patterns for all skill levels. From ponchos to headbands, scarves, and more, our patterns are easy to follow and perfect for your next project.
Conclusion:
Crochet boot toppers are a great way to add versatility and style to any outfit. With 25 free crochet boot cuff patterns for beginners, you can easily learn how to make these fun and fashionable accessories! Detailed instructions will help you get started with your first pair of crocheted boot toppers. You'll be able to find something perfect for any season or occasion just by browsing through this selection of easy-to-follow patterns. From delicate lace styles, bold colors, simple shapes, and more intricate designs – these boot cuffs have it all! Get creative and start making some stunning pieces that will show off your fashion skills in no time!