Learn how to crochet beautiful skirts with these 25 easy and free crochet skirt patterns! Each crochet skirt pattern includes detailed instructions and step-by-step tutorials; even beginners can succeed in crocheting a skirt. From a classic long skirt to a sassy mini skirt, we've something for every style. The simple process will get you hooked on the art of free crochet skirt patterns! Whether you're looking for something more tailored or free-flowing, having the instructions to make your own pattern is incredibly helpful when creating unique pieces. Challenge yourself today by experimenting with free crochet skirt patterns!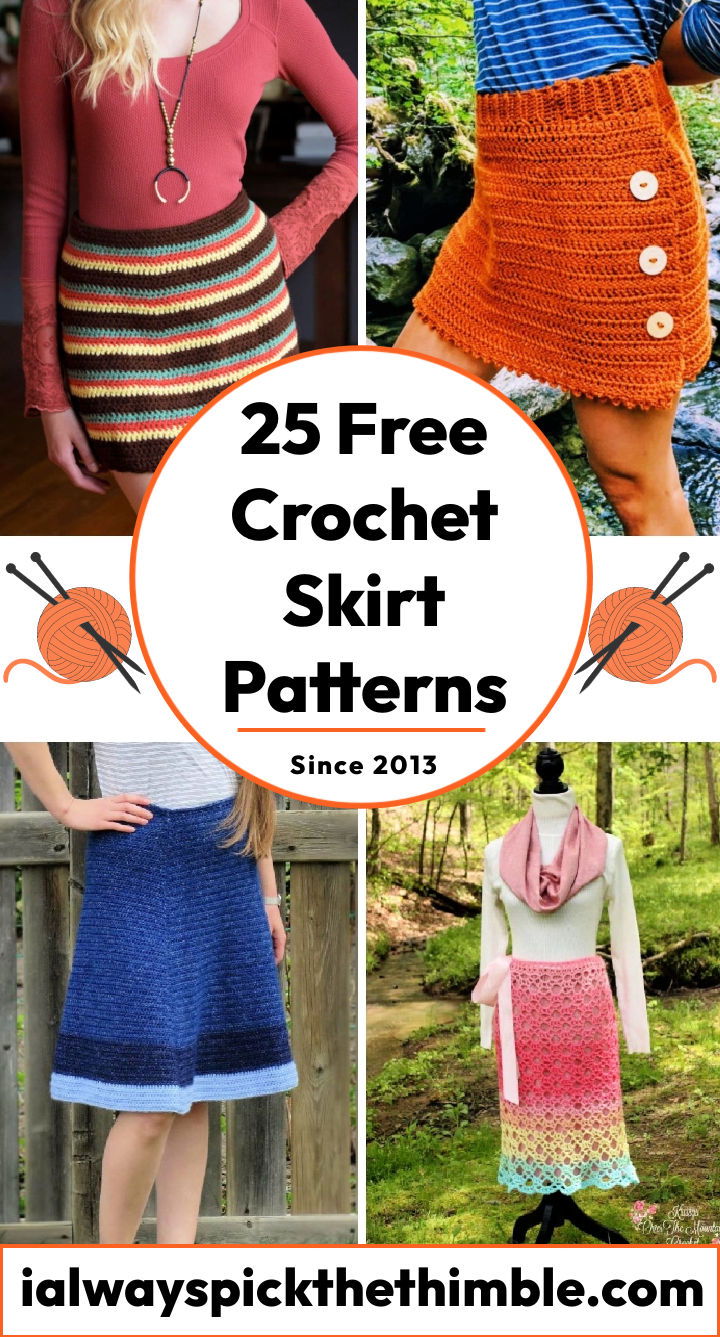 Free Crochet Skirt Patterns
Discover a variety of free crochet skirt patterns to create stylish and flattering garments. With easy-to-follow instructions, you can craft your own custom skirts from the comfort of your home. Make an elegant lacy skirt for special occasions or a simple pleated skirt for everyday wear. Choose different colors and textures to express yourself with a creative flair! Each pattern is designed to offer a comfortable fit and plenty of options for personalization. Get ready to show off your skills in no time with these beautiful free crochet skirt patterns!
1. Crochet Striped Mini Skirt Pattern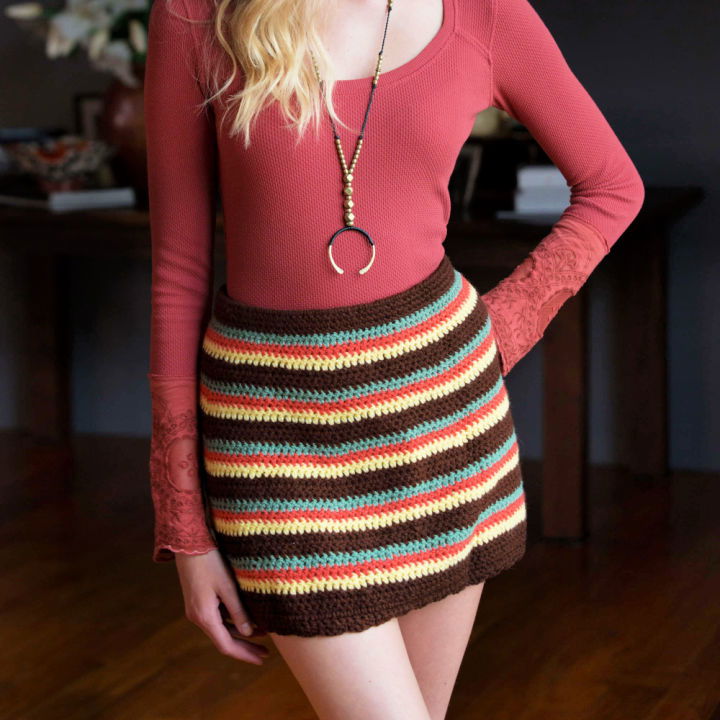 Crochet your own stylish mini skirt with this easy pattern! Whether you choose bright colors or something more subdued, you'll be able to create a unique piece that pairs great with tall boots. All you need is red heart super saver solids Yarn, a 4.0 mm (G) crochet hook, stitch markers, elastic, and a needle for assembling the pieces. Don't wait – get started on your crochet striped mini skirt today! yarnspirations
2. How to Crochet Gelato Skirt – Free Pattern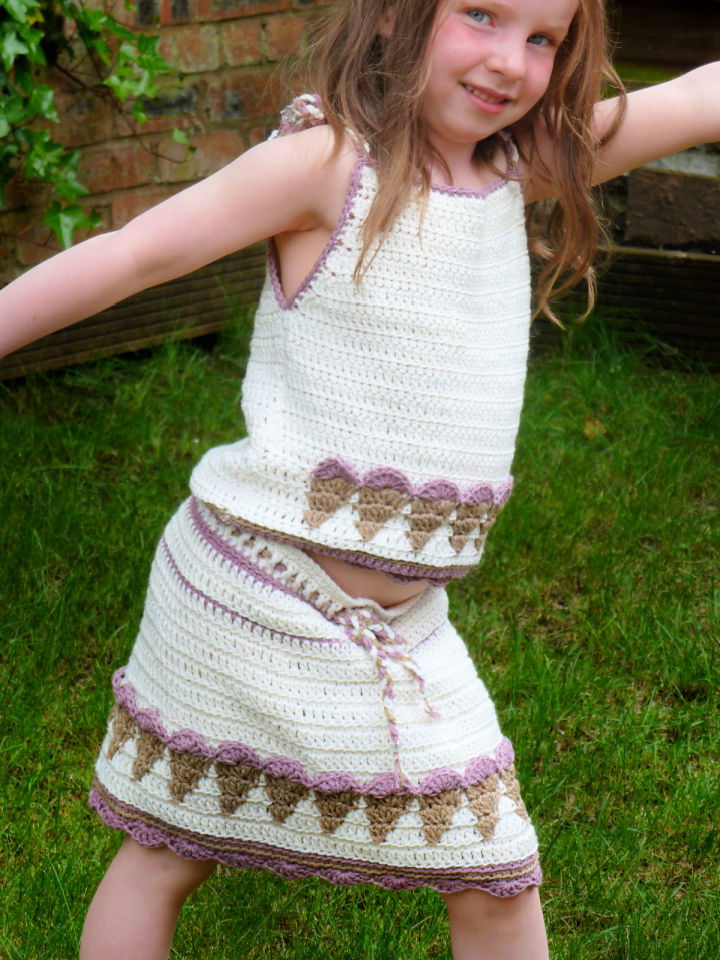 This crochet gelato skirt pattern is perfect for a light and pretty look! This washable skirt is comfortable, adjustable with a tie belt, and suitable for many occasions. The sirdar simply recycled aran yarn's tight gauge means no lining is required. Match it with one of our Gelato Tops to complete your outfit. Pick up your hook size 4 mm (G) today and start crocheting this beautiful design! ravelry
3. Crocheting a Lace Skirt – Free Pattern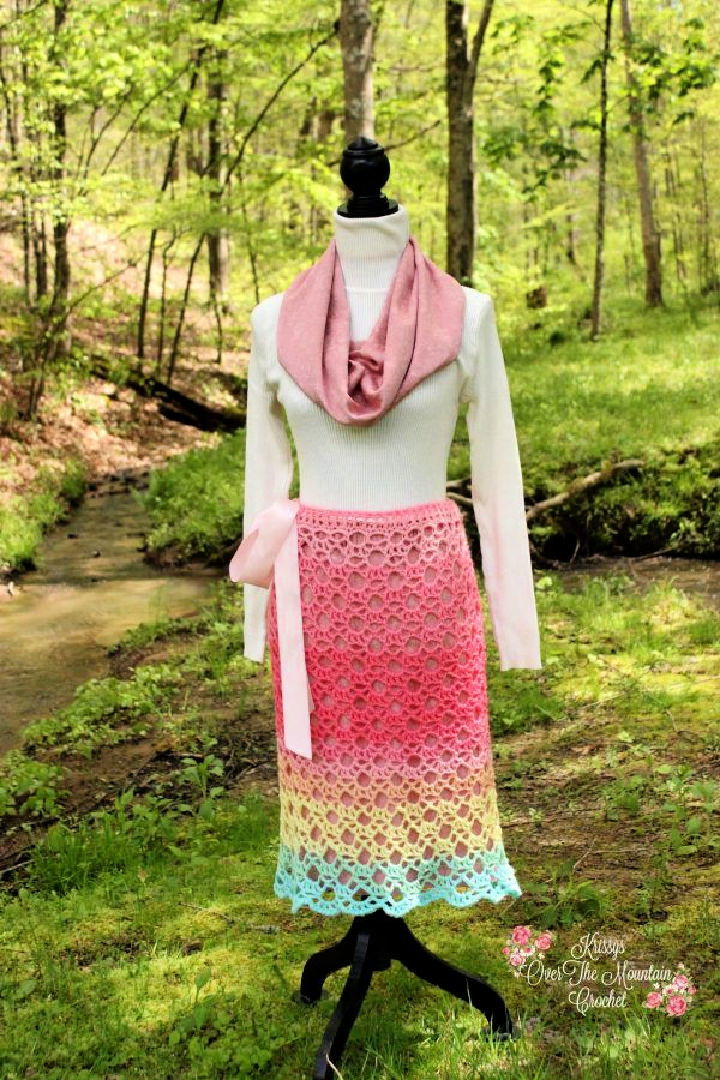 Are you looking to crochet a beautiful and colorful lace skirt? Look no further! With this free pattern, you can create an adorable handmade accessory for your wardrobe in just no time. The fan stitch is so easy that anyone can master it quickly with the included easy-to-follow instructions. Create a fun addition to any outfit with minimum effort!
All you need are (3) mandala yarns and hook size j-9/5.5mm to get started, plus enjoy the beautiful texture these lovely garments provide and all of the compliments from friends and family. What are you waiting for? Try out this project now and have yourself a stunning handmade piece soon! krissysoverthe
4. Easy Crochet Skirt Pattern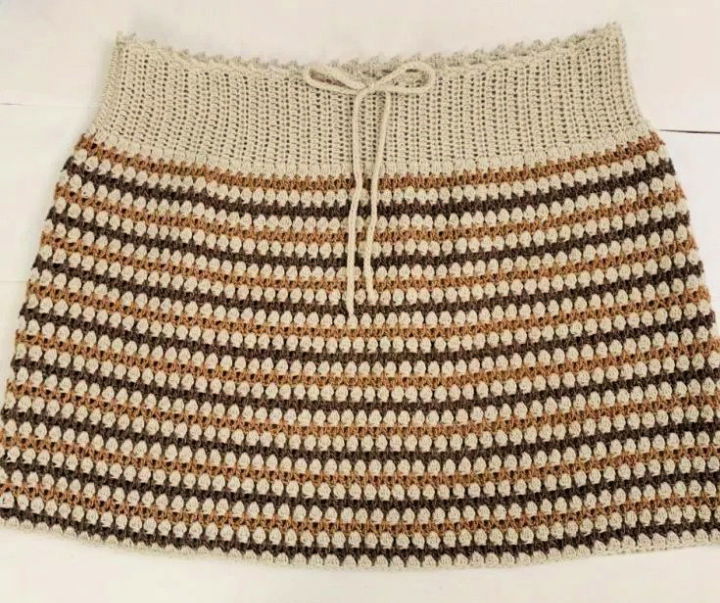 This easy crochet skirt pattern is perfect for beginners! Just make more or fewer rows to customize the length. Use a combination of v stitch and cluster stitches to create an elegant, comfortable look with a silky smooth texture. Follow step-by-step instructions with a video tutorial; you need #0 lace/2ply weight yarn; 3mm crochet hook; scissors; and yarn needle (color change optional). Test it out –you won't regret it! knitcroaddict
5. Free Crochet Pleated Mini Skirt Pattern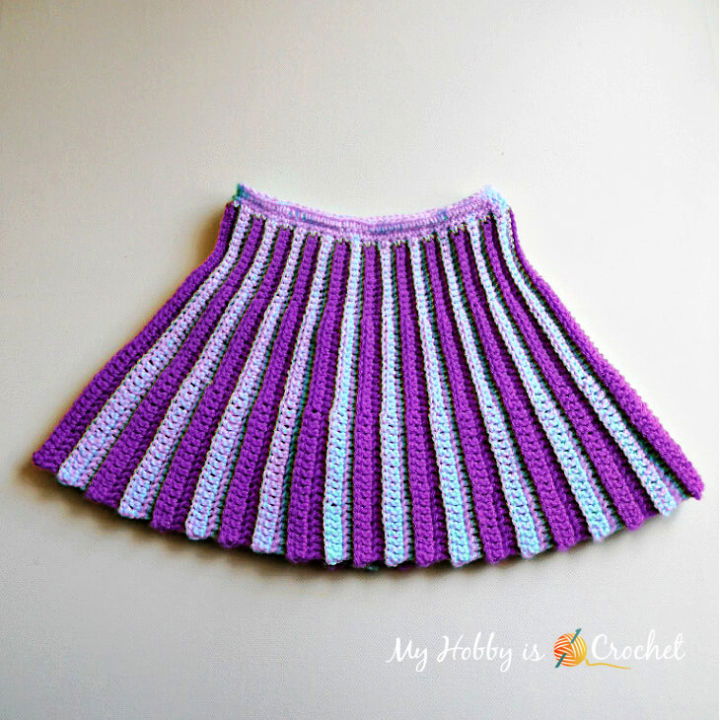 This free crochet pattern for a cute pleated mini skirt is perfect for little girls! The elasticized waist makes it easy to put on and take off. Choose one solid color, make it more fun with two or more vertical stripes of different colors, or even self-striping yarn.
With the right lightweight yarn, hook size 3.5 mm and 4 mm crochet hook for the waistband, an elastic band, sewing needle and thread, tapestry needle and scissors, you can create handmade accessories that your little girl will love! Have fun creating something special – look beautiful in this pleated mini skirt. myhobbyiscrochet
6. Gorgeous Crochet Maxi Skirt Pattern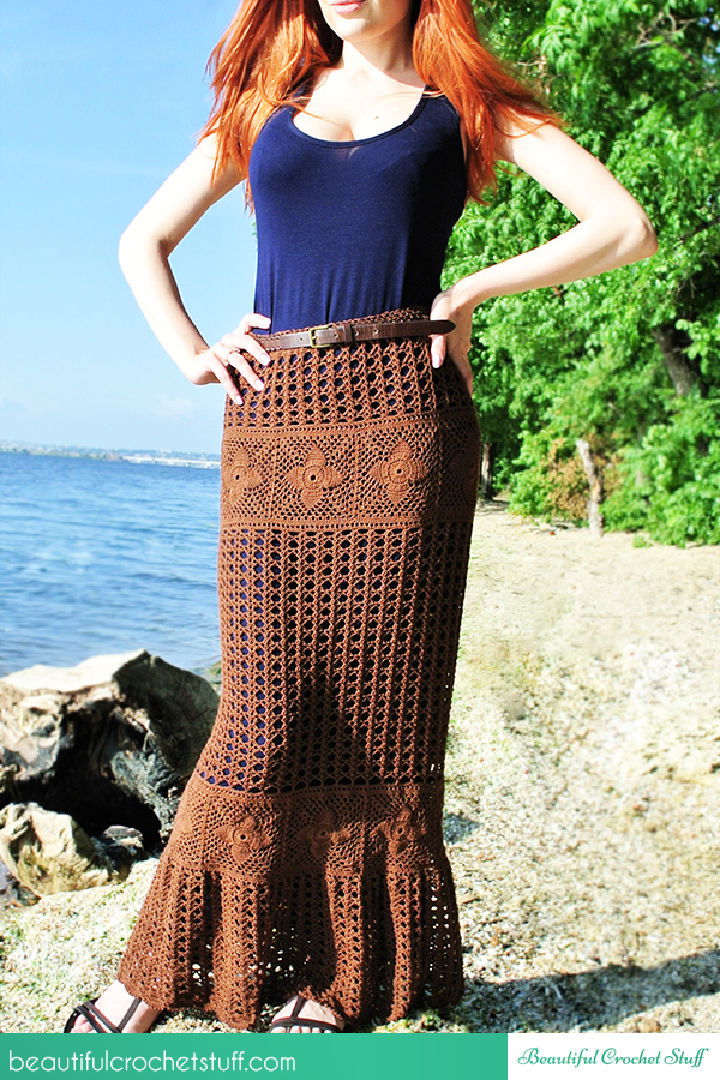 Make your own stylish maxi skirt with this free crochet pattern. The instructions will guide you through choosing the right materials, including yarn and a 2mm hook, through creating this long skirt adorned with beautiful flower motifs. Perfect for hot summer days or winter styling when paired with boots! Get creative and choose any color you want to make this unique piece of clothing that will be sure to turn heads. beautifulcrochet
7. 4 Color Crochet Little Textures Baby Skirt Pattern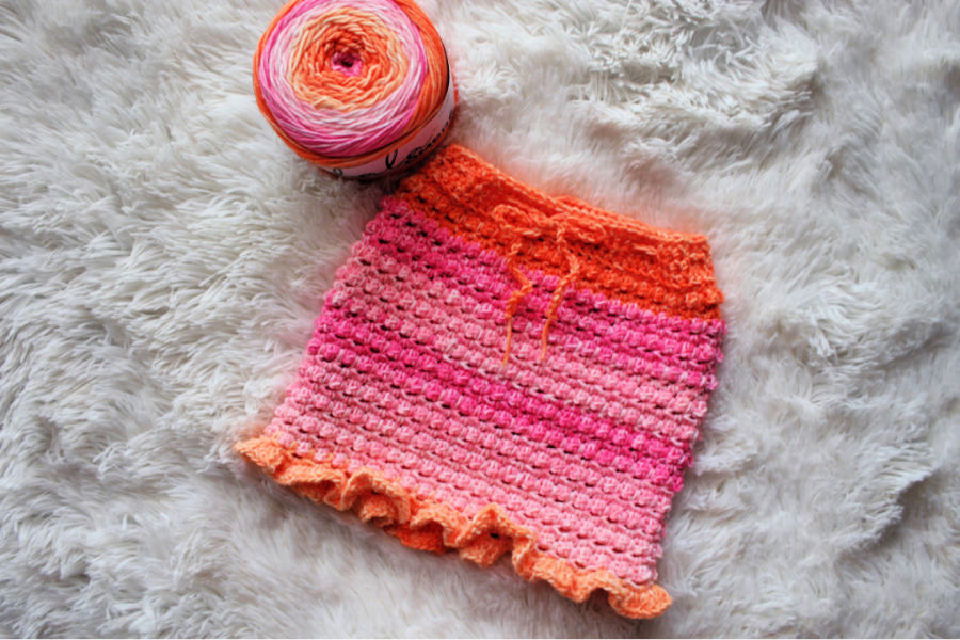 Be creative and make something special for your little one with this free crochet little textures baby skirt pattern! This adorable skirt is easy to make, featuring a fun texture, an optional straight or ruffled trim, and a drawstring option. Comes in 6 sizes from newborn to 24 months, perfect for any occasion – dress up photos or everyday wear!
You'll need worsted-weight yarn, I hook, and a darning needle to complete this project. Perfect for those looking for an easy difficulty-level project that will create a beautiful result – look no further than the little textures baby skirt crochet pattern! twobrothersblanket
8. Easy Crochet Delphinium Summer Skirt Tutorial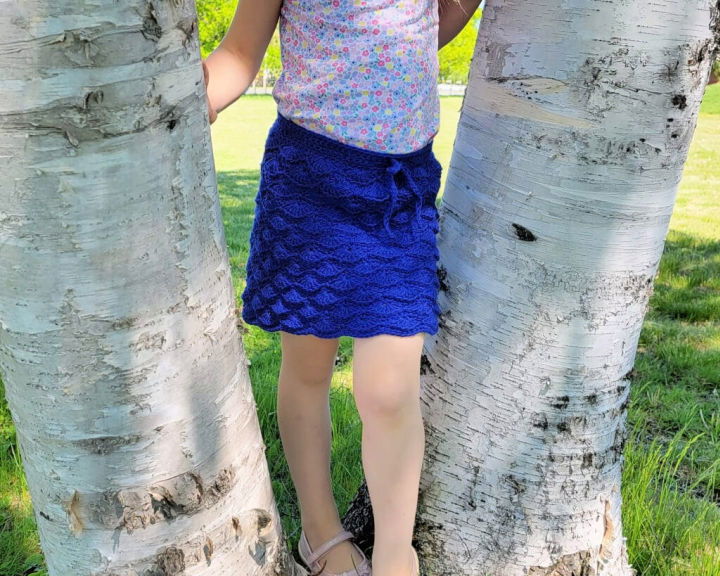 Create a stunning handmade accessory for your loved one's wardrobe with this crochet delphinium summer skirt pattern. Featuring unique texture and elegance, this crochet pattern is easy, fun to make and perfect for beginners!
All you need is DK weight #3 yarn, hook g (4.00 mm), tapestry needle, measuring tape, stitch marker and size chart from the instructions that come along with it. Wear it with any outfit you like or surprise your loved ones by gifting them something special! sincerelypam
9. Modern Crochet Melissa Skirt Tunisian Pattern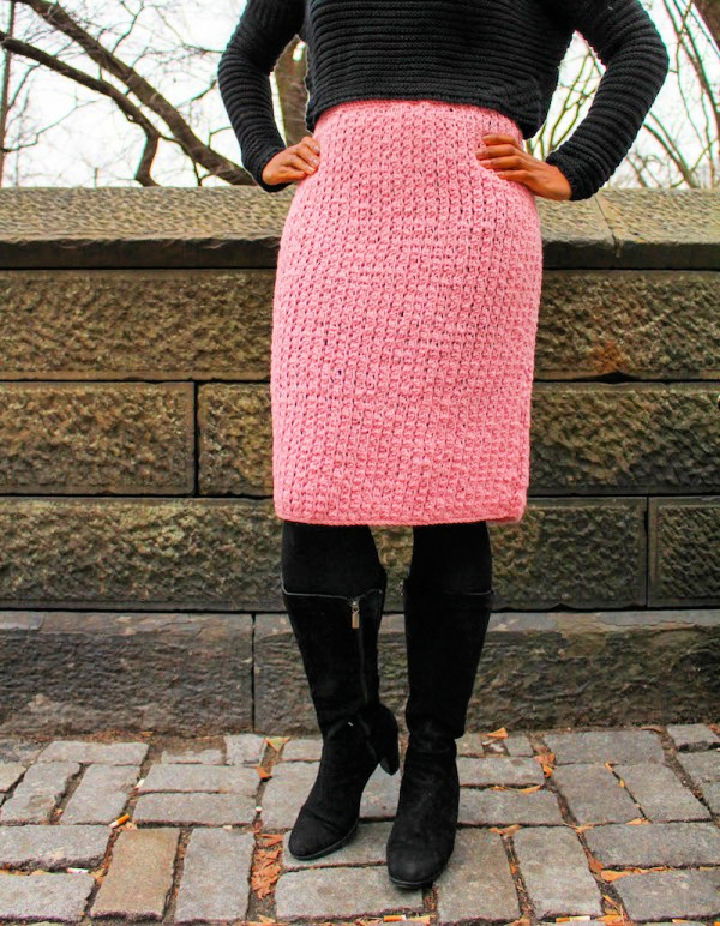 Take your crochet skills to the next level with this easy-to-make modern melissa skirt! With a vintage Tunisian stitch pattern, updated for modern style, and heavy wool fabric that is perfect for wearing over tights or leggings without lining – you'll be crafting in comfort!
All you need is rowan pure wool worsted yarn, a 10.5 mm hook, yarn needle, stitch marker and 0.75" (2 cm) elastic plus a sewing needle and thread to make this stylish skirt. So get ready to start stitching – it's sure to become one of your go-to wardrobe staples! undergroundcraft
10. Simple Crochet Vintage Skirt Pattern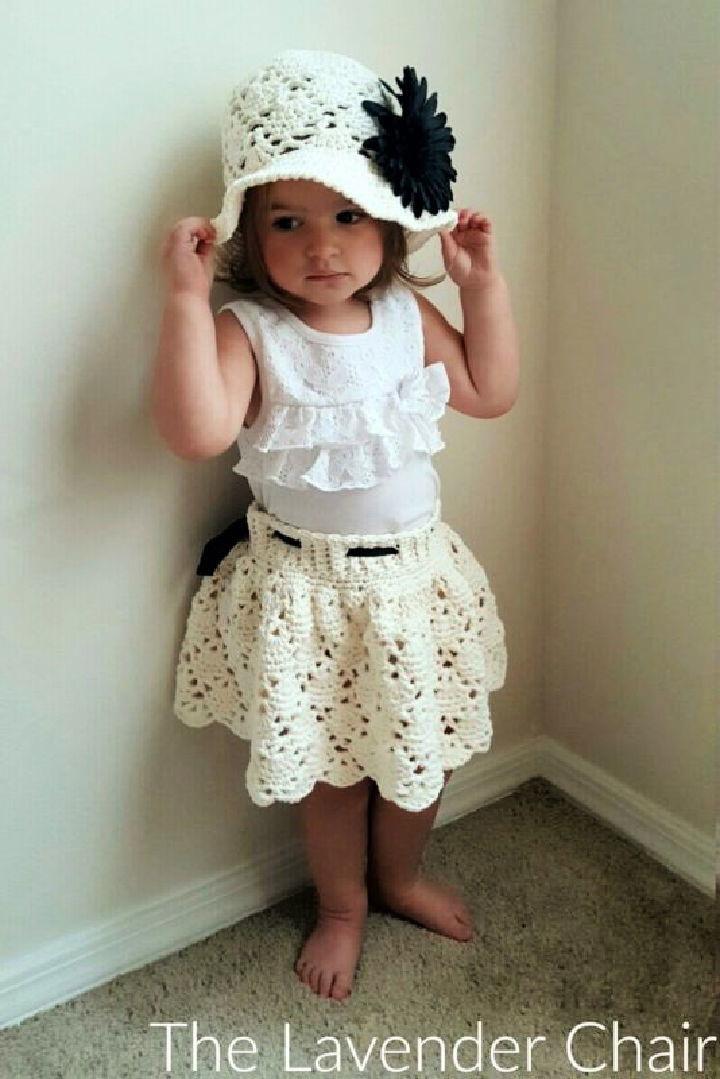 This crochet vintage skirt pattern is perfect for your little one. It features an eye-catching piece with great texture, making them look cute! The instructions are easy and suitable for beginners. Make sure to have worsted-weight cotton yarn, a 5.50mm crochet hook, a yarn needle and ribbon (optional), all before you start crocheting this beautiful masterpiece. With some patience and skill, you can create this intermediate-level project in no time! thelavenderchair
11. Best Jean Skirt Crochet Pattern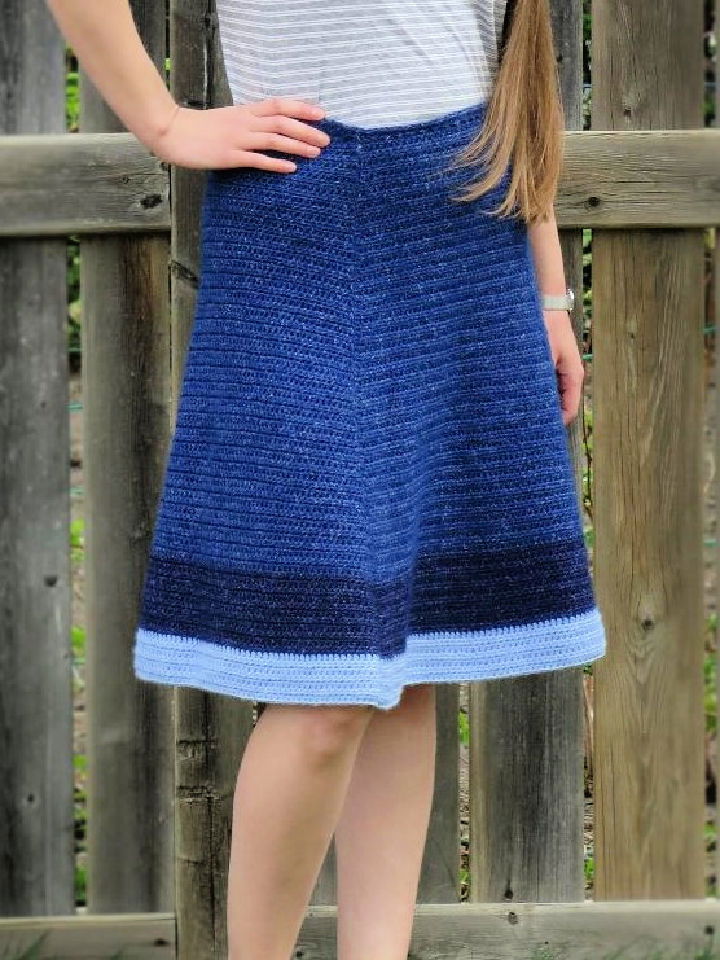 Create a gorgeous jean skirt with this easy-to-follow crochet pattern! It's fun to make and perfect for summer or winter wear. Pair it with anything you like, from sandals to boots; sure to turn heads wherever you go. With simple instructions, materials such as lion brand jeans yarn weight 4 worsted and a 4.5mm (g) crochet hook—plus a yarn needle and scissors—you'll have an elegant handmade accessory that looks beautiful whatever the occasion! shabbysheep
12. Crochet Velvet Skirt Pattern for Beginners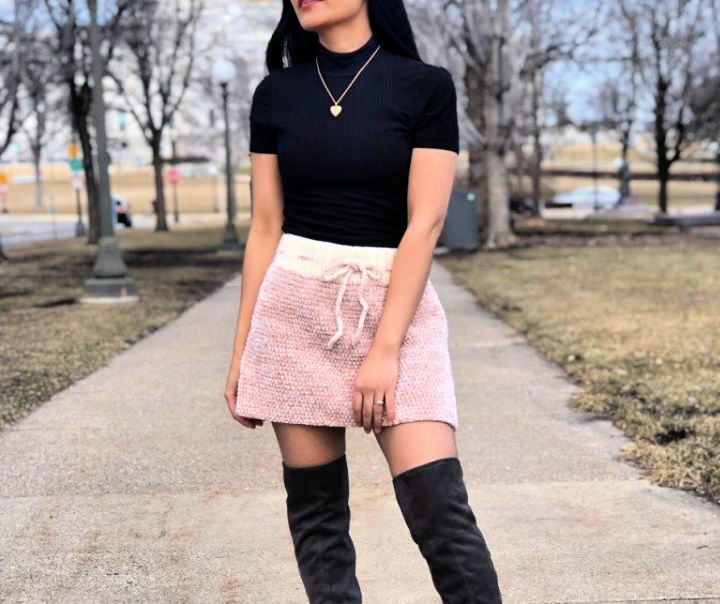 Create an effortless, stylish look with this free crochet skirt pattern! The velvet skirt is a perfect choice for beginners – it's easy to make and requires only basic materials. It features an airy construction that makes it lightweight and comfortable to wear. Plus, the instructions come with a helpful video tutorial to start crocheting immediately! Gather up your #4 medium-weight yarn, 4 mm crochet hook, scissors, yarn needle, and stitch markers – you'll look chic in no time! knitcroaddict
13. How to Make Frances Skirt – Free Crochet Pattern
Looking for a cozy and chic skirt to wear this fall? Look no further than the Frances skirt! This high-waisted pattern is incredibly comfy and easy to make. It comes in three sizes, so it's flattering on any body type, with an adjustable waist size for the perfect fit.
The materials you need are vanna's choice lion brand yarn, a 5mm hook, plus 3 one-inch wood buttons for embellishment – making it doable even for beginners. Whether you're making your first crocheted garment or tenth, you can look stylish when wearing this squishy stretchy skirt during rainy days and chilly nights! hookyarncarabiner
14. Pretty Crochet Shelleys Shells Skirt Pattern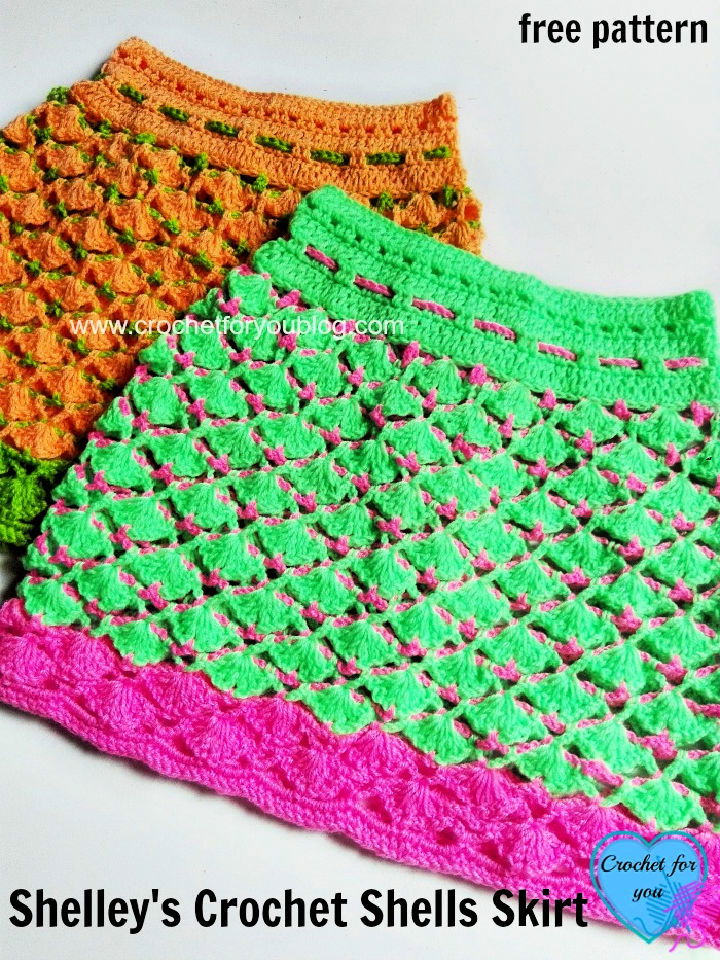 Looking for a perfect gift for your 1 or 2-year-old? Look no further than shelley's crochet shells skirt-free pattern! With its fun texture and intermediate skill level, this beautiful skirt will make your little one look pretty.
All you need is sport yarn, a 4mm and 4.5 mm crochet hook, one button, and a tapestry needle to weave ends. The finished size measures 20″ waist circumference and 11″ height – the perfect size for 1-2 yrs toddler girls! So get creative today with this stunning pattern design by shelley's crochet shells skirt! crochetforyou
15. Unique Crochet Granny Stripe Skirt Pattern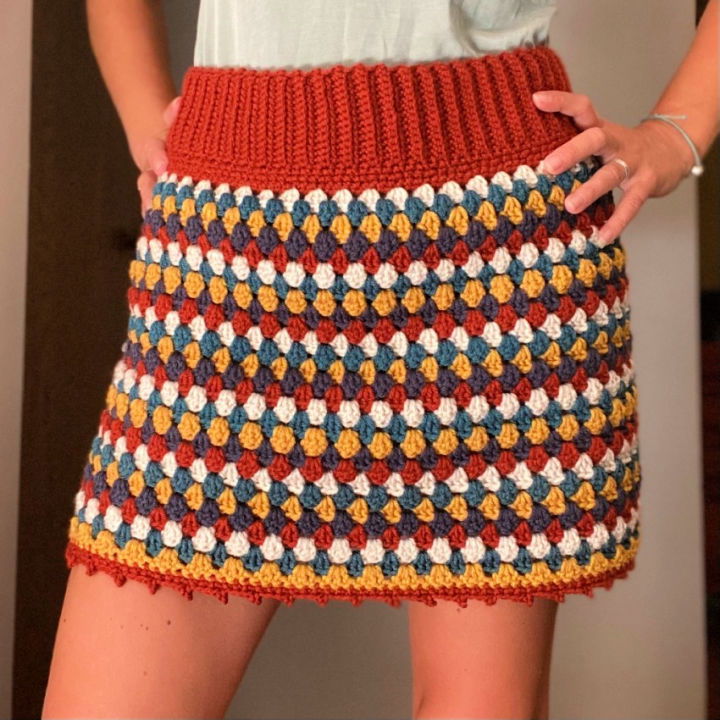 Take your crochet skills to the next level with this free pasadena skirt pattern! This modern take on a timeless style is perfect for any season, featuring classic granny stripes, a wide waistband, and an adorable picot hem. Use worsted-weight acrylic yarn to make it warm and cozy for fall & winter, or switch to cotton yarn for lighter summer wear.
An optional drawstring keeps the skirt exactly where you want it while staying hidden inside. With supplies like medium/4/worsted weight yarn, 5mm (h) crochet hook, stitch markers, scissors & a yarn needle – what are you waiting for? Make something special today! carlieflo
16. Crocheted Ruffled Skirt – Free Pattern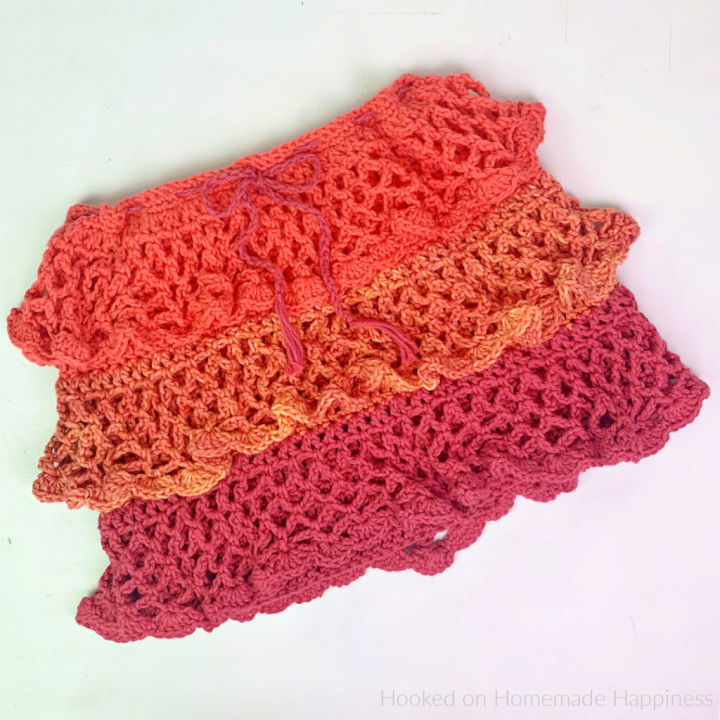 This ruffled crochet skirt pattern is the perfect summer fashion accessory! With it, you can easily adjust the pattern to any size and change the starting chain number and length. Perfect for wearing with or without leggings or tights, this modern look will be sure to make a statement.
You need hobby lobby supplies like an h/5mm hook, some yarn needles, and scissors, and you're good to go! Level: intermediate. Make your own unique skirt today with this amazing ruffled crochet pattern – it's easy and fun! hookedonhome
17. Crochet Komorebi Pleated Skirt Pattern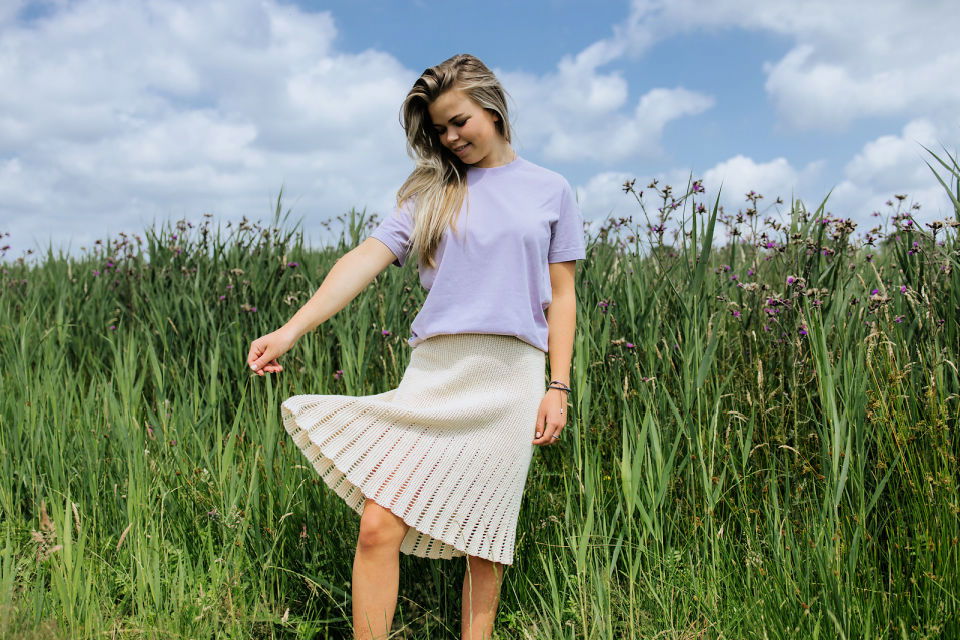 Spruce up your summer wardrobe with this stylish crochet komorebi pleated skirt pattern! This beautiful pleated skirt is made of durable cotton yarn with a 3.5mm crochet hook, button, scissors, tapestry needle, stitch markers and pins. The light filtering at the bottom of the skirt gives it an extra special touch that's perfect for any occasion. With these easy-to-follow instructions, you can crochet a unique piece in no time – follow the steps, and you'll have a stunning garment ready in no time! Get creative, and don't forget to block your project when done for the best results. Try out this gorgeous komorebi pleated skirt pattern today! durableyarn
18. Crochet Serenity Skirt Design – Free Pattern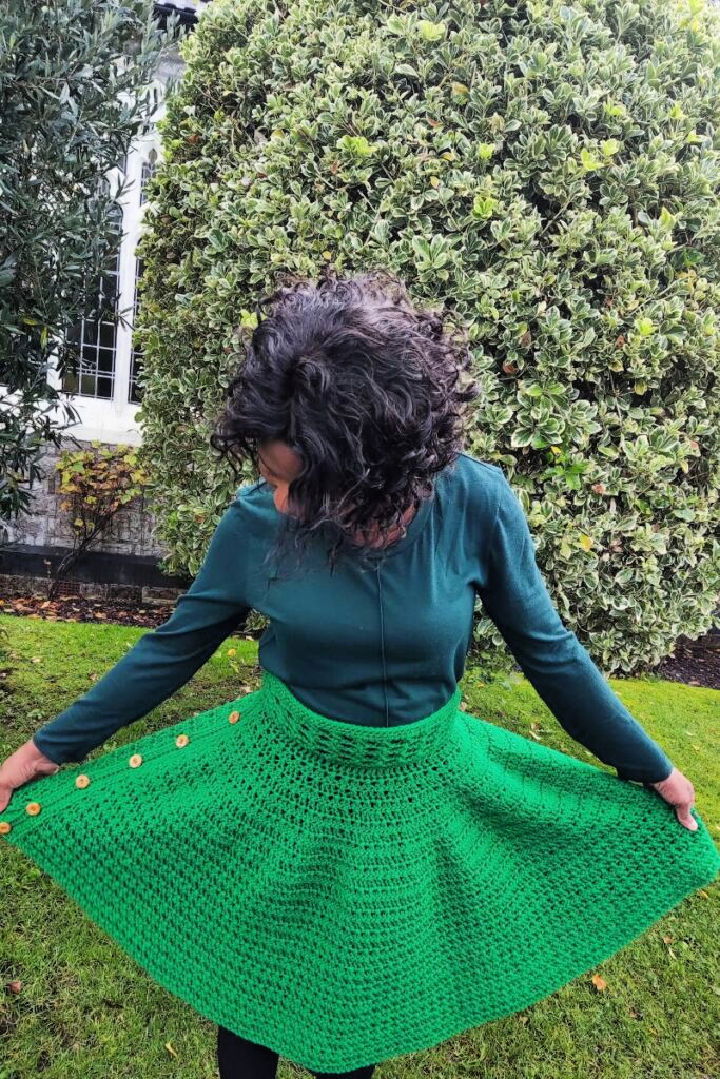 Are you a beginner looking for an easy-to-follow project? Look no further than the serenity crochet skirt-free pattern! This beautiful skirt is flattering and can be customized to your desired length and fullness of flares. With only needing to know double crochet, this pattern is perfect for any season and can easily be layered up or down.
All that's needed are materials such as stylecraft aran #4 yarn and a 6mm crochet hook — what could be easier? Make the look both fun and adorable with the serenity crochet skirt-free pattern today! fosbasdesigns
19. How Do You Crochet a Princess Circle Skirt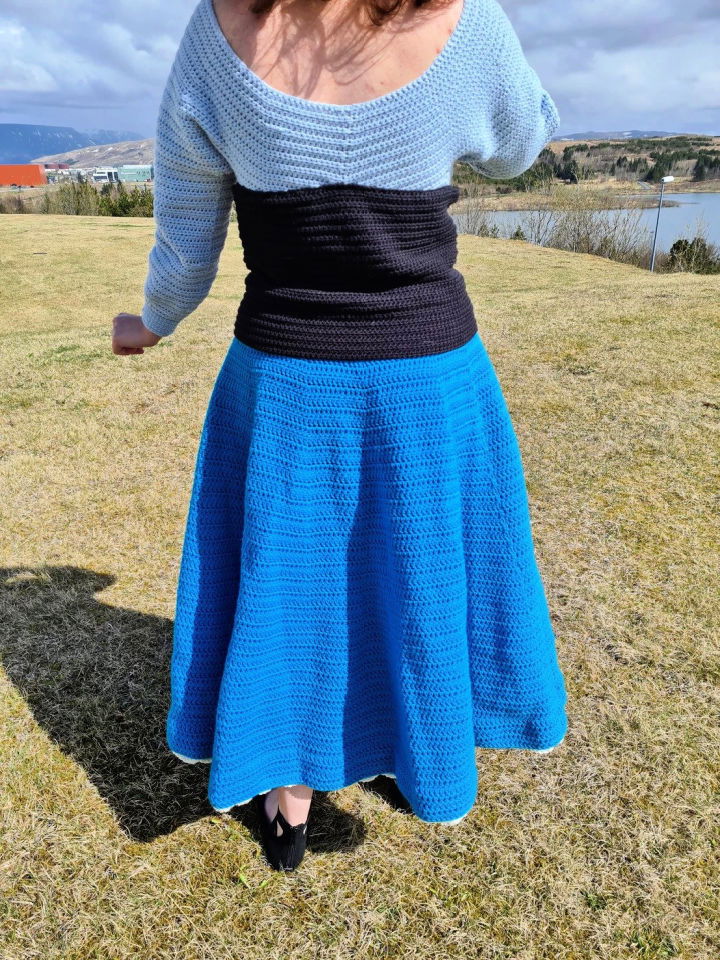 Dress like a princess in no time with this free and simple crochet pattern for the perfect circle skirt. Get a stylish look without sacrificing comfort by learning how to make your own skirt using easy-to-follow instructions and materials such as DK yarn, a 5.5 mm hook, stitch markers, scissors, sturdy elastic and more! Be sure to measure up correctly before starting – you won't regret it! Step out of your house feeling (and looking!) like royalty after crocheting your very own stunning circle skirt. transatlantic
20. Free Crochet Sagebrush Skirt Pattern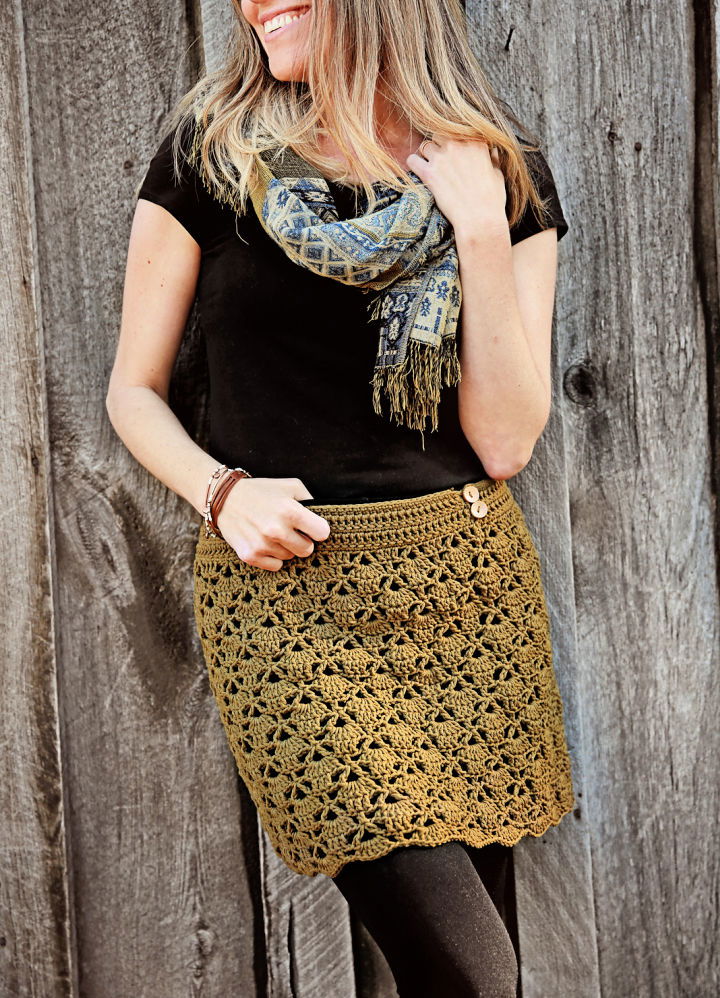 Crochet the perfect sagebrush skirt with this easy pattern! Lion Brand and worsted yarn make it strong, durable and comfortable. You only need a 4.0 mm (G) hook, a yarn needle and some buttons to finish your look. Perfect for any season – wear it over leggings in fall or winter or a bathing suit in the summertime. Get creative with colors too! Create a unique style that will last all year round! americancrochet
21. Easy Crochet Slit Skirt Pattern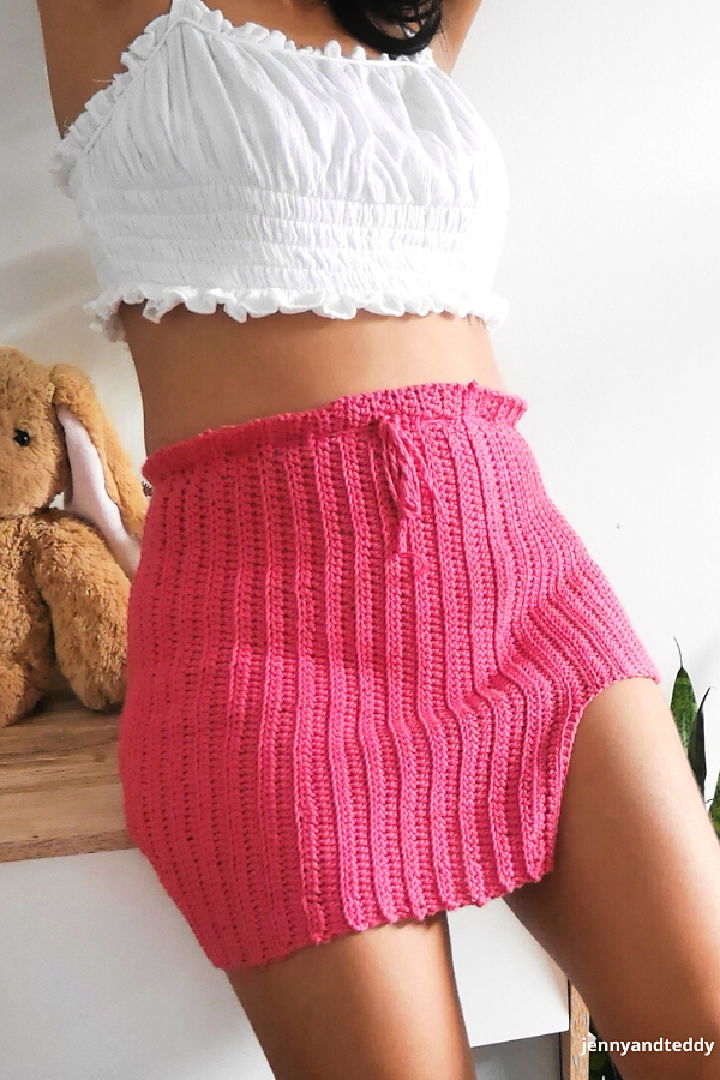 Make a stylish and feminine skirt in no time with this Easy Crochet Slit Skirt Pattern! Featuring a high-waisted wide split design, you can customize the size and length to your own liking. This simple pattern is perfect for beginners as it only requires cotton DK weight yarn, a 3.5 mm crochet hook, a sewing yarn needle, and a gauge of 4 hdc = 1 inch. Get creative with your materials to give yourself a unique look every time you wear them! jennyandteddy
22. Crochet Long Loops Toddler Skirt – Step-By-Step Instructions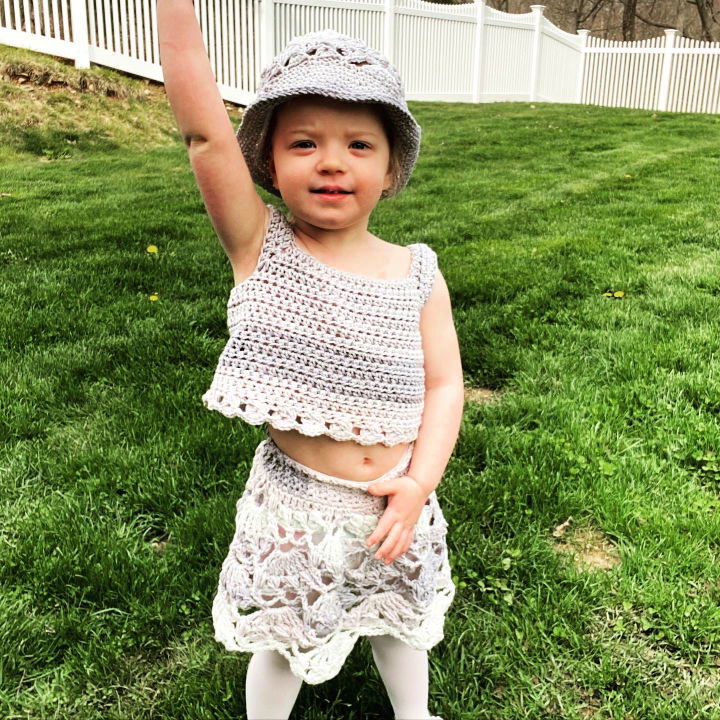 Transform your little one's wardrobe with this beginner-friendly skirt! Made from caron cotton cakes and a 5.5mm hook, it has a gorgeous texture that emphasizes movement when your child runs around. To ensure the perfect balance between airy lightness and coverage over diapers or undies, it features big holes for air but flounces prettily. Pair it with a plainer tee shirt to complete the look – you won't find an outfit more fun to make or look pretty than this flared skirt! springintofall
23. Crochet Your Everyday Plaid Skirt Idea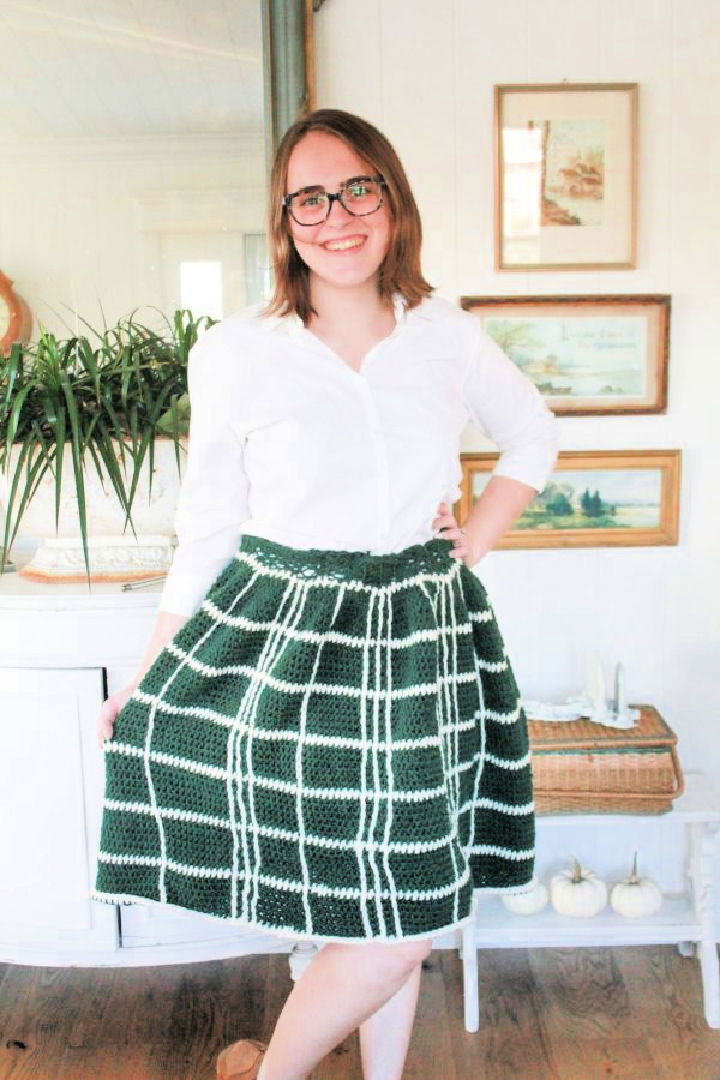 Step out in style with your very own everyday plaid skirt! This free crochet skirt pattern is perfect for beginners and experts alike. Choose from any size to make it tailored just for you. With lion brand wool ease and a US j/6mm crochet hook, this project will work quickly so you can be ready for the cooler months. Feel festive and cozy in this beautiful skirt that can go from day to night seamlessly. So don't wait – get started on your everyday plaid skirt today! eclairemakery
24. New Crochet Skirt Pattern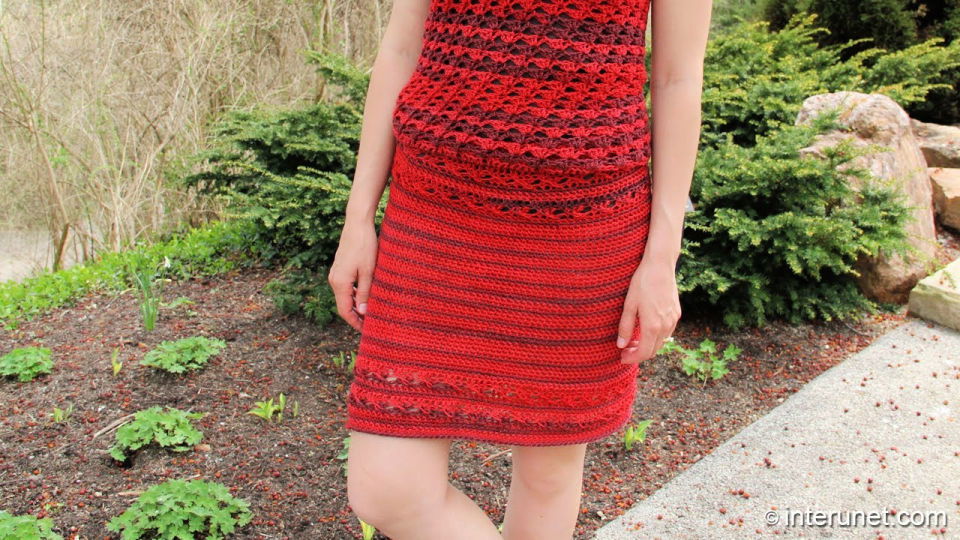 Learn how to crochet a beautiful elastic waist skirt with this free pattern! This simple yet pretty design will turn heads and make a great handmade accessory. With fun texture, this step-by-step tutorial is easy enough for beginners. All you need are deborah norville collection serenity garden yarn, an I-9 (5.5 mm) hook- let's get started now!
25. Quick and Easy Crochet Girl Skirt Pattern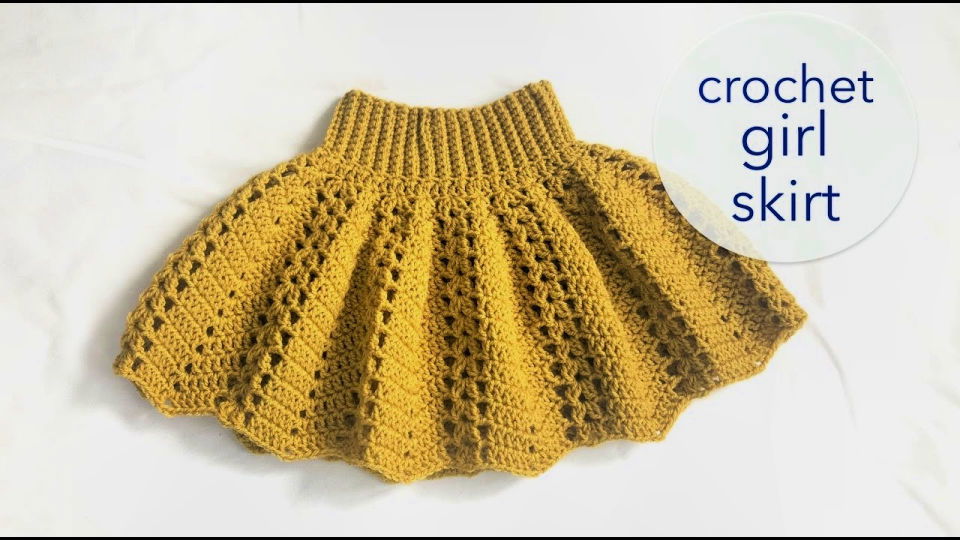 Searching for an easy and fun project to make with your yarn stash? This crochet girl skirt-free pattern is perfect for you! Beginners will love the detailed and simple instructions, allowing them to create a stylish handmade accessory with great texture in no time. Look adorable and stylish wearing it, or give it as a handmade gift to your little loved one. With just medium-weight yarn and a 5mm hook, you can make this amazing piece perfect as an elegant accessory. Get creative today!
Related Free Crochet Patterns:
Get creative with free crochet patterns and tutorials to make beautiful items for your loved ones. From stuffed animals, blankets, wearables to purses – find the perfect gift!
What types of yarn should be used for creating a crochet skirt pattern?
Cotton and acrylic yarns are great options for creating crochet skirts. They provide a lightweight fabric that can be easily manipulated with intricate stitches to create ornate designs and patterns. They provide flexibility and durability to the finished product. Additionally, these yarns offer different textures which can create unique crochet skirt patterns that will make your handmade creation stand out.
Conclusion:
Crochet skirts are the perfect way to express creativity and add style to your wardrobe. With 25 free crochet skirt patterns, you can find a style that suits your needs – from long, short, and simple to elaborate designs. Each of these free crochet skirt patterns comes with detailed instructions for both beginner and experienced crocheters alike, as well as helpful tips on how to crochet a skirt properly. So if you're looking for a fun project or just want to update your wardrobe with something unique and stylish – why not try one of these free crochet skirt patterns? You'll be glad you did!