Looking for a crochet shrug pattern to make? Find 25 free crochet shrug patterns with step by step and easy-to-follow instructions specifically suitable for crochet beginners. PDF instructions are provided so you can follow the step-by-step guidelines to crochet your own shrug pattern. Each of these crochet shrug patterns is thoughtfully crafted to cater to the needs of crochet novices, giving them enough practice and skill set to work on their own projects. Cheap yet high-quality results are almost guaranteed when using these crochet shrug pattern designs. So if you're looking to upgrade your wardrobe with some original designs, look no further – get started on one of these crochet shrug patterns today!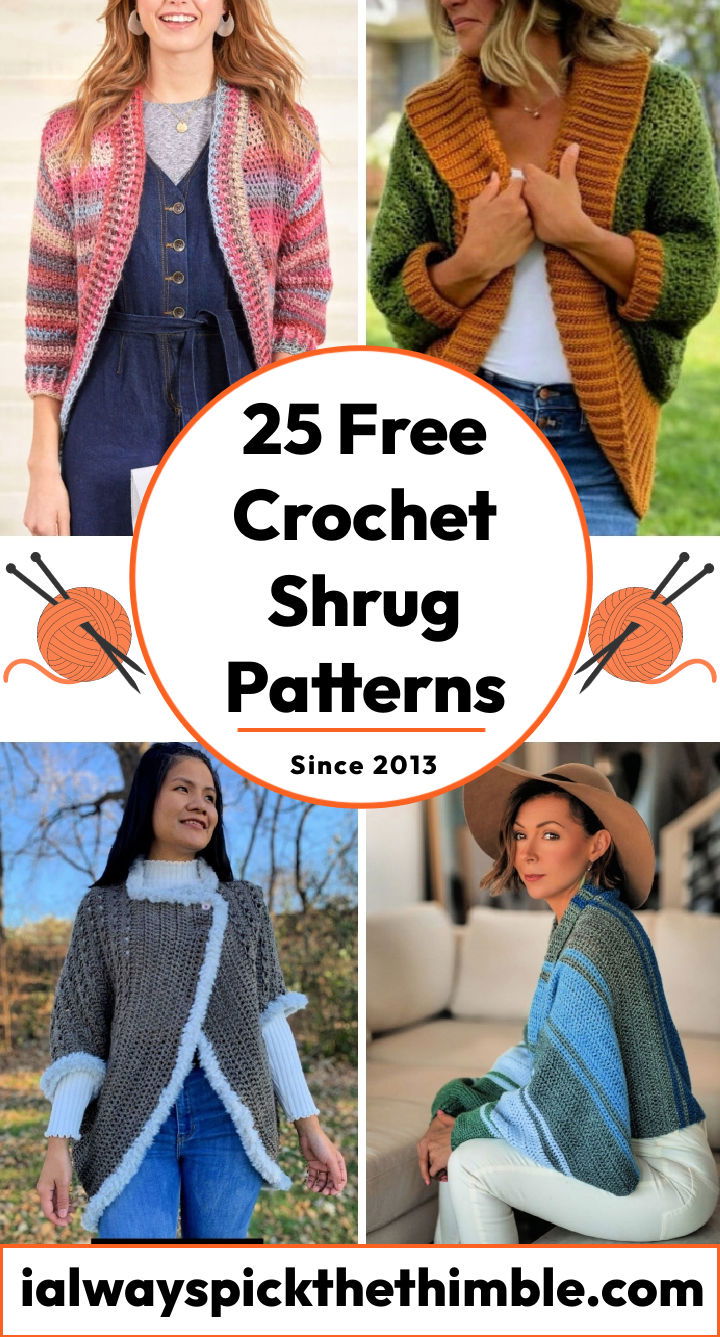 Free Crochet Shrug Patterns
Discover 25 free crochet shrug patterns that will have you creating beautiful and delicate bolero shrugs in no time. With detailed step by step instructions and simple visuals to guide even the most novice of crocheters, these free crochet shrug patterns are perfect for brightening up any outfit. Whether you're a crochet beginner or an experienced crocheter looking for something new and exciting to try, this selection of easy crochet shrug patterns is sure to provide hours of entertainment. From delicate lacy shrugs and dainty openwork wraps to bold geometric designs, each crochet shrug pattern contains helpful hints on creating your own unique crocheted shrug with professional results.
1. Crochet Season Spanning Shrug Pattern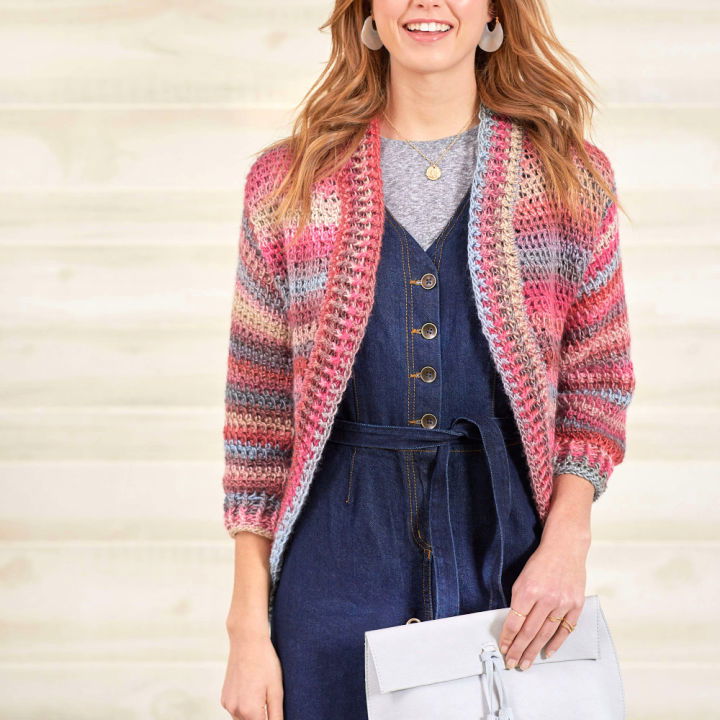 For creative crocheters, crochet shrug patterns provide endless possibilities for customizing their wardrobe! This beautiful and stylish red heart crochet shrug is perfect for any season! It's crocheted from luxurious, red heart unforgettable yarn, with a hook size of 6.5mm (K). The chic design flatters many body types and comes in vivid pastels and bold colors to add sparkle to your wardrobe. Give someone special the gift of warmth and beauty with this season-spanning crochet shrug! Perfect for chilly days or nights out on the town. yarnspirations
2. Free Crochet Shrug Pattern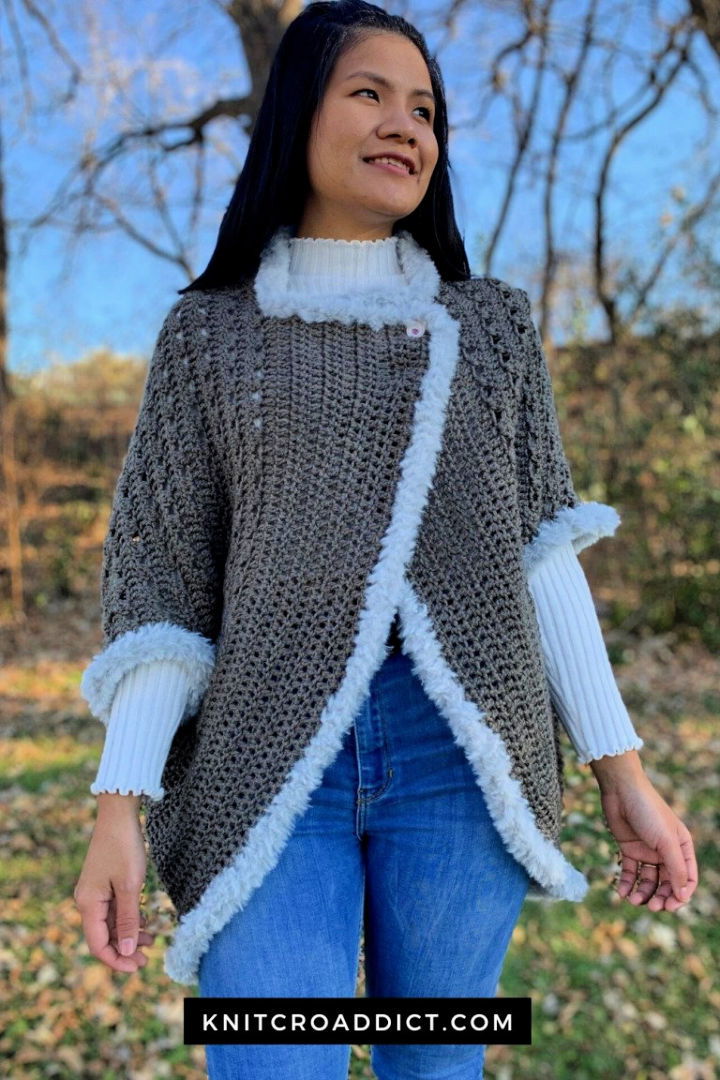 This crochet shrug pattern is the perfect addition to your wardrobe! It's cozy, comfy and fashionable – all in one. You can wear it as a normal shrug or adjust the cuff for a collar look. It wears like a sweater wrap/shawl if you turn it upside down – so versatile! You need #4 medium-weight yarn, a size 6 mm hook, scissors, yarn needle and stitch markers to create this stylish piece. So why not treat yourself – try out this crochet shrug pattern today! knitcroaddict
3. Crochet Hayride Shrug – Free Pattern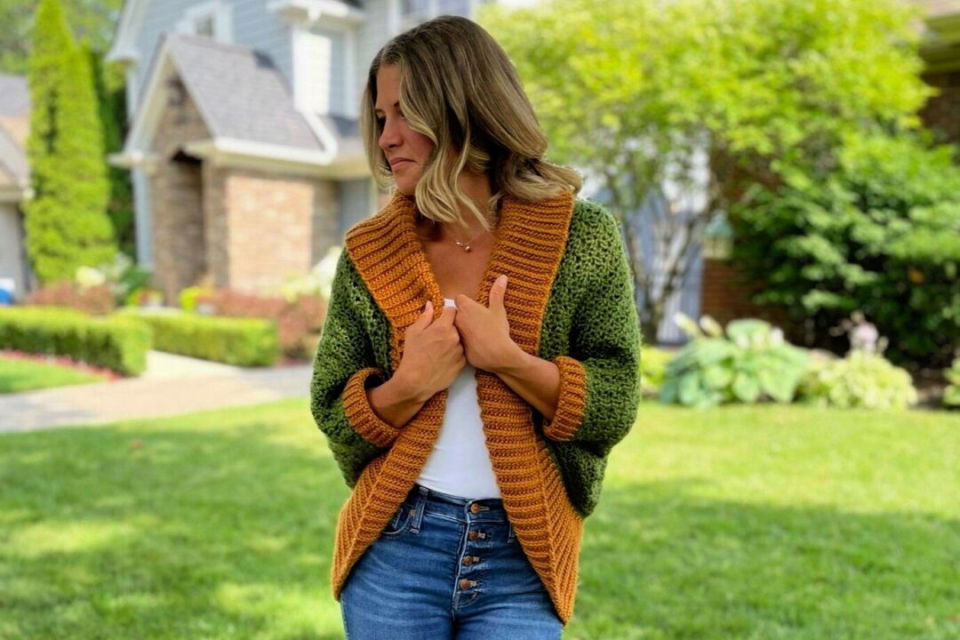 Stay warm and stylish this fall with the hayride crochet shrug! This beginner/easy pattern is fun, easy to make, and adorable. The comfy oversized fit makes it perfect for layering, while the customizable design allows you to make it your own. All you need is some size 4/medium worsted yarn, a 5.5 mm (us I-9) hook, scissors, stitch markers and a yarn needle to make your own hayride shrug! Get cozy in autumn with this free crochet pattern! talesofknots
4. Crochet Dream Catcher Cardi Shrug Pattern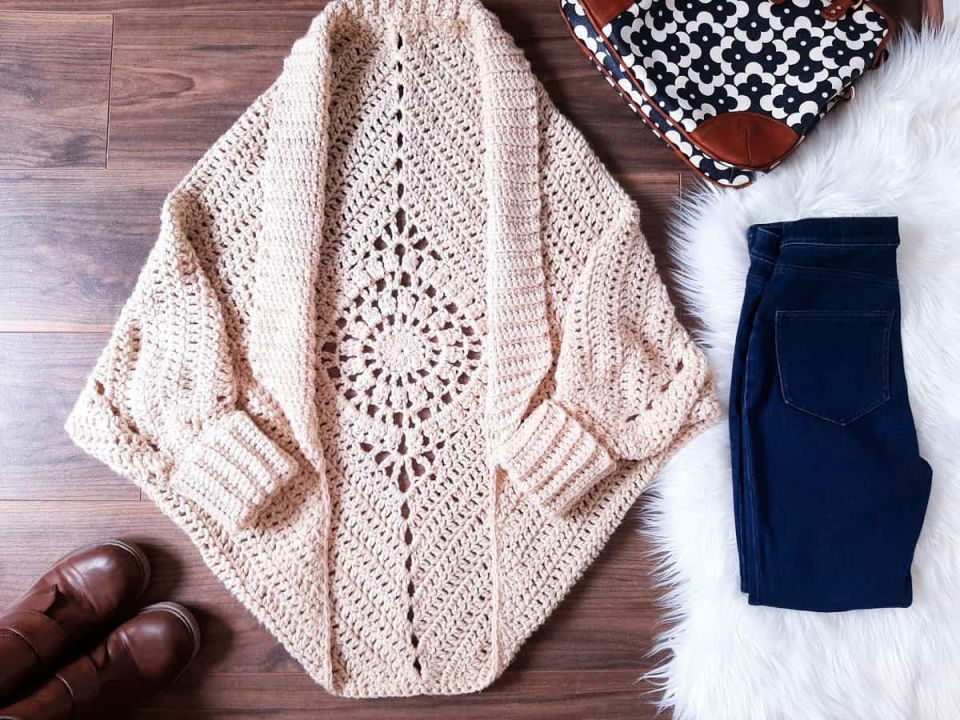 Dream catcher cardi is a free crochet shrug pattern with an eye-catching diamond motif on the back! This beginner-friendly design comes in 4 sizes and features easy-to-follow instructions, charts & photos. With its loose fit and fun-to-make styling, this handmade accessory will give your wardrobe a unique touch. All you need are paintbox yarns, simply chunky yarn, a 6.5mm (l-10.5) hook and stitch markers for the perfect chunky crochet shrug! nedandmimi
5. Easy Crochet Lil Sedona Shrug Pattern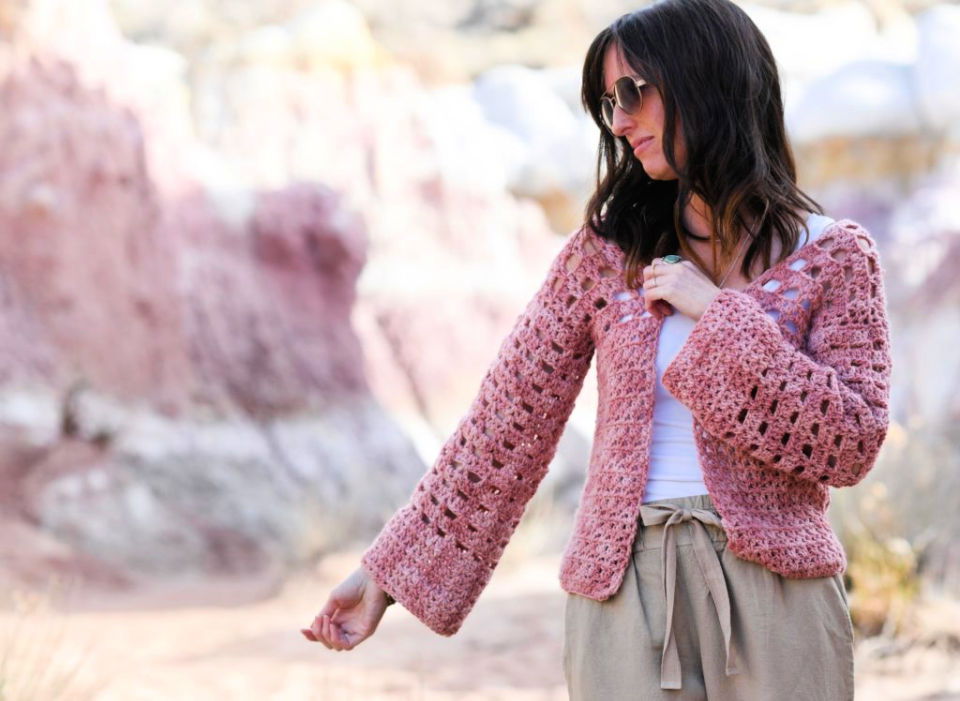 Looking for a stylish and breezy summer layer? Look no further than this free crochet pattern! This boho-inspired open-work shrug is perfect for adding texture to your look. It features wide arms, a slightly cropped length and open stitching – making it ideal for warmer months. With its fun shapes, it's also great for beginner garment makers. Finish the design with a tie in front, and you're ready to go! Get crafting now with worsted-weight yarn, a 6mm hook, measuring tape, a tapestry needle & scissors. mamainastitch
6. Super Easy Crochet Shrug Pattern for Beginners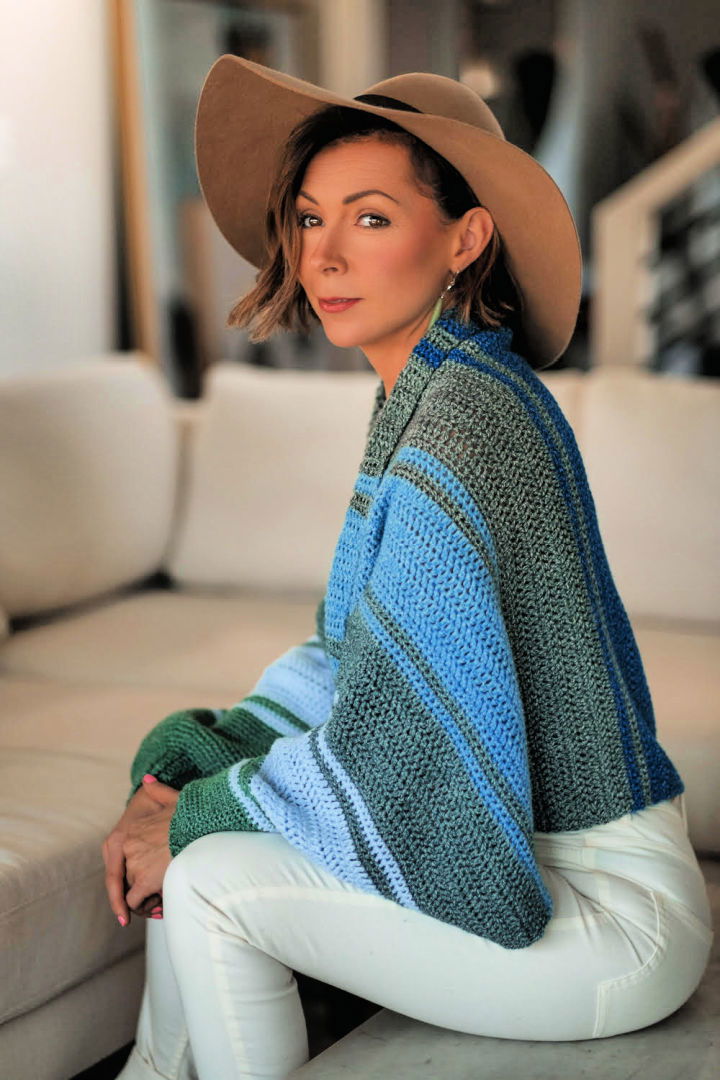 Crochet shrug patterns are an excellent way to add a touch of style to any wardrobe! Discover the perfect layering piece for when you want to keep your shoulders and arms warm! This super easy beginner crochet shrug pattern with video provides clear instructions on making a fabulous, striped, comfy, and cozy shrug that can be paired with any jeans or worn with any outfit.
Worked side-to-side using north DK yarn – a soft, gentle, flexible yarn that feels amazing on your skin and has a lovely bounce! This fun style offers three sizes to look elegant while keeping snug. Follow the video tutorial to start creating this quick-to-stitch snuggly softness today! expressionfiber
7. Lace Crochet Shrug – Free Pattern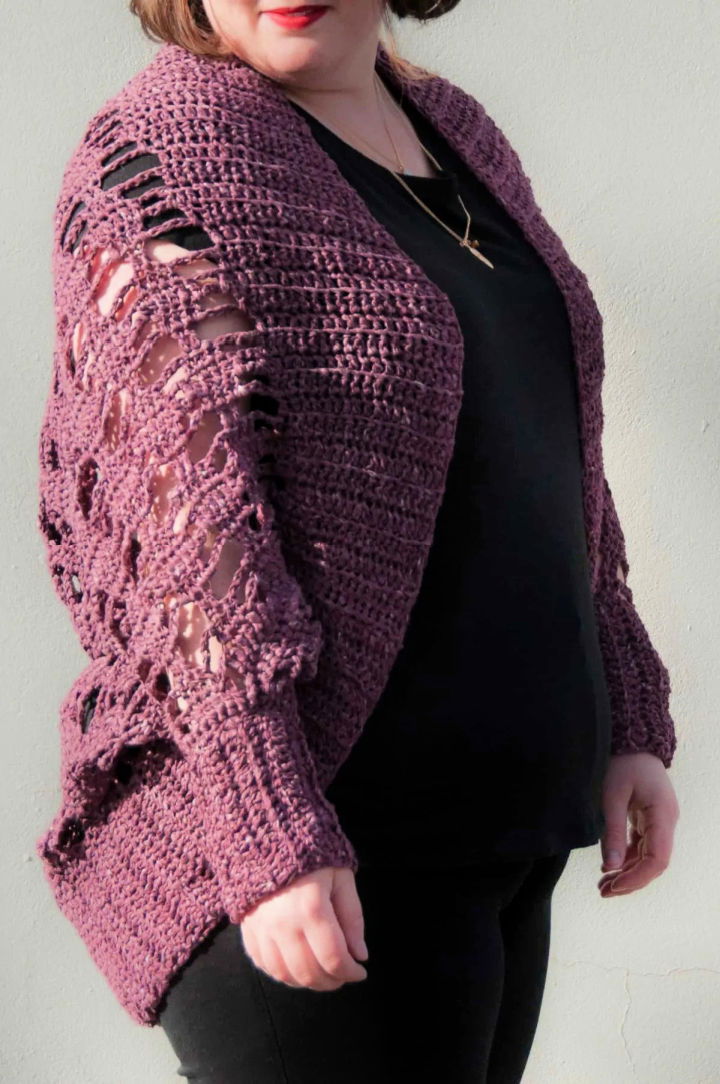 Welcome the spring and summer seasons with this beautiful lace crochet shrug pattern. This easy-to-make shrug is light and comfy but looks great! It features a stunning lace stitch design that works up quickly–you'll be wearing it in no time! The one size fits all pattern includes instructions on easily adjusting sizes if needed.
All you need for this project are an 8 mm hook, lion brand yarn, tape yarn, and a needle. Grab your materials today to make the crochet aprilis lace shrug now! joyofmotion
8. Quick and Easy Crochet Shrug Pattern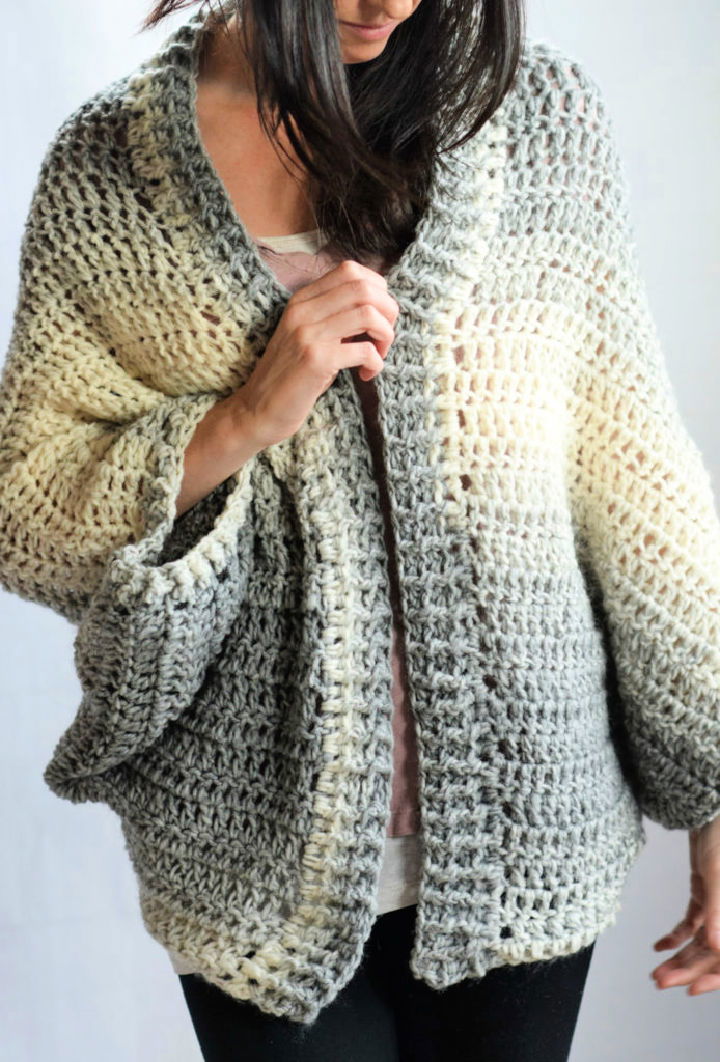 This quick shrug crochet pattern done in a day is the perfect way to stay warm and look fabulous! It's incredibly simple, fun to make, and looks modern and stylish. Crafted with lion brand yarn, this handmade accessory will be comfortable enough for chilly evenings and look gorgeous with its great texture. With these easy-to-follow instructions, you'll have your finished project super fast, so you can start rocking it immediately! This shrug will surely become a timeless favorite you can wear for years. mamainastitch
9. Crochet Geimhreadh Shrug Cardigan Pattern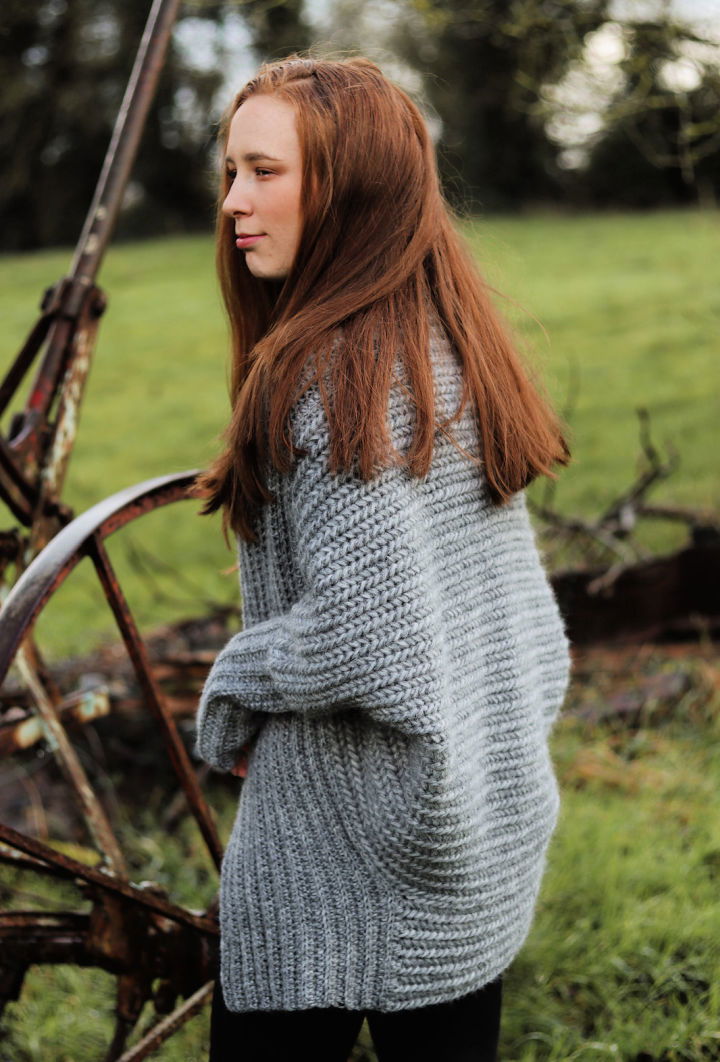 This geimhreadh shrug cardigan free crochet pattern is the perfect addition to your wardrobe! Its oversized look and beautiful herringbone stitch create a stylish design that looks great with jeans and a tee or draped over a dress.
All you need to make this cardigan are the following materials: garnstudio drops air yarn, hook size 6.5mm (K) & 6.0mm (J), tapestry needle, 2 stitch markers, and scissors. Get creative with your outfit choices – start crocheting now and add this stunning shrug to your closet! crochetwithcarrie
10. Free Crochet Sherbet Shrug Pattern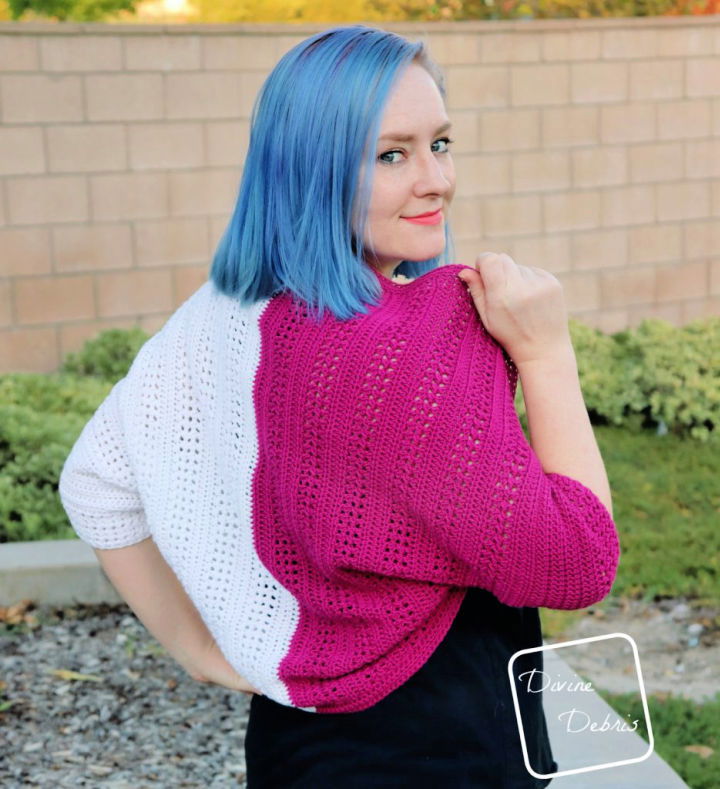 The perfect addition to any outfit, crochet shrug patterns are a surefire way to add style and sophistication. Make a cozy and stylish shrug with the sherbet shrug-free pattern. This beginner-friendly pattern is perfect for anyone looking to add a bit of extra warmth to their wardrobe without breaking the bank. It's made from lighter-weight yarn, so it's perfect for slightly cooler days, but it can also be adapted using worsted-weight yarn for more coziness. Pair it with any jeans or dress outfit for an added layer of warmth and style! Get all your materials ready: us g (4.00 mm) crochet hook, size #3 lightweight/DK yarn & yarn needle, then start snuggling up in this beautiful design! divinedebris
11. How to Crochet Shrug – Free Pattern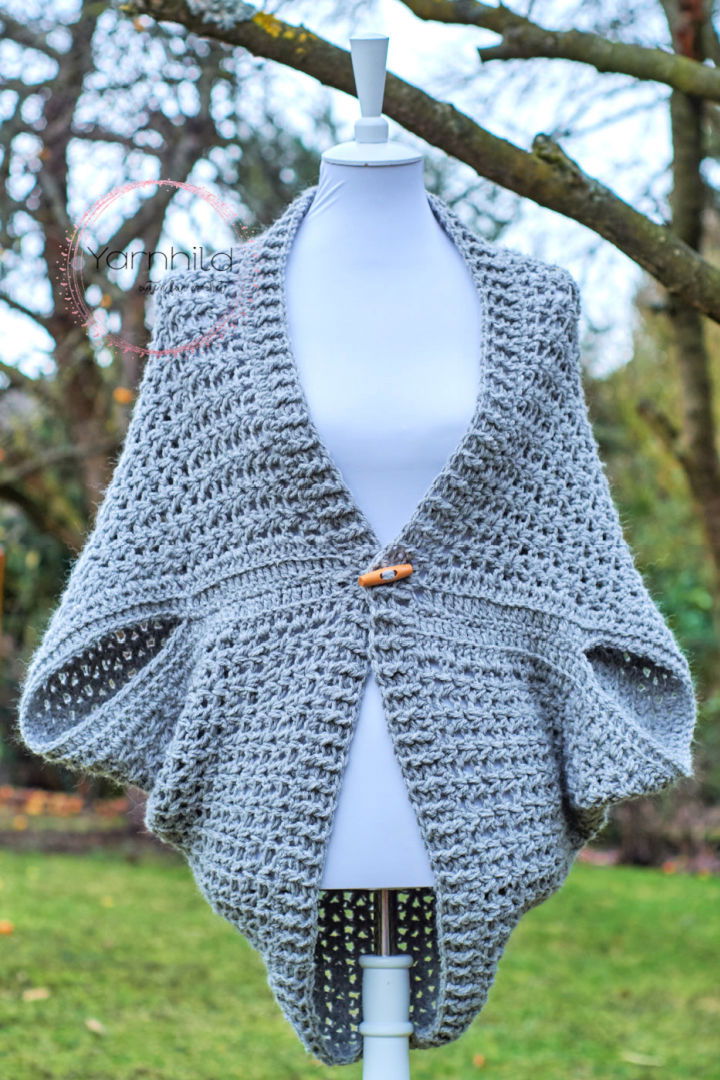 Crochet shrug patterns are a great way to stay warm while still looking stylish! Stay warm and look beautiful in this cozy crochet shrug! Wrap me tender is an amazing free pattern to make your own gorgeous shrug. You only need a few materials, like drops nepal, a size 6 mm/j crochet hook, a yarn needle and a big button. This project's skill level is beginner, so even if you are new to crocheting, it won't be hard for you to finish the project – plus with its texture, the result would still be stunning! What are you waiting for? Grab your materials and follow the instructions today! yarnhild
12. Crochet Granny Square Shrug Pattern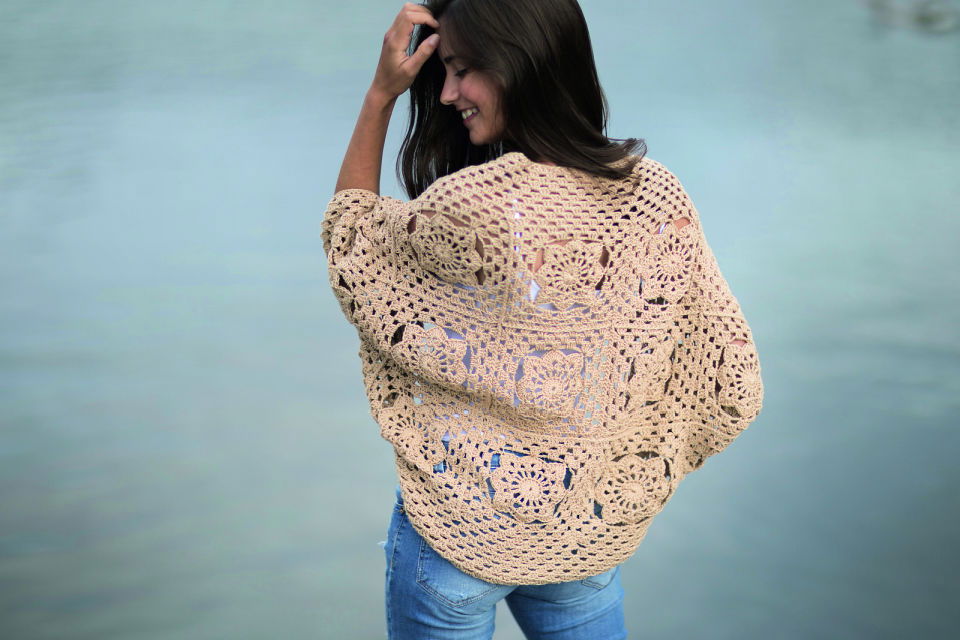 Create a modern and stylish crochet shrug with this easy-to-follow granny square pattern! This sand-colored shrug is made with beautiful organic cotton yarn and a 4.0 mm hook, perfect for any fashionista. Whether you're looking for something to wear over your favorite dress or need an extra layer of warmth on cool nights, this granny square shrug will complete any outfit. Follow the step-by-step instructions now and make your own unique crochet creation today! anchorcrafts
13. Easiest Lightweight Shrug to Crochet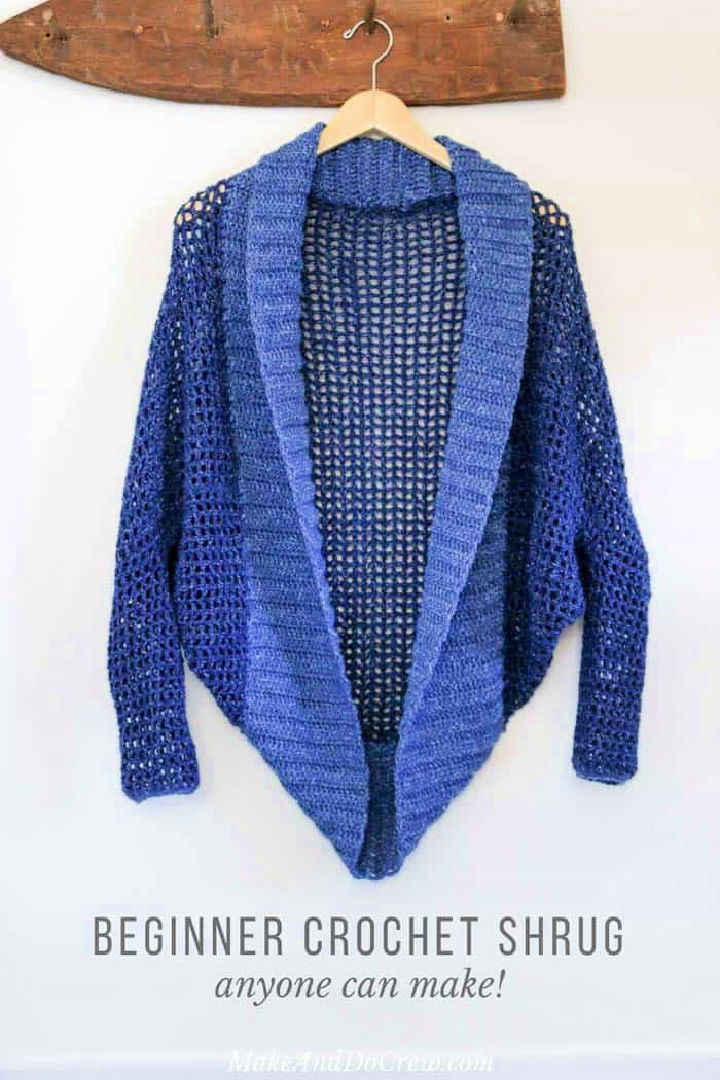 This free crochet shrug pattern is the perfect project for beginners. Easily constructed with basic stitches and simple shapes, it's lightweight and comfortable to layer over any outfit.
All you need is lion brand jeans yarn, a size I (5.5 mm) crochet hook, a tapestry needle and stitch markers or safety pins to make this customizable, one-piece rectangle shape. A great handmade gift option too!
Get ready to wrap yourself up in cozy snuggles with this easy crochet shrug pattern that can be used year-round: from cool summer nights to winter layering! makeanddocrew
14. Free Crochet Cardigan Shrug Pattern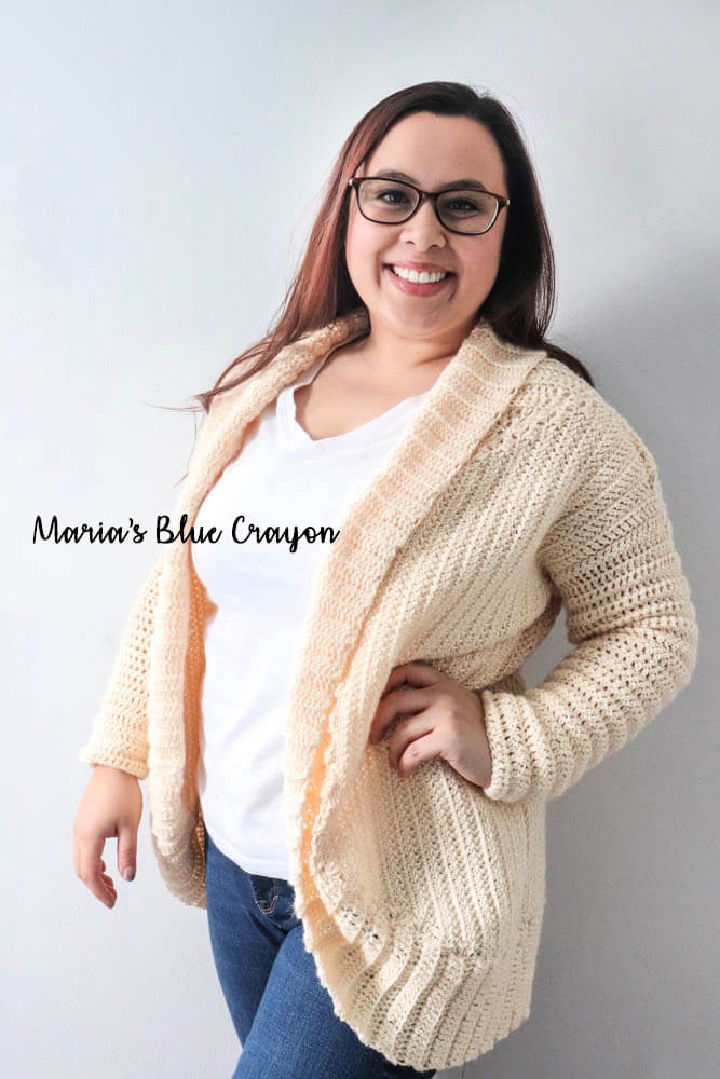 This free crochet cardigan shrug pattern is the perfect mix of comfortable and stylish. Super cozy, regular fit body drapes nicely on all sizes. Added collar and ribbing give this extra texture and coziness. Wrap around the front to keep you warm, or wear it open for a beautiful look – great for indoors or errands!
All you need is knit picks brava sport weight 2, h/5.00mm hook, tapestry needle, stitch markers & scissors. Plus, it's easy enough for even beginners to make! Get creative with colors and textures today! mariasbluecrayon
15. Crocheting a Ragged Falls Cocoon Shrug – Free Pattern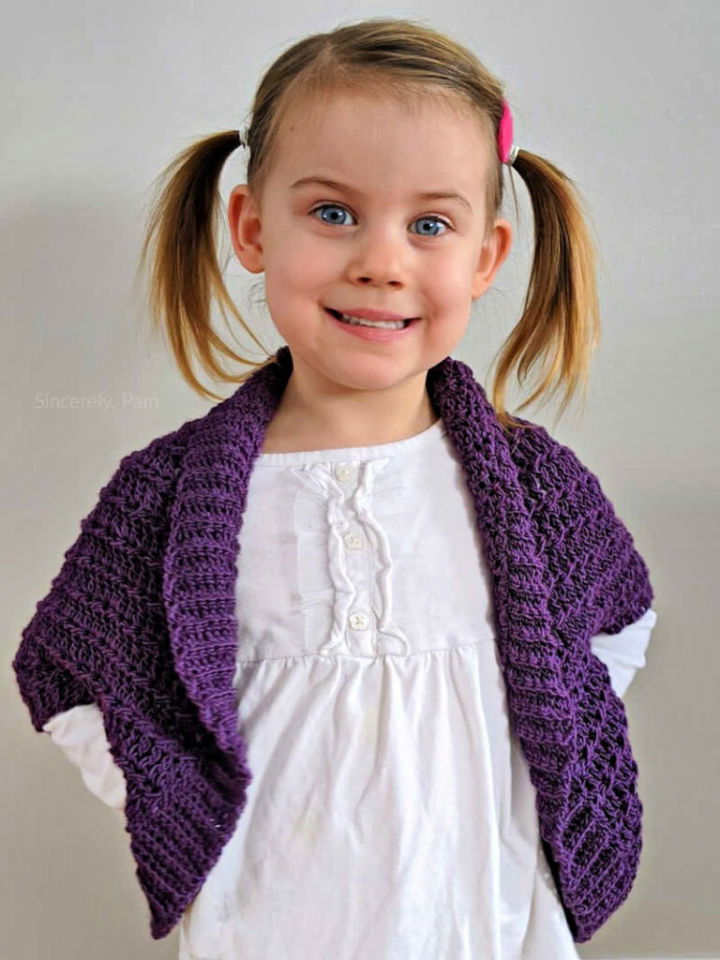 This free crochet pattern for a ragged falls cocoon shrug is perfect for any little girl's wardrobe! It's a fun and easy pattern that even beginners can make. With this pattern, you'll get all the instructions and materials needed to create an adorable handmade accessory – DK weight #3 yarn, hook size I (5.5 mm), tapestry needle, and measuring tape – so you can keep your little one warm this season. Get started with this crochet cocoon shrug now! sincerelypam
16. Crochet Kelsey Cocoon Shrug Pattern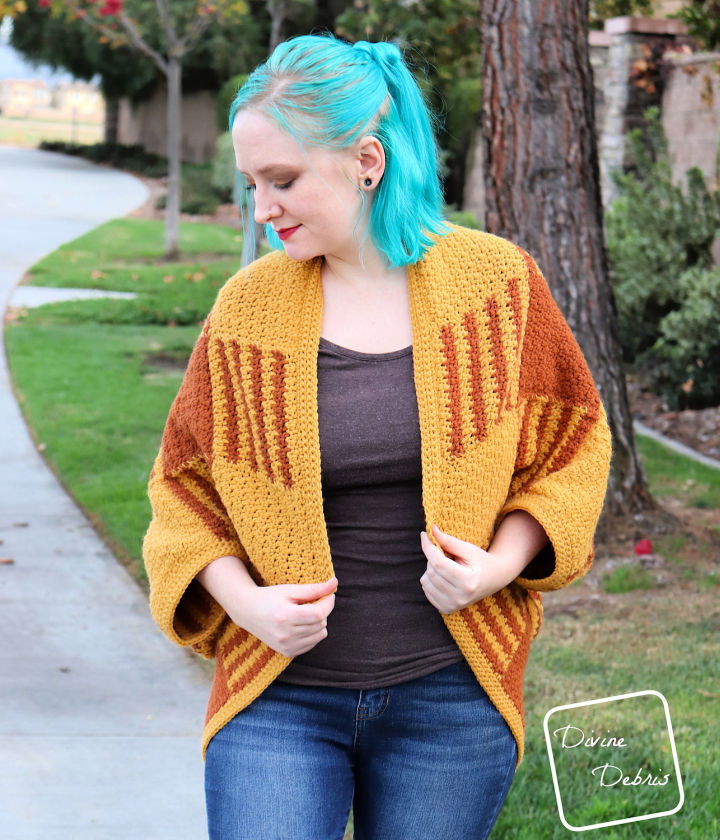 You can find a variety of crochet shrug patterns here to help keep you warm and fashionable this winter. Let's welcome to the kelsey cocoon shrug crochet pattern! This unique design is perfect for creating a big and cozy wrap with sleeves that feels like a hug when it's cold outside. Featuring two colors of worsted weight yarn, this pattern works up in individual pieces and then seams together. With just the right customization and fun, you can create your own one-of-a-kind garment with minimal effort!
All you need to get started are a 5.00 mm crochet hook, worsted weight yarn (2 colors), scissors, measuring tape, and a yarn needle. Get creative and enjoy making something special – start crocheting today! divinedebris
17. Best Continuous Granny Square Shrug Crochet Pattern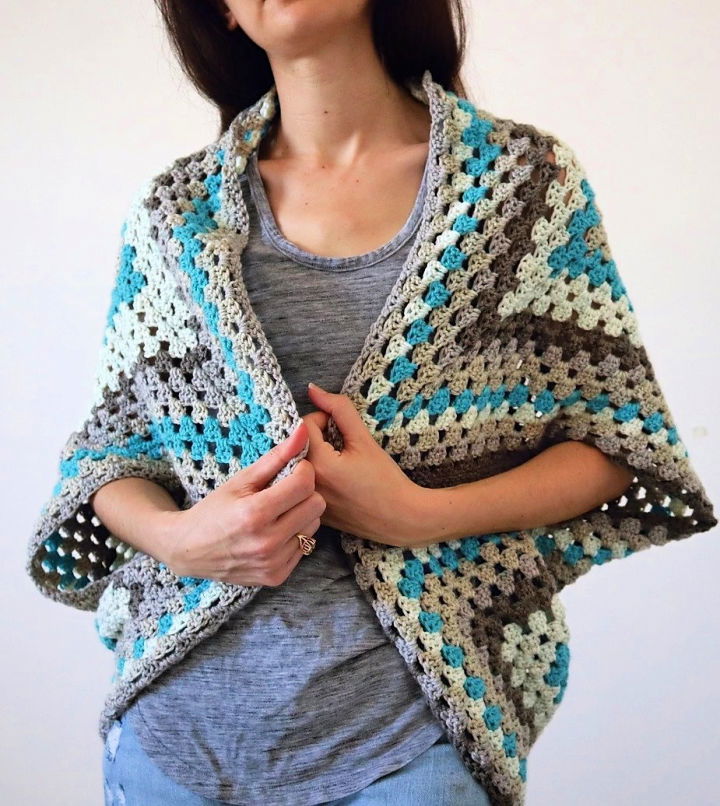 This free crochet cocoon cardigan pattern is perfect for beginner crocheters! You can easily create an elegant garment with step-by-step instructions and helpful video tutorials. This continuous granny square shrug pairs perfectly with any jeans or blouse and gives great texture.
It's fun and easy to make while providing warmth on cool days! There's also a sizing chart included so that it fits exactly how you want it to. All you need is a 5.5mm crochet hook and the yarn weight of your choice – get ready to look stunning in this cozy shrug. thesnugglery
18. Crochet Star Dust Shrug Design – Free Pattern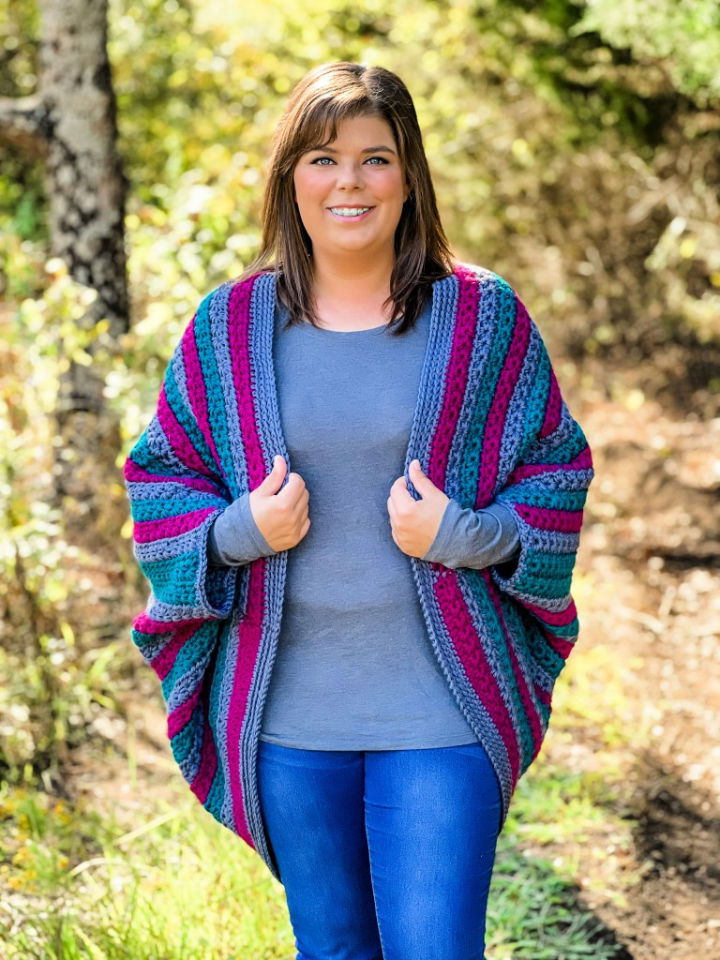 Create a modern and elegant look with the stardust crochet shrug! This free pattern is simple yet so cozy. Choose between 3 pretty colors to make a striped shrug or just one solid color for an eye-catching design. To get started, you will need wool of the andes bulky yarn, a size j/6mm crochet hook, scissors, yarn needle, tape measure and your imagination! This project won't take too long to complete, which is perfect for intermediate-level crocheters. Make something beautiful today with the stardust crochet shrug – it's fun and easy! okiegirlblingnthings
19. Crochet Tulip Square Shrug – Step-By-Step Instructions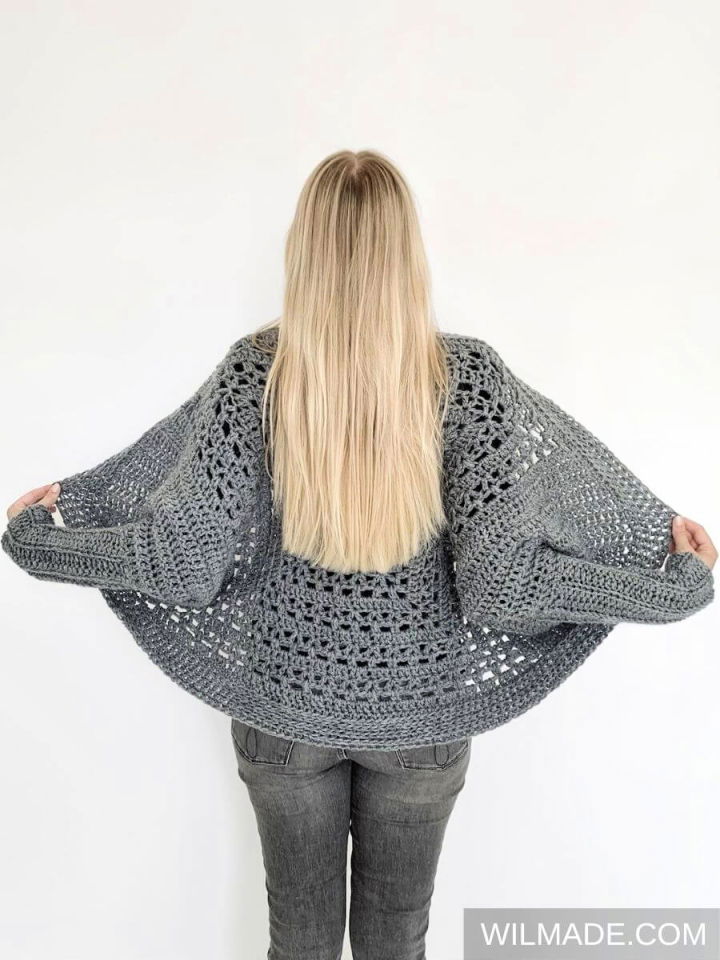 Find the perfect combination of fashion and warmth with this crochet tulip square shrug. This lightweight shrug is available in sizes s-5xl, featuring a large granny square on the back, textured sleeves, and collar ribbing for an added touch of style. Instructions and a step-by-step video tutorial are included to help you complete your masterpiece!
The ultra-soft lion brand touch of alpaca yarn will keep you comfortable and warm while looking great, too – choose from a range of colors to match any occasion. Finished dimensions are given, so you can ensure it'll fit just right. Get creative now and create your own crochet tulip square shrug today! wilmade
20. Crochet Wild Cranberries Shrug Pattern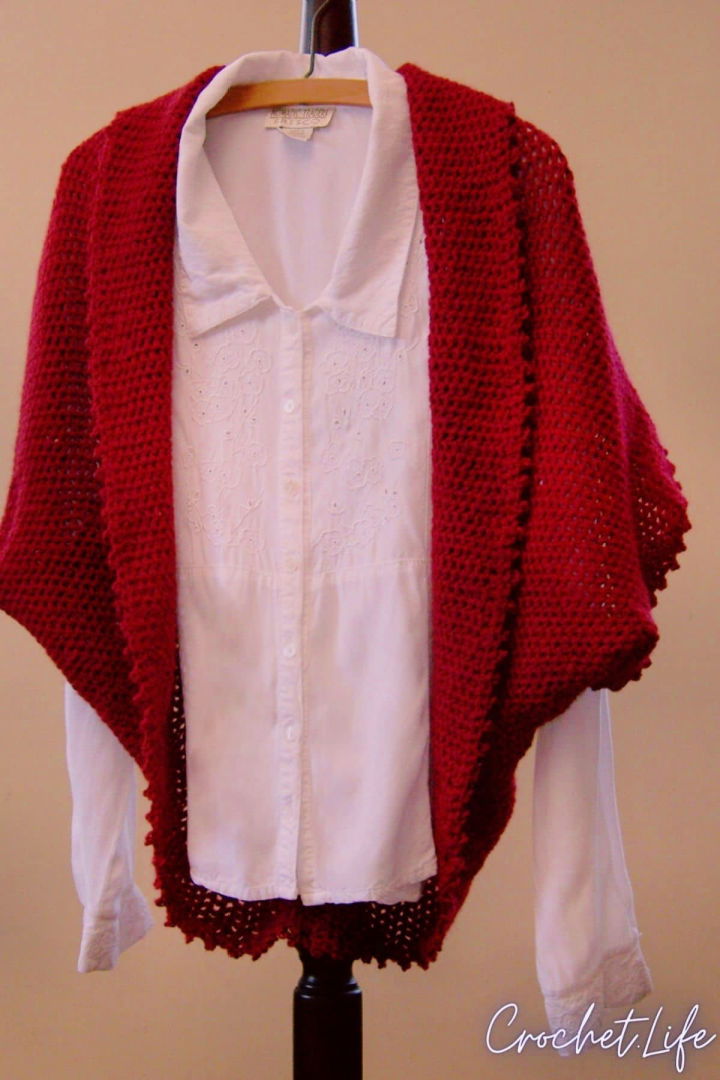 This crochet wild cranberries shrug pattern is easy to follow and perfect for every skill level. The lightweight, delicate yarn makes it super comfortable and adds a special touch to whatever you wear – from summer dresses to blouses in the fall! Be sure to have sport weight yarn, a crochet hook (size l/9 or 5.5mm), open ring stitch markers, a tapestry needle and pins on hand before getting started. Keep yourself looking adorable with this handmade accessory, no matter the season! crochet.life
21. Crocheted Cozy Blanket Shrug – Free Pattern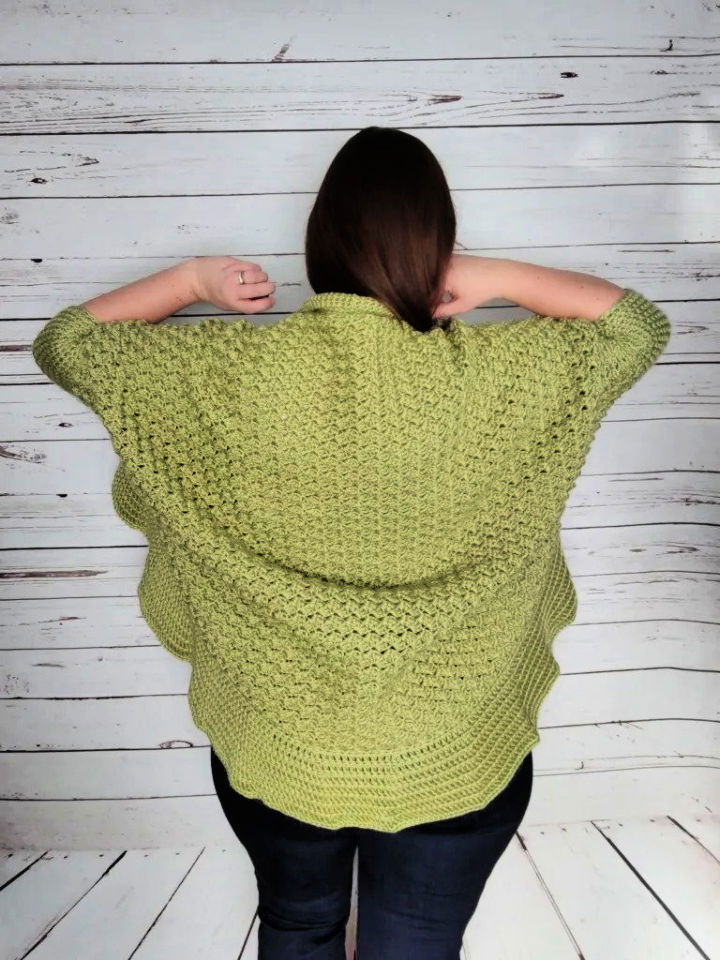 Stay warm and stylish this season with a handmade crochet cozy blanket shrug. This beginner-friendly pattern is easy to follow and can be made in no time. The instructions are clear, and you'll need caron simply soft, j/6mm hook, I/5.5mm hook, stitch markers, yarn needle & scissors to get started!
Enjoy the great texture created as you stitch your masterpiece together – perfect for pairing with a dress or blouse on chilly days or curling up at home with a coffee and a book. Make your own cozy blanket shrug today! ineeditcrochet
22. Free Crochet Granny Shrug Pattern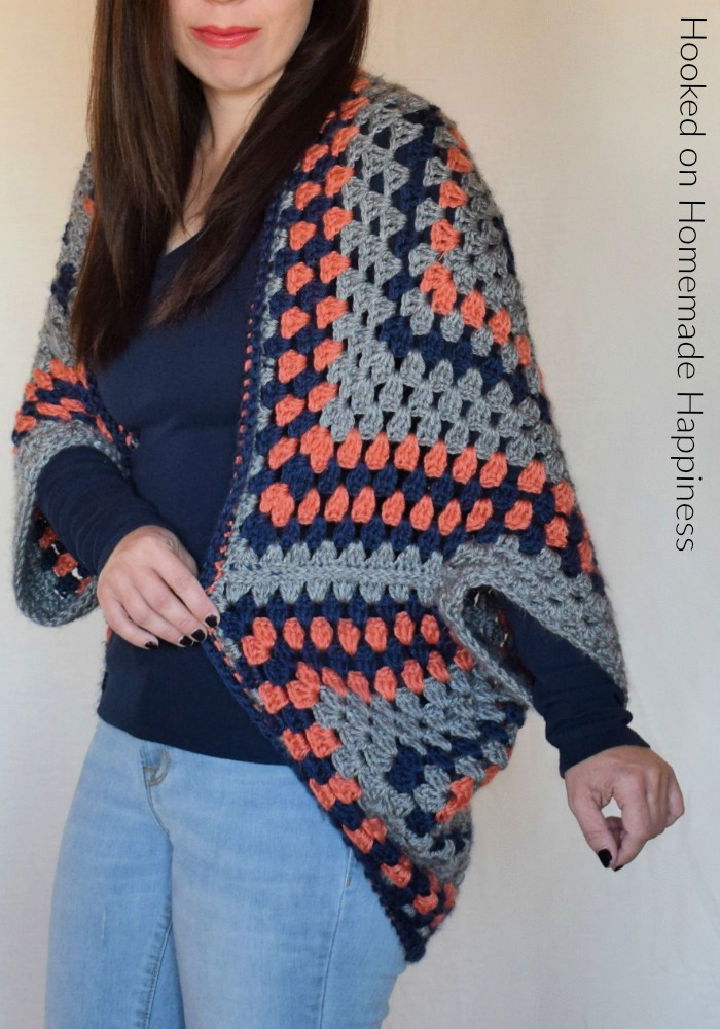 Create a unique and cozy look with the granny shrug crochet pattern! This beginner-friendly sweater is made with classic granny squares, so if you know how to make them, you can make this shrug. It looks great worn with jeans and will turn heads wherever you go. Crafted using worsted weight yarn, an h/5.0 mm hook, a yarn needle, scissors and basic crochet stitches – it's fun and easy to create! Get started on your project today for stylish winterwear that will keep you warm all season long. hookedonhome
23. How to Make Shrug – Free Crochet Bolero Pattern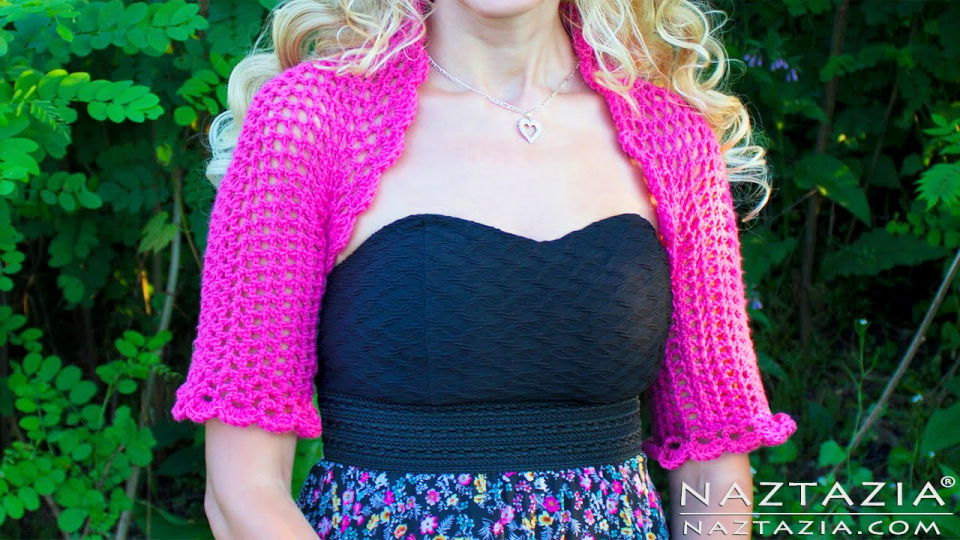 Make a beautiful and stylish crochet bolero shrug pattern for the spring, summer, or any time of the year! Eye-catching texture plus simple and fun to make. Wear it as an accessory or handmade piece on any outfit you choose. Comfortable, lightweight material perfect for beginners made from DK yarn weight and h hook size. Step-by-step instructions are provided so you can easily crochet your own eye-catching masterpiece – all you need is yarn, a hook, scissors, plus a yarn needle. Try this easy diy tutorial now to create your unique bolero shrug! youtube
24. New Crochet Shrug Pattern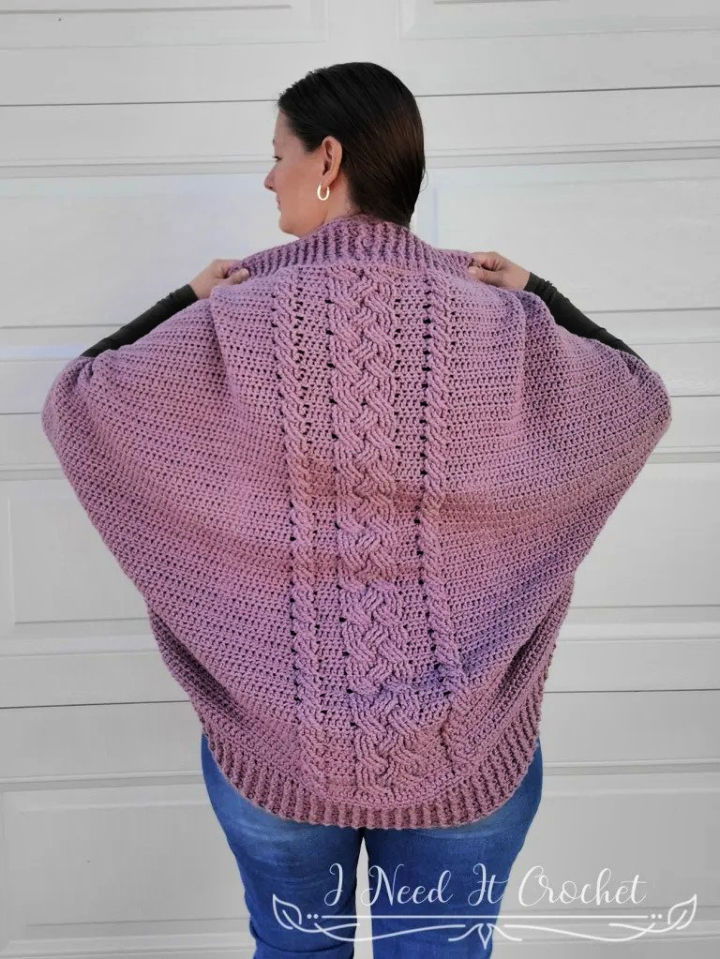 Take your look to the next level with this free crochet shrug pattern. Cozy and comfortable, it's designed with two twisted rope cables on either side of a dramatic braided cable in the center back. The stylish edging is finished with a textured rib stitch for a perfect touch of texture!
Step-by-step instructions make creating easy, even if you have no experience with cables. With materials including caron cotton cakes, 5mm and 6mm hooks, stitch markers, yarn needle and scissors – plus an included measuring tape – you'll be able to craft this elegant piece quickly at home! ineeditcrochet
25. Crochet Wonderland Shrug Pattern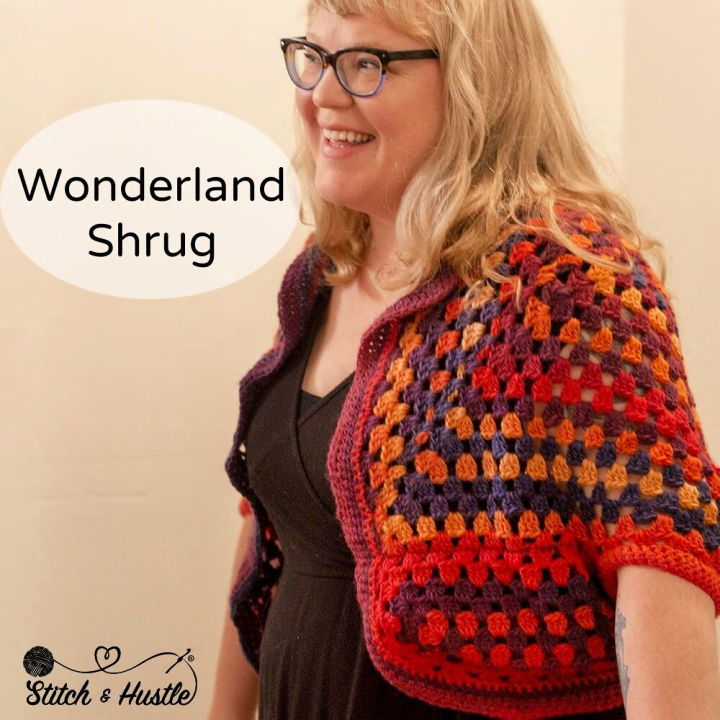 Looking for an easy, beginner-friendly crochet pattern? The wonderland shrug-free crochet pattern is perfect! Its granny style repeat and adjustable size allow you to easily create a shrug that fits anyone from a child to a plus-sized.
With its simple instructions and supply list (category #4 worsted weight yarn, crochet hook size k/6.5mm, tapestry needle to weave ends, tape measure, fasteners or safety pins), it's sure to be a hit with the whole family! This shrug is cute; it'll turn heads wherever you go. Make one today and look adorable in no time! stitchandhustle
Related Free Crochet Patterns:
Find free crochet patterns for beautiful clothes, including a sweater, poncho, slipper, skirt, dress and tank top. Get creative and make something special with these easy instructions!
Conclusion:
Crocheting is a great activity for anyone who enjoys crafting, and crochet shrug patterns are perfect for adding a stylish touch to any outfit. With the help of our 25 free crochet shrug patterns, you can easily create gorgeous garments from home. This free crochet shrug pattern features easy-to-follow PDF instructions and detailed graphs that are perfect for beginners or those with more experience in the craft. Whether you're looking to make something cozy for yourself or a special gift for someone else, there's sure to be a pattern here that will suit your needs perfectly! So grab your yarn and hook and get started on one (or all) of these beautiful crocheted shrug patterns today!