Are you looking to make crochet slippers for both adults and kids? We've compiled a comprehensive list of 25 free crochet slipper patterns with detailed instructions and step-by-step tutorials that are perfect for beginners. Whether you want crocheted house slippers, crochet adult slipper boots, or ladies slip-ons, our list has crochet slipper patterns for everyone. Each crochet slipper pattern includes detailed instructions and explanations in easy-to-follow steps that any crocheter can understand. Get started on your own free pair of beautiful and cozy crochet slippers today!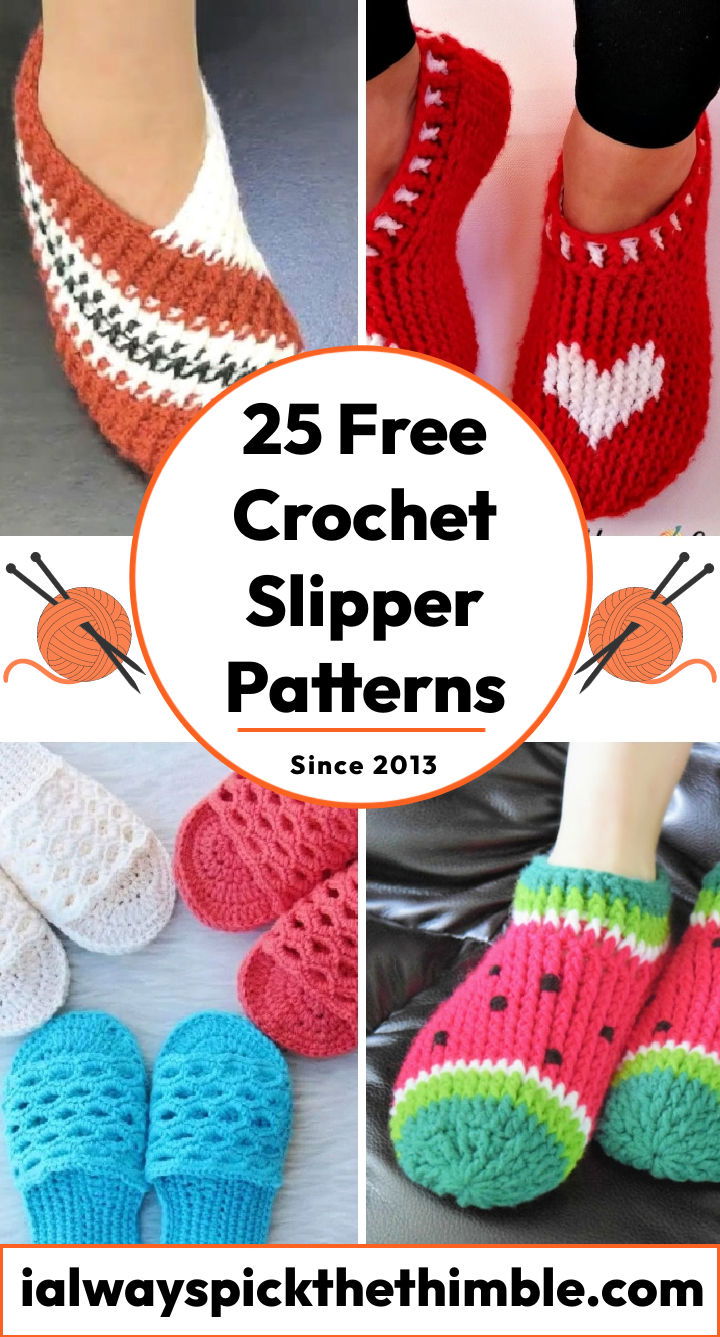 Free Crochet Slipper Patterns for Adults and Kids
Discover 25 free crochet slipper patterns that are great for adults and kids. Whether you're a beginner or an expert, these easy crochet slipper patterns with step-by-step instructions and detailed illustrations will help you create the perfect crocheted slippers for your home to keep your feet warm and cozy. From cozy house slippers to stylish booties, there's something in this collection of free crochet adult slipper patterns for everyone. Get creative with your yarn choices and make a unique pair of women's crochet slippers as handmade gifts!
1. Free Crochet Celtic Weave Slippers Pattern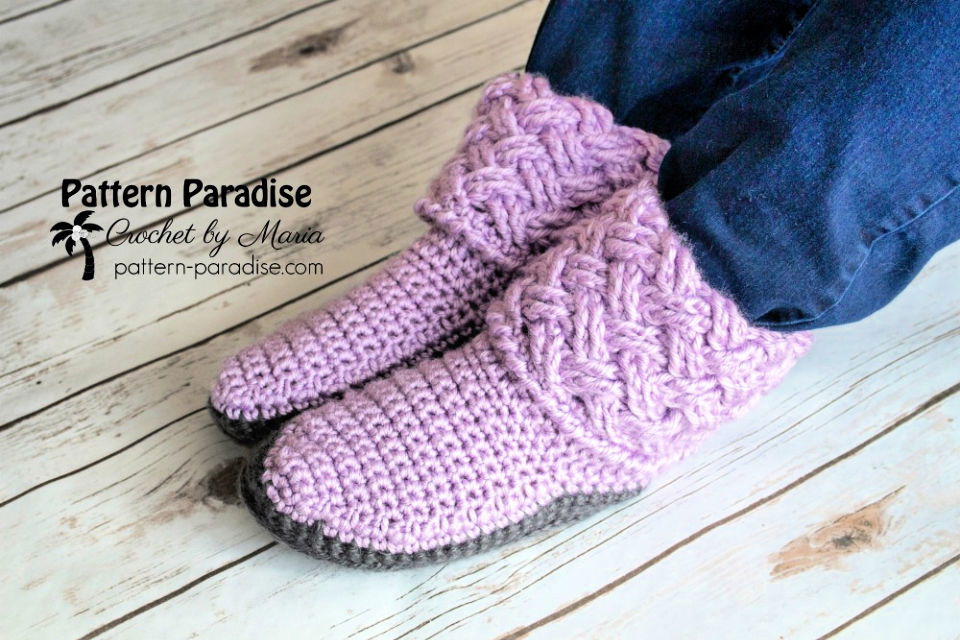 Make a cozy and stylish pair of slippers with this free crochet celtic weave slippers pattern! Thick, soft and cushy with a double sole for extra warmth and comfort. Perfect for both men and women, the look is rich, warm and fashionable – made with #5 bulky yarn to keep your feet snug all winter long. The instructions are easy to follow, so you can whip up a beautiful pair in no time while having fun. With its close-fitting foot and ankle design, these slippers will make any outfit look adorable – make it part of your wardrobe today! pattern paradise
2. How to Crochet Starlight Slippers – Free Pattern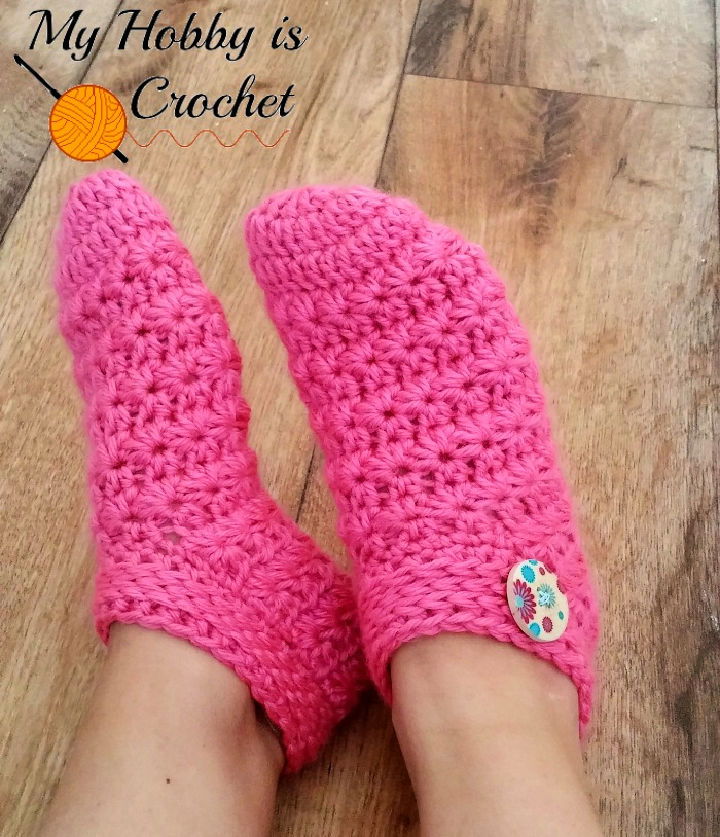 Creating a unique crochet slipper pattern is the perfect way to add some cozy comfort and style to your wardrobe. Keep your toddler's feet warm this winter with handmade slippers. This free crochet starlight slipper pattern is perfect for beginners and those who want to make fun, stylish, and simple footwear that looks great! With step-by-step instructions, it's easier than ever to get started.
All you need are worsted 10-ply yarn in any color, a 4.5 mm crochet hook, a tapestry needle to sew in the ends, scissors, a stitch marker or a small piece of yarn. Download this easy pattern today and keep your family's feet cozy all season long! myhobbyiscrochet
3. Easy Crochet Sunday Ballet Slippers Pattern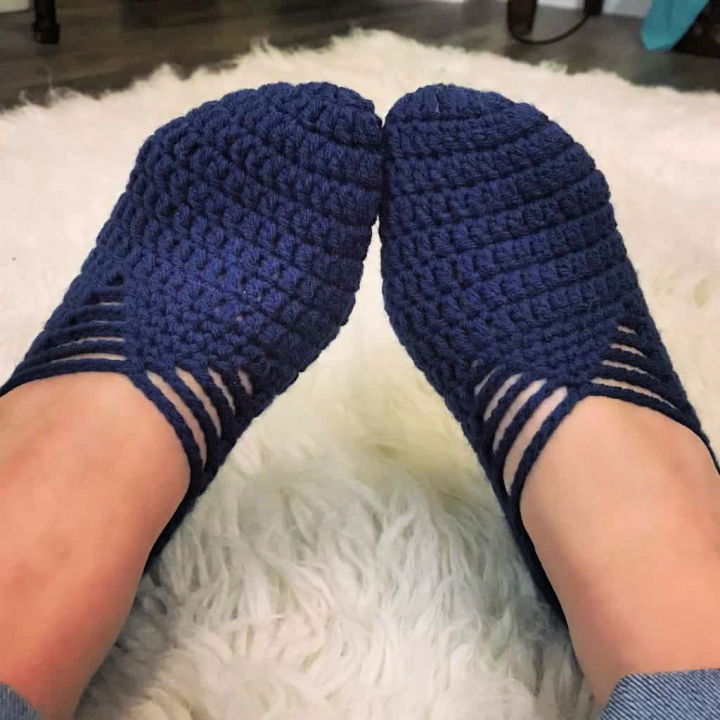 Give your wardrobe a chic and timeless look with this free crochet sunday ballet slippers pattern. This stylish pattern looks great with any outfit, is warm and cozy to wear, and works quickly, so you can make it a handmade accessory for yourself or a special gift for someone you love. Perfect for beginners too!
With step-by-step instructions in the pattern, you need worsted weight/size 4/aran yarn and a crochet hook size d/3.25mm. Get started today – these slippers will be ready to show off before you know it! hearthookhome
4. Best Snappy Slippers Crochet Pattern
Looking for a quick and easy way to make slippers? Look no further than this free crochet snappy slipper pattern! The crochet slipper pattern is perfect for keeping your feet warm during the cold winter months. This pattern is designed with a large size range and three different widths, and it only takes less than an hour per pair. Constructed with bulky weight yarn for warmth and comfort, these elegant slip-ons are perfect for wearing wherever you go. With beautiful texture patterns and simple instructions, the snappy slipper will be fun and comfortable with making. Download your free crochet pattern with a materials list, detailed instructions, a size chart and much more! pattern paradise
5. Crochet Cloud 9 Slippers – Step-By-Step Instructions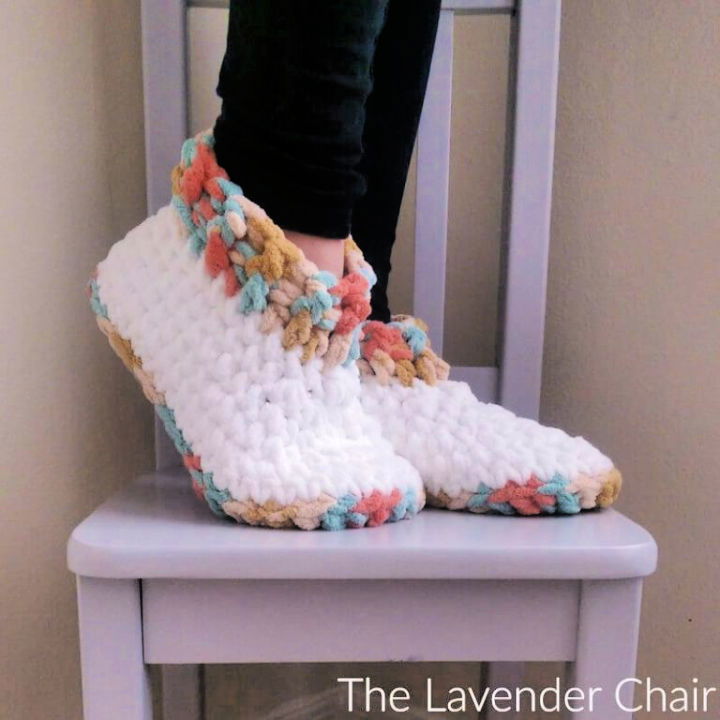 These cozy crochet slippers pattern for adults are the perfect way to keep your toes warm during chilly winter days. Create the perfect accessory for your feet with the crochet cloud 9 slippers pattern! This beginner-friendly pattern uses bernat blanket yarn and only takes 10 quick rounds. These plush booties provide a fun, easy way to keep your toes cozy on even the coldest days. The detailed instructions will guide you through each step of creating these comfy slippers – materials needed are n 9.00mm crochet hook, yarn needle and a plastic dip spray. Whether you're an experienced crocheter or just starting, this intermediate-level project will make you feel like you are walking on cloud nine! thelavenderchair
6. Free Crochet Slippers Pattern for Beginners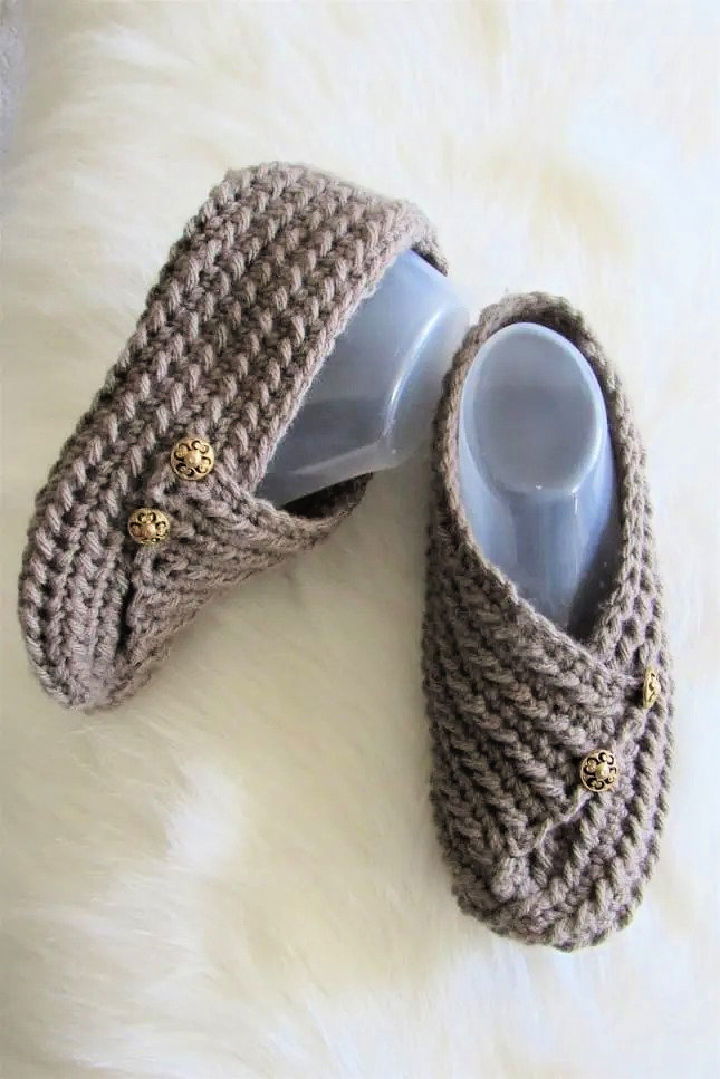 Make a statement with this unique crochet slippers-free pattern! The magic slippers are modern, stylish and perfect for beginners. You can make these with only two rows of repeating stitches by folding and shaping the rectangle from size 4 worsted-weight yarn. Complete your project with four ¾-inch metal buttons for embellishment. Plus, an accompanying video tutorial to help guide you through each step! Get creative and start creating today with the magic slipper pattern! crochetdreamz
7. Cool Crochet Slippers Pattern for Women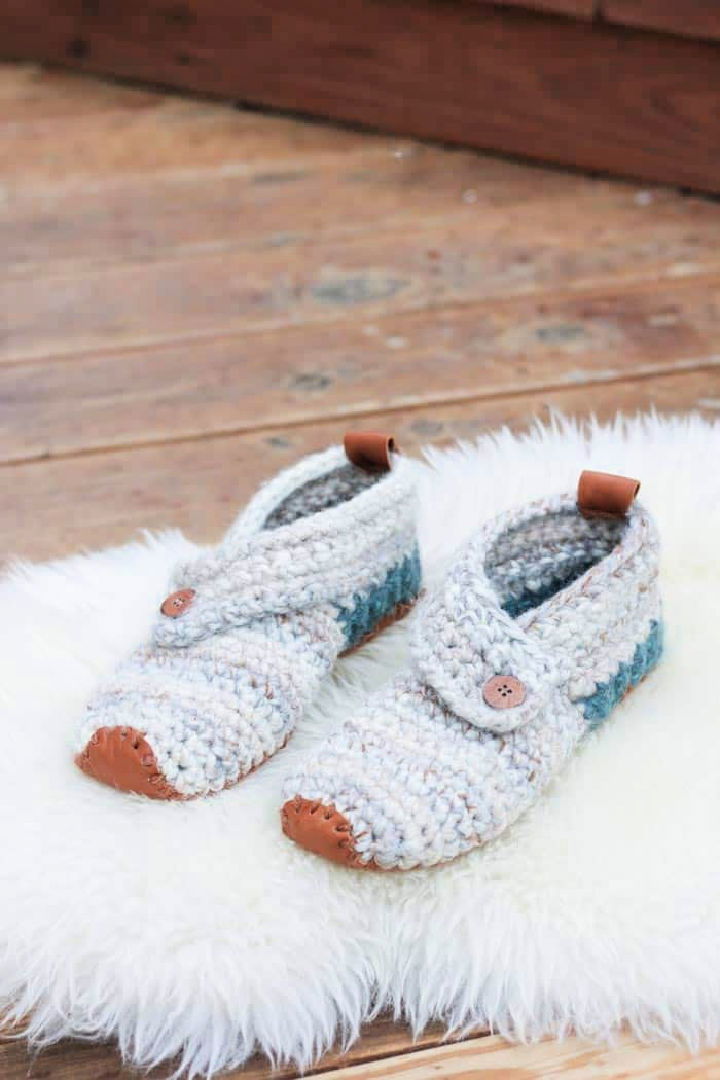 This free crochet slipper pattern for women makes your feet happy while staying stylish and modern. Choose from lion brand wool-ease thick & quick yarn and a size k (6.5 mm) crochet hook to make comfy house shoes that look fancy schmancy!
You'll also need a tapestry needle, stitch markers, wooden buttons, sewing needle and thread, printed leather sole template, leather for sole and leather punch – perfect gifts for teachers or new moms. Make someone feel extra special today by creating the perfect pair of hand-crafted slippers! makeanddocrew
8. How Do You Crochet Tassel Slip-on Slippers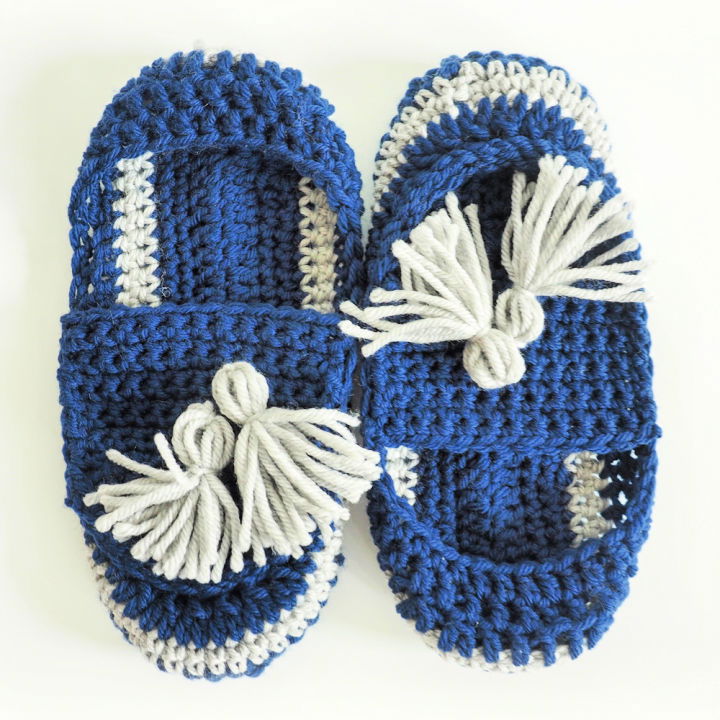 Bring a fashionable twist to your wardrobe with this easy crochet slipper pattern! The tassel slip-on style is modern and elegant, perfect for adding boho flair to any ensemble. Featuring single crochet stitches and worsted-weight yarn, these slippers are great for quick projects and for those learning how to crochet. Gather the tools – 4.5mm hook(s), scissors, tapestry needle – and get ready to make stylish additions to your closet! dabblesand
9. Free Crochet Pattern for Mary Jane Slippers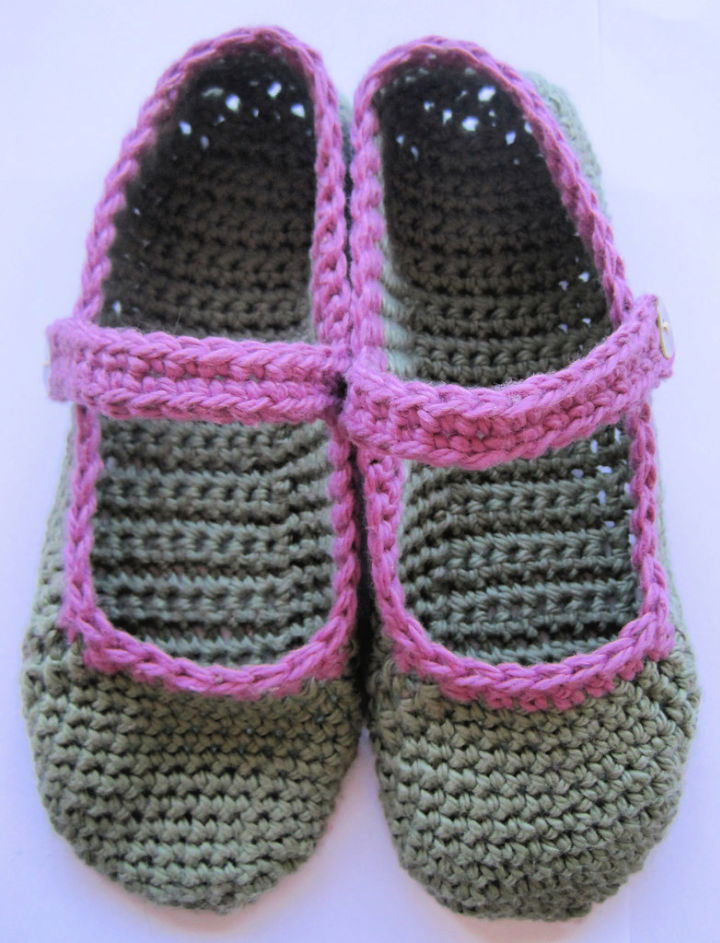 Looking for the perfect handmade gift that looks amazing? Look no further than this free pattern for crocheted mary-jane slippers! With easy-to-follow instructions and an adjustable fit, these slippers are a breeze to make, even for beginners. The lovely texture and embellishment will have you wanting to wear them with any outfit!
All you need is debbie bliss pure cotton yarn, a 5mm hook size, 4 pieces of contrasting yarns as markers, 2 buttons (1.5 cm diameter) and a large blunt-ended needle – get started on your own pair today! thelittlehouse
10. Quick and Easy Crochet Slipper Pattern
Craft yourself a stylish pair of crochet slippers this winter! This free pattern makes it easy. All you need is two colors of worsted-weight yarn, a US h-8 / 5mm crochet hook, an elastic yarn thread, and the included instructions to make your own cozy pair. With their low-cut front and side design, these slippers have a ballerina-flat look, while the higher heel helps them stay put. Whip up a set for yourself or as gifts – they're sure to keep feet warm & look adorable! petalstopicots
11. Modern Crochet Slippers Pattern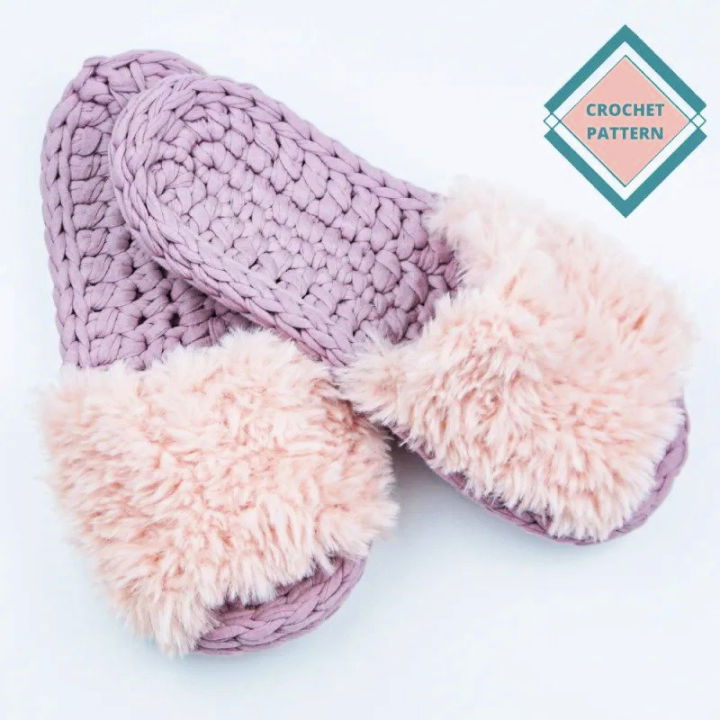 Need a project to crochet in your free time? This beginner-friendly crochet slippers pattern is perfect for you! With easy-to-follow instructions, this project takes 2 hours or less. You'll need t-shirt yarn, two different-sized crochet hooks: 6.5-7mm k 10.5 & 9mm n 13, and a tapestry needle. Featuring faux fur on top of the slippers, they keep you warm and make your feet extra comfy! Try out this fun and quick pattern today! knitznpurlz
12. Crocheting a Friday Slippers – Free Pattern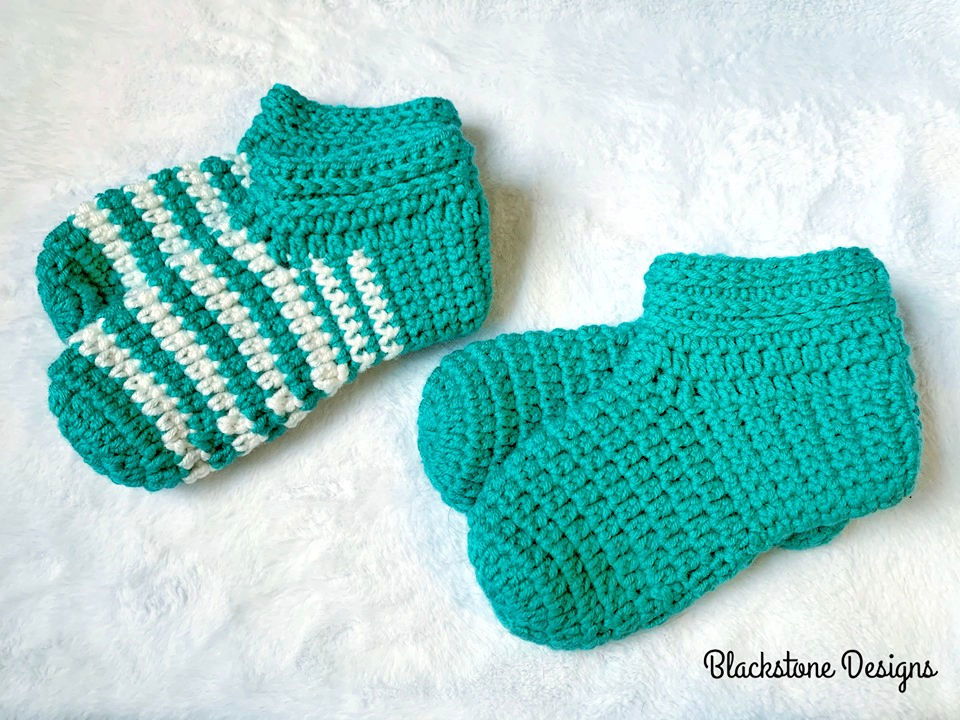 Crochet slippers are the perfect way to keep your feet warm and cozy during cold winter nights. Create cozy, comfortable footwear with this free crochet pattern for friday slippers! The perfect project to complete in an evening, these slippers are easy to make and stylish too. With a unisex design and customizable options like stripes or solids, you can make them look however you'd like.
Plus, they only require bulky weight yarn (#5), j/10/6.00mm hook, yarn needle, and scissors—all the materials needed to start immediately! Make some for the whole family, and enjoy wearing your new masterpiece everywhere you go. Try out this short but elegant crochet pattern today! blackstone designs
13. Beautiful Crochet Watermelon Chunky Slippers Pattern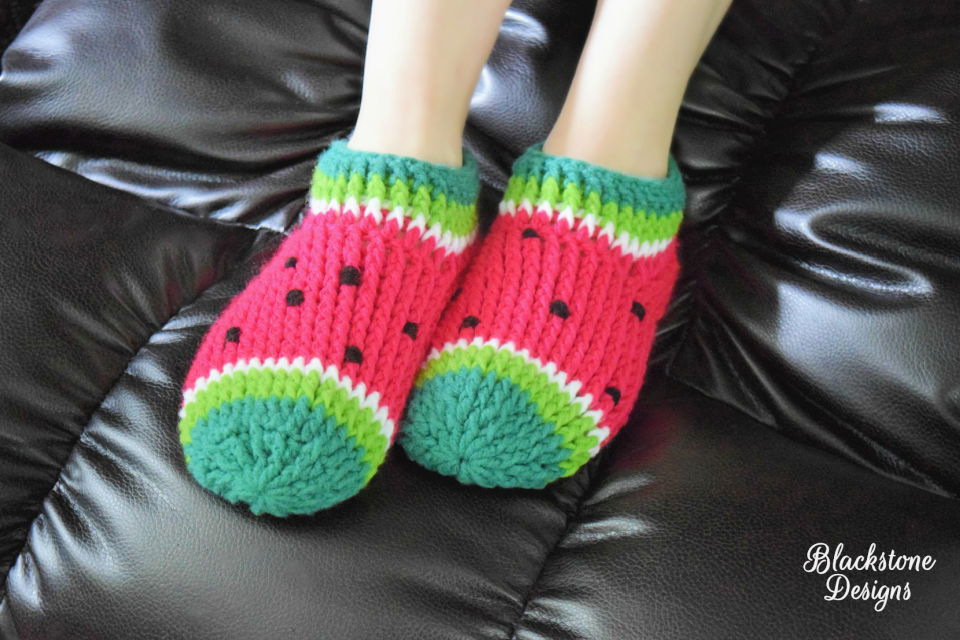 Are you looking for a fun, stylish and unique crochet project? Look no further than this free pattern to make the perfect watermelon chunky slippers! Make sure to turn heads wherever you go in these adorable slippers that are perfect for any outfit.
This step-by-step guide will help you get started with the worsted weight yarn (#4), h/8/5.00mm hook, yarn needle and scissors needed as materials – creating an amazing texture along the way. Get creative and enjoy making something special of your own! blackstone design
14. Cute Crochet Unicorn Slippers Pattern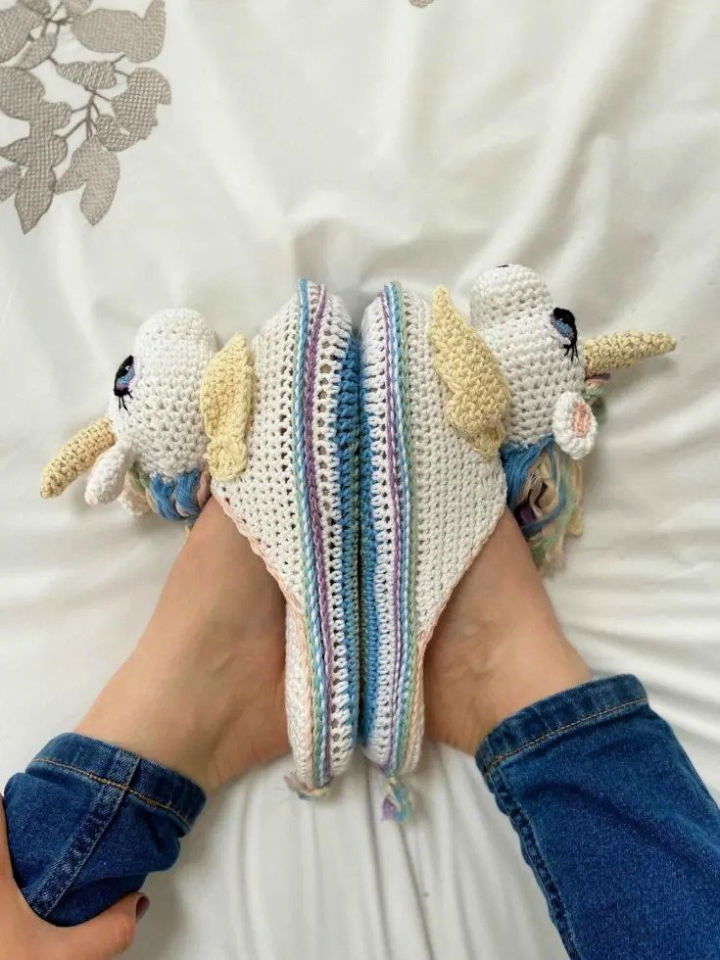 Bring your crochet skills to life and create these adorable unicorn slippers for yourself or as a gift for someone special. This free pattern provides easy instructions on making the slippers' soles and toes, plus a cute amigurumi unicorn head, horn, eyes and mane. With 100% cotton yarn, a 3.5mm hook, a 1mm hook, a tapestry needle, scissors, stitch markers and materials such as white flip-flops, toy stuffing & felt – you can easily craft this cuteness! So what are you waiting for? Get creative today & make those magical unicorns come alive! hanjancrochet
15. Lightweight Crochet Slippers Design With Flip Flop Soles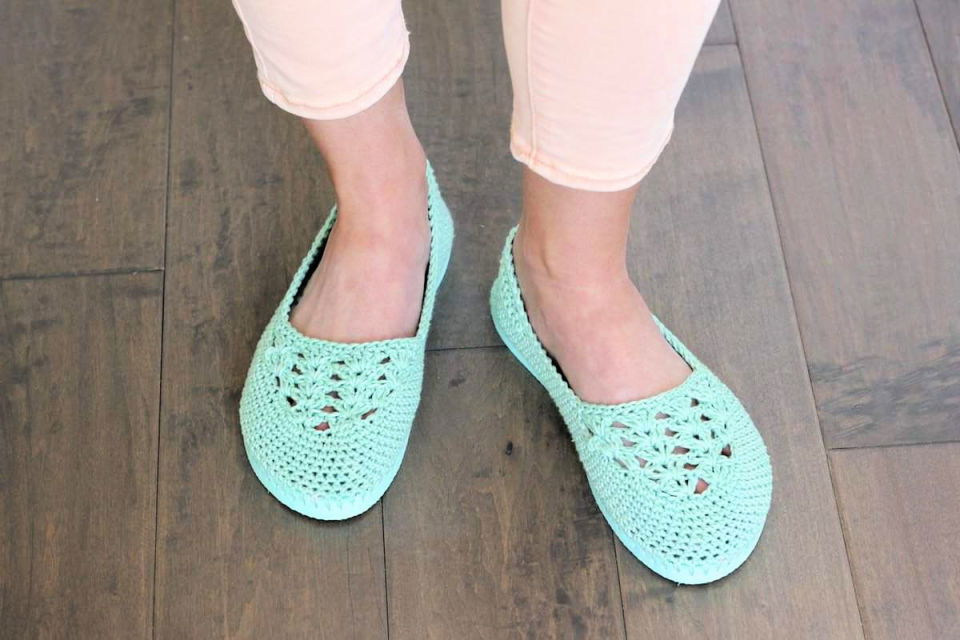 Crocheting a pair of slippers is a great way to practice your skills, and with the right crochet slipper pattern, you can create something cozy and comfortable. Say goodbye to hot, uncomfortable feet! Make your own lightweight crochet slippers with flip-flop soles – perfect for wearing around the house (or outside!). With a free pattern and video tutorial, this project is easy and fun to make. You'll need lion brand 24/7 cotton, a tapestry needle, size b & g crochet hooks, measuring tape, 1 pair of flip flops, plus more supplies. Enjoy these stylish & comfortable shoes – they're sure to be the most beautiful & textured pair you've ever worn! makeanddocrew
16. Easiest Slipper to Crochet
Make a fashion statement with this easy-to-follow beginner crochet slipper pattern for women. This pattern is great for beginners as it offers clear instructions and requires only basic materials such as worsted weight yarn and a crochet hook size g/8 4.0mm.
The result will be elegant, comfortable, colorful slippers that are perfect to wear around the house and double up as a gift to your little one! Customize them with solid or variegated yarns, buttons or flowers to make each set unique. Get creative and look lovely today! itchinforsome
17. Crochet Not Your Grandmas Slippers – Free PDF Pattern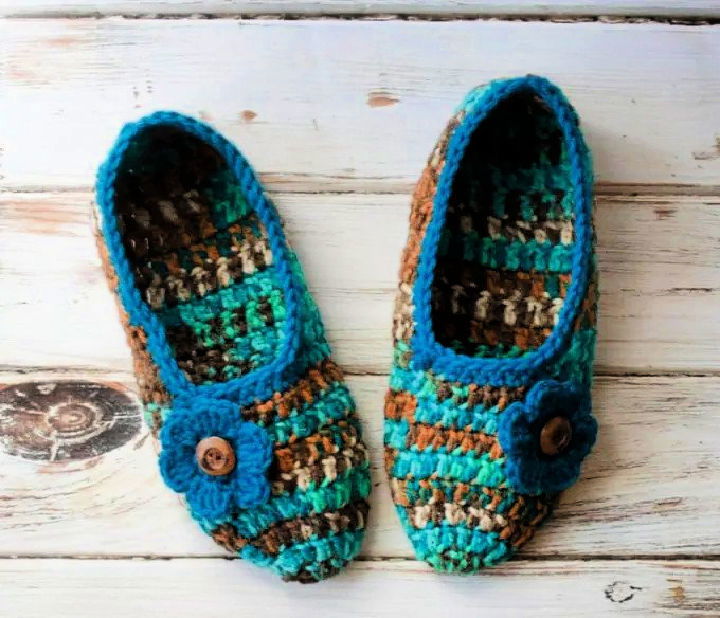 Make your crochet slipper game strong with this easy, fun-to-make pattern. This free pattern is designed for a size 8-9 women's foot and can be easily adjusted to make it larger or smaller. You'll need a US g 6/4.00 crochet hook, worsted weight yarn, contrasting color for edging and flowers, 2 buttons (½″ to ¾″ in size), tapestry needle and scissors. Create a unique look by adding embellishments – not your grandma's crochet anymore! crochet365knittoo
18. Crochet Square Slippers Idea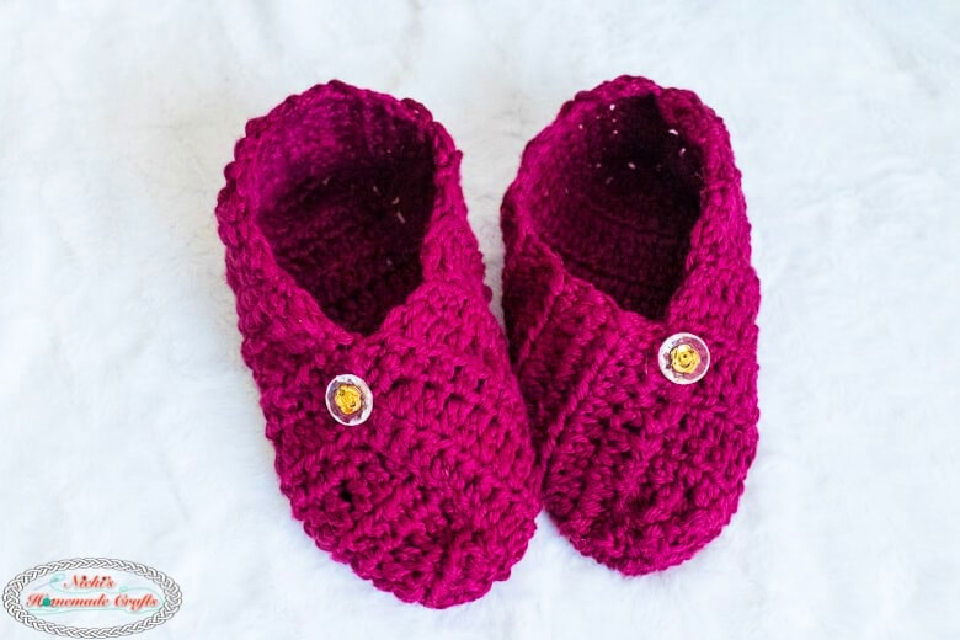 If you're looking for an easy and unique way to make slippers, this crochet square slipper pattern is the one! Perfect for beginners. With any yarn and stitch, you can create a pair that will look amazing with any outfit. Plus, the tutorial makes it all very simple.
You'll need billow yarn by wecrochet and a few other materials – 2 buttons of your choice (1″ in diameter) are optional, but they give that extra special style that takes these homemade slippers from ordinary to extraordinary! nickishomemade
19. Simple Crochet Heart Sole Slippers Pattern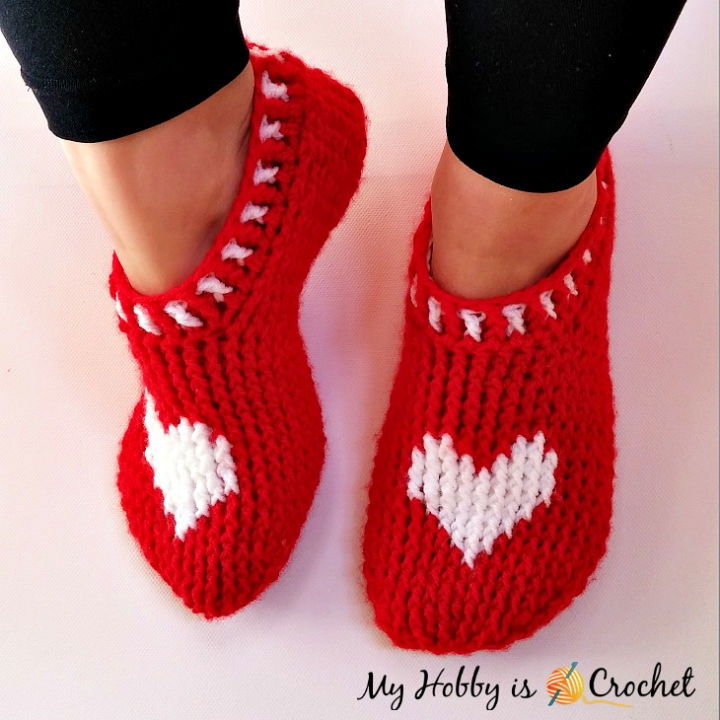 Warm your feet with these cozy crochet heart & sole slippers! Perfect for valentine's day, this free pattern is quick and easy to work up, so you can crochet them in a couple of hours. Featuring an eye-catching heart design and thick knit-look texture, these pretty slippers keep your feet warm without sacrificing style. Beginner friendly with simple supplies like DK yarn, hook, stitch markers & more – these homemade slippers make the perfect gift or something special just for you! myhobbyiscrochet
20. Gorgeous Crochet Spa Day Slippers Pattern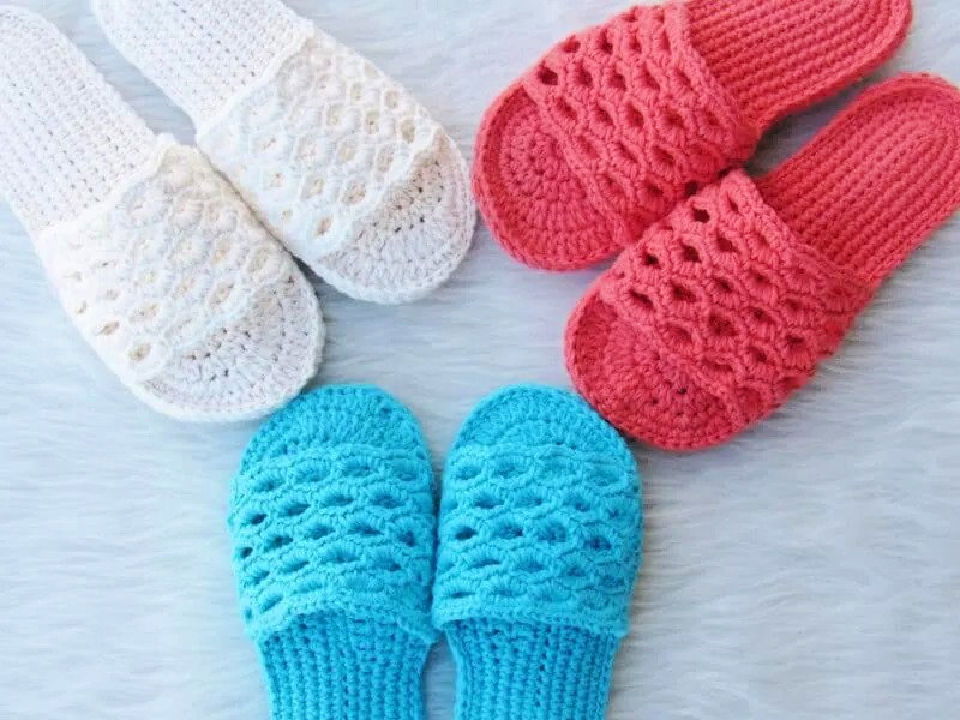 Do you want to make a pair of cute, comfy sandals at home? This crochet sandals-free pattern is perfect for those lazy days indoors. Easy instructions and materials will help you create spa day slippers that are sturdy and cushy enough to keep your feet comfortable all day long.
You need worsted weight or aran yarn, f hook, yarn needle, ½-inch thick quilter's batting, and plastic canvas for adding stiffness to the sole. Grab your supplies and start stitching – these slippers will surely become a favorite in no time! crochetdreamz
21. Fastest Crochet Rectangle Slippers Pattern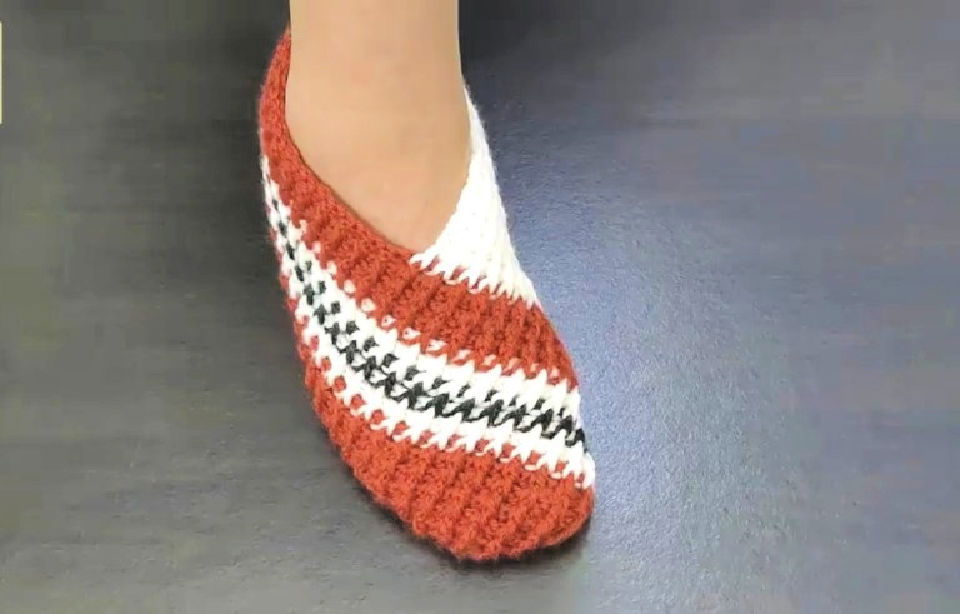 Crochet slippers make a great last-minute gift you can give proudly. This crochet slipper pattern is incredibly easy and fast, making it perfect for crocheters of all levels. You can make these comfy slippers for any age with 3 different colors of DK yarn worsted and just 4 materials: a 4mm crochet hook, scissors, a yarn needle, and the free pattern! With detailed instructions, you'll be able to whip up these amazing-looking pieces in no time – they're sure to look amazing when done! Give the gift of warmth with homemade crochet slippers today! crochetbymery
22. Free Crochet Rectangle Slippers Pattern To Print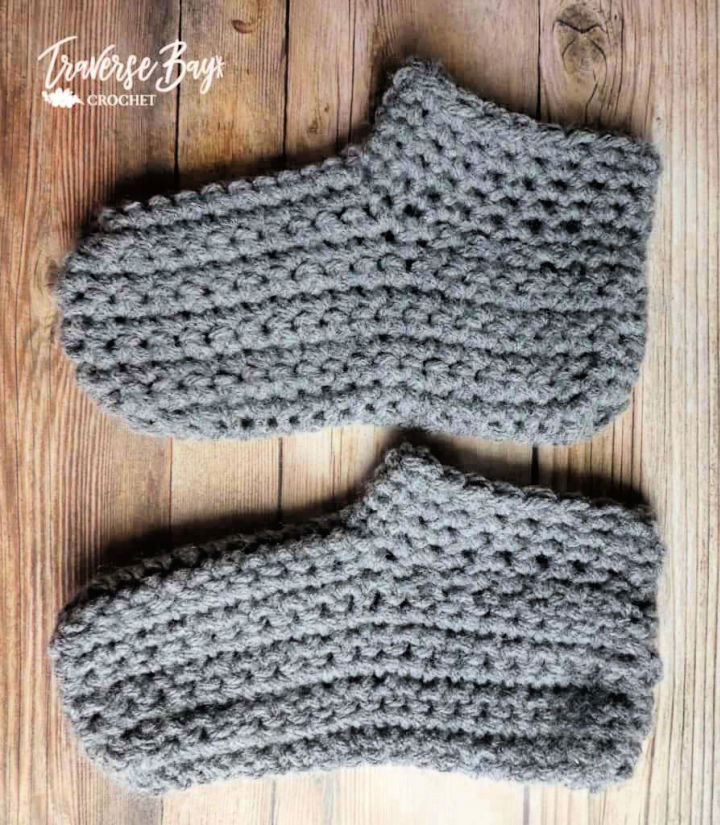 Keep your little one's feet warm and cozy with this free, easy-peasy crochet child slipper pattern! This simple design works quickly in under an hour, perfect for a beginner crocheter. Materials needed include medium worsted weight yarn (4), size I (5.5mm) crochet hook, & blunt needle to weave in ends. The completed slippers look cute and are sure to be a hit as a gift for your child – so easy to make & comfy too! Follow the simple instructions provided for guaranteed success! traversebaycrochet
23. Easy Crochet Slippers Tutorial For Beginners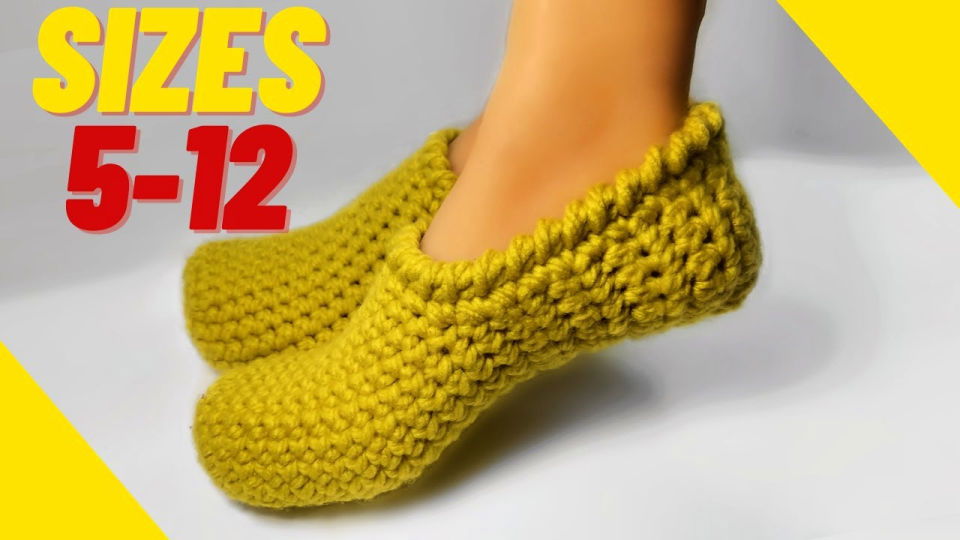 Are you looking for a fun and easy way to create an accessory that looks great with any outfit? With this beginner-friendly guide, you can make your own crochet slippers in no time. All you need is 2 skeins of bernat softee chunky "glowing gold" yarn, a 6mm crochet hook and scissors. Using the simplest stitches, even if you're new to crafting, these adult crochet slippers will not disappoint! Start creating your handmade accessories today!
24. How to Make Slippers – Free Pattern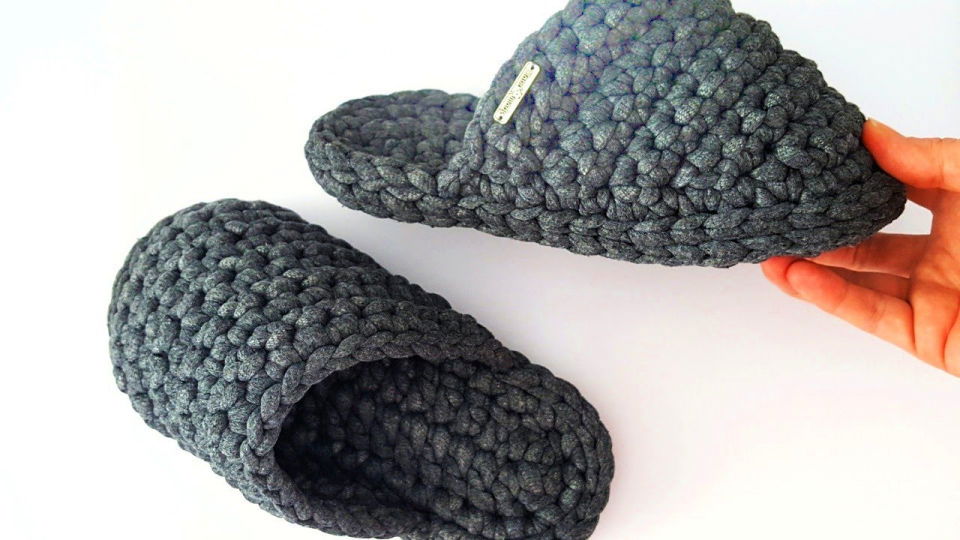 Are you looking for an easy, fun, cozy crochet slipper pattern that looks modern and has a gorgeous texture? Look no further! This tutorial for beginners is perfect for making some comfy slippers to wear around your house or wherever else you go. With simple step-by-step instructions plus all the materials needed (yarn, 7mm crochet hook, scissors, yarn needle and measure tape), you'll be able to make them in no time. Get ready to experience ultimate comfort and style with these lovely handmade slippers!
25. How to Crochet Slippers – Free Pattern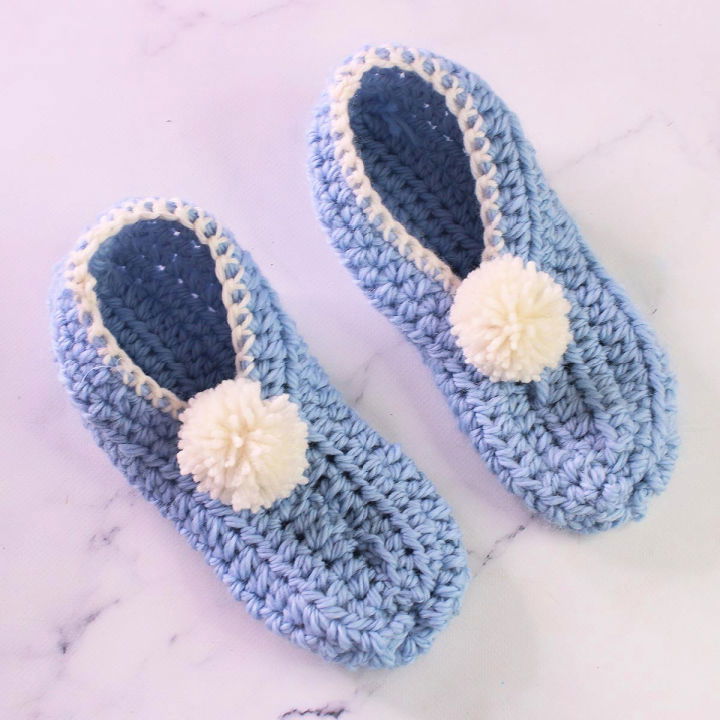 Crochet slippers make the perfect gift for a loved one looking to stay cozy during winter! Crochet yourself some cozy slippers fast and easily with this beginner-friendly method! Using half-double crochet to make a substantial fabric, this custom project will fit your feet perfectly. Gather your supplies – 6.5 mm hook, yarn, measuring tools, tapestry needle, scissors & optional pom-pom maker – and follow the instructions for quick results that keep you warm on chilly nights! treasurie
Related Free Crochet Patterns:
Find the perfect crochet pattern for any occasion! With these free crochet patterns, you can make your own hats, scarves, sweaters, accessories and more.
Conclusion:
Crochet slippers make a great gift for family, friends and even yourself. With 25 free crochet slipper patterns to choose from (for both adults and kids), there is something here to suit everyone's needs, no matter their skill level. These crochet slipper patterns are free and easy to follow, with step-by-step instructions that are detailed enough for beginners and creative enough for experienced crocheters. Whether you want to make some cozy footwear or give someone special a handmade pair of warm slippers, these free crochet slipper patterns will help you get started in the right direction.