Crochet hats are the perfect way to add a touch of personality to your outfit while keeping you warm and cozy. Finding the perfect crochet hat pattern can be a challenge. That's why we have collected this list of 25 free crochet hat patterns for beginners to try out. Each free crochet hat pattern includes easy-to-follow instructions with detailed stitch and assembly details, making it the perfect guide for crocheters of all skill levels. From classic beanies to trendy slouchy hats, these free crochet hat patterns have something for everyone. So why not start your next crocheting project today and create your own unique and stylish crochet hats with our comprehensive collection of free crochet hat patterns?
Free Crochet Hat Patterns for Beginners
Let's check out this collection of 25 free crochet hat patterns! These crochet hat patterns range from simple and basic to more advanced hats, with step-by-step instructions and detailed tutorials for crocheters of all levels. Crocheting your own hat allows you to customize the size, coloring, and texture, making it a unique and personal accessory. With a wide range of styles and patterns, you can easily find the perfect crochet hat pattern for any occasion. So grab your crochet hook and start making your own unique and stylish hats today!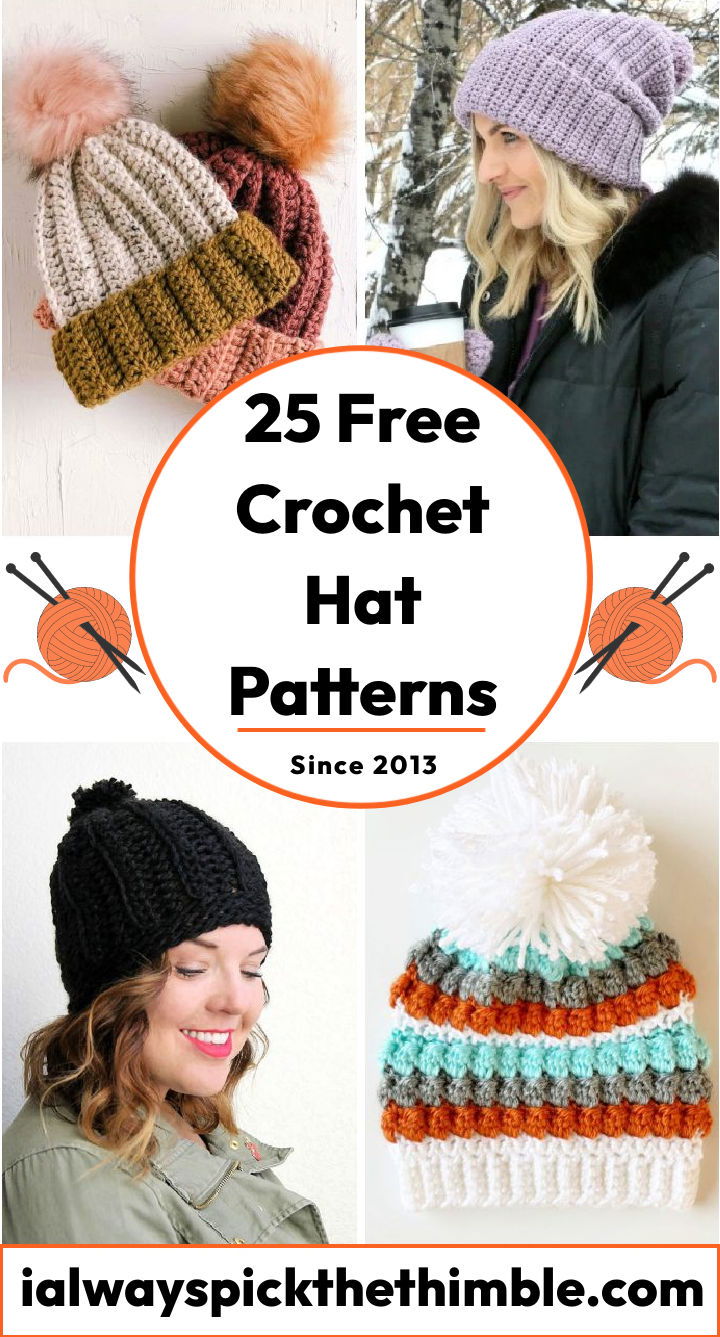 Easy To Customize Crochet Hat Patterns
Here, you will find a sizable list of free crochet hat patterns, ranging from simple beanies and caps to toboggans and winter hats. Plus slouchy beanie, a stylish ribbed hat, a messy bun beanie, or a cute pom pom hat, these crochet hat patterns have covered you. Each pattern comes with detailed instructions and pictorial guides, making it perfect for those just starting in the crochet world. Get your hooks ready, gather your materials and start crafting with these crochet hat patterns today!
1. Free Crochet Waves Of Hope Hat Pattern
Make a statement with the waves of hope hat crochet pattern! This hat is easy and fun to make with its solid look and no interruptions. You'll be amazed by the pop of texture seen in the woven fibers, plus you can wear it slouchy or fold the brim for a more traditional look. Ideal for cool mornings or evenings, this hat will keep you warm while adding a unique handmade accessory to your wardrobe.
With an included video and easy-to-follow instructions, you all need materials like worsted weight yarn (#4), H (5.00 mm) crochet hook size, scissors, measuring tape and yarn needle – so get creative today! sweetpotato3
2. Simple Bead Stitch Crochet Hat Pattern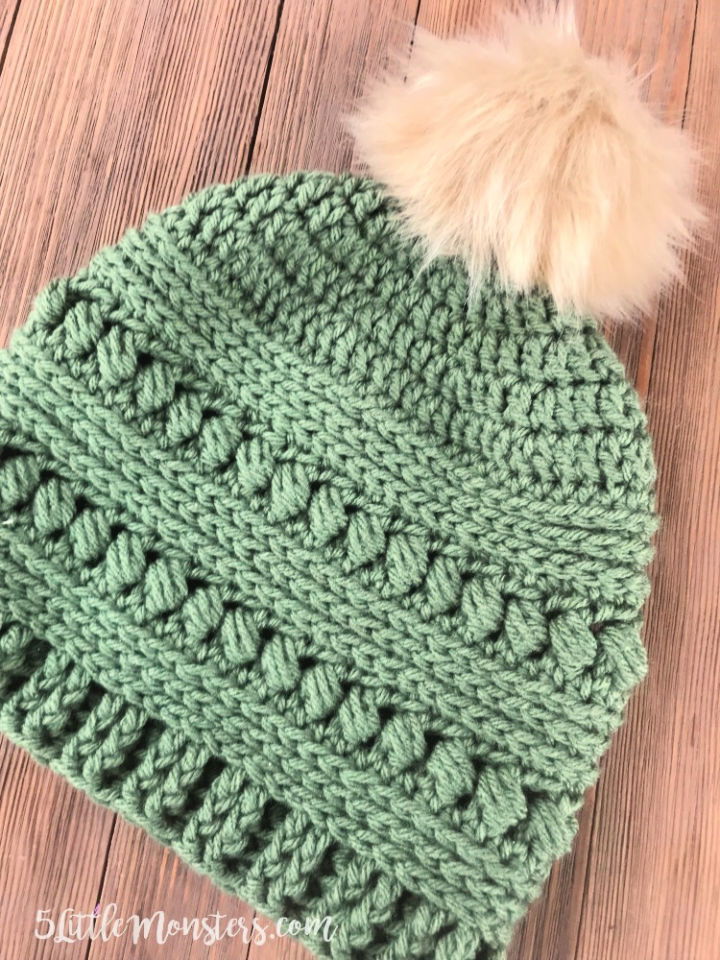 Create a unique and beautiful hat with the bead stitch hat pattern! This slouchy hat is made by combining rounds of bead stitch with half double crochet for lots of texture. Finished off with post-stitch ribbing and a faux fur pom pom, this crocheted hat will be comfy while still looking amazing.
Instructions are included on how to make it, so get creative and make one as a handmade gift or keep yourself warm in the evenings! You'll need 1 skein of worsted weight yarn, an I crochet hook, faux fur pom pom, yarn needle, and scissors – start crafting now! 5littlemonsters
3. How to Crochet a Hat – Free Pattern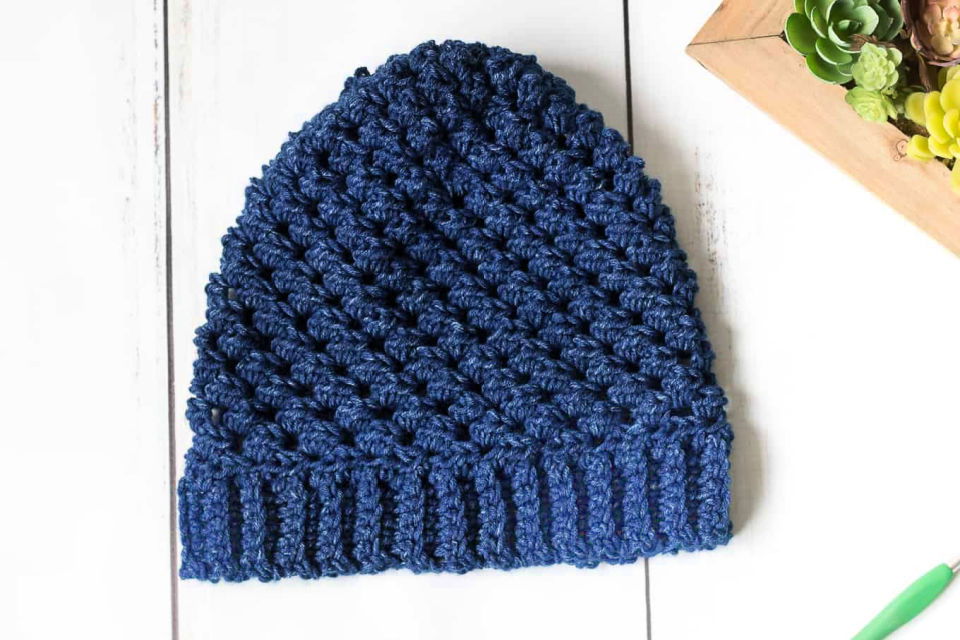 This leigh hat crochet pattern is perfect for those looking to craft a warm and cozy hat in just a few days. Featuring lightweight lion brand jeans yarn, it will keep you comfortable and look pretty cute during the cooler fall evenings. With instructions suitable for intermediate crocheters, all you need is one skein of yarn, a crochet hook I 5.5 mm, scissors and a yarn needle to whip up this project in no time! easycrochet
4. 1 Hour Crochet Messy Bun Beanie Pattern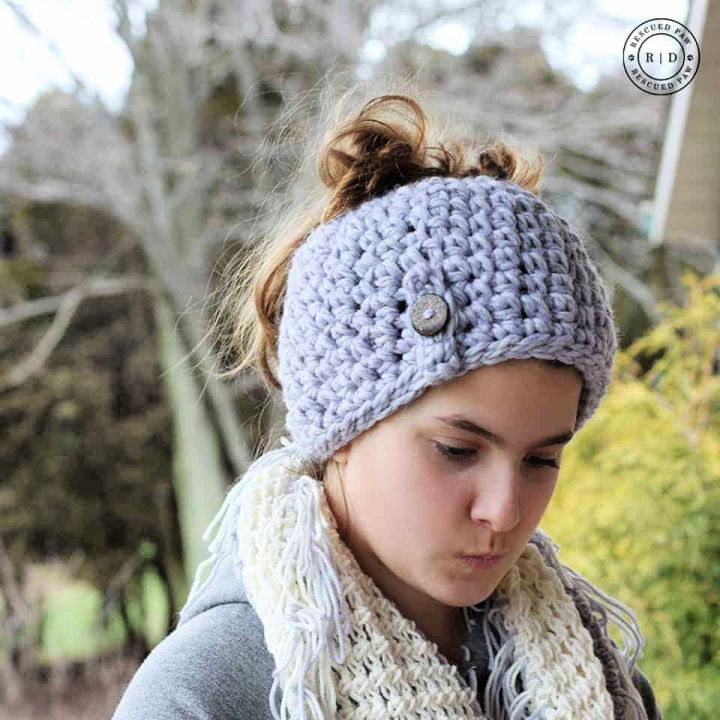 Make a stylish and practical accessory with this free 1-hour crochet messy bun beanie pattern! It uses basic stitches, so it is perfect for any beginner crocheter. With just one skein of cozy wool from michaels, a 9 mm hook and some other supplies, you'll have your new beanie in no time at all.
This modern style will keep hair out of the way after swim practice or on windy days. The easy-to-follow instructions make it simple to complete this project. Get ready to look fashionable without spending hours working up your next project – try this fun pattern today! easycrochet
5. Crochet Pom Pom Hat Pattern for Beginners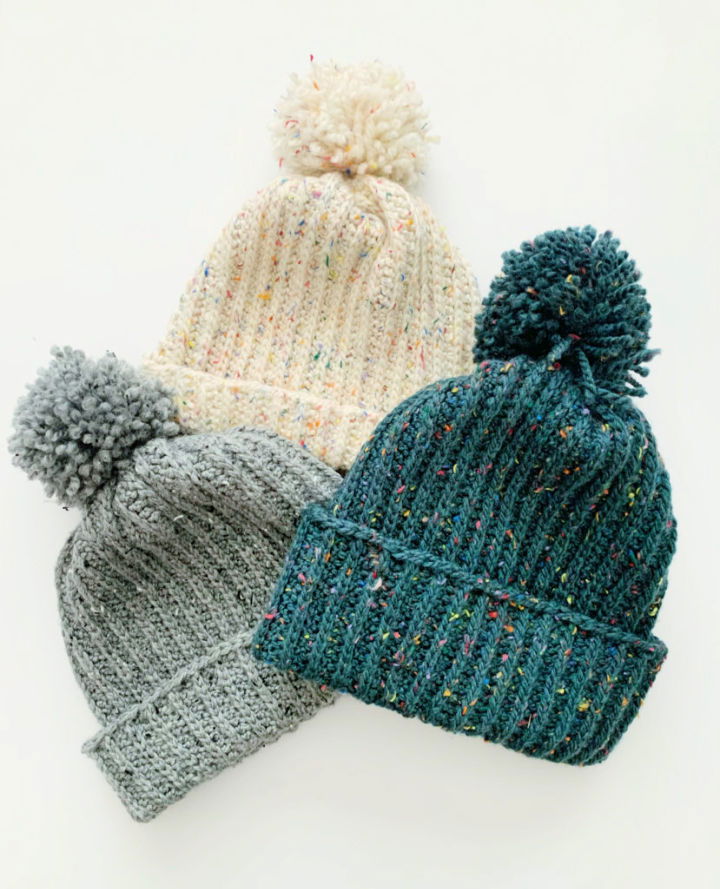 Are you looking for a fun and easy project to give your loved one this winter? Look no further! This beginner-friendly crochet pom pom hat is perfect for any skill level, with simple instructions.
This modern and beautiful hat can be made from Patons shetland chunky tweed yarn and requires only a size J/6mm hook, scissors, tapestry needle, and a pom pom maker. With its unique texture that really stands out in the crowd, make sure you keep it for yourself! Get this free pattern today to start making something special right away. daisyfarmcrafts
6. Easy Crochet Mesh and Bobble Stitch Hat Pattern
Create an eye-catching handmade accessory for your wardrobe with this easy and fun crochet mesh and bobble stitch hat free pattern. With simple and great texture, you can make it in any size to look adorable. The materials include caron simply soft, a 4.5mm hook, a 5.0mm hook, scissors, a tapestry needle, measuring tape and pom pom maker – all of which are easily available. Follow the easy-to-follow instructions for a look that's sure to turn heads! daisyfarmcrafts
7. Crochet Stylish Ribbed Wonder Hat Pattern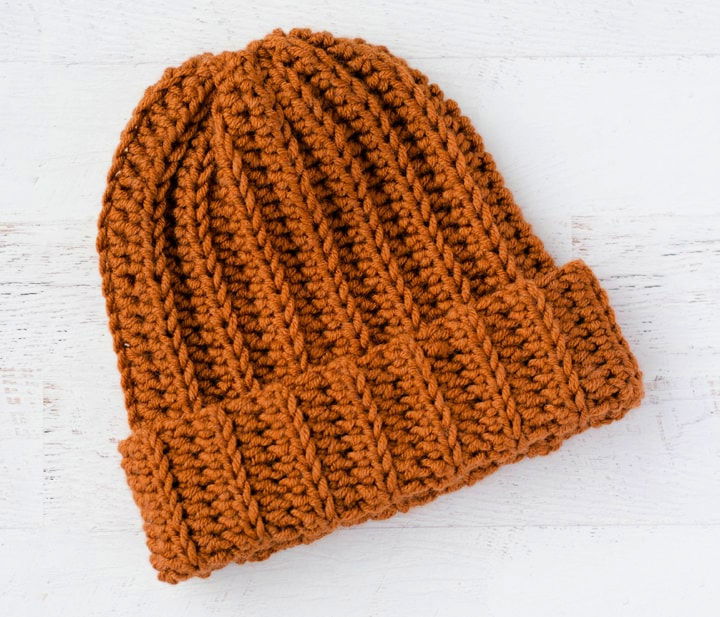 Make a stylish ribbed wonder hat for this winter with a free crochet pattern that is so easy to make! Perfect for beginners, this fast and cozy project works up quickly and looks pretty cute. Instructions with needed materials such as US L 11/8 mm crochet hook, 4.25 oz #5 Bulky weight yarn, tapestry needle and scissors. Wrap yourself in warmth while staying fashion-forward at the same time! crochet365knit
8. Widcombe C2C Crochet Hat – Free Pattern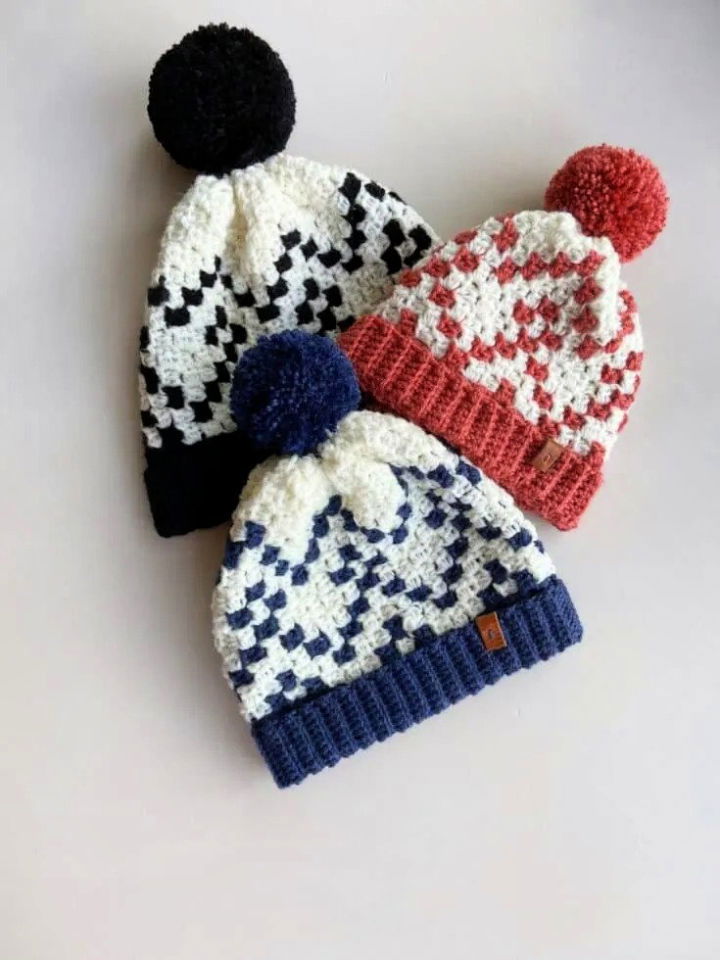 Get creative with crochet hats by exploring the variety of free crochet hat patterns! Looking for an easy-to-make winter hat? Check out this free widcombe C2C crochet hat pattern! Perfect for chilly days, it doesn't look very easy but is so much easier to make than it looks. Stylish and modern, yet easy to wear – you'll love how quickly and easily these hats work up! It's great fun to make with its unusual construction, making it a go-to pattern year after year.
Plus, it's a great yarn stash buster – you can even make one for the whole family! Prepare your materials and follow the instructions included – perfect for a quick and easy crochet gift this season. hanjancrochet
9. Free Crochet Slouchy Hat Pattern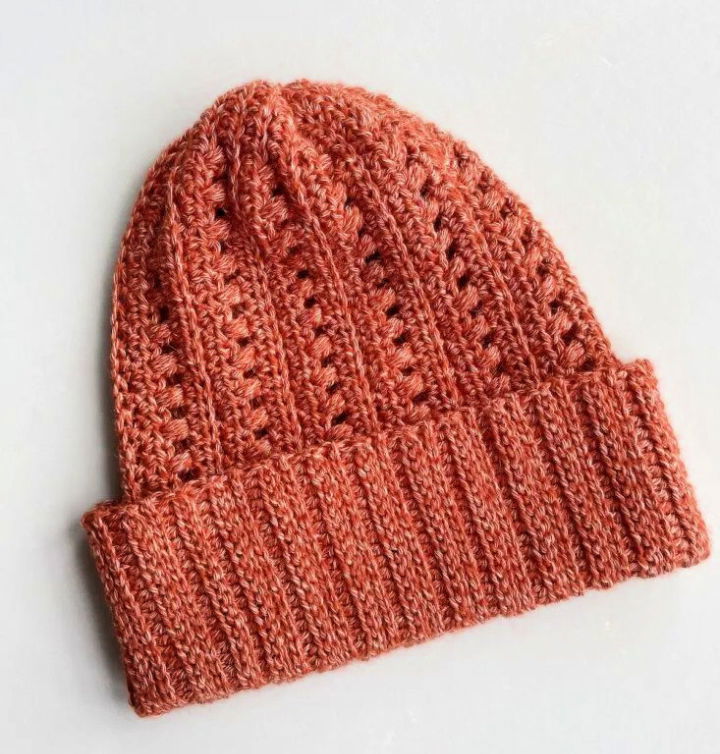 Make sure you're always on trend with this mirabilis puff stitch beanie! This free crochet hat pattern is the ultimate in comfort & luxury. Featuring a relaxed knitted look, this slouchy beanie is perfect for whipping up as gifts or to sell at craft fairs.
You're only a few steps away from pure bliss – all you need are wecrochet kindred DK yarn and some basic tools like a 4.5mm (US G+) crochet hook, scissors and tapestry needle! Get creative and make yourself one for an extra special treat or give it away as the perfect gift for someone special. hanjancrochet
10. Double Crochet Hat – Free Pattern
Make something special for your loved ones that looks amazing and will keep them warm and comfy! With this free crochet hat pattern, you can make one in 10 sizes for beginners.
It's an easy project with clear instructions and supplies like worsted weight yarn, a 5.5mm (I) hook, yarn needle, and scissors- perfect for personalizing with appliques, ear flaps, flowers or animal faces. This simple double crochet hat is the perfect project to start learning how to crochet – get started today! leftinknots
11. Easy Crochet Ribbed Hat Pattern for Beginners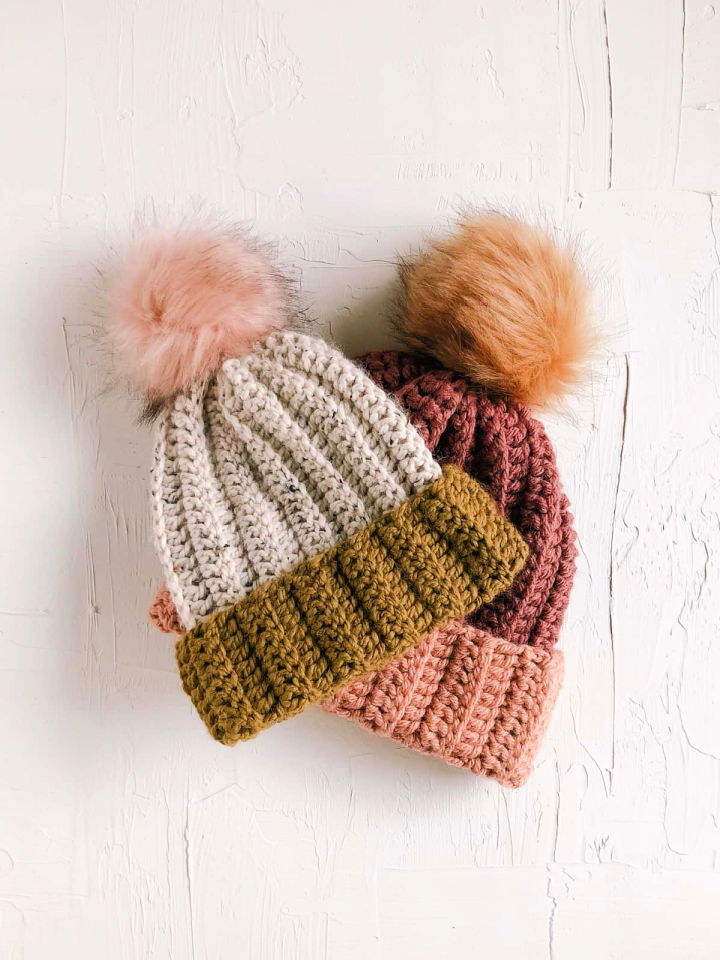 Looking for an easy, beginner-friendly crochet hat pattern? Look no further! This free step-by-step tutorial teaches you how to create a classic, unisex ribbed beanie – perfect for men, women and kids. In less than 2 hours, you can make this super fast project as a last-minute gift. You only need lion brand wool-ease tonal yarn with a tapestry needle, size l (8 mm) crochet hook, stitch markers, scissors and fur pom pom to finish the look. So simple and fun – start crocheting today! makeanddocrew
12. Crochet the Rocky Shore Hat Pattern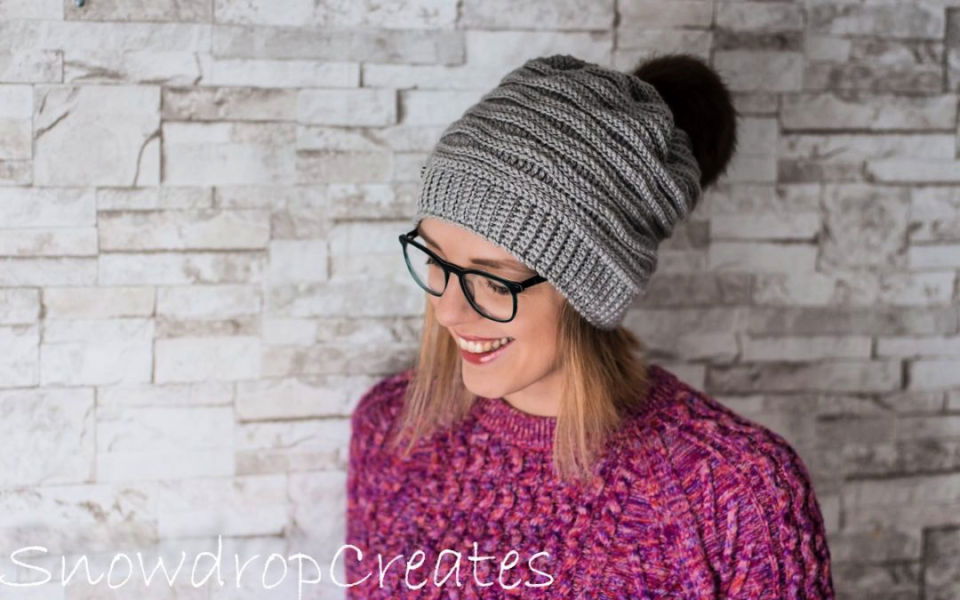 Crochet the rocky shore hat today with this free and easy pattern that is perfect for beginners! The end result will be a soft, cozy hat with a beautiful texture. Look stylish while staying comfortable in your handmade gift to yourself or someone special. Follow the instructions and gather DK weight yarn, G/4mm & H/5mm hooks, a darning needle and a large pompom to start crafting. Create something unique and show off your crochet skills today with the rocky shore hat! snowdropcreates
13. Crochet Watson Waffle Hat Design – Free Pattern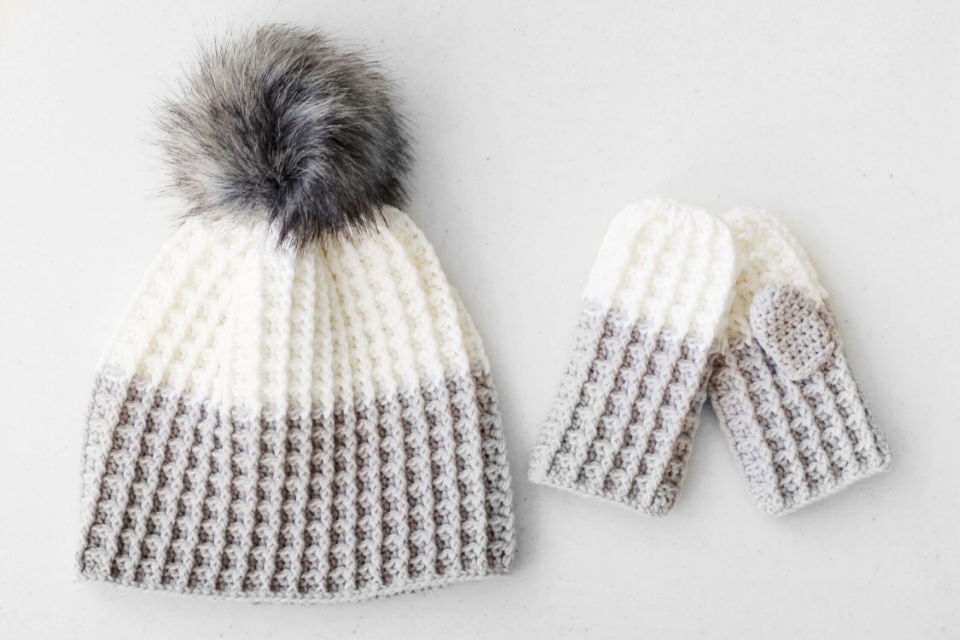 Create a cozy and stylish accessory with the watson waffle crochet hat! With its clean, simple lines, stretchy fabric, and cozy thickness, this handmade classic will look amazing no matter where you go.
This free pattern features easy-to-follow instructions that can be used to make the hat in various sizes – perfect for holiday gift-giving or just treating yourself! Get creative and add your own personal flair to this one-of-a-kind design. You only need a US E / 9 – 3.50mm crochet hook and some fine-weight yarn for an adorable winter must-have. Try out the watson waffle today! lakesideloops
14. Quick and Easy Crochet Crochet Hat Pattern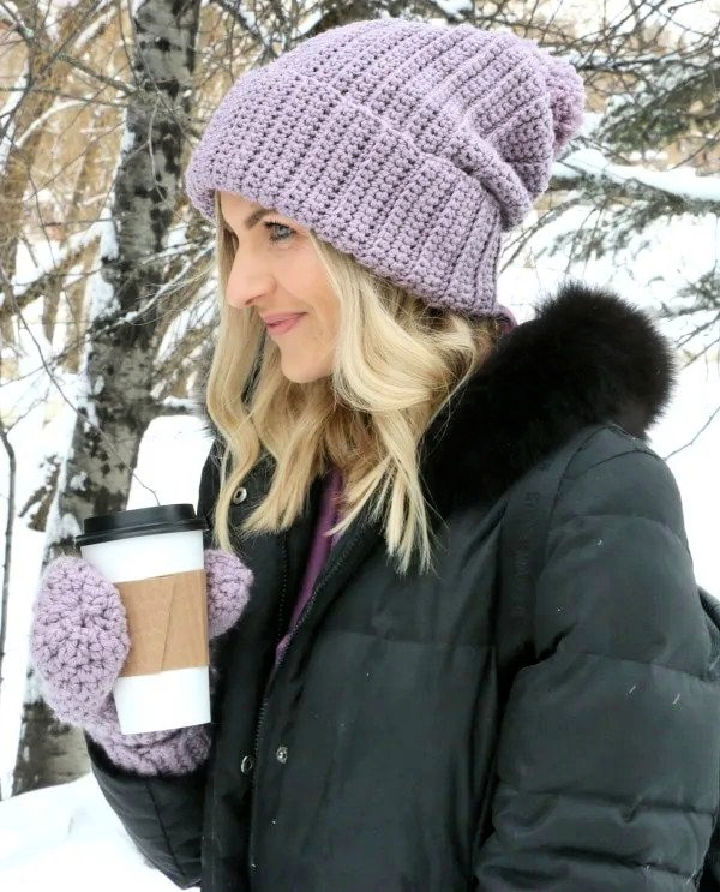 Are you an absolute beginner looking for a fun and easy crochet project? Then look no further than this super easy crochet hat! Perfect for all skill levels, including beginners, this simple yet beautiful design is sure to impress once completed.
Not only will it make a great gift idea, but it will also keep you warm in style with its eye-catching look. Included are step-by-step instructions and the necessary materials required; 1 skein of a red heart with Love yarn, a hook that coordinates with your yarn choice and a yarn needle. Don't wait – get creative today! melaniekham
15. Crochet the Courtney Beanie Hat Pattern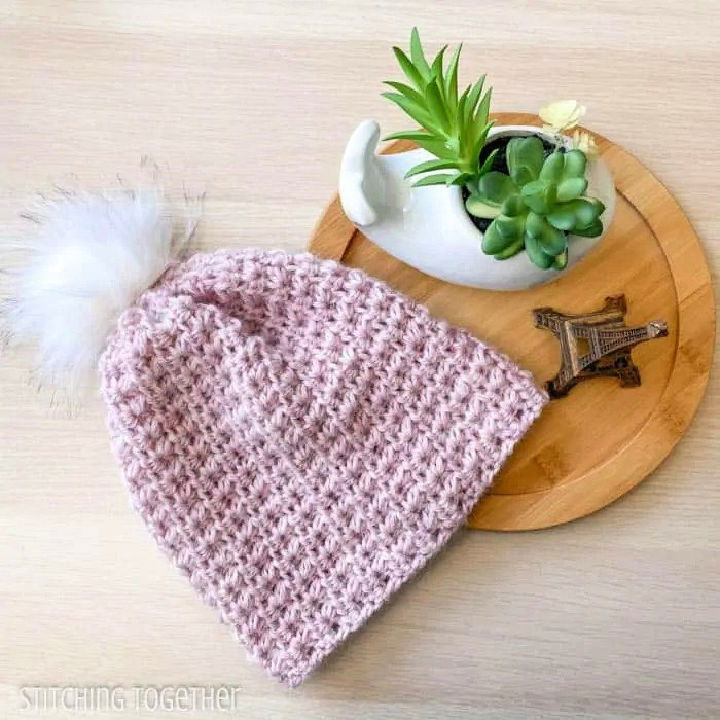 Embrace the unique feminine style of the Courtney crochet beanie hat! This free pattern is an easy skill level and allows you to make a gorgeous accessory to wear all season. With its soft, textured design, this hat looks very different from any other one you can grab off the rack.
The simple construction makes it easy to create; add a yarn pom pom for some extra cuteness! You will need a K-6.5 mm crochet hook, a touch of alpaca by lion brand yarn, a large eye yarn needle and pom-pom for materials – so make your own adorable Courtney crochet beanie hat today! stitching together
16. Free Crochet Hat Pattern to Print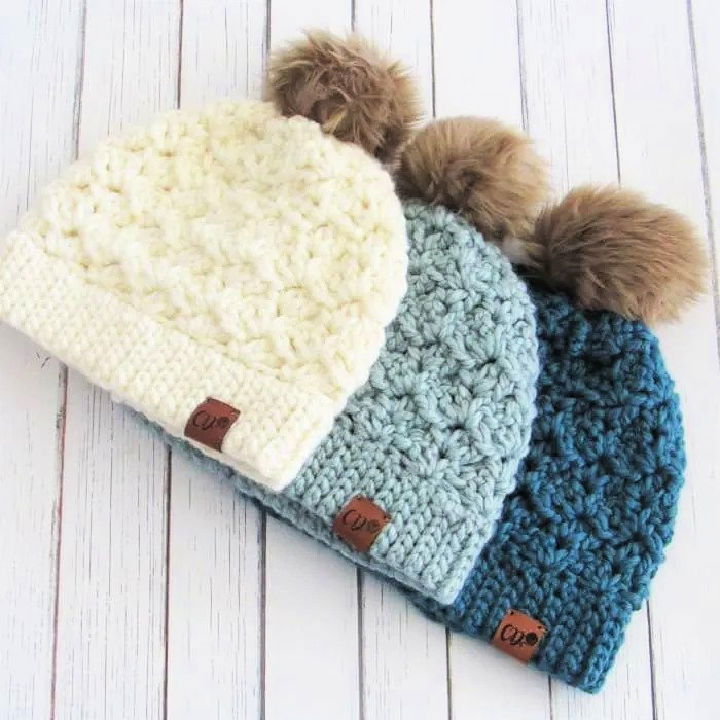 Creating crochet hats is a great way to practice your crochet skills and make beautiful accessories, and free crochet hat patterns make it easy for anyone to try! Are you looking for a quick and cozy DIY project? Look no further – this free crochet beanie pattern will have you on your way in just an hour! Perfect for making warm and comfy hats for friends and family as the perfect holiday gifts. All you need is Loops and threads cozy wool yarn, a size K(6.5mm)hook, an 8mm hook, Fur Pom pom, and a tapestry needle to weave in ends. Follow the instructions to make these stylish winter must-haves that everyone will love! crochetdreamz
17. Best Genus Hat Crochet Pattern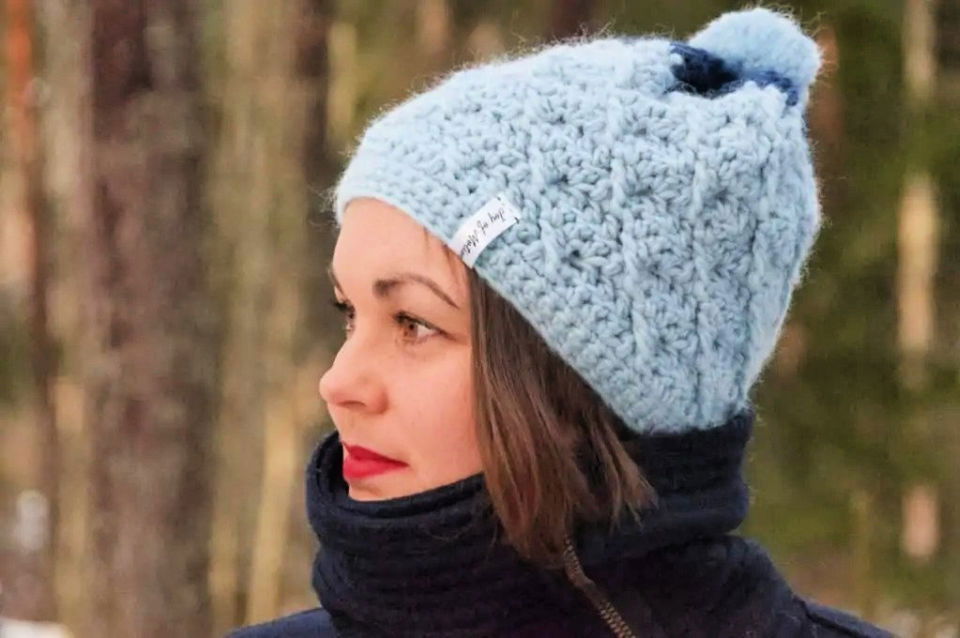 Make a stylish crochet genus hat with this free crochet pattern! This fun and textured design is really easy to customize, so you can make it unique by changing the size and color. Skill level: EASY. Keep yourself warm during the fall & winter seasons in this cozy hat. You need a 7 mm hook size and 6 super bulky yarn to start your project. Look amazing while adventuring outdoors – go skiing or snowboarding knowing you are wearing the perfect accessory for keeping warm all day! joyofmotioncro
18. New Crochet Bulky Hat Pattern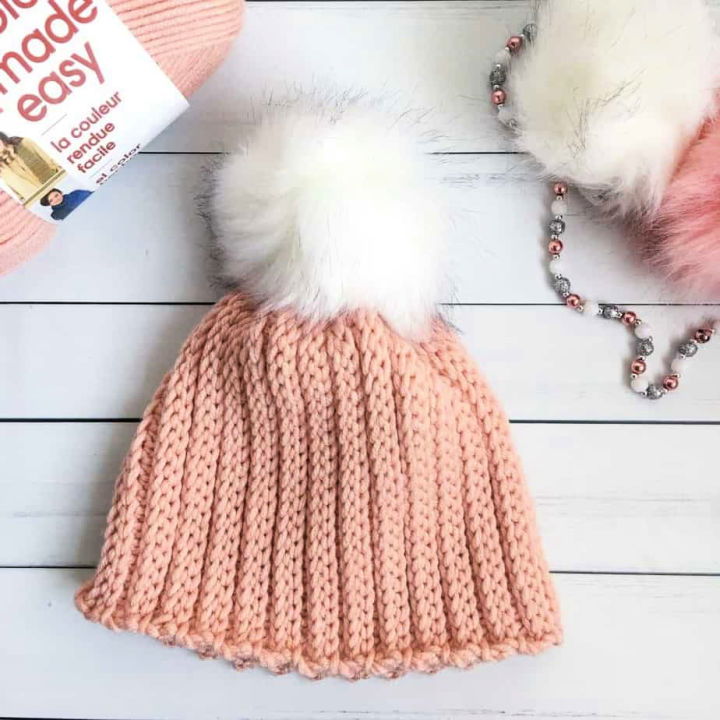 This winter, stay warm and cozy with this easy-to-crochet bulky winter park hat! It looks knit but is simple enough for beginners – even last-minute gifts can be whipped up quickly. With the right supplies – lion brand color made easy yarn, size K (6.5 mm) crochet hook, tapestry needle and pom pom – make this super fun project for yourself or a loved one today! In no time, you'll have a comfy hat that will keep you warm throughout the season. Try it out now- your friends & family will love it! nanascraftyhome
19. Free Crochet Messy Bun Hat Pattern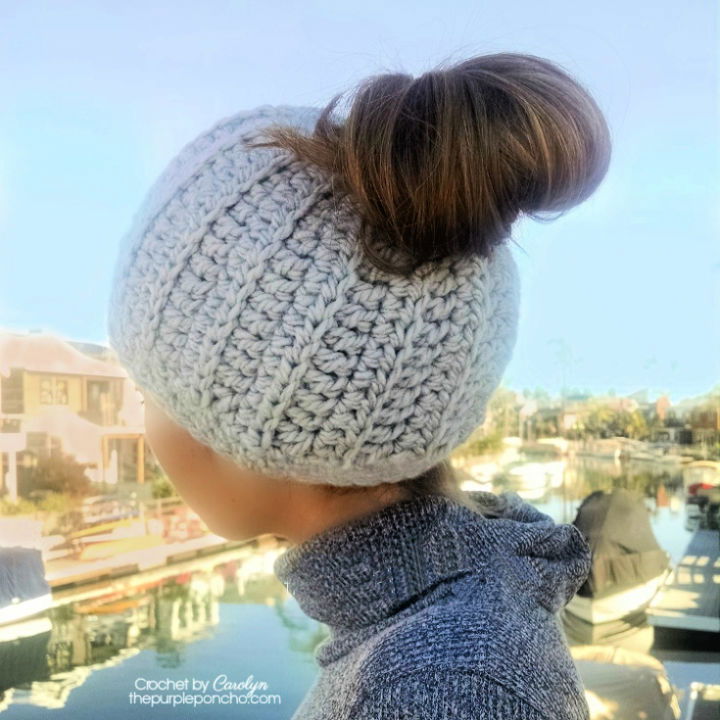 Looking for a stylish handmade accessory? Try this amazing free crochet messy bun hat pattern! This cute hat has a hole in the top to pull your hair through and make a "messy bun" or ponytail. With great texture and easy instructions, it works up super quickly. Skill level is intermediate and fits up to 22″. You'll need loops & threads of charisma yarn, a 6.00 mm hook (US J-10), 1 stitch marker, and a yarn needle to get started – so grab your supplies today! thepurpleponcho
20. Crocheted Snap I Lost My Hat – Free Pattern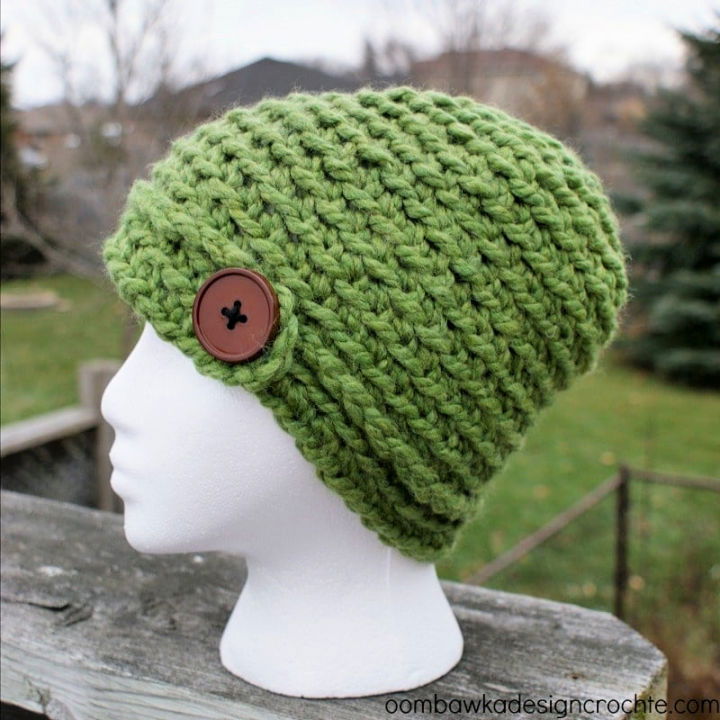 This snap i lost my hat crochet pattern is perfect for both boys and girls (men and women)! Super comfortable, warm, and long enough to cover your ears. It's a quick 'faux' band with a button that is added at the end of the pattern, making it look pretty cute! Instructions are included so you can make this hat in less than an hour with supplies like lion brand yarns wool-ease thick & quick and a 9 mm (N-13) hook. So why wait? Start crocheting now with this easy hat crochet pattern! oombawkadesign
21. How Do You Crochet a Sun Hat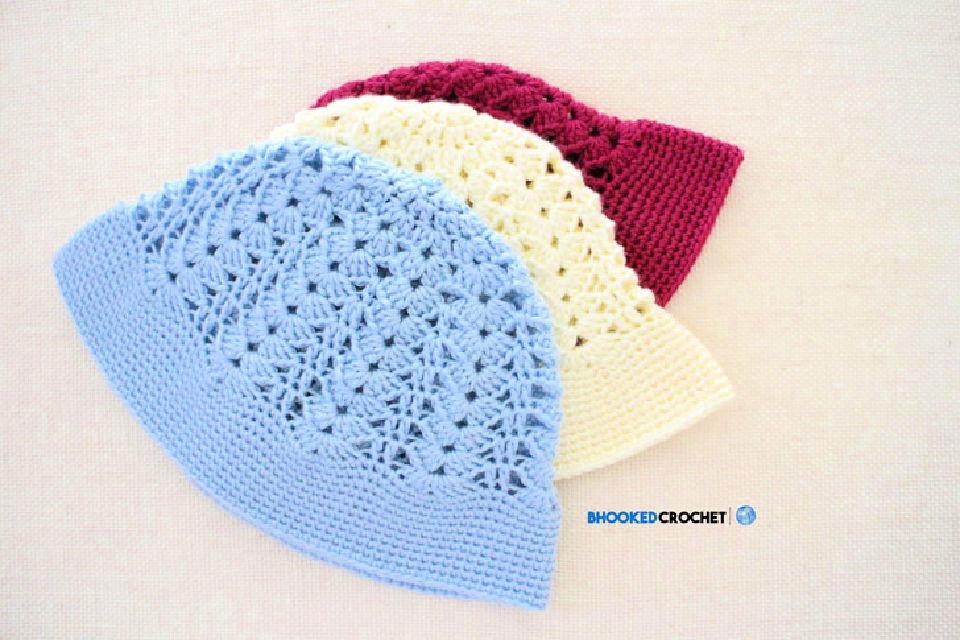 Create the perfect summer accessory with this free crochet sun hat pattern. This fun project is a great way to show off your yarn crafting skills and make something beautiful for yourself or as a handmade gift. The easy-to-wear design is comfortable, stylish and lightweight, making it ideal for outdoor adventures.
Step-by-step instructions will guide you through creating this stunning piece from start to finish – all you need are 1 skein of caron simply soft, a 5 mm crochet hook, a darning needle, scissors and your own creativity! Get ready to enjoy those hot summer days in style with your very own homemade crochet sun hat. bhookedcrochet
22. Cute Crochet Lamb Hat Pattern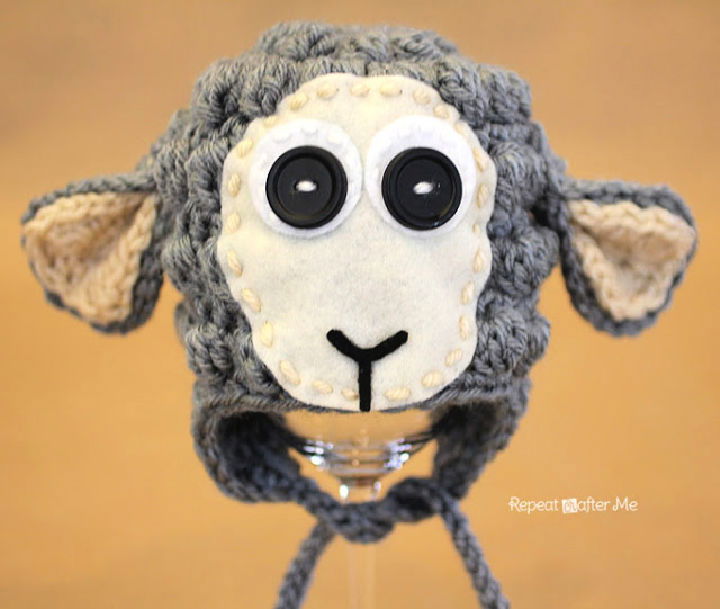 Our free crochet hat patterns inspire all skill levels, from classic beanies to unique slouchy designs. Create the perfect gift for a little one in your life with this adorable crochet lamb hat pattern. This easy and fun-to-make hat is beginner friendly, so anyone can learn how to create it! It looks pretty cute while warm and comfy, and its beautiful texture makes it extra special. Step-by-step instructions are included with a video tutorial to help during the making process. You only need some worsted-weight yarn, a size J (6.00mm) crochet hook, and a tapestry needle! Don't wait any longer – get started on this delightful project today! repeatcrafterme
23. Chunky Crochet Ribbed Slouch Hat Pattern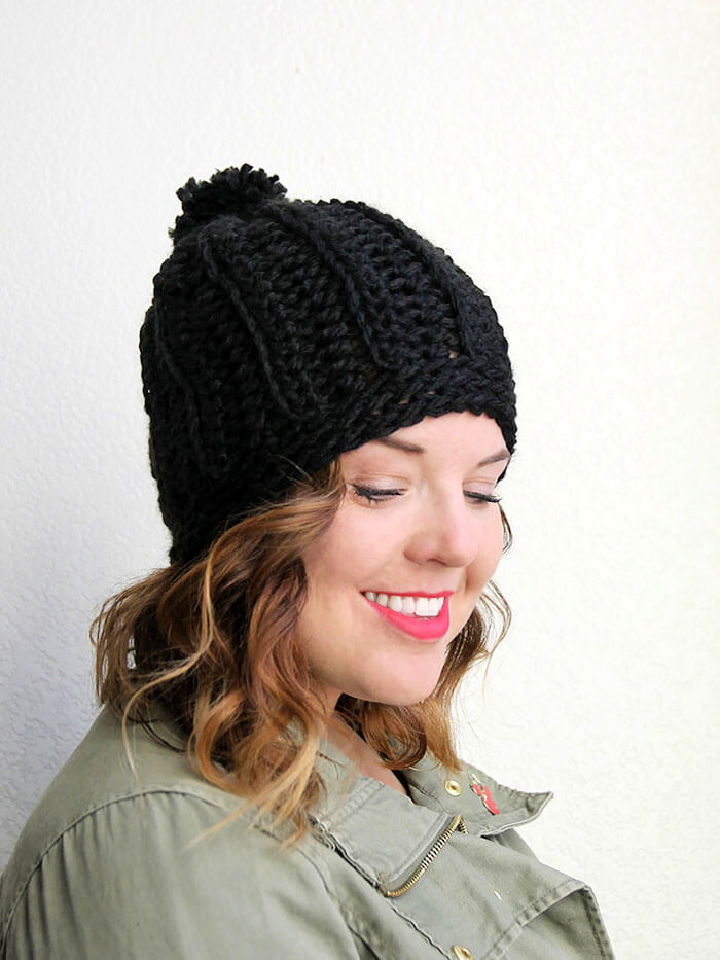 This free chunky crochet hat pattern is great for beginners. It's a cute, slouchy style with lots of texture and works quickly – making it perfect for holiday gifts or a night-time hobby! These step-by-step instructions, plus supplies like bulky yarn, a 10mm crochet hook, scissors and a pom pom maker, will help you create your own chunky ribbed slouch hat that looks pretty amazing. So why wait? Choose your favorite colors and get started today! persialou
24. Free Crochet Pattern for Hat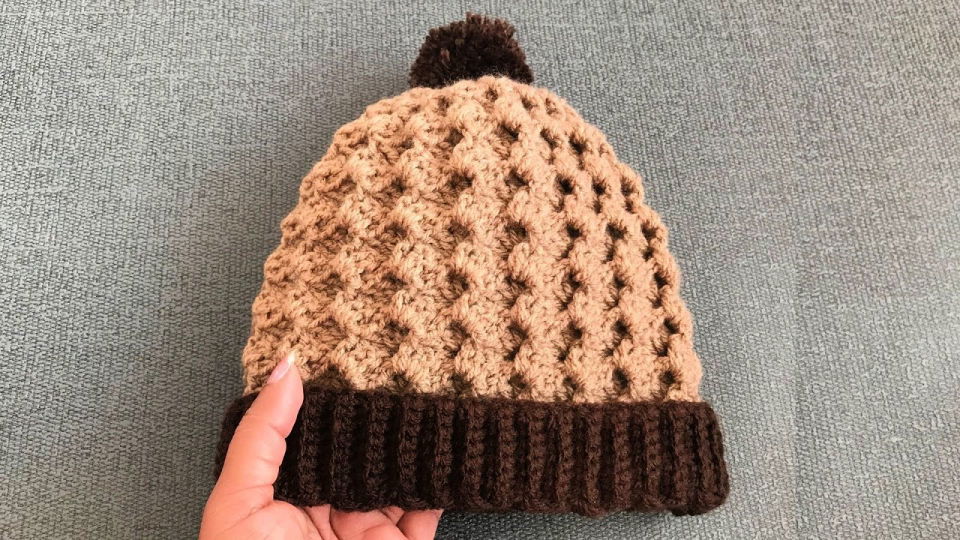 Whether you want to make crochet hats for yourself or as gifts for friends and family, free crochet hat patterns are a great way to get started.
Looking for an easy and beautiful crochet hat pattern that's perfect for beginners? Look no further! This easy crochet hat pattern is just what you need. With three sizes to choose from and a detailed step-by-step guide, it's easy to fill your hat quickly – even if you're a beginner. Plus, all the supplies you'll need, like yarn and a 4mm crochet hook, are included in the free pattern. This comfy hat is also very stylish, so make one today and show off your creativity!
25. Crochet Winter Hat – Step-By-Step Instructions
Are you looking for an easy and beginner-friendly tutorial for a cozy crochet hat to keep you warm and comfortable during the upcoming winter days? Look no further! This step-by-step tutorial will show you how to make this beautiful, adjustable, and warm hat with just 160m of size 4 yarn, a 4.5mm & 5mm hook, 1 pom pom, and a tapestry needle. It is really simple to make, but it looks so showy! Follow the steps in this tutorial today, and soon enough, you'll be wearing your own cute handmade hat!
Related Free Crochet Patterns:
Unleash your creativity with our vast collection of free crochet patterns! From stunning scarves to adorable cardigan, we have patterns for all your favorite projects.
Conclusion:
Crocheting is a great pastime for people of all ages and skill levels. With 25 free crochet hat patterns available, anyone can find the perfect project to add unique style to their winter wardrobe. There are projects for beginners and experienced crocheters, from simple beanie caps to complex toboggans. Each pattern includes detailed instructions on how to create your own stylish and cozy headwear – perfect for adults and children alike! Whether you want something classic or something more unique, these free crochet hat patterns provide everything needed to ensure you'll stay warm while making a fashion statement this winter season.