Halloween is a time to enjoy all things spooky and fun. If you love to crochet, you can make your own Halloween decorations and accessories with these 25 free halloween crochet patterns with step byte instructions plus pdf pattern. Here are some crochet halloween ideas that you can try this year.
Crocheted Halloween Decorations: You can make your home more festive with some crocheted Halloween decorations. You can choose from pumpkins, ghosts, spiders, bats, skulls, and more. You can also make a garland, a wreath, or a snow globe with crocheted pieces.
Crocheted Halloween Costumes: You can dress up for Halloween with some crocheted costumes. You can make hats, masks, scarves, gloves, or even full outfits with crochet. You can be a witch, a cat, a vampire, a zombie, or anything else you like.
Crocheted Halloween Afghan Patterns: You can cozy up on Halloween night with some crocheted afghan patterns. You can make blankets with Halloween colors or motifs. You can also make pillows or throws with crocheted appliques or squares.
Crocheted Halloween Amigurumi:
These are some of the many Halloween crochet ideas that you can find below. Whether you want to make something for yourself, your family, or your friends, our free crochet halloween patterns are for everyone. Crocheting for Halloween is a great way to express your creativity and enjoy the season.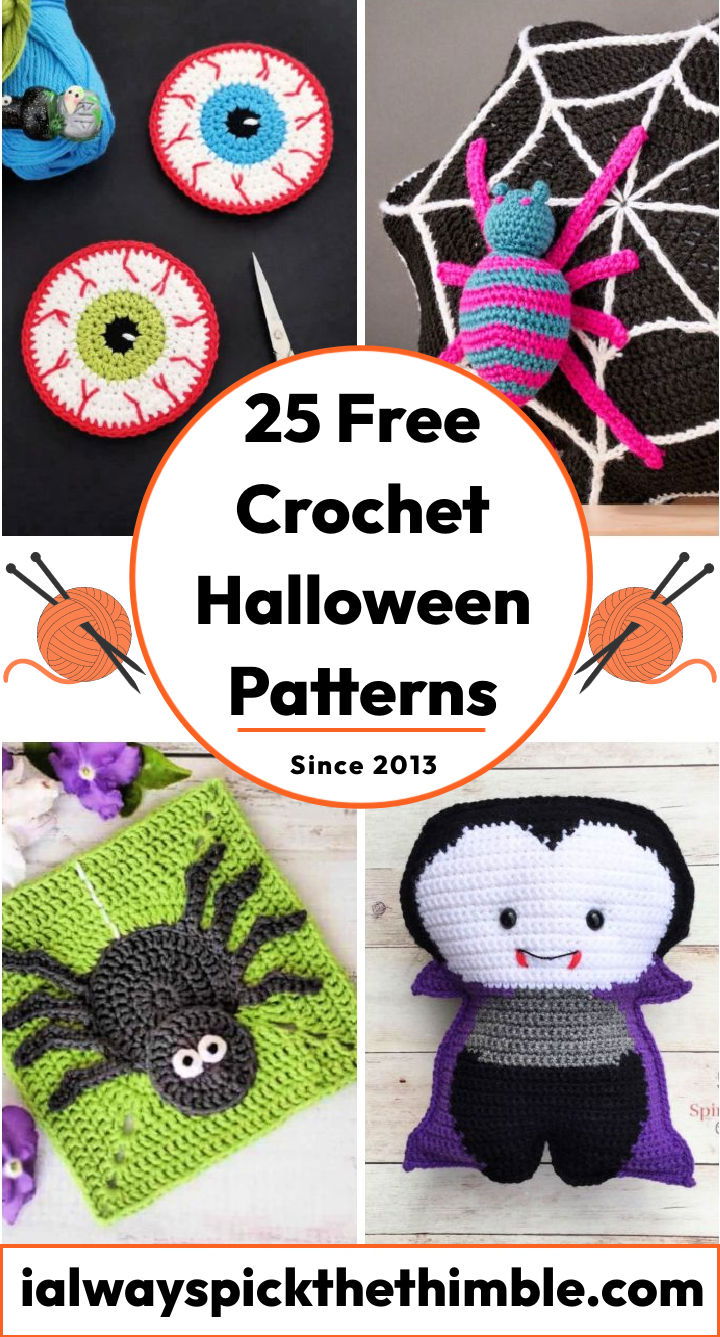 Benefits of Using Crochet for Halloween
Halloween is a festive occasion that many people enjoy celebrating with costumes, decorations, and treats. One way to add some creativity and fun to your Halloween preparations is to use crochet. You can use crochet to make various items for Halloween, such as hats, socks, amigurumi figures, pumpkins, and more.
Crochet can also be a great way to use up your leftover yarns and scraps. You can try by mix and match different colors and textures to create unique Halloween projects. Crochet can also help you save money on buying ready-made Halloween items. You can make your own personalized accessories and gifts for yourself or your loved ones.
Some of the benefits of using crochet for Halloween are:
You can express your personality and style with crochet. Whether you prefer cute, spooky, or funny Halloween themes, you can find a crochet pattern that suits your taste. You can also customize your crochet projects with embellishments like buttons, beads, ribbons, or embroidery.
You can improve your crochet skills with crochet. Halloween projects can allow you to learn new stitches and techniques or practice the ones you already know. You can also challenge yourself with more complex or intricate patterns or try different types of yarns and hooks.
You can have fun with crochet. Crochet is a relaxing and enjoyable hobby that can help you reduce stress and boost your mood. You can also share your crochet passion with others by joining online communities, participating in crochet-along (CALs), or exchanging patterns and tips.
If you are looking for some creative and unique inspiration for your Halloween crochet projects, here are some free crochet halloween patterns:
Free Halloween Crochet Patterns
If you are looking for free and unique ways to make this upcoming Halloween extra spooky, look at these free crochet halloween patterns! With detailed step by step video instructions, even the newbies can get started with these creative Halloween crochet patterns. From free halloween amigurumi crochet patterns to free horror crocheted decorations, plenty of options are available in a range of difficulties that will satisfy any need. Let's discover our 25 free and fun crochet patterns for Halloween that will help create the perfect spooky decorations. Whether it's a centerpiece for your mantel or an accessory for your costume, these creative designs let you make the most of every holiday celebration. Check out our free Halloween crochet patterns now, and start crafting a masterpiece!
1. Free Crochet Zombie Pattern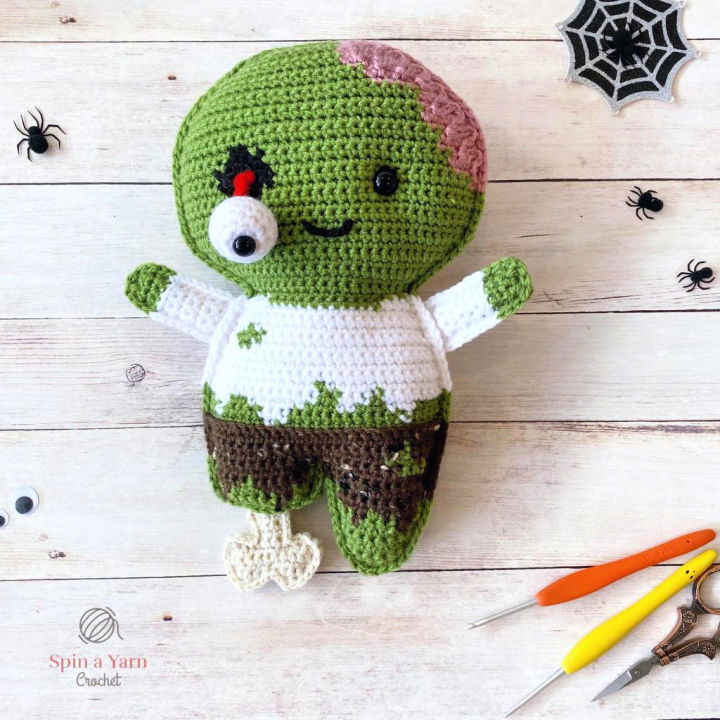 Are you looking for a fun, beginner-friendly project to make this halloween? Look no further than this zombie free crochet pattern. This pattern is simple and easy to follow, with step-by-step instructions so anyone can create these amazing zombies! Crafted from needle crafters yarn, the finished product features beautiful texture and looks incredible as a handmade decoration or gift for your loved one.
With only a 3.25mm hook, 2.75mm hook, yarn, 12mm & 10mm safety eye, stuffing and tapestry needle needed materials, you need imagination! Get creative this season and make something special with this zombie free crochet pattern today! spinayarncrochet
2. How to Make Halloween Backpack – Free Crochet Pattern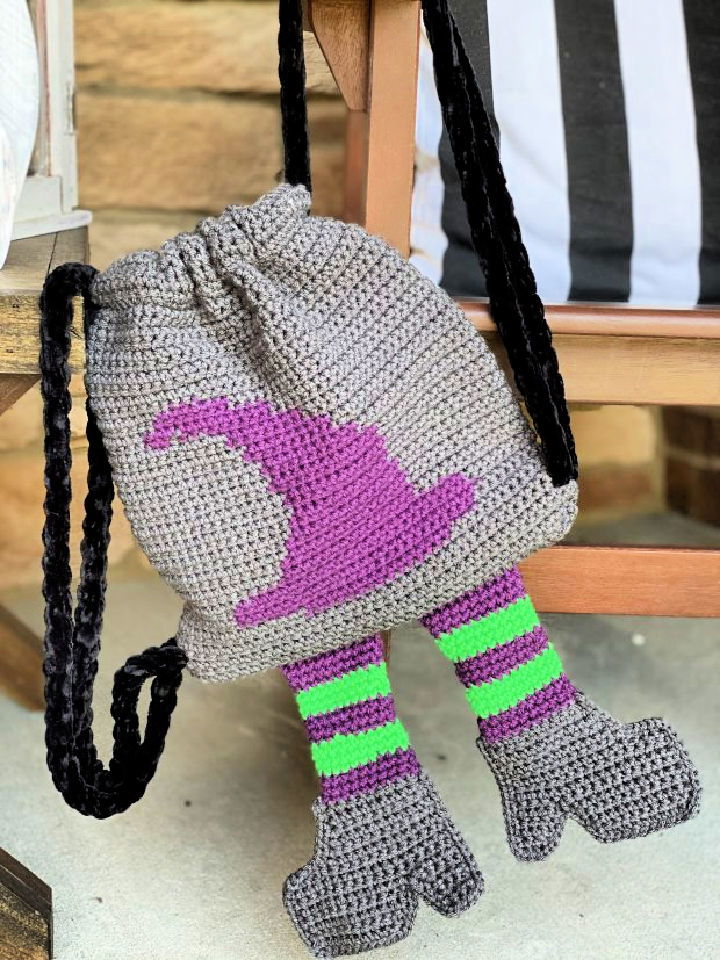 Are you looking for a spooktacular witchy crochet backpack just in time for Halloween? This easy free crochet pattern will help you to make an adorable bag as a great gift. With amazing texture and designed specifically with beginners in mind, this tutorial features step-by-step instructions taking you through every detail of how to make your own halloween backpack! Get started with worsted weight yarn, a 4.5mm crochet hook, scissors, a tapestry needle and some stitch markers – get ready to frighten them all! acraftyconcept
3. Quick and Easy Crochet Bat Pattern
Create your own crochet bat with this free pattern! Perfect for decorating your home around halloween or using it as a handmade gift. Choose whether you'll make your Bat in a smoother worsted weight yarn or furry yarn to look amazing! Skills needed range from advanced beginner to advanced and are even beginner-friendly.
Materials: H/8 (5.00 mm) hook, E/4 (3.5 mm) hook, yarn, stitch markers(s), scissors, stuffing, tapestry needle, pins, safety eyes (15mm), ⅛ inch satin ribbon & chopstick or dowel rod. Get creative and have fun crafting – bring out your inner holiday spirit with this classic bat craft project! jenhayescreations
4. Crocheted Black Cat Hat Pattern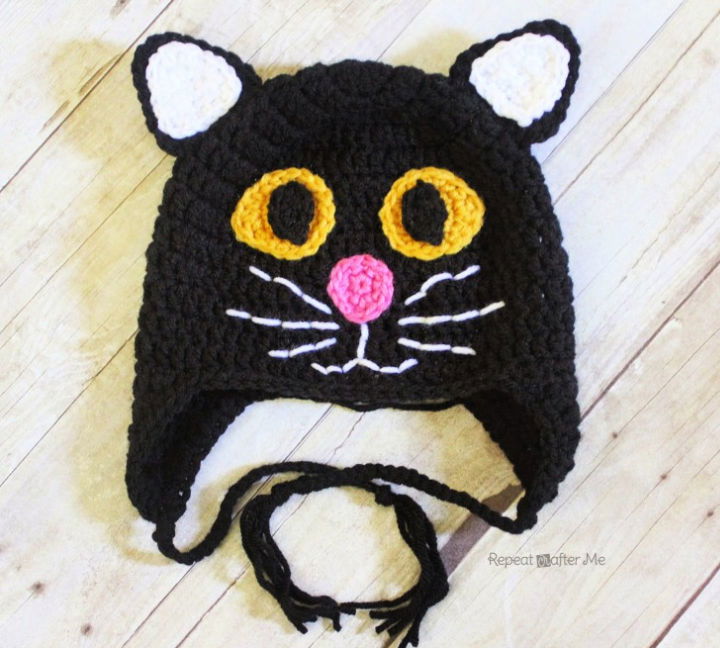 Make your cat a perfect halloween gift with this free crochet black cat hat pattern! This fun and the easy-to-follow project is perfect for those who love to craft. With just some worsted weight yarn, a size H crochet hook, and a tapestry needle, you'll have everything you need to make an amazing-looking black cat hat in which your furry friend will look gorgeous. Plus, the adorable design adds a touch of spooky flair to any costume! Get started today and give your kitty the best halloween ever! repeatcrafterme
5. Crochet Spooky Pillow – Free Pattern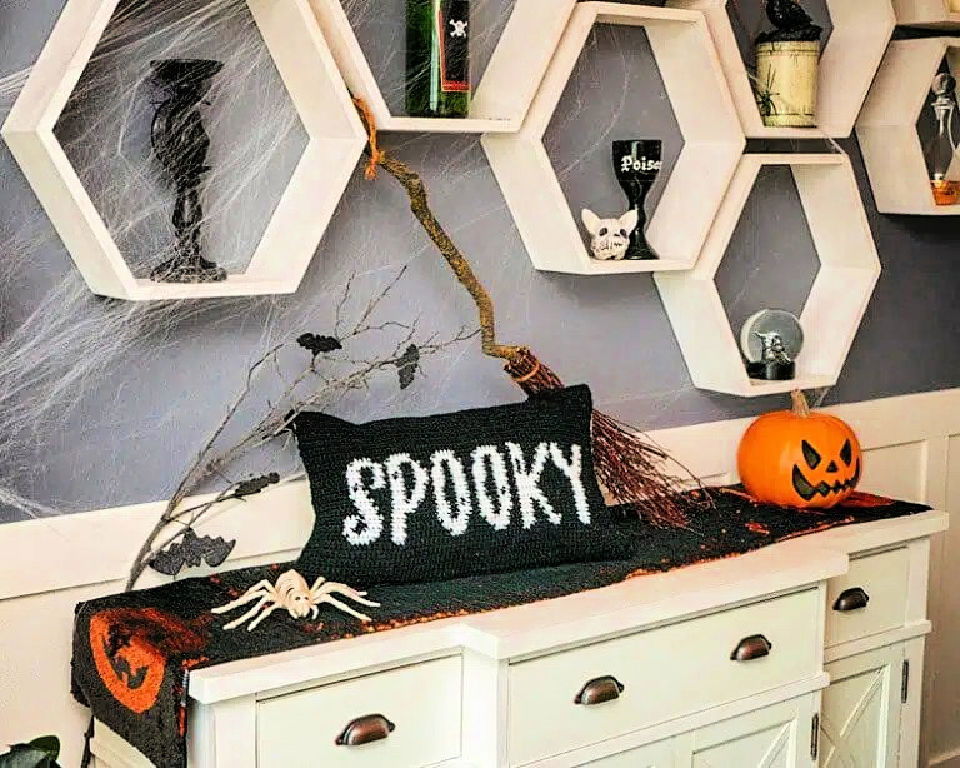 Welcome the halloween season with this spooky crochet pillow pattern! An easy and fun project ideal for beginner crocheters, this pillow cover will create an eye-catching look that's sure to add a great holiday decor accent to your home.
All you need is wecrochet brava worsted yarn, a 5.0mm crochet hook, a Yarn needle, Scissors, 1" buttons (5 needed) and a 20×20 inch pillow; Skill level: easy/advanced beginner. Grab your supplies now, and get ready to make something spooktacularly adorable! brianakdesigns
6. Free Crochet Vampire Amigurumi Pattern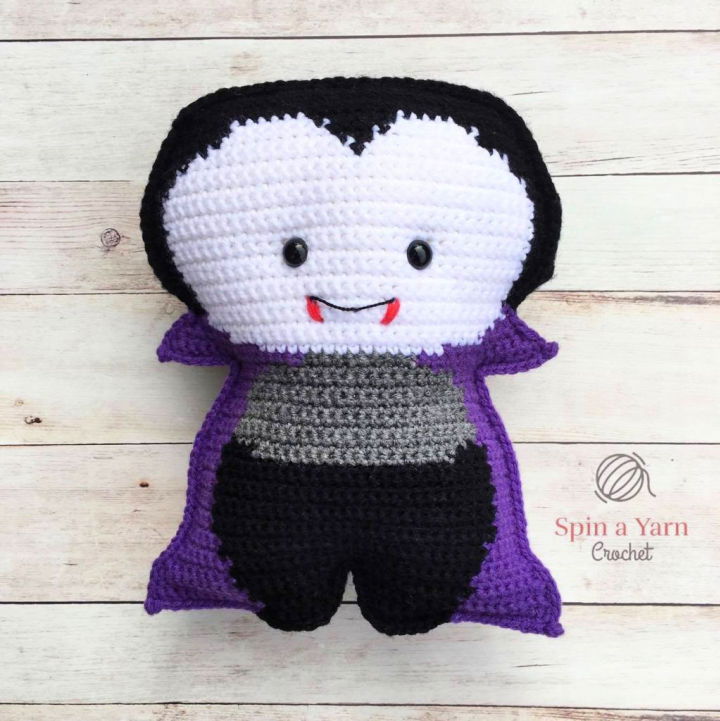 Make your halloween decoration unique this year with handmade vampire amigurumi! This free crochet pattern is so fun to make, and the finished product will look adorable. Whether it's used as a couch cushion or cuddler, it'll make a super cute addition to any home.
Featuring easy-to-follow instructions and supplies such as a 3.5mm hook, red heart super saver, black crochet thread, light weight cotton yarn 12mm safety eyes, stuffing, and tapestry needle – create something one of a kind with this vampire amigurumi free crochet pattern! Don't miss out on adding some extra spooktacular texture this halloween season. spinayarncrochet
7. Easy Crochet Candy Bucket Pattern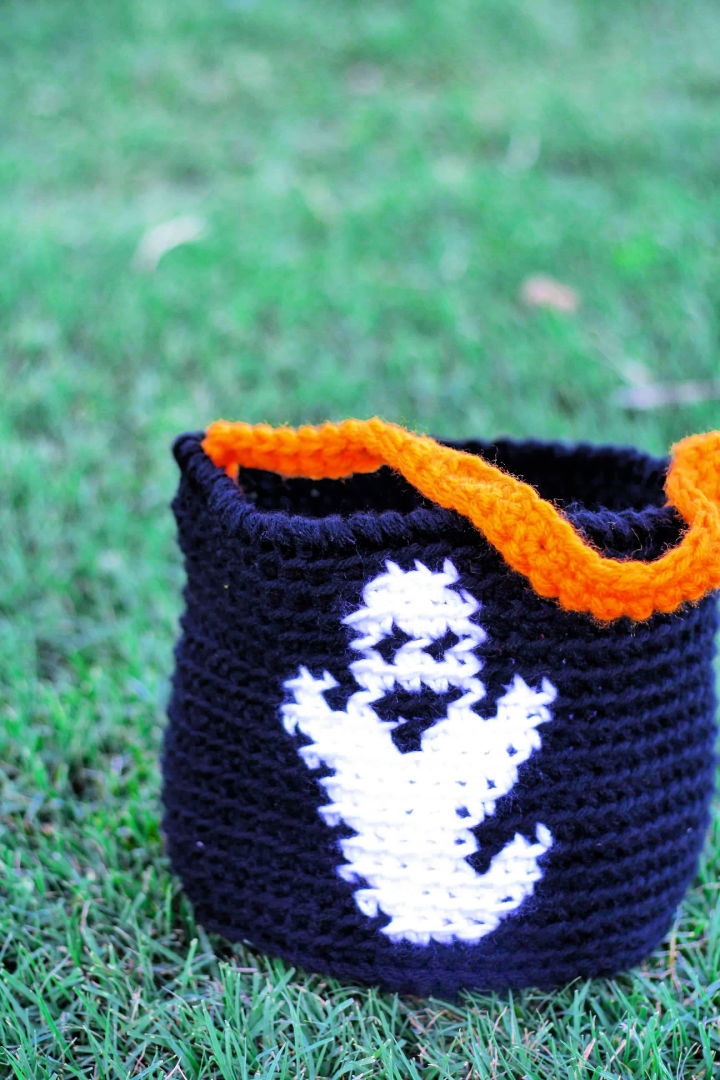 Create a charming candy bucket for halloween with this free crochet pattern. The design is simple and easy, so it works quickly in a single sitting! With red heart super saver yarn, the bucket will have amazing texture and look amazing. Plus, we provide step-by-step instructions and the list of materials you'll need to get started: crochet hook size M/N/9mm, scissors, yarn needle, and red heart super saver yarn. Make your halloween special with this fun project! windingroadcro
8. Free Crochet Spider Pillow Pattern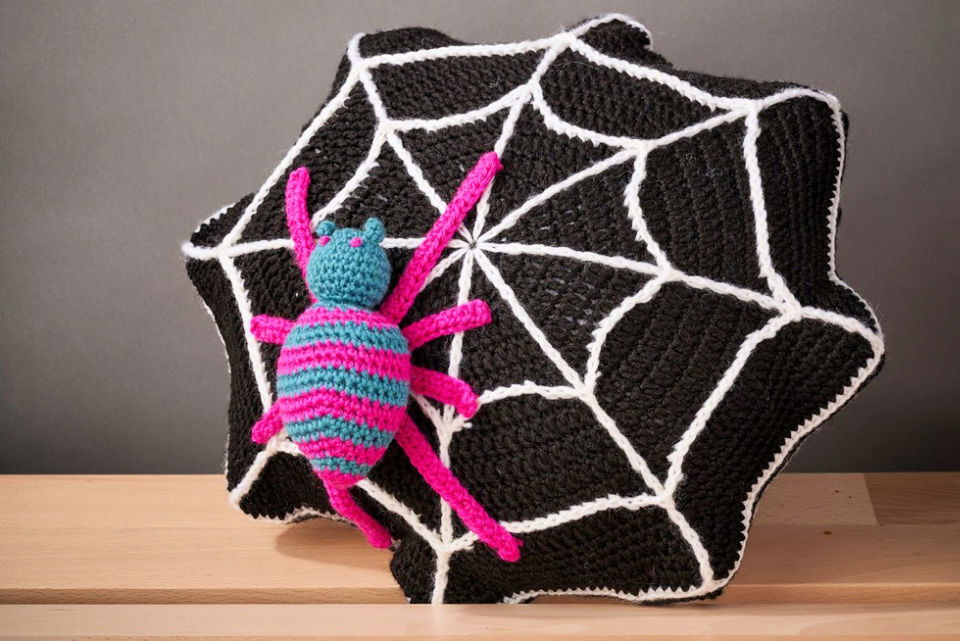 Make this free crochet spider pillow pattern for a frighteningly fun Halloween project. Featuring easy instructions and beautiful texture, it's so much fun to make and looks unique simultaneously. You don't need to find a perfectly sized cushion pad, as you will fill it with toy stuffing. All you need is king cole majestic DK yarn, a 3.75mm (US F/5) hook, stitch markers and some toy stuffing to create this spooky halloween crochet project of your own! Why not give it a try? gathered
9. Cute Crochet Little Ghost Pattern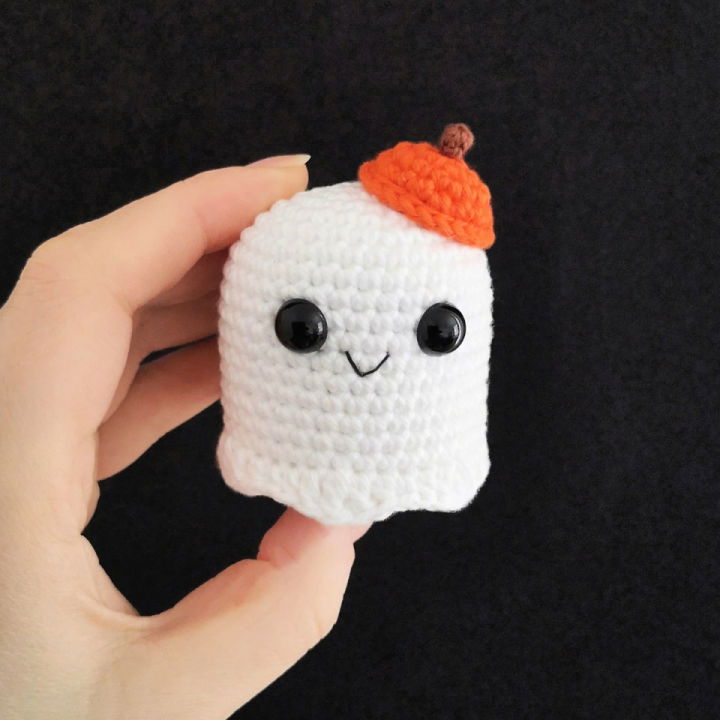 Make your halloween extra spooky and cute with this easy-to-follow crochet little ghost pattern! This unique design is worked all in one piece from the top down. With just a few basic materials, you can have an eye-catching decoration for your home – no sewing is necessary except attaching the pumpkin hat.
The instructions are simple enough that even beginners can make it. To get started, you'll need DK Weight Yarn, a 2.5mm crochet hook, 9mm safety eyes, polyester fiberfill, black embroidery floss, stitch marker yarn needle & scissors. Create something small but special this Halloween season with this super fun to make a little ghost! stitchbyfay
10. Cool Crochet Pumpkin Coaster Pattern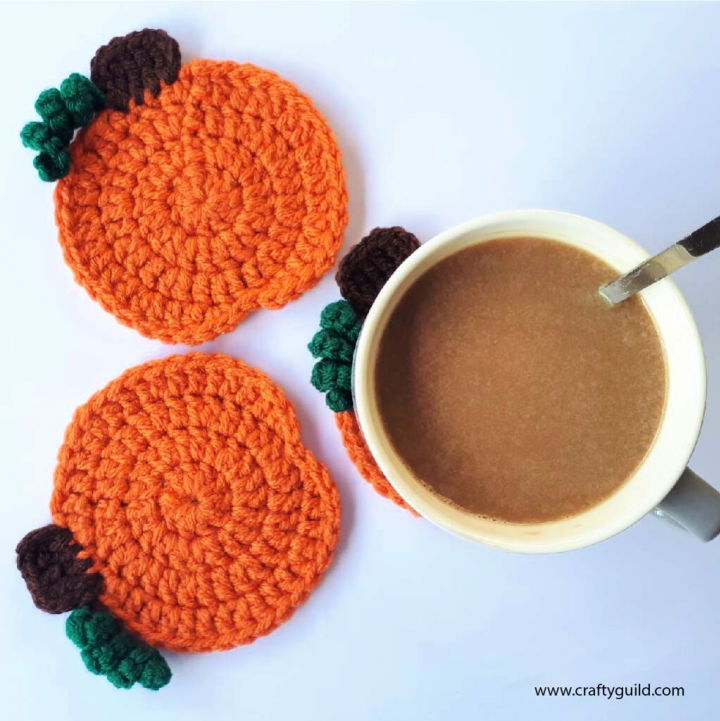 Ready to add a touch of autumn to your home? Try out this free crochet pattern for a pumpkin coaster! This fun and easy step-by-step pattern use worsted weight yarn in orange, brown and green. All you need is scissors, a yarn needle, and your 4.25 mm crochet hook to start! Add a festive touch to any room with the warmth of homemade style. Try it today for free! craft guild
11. Crochet Frankensteins Monster Dish Scrubby Pattern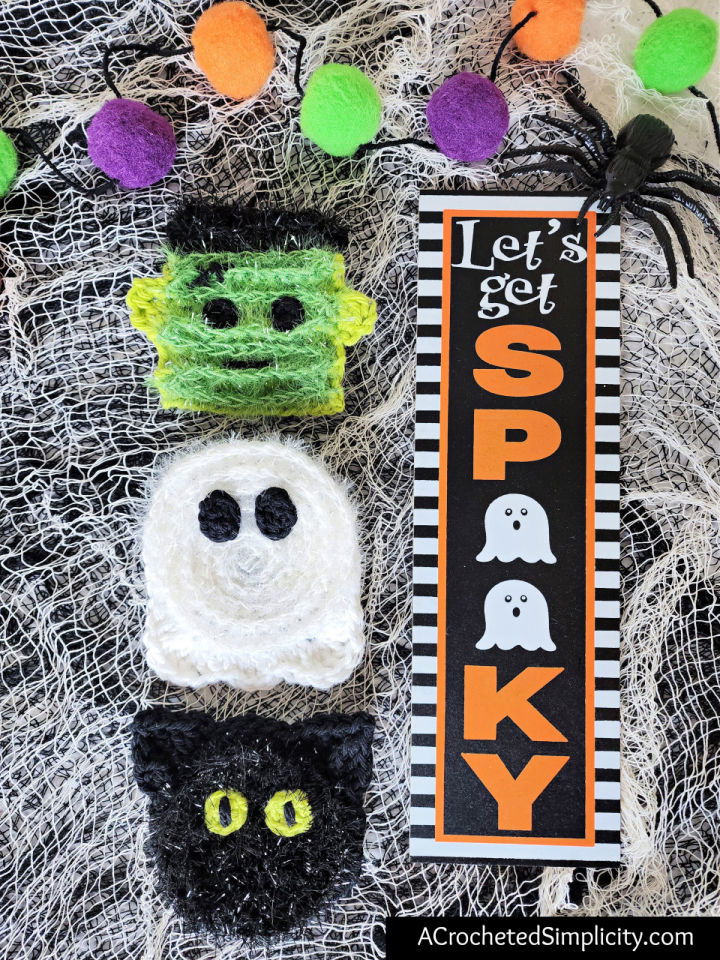 Make a unique handmade gift with this free crochet pattern for Frankenstein's monster dish scrubby! This super fun and easy project is perfect for halloween and great for using up your stash. The finished product looks amazing and is the most absorbent dish scrubber you'll find.
Step-by-step instructions mean it won't take long, plus materials are minimal – just worsted weight yarn, two crochet hooks in different sizes, scissors, a yarn needle and some scrap yarn. Create something eye-catching with this incredible Frankenstein's monster dish scrubby pattern! acrochetedsimp
12. Pretty Crochet Pumpkin and Black Cat Basket Pattern
Celebrate Halloween with these adorable crochet pumpkin and black cat free patterns! Perfect for gifting, decorating and more, you can easily make a cute little home decor idea in no time. Fill with candy or trinkets to give someone a fun surprise or use as a candy bowl at your party – fill it with candy corn for your guests to enjoy!
All you need are red heart super saver weight 4/medium yarn, size I (5.5mm) crochet hook, (3) black triangle safety noses, scissors, and a tapestry needle to get started. Quick gifts for kids, teachers and friends or create something special to sell at craft fairs – start crafting now! nanascraftyhome
13. Crochet Halloween Eyeball Coaster Pattern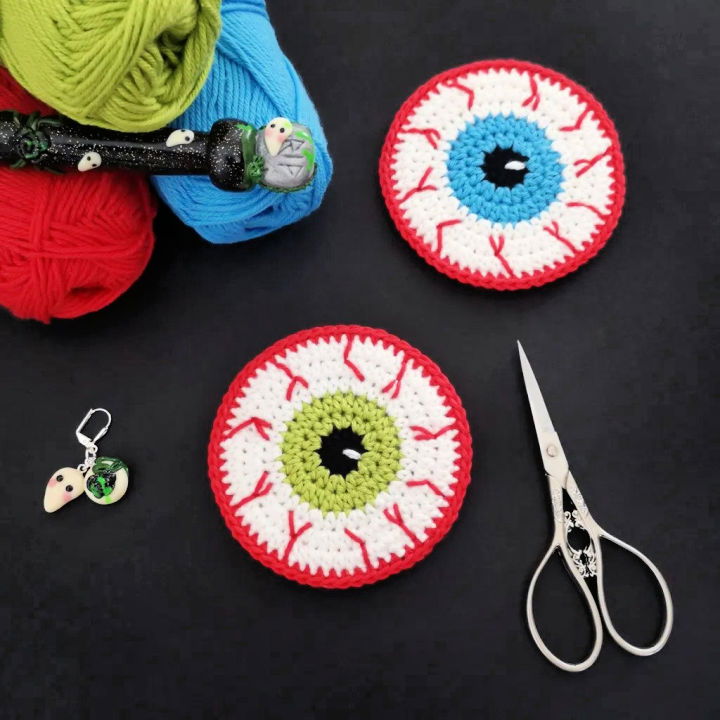 Add a spooky touch to your Halloween home decor with this Eyeball Coaster pattern! This quick and easy crochet project only requires a small amount of DK-weight cotton yarn, plus a 3mm hook, yarn needle, and scissors. The instructions are simple to follow so you can make these coasters quickly.
Their stunning texture and eye-popping design make them look amazing on any table or surface – perfect for craft fairs and last-minute gifts too! Plus, it's an excellent stash buster if you have leftover yarn. So get creative and give your space an extra bit of Halloween spirit with these unique eyeball coasters! stitchbyfay
14. Easiest Poisoned Apple Crochet Pattern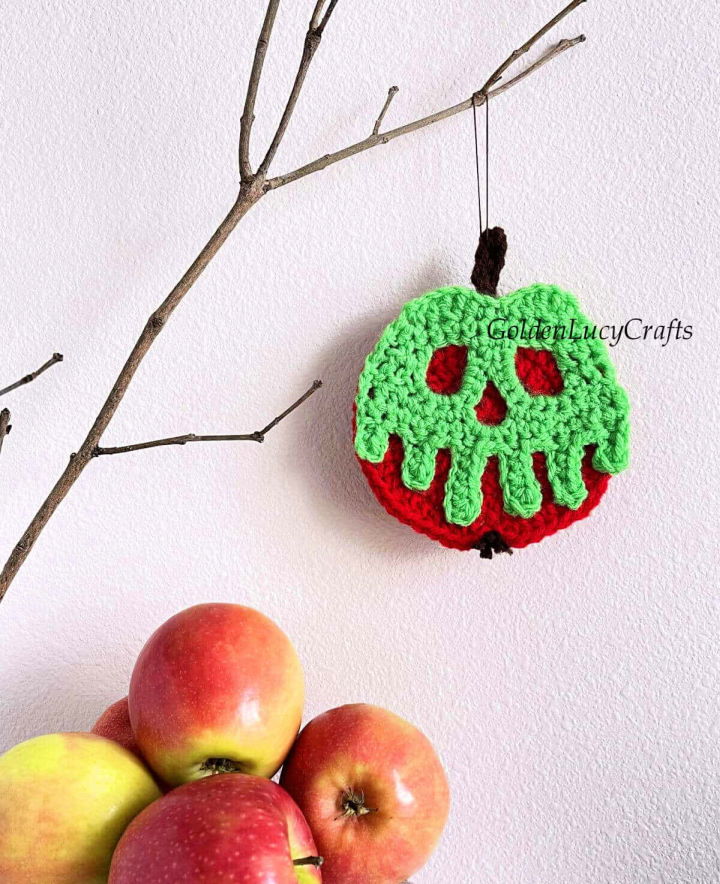 Make your Halloween decorations extra spooky with this free crochet pattern for a Poisoned Apple. It's super fun to make and is suitable as an ornament or garland – the perfect way to show off your intermediate crochet skills.
You'll need Medium weight #4 yarn, a H/8 (5mm) crochet hook, a sewing needle & thread, and a yarn needle. Make it into an applique for various embellishments – get creative! Hang it on the wall or create bunches of them for a spooky halloween garland – you won't be disappointed! goldenlucycrafts
15. Crochet Flattened Witch Pot Holder Pattern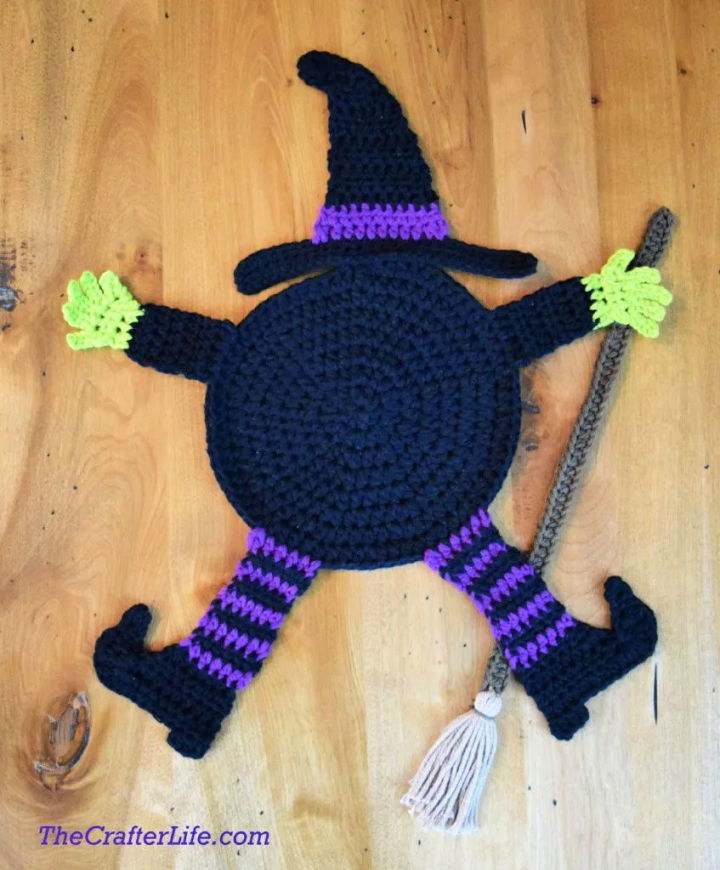 Decorate your kitchen counter or table this halloween season with a handmade crochet flattened witch pot holder! This unique and festive pattern comes complete with step-by-step instructions and all the materials necessary to make it look adorable.
You'll need a Size H/8/5.00mm crochet hook, 4.50mm crochet hook, cotton worsted weight (4) yarn, tapestry needle, scissors, and stitch markers – then you can get to work on creating an eye-catching accent for any party! Once completed, it's perfect for placing candy dishes or cauldrons over for a cute and spooky addition that will have everyone talking. Start crafting now with this free pattern! thecrafterlife
16. Free Crochet Halloween Bag Trio Pattern to Print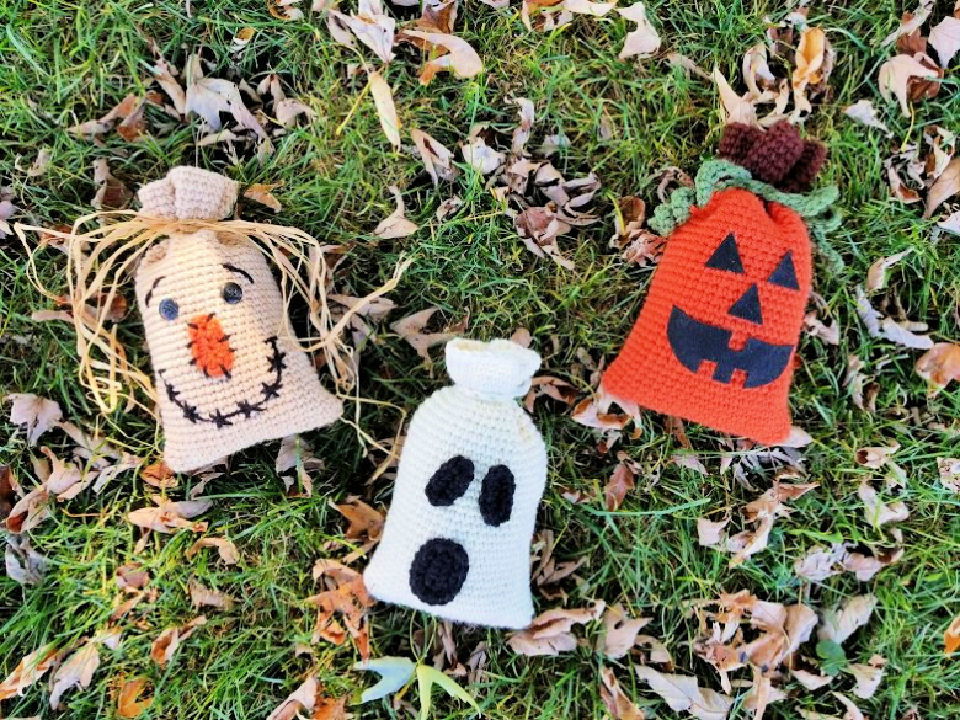 Let your creativity shine this Halloween with this fun and easy-to-make crochet halloween bag trio! Perfect decorations or candy gift bags for kids, this trio of spooky characters can be made using Red Heart Super Saver yarn, an H/8 (5.00mm) hook, tapestry needles, sewing needle & black thread, black felt, raffia ribbon and two ½" black buttons.
The scarecrow and ghost use crocheted pieces for their faces, while the pumpkin uses pieces of felt to create an adorable look that will delight anyone who sees it! You can stuff these cuties with just a few supplies, and they will quickly become holiday decorations or gifts in no time! Get creative today with this crochet halloween bag trio – it's so easy & fun that you won't want to miss out on making them! highlandhickory
17. Crochet Creepy Crawly Granny Square Pattern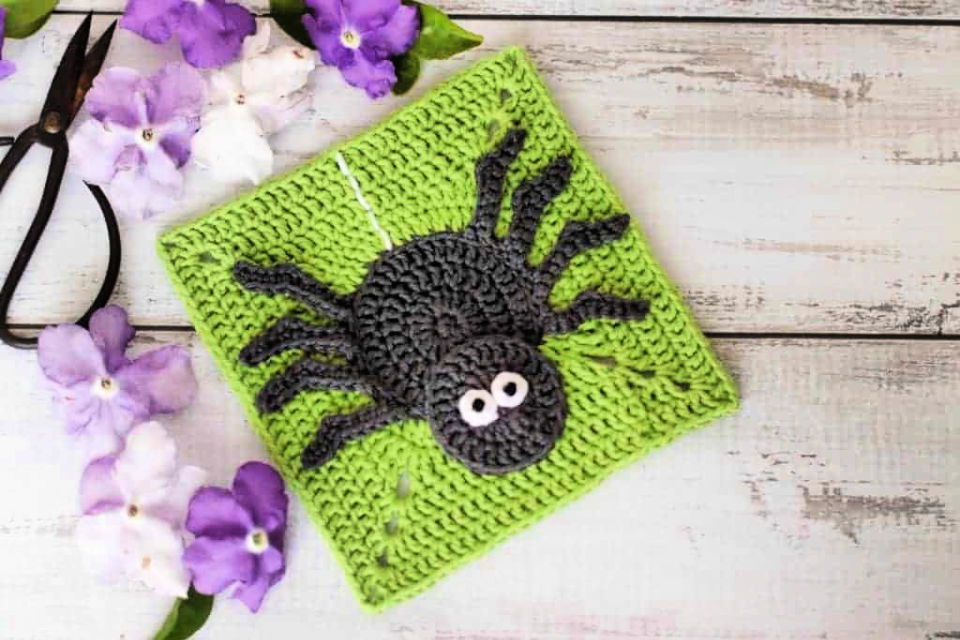 Looking for a fun, easy and eye-catching halloween decoration? Check out this creepy crawly granny square crochet pattern! It is sure to look amazing with its great texture and cute design. Plus, it's super fun to make. All you need are some basic supplies – DK cotton yarn, C2/2.75 mm hook, stitch marker and a yarn needle – plus clear instructions that come with the free spider pattern! So don't wait any longer; get creative and craft your spooky décor today! thoresbycottage
18. Best Crochet Halloween Cauldron Pattern
Make your halloween special with this free crochet pattern for a cute, soft cauldron toy. Perfect for little hands and great sensory play, babies and toddlers will love exploring the friendly ghost, squishy spider and all the details of this super plushy design. With easy instructions and supplies like Bernat blanket yarn, a 9mm crochet hook, non-toxic puffy paint and more – you'll have everything needed to create an unforgettable holiday experience! leftinknots
19. Free Crochet Halloween Cupcake Pattern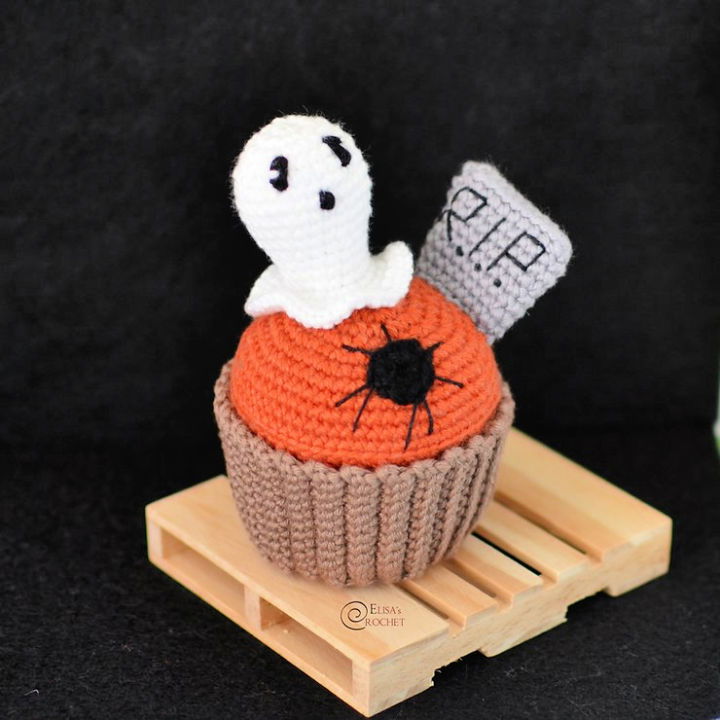 Are you ready for Halloween? Get your spook on and make this cute cupcake crochet pattern! Perfect addition to any festive table. This free pattern is great for intermediate crocheters and comes with easy-to-follow instructions that'll have you creating these sweet treats in no time. All the materials needed are a 2.75mm crochet hook, some light (3) yarn, poly filling and a yarn needle. They look amazing, so get crafting today – it's super fun to make and will bring some extra pizazz to your seasonal decorations! elisascrochet
20. Simple Crochet Heart Shaped Spider Pattern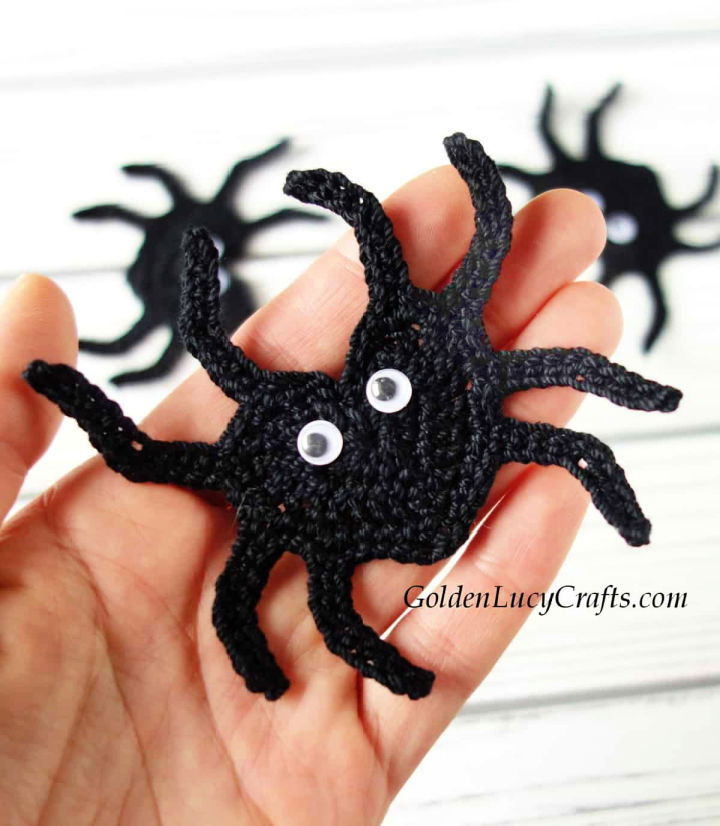 This sweet crochet heart-shaped spider is perfect for Halloween decorations! Crafted using aunt Lydia's size 3 crochet thread and a 2.75mm hook, this applique looks beautiful and is easy to make with the included instructions. Add some sticky-back eyes to finish it off – use your finished spider on clothing, home decor, table settings, scrapbooking and more! Get creative this Halloween season with this fun crochet project – start crafting today! goldenlucycrafts
21. Gorgeous Crochet Fox Pumpkin Pattern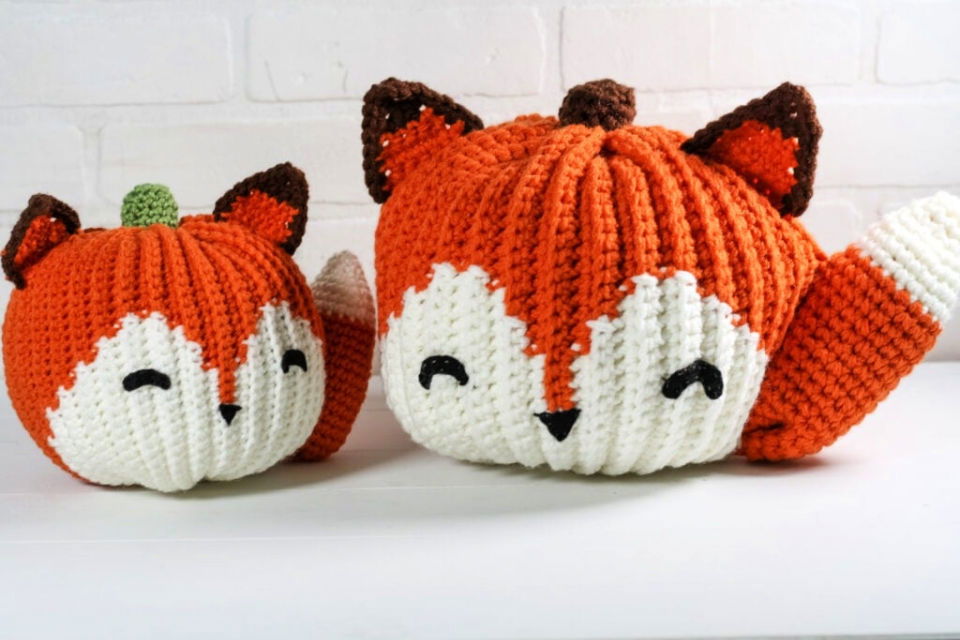 Welcome the fall season with this adorable crochet fox pumpkin! Perfect for your kitchen counter or as a handmade decoration for your home during Halloween. This beginner-friendly pattern includes a video tutorial and all the materials you will need – size 4 yarn, H 5mm crochet hook, felt, stuffing and embroidery floss. Make it large or small to ensure everyone is included in celebrating the holiday season. It's so cute, unique and easy – get started today on making this crafty project! windingroadcrochet
22. Halloween Striped Crochet Pillow Pattern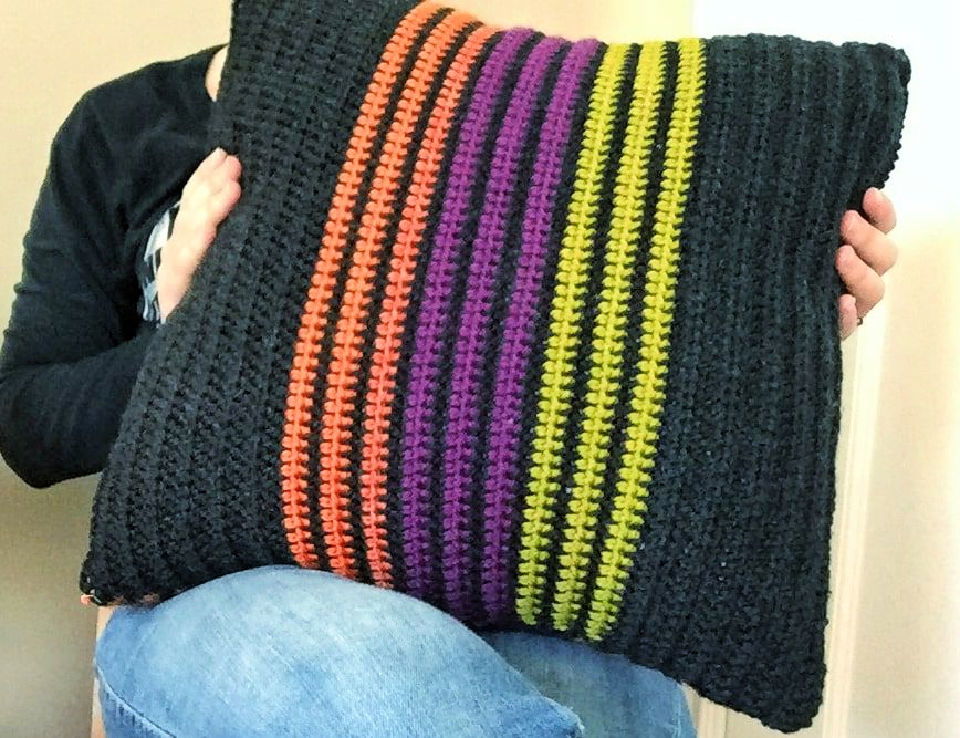 Make your home spookier this Halloween with this easy-to-follow instruction for a striped crochet pillow! This eye-catching, comfortable decoration is made from medium 4 worsted weight yarn and requires only a 6.0mm crochet hook, scissors, yarn needle and an 18×18″ pillow form.
Add the perfect finishing touch by installing a zipper on the fourth side to easily remove it for washing. Get creative – make different sizes or patterns – whatever suits your style! With these detailed instructions, making this cute cushion will be both fun and stylish. thispixiecreates
23. Free Crochet Candy Corn Amigurumi Pattern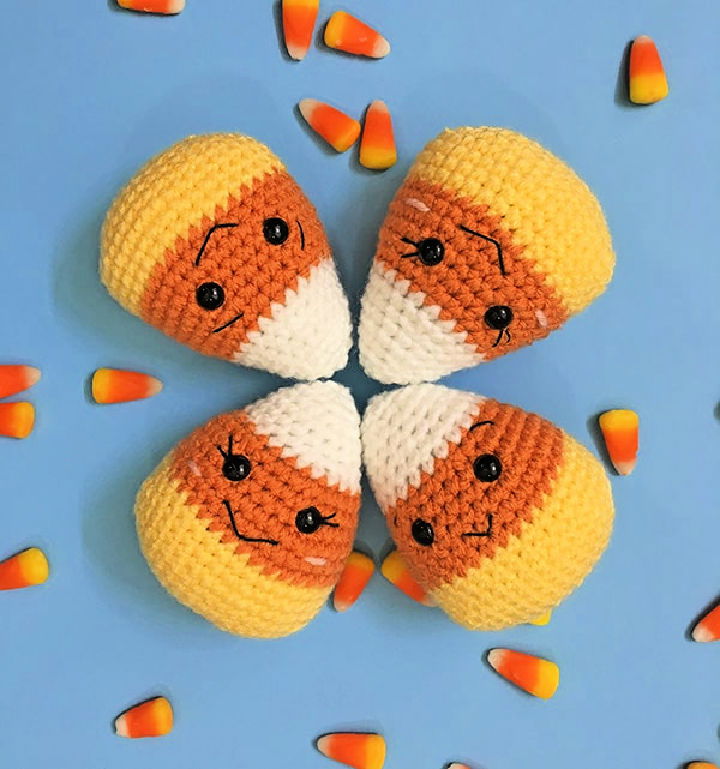 Crochet a cute little amigurumi candy corn stuffy with this free pattern! Perfect for adding festive cheer to your home, these super fun and eye-catching creations are great for fall decorations or Halloween. Using size 4 worsted weight yarn, 3.5mm crochet hook, 9mm safety eyes, black crochet thread, scissors, tapestry needle and stuffing, you'll be amazed how quickly they work up! With detailed instructions from materials to finishing touches included in the pattern, get creative and create something unique today. graceandyarn
24. How to Crochet Pumpkin – Free Pattern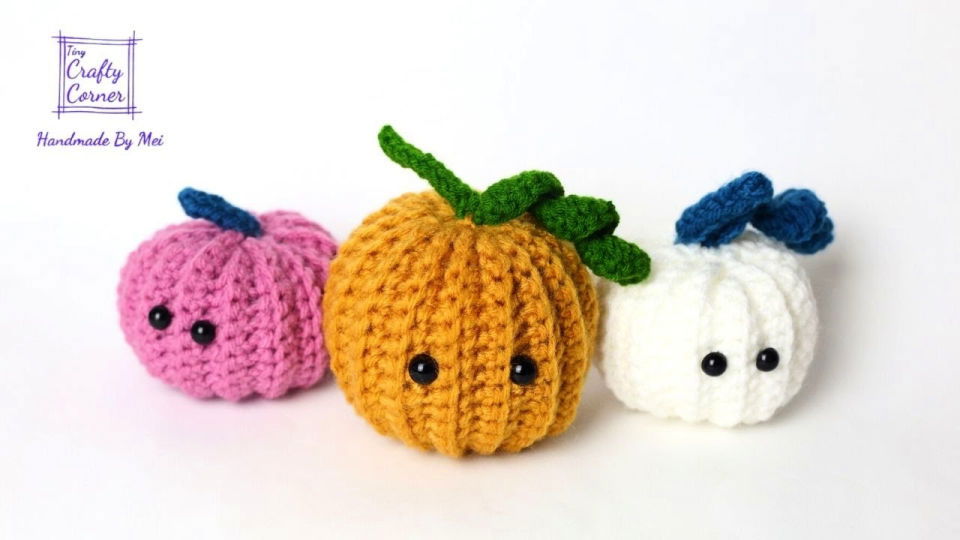 Crochet your way to a festive and spooky Halloween with this super fun, step-by-step free pattern of how to crochet pumpkin. This cute little handmade decoration for your home will look amazing during the fall season!
All you need are some materials – including yarns, crochet hooks in sizes 4 & 5mm, yarn needles, scissors, and safety eyes – and you're ready to go. In no time at all, you can create a beautiful pumpkin that will be perfect for decorating your home for the holidays! So start crocheting now – it's an adorable project that will bring lots of smiles this Fall season!
25. Crochet Bat Amigurumi – Free Pattern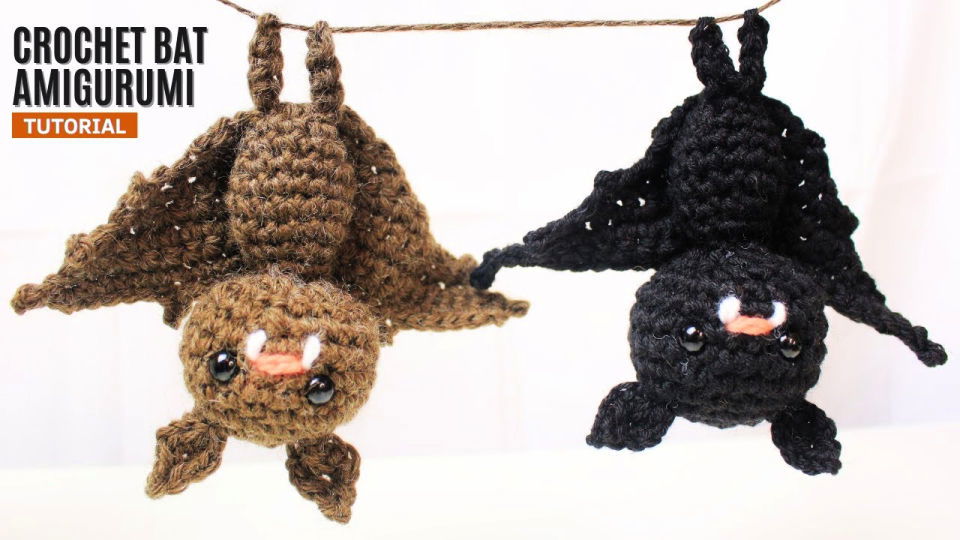 Spook up your home or halloween parties with a handmade amigurumi bat crochet decoration. Get the perfect look for free with this step-by-step bat crochet Tutorial! All you need is some yarn, eyes, stuffing, a 3.5mm hook, tape measure, stitch markers and scissors to make your own amazing spooky crocheted bat – it's easier than it looks! Plus, the pattern itself is free, so there's nothing stopping you from giving it a go. When complete, hang them as decorations in your home or at any Halloween event; they look fabulous!
Related Free Crochet Patterns:
Discover a variety of free crochet patterns and learn how to create beautiful handmade items with our step-by-step tutorials. Get started today!
Conclusion:
In conclusion, plenty of detailed and easy-to-follow free crochet Halloween patterns above. For beginners, there are plenty of options for creepy Halloween projects and spooky decorations. From amigurumi characters to horror-themed items, these patterns provide a great way for crocheters of any level to show off their skills this season! With step by step instructions and plenty of ideas, it's never been easier to create something special with a few simple stitches. Whether you're looking for something fun or frightening this year—or want an excuse to use your new favorite hobby— our free crochet Halloween patterns will have something perfect for you to create this year!