If you're looking for an easy and fun project, try using this crochet face scrubbies pattern to create your own facial cleansing accessories! There's no better way to get spa-like results at home than creating your own crochet face scrubbies! With 25 free crochet face scrubbies patterns, you will find the perfect pattern for your skin type needs. All the detailed instructions are designed with beginners in mind, and every step is laid out clearly, so you'll have all the information and guidance you need, even if you're just learning how to crochet. Each crochet face scrubbies pattern also includes detailed images so you can easily follow along and make beautiful crochet scrubbies quickly and confidently. With these free crochet patterns for scrubbies, crafting your own soft, gentle face exfoliators has never been easier!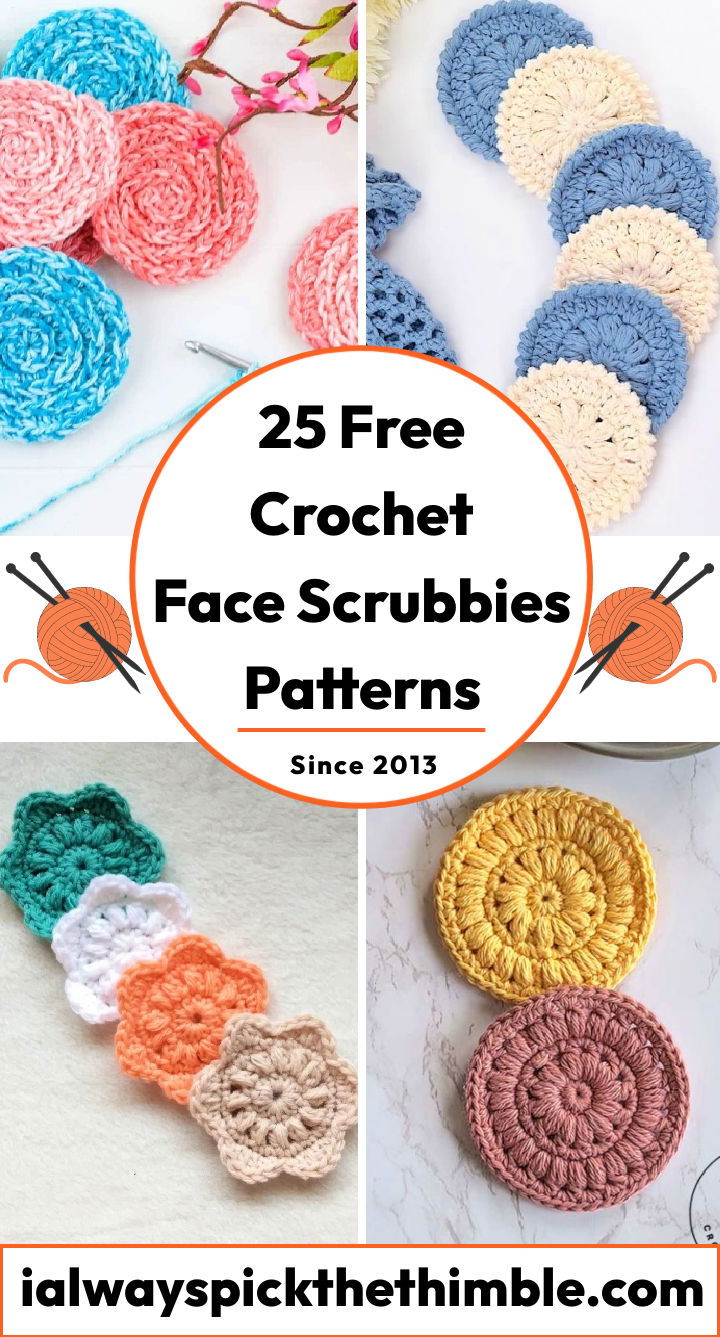 Free Crochet Face Scrubbies Patterns
Discover 25 free crochet face scrubbies patterns that are perfect for beginners! If you want to learn how to crochet a scrubby, these detailed instructions and step-by-step crochet face scrubbies tutorials will help you get started. With easy-to-follow directions and free crochet face scrubbies patterns, you can create beautiful crocheted facial scrubs in no time! Get inspired with this collection of beginner-friendly crochet face scrubbies pattern that shows you how to craft lovely scrubbies. In just a few minutes, you'll have everything from colorful circles to intricate designs ready for use. So grab your hooks and supplies today and start crafting creative crochet face scrubbies with these free patterns!
1. Easy Crochet Face Scrubbies Pattern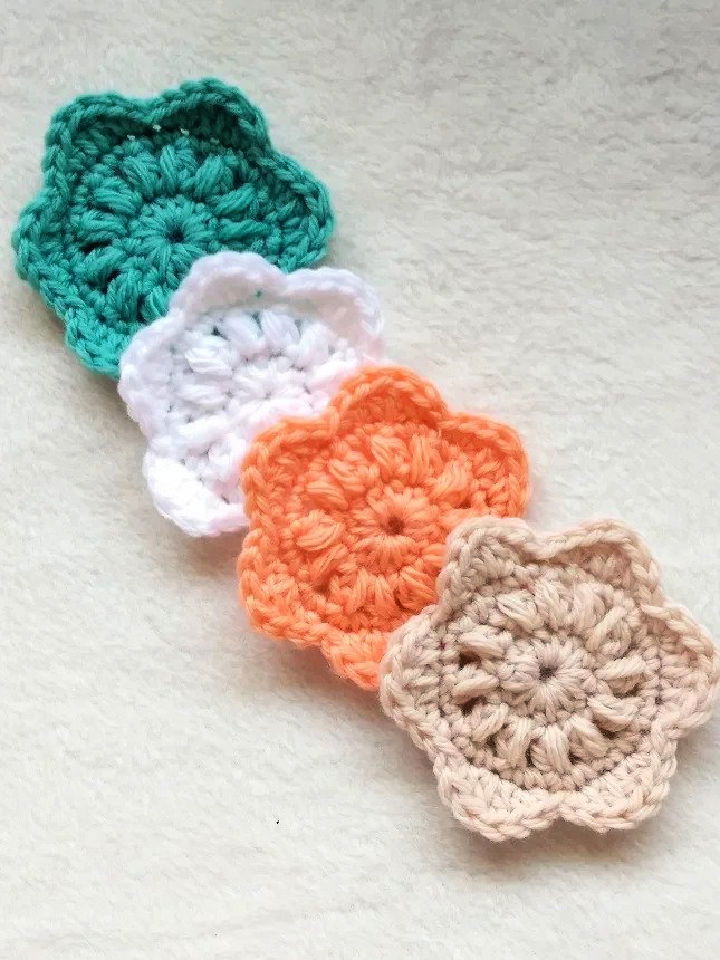 Create eco-friendly, money-saving crochet face scrubbies with this free pattern. This easy to follow step by step instructions will help you make pretty floral design makeup remover pads from cotton yarn that are washable and reusable. The bonus is a cute basket for storage! Perfect for gifting or craft fairs – get started and make your own easy crochet face scrubbies today! crochetdreamz
2. Free Crochet Face Scrubbies Pattern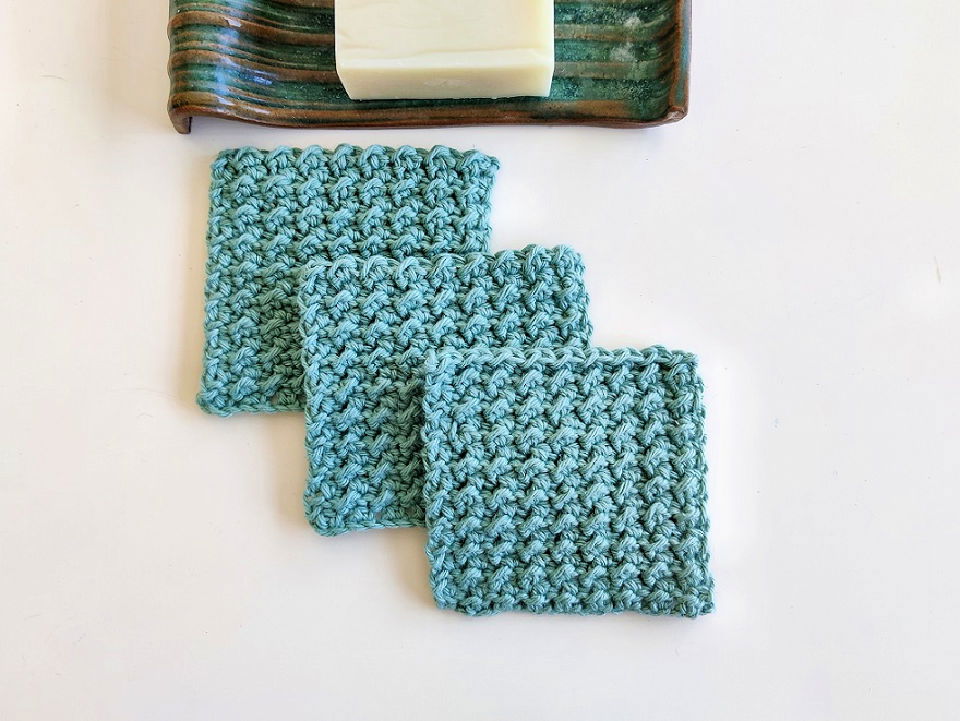 This beginner-friendly crochet pattern uses the Crunch stitch to make easy, square face scrubbies you can use as washcloths. With just a 4mm/G hook and 10gr of DK (#3) weight yarn, these simple two-stitch patterns are great for practicing a new technique or adding texture to your projects. So why not try this pattern today and see how quickly you can create beautiful, durable items? madebygootie
3. Crochet Face Scrubbie – Step By Step Instructions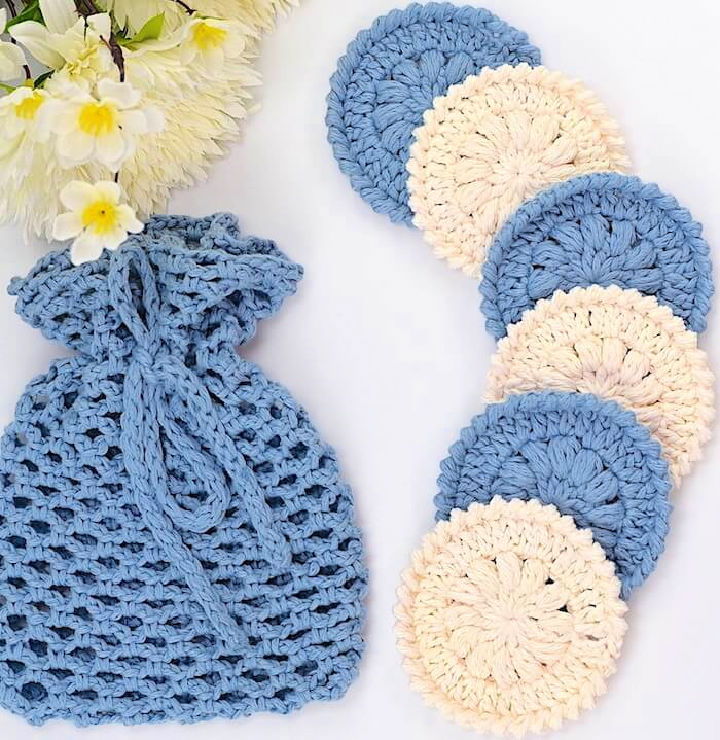 Make your facial cleansing routine eco-friendly and reusable with this quick, beginner-friendly free crochet face scrubbies pattern! With only 0.22 oz of crème cotton worsted weight yarn in blue-violet, you can make 1 scrubbie which will be a great handmade gift idea for any zero-waste lifestyle enthusiast. This pattern also includes instructions to make a mesh bag perfect for storing the scrubbies after use. Get creative and start crocheting now! zamiguz
4. How Do You Crochet a Face Scrubbies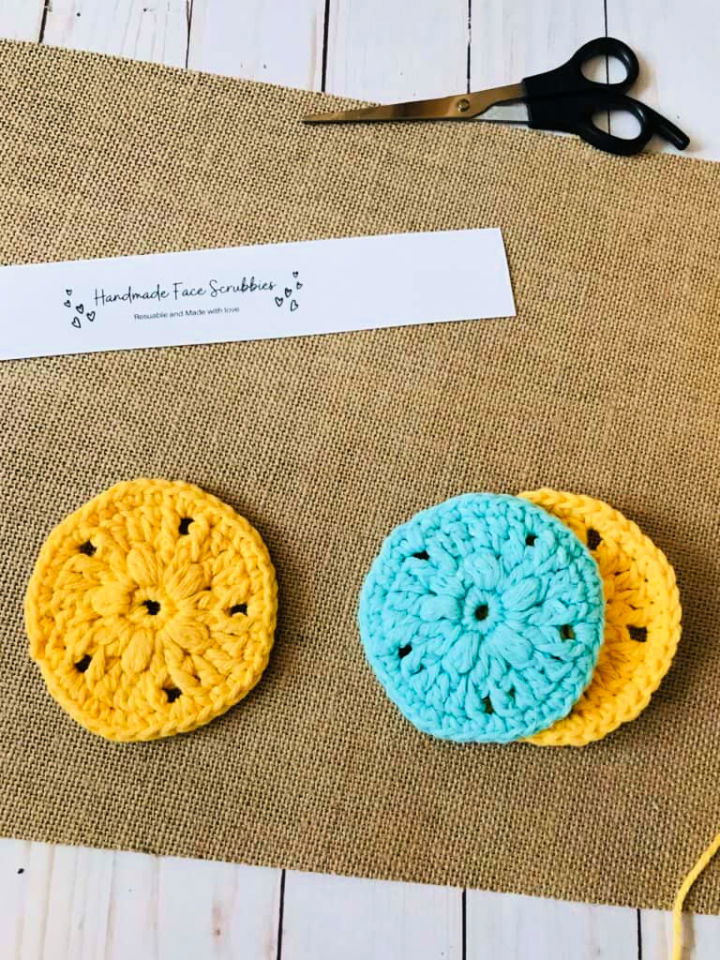 Looking for an eco-friendly, reusable way to scrub your face? Look no further! This crochet pattern includes a free video tutorial to help create the perfect face scrubbies. Perfect as a gift or in a 10-14-year-old girl's shoebox – all you need is some worsted weight cotton yarn like Lily Sugar and Cream, an I/5.5mm crochet hook, a yarn needle and some time. Why not try out this amazing pattern today and prepare for softer skin tomorrow? desertblossom
5. Fastest Crochet Face Scrubbies Pattern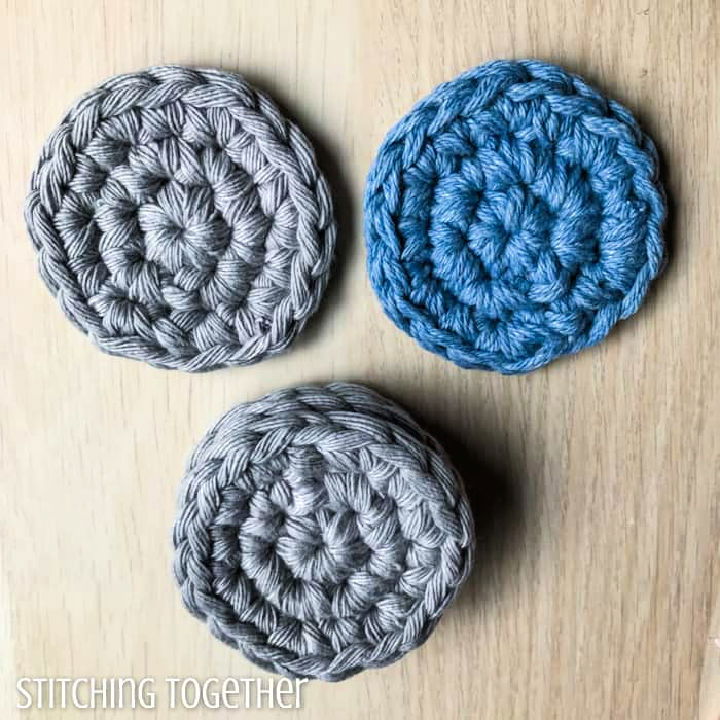 Make your own quick and easy face scrubbies with this crochet pattern! Using Lion Brand Side Dish Yarn and a US size L/8.0 mm crochet hook, these rounds are thick enough to use as dish scrubbers. You can make them 3" (round) – 3.5" (hex) in diameter using 0.35-0.38 ounces of yarn per scrubbie, making them perfect for gifting or selling! All skill levels will enjoy creating these Quick Crochet Face Scrubbies – give it a try today! stitching together
6. How to Crochet Face Scrubbies – Free Pattern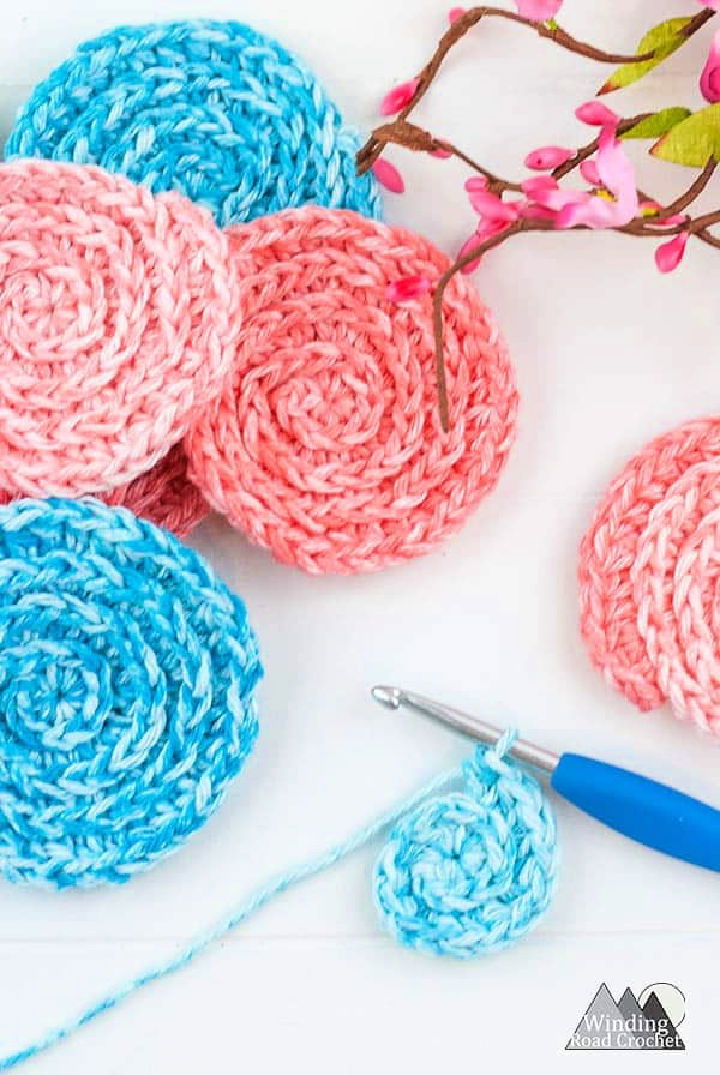 Love handmade gifts? Check out this free crochet pattern to make adorable face scrubbies! With just a small skein of cotton, an hour and the necessary supplies, you can create up to 7 face scrubbies for every day of the week. These quick-working little projects are perfect for gifting or selling! Get your supplies today and start creating with Seeing Spirals Crochet Face Scrubbies Materials: Size 4 100% Cotton, Crochet Hook (Size H 5mm), Yarn Needle, Scissors and Locking Stitch Markers. windingroad
7. Reusable Crochet Face Scrubbie Mitts Pattern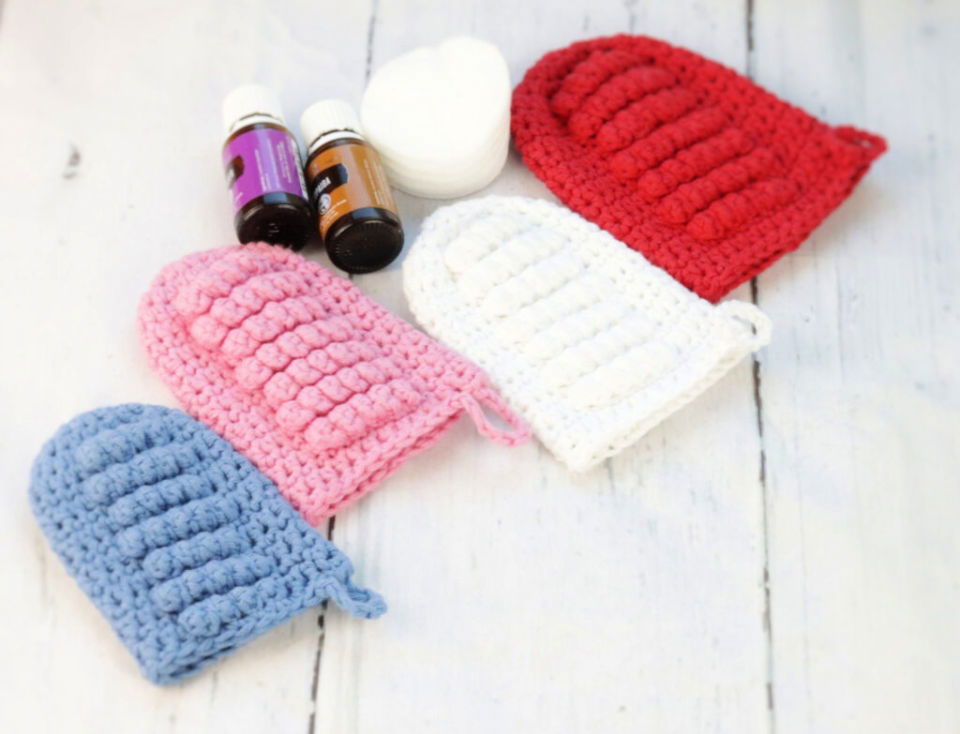 Treat your skin right with these reusable crochet face scrubbies mitts patterns! Perfect for both males and females, this pattern will fit children to adults. It's a fun and quick project that makes an ideal gift. You'll need 50-85 meters of Cotton DK weight yarn, a 4mm hook, a tapestry needle and stitch markers – try it out today! So much fun to make, you won't regret crafting this adorable scrubbies mitt design. Get started now! yarncraftee
8. Cute Crochet Face Scrubby Pattern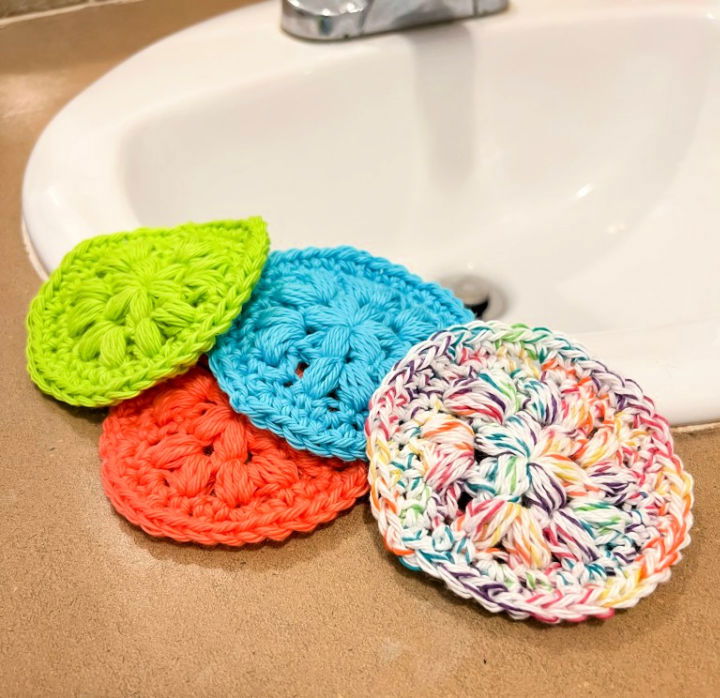 Crochet a dozen of these cute and colorful face scrubbies in no time! The pattern is only 4 rounds big, and all you need is 100% cotton yarn, I/5.50mm crochet hook, scissors, and a yarn needle. Each scrubby will measure approx. 3.75" in diameter when ready to use – choose solid colors for the best stitch definition that makes it pop! Great as gifts or to keep for yourself – why not make them today? okiegirlbling
9. Unique Free Crochet Cotton Face Scrubbies Pattern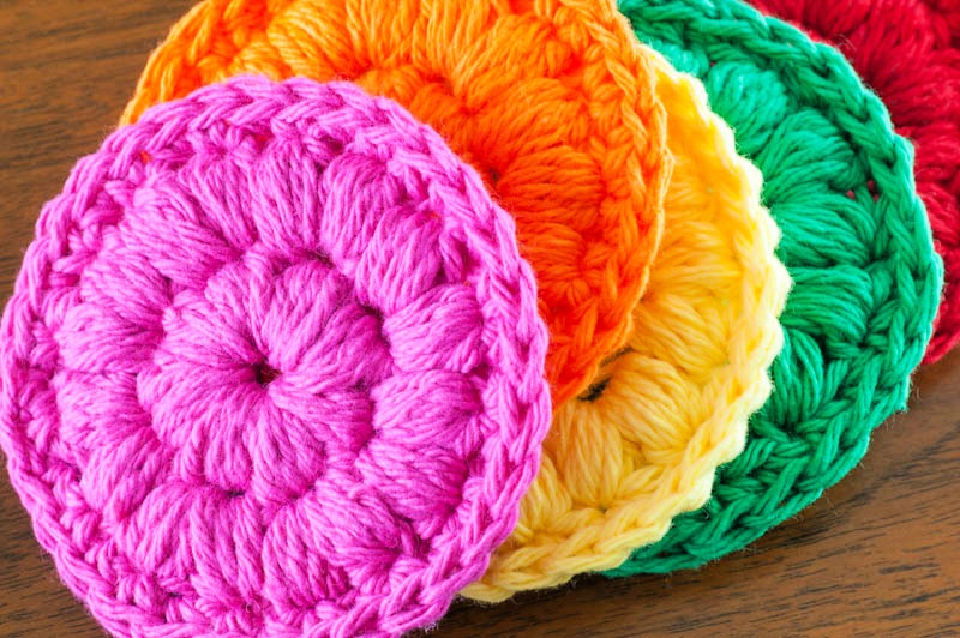 Create a unique way to clean up your face routine with this quick and easy cotton crochet face scrubbies project! All you need is some worsted-weight cotton yarn, an H, I or J crochet hook, scissors, a tapestry needle & your hands. Learn how to create this special item by mastering the puff stitch technique. This great addition to your face care won't take much effort or yarn – perfect for stash-busting! Make these scrubbies & enjoy a more eco-friendly approach to cleansing. youshouldcraft
10. Free Crochet Pattern for Face Scrubbies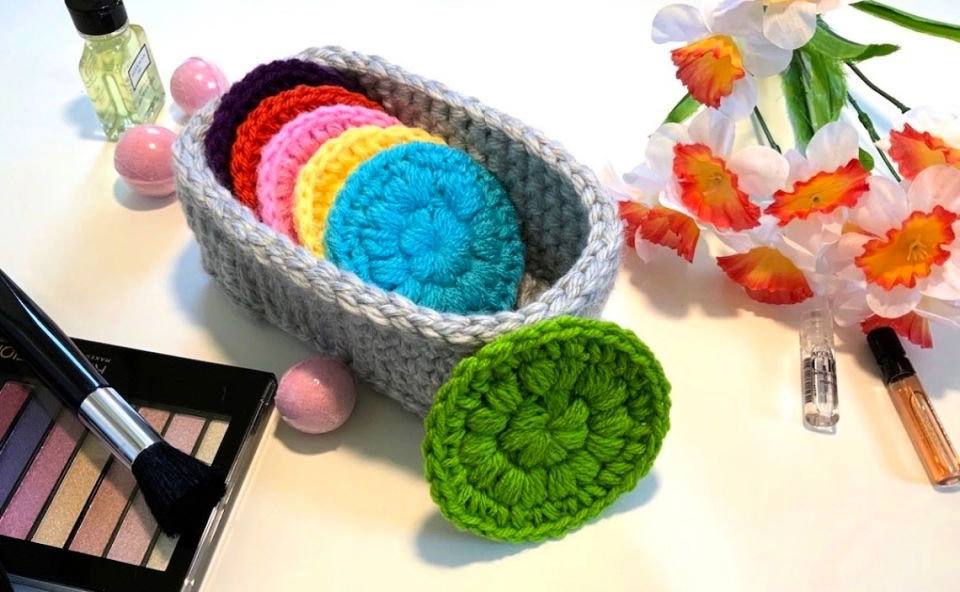 Make washing your face easier and more eco-friendly with this free crochet face scrubbies pattern. Make it in the color of your choice using a 5.0mm (H / 8) crochet hook from Boye, medium-weight worsted cotton yarn, a tapestry needle to weave in ends, and scissors – all you need is some spare time! Super quick to make and perfect for replacing disposable cotton pads when washing your face or removing makeup before bedtime. Give your skin the gentle care it deserves with this easy crochet pattern! aabharcreations
11. Half Double Crochet Face Scrubbies Crochet Pattern
This half-double crochet face scrubbies pattern is perfect for those looking to make something special for their upcoming craft show. It's an easy pattern, suitable even for beginners in crocheting. All you need is a few basic supplies like yarn and a crochet hook, and this tutorial will guide you through making your own scrubbies step-by-step so that it looks professional enough to be displayed at any craft show! With this simple pattern, you'll have your handmade face scrubbies finished before you know it! creamofthecrop
12. Crocheted Cotton Face Scrubbies – Free Pattern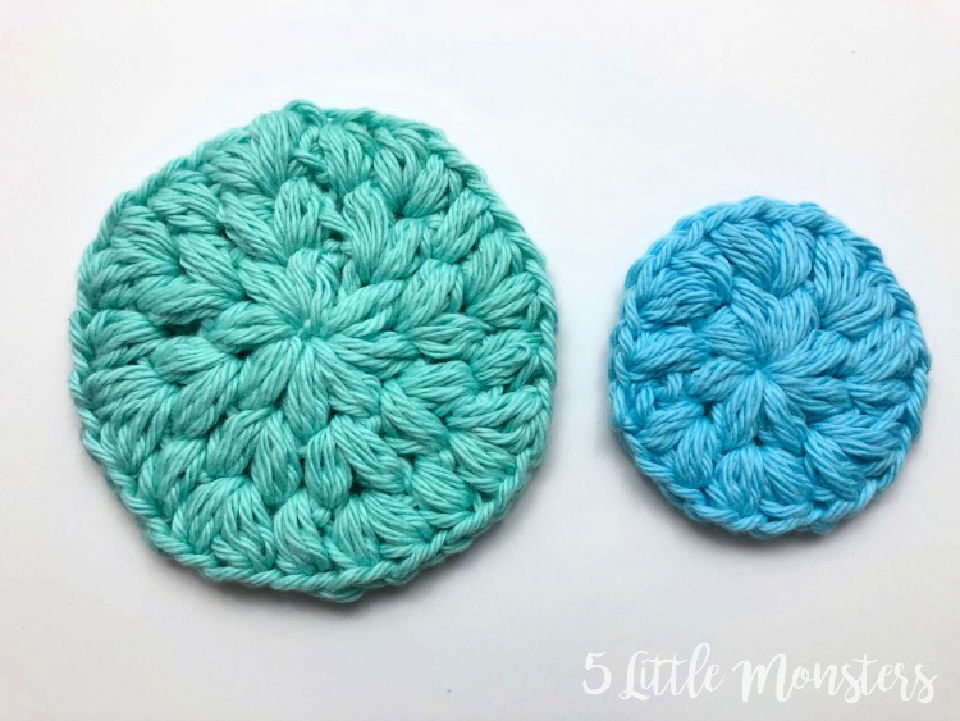 Make crocheted cotton face scrubbies with red heart scrubby smoothie yarn and an I crochet hook! These scrubbies come in two sizes – large and small. Create a unique gift set of 3-5 scrubbies, wrap them up with DIY paper packaging using the Cricut Maker or Explore craft machine, and pair them with face cream or makeup remover for the perfect stocking stuffer. Get creative and make something special today! 5littlemonsters
13. Crochet Face Scrubbie Design – Free Pattern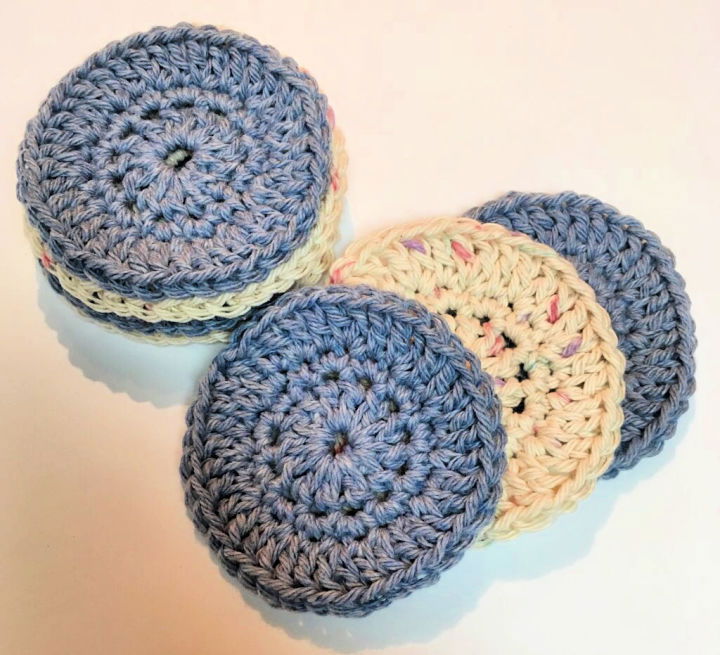 Create a spa-like experience at home with this easy crochet face scrubbie! Perfect for beginners, this easy pattern is great as a gift or to pamper yourself. Made of 4-ply cotton yarn and simple 1 2 3 rounds, these mini washcloths are perfect for any kitchen or bathroom. Create beautiful texture and stands out in any setting – great as a teacher, hostess or shower gift too! Get your materials like yarn, hook, needle & scissors ready, so you can start crocheting now! patternprincess
14. Crocheting a Face Scrubby – Free Pattern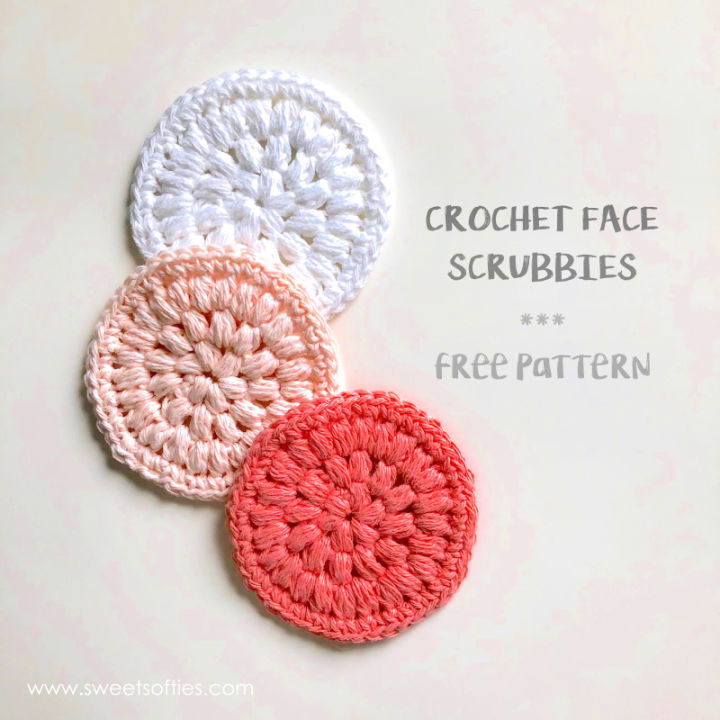 Treat someone special to the tea rose spa set! Perfect as a thoughtful Mother's Day, birthday, or teacher gift – or even say "thank you" with this set. It includes an easy-to-follow crochet pattern to make scrubbies from 100% cotton yarn and a 6.00 mm hook. Pamper and invigorate the skin, body, mind and spirit with this unique spa set for a luxurious self-care experience. Also great for craft fairs! Get your free crochet scrubbies pattern today! sweetsofties
15. Crochet Radiant Face Scrubby Design – Free Pattern
Make your own luxurious face scrubbies with this easy crochet pattern! The radiant face scrubby is made from soft, medium-weight cotton yarn to balance exfoliation and gentle cleansing. With texture both visually and to the touch, these crocheted circles are a simple yet beautiful way to pamper yourself or give as a gift. All you need is a 4mm (G-6) hook and around 0.35 oz/10g of cotton yarn for each scrubby – economical and easy! theloopholefox
16. Crochet Heart Shaped Box of Face Scrubbies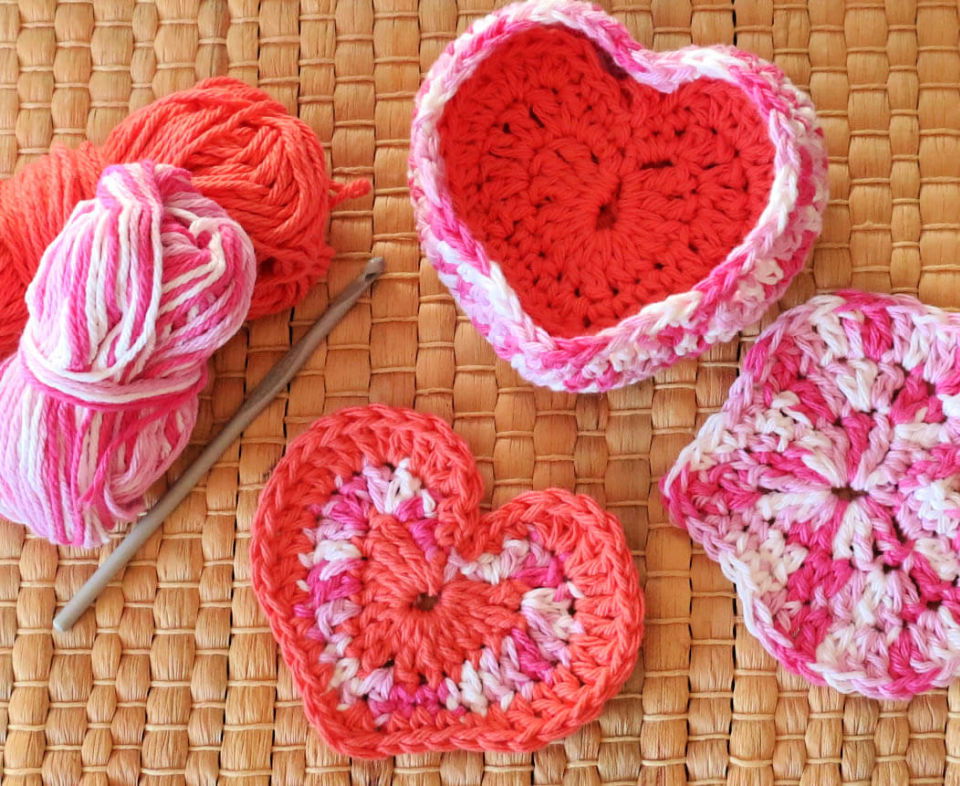 Make a sweet, handmade gift this Valentine's Day with these crochet heart-shaped face scrubbies and their matching storage basket! All you need is size 4 cotton yarn and a 5mm hook. Work your stitches tightly, so the basket keeps its shape. Once completed, you'll have a special surprise for that special person. Fill it up with these lovingly crafted scrubbies, and they will surely appreciate the thoughtful gesture! hometoheather
17. Tunisian Crochet Face Scrubbies Pattern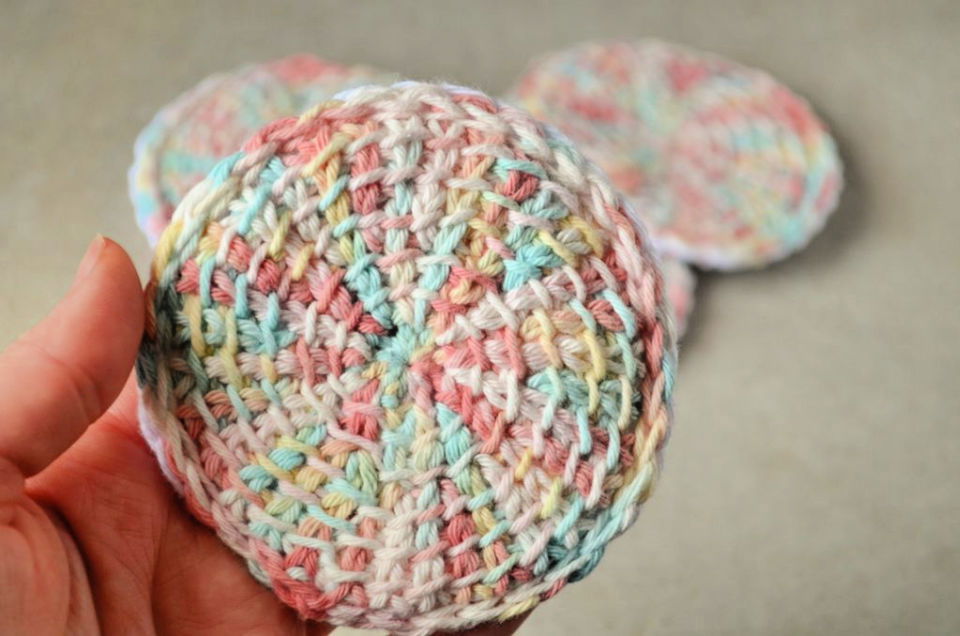 Do you have dull skin? Treat yourself to a spa-like experience with these Tunisian crochet face scrubbies. They're softer than regular crochet scrubbies and make for a gentle yet effective cleanse. This free circle pattern is easy to work in the round using an ordinary 6 mm crochet hook, 10 grams or 25 meters of 4-ply or 5-ply generic cotton yarn, scissors and a tapestry needle. Get your glow back today! yarnandy
18. Simple Cara Crochet Face Scrubby Pattern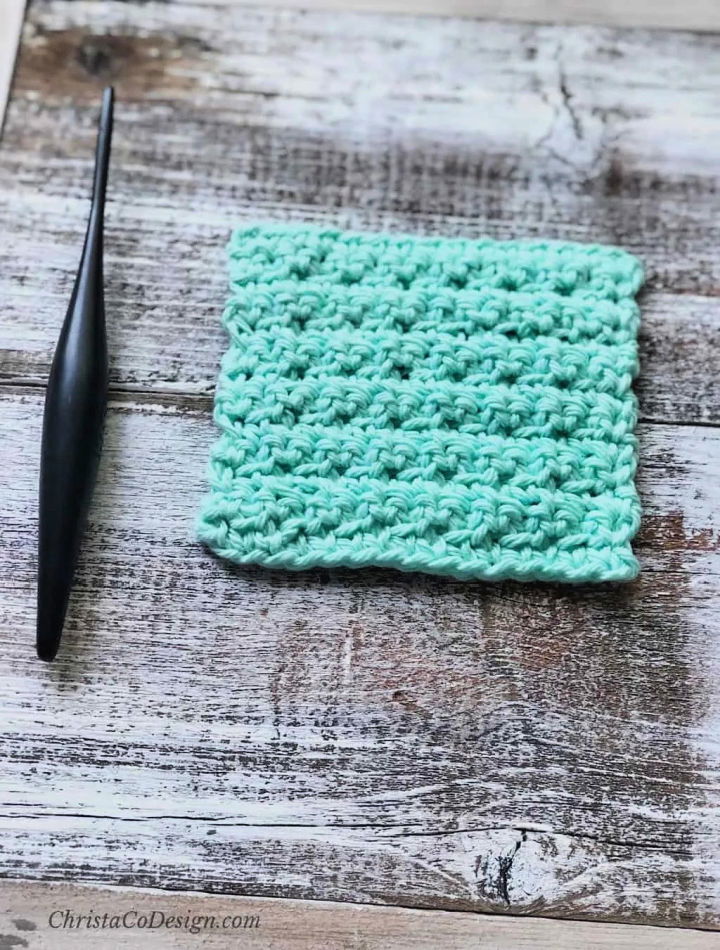 Make your own reusable face scrubby with the free and easy cara crochet face scrubby Pattern! This pattern is perfect for beginners, as it uses a classic square design and simple crochet stitches to create a lightly textured surface. Use 15-20 yards of cotton yarn per scrubby for easy washing and drying.
Your crochet face scrubbies will stay soft with every wash, so you'll never need another disposable! Gather up your 5mm hook, yarn needle, measuring tape and scissors – then start creating your own custom Face Scrubbies today! christacodesign
19. DIY Face Scrubbies – Free Crochet Pattern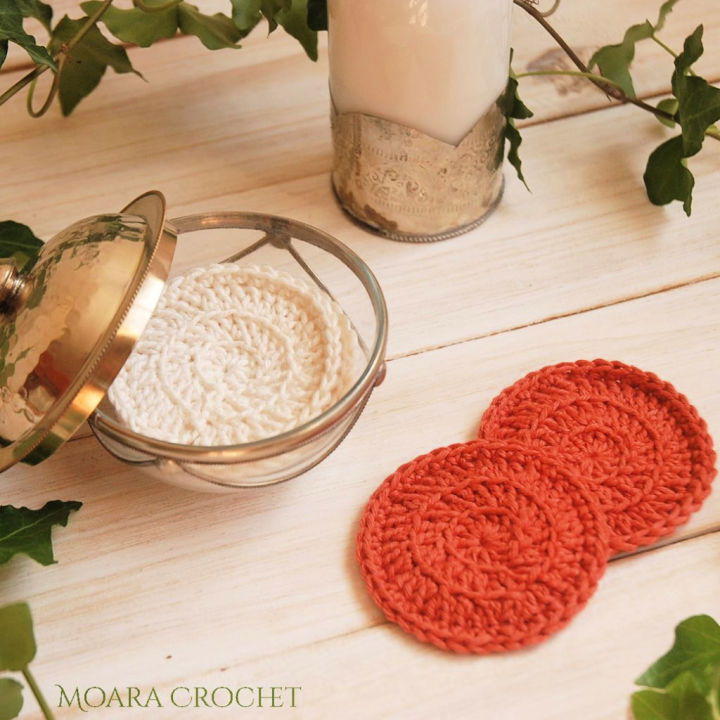 Crochet up some luxurious face scrubbies with this easy-free pattern! Using just 6.5 meters of DK cotton yarn, a 3mm crochet hook, a yarn needle and scissors, you can create two-sided pads – one smooth side for wiping away dirt and impurities and a textured side for gentle exfoliation. Make your bathroom every day special with these homemade crocheted facial pads that are sure to keep your skin looking healthy and glowing all day long. moaracrochet
20. Reusable Cotton Crochet Face Scrubbie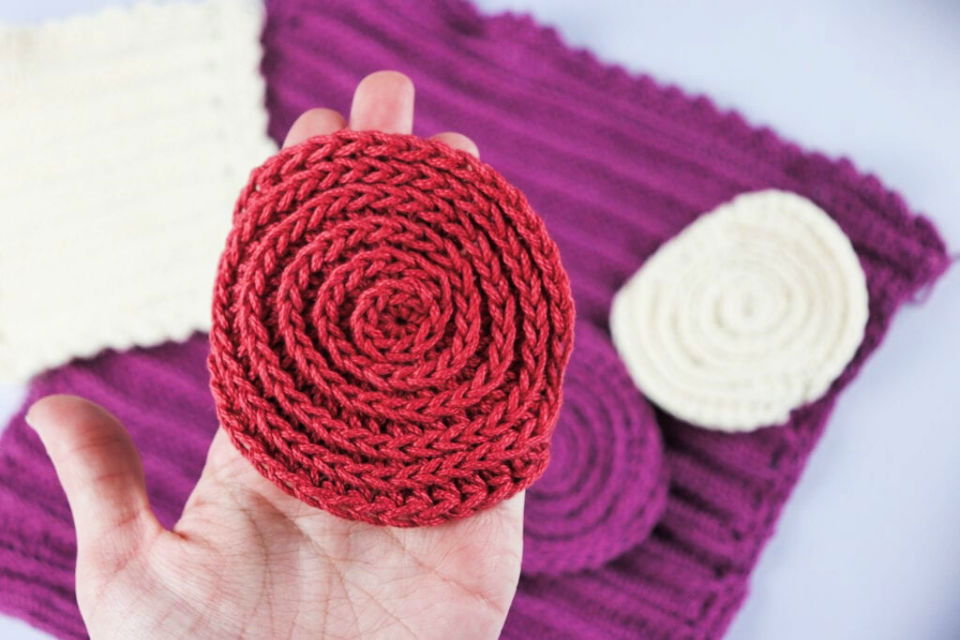 Treat yourself to a luxurious spa day with this free reusable cotton crochet face scrubbies pattern! Crafted from soft, durable lion brand 24/7 cotton in lilac, this project takes only 20 minutes to complete. With the help of a 4.5mm hook and tapestry needle, you can make one for yourself or give it as a thoughtful gift! Pamper your skin today with these easy-to-follow handmade facial scrubbies. sigonimacaroni
21. Easy Crochet Cotton Face Scrubbies Tutorial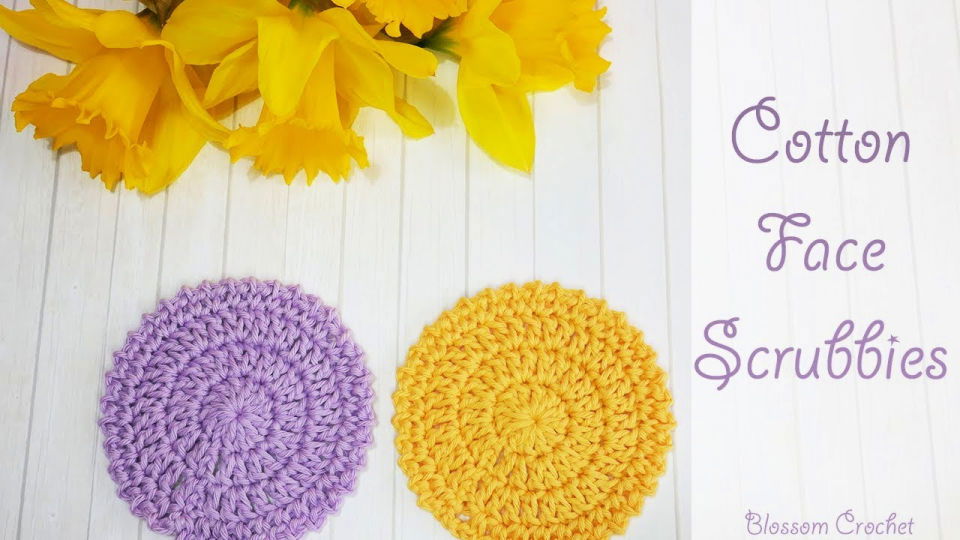 Looking for a quick and easy project that's great for beginners? Look no further than these crochet cotton face scrubbies! Perfect for little gifts, craft fairs or adding color to your bathroom, they are so simple to make with our straightforward instructions. Whether you're an expert crocheter or just starting, this project is the perfect way to create something unique and special – get started now!
22. Cool Crochet Face Scrubbie Pattern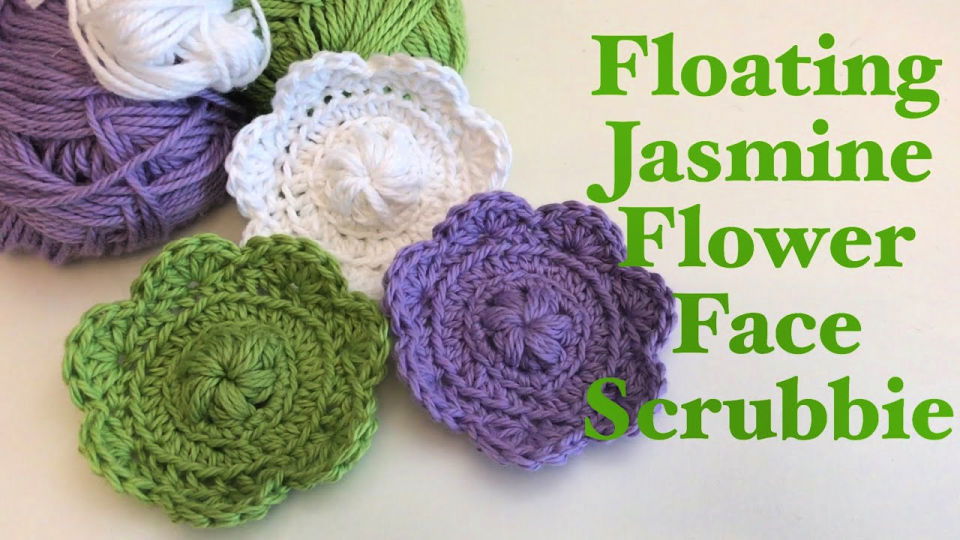 Craft your own face scrubbies with our easy crochet pattern! Our step-by-step tutorial makes it simple to create a beautiful jasmine flower design made in cotton, these scrubbies are easy to clean and wash, making them perfect for removing makeup or washing your face. Get started on this planet-friendly project today, and do your bit for the environment!
23. Round Crochet Face Scrubbies Pattern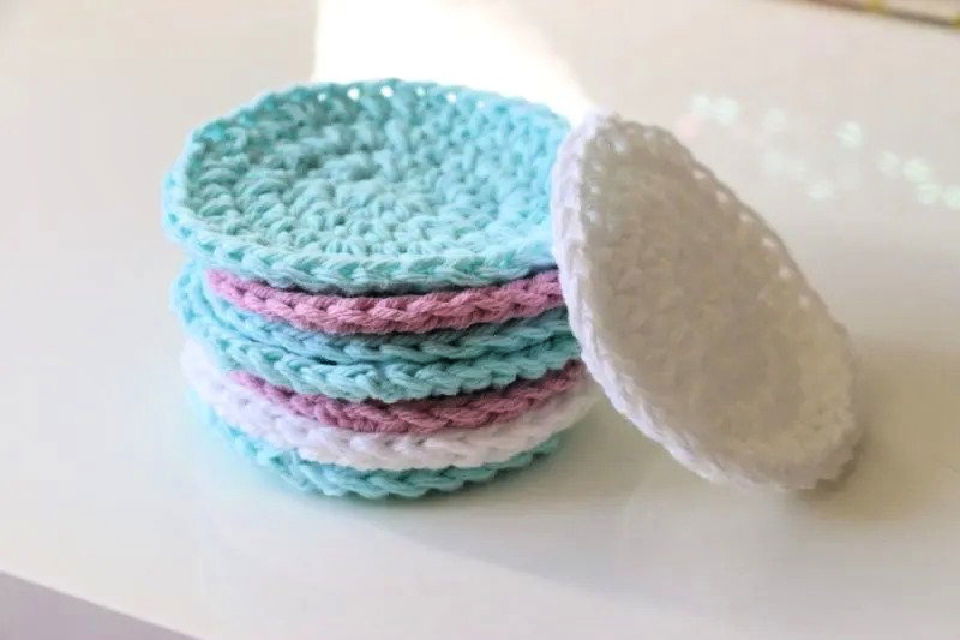 Make gentle and scrap-busting round crochet face scrubbies quickly with this free pattern! Great for beginners to practice crocheting in the round and make something useful simultaneously. Exfoliate your skin gently with these washable scrubbies as gifts for Mother's Day or any occasion – add spa items like bath salts or a candle! Materials: cotton yarn, a crochet hook that corresponds with the yarn choice, a yarn needle and small scissors. Get started today on a fun project that will last for years! melaniekham
24. Beautiful Crochet Face Scrubbies Pattern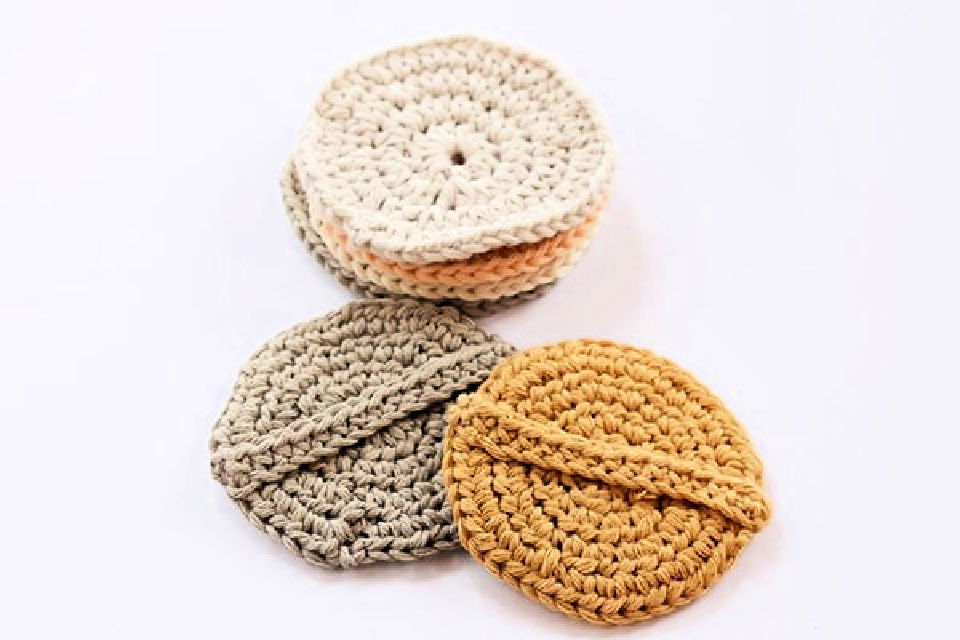 Are you looking for the perfect crochet face scrubbies pattern? We have just one! This project is fairly straightforward, and even if you're new to crocheting, you'll be able to make a set. All required is knowledge of creating a chain and working in double crochet in the round.
The finished product is perfect for gifting or making and selling. For supplies, you will need yarn, a 4mm (US G/6) crochet hook, a tape measure, a darning needle, and scissors. So why not get started today on this fun project-you won't regret it! handylittleme
25. Free Face Scrubbies Crochet Pattern for Beginners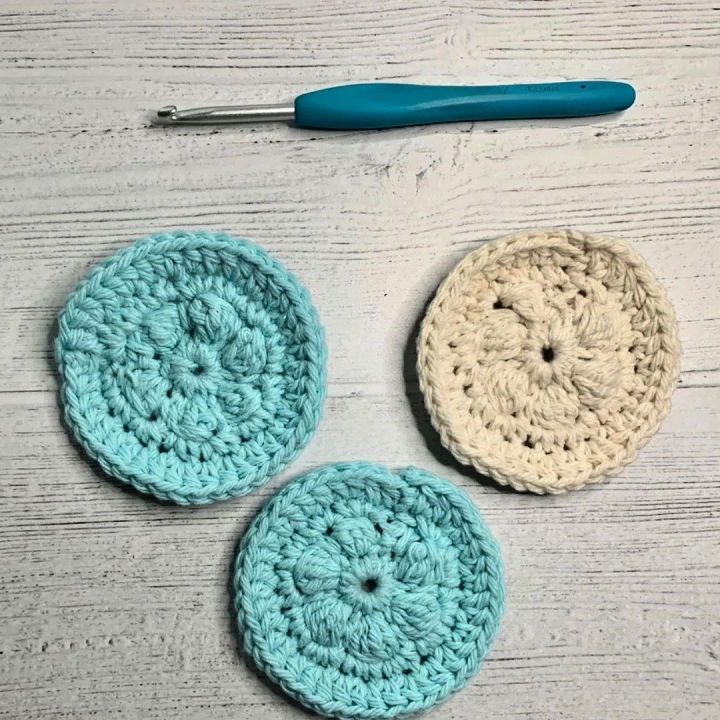 Looking for an easy, eco-friendly way to make crochet face scrubbies? Look no further! Our quick and simple pattern uses 100% cotton yarn, a 4.5mm hook, scissors and a yarn needle – so it can be made in less than 5 minutes! And the best part is that they measure 7cm when finished. With our free pattern, you can make perfect gifts or stock up your bathroom with reusable scubbies – hurry and get crocheting! offthehookforyou
How to Use Crochet Face Scrubbies?
Crochet is a fascinating and versatile craft that can be used for many different purposes, from blankets to afghans to scarves. But what do you do with all those scraps of yarn? Well, one option is to crochet face scrubbies! Crochet face scrubbies are a fun way to clean your skin while you relax. They're also gentle enough to use on delicate skin, so you can take care of yourself without worrying about harsh chemicals. And they're easy to make; all you need is some yarn, a hook, and some imagination. So why not give Crochet face scrubbies a try? They're sure to be a hit with your friends and family!
What are crochet face scrubbies?
Crochet face scrubbies are the best way to exfoliate your skin and remove any dirt, oil or makeup that may have built up on your face. They are also great for treating blemishes or acne. You can make Crochet face scrubbies in various sizes and shapes to find the perfect one for your needs.
To make a crochet face scrubbie, begin by preparing the materials needed. You will need the following:
Crochet hook size H (5.0 mm)
Worsted weight yarn (100% Cotton preferred)
Scissors
Tape measure
Yarn needle
Facial soap or cleanser of your choice
Water bottle or container with a spout to fill with water
The first step is to create the body of the Crochet face scrubby. This will be the longest section of the scrubbie and should measure at least 24 inches long. Chain 246 using the H (5.0 mm) crochet hook and single Crochet throughout. Do not join into a circle; instead, leave a long tail to weave in later on. Once finished, tie off into a tight knot and cut off excess yarn.
Next, start crocheting in the opposite direction along one side of the body loop (marked A). Work 2 dc into each stitch along this direction, and space them evenly apart. Once you reach the end of this
How to make crochet face scrubbies
You can make Crochet face scrubbies to keep your skin looking and feeling great. To make them, you will need some basic crochet supplies and a few minutes of your time.
To make the crochet face scrubbies, start by knitting a simple chain stitch in the middle of your yarn ball. Now, use the same yarn to create a slip knot in the center of this chain. This is how you will attach your scrubbie pattern to your yarn ball.
Round 1: Ch 3 (counts as dc), dc into slip knot, ch 2 (doesn't count as first dc), *dc into next st, ch 2; rep from * around.
Round 2: Ch 1 (does not count as first dc), sc into each st around.
Fasten off and weave in ends.
Now that you have made your crochet face scrubbies, it is time to try them! Wet them down with water or facial wash and massage them over your face using circular motions for the best results.
How to use crochet face scrubbies
If you're looking for a way to clean your face without using harsh chemicals, try crochet face scrubbies! These soft and gentle cloths are made from crocheted fabric and can be used as a face wash or as a scrubby mask. Wet the scrubby and gently massage your face in a circular motion. Be gentle—you don't want to damage your skin. Rinse off the scrubbie and enjoy your clean face!
How to store crochet face scrubbies
These soft and relaxing crochet face scrubbies are a great way to keep your skin looking clean and healthy. You can use them as an all-over wash or just for the face. To store crochet face scrubbies, you can either twist them up or fold them in half so that they are compact.
Using crochet face scrubbies is a great way to clean your skin while getting a little hand-eye coordination action. You can use these scrubbies on all parts of your face, including the eyes and nose. Just grab a ball of yarn or fiberfill, hold it in one hand, and use the other hand to start crocheting it around the ball. When you have completed the round, cut off the excess yarn, making sure not to cut yourself in the process! Use this soft scrubby to cleanse your skin gently.
Related Free Crochet Patterns:
Find our collection of free crochet patterns! From stylish market bags to cute coffee cup cozies and handy baskets, we've got you covered.
Conclusion:
Crocheting your own face scrubbies is a great way to save money and be eco-friendly. With 25 free crochet patterns for scrubbies, you can find plenty of options that beginners will find easy to follow. Each crochet face scrubbies pattern provides detailed instructions on how to create the perfect crochet scrubbies, with helpful tips and advice along the way. Whether you are looking for something creative or basic, these free crochet face scrubbies patterns provide an excellent starting point for any crocheter. So grab your hooks, find some fun colors of yarns, and start crafting your own custom face scrubbies today!