Learn how to make a spider with these 25 easy spider crafts for kids that are perfect for preschoolers and toddlers. These spider craft ideas include a variety of fun and engaging activities, with simple instructions and readily available materials. From paper plate spiders to playful spider webs, handprint art, and bouncing spiders, there's something for everyone.
These spider crafts are not only fun but also educational, helping children develop their fine motor skills and creativity. With crafts suitable for different age groups and skill levels, there's a project for any occasion, whether it's Halloween or a rainy day indoors.
Each spider craft has a complete guide and visual illustrations, making it easy for young crafters to bring their imaginative creations to life. These activities also provide a great opportunity for parents and children to bond while crafting. Whether it's a movable spider, a pom-pom spider, or a spider made of yarn, each project offers a new challenge and a fun way to learn.
So why not gather your materials, choose a project, and start creating fun and educational spider crafts with your children today? Remember, the joy is in the process as much as the end result. So pick your favorite spider craft and embark on a creative journey with your child. It's the perfect way to introduce them to crafting and keep them entertained. Start crafting now with these fantastic spider craft ideas!
1. Easy Paper Plate Spiders Craft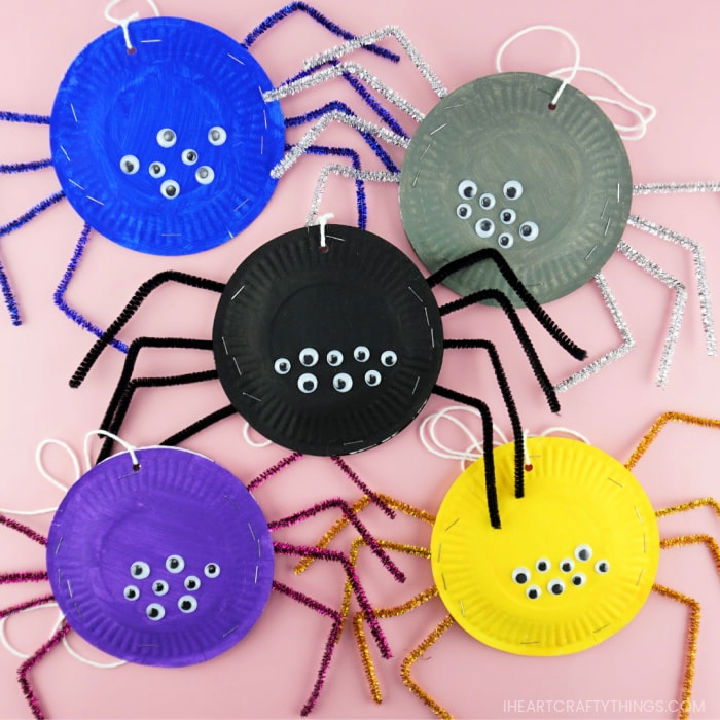 Make your Halloween spooktacular with these fun paper plate spiders. They are easy crafts for kids to make and bring a smile to your home. These colorful spiders from paper plates have been taking over houses worldwide, so why not join the craze?
No need to worry – they won't bite! With just a few supplies, you can make a swarm of happy-go-lucky paper plate spiders add charm this Halloween season. iheartcraftythings
2. How to Make a Movable Spider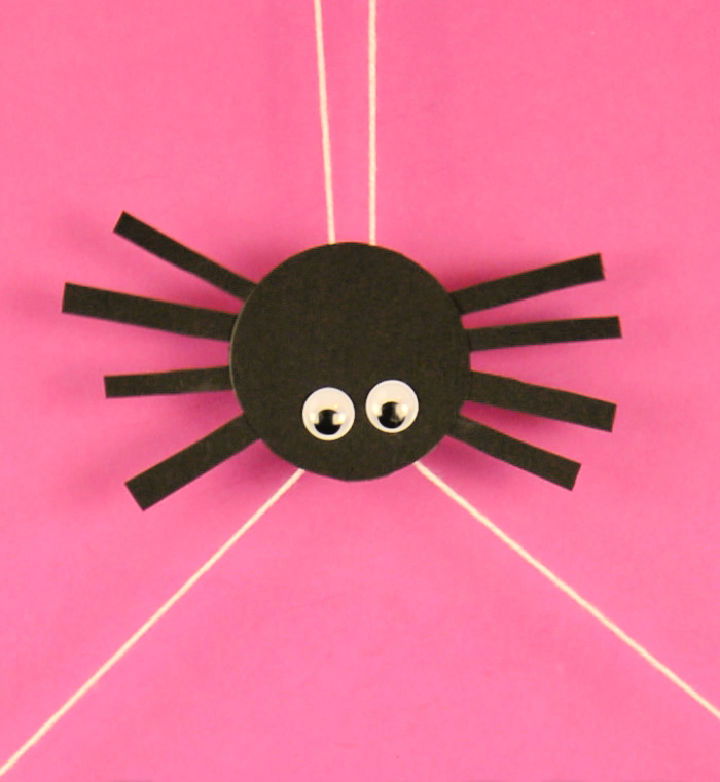 Let your little ones have a great time with this movable spider craft! This fun activity is easy to make and will keep kids entertained for hours. It only takes simple materials, such as paper plates, construction paper, and crafty glue.
Once they assemble the spider, they can make it move up and down in all kinds of creative ways. With endless imaginative possibilities, your children will love playing with their moving spider creations!
Get started on the movable spider craft now – it's sure to become your child's favorite project! easypeasyandfun
3. Simple DIY Playful Spider Web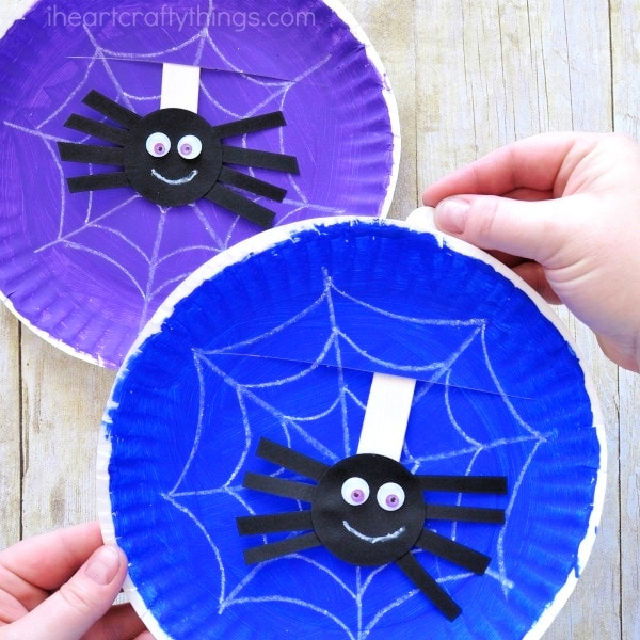 Let your kids get creative this Halloween with this fun and easy-to-make paper plate spider web craft! This craft is perfect for preschoolers who want to have a playful activity and learn more about spiders. It's also great for accompanying any favorite spider-themed children's books or singing "itsy bitsy spider"!
No matter when you do it, this simple yet playful craft will surely entertain and engage your little ones. So, grab the supplies and join the exciting Halloween fun with this paper plate spider web craft! iheartcraftythings
4. Paper Plate Spider Craft for Kids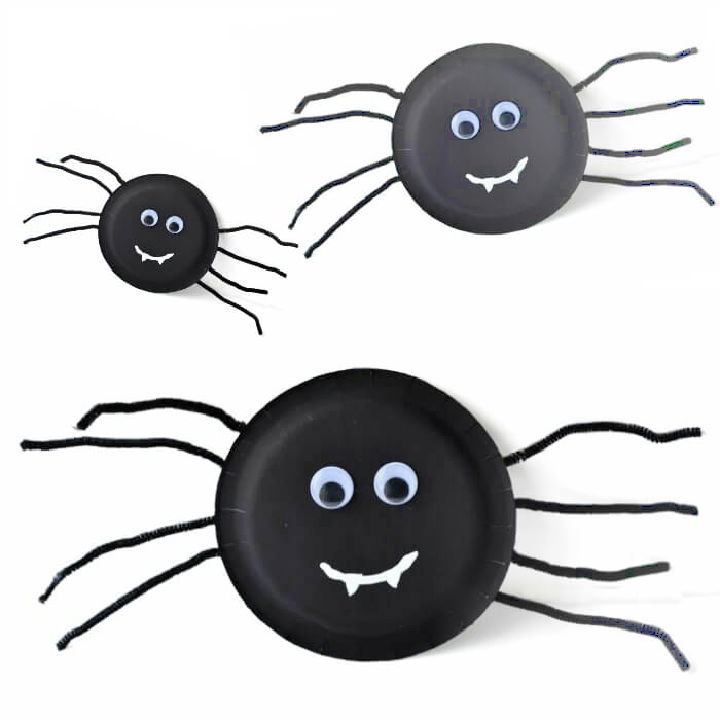 This paper plate spider craft is an easy and fun way to entertain toddlers and preschoolers. They can make spooky decorations for the door or window with just a few basic supplies!
The finished product will look amazing – perfect for the Halloween season! So, get creative with this fun project that will bring smiles to kids of all ages. Make it a family activity; you can even let them help pick the colors and designs!
Get ready for some seriously spooky crafting fun today with this simple paper plate spider craft. gluesticksgumdrops
5. Spider Handprint Art and Craft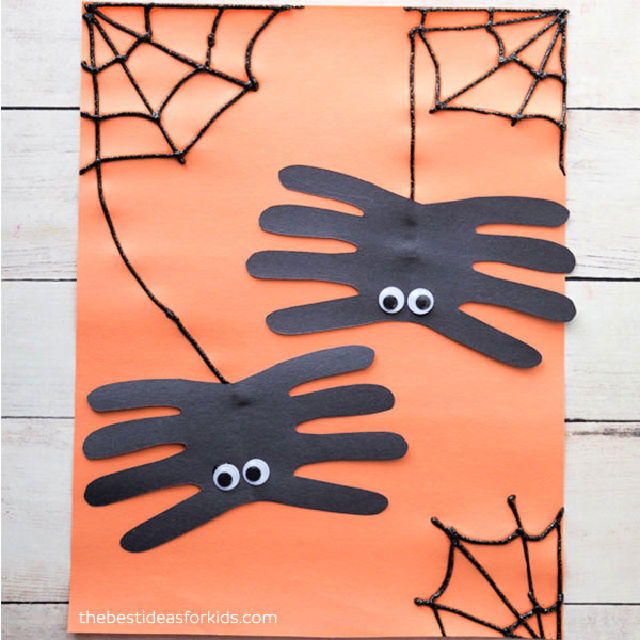 Are you looking for a fun Halloween craft with your kids? Get into the spooky spirit with these Halloween spider crafts, perfect for adding some creepy-crawly fun to your decorations. This spider handprint craft! Not only is it an enjoyable activity for the kids, but it also results in an adorable keepsake or gift.
All you need are materials like paint and paper; you're ready to go! Your little ones will love making this spider handprint craft together- ensure they have their costumes on while doing it! This simple yet creative craft is the perfect way to get into the spooky Halloween spirit. thebestideasforkids
6. DIY Paper Strips Spider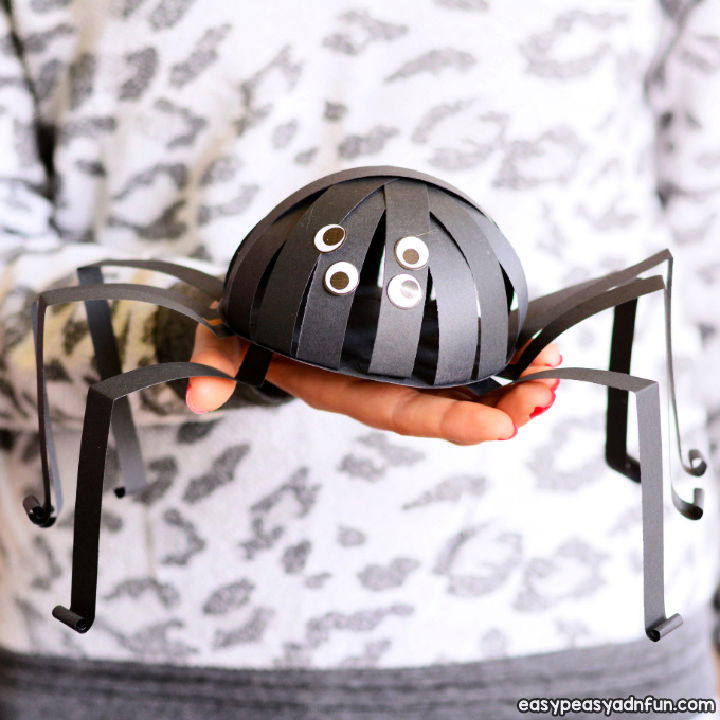 Make a spooky atmosphere with this paper strips spider craft Halloween craft idea! This fun, wiggly spider can be used as a classroom or home decoration and is perfect for any Halloween crafting session.
String the spiders together on yarn thread to hang around the room and make your festive display – an easy but effective craft that instantly brightens up any area. Get creative this holiday season with the simple yet eye-catching paper strips spider decor! easypeasyandfun
7. How to Make a Yarn Spider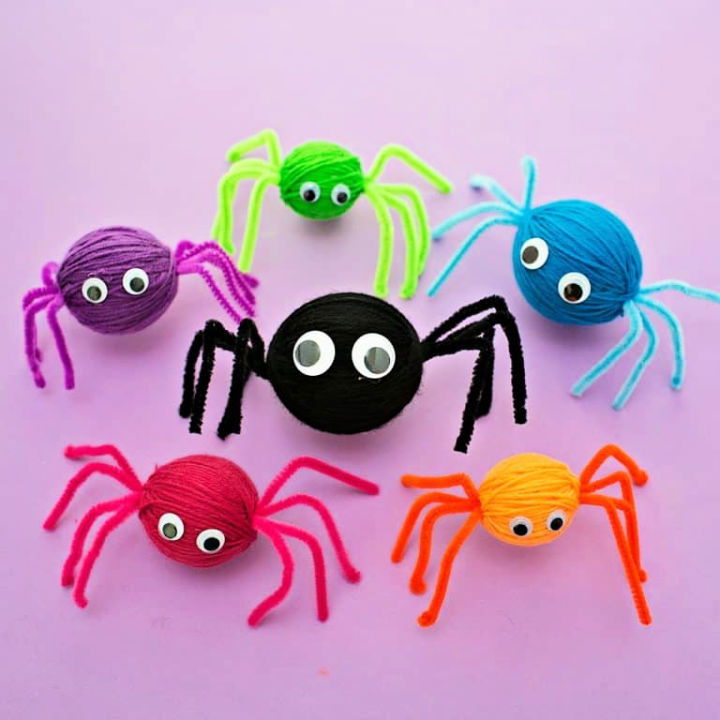 These easy spider crafts are perfect for a quick and fun activity, no matter your skill level. Make your kids' fall season complete with this fun and spooky yarn spider craft! With just a few simple supplies, you can make creepy crawlies that delight children of all ages. From colorful leaves to Halloween crafts, this craft is perfect for adding a unique touch to any autumn art project.
Watch the video tutorial now and show your kids how creative and enjoyable crafting can be this fall! Bring out their inner artist and let them have an unforgettable experience with our yarn spider craft! hellowonderful
8. Spider Ring Craft for Halloween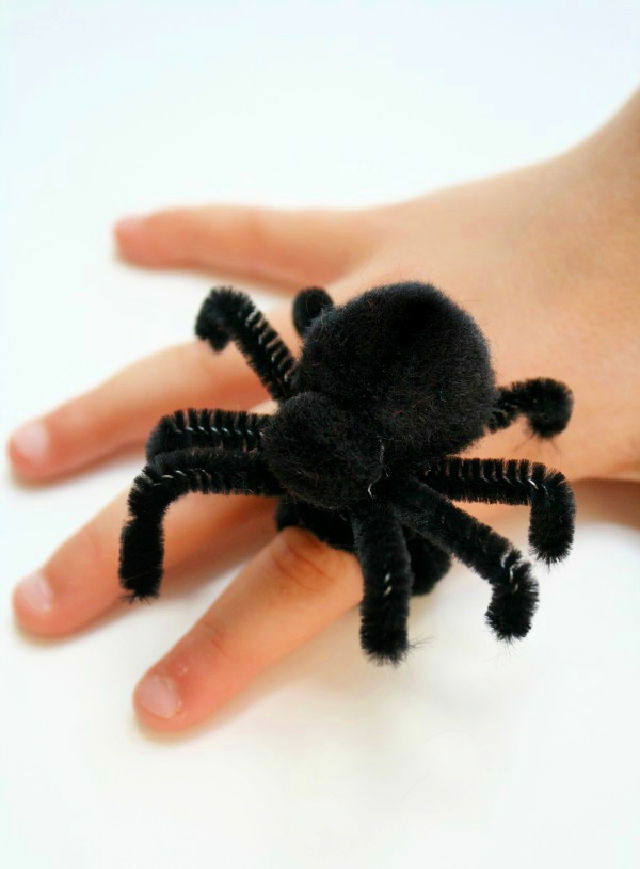 Make your DIY spider ring with this simple and easy craft tutorial! All you need is some basic craft supplies, and in no time at all, you can have these fun spider rings for a party or special event.
These are great for any spider-themed events as they were inspired by an accidental discovery of fireworks rings created by the girls who had so much fun with them. Check out the tutorial to make your spider ring today! fantasticfunandlearning
9. DIY Construction Paper Bouncing Spiders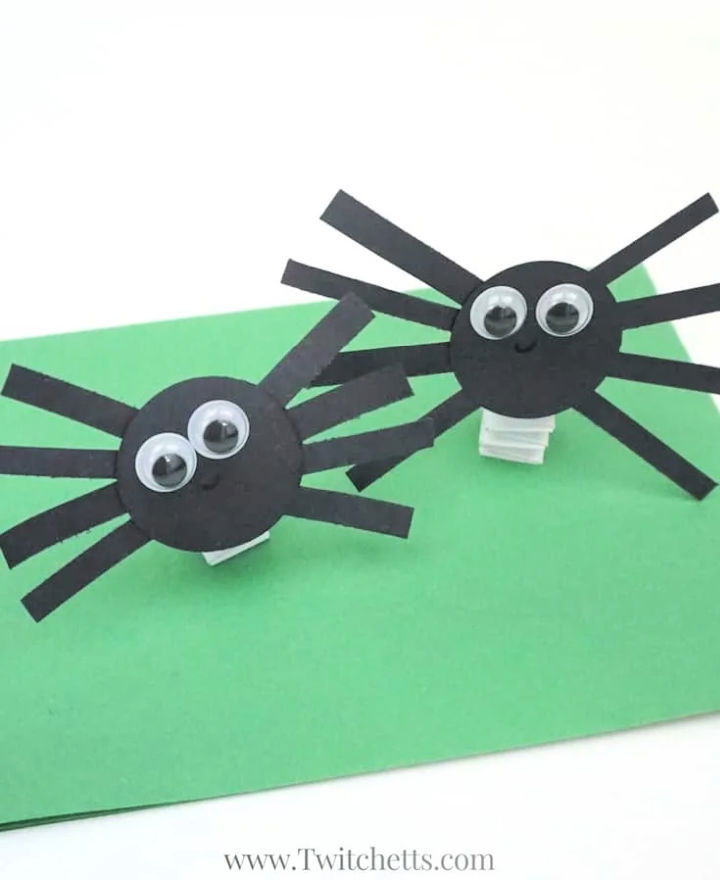 Keep your toddler entertained with these simple, fun spider crafts designed just for them. Make fun bouncing construction paper spiders with black construction paper for a Halloween craft that kids will love! This simple and easy project is ideal for little ones as they can watch the spider buzz around when it's finished.
Follow these step-by-step instructions to make your unique bouncing spider today! With this helpful tutorial, you'll have a fantastic activity in no time that's sure to bring plenty of laughs at halloween gatherings. twitchetts
10. Make a Pine Cone Spiders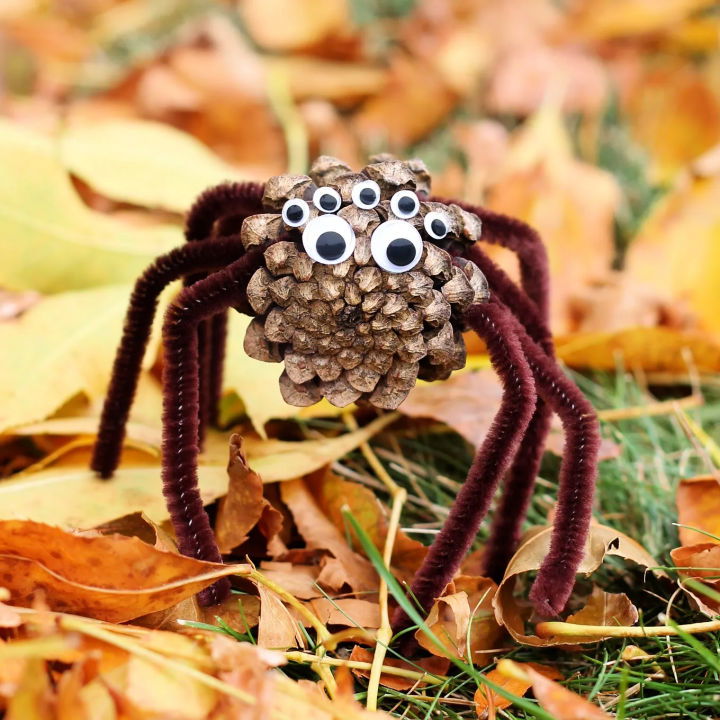 Make a spooky-cute halloween decoration with this fun pine cone spider craft. Kids of all ages will enjoy collecting and crafting these spiders for home, school, community programs, or camp. It isn't much easier to follow the simple step-by-step instructions to make your own adorable pine cone spiders!
With just a few supplies, you can bring nature to life quickly. Add creepy coolness to your halloween decor this year – try making pine cone spiders today! firefliesandmudpies
11. Playful Rock Spider Craft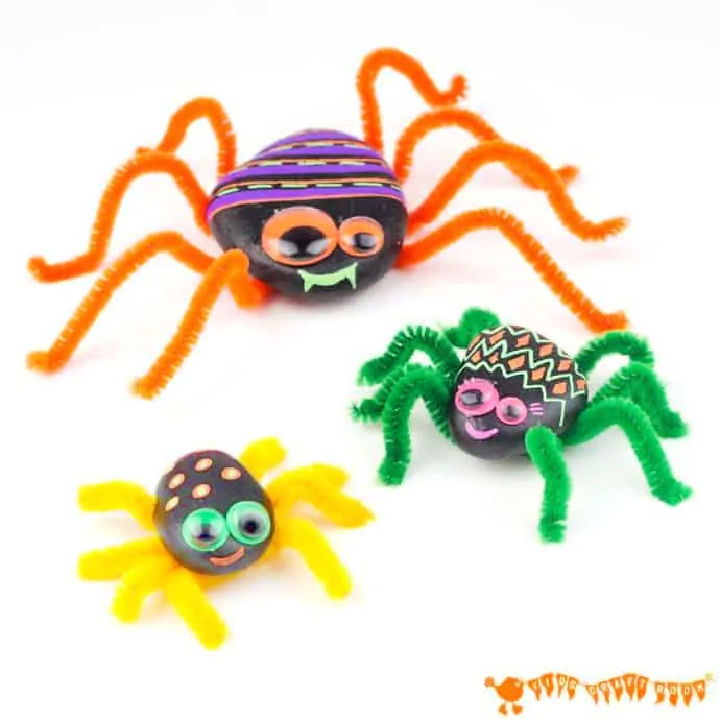 Make a playful halloween or year-round decoration with this rock spider craft! Kids will love to play make-belief and act out their favorite songs with this unique craft. Even if you're not a fan of real spiders, these adorable little rock ones will surely win your heart!
Transform rocks into cute spider figures that can be used as decorations or enjoyed during imaginative playtime. Make some today and bring smiles to the faces of little ones everywhere. kidscraftroom
12. Silly Spider Activity for Kids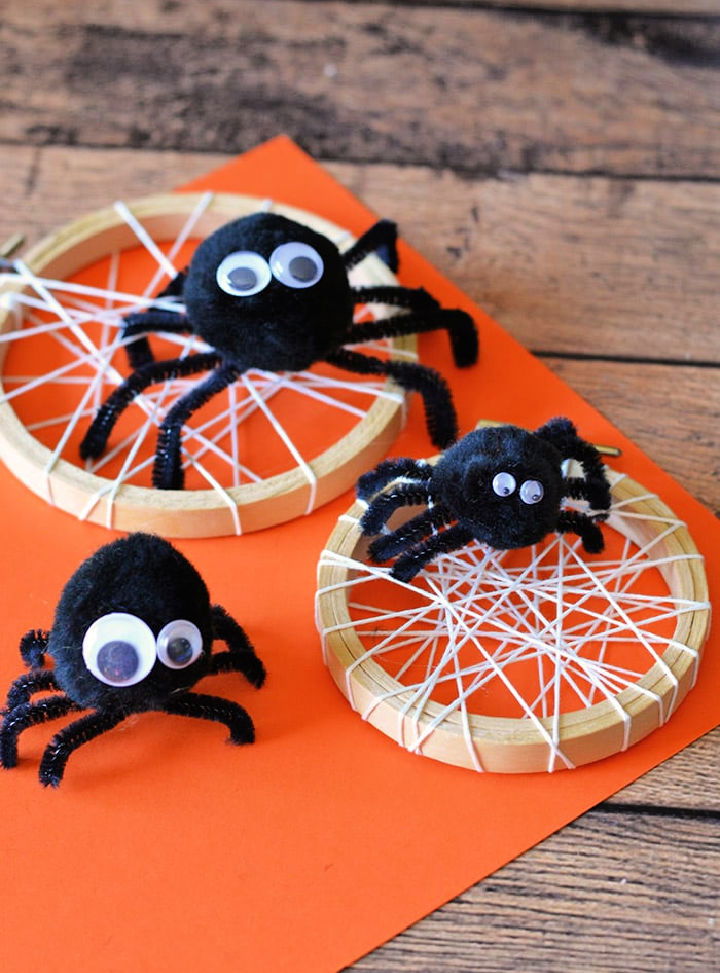 These preschool spider craft ideas are perfect for little hands and big imaginations! Make your spider-themed book come to life with this adorable silly spider craft! Perfect for adding seasonal decor around the house, string these cute spiders across a mantle or banner to bring some fun into the room.
Even those who are scared of spiders will love how cute they look! Make personalized decorations with this easy craft, perfect for adults and kids alike. Make your bookshelf pop with these colorful little critters today! easypeasyandfun
13. Homemade Pompom Spider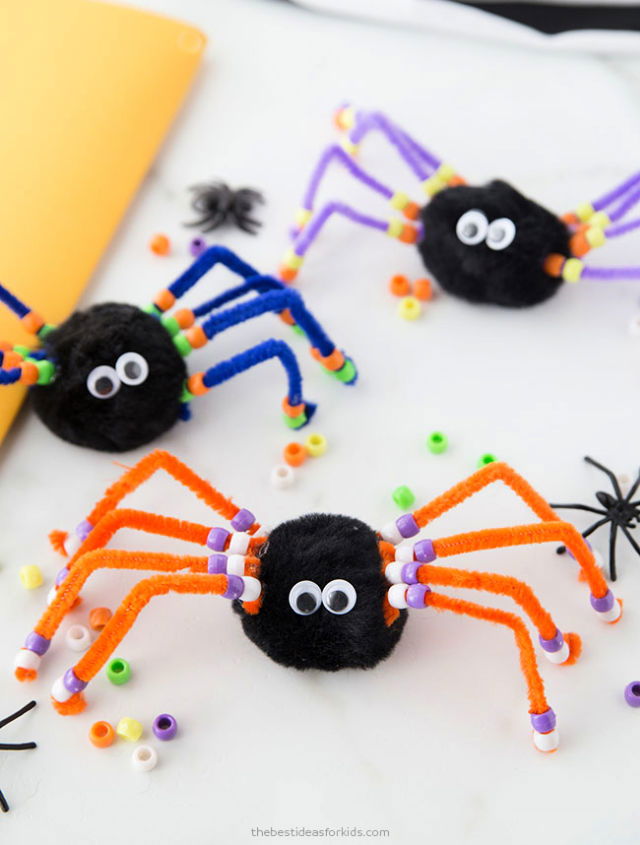 Make this halloween even more fun with a crafty pom-pom spider! Perfect for kids, this easy-to-make spider craft is great for developing fine motor skills and encouraging creative play. Using basic supplies such as black yarn and googly eyes, your child can easily assemble their spooky spiders quickly.
Let them get creative and enjoy playing with their creepy crawlers when they're done. Get into the season's spirit by making your spider kids' craft today! thebestideasforkids
14. DIY Spider Using Half Styrofoam Ball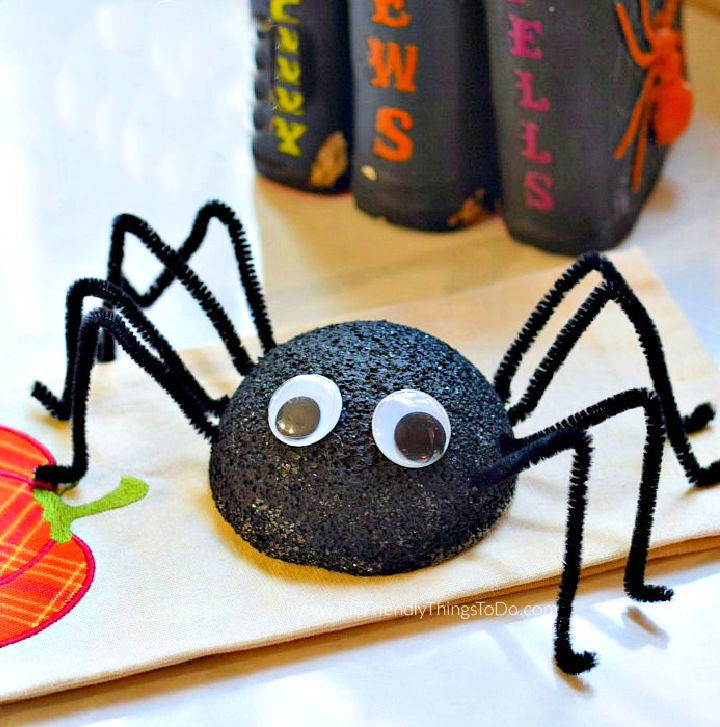 Are you looking for a fun and easy spider craft to make with kids? This DIY craft is perfect for halloween and suitable for all ages. It's fast, simple, and produces an adorable result! Get creative today by trying out this kid-friendly activity that will provide hours of entertainment.
Let the DIY shows you how to make your spider craft and share the joy of creativity with your little ones! Join the fun today with this easy spider craft for kids. kidfriendlythingstodo
15. Paper Plate Spider Craft for Kindergarten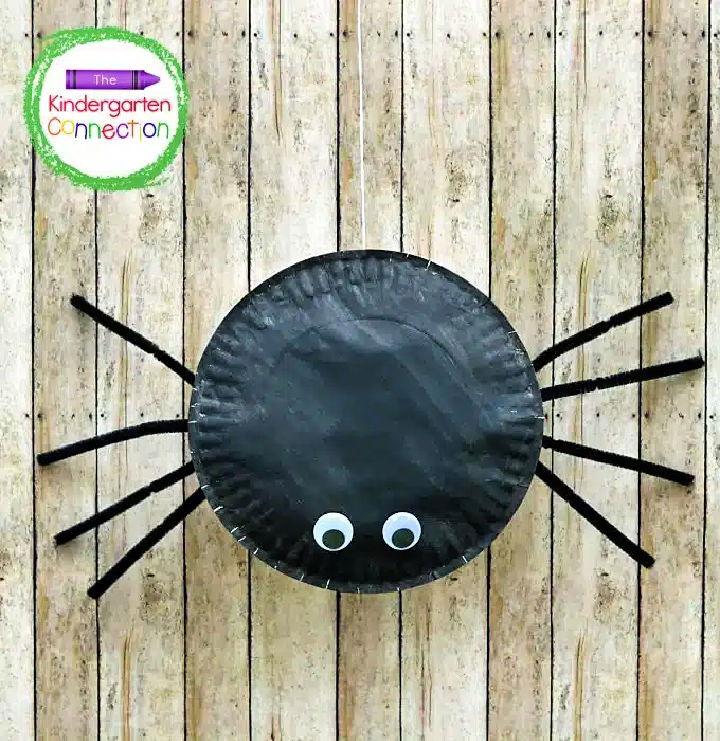 Unleash your inner artist with these amazing spider arts and crafts ideas, suitable for all skill levels. Bring the spooky fun of halloween to your home or classroom with this easy paper plate spider craft! All you need are basic craft supplies, and you can have these adorable spiders decorated quickly.
Perfect for kids and adults alike, our paper plate spider craft will surely be a hit this holiday season. Get creative and make dozens of spiders to hang all over, perfect for makingan extra special atmosphere on Halloween! thekindergartenconnection
16. DIY Fluffy Spider Using a Large Pompom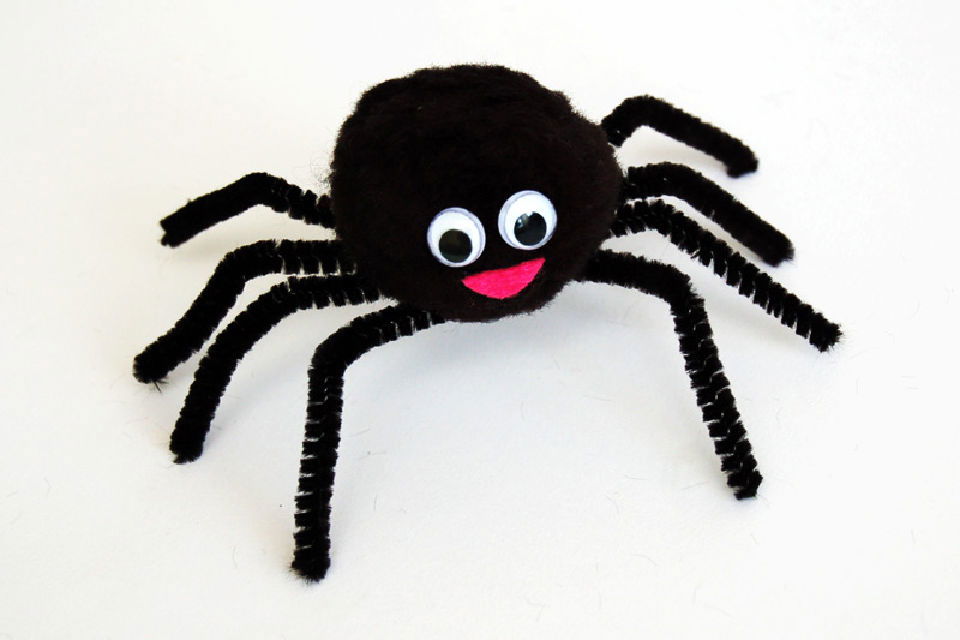 Make a super-adorable spider for your home with this easy pom-pom spider craft! With just a large pompom, pipe cleaners, and a pair of wiggly eyes, you can make an eye-catching decoration that will add texture to any space. Start crafting today and bring extra cuteness into your living room or bedroom.
Whether you're searching for unique halloween decorations or want something special to show off on the mantelpiece, this pom-pom spider is perfect! With its vibrant colors and fluffy features, it's sure to put a smile on everyone's face. firstpalette
17. How to Make a Popsicle Stick Spider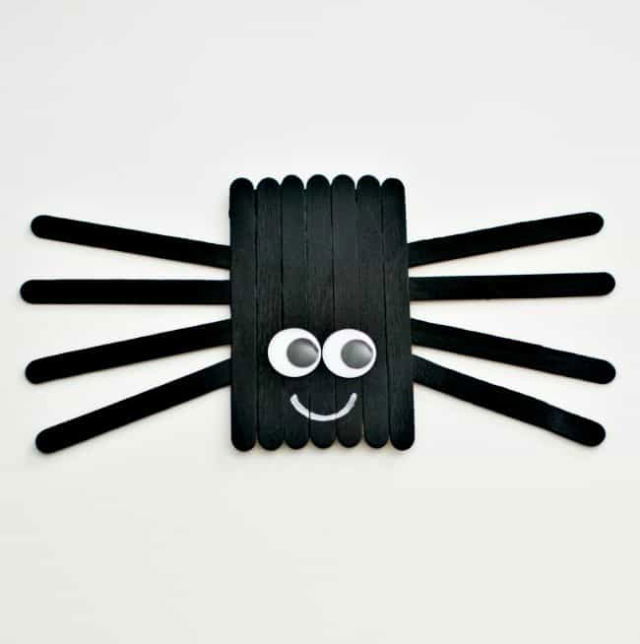 Make your halloween special with this easy and fun popsicle stick spider craft for kids. This simple activity is great at home or in the classroom and will surely be a hit with all ages! Get everything you need to complete this adorable project – from colorful felt pieces for eyes and legs to regular wooden popsicle sticks – then let the creative crafting begin.
Whether you're looking for an educational art experience or a fun activity on halloween, your child will love making this unique DIY decoration. todayscreativeideas
18. Halloween Spider Craft for Toddlers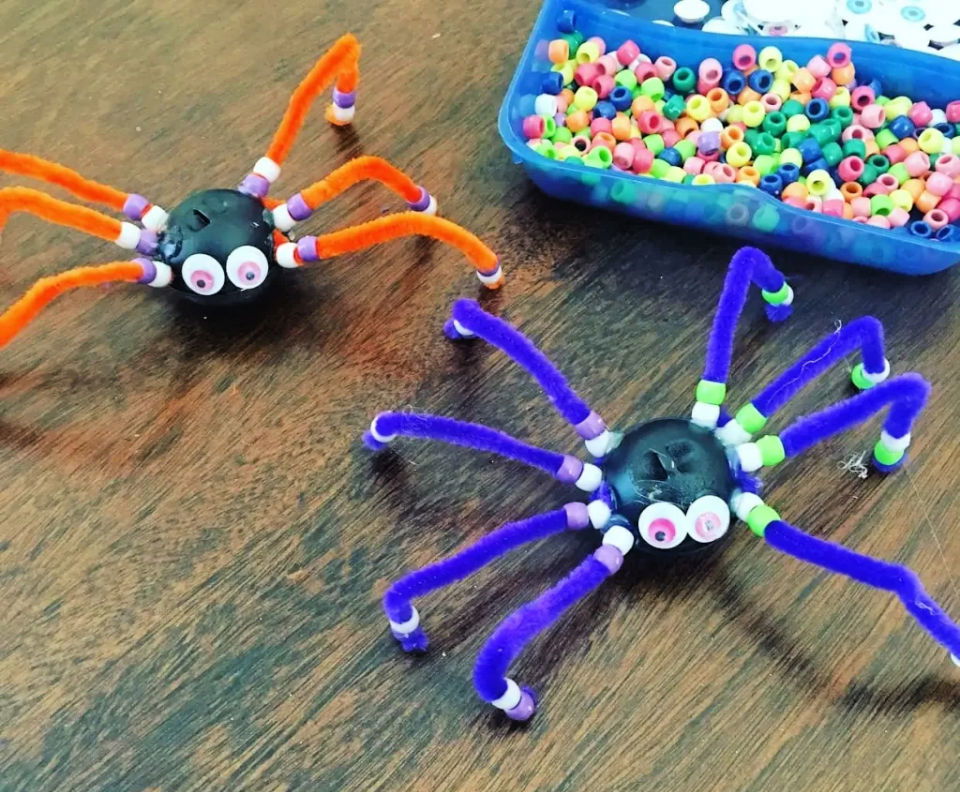 Are you looking for a fun and easy halloween craft perfect for toddlers and kids? This halloween spider craft is the one! Not only will it keep your little ones entertained, but they'll also love how their spooky spider creations turn out.
You only need basic crafting materials like glue, googly eyes, pipe cleaners, and paper plates. Get ready to have lots of creative fun with this simple DIY project – it's sure to be a hit with everyone! makingfrugalfun
19. 3D Paper Spider Art and Craft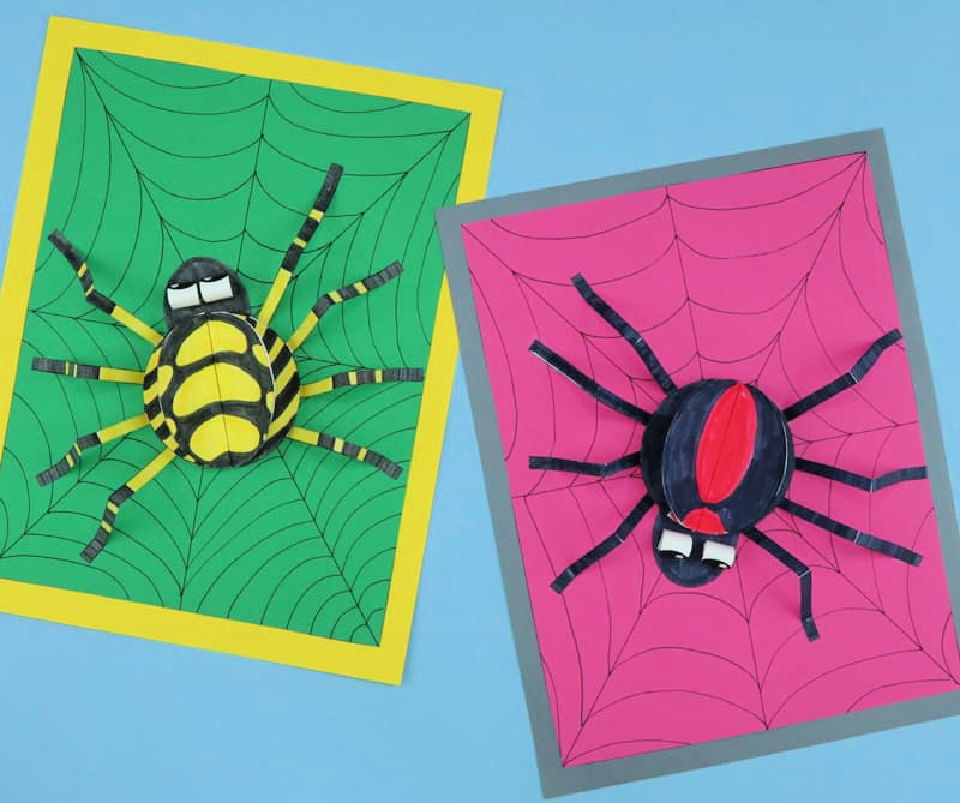 Preschoolers will love making these adorable spider crafts, perfect for developing their creativity and fine motor skills. Bring a creepy-crawly spider to life with this 3d paper craft! This printable template makes makingyour 3d spider easy, complete with a patterned web and bendy legs – perfect for eye-catching wall art.
This project is fun and educational; you can learn more about spiders or minibeasts. If you're looking for a halloween activity, this 3d paper spider craft will make an impression! So, grab some supplies and start crafting today! thecrafttrain
20. How to Make Paper Plate Spider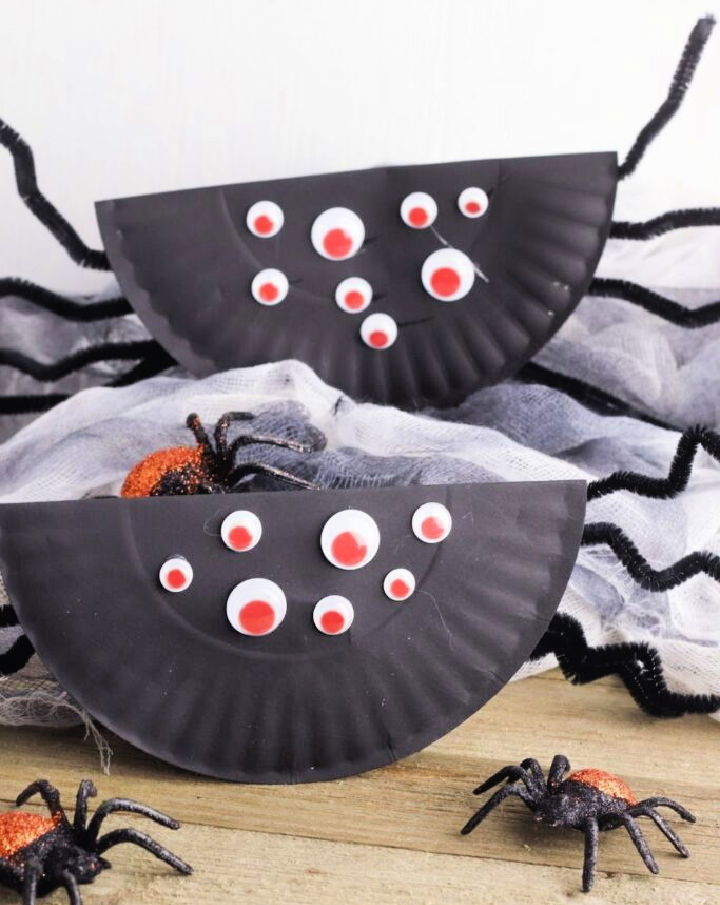 This paper plate spider craft is a fun and easy way to keep the kids entertained at home during the fall season. Perfect for halloween, the craft requires minimal materials and can be enjoyed by children of all ages. Get creative with this activity by using any art supplies around your house!
The adorable final product will surely put a spooky twist on your family's holiday celebrations. Make memories, have fun, and get ready to make some amazing paper plate spiders! hunnyimhomediy
21. DIY Spider Play Dough Tray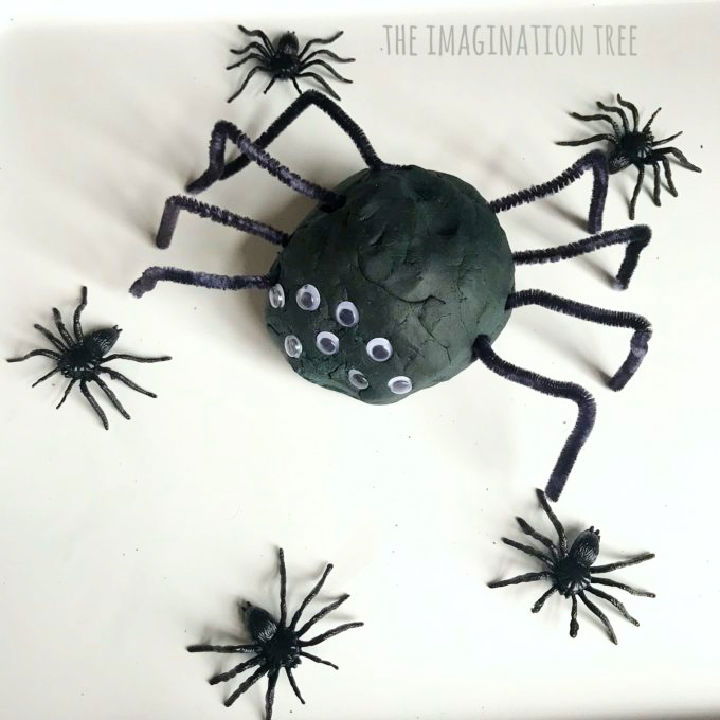 Get creative with these fun and easy spider crafts, perfect for kids of all ages! Introducing a fun spider play dough activity tray – an exciting way to help your young ones learn counting and numeral recognition while also developing their fine motor muscles! This spooky activity tray has colorful play dough pieces for kids to make spider-themed shapes.
It's a fantastic addition to any little one's toy box or classroom activity center, perfect for creative play. Get ready to have creepy crawly fun as you help children master early maths skills with this engaging play dough set. theimaginationtree
22. Make Your Own Spider Pull-Up Accordion Card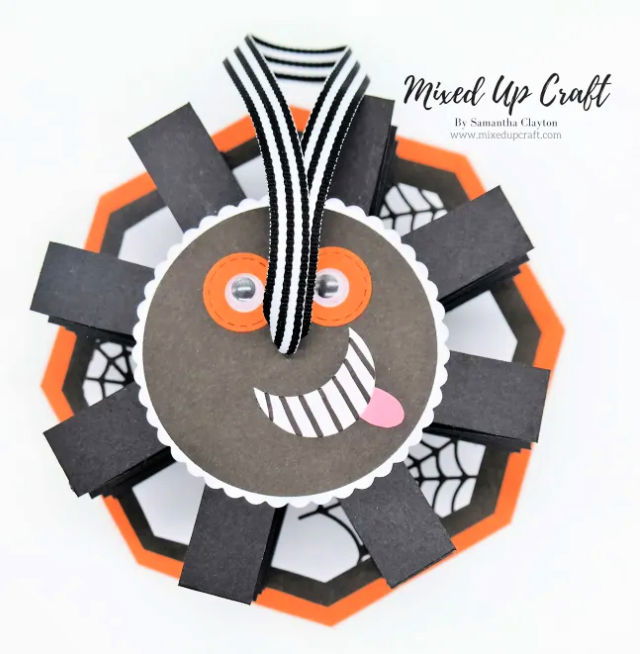 Make spookily unique halloween decorations with this spider pull-up accordion card! This card is a great way to add seasonal fun to any room. It's easy to assemble and will delight your family and friends throughout the season. Take advantage of the perfect addition to your halloween decor–order your spider pull-up accordion card today!
With its realistic design, everyone will be in awe of your festive spirit. Get started on crafting up a few projects for the holiday, and spread cheer all over with these amazing cards. mixedupcraft
23. S is for Spider Craft for Preschool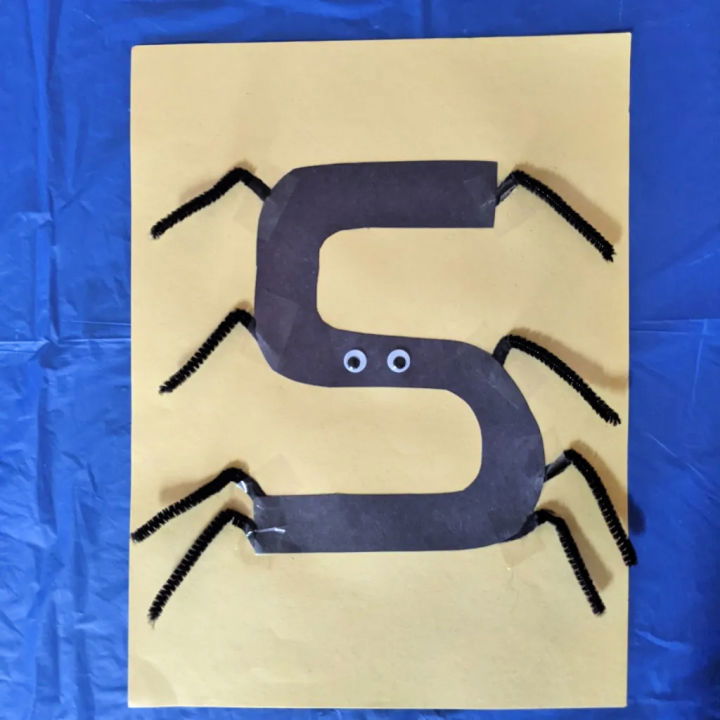 Keep your preschooler entertained and learning with this lowercase letter s craft! Kids can make an adorable spider out of construction paper and pipe cleaners. Make letter s week special by exploring the alphabet, with ideas for every subject – from math to history.
Extend their knowledge further by adding spider activities to accompany this craft and supplemental activities in the uppercase letter s craft. Help your child's development through hands-on play today! homewithhollie
24. DIY Spiders From Upcycled Flower Pots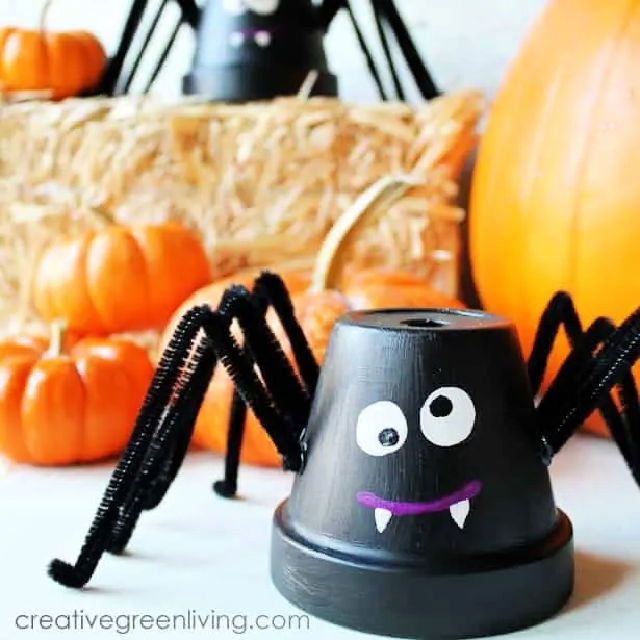 Make your halloween decor budget-friendly this year! With plaid crafts and FolkArt multi-surface paint, you can easily transform used terracotta pots into adorable, friendly spiders.
All it takes is a few supplies found at any craft store or dollar store for less than $1. Repurpose those flower pots and bring some extra fun to your decorations with these spooky creatures! Get creative, and share the results of your upcycled projects with your friends on social media. creativegreenliving
25. DIY Paper Spider Using Black Construction Paper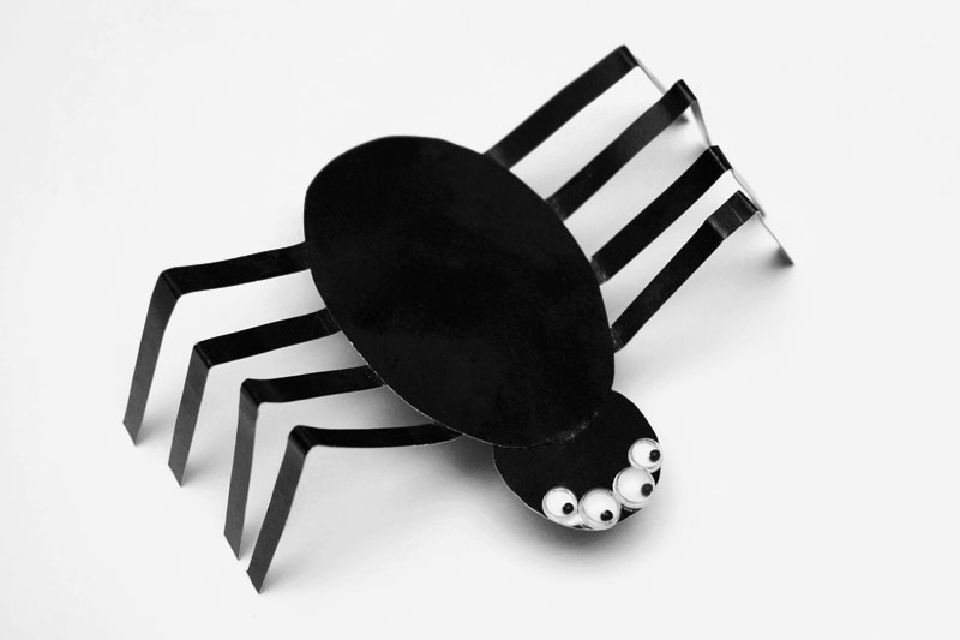 Bring halloween to life with this super easy and fun paper spider craft. Perfect for a spooky-themed party or a fun activity with your kids. Make it part of your family's tradition and give them some good old-fashioned educational crafting fun while they learn about bugs and critters!
With a paper spider, you can make something special that will surely give everyone the creeps. Get ready for some creepy crawly crafting this holiday season with paper spiders! firstpalette
Conclusion:
In conclusion, these are easy and fun spider crafts for kids, especially for preschoolers and toddlers. These spider craft ideas are not only enjoyable but also help children develop their creativity, fine motor skills, and more. From paper plate crafts to crafty sensory activities, there is a wide variety of spider crafts to choose from.
Whether you're studying spiders in your preschool or looking for a Halloween craft, these 25 easy spider crafts for kids, including preschoolers and toddlers, are sure to provide hours of entertainment and learning. So why not explore some amazing spider preschool craft ideas and let your child's imagination run wild!