If you love making crafts and caring for the environment, you will enjoy our guide to 40 easy DIY plastic bottle crafts! You can turn plastic bottles into amazing creations that are useful and beautiful. Our guide will show you how to make different kinds of crafts from recycled bottles, such as wind spinners, fish, cacti lights, and more. You will learn how to use simple techniques and materials to transform plastic bottles into stunning items for your home or garden.
These plastic water bottle crafts will provide you with clear and easy instructions and a full detailed guide to help you create your own plastic bottle crafts. You will be able to make stylish home decor, practical planters, or cute trinkets from plastic bottles. You will also help the environment by reducing plastic waste and saving it from landfills. Each plastic bottle craft idea has a detailed explanation to help you follow the steps easily.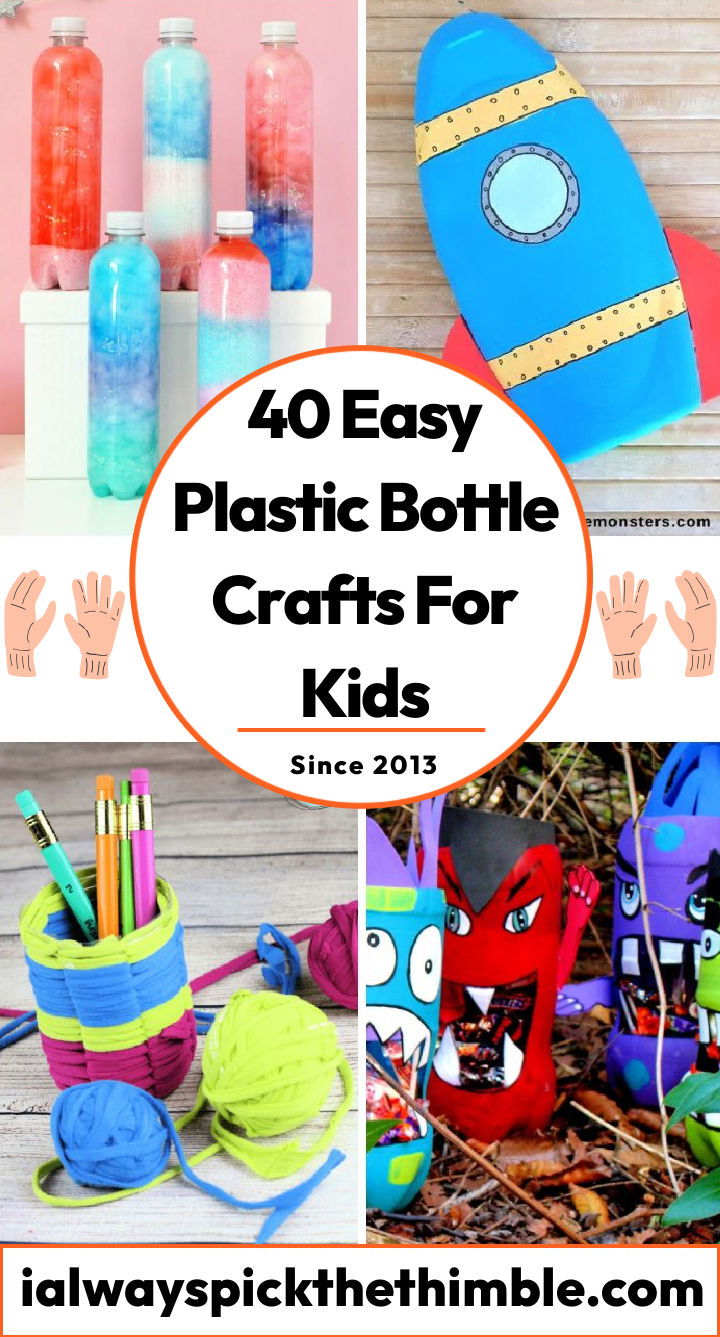 One of the best things about DIY plastic bottle crafts is that you can reuse something that would otherwise be thrown away. You can make beautiful lanterns, zipper cases, and many other things from plastic bottles. You can also express your creativity and personality with plastic bottle crafts. So don't wait any longer and start making your own plastic bottle crafts today! You will be amazed by what you can do with plastic bottles!
1. DIY Woodland Animal Plastic Bottle Planters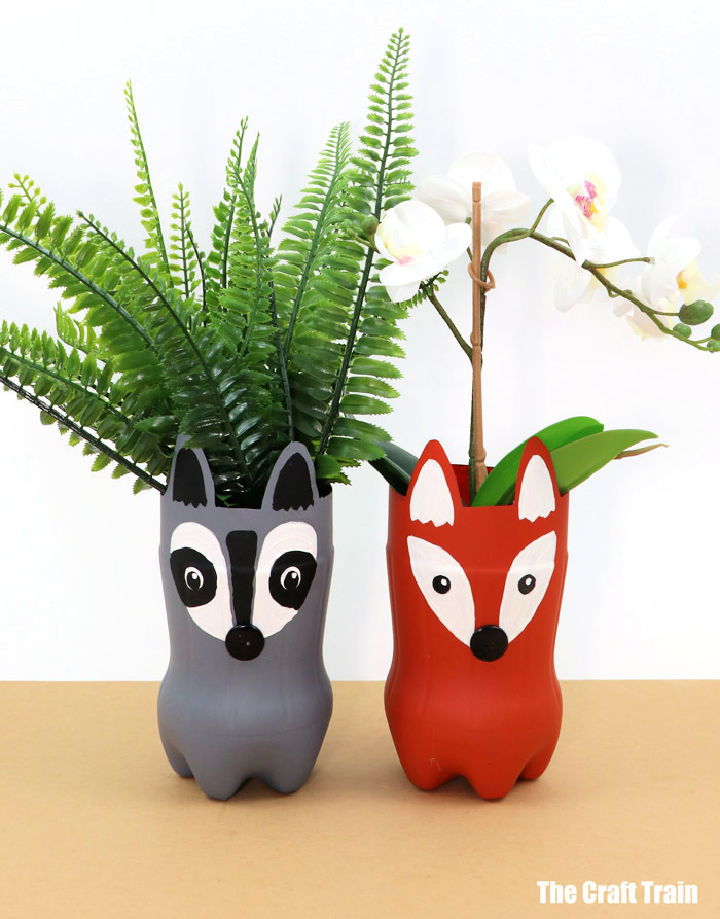 Transform your old plastic bottles into adorable woodland animal planters with this fun DIY craft! With the free face template included, you can make a fox and raccoon-shaped planter for some autumn or fall decor. You can even use them as Christmas decorations by adding some real pine branches and baubles.
These woodland animals and plastic bottle planters also make a great handmade gift idea – perfect for giving someone along with an indoor plant. Make these unique recycled bottle planters today! thecrafttrain
2. Recycled Plastic Bottles Wind Spinners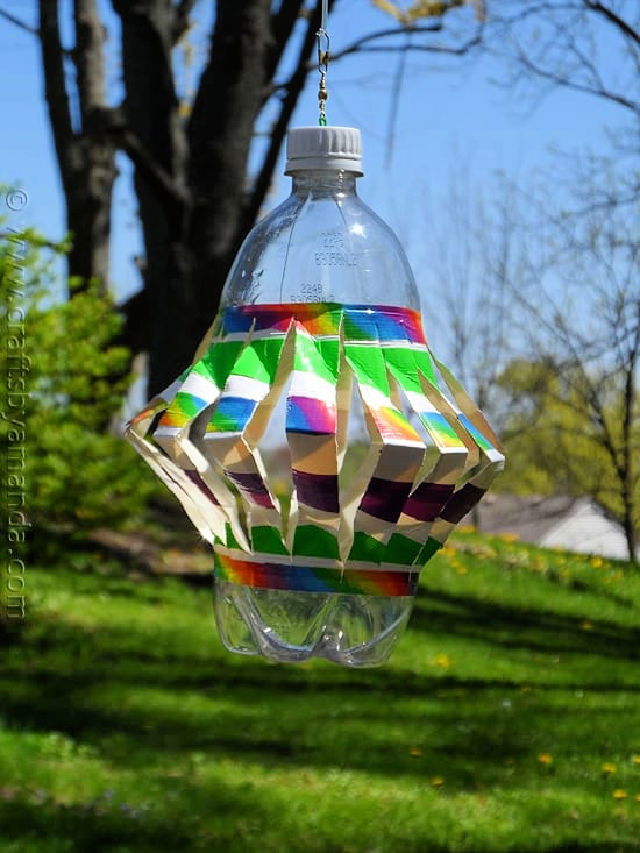 This fun and eco-friendly recycled plastic bottle wind spinner keeps critters out of your garden. This creative duct tape project is perfect for kids and adults, allowing you to repurpose an old plastic bottle into a unique outdoor décor.
Enjoy the gentle breeze as it spins this colorful spinner in the backyard – a great addition that will make any outdoor space look amazing! Get creative while helping the environment; make your recycled plastic bottle wind spinner today. craftsbyamanda
3. Easy Water Bottle Fish Craft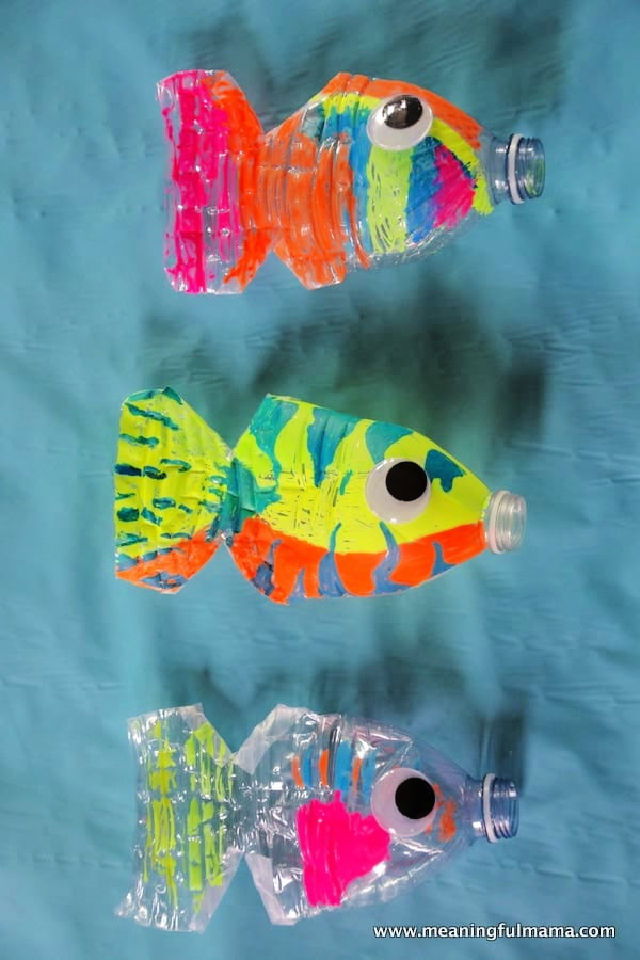 Take that old water bottle and turn it into something new with this fun and easy water bottle fish craft! Perfect for kids of all ages, the possibilities are endless for makingunique underwater friends.
This craft is educational and a great way to encourage environmental awareness by giving items a second life. Try this craft today and watch your kids' imaginations come alive – they'll love crafting these adorable fish designs! meaningfulmama
4. Make Cacti Lights Out of Plastic Bottles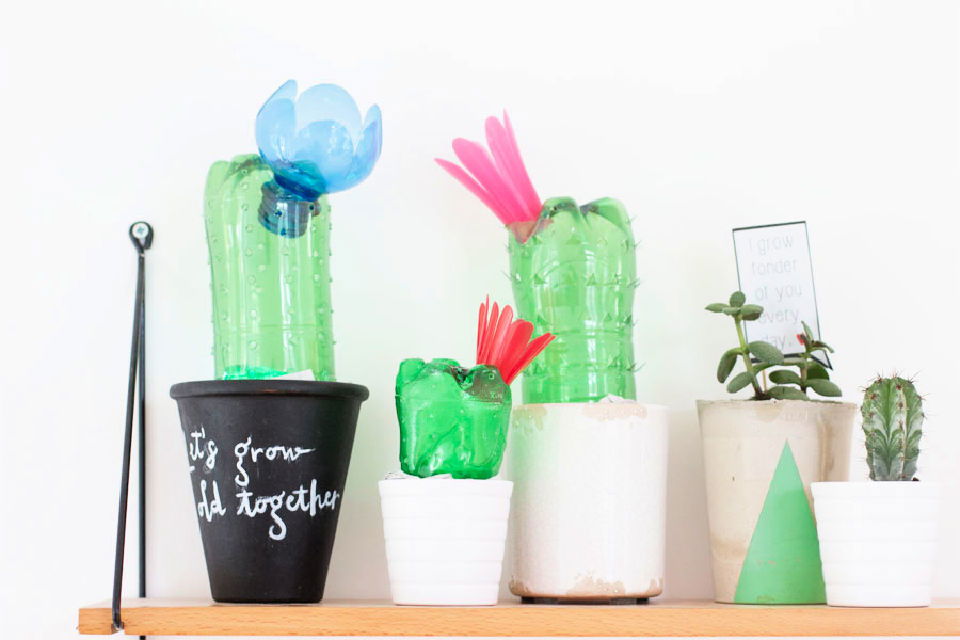 Upgrade your home decor with these eco-friendly, upcycled plastic bottle cacti lights. These unique plant lights are the perfect addition to any indoor garden or growing collection of plants. You can be proud of your creative efforts when you look at their beautiful illumination in your living spaces!
Experts understand that it takes a lot of effort and time to turn plastic bottles into something special, but experts think you'll have to admit these are much better looking than what you could do on your own. Doing their best is all that matters! look what i made
5. Recycled Plastic Bottle Planters Tutorial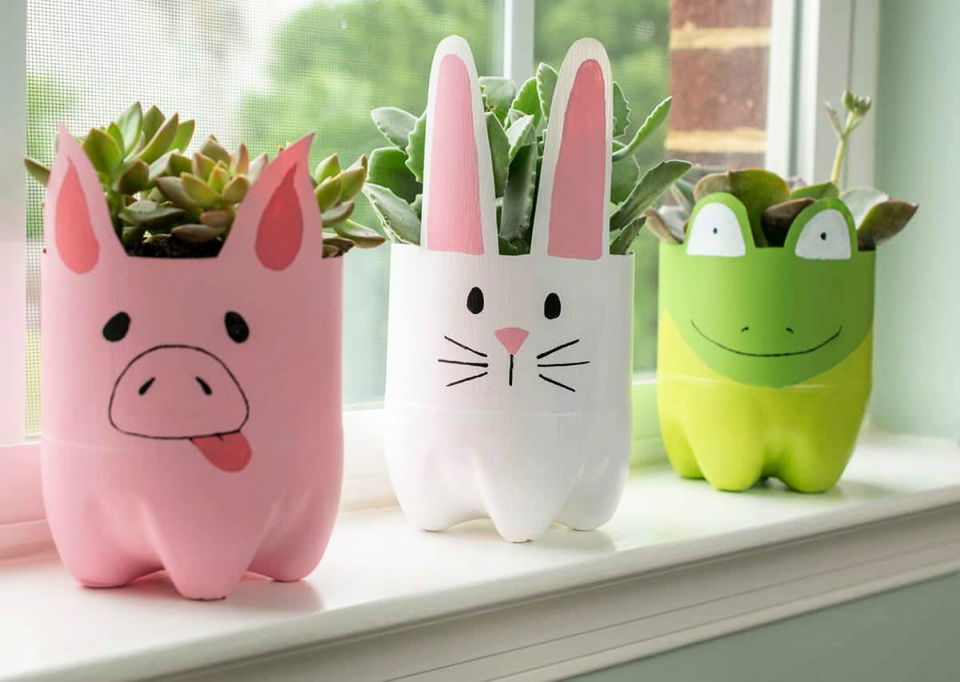 Make something unique and eco-friendly with these recycled plastic bottle planter's crafts! These self-watering planters are the perfect size for a cactus or succulent, making them great earth day crafts. Show your love for nature by decorating your windowsill with this little water bottle planter.
With succulents, cacti, or herbs of your choice, enjoy this craft that will surely last you a long time. So, get creative and make something special while helping the planet simultaneously! cravingsomecreativity
6. Handmade Empty Plastic Bottles Game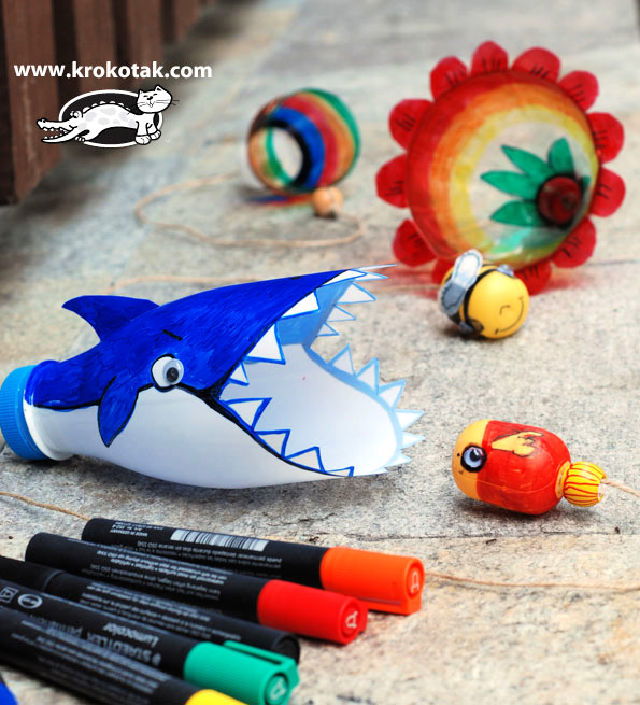 Bring out the creativity in your kids with the empty plastic bottles game! This fun game is perfect for all ages and requires only empty plastic bottles and permanent markers. The game aims to put a small fish into a shark's mouth or a bee into a flower.
For those looking for an easier variant, you can tie a ball with thread on top of the bottle lid instead. Get creative and make these items from yellow toy cases from chocolate eggs. This amazing game lets your kids have endless fun while developing their fine motor skills! krokotak
7. No Sew DIY Zipper Cases With Old Soda Bottles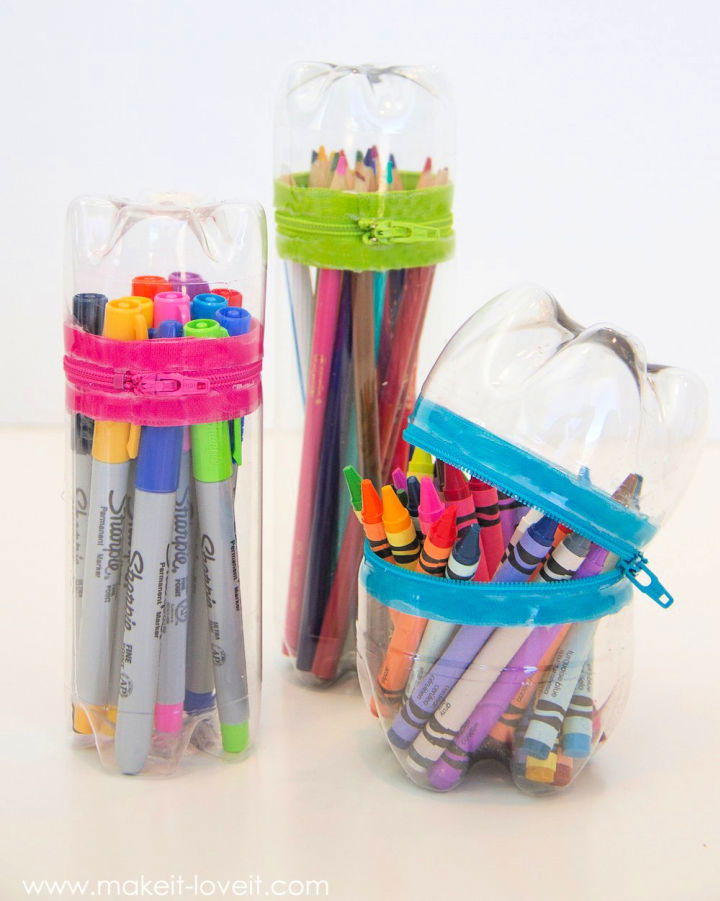 Get inspired with these fun and easy things to make out of plastic bottles that are perfect for reducing waste and upcycling. This month's challenge is to get more organized and tackle something you've been putting off. Taking on your drawers and closet corners can be daunting; however, with the help of our no-sew zipper cases from old soda or water bottles, de-junking has always been challenging!
The craft supplies are often unruly – crayons and markers come in little boxes but always seem to get bent or fall apart. Make organizing fun by upcycling old bottles into cases that will keep your items neat for years! makeit loveit
8. DIY Self Watering Planters With Recycled Bottles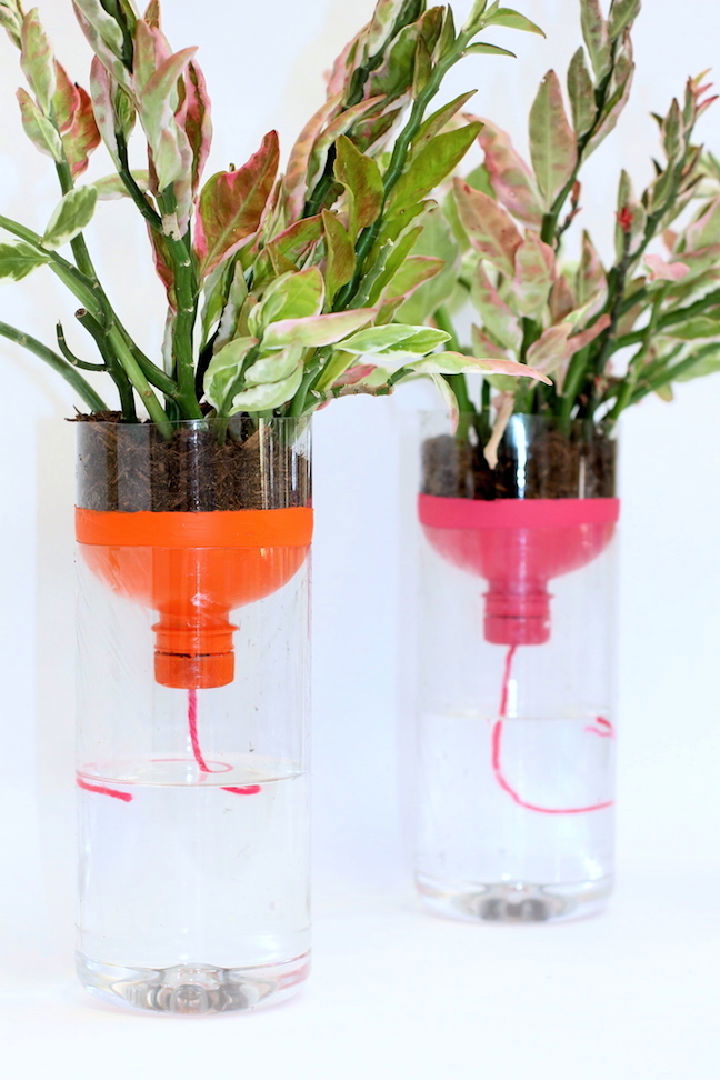 Do you a busy mom who often needs to remember to water your plants? With DIY self-watering planters made from recycled bottles, you no longer have to worry about forgetting! These easy-to-make planters are an inexpensive and eco-friendly way of keeping your plants watered.
They provide sufficient hydration for days, even weeks, so that you won't need constant reminders. With these simple instructions, anyone can make their own efficient and sustainable watering system with just a few everyday items. Make your life easier while being kinder to the environment; start making self-watering planters today! momtastic
9. Make Your Own Plastic Bottle Lanterns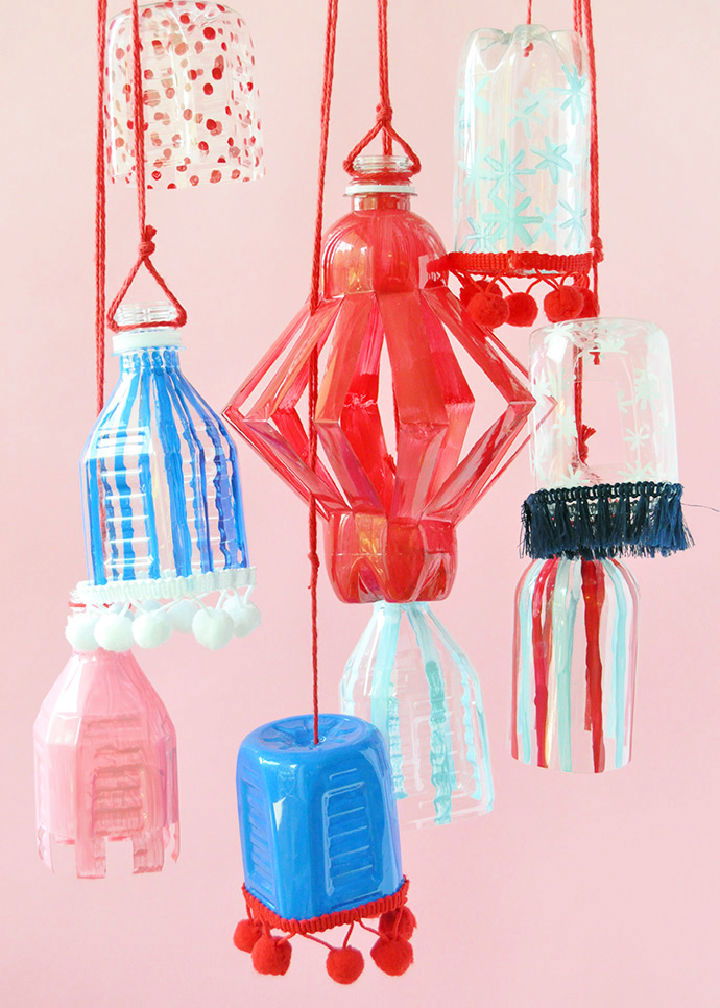 Make your Fourth of July celebrations special with recyclable plastic bottle lanterns this year. Gather a few empty bottles from the recycling bin and make these festive bright red, white, and blue decorations.
Hang them inside on door knobs or handles, door frames, or even ceilings for a fun decor touch that adds to the holiday spirit! With just a few weeks until Independence Day, gather those recyclables to ensure you have enough to make all the lanterns your heart desires! handmadecharlotte
10. DIY Fairy House Night Lights – Step by Step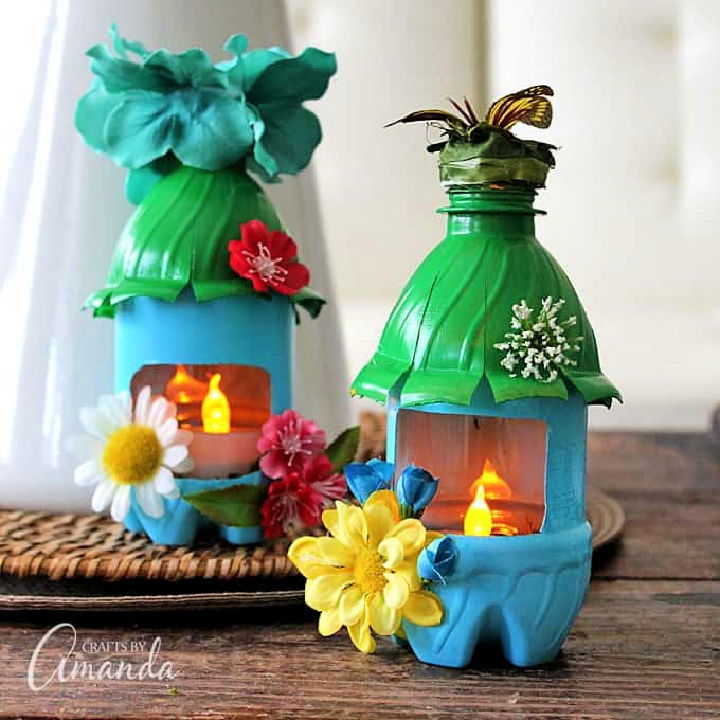 Reduce, reuse, and recycle with these fun and easy plastic bottle projects that are perfect for all ages. Teach your kids about recycling in a fun and creative way with these cute fairy house night lights. Not only are they easy to make, but they also show children that even the smallest of items can be reused.
From learning topics at home and school, it's up to us parents to keep them engaged in recycling activities. By involving kids in crafts like these fairy house night lights, you can help foster their interest in preserving our environment for years to come. You can get started today with just a few simple steps and household materials! craftsbyamanda
11. Simple Plastic Bottle Flower Vase With Detailed Instructions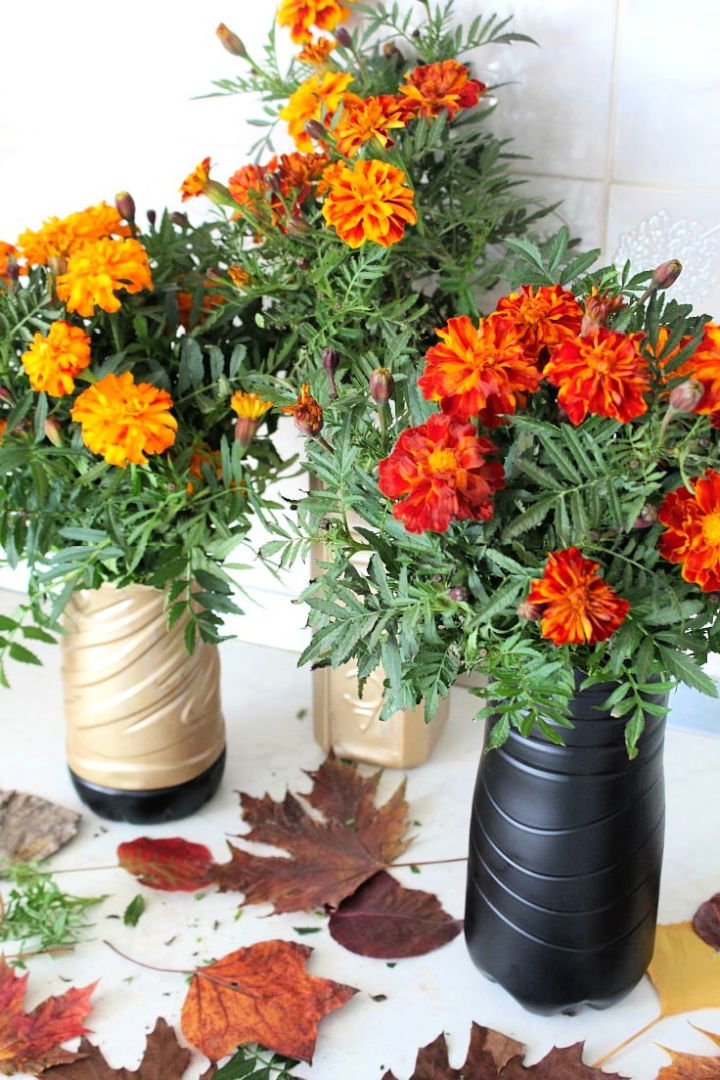 Transform a regular plastic bottle into an exquisite flower vase with this amazing step-by-step tutorial! Make your own beautiful, recycled vase that looks like it was made out of crystal or glass. This simple and easy DIY project is perfect for anyone looking to add extra beauty to their home without spending too much.
With just a few basic materials and tools, you can quickly make a stunning flower vase from plastic bottles! Try it now and have the most beautiful arrangement of flowers ever seen!v theseamanmom
12. Recycled Plastic Bottles Pencil Holders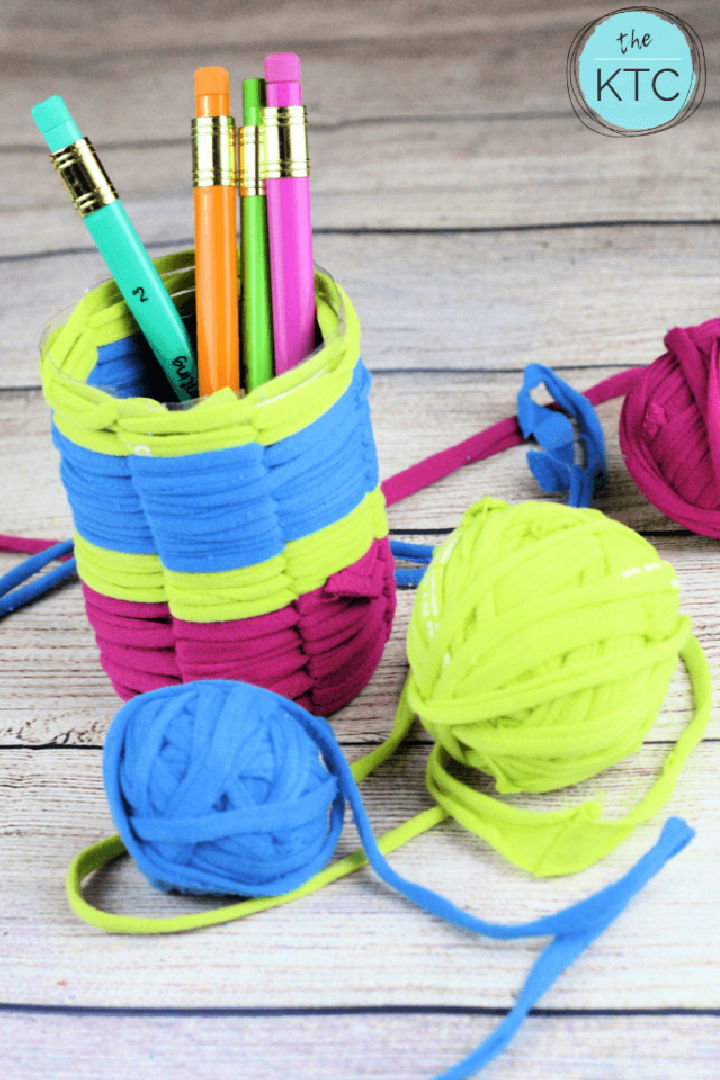 Create your own upcycled masterpiece with these simple and affordable DIY plastic bottle crafts that are perfect for all skill levels. Introduce your kids to the wonderful world of weaving and upcycling with this easy and fun water bottle craft project! Children can quickly learn basic weaving skills with a recycled plastic bottle and an old t-shirt. Perfect for any age level, this zero-cost activity will help them get creative while learning about sustainability.
Let their imaginations run wild as they make something beautiful out of materials headed to the trash before you transform it into a work of art! Get ready for some eco-friendly crafting with weaving for kids: a recycled plastic bottle craft! kitchentableclassroom
13. Make Plastic Bottle Bangle Bracelets – Step by Step
Are you tired of throwing away plastic bottles? Why not reuse them and make something stylish instead? With this DIY plastic bottle bangle bracelet guide, learn how to take your everyday waste products and turn them into fashionable accessories. Transform ordinary plastic bottles into beautiful bangle bracelets!
An endless supply of materials means you can make as many unique styles as you wish and express yourself through recycled art. Enjoy a guilt-free shopping spree with these DIY plastic bottle bangle bracelets today! reusegrowenjoy
14. Making Plastic Bottle Wind Spiral Mobile at Home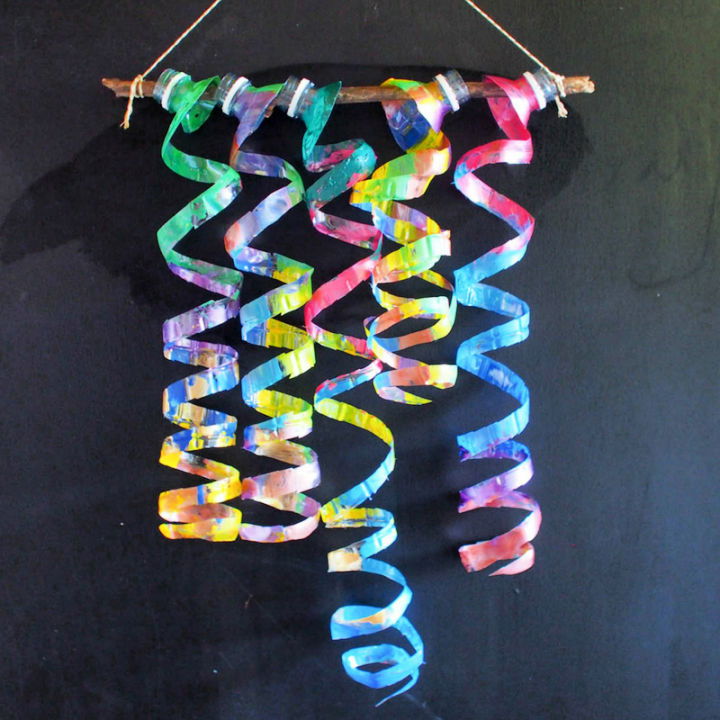 Welcome spring with the eye-catching plastic bottle wind spiral mobile! This beautiful mobile is easy to craft and perfect for hanging in your garden to spin in the breeze. With its combination of process art and crafting, it's sure to entertain preschoolers through tweens.
It will make an exciting addition to any garden while adding a bright touch of color. Let a little wind power make some magical fun with this one-of-a-kind spiral plastic bottle mobile – so get ready for lots of entertainment this season! muminthemadhouse
15. DIY Recycled Bottle Cat Container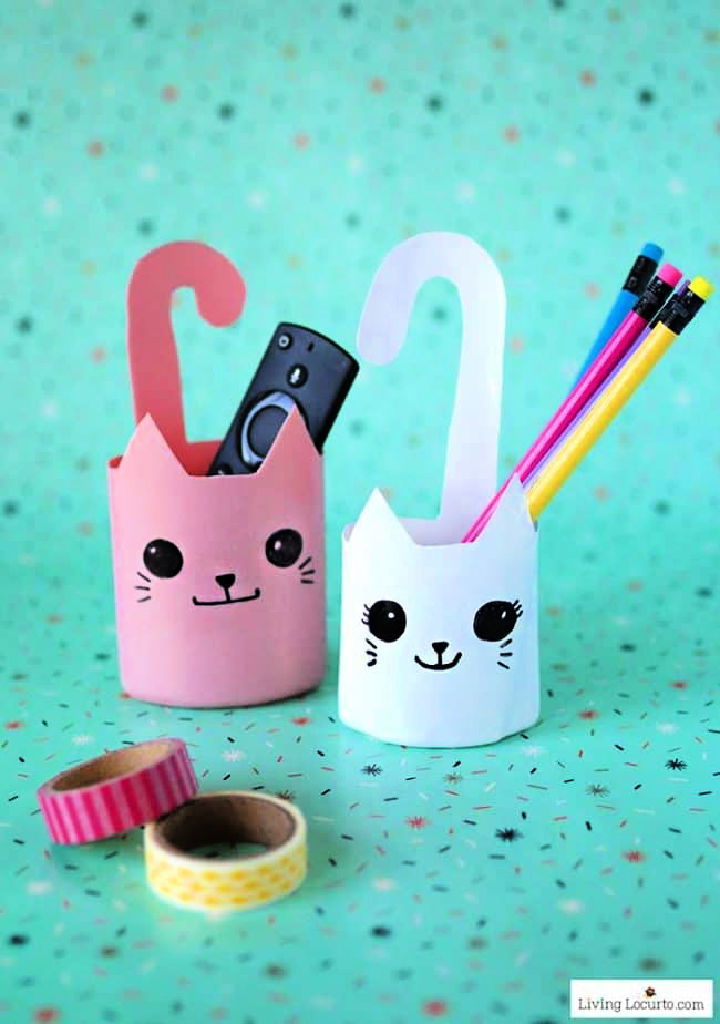 Transform your empty shampoo bottles into something special! Making a recycled bottle cat container is an easy and fun craft that will have your cats purring with joy. You can repurpose those shampoo bottles with simple steps to make cute containers for food, dishes, toys, or treats.
Enjoy the satisfaction of upcycling these items while giving your furry friend a stylish new home. Get creative – make it unique to match your decor, and let them enjoy their very own kitty cat container! livinglocurto
16. Super Easy Recycled Plastic Bottle Planters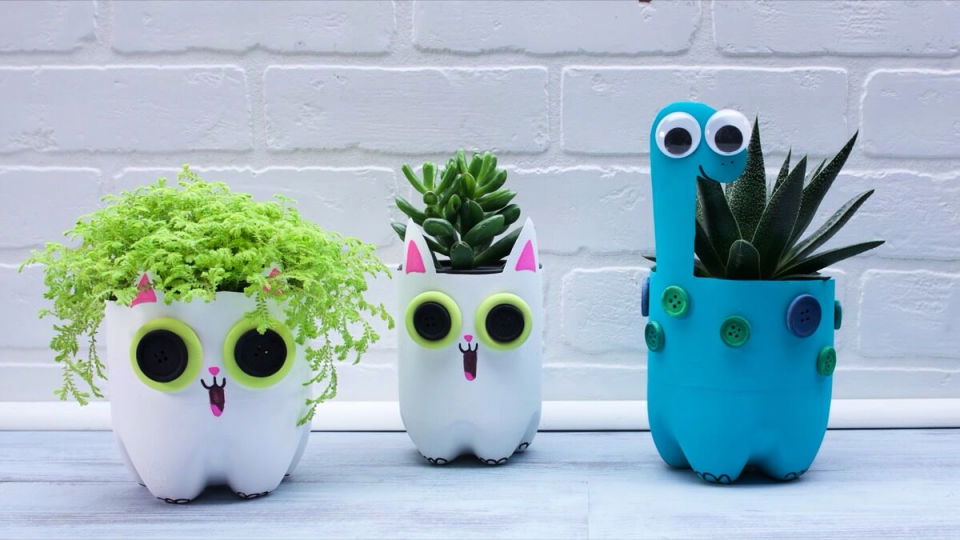 From planters to birdhouses, these crafts with plastic bottles are perfect for adding a personal touch to your space. This earth day, celebrate sustainability with simple recycled plastic bottle planters! In this activity, you can upcycle an everyday plastic bottle into a creative planter that will help reduce plastic pollution. It's an easy and fun way to make something new from what would normally be thrown away.
Plus, it takes only a few minutes, and very few supplies are needed to start. Get in on the sustainable living trend with the beautiful planning solution – perfect for adding indoor or outdoor greenery! Join the craft this earth day and start makingyour reusable planters today! supersimple
17. Plastic Bottle Rocket Craft for Kids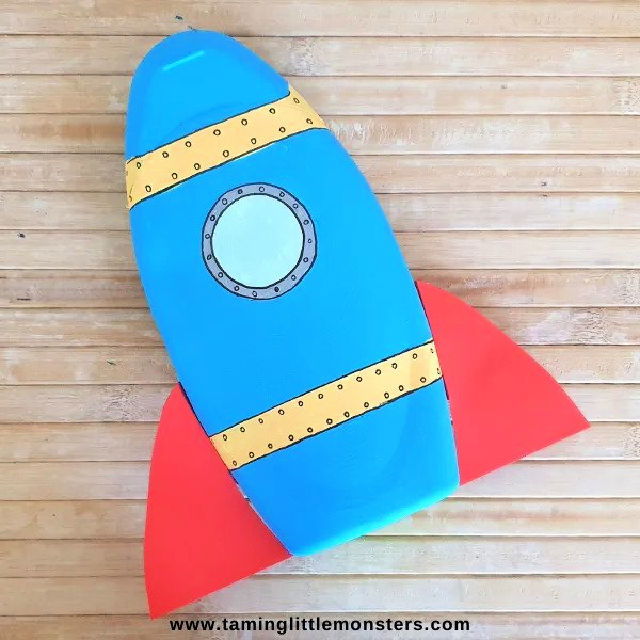 This easy bottle rocket craft brings the fun of outer space to life for kids! Kids can make rockets and watch them soar using recycled materials. This craft project allows them to utilize their imagination and creativity while learning about machinery.
Plus, they can play with their rocket once it is complete. So, if your child loves anything related to space or machines, this bottle rocket craft for kids is sure to be a hit! taminglittlemonsters
18. Handmade Concrete Candle Holders From Plastic Bottles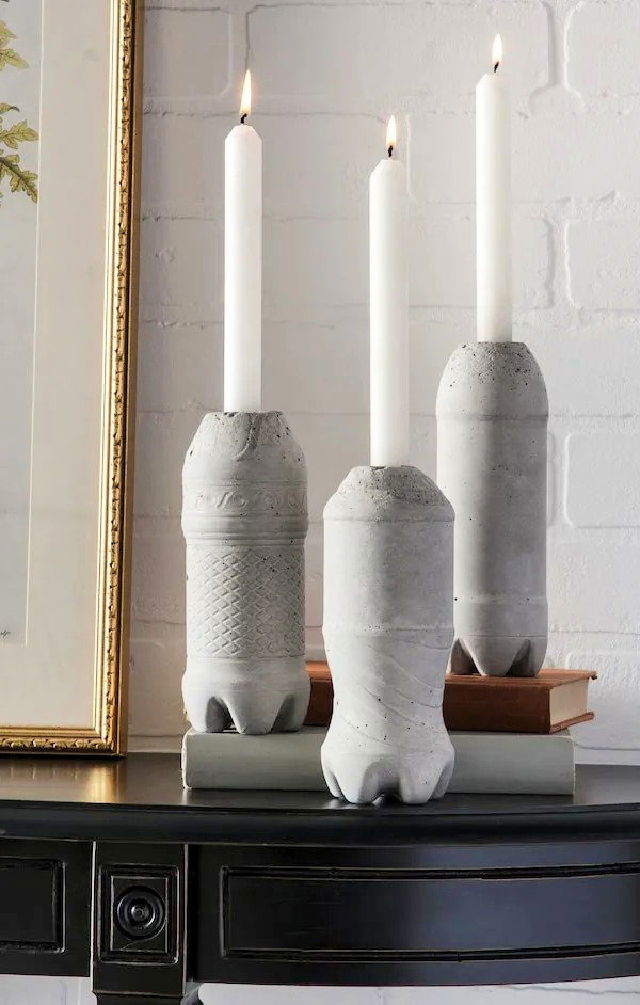 Transform your old plastic bottles into something new with these unique and creative crafts from plastic bottles. Make stylish and modern candle holders for your home with minimal effort and cost. This DIY concrete candle holders from plastic bottles tutorial will show you how to make these beautiful art pieces in no time!
With just a few recycled plastic bottles, concrete mixes, and simple craft supplies, you can make stunning decorations that instantly update any room. The results are amazing – crafters love the new modern decor! Get creative with colors or designs and add a touch of style to your home today. diycandy
19. DIY Plastic Bottle Faux Succulents Terrarium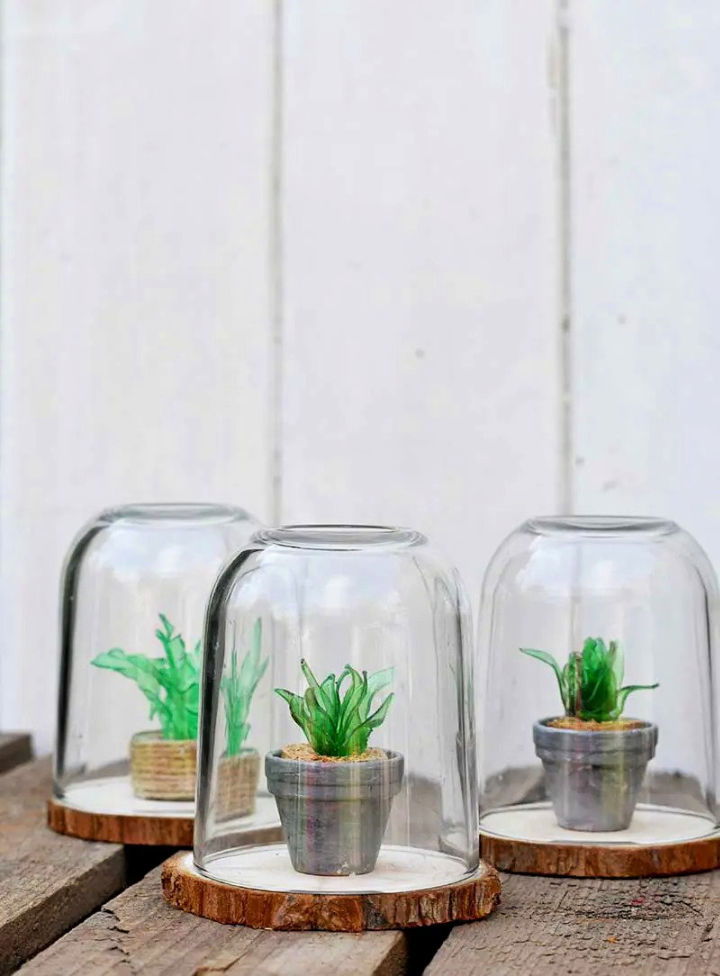 Transform plastic bottles into cute, miniature DIY faux succulent terrariums! You can easily make these tiny green plants spruce up any room with just a few simple steps and supplies. Last Christmas, experts made some awesome cloche dinosaur terrariums out of Nutella jars which were a hit – even months later, people were still admiring them.
So, if you want something unique to decorate this season, try making your mini plastic bottle succulents! They are sure to bring joy all year round. pillarboxblue
20. Transform Your Own Plastic Bottles Into Floral Fairy Lights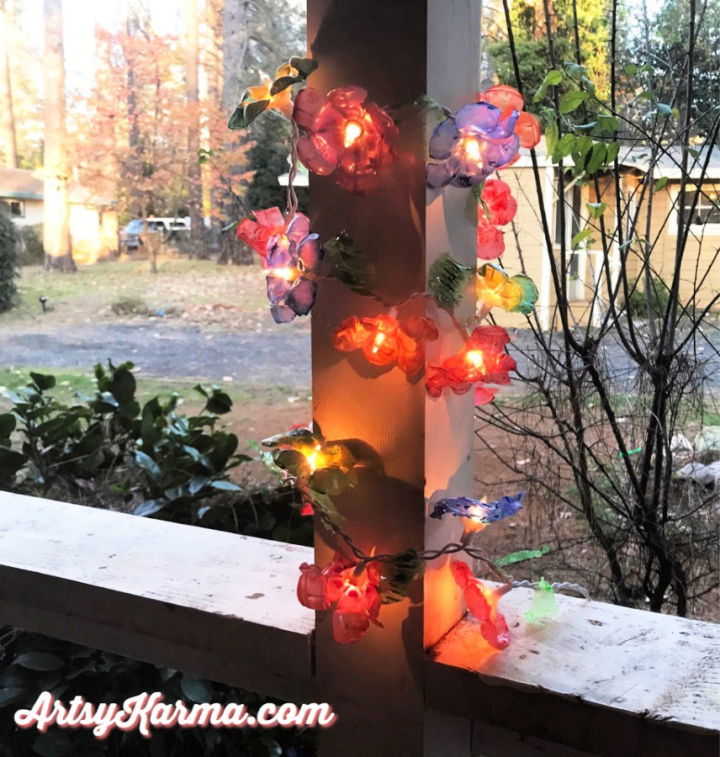 Transform your discarded plastic bottles into a captivating string of floral fairy lights with the DIY blossom lights guide. This eco-friendly project will add a magical touch to your home decor and help you upcycle your plastic bottles while illuminating your space with unique charm and warmth.
Follow these easy steps to make this stunning piece of art that will make everyone admire in amazement. Whether you want a special gift or something meaningful to decorate, DIY blossom lights are the perfect choice! artsykarma
21. Easy and Simple DIY Bracelets From Empty Plastic Bottles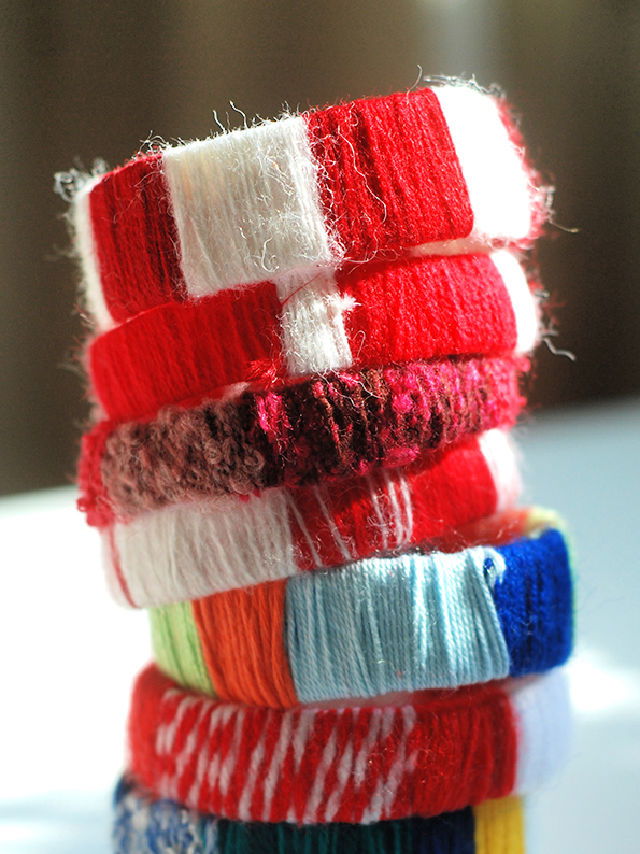 Are you looking for a new craft project? Look no further than making bracelets from empty plastic bottles! All it takes is a 0.5 ml plastic bottle, scissors, and different colored threads – use 30-50 cm long pieces. Cut several ellipses from the bottle and start weaving the tread onto them.
When you want to change color, tie another color to the end of the thread – it's that easy! This project is ideal for anyone who loves working with their hands and wants to craft beautiful jewelry creatively. Try making these unique bracelets today! krokotak
22. Simple Soda Bottle Bat for Halloween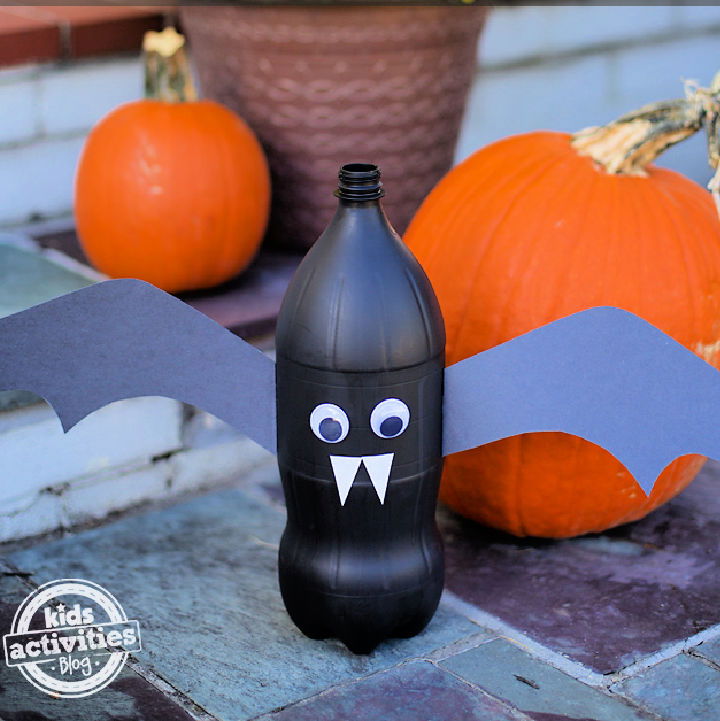 Make Halloween decorations with soda bottles! This easy and fun craft is perfect for kids of all ages. You only need common household items from your recycling bin to make an adorable bat decoration. Enjoy making these indoors or in the classroom – it's a great way to have fun and make something unique this holiday season!
Whether you're celebrating at home or school, these creepy critters will be the talk of the town. Get creative and make your soda bottle bats – they'll surely put a smile on everyone's face! kidsactivitiesblog
23. Macaroni Penguin Craft for Kids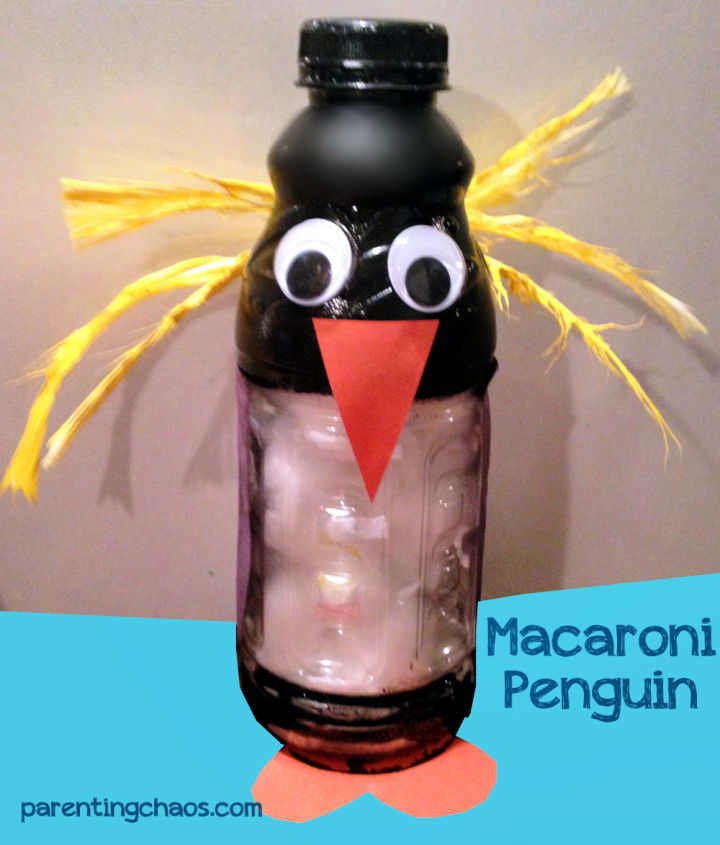 Searching online for a fun way to learn about penguins and polar animals? Look no further than the macaroni penguin craft & printable! This successful search will let you explore the wonders of these amazing creatures.
With the macaroni penguin craft, your children can make "silly feather penguins." Bring learning to life with this exciting craft project to bring joy and excitement into your home! Let the plan helps you discover the wonders of nature with our macaroni penguin craft & printable today! parentingchaos
24. DIY Glowing Sensory Bottle for Bedtime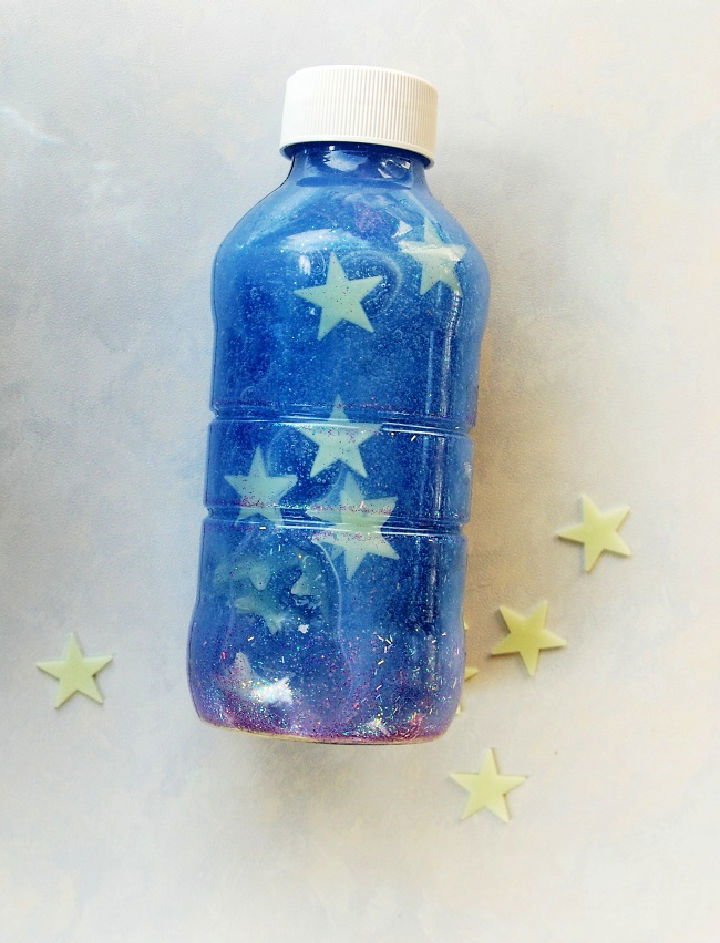 This fun and easy DIY glowing sensory bottle craft make your bedtime routine easier! Perfect for calming down toddlers, preschoolers, and kindergarten-age kids before they go to sleep, this sensory bottle is a great way to get your little ones focused and ready for rest.
Its mesmerizing galaxy glow effect will help them settle in quickly so you can all have sweet dreams. Get creative and explore the cosmos today – give your child an amazing chance to relax with their glowing sensory bottle! kidsactivitiesblog
25. Simple Plastic Water Bottles Craft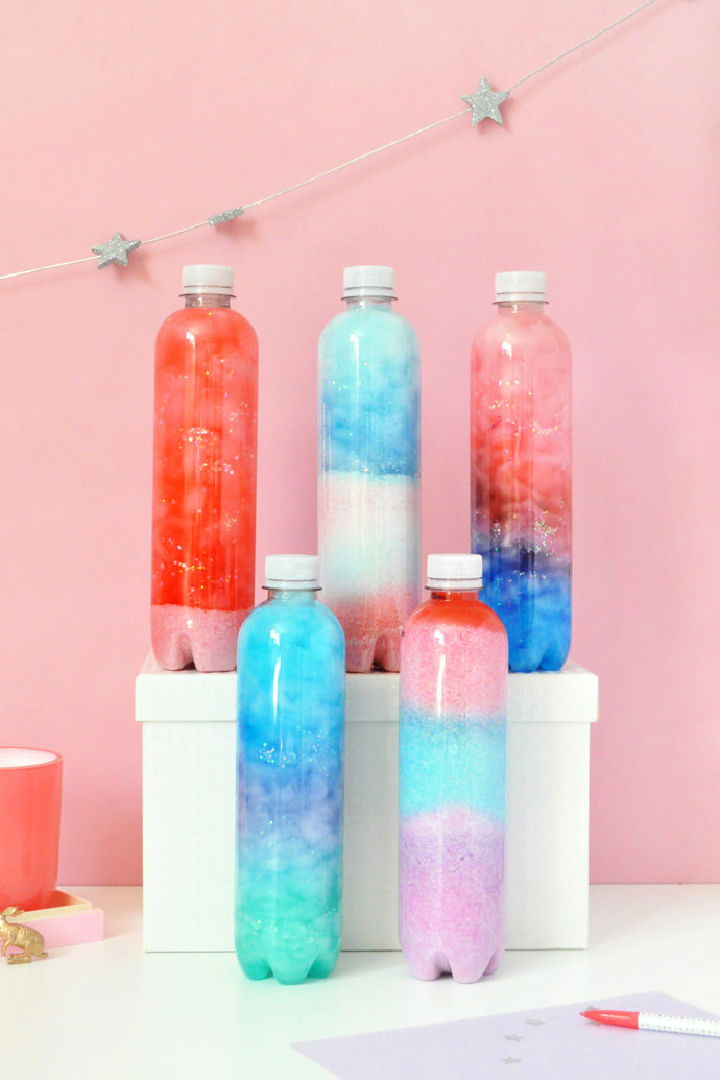 Get creative with these fun and easy plastic bottle crafts that are perfect for upcycling and reducing waste. Make something unique out of your plastic water bottles with these fun ideas! Repurposing empty plastic bottles is an easy and creative way to reduce waste. You can craft decorations, games, or fun activities for the whole family!
There are plenty of ways to use those plastic containers, from bird feeders to wind chimes. Get creative and have a go at crafting with your old plastic water bottles – it's better for the environment than just throwing them away. handmadecharlotte
26. Decoupage Plastic Bottles With Napkins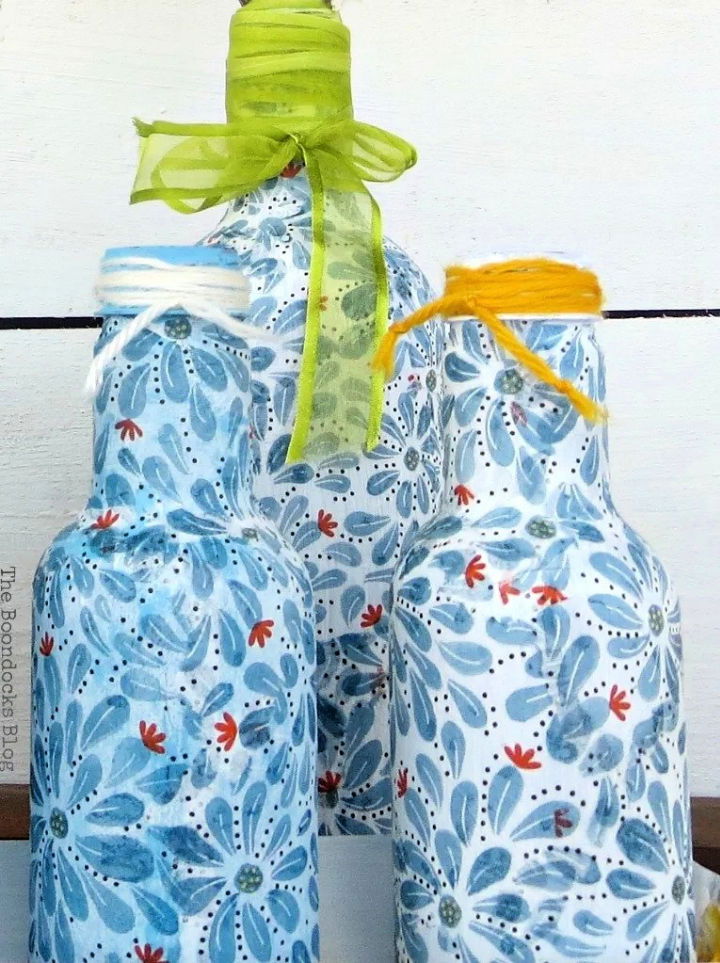 Decoupage is a great way to add decor and spark interest in your home. But if you're thinking of decoupaging napkins on plastic, certain steps should be taken to ensure proper adhesion.
By following these simple tips and tricks, avoid costly mistakes when not decoupaging plastic bottles with napkins. From avoiding heat sources and choosing the right adhesive, our guide will help you make beautiful decorations with ease! theboondocksblog
27. Recycled Bottle Halloween Ghosts Idea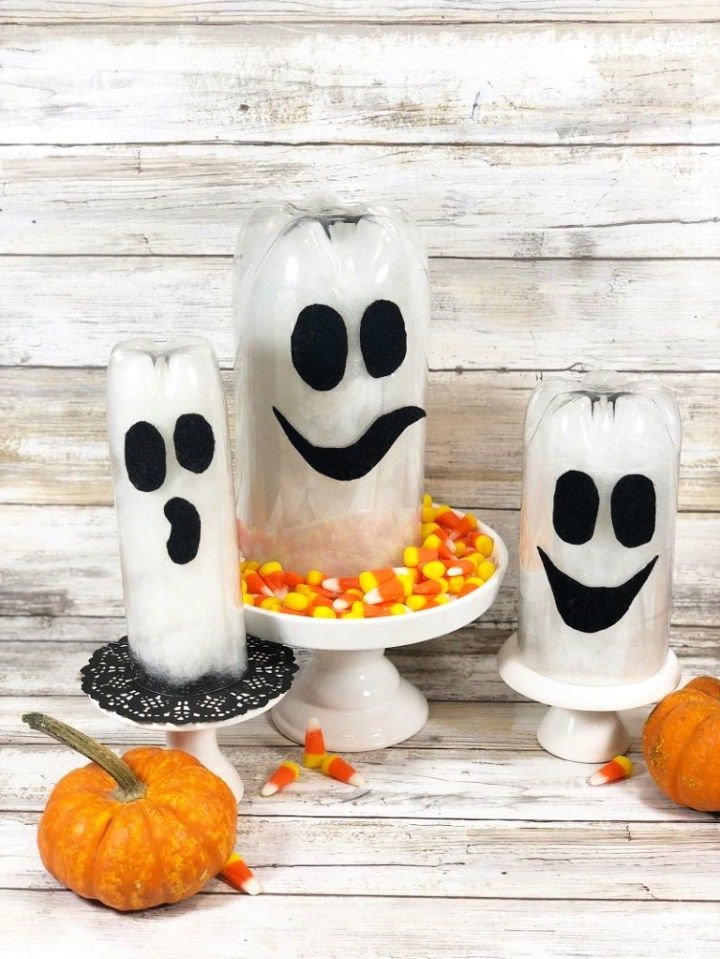 Love recycling and upcycling since I was a kid! For this recycled bottle Halloween ghosts project, crafters specifically purchased sparkling ice water bottles because of their size and shape. Now hooked on the mango tangerine flavor, it's slightly fizzy but not too bubbly.
Join this craft as part of the creative crafts Halloween edition to discover how to make this fun DIY recycled bottle ghost with quick and easy steps. Follow along all week as we reveal secrets for making creative inspirations with everyday materials you likely already have at home. creativelybeth
28. Make Your Own Plastic Bottle Windsock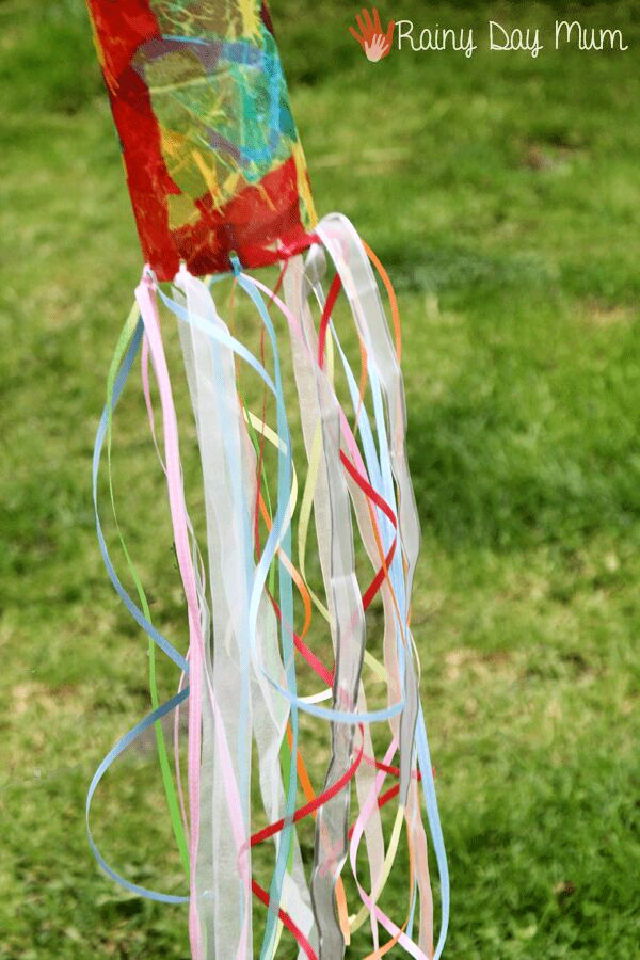 Are you fascinated by the weather? Watching how the wind blows is especially fun in autumn and winter, with the leaves rustling and bare branches swaying. Unfortunately, it can be harder to spot on summer and spring days. This plastic bottle windsock makes it easy to observe!
This simple windsock is crafted from a recycled plastic bottle, making it a great way to keep an eye on nature while helping reduce waste. Get outside today and enjoy some quality time seeing where the wind takes you! rainydaymum
29. Homemade Water Bottle Cactus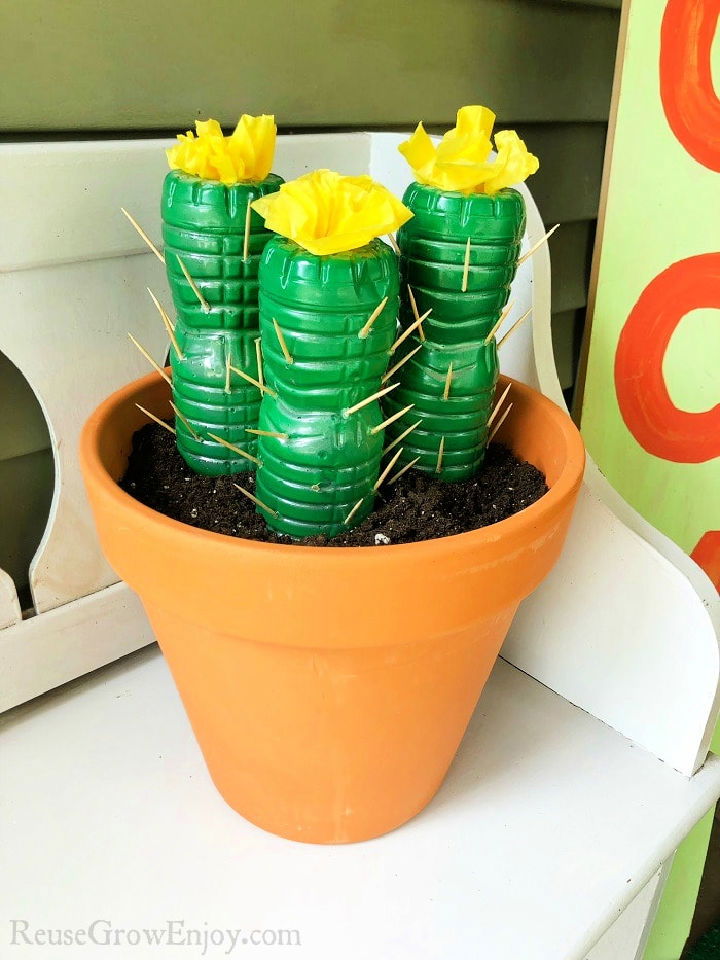 Are you looking for a fun and easy craft to add cactus decor to your home? Look no further! This water bottle cactus craft is the perfect project for those who love the look of cacti. Get creative and use different colors and sizes of water bottles, then assemble them in a unique arrangement.
Follow these step-by-step instructions to easily make your eye-catching cactus decoration that's sure to impress! With this simple yet stylish DIY craft, you'll be able to bring the beauty of the desert into your home easily. reusegrowenjoy
30. Make Robot Night Light Out of Plastic Bottle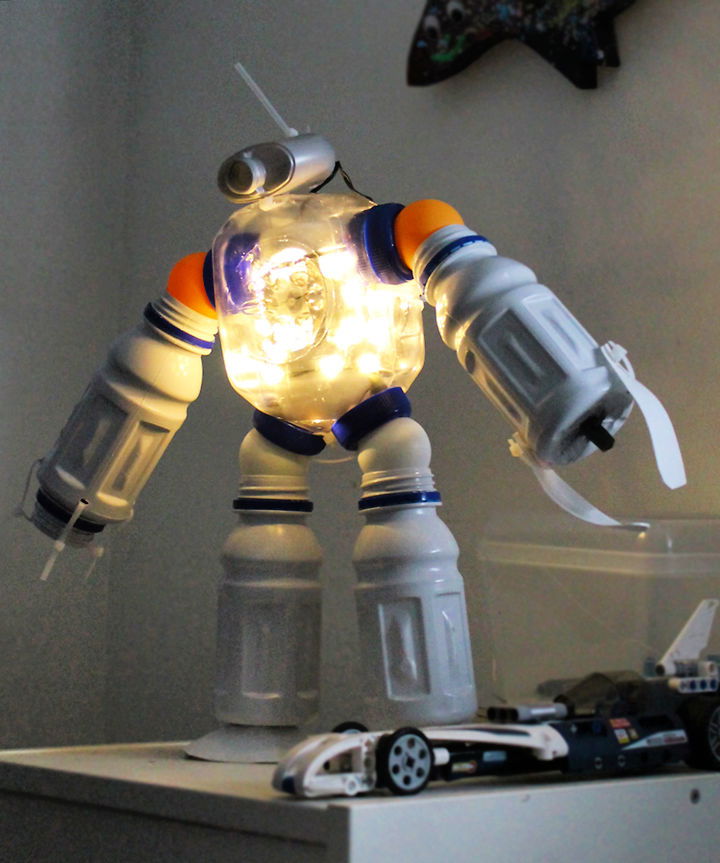 This DIY plastic bottle robot nightlight is a fun and easy way for kids to make green choices! Combining art, craft, and recycling, this project teaches children to reuse plastic bottles excitingly.
Perfect for earth day activities or just any day, this simple DIY will provide hours of creative playtime – it's a win-win for you and your kids! Let them make their little robot light while learning about sustainability at the same time. Get started today with this cool creative project that the entire family will enjoy! growingupbilingual
31. How to Make a Bottle Bird Feeder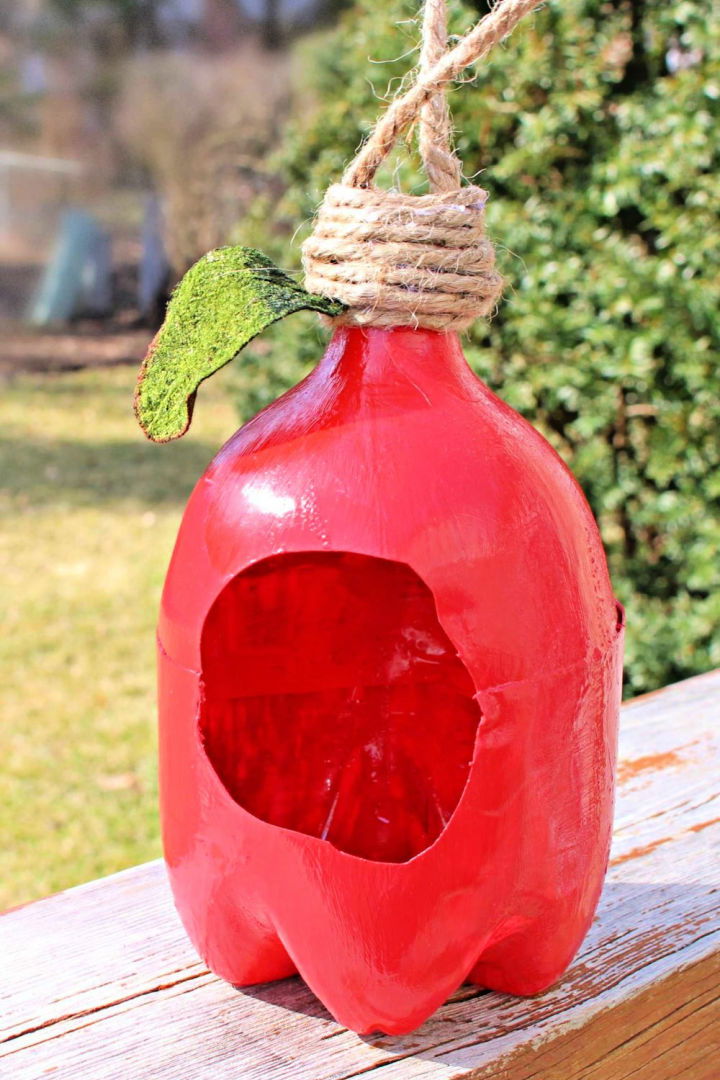 Transform a plastic bottle into an adorable bird feeder and get the birds to flock around your garden this spring and summer! This easy upcycling project is perfect for anyone looking to have fun with their kids while makingsomething special.
Learn to make this unique bird feeder from just a few simple materials, and watch the birds come in! Get creative with colors, patterns, shapes, and more; you'll be the envy of your neighborhood with this gorgeous DIY creation. Make a fabulous plastic bottle bird feeder today! theseamanmom
32. Gift Box for Kids Out of Plastic Bottle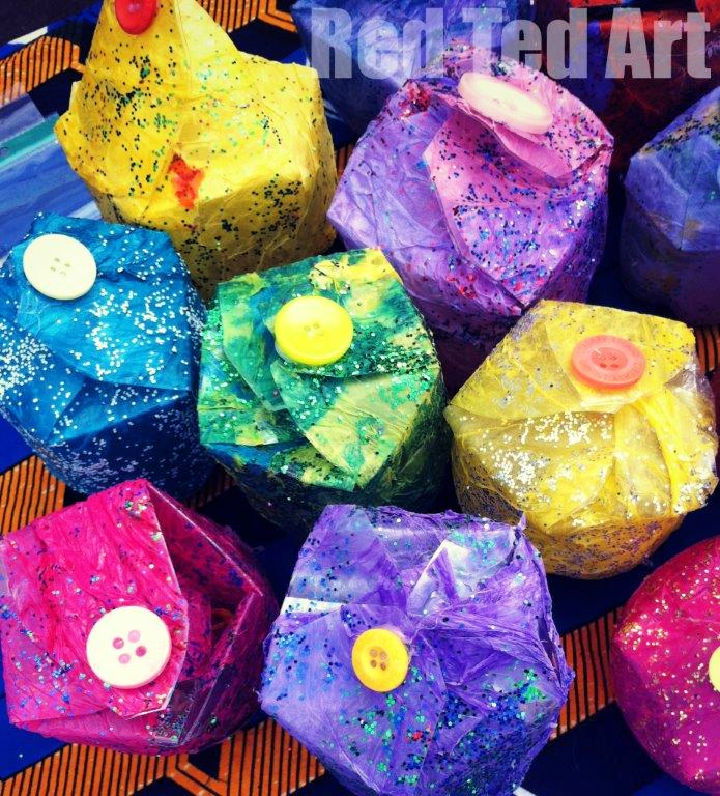 Inspire kids to craft and help an African charity with this awesome DIY gift box! Made from recycled plastic bottles; these adorable boxes are perfect for raising money and learning about Africa.
The teacher was happy to share their wonderful craft with this plan – it's a great way for kids to learn the value of upcycling while helping others in need. The idea was inspired by gift boxes women in South Africa make as part of their livelihood, making this activity even more meaningful! redtedart
33. DIY Plastic Bottle Flower Mobile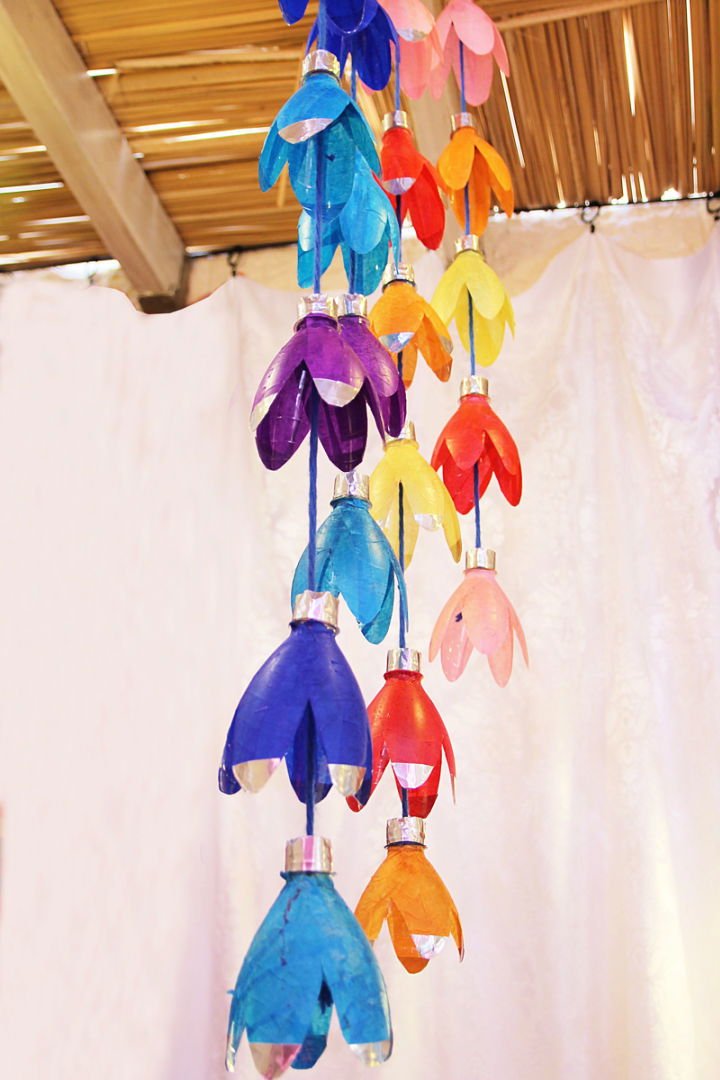 Transform recycled plastic bottles into a beautiful, festive flower mobile with this easy tutorial! All you need is some crafting supplies and plenty of soda bottles. The flowers are simple to make, and connecting them is even simpler.
Make enough for a wall-sized photo backdrop or give individual mobiles as souvenirs of the event – you can also string up single flowers for guests to take home with them. Get creative and bring new life to your plastic waste – start making those blooms today! creativejewishmom
34. Make Self watering Seed Starter Pots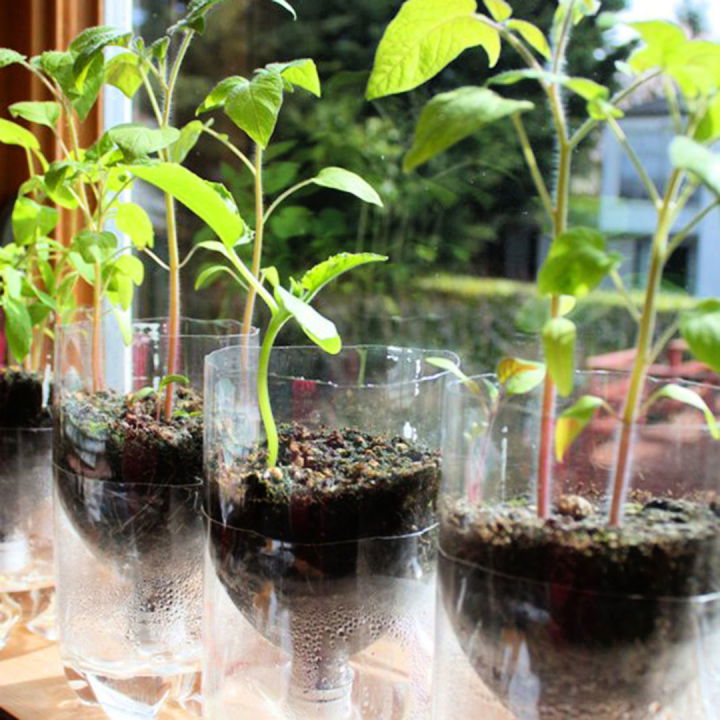 Make your next gardening project an eco-friendly one with this DIY guide. These step-by-step instructions will help you make low-waste self-watering seed starter pots using simple materials that can be found around the house.
Perfect for experienced and novice DIYers, this guide is a great solution for anyone looking to make something creative and simultaneously reduce their waste levels. So, what are you waiting for? Get started now and bring your green thumb dreams to life! seattlesundries
35. Plastic Bottle Monster Mash Idea
Monster Mash is the perfect choice for those who are not huge fans of Halloween yet still want to join in on the fun. Forget blood and scary costumes – enjoy adorably misbehaving candy-gorging monsters!
With monster mash, you can celebrate Halloween without compromising your beliefs or preferences. Let yourself unleash a world of imagination with these cute little monsters that will make you have an enjoyable time this Halloween season. Celebrate with monster mash and experience a different kind of spooky! craftberrybush
36. Make a Bird Feeder Out of Plastic Bottles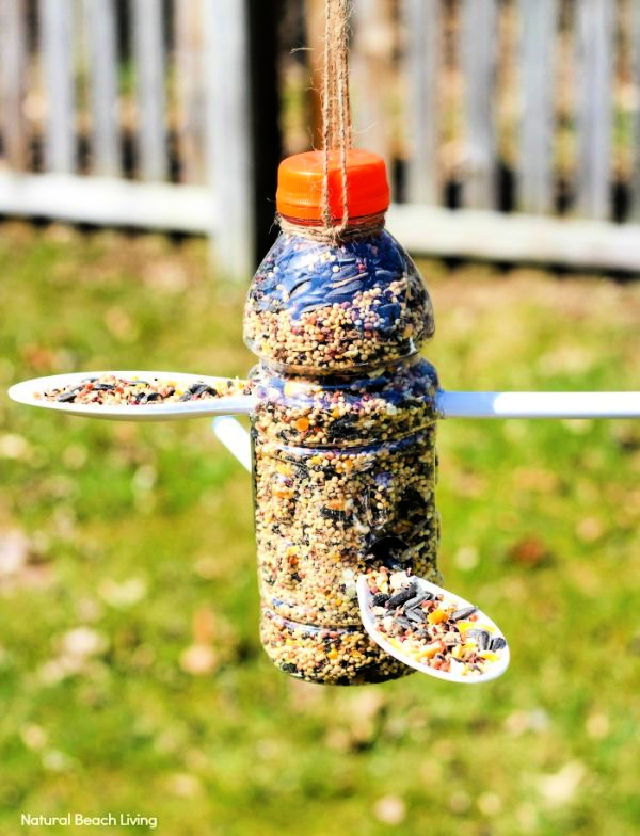 Make the birds in your neighborhood happy by building a bird feeder out of an empty plastic bottle, juice container, or soda bottle! It's easy and only takes 10 minutes. The DIY will show you how to upcycle these materials into a beautiful bird feeder bringing nature closer to home.
Check out these step-by-step instructions on how to make a bird feeder out of a plastic bottle – it's so simple and fast! Enjoy watching the wildlife around you while they feast at your homemade birdfeeder. naturalbeachliving
37. DIY Flower Vase With Plastic Bottle Paper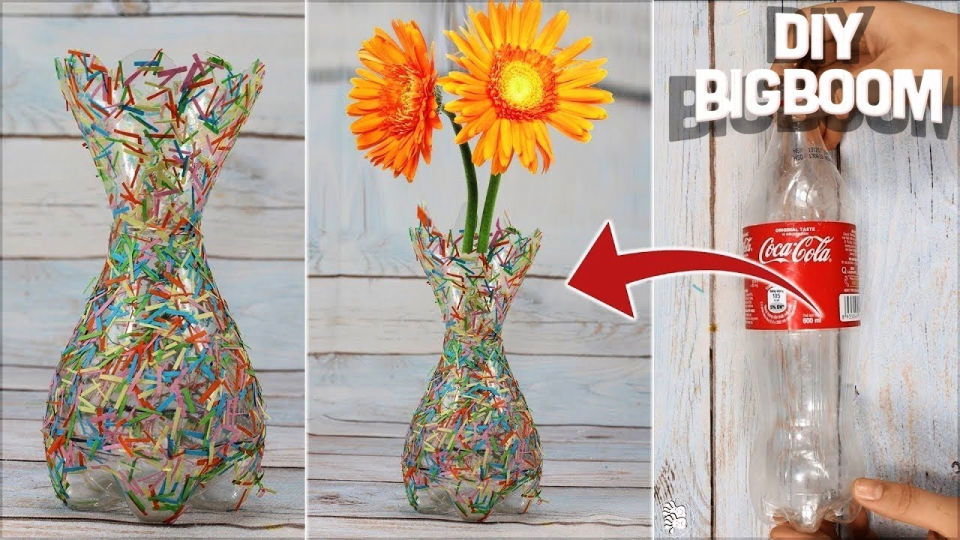 Transform your old plastic bottles into something new with these unique and creative things to make out of a plastic bottle. Transform an everyday plastic bottle into a beautiful flower vase with simple items. This super quick and easy craft is perfect for brightening any space – no experience required! You only need a plastic bottle, decorative paper or tissue, glue, scissors, and your favorite blooms.
Learn how to do this creative project in just a few steps so you can bring some life to any room. Start crafting to personalize your home décor with this DIY flower vase made from recycled materials!
38. Homemade Plastic Bottle Planters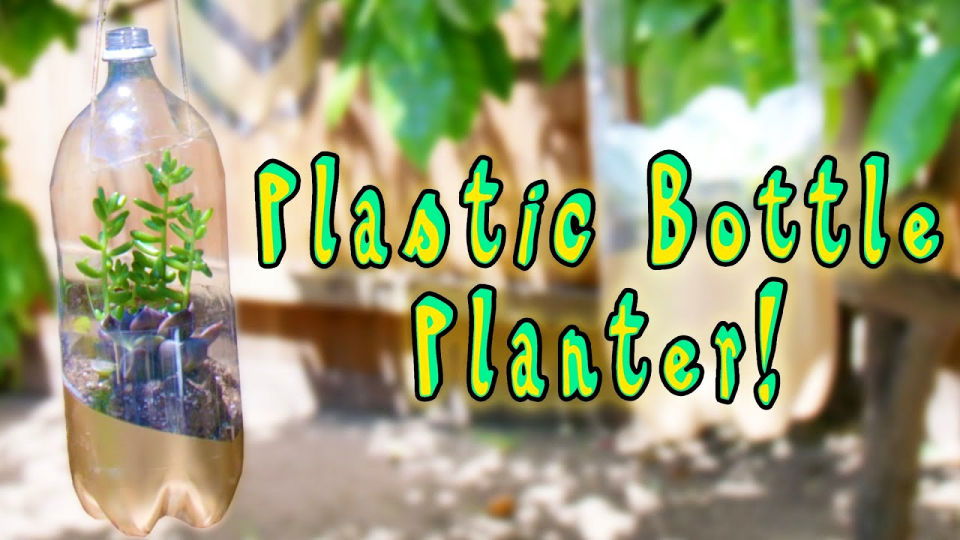 Make a beautiful and sustainable garden with this easy DIY project! Make recycled plastic bottle planters to celebrate earth day. Smart life hacks are just the perfect tutorial – learn how to make hanging planters from plastic bottles.
This step-by-step guide shows you the materials needed, how to assemble them, and solutions for common issues such as drainage holes and watering systems. With these tips, you can transform any space into an eco-friendly oasis!
39. Bird House Using Plastic Bottle – Step-by-Step Tutorial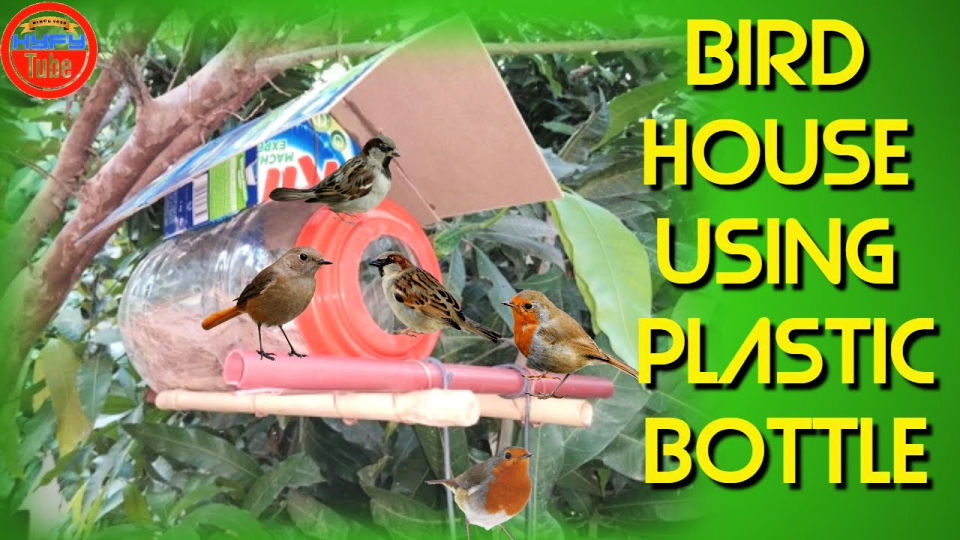 Are you looking for a simple and quick way to make a birdhouse using plastic bottles? Look no further! This DIY guide provides an easy step-by-step process to craft your birdhouse, perfect for those just starting crafting.
You can easily make a beautiful home for birds in your backyard with minimal materials and tools. Follow these guidelines today and make your birdhouses with recycled plastic bottles! Get started now – it's the perfect project to complete this summer season.
40. DIY Lantern With Plastic Bottle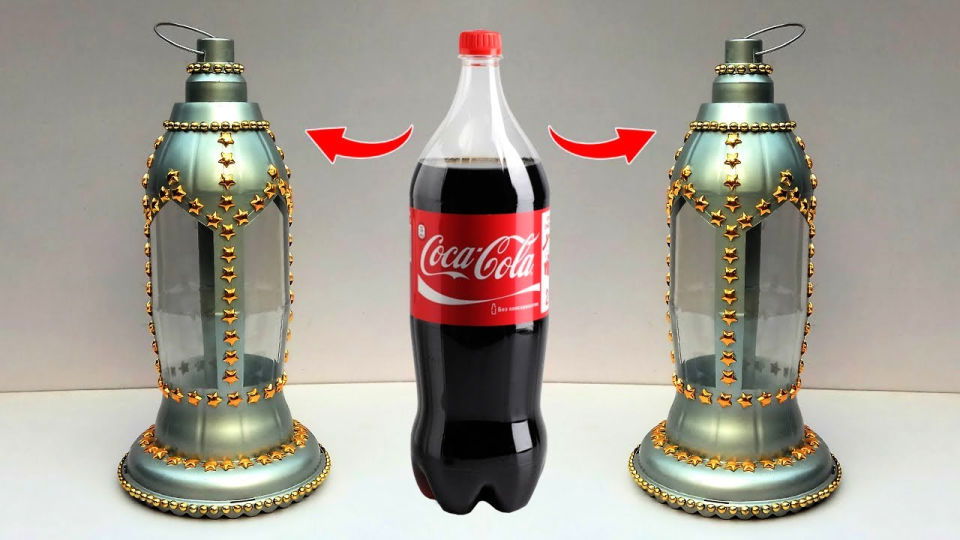 Make a beautiful lantern out of a plastic bottle in just minutes! With this easy best out-of-waste craft idea, you can transform an old plastic bottle into a decorative piece for your home.
Find step-by-step instructions to make the lantern using simple tools and materials. Reuse plastic bottles with these amazing DIY plastic bottle crafts ideas, waste bottle craft art and craft ideas, or other creative ways to recycle them by making useful items like this wonderful lantern. Get inspired now!
Conclusion:
Plastic bottles are an abundant resource that can be easily repurposed into a wide variety of fun and creative craft projects. With these 40 easy DIY plastic bottle crafts, you'll have plenty of ideas for things to make from recycled water bottles. From trendy water bottle bracelets to bottle cap wall art, these plastic bottle art ideas are for recycled bottles that you can use in your everyday life.