Spring is a wonderful time to get creative with kids. Explore 25 fun and easy March crafts that kids of all ages will love, including toddlers, preschoolers, kindergarten, and even elementary school kids. These march craft ideas include paper plate cherry blossom art for kids and colorful, DIY rainbow painted rocks. Each march craft activity has clear instructions, so they are easy and fun to do for children and adults alike.
These March crafts are made to spark creativity and teach new skills. Crafts like the printable flower wreath spring craft or the fused bead rainbow suncatcher craft for elementary students are great for learning by doing. Simple and fun march preschool crafts like the seashell flower garden craft or the toilet paper roll bee craft encourage kids' natural curiosity and creativity.
In this list of March crafts, you'll also find some unique craft ideas like making a cherry blossom popcorn tree or making a stained glass clover. These march crafts have something for everyone, no matter what they like. From March crafts for preschoolers to kindergarteners, all can join in making their own March art projects.
These March crafts are not just fun to make but also great for decoration or gifting. Children can proudly display their paper cup flower or handprint leprechaun craft at home or give their handmade popsicle stick puppet or leprechaun handprint card to friends and family.
Celebrate spring with bright and imaginative March crafts for kids. From simple pointillism art projects to rainbow shamrocks with oil pastels, these activities will bring creativity and happiness to your young artist. Get your supplies ready and start the fun with these free and exciting March crafts!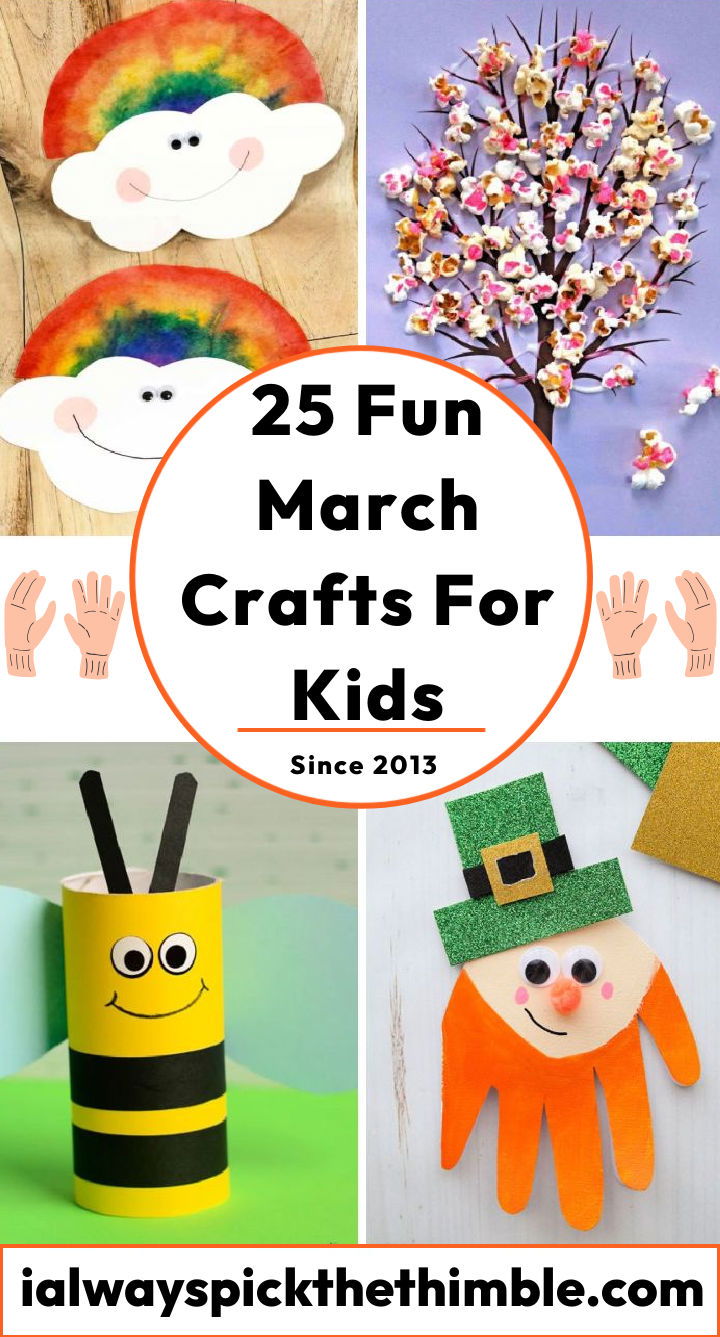 A Variety of Themes for March Crafts
March is a month full of possibilities for crafting. You can choose from a variety of themes that reflect the events and phenomena that occur in this month. For example, you can make crafts related to:
Spring: Celebrate the arrival of spring by making crafts that showcase the beauty and freshness of nature. You can use flowers, leaves, butterflies, birds, and other spring symbols to decorate your crafts. Some ideas are paper flower wreaths, butterfly mobiles, bird feeders, and leaf prints.
Weather: Explore the changes in weather that happen in March by making crafts that illustrate the different types of weather conditions. You can use cotton balls, paper plates, paint, and other materials to create weather-related crafts. Some ideas are: cotton ball clouds, paper plate suns, paint splatter raindrops, and paper snowflakes.
Crafts Suitable for Different Ages
March crafts can be adapted to suit children of all ages. Whether it's preschoolers engaging in simple flower pot decorating or older kids taking on more complex projects, there's something for everyone. Here are some tips on how to make March crafts suitable for different ages:
Preschoolers: For March crafts for preschoolers, choose crafts that are easy to make, use safe materials, and require minimal supervision. You can also use crafts as an opportunity to teach them about colors, shapes, numbers, and letters. For example, you can make a rainbow collage with colorful paper cutouts and glue them on a large sheet of paper. Then you can ask them to name the colors and count the cutouts.
Elementary schoolers: For elementary schoolers, choose crafts that are fun to make, use various materials, and require some guidance. You can also use crafts as an opportunity to teach them about history, culture, science, and art. For example, you can make a leprechaun trap with cardboard boxes, straws, string, and other items. Then you can explain to them the origin and legend of leprechauns.
Middle schoolers: For middle schoolers choose crafts that are challenging to make, use creative materials, and require little or no help. You can also use crafts as an opportunity to teach them about problem-solving, design, engineering, and innovation. For example, you can make a wind chime with recycled cans, bottle caps, beads, and wire. Then you can ask them to experiment with different sounds and patterns.
Use of Versatile Materials
The materials used for March crafts are typically easy to find and safe to use. From everyday household items to specific crafting supplies, these crafts encourage creativity without compromising safety. Here are some examples of versatile materials that you can use for March crafts:
Paper: Paper is one of the most common and versatile materials for crafting. You can use different types of paper, such as construction paper, cardstock paper, tissue paper, newspaper, and wrapping paper. You can also use different techniques such as cutting, folding, gluing, painting, and stamping. Some examples of paper crafts are origami flowers, paper mache eggs, newspaper hats, and wrapping paper bows.
Fabric: Fabric is another common and versatile material for crafting. You can use different types of fabric, such as cotton, felt, denim, lace, and silk. You can also use different techniques such as sewing, stitching, tying, dyeing, and embroidering. Some examples of fabric crafts are: fabric flowers, felt bunnies, denim coasters, and lace bookmarks.
Recycled materials: Recycled materials are not only eco-friendly but also versatile for crafting. You can use different types of recycled materials, such as plastic bottles, cans, cardboard boxes, egg cartons, and toilet paper rolls. You can also use different techniques, such as cutting, piercing, gluing, painting, and decorating. Some examples of recycled crafts are plastic bottle planters, can lanterns, cardboard castles, egg carton caterpillars, and toilet paper roll rockets.
Benefits of Crafting
Besides being a fun activity, crafting helps stimulate children's creativity, improve their motor skills, and provide a sense of accomplishment. It's also a great way to spend quality time together as a family. Here are some benefits of crafting:
Creativity: Crafting allows children to express their imagination and originality. They can experiment with different materials, colors, shapes, and patterns. They can also create their own stories, characters, and scenarios. Crafting helps children develop their artistic and aesthetic sense, as well as their critical and divergent thinking skills.
Motor skills: Crafting involves various physical actions such as holding, cutting, gluing, painting, and sewing. These actions help children improve their fine and gross motor skills, as well as their hand-eye coordination and dexterity. Crafting also helps children develop their spatial awareness and visual perception skills.
Accomplishment: Crafting gives children a sense of accomplishment and pride. They can see the results of their efforts and enjoy the fruits of their labor. They can also share their creations with others and receive feedback and appreciation. Crafting helps children boost their self-esteem and confidence, as well as their social and communication skills.
1. Paper Plate Cherry Blossom Art for Kids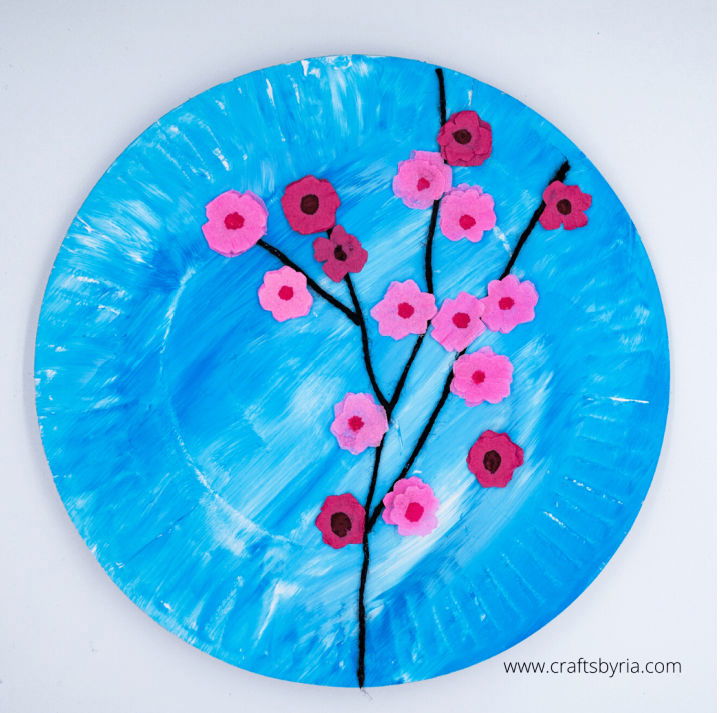 Spring is here, and a better way to get creative is with DIY paper plate cherry blossom art. This craft is perfect for all ages of kids – preschoolers, kindergartners, and elementary school kids will love bringing their cherry blossom tree to life.
All you need are a paper plate, blue and white paint, a paintbrush, yarn, scissors, PVA glue, tissue paper, and pink and brown markers – everything else can be created using the power of imagination and creativity. Once finished, it'll make stunning artwork to brighten any room this springtime! craftsbyria
2. Printable Flower Wreath Spring March Craft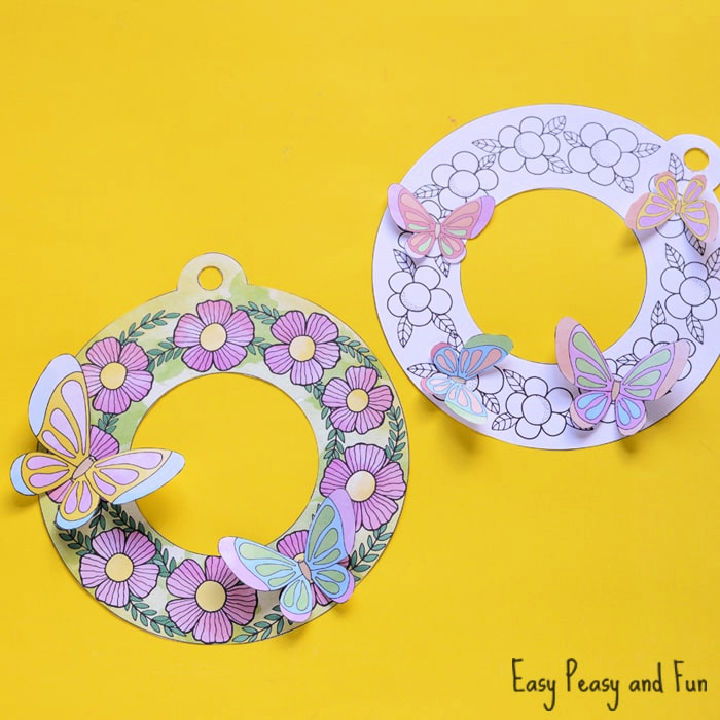 Welcome the Spring season with a fun and creative flower wreath! This so pretty DIY craft is perfect to have displayed on a wall or hung as decoration in the air for an added twist.
With this craft, you can add your personal touch by coloring it with all your favorite colors and adding 3D butterflies for that extra dimension. Make these printable flower wreaths part of your day, and enjoy the simple pleasure of bringing life into any room! easypeasyfun
3. How to Make a 3D Paper Rainbow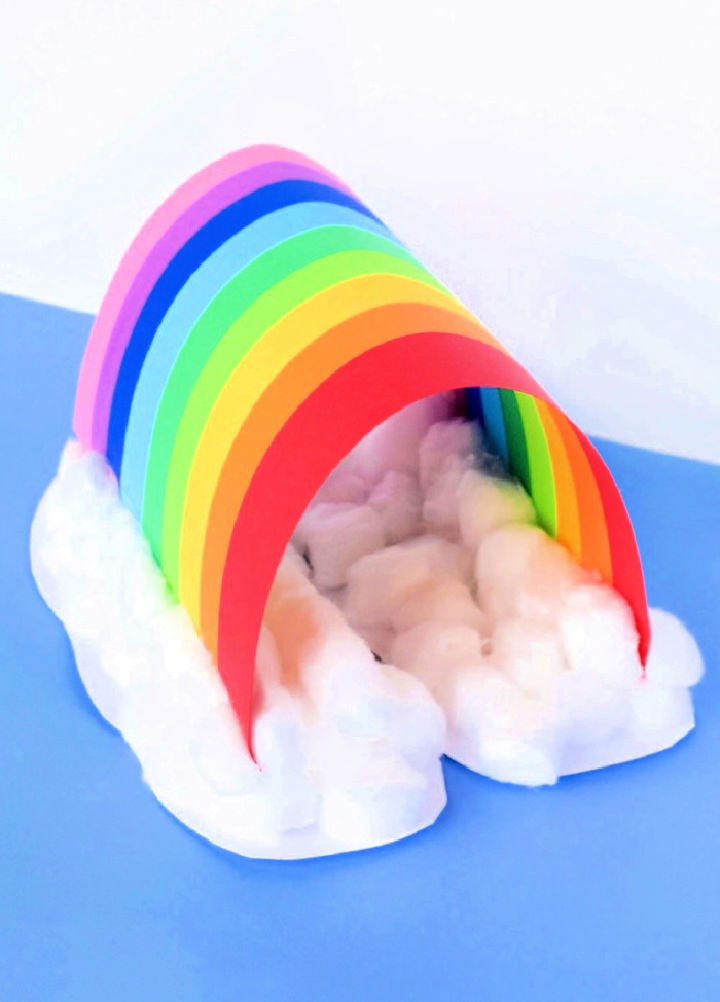 Make a unique DIY craft with your kids that they'll love – an easy 3D paper rainbow! Perfect for older kids to use as a cool plaything and a fun way to practice color recognition, fine motor skills, and more. You only need construction paper or card stock, school glue, cotton balls and packing tape!
They'll be enthralled with the results of their masterpiece. Get creative and make something amazing today with this simple 3D paper rainbow craft! madewithhappy
4. Fused Bead Rainbow Suncatcher Craft for Elementary Student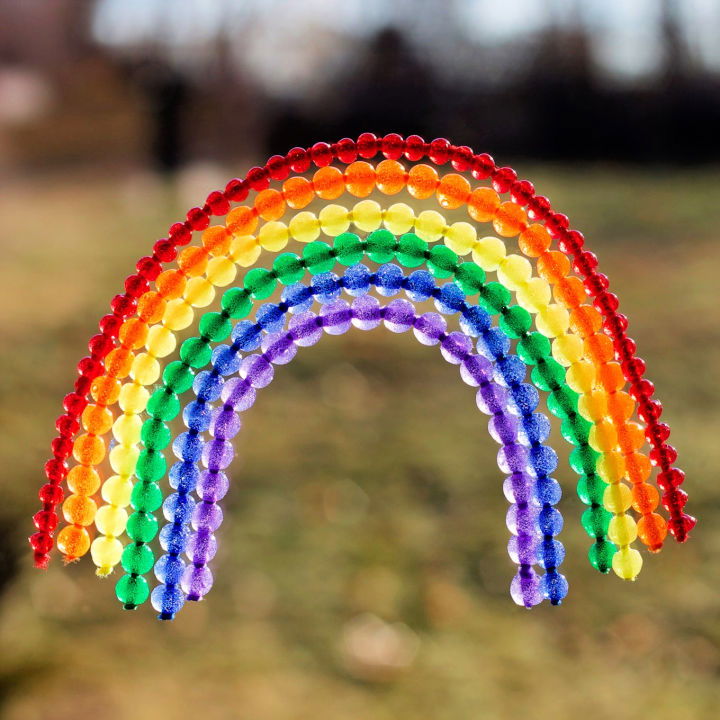 Add something truly special to your home this St. Patrick's Day and Spring with the fused bead rainbow suncatcher craft! This vibrant craft is perfect for teaching preschoolers colors and brings a beautiful pop of color wherever it hangs.
Your little ones will love experimenting and makingunique fused bead rainbow suncatchers, as the activity also helps them develop fine motor skills. Perfect for any workroom or playroom wall, the fused bead rainbow suncatcher craft will light up your space all season long! firefliesmudpies
5. Seashell Flower Garden Craft for Kindergarten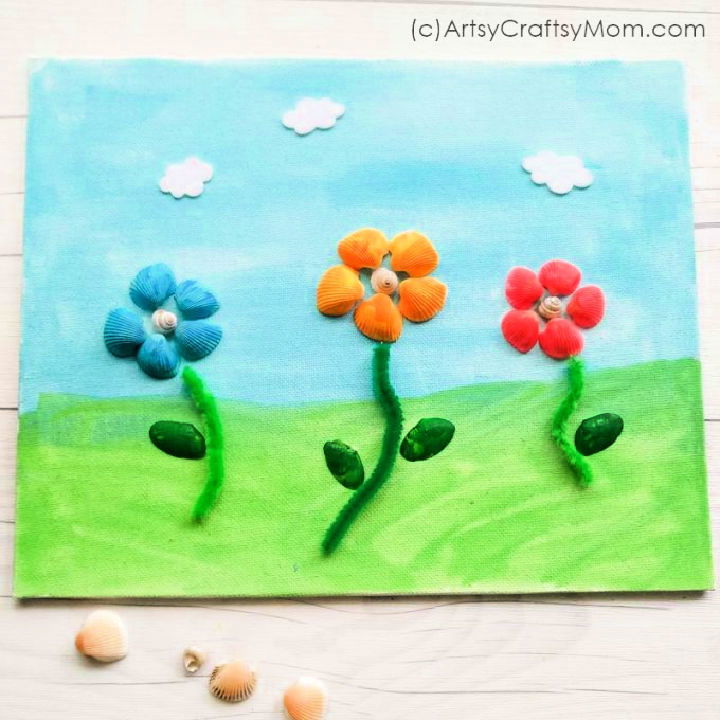 Bring a little of your beach holiday home with you and make a charming seashell flower garden craft. This easy DIY is so much fun – even preschoolers can make it!
With just a few shells, some felt, and other materials, this lovely little flower garden will be bright enough to make anyone smile. It's the perfect way to use up all those shells you gathered on your beach walk too! artsycraftsymom
6. Toilet Paper Roll Bee Craft for Kids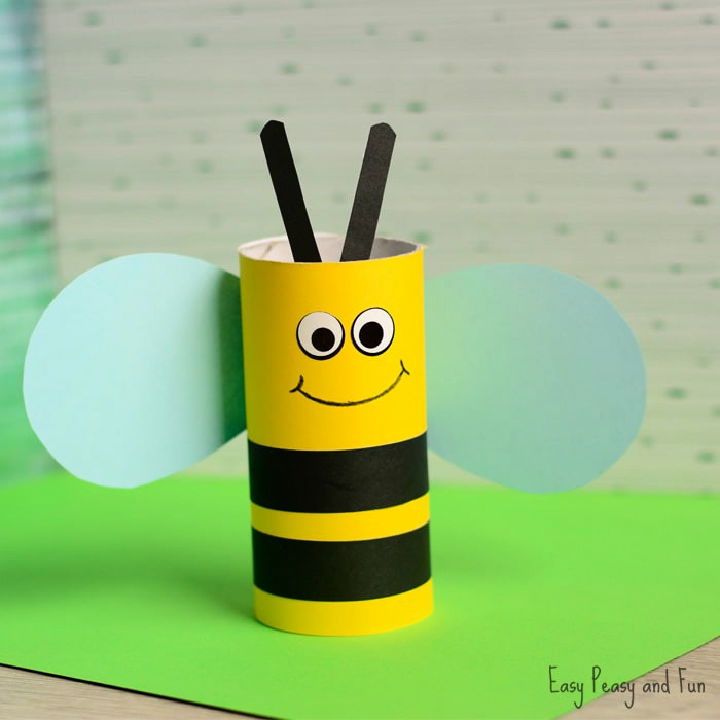 A little creative fun to your home with this easy DIY toilet paper roll bee craft! Perfect for any little bee lover, this fun activity requires only a few simple supplies: a paper roll, wiggly eyes stickers, yellow, light blue and black papers, scissors and a glue stick. Use the black marker to draw antennae on the bee's head.
Put it all together, and in moments you'll have an adorable kitchen or bathroom decoration that even small children can help make. This craft will bring many smiles with its bright colors and cute design! easypeasyfun
7. DIY Rainbow Coffee Filter Art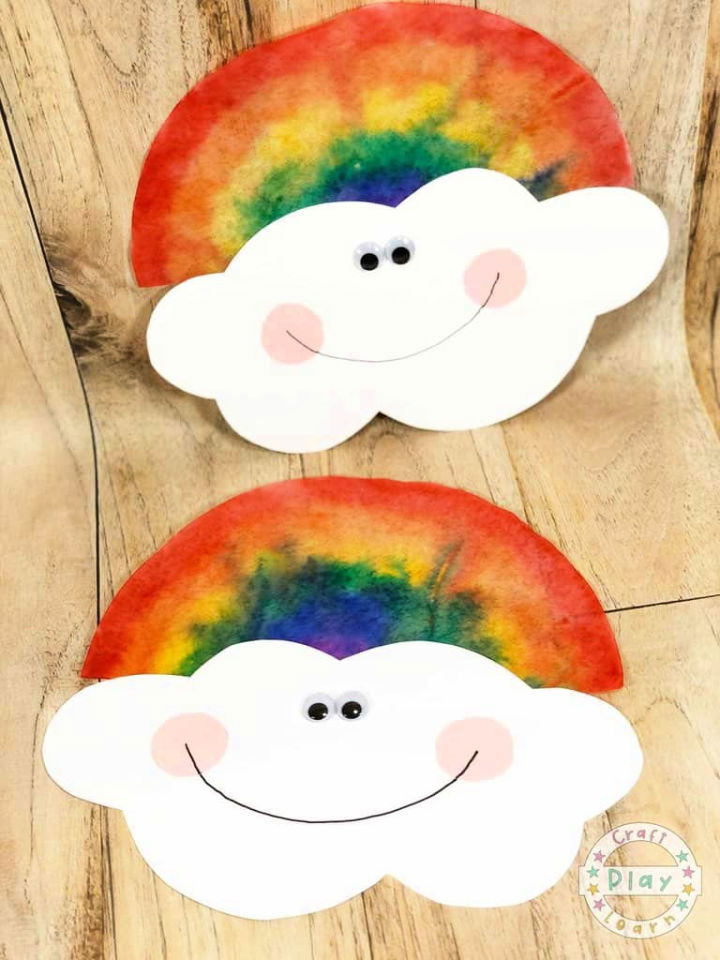 This is one of the most creative and fun DIY activities for kids – rainbow coffee filter art! Teaching color theory and blending is a great activity, which only takes about 30 minutes. The kids are sure to love this fantastic craft project.
You can use coffee filters, markers, paper towels, water and other materials to make amazing artwork with intense colors that look like a rainbow! It is educational and exciting as science meets art in this fabulous R for the Rainbow craft. Give your kids an unforgettable experience today by doing this awesome activity together! craftplaylearn
8. Make a Valentine's Day Heart Butterfly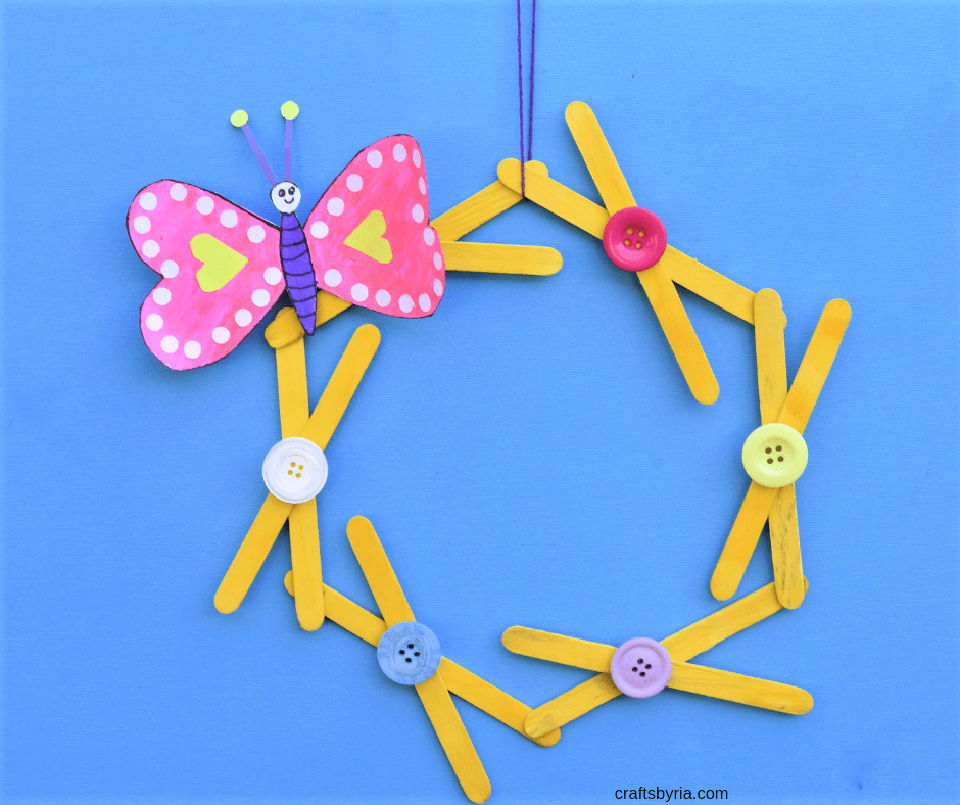 Fall in love with this gorgeous Valentine's Day heart butterfly craft! This colorful and cheerful paper butterfly hangs on a popsicle stick wreath, perfect for introducing the heart shape to your little ones.
This craft is simple enough for kids to make independently, but it's so beautiful that you might have to make it with them! It's perfect for celebrating Valentine's Day or enjoying during Spring – hang up your heart butterfly and enjoy its beauty every day of the year! craftsbyria
9. Simple Pointillism Art Project for Kids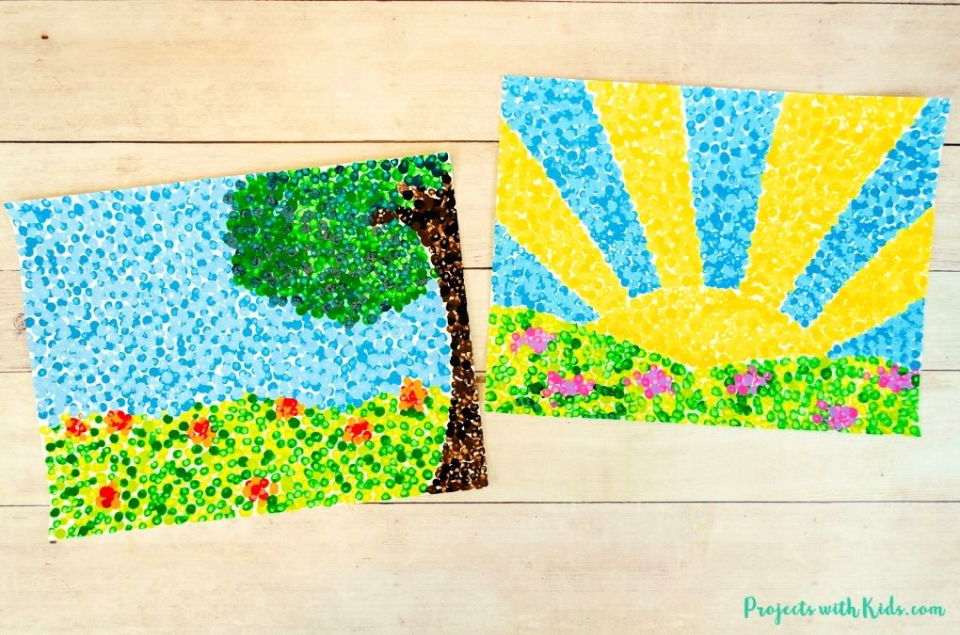 Let your children explore the creative world of art with this simple and fun DIY pointillism art project! Kids like Georges Seurat, a famous French impressionist painter, will be inspired to make their dot paintings. With acrylic paint, Q-tips, white cardstock and other basic supplies provided in the project kit, even young kids can get started on something spectacular!
This educational activity is suitable for all ages: from toddlers making colorful designs with Q-tip dots to older kids drawing intricate landscapes. Unleash your kid's inner artist today – it's easy and fun! projectswithkids
10. Paper Plate Rainbow Garden March Craft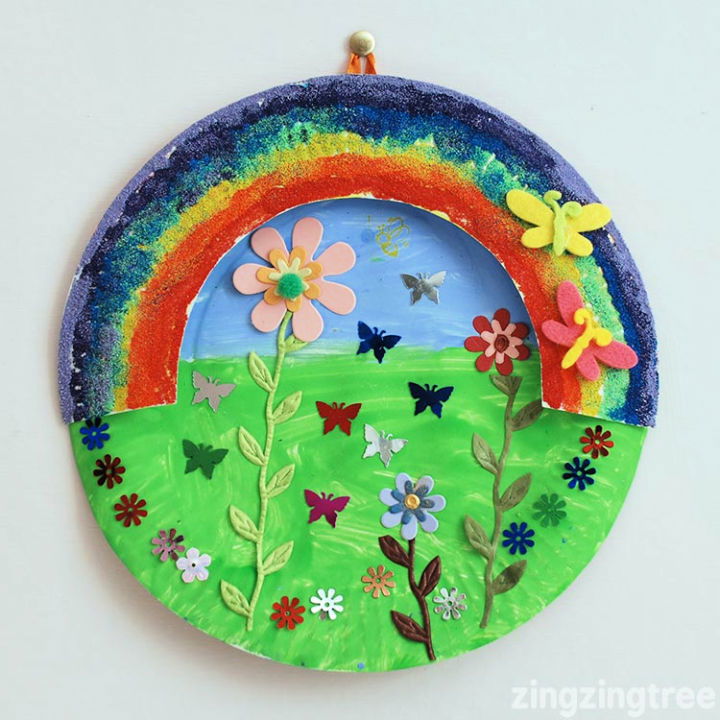 Crafting with kids is always a fun experience, and this DIY paper plate rainbow garden is no exception! Let your little ones have a blast makingtheir paper-plate rainbow garden. This project is sure to bring out the artist in them. They'll need colorful paper plates, scissors, markers and glue sticks to shape frames perfectly for their vibrant creation.
Hang it proudly on the wall or anywhere you can admire its beauty – it's just as cool as any other work of art! Get creative and make something unique with a paper plate rainbow garden today! bluebearwood
11. Making a Cherry Blossom Popcorn Tree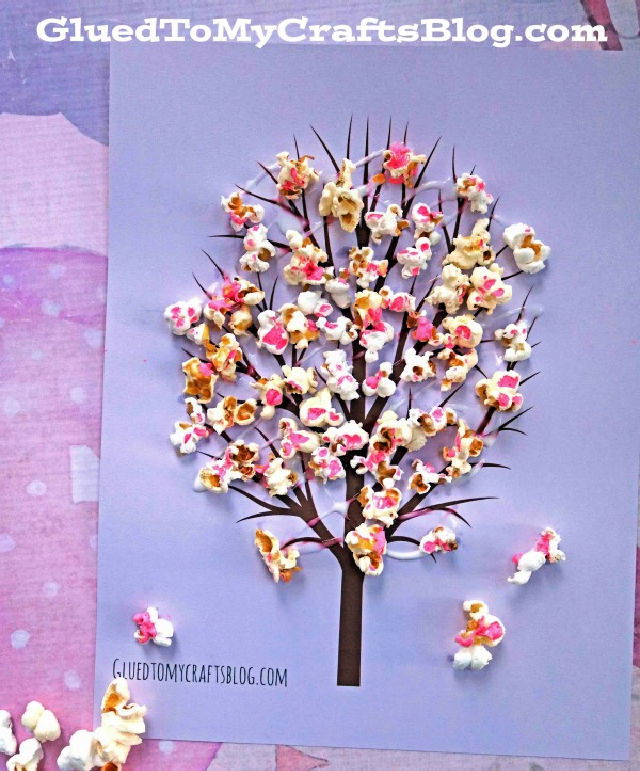 Welcome to the enchanting world of cherry blossom popcorn trees! These one-of-a-kind tree art pieces are a perfect DIY activity for your family this season.
With the easy kid's craft tutorial, you can turn ordinary materials into a beautiful spring masterpiece in no time. Perfect for any creative mind, these trees will make an everlasting impression in your home and heart – get ready to be inspired by the beauty of nature! gluedtocraft
12. Stained Glass Clover Craft for Kids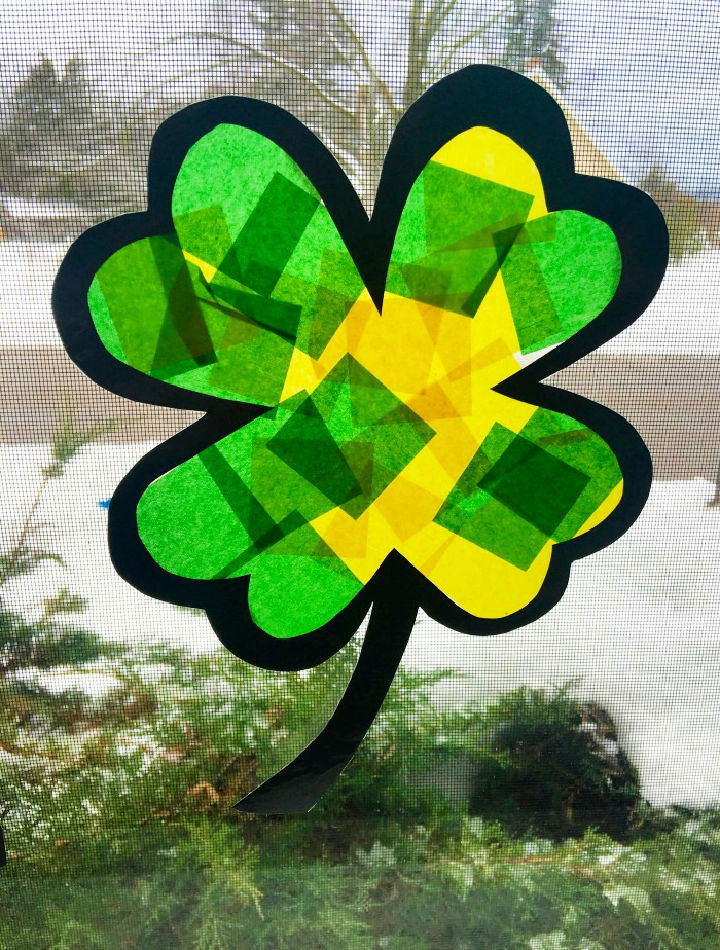 This DIY stained glass clover craft is perfect for all ages! It's fun and easy to make with adult help, and the results can be proudly displayed on your refrigerator.
All you need are green and yellow tissue paper squares, black construction paper, clear contact paper, scissors, a pencil and a clover stencil – making it simple enough for preschoolers but delightful enough for older kids. Make something beautiful that will last for years with this adorable craft today! mommyevolution
13. Handprint Leprechaun Craft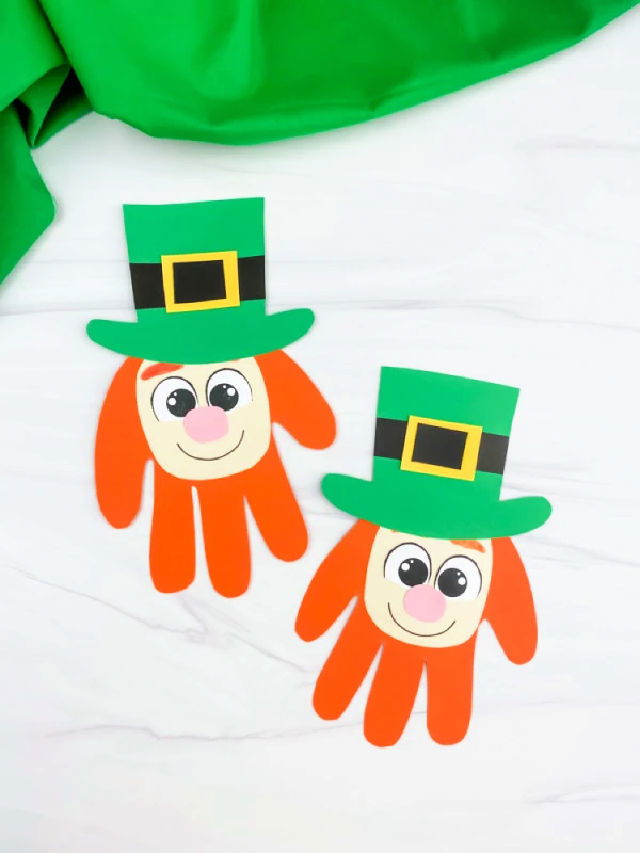 This delightful handprint leprechaun craft is the perfect creative activity for your kids this St. Patrick's Day! Let their imaginations run as they use their hands and simple supplies like markers, paper, and scissors to make a unique masterpiece.
Not only will you be celebrating the holiday in style, but you will also teach them some valuable skills. This fun and easy DIY project will make your kid smile and provide great family bonding time! So get ready for an amazing learning experience with this handprint leprechaun craft! everydaymom
14. Paper Plate Rainbows Spring Craft for Kids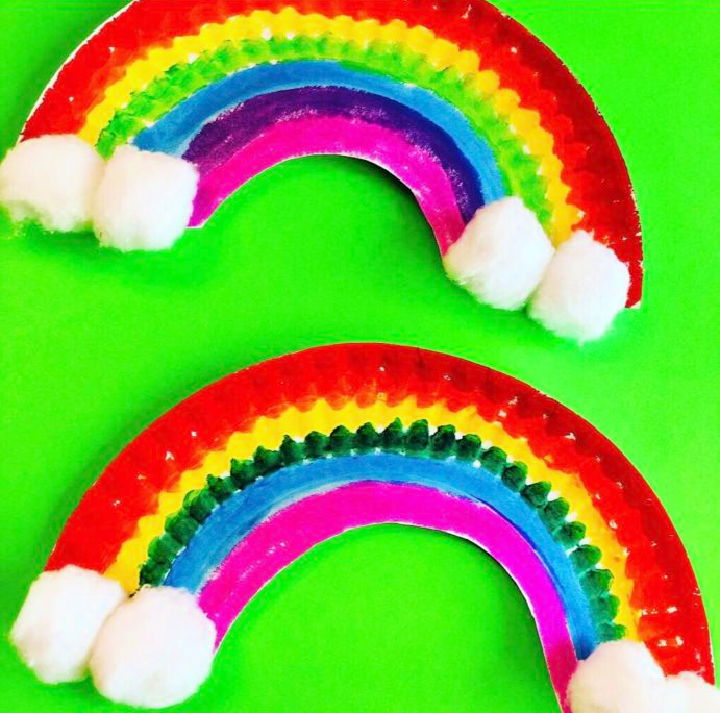 Introduce your kids to the fun and colorful world of paper plate rainbows this Spring with a creative, mess-free DIY craft! All you need are paint sticks and basic supplies to assemble these adorable rainbows that will make everyone smile.
Not only is it quick and easy for kids to make something beautiful, but they also get the satisfaction of seeing their work hang on display in the home. Perfect for sprucing up any room or even as a gift, this cheerful project will surely be a great hit with children of all ages! glitteronadime
15. How to Make a Paper Cup Flower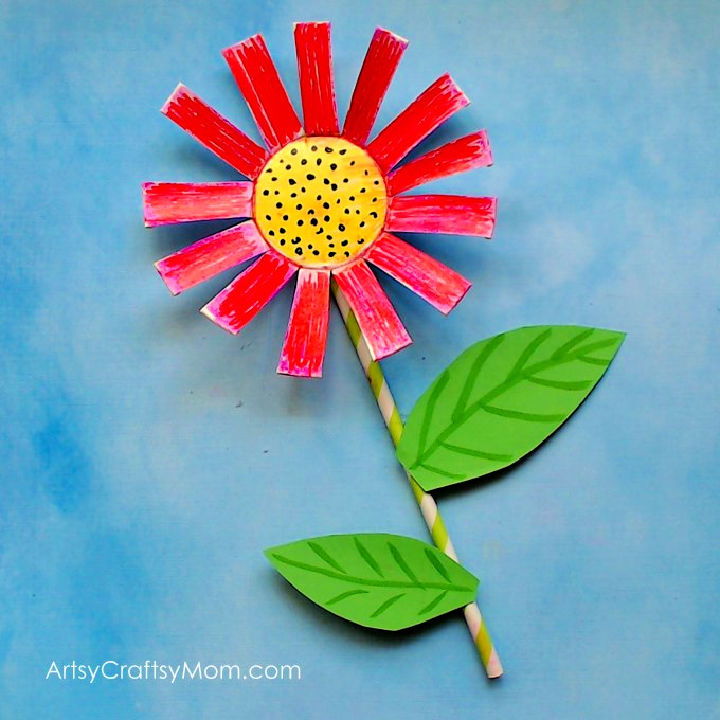 Nothing says Spring and Summer like handmade paper cup flowers! They make the perfect gift for your friends and loved ones, plus they're a fun project to do with your kids. Paper cups are transformed into unique art pieces in just a few easy steps – it's the perfect thing to do this season!
Make one-of-a-kind floral designs that will brighten up any home or office space. It will be an afternoon of fun as you watch paper cups turn into beautiful works of art. Make special memories today with DIY paper cup flowers – get creative and have fun! artsycraftsymom
16. Rainbow Shamrock Craft With Oil Pastels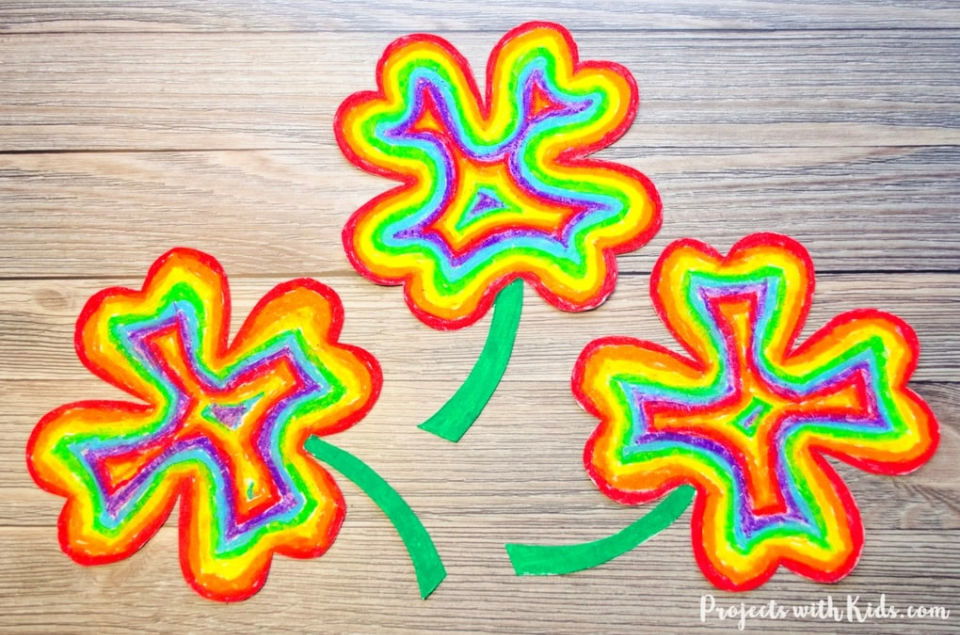 Navigate the rainbow with this fun DIY craft! Kids will love making their colorful shamrock masterpieces using attractive oil pastels. Easy to make and an amazing way to brighten up any space, this project will surely be an instant hit.
It includes all necessary supplies – a free shamrock template, rainbow-colored oil pastels, white cardstock and scissors – and easy-to-follow instructions for successful crafting. Get creative and enjoy the rainbow shamrock craft with oil pastels! projectswithkids
17. Popsicle Stick Puppet March Activities for Toddlers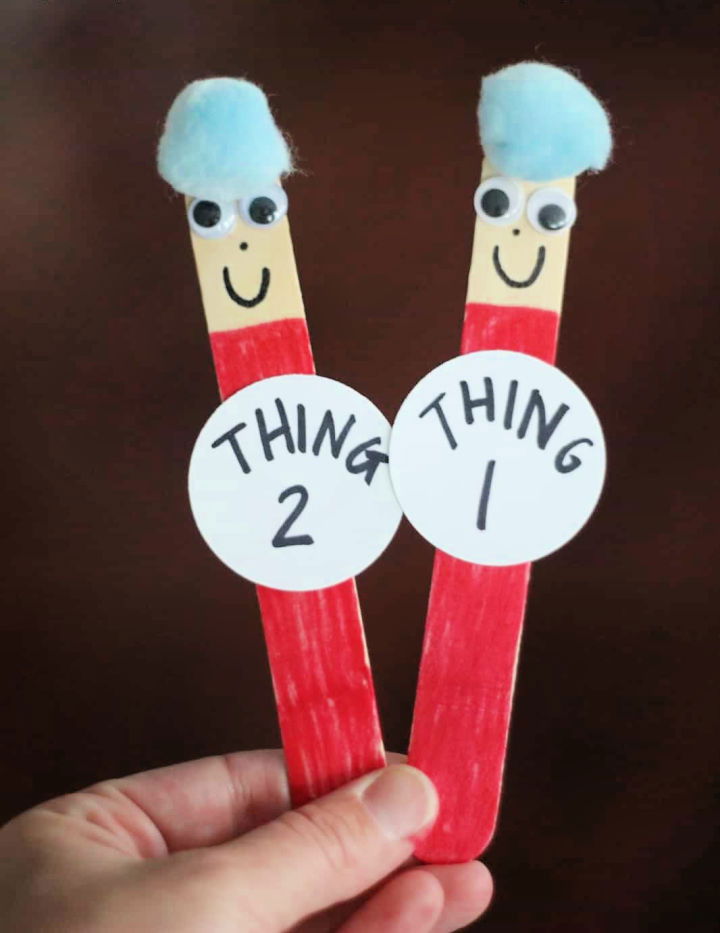 Make unique Dr. Seuss Thing 1 and 2 puppets with this DIY popsicle stick puppet! Get creative and have fun making these pretty silly puppets with materials you already have at home. It's the perfect craft to keep your little ones entertained for hours, all while encouraging their imagination and creativity.
With just popsicle sticks, felt, paint, markers or whatever else you find around the house – bring this wacky pair from the pages of Dr. Seuss to life! It's simple enough for even young children to make but fun enough that adults can join in on the crafting action too! toddlerapproved
18. Fingerprint Shamrock Drawing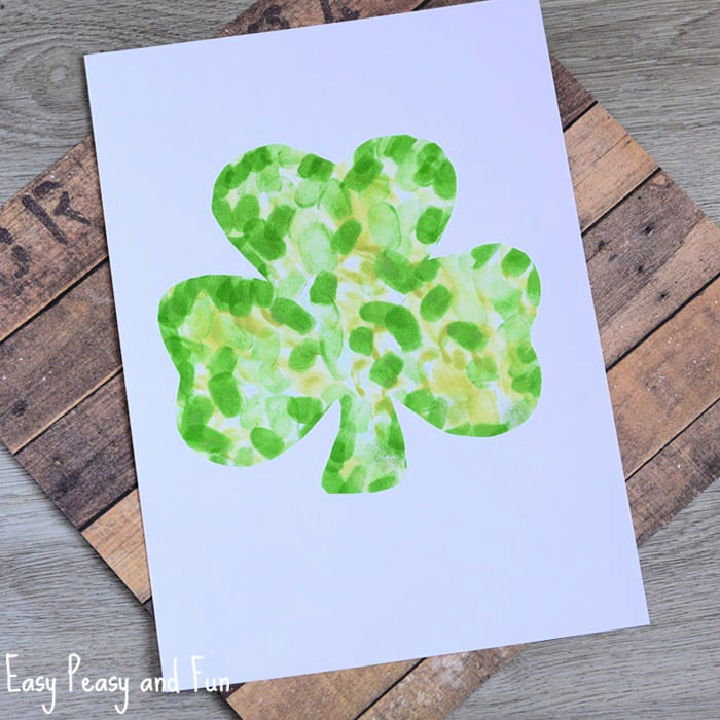 Celebrate St. Patrick's Day with a fun DIY project everyone will love! This fingerprint shamrock drawing is an enjoyable activity for all ages – small kids can work on their fine motor skills while older children have a great time creating!
With only two sheets of paper, black marker, green and yellow inks, scissors and duct tape, you can make a lovely little shamrock decoration that your family can proudly display in their home. Gather the supplies today and get creative with this easy-to-follow craft! easypeasyfun
19. Easy Flower Activity for Toddlers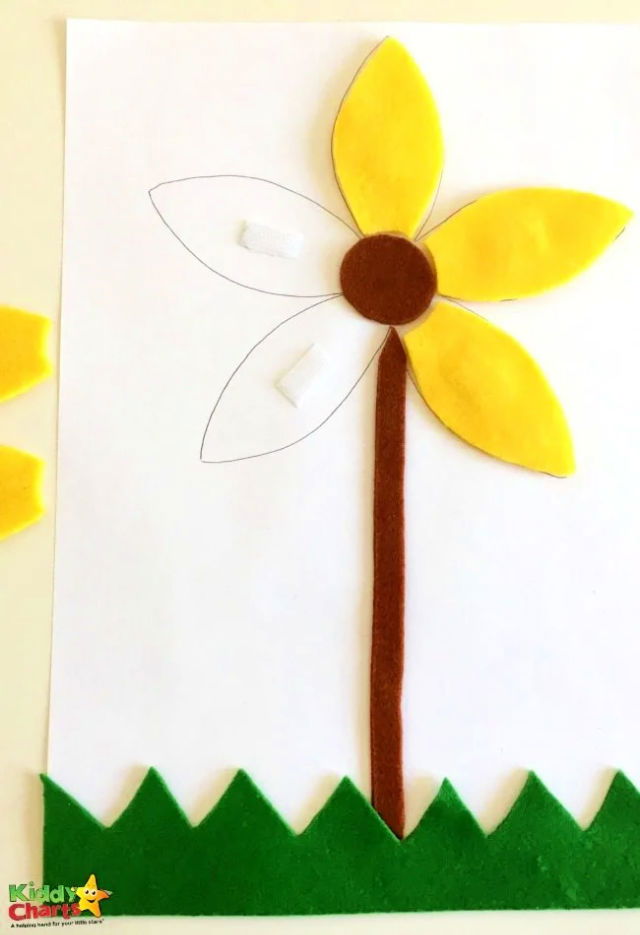 This DIY easy flower activity is perfect for the whole family! Older kids can join the fun by helping with cutting, gluing and tracing. Not only that, but it also helps develop motor skills, counting and hand-eye coordination.
Plus, children will love taking the petals off and putting them back on again! This activity is great for toddlers and preschoolers, so get ready for big-time fun this summer! kiddycharts
20. Leprechaun Stick Puppet St Patricks Day Kids Craft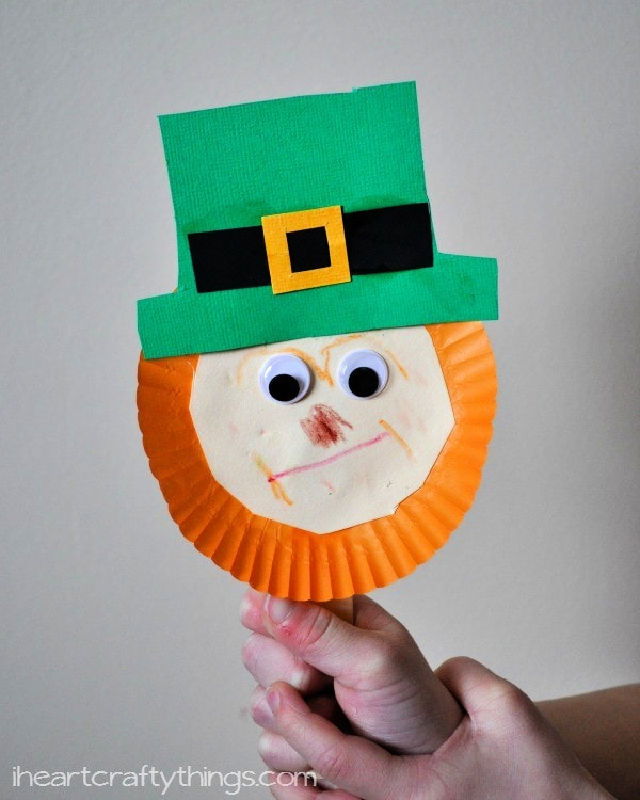 This leprechaun stick puppet is the perfect way to bring fun and creativity to your St. Patrick's Day celebration! This delightful DIY craft allows kids to use their imagination with pretend play. It's easy and fun to make – print the template, cut it out, glue it onto a stick and start enjoying your puppet show!
Kids will love telling stories with this adorable craft that makes for an amazing St. Patrick's Day kid's activity. Have some Irish-inspired fun on March 17th with this unique leprechaun stick puppet! heartcraftythings
21. Easy DIY Leprechaun Handprint Card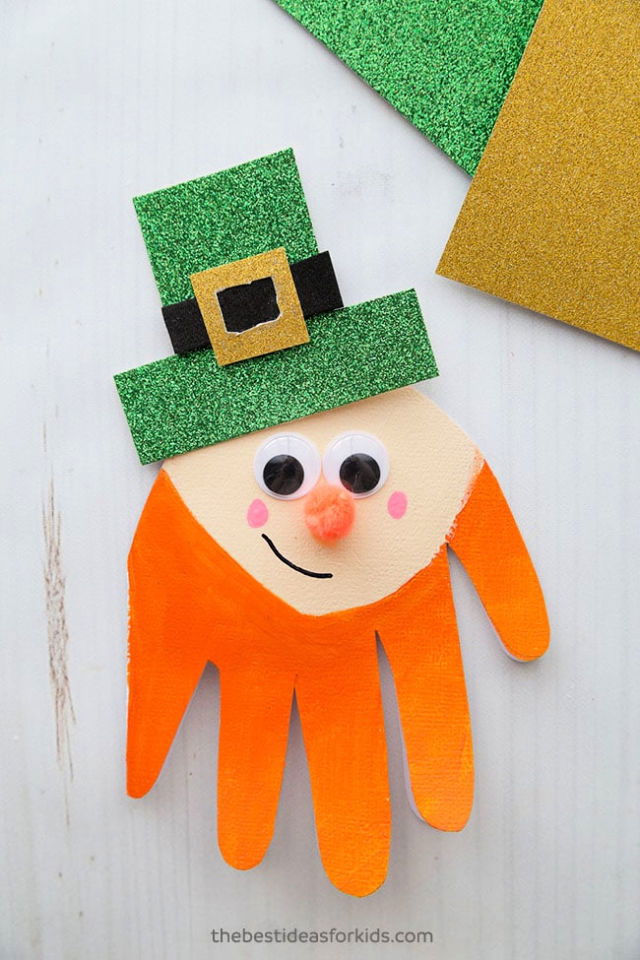 Make a unique and fun St Patrick's Day card with this easy DIY leprechaun handprint card! This craft requires minimal supplies to make it quickly and easily. The handprint opens up to become a card, allowing your child to write a special message inside. With just three steps, you can make an adorable leprechaun face without any mess – perfect for young children who want to join in the fun of celebrating the holiday!
Surprise friends and family with this unique handmade card that everyone will love. Get creative and show off your kid's artistic skills by making your own easy DIY leprechaun handprint card today! thebestideas
22. Leprechaun March Handprint Art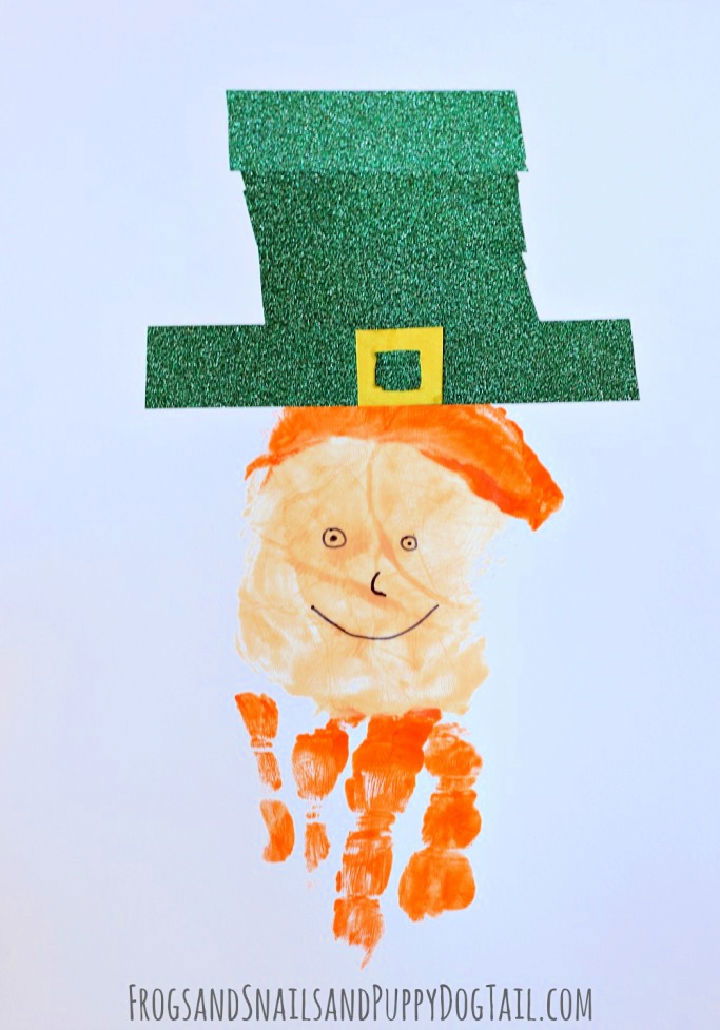 Celebrate St. Patrick's Day with leprechaun march handprint art! This classic DIY project is a great way to make family-friendly decorations, add art to your wall or frame, and easily entertain everyone from toddlers to adults.
All you need are orange paint, beige paint, white cardstock, green glitter washi tape and a black Sharpie marker for the finishing touches. You'll love making this fun craft together for your holiday celebrations! frogsandsnails
23. Celebrate March Cupcake Liner Lion Craft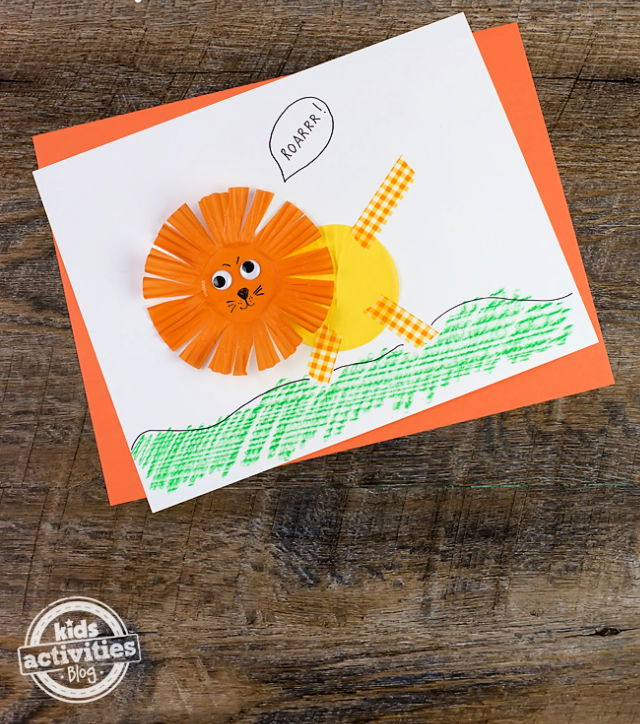 This fun, easy cupcake liner lion craft brings your kid's creativity to life! This craft is colorful and requires basic craft supplies, perfect for school or home. Your little ones will be overjoyed when they make their lion that looks adorable hanging on the refrigerator.
The simple process suits all ages – a great way to celebrate the famous Spring saying! Let their imaginations run wild as you help them make a unique work of art that adds cheer to any room in your home. Get creative today and make a one-of-a-kind cupcake liner lion craft with your kids! kidsactivities
24. How to Make Leprechaun Craft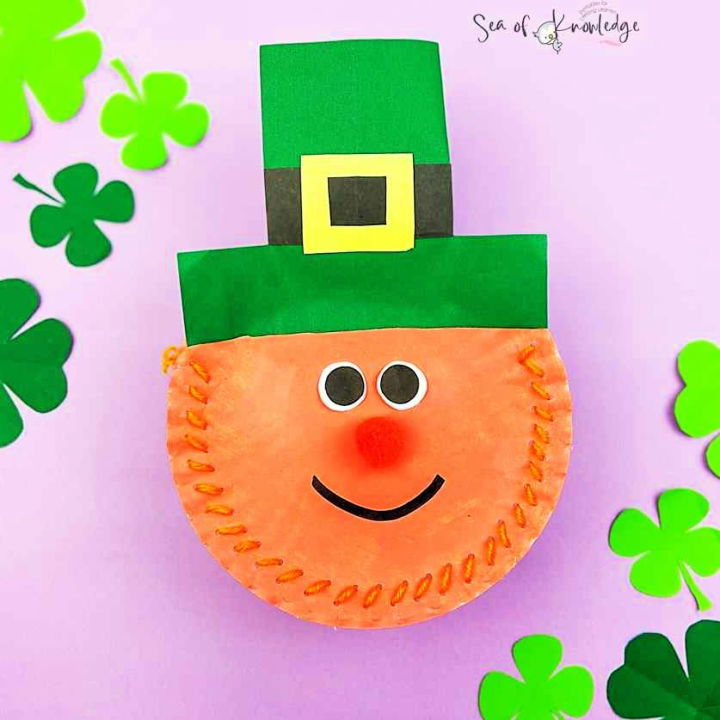 Welcome to the greenest DIY craft around – the easy leprechaun craft! With just a few common materials and simple instructions, you can bring the cutest symbol of Irish folklore right into your home. Even preschoolers and toddlers can enjoy the fun with this easy-to-make project.
Follow the paper plate instructions for an adorable leprechaun craft that will surely spark joy in your kids. So what are you waiting for? Get crafting now and have a merry little Saint Patrick's Day celebration! seaofknowledge
25. DIY Rainbow Painted Rocks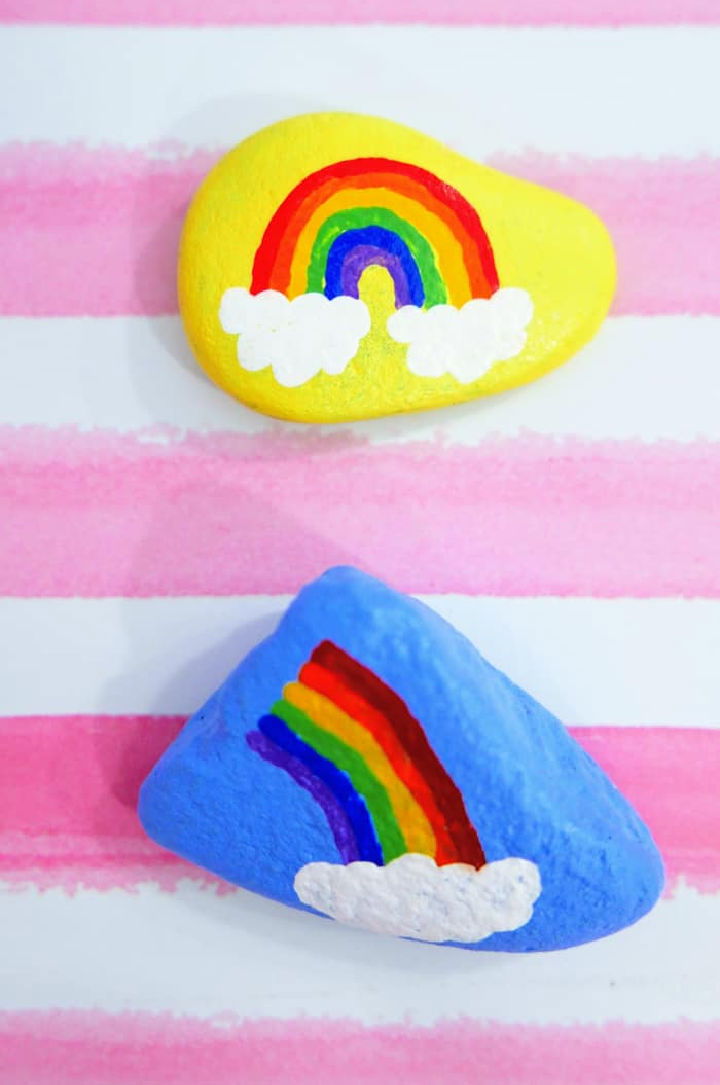 Make your DIY rainbow-painted rocks with an easy craft that will brighten anyone's day! With just a few supplies and some creativity, you can make beautiful pieces of rock art. Gather acrylic craft paint, river rocks, paintbrushes, clear acrylic sealer and a craft paint tray to get started. Then use your brushes to spread the colors across the rocks in various designs for a unique look.
To keep them looking great for longer, finish each one with a coat of clear acrylic sealer when finished. Fun and creative projects like these DIY rainbow-painted rocks are so easy to do – perfect for any camping or outdoor activity! madewithhappy
Conclusion:
In conclusion, March is a wonderful month to explore various crafts with kids of all ages. Whether it's celebrating holidays, spring, or other themes, there are plenty of fun march craft ideas and creative activities to choose from. Kids can use materials like paper, paint, pipe cleaners, pom poms, egg cartons, and more to make colorful and festive crafts.
Some examples of March crafts are paper flowers, rainbow bracelets, gold coin treasure hunts, stained glass art, Easter eggs, and butterfly crafts. These crafts can help kids develop their fine motor skills, creativity, and imagination. March crafts are also a great way to learn about different cultures, holidays, and seasons. Kids can enjoy making these march crafts at home or in the classroom with their friends and family.