Learn how to make a creative hat for kids with these 25 fun hat crafts for kids that are perfect for unleashing their creativity and developing their artistic abilities. These hat crafts are fun and engaging activities that can help children develop fine motor skills. The hat crafts include a variety of styles and themes, from festive New Year party hats to whimsical DIY winter hats with scratch art. Each preschool hat craft comes with detailed, step-by-step instructions that make them accessible for all skill levels.
If your child is interested in wildlife, the "Make your own safari hats" craft is perfect for a mini-adventurer. For young Harry Potter fans, "Harry Potter styrofoam cup hats" will cast a spell of excitement. If your child is a fan of Dr. Seuss, the "Cupcake liner cat in the hat craft" and "Simple DIY paper plate cat in the hat" will undoubtedly be a hit.
These DIY hat crafts can also be used as educational tools. For instance, "Making doctor's hats out of paper" could be used in a lesson about community helpers. Meanwhile, "Origami paper hats tutorial" introduces kids to the traditional Japanese art of paper folding.
All these DIY hat crafts encourage children to unleash their creativity and have fun while crafting. So, gather your materials and get started on these captivating hat crafts today! Regardless of the project you choose, your children are sure to enjoy making and wearing their creative hat masterpieces.
1. Free Printable 2023 Party Hat for New Year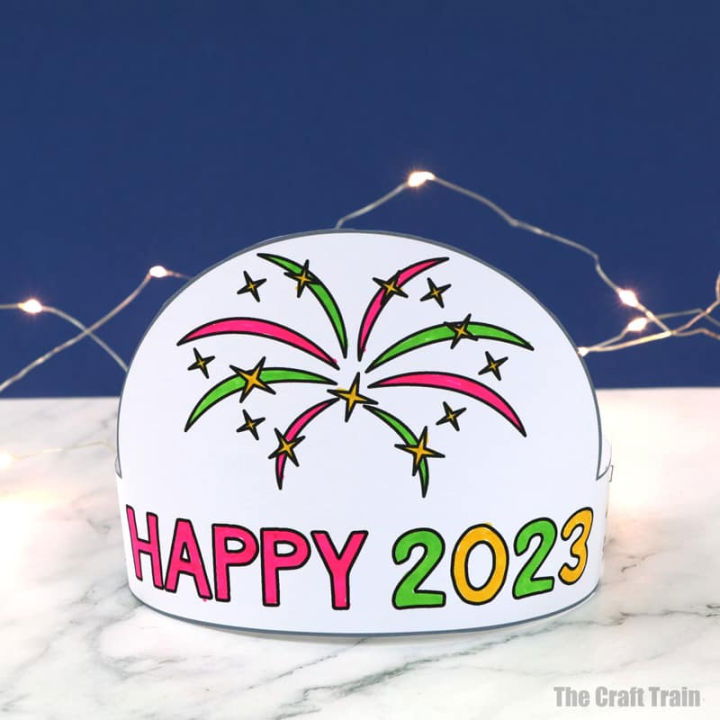 Welcome the 2023 new year in style with this DIY-free printable party hat! Perfect for adults and kids, these colorful hats are an easy-to-make, fun activity that will bring a playful touch to your gathering. Get creative by printing out four designs featuring fun patterns and colors – cut them out, then assemble and decorate as you wish.
The possibilities are endless – from vibrant pom-poms to sparkly stars; have some fun and personalize your Hat to stand out this New Year's Eve! You'll be sure to have a ton of laughs making these unique hats that everyone can wear at gatherings. Not only will they add extra cheeriness, but they also make great keepsakes or party favors down the line! So what are you waiting for? Download your free printables now and prepare for the most stylish New Year celebration yet! thecrafttrain
2. Make Your Own Safari Hats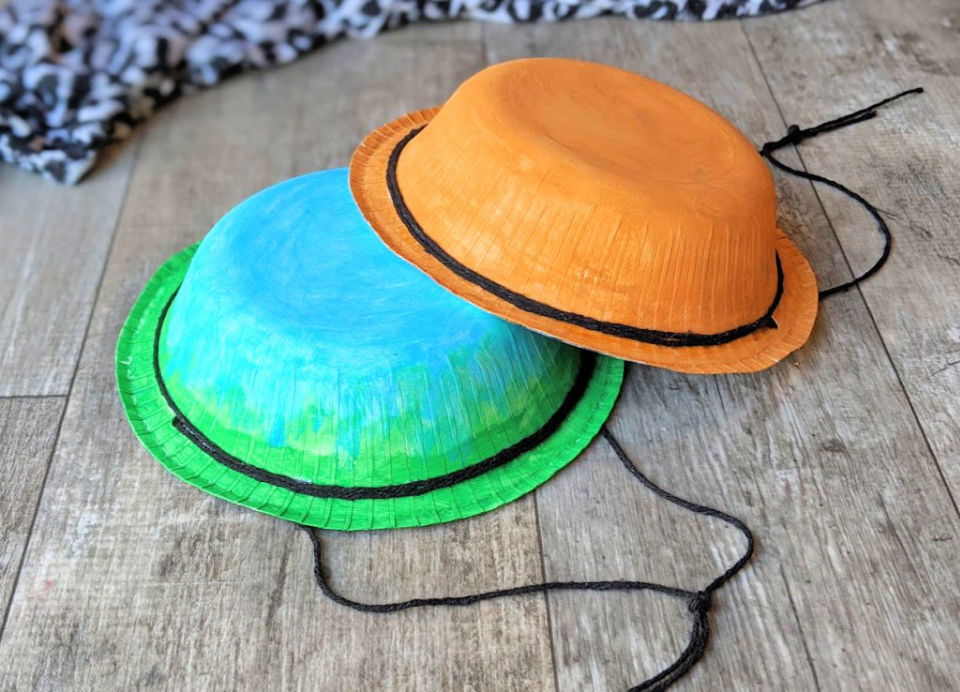 Let your child unleash their inner explorer with safari hats! Perfect for a fun and simple kids' craft, these hats will bring out an African safari's wildness. Simply painting and decorating their Hat, your little adventurer can mimic the look of a real safari guide in no time. The perfect way to get creative together as a family, this activity is guaranteed to be fun.
Whether wearing them proudly around town or taking them on outdoor adventures, these custom-designed hats will make any day feel like an exciting new expedition. Add some flair using materials such as feathers or paint brushes for added texture and vibrancy – let your imagination run wild with possibility! With DIY safari hats, there's no limit to what amazing creations you can make for that special outdoor adventure. raisecuriouskids
3. Fourth of July Paper Plate Hat Craft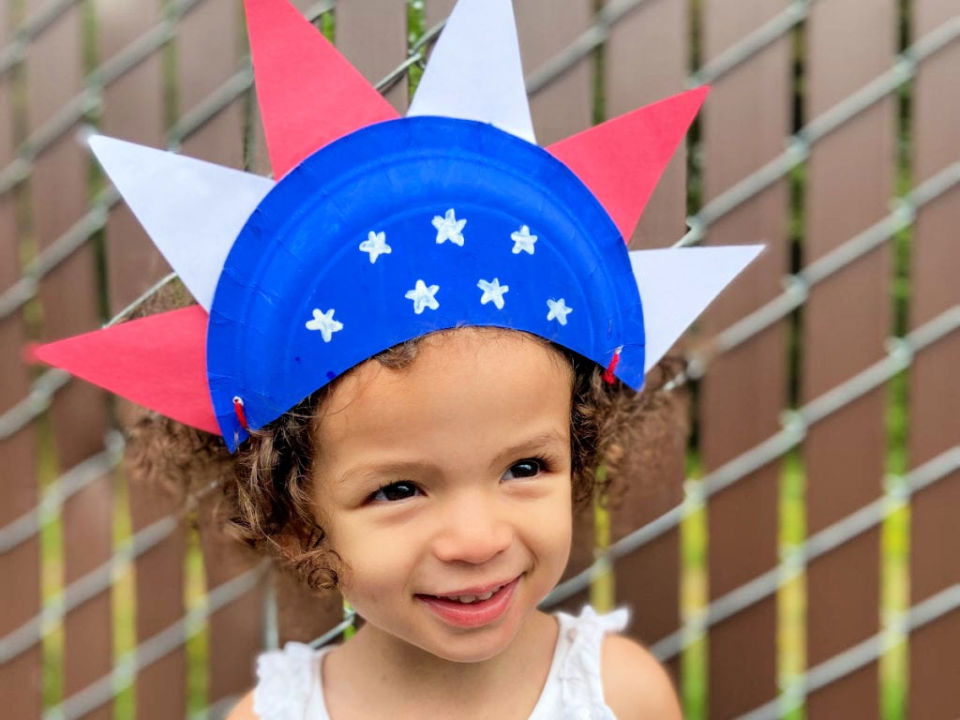 Whether for fashion or function, hat crafts are a fun and rewarding hobby for all ages. It's time to get patriotic this Fourth of July with a DIY paper plate hat craft! This fun craft is best for kids of all ages and makes an amazing addition to any Labor Day, Memorial Day, or Veteran's Day celebration. The hats will look so cute on your little ones – imagine the photos.
Plus, it's a simple activity you can make with your kids for hours of creative entertainment. Transform some paper plates into an adorable, festive hat by following our easy instructions. All you need are the supplies listed below, and you're ready to start crafting! Make this Patriotic Craft today and get ready for some summertime fun! veggielovers
4. Making Leprechaun Hats Out of Craft Sticks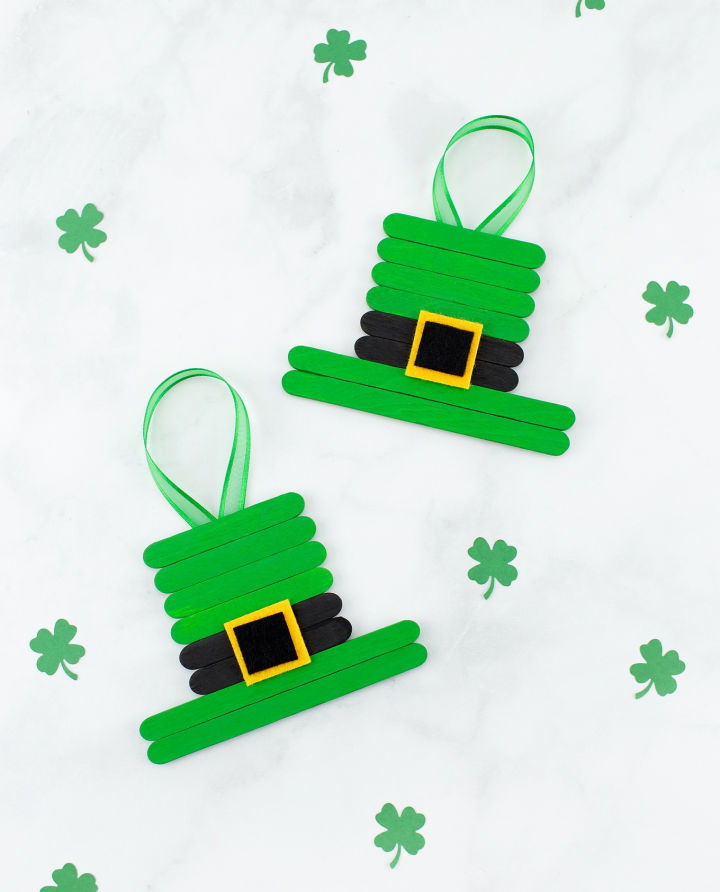 Gather your craft sticks and prepare to make the most wonderful Leprechaun Hat! This creative project is easy, fun, and perfect for kids of all ages. You only need craft sticks, glue, and imagination to make a unique Leprechaun hat. Perfect for home or school this St Patrick's Day season, these hats will bring everyone in your family smiles.
With just a few steps, you can assemble an amazing hat that looks like it came from Ireland. Your children will love crafting their own Leprechaun Hats out of craft sticks – what better way to celebrate St Patrick's Day than with this adorable handmade accessory? If desired, get creative with colors, ribbons, and other decorations – let your imaginations run wild! Gather the supplies today and start making memories tomorrow with this cute DIY Leprechaun hat project. It's sure to be one they won't forget! firefliesmudpies
5. Colorful DIY Winter Hat With Scratch Art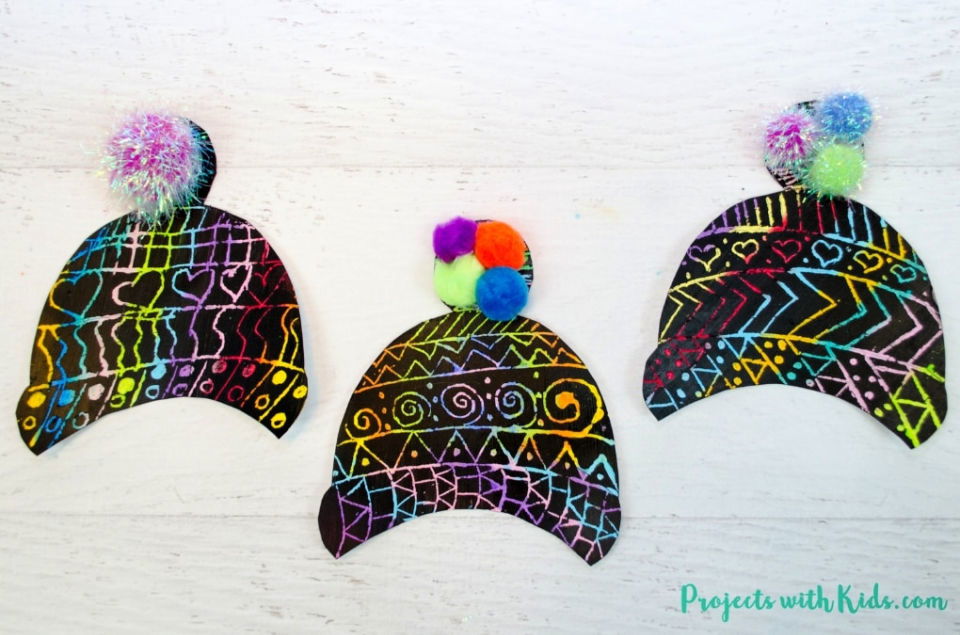 Make a unique and colorful winter hat with this DIY project! Perfect for kids who love to explore making different types of lines, shapes, and patterns. You only need simple materials like black paint, oil pastels, and scissors – no sewing is required!
Kids will have a blast seeing their artwork come alive as they scratch in the designs against the black paint. The resulting colors look extra vibrant, giving a special touch to your new winter hat craft that will stand out from the crowd. Let your little artist make something special with this creative and fun winter hat with a scratch art project! projectswithkids
6. Halloween Witch Hat for Kids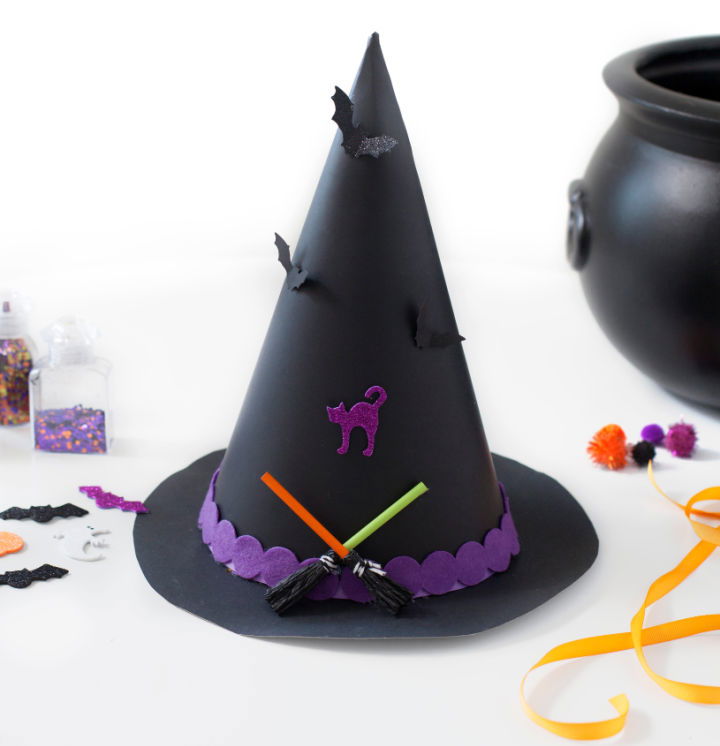 Make this Halloween a magical one with the perfect DIY decoration! Make your witch hat, and let your imagination run wild. Get inspired to make something unique with easy-to-follow instructions and have hours of fun crafting together as a family. A great way to engage kids in any holiday celebration, making their witch hat an unforgettable experience.
With just some basic supplies, you can make spooktacular hats for everyone in the family! From glittery fabric and felt pieces to ribbons and gems – get creative around materials from everyday items or pick up craft supplies that will bring these hats alive. Whether it's for trick-or-treating or display on mantelpieces, you'll love seeing all the creative designs of your homemade witch hats that will surely add a festive touch this year! crateandbarrel
7. How to Make a Minion Hat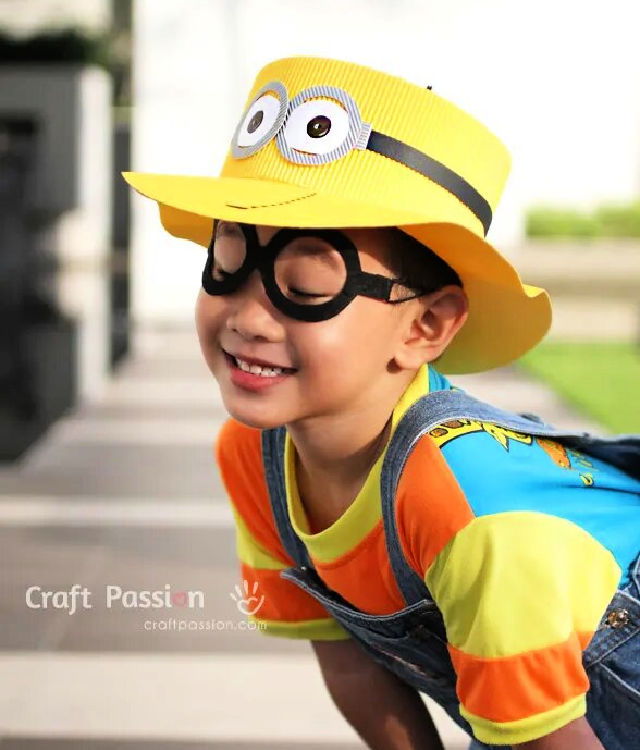 Turn your kid into a Minion fan with this DIY minion hat! Crafting takes an hour, so that you will save the entire day. Your little one will be so delighted and proud of their creative accomplishment. Get access to free templates and easily make your Hat—a perfect accessory for any Despicable Me Minions fans.
Have fun crafting and enjoy wearing a Minion-inspired hat that you've made yourself. With just one hour, you'll have something unique that adds an extra sparkle to your outfit or costume! So don't hesitate; start making your cute minion hat today with this quick and easy project! craftpassion
8. Make a Newspaper Pirate Hat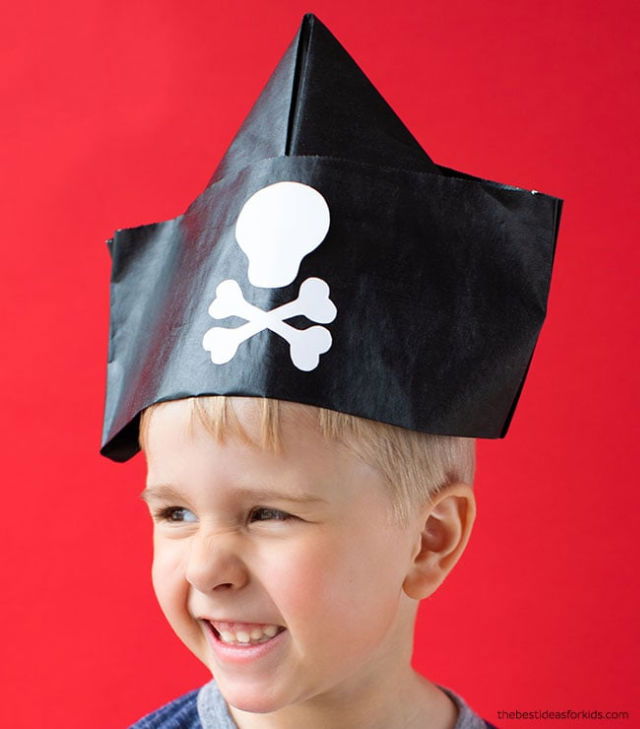 Ahoy matey! Are you in search of a fun and creative DIY project? Look no further than this newspaper pirate hat craft! Allow your little ones to become captains of the high seas with this easy-to-make pirate hat. All they need is some newspaper, a few colors for paint, and the simple pirate template to attach – it's that easy!
With just a few folding steps, they will have their newspaper pirate hat perfect for Halloween costumes or crafting fun. Save your old newspapers because this great craft can be an awesome Halloween costume piece or a unique way to pass the time on rainy days. This newspaper pirate hat craft will surely bring out the inner pirates in everyone! bestidea
9. DIY Party Hat Using Newspaper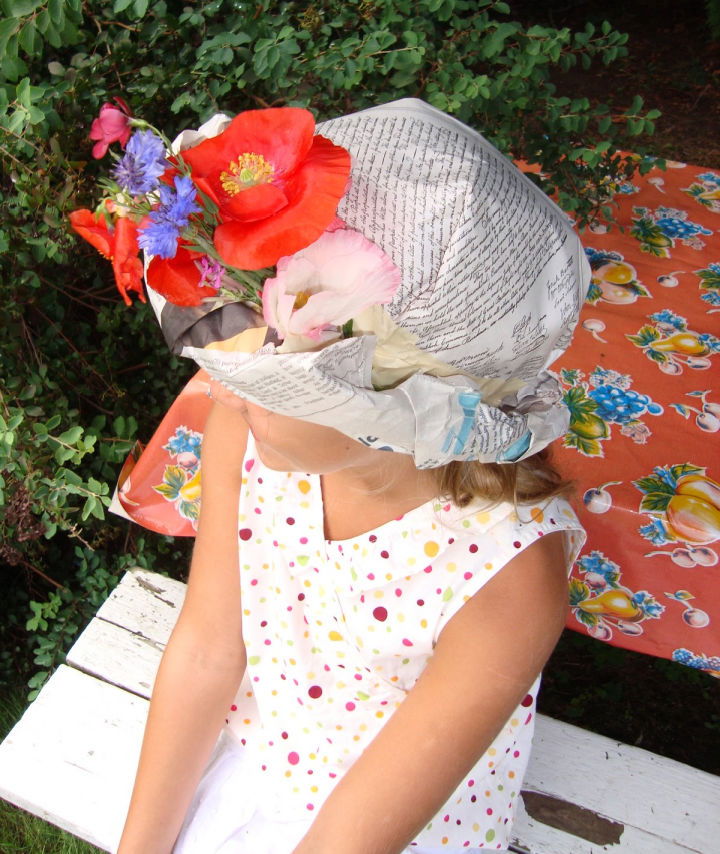 Get inspired by these amazing hat crafts tutorials and try your hand at making your own. Are you seeking a fun and creative way to express your party spirit? Look no further! DIY party hat using newspaper is the perfect activity – simple and rewarding. You can make custom-made hats in minutes with newspaper, masking tape, flowers, and scissors. Gathering colorful flower heads – pick whatever looks most beautiful to you.
Then take your newspaper and fold it into a cone shape starting from the forehead area – use as much or as little paper as needed depending on how large you want your Hat to be; secure with masking tape around the edges. Now cut out small pieces of tape and attach your flowers wherever you like. Last, roll up the brim tightly for extra stability – don't forget to admire your handiwork before showing off at the party! So what are you waiting for? Let's get crafty together and start making fabulous party hats using the newspaper now! mayamade
10. Cupcake Liner Cat in the Hat Craft
Bring the beloved character of Dr. Seuss' Cat in the Hat to life with this creative DIY cupcake liner cat in the Hat craft! Kids will love makingtheir version of their favorite Dr. Seuss book and watching it come to life as a playful, colorful craft project. This activity is simple and fun for all ages, allowing children to express themselves artistically while learning about color coordination and spatial relations.
Gather supplies such as cupcake liners, glue, markers, crayons, and scissors, and watch your child's imagination take off as they make a unique cupcake liner cat-in-the-hat masterpiece! With easy-to-follow instructions included, adults can join in on the crafting fun, too – making this an ideal family bonding experience that both parents and kids alike will enjoy! iheartcraftythings
11. Make a Crazy Quilted Hat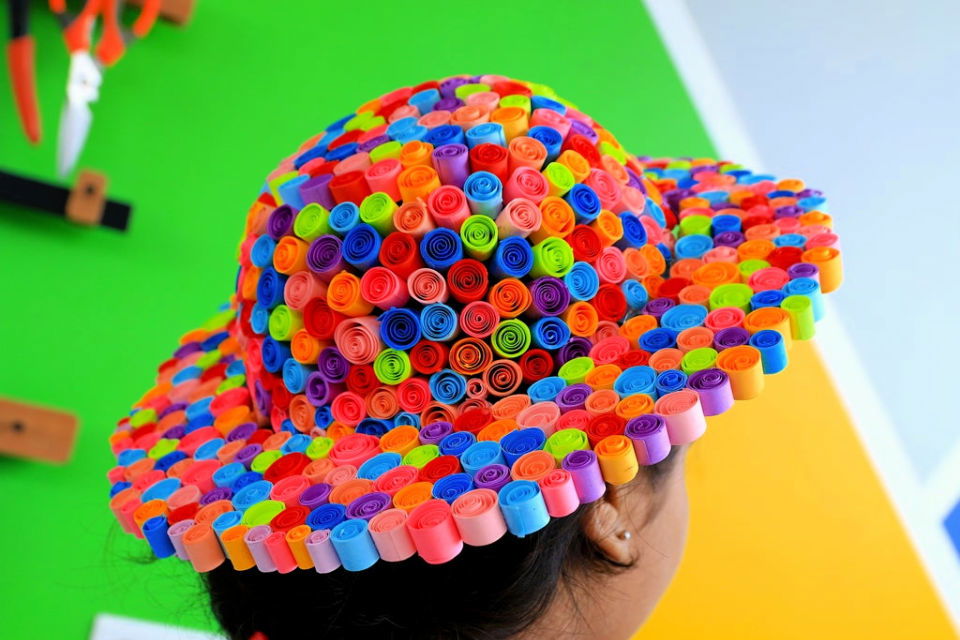 Take your wardrobe to a whole new level with this DIY crazy quilted Hat! Show off your creative side in the most unique way by customizing it yourself. This one-of-a-kind Hat is perfect for any chill party or event. Enjoy hours of fun as you handwork and design an extremely quilled, colorful headpiece that will make everyone jealous!
Use materials such as yarn, fabric scraps, ribbons, lace, beads, and more to make something truly special. Whether looking to add a splash of color or make an elaborate masterpiece – get ready for great fun making this cool statement piece. With the crazy quilted Hat, you can stand out from the crowd wherever you go! instructables
12. Summer Sun Hat Craft for Preschoolers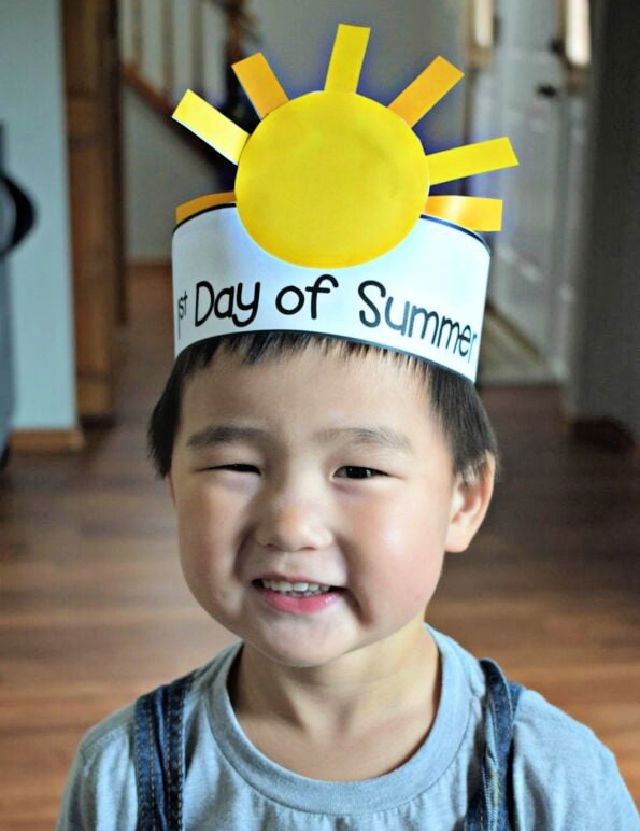 Let your little ones get creative this summer with a DIY sun hat craft! With the free printable template and a few simple materials, toddlers, preschoolers, pre-K, and kindergarten-age children will have a fun time making their colorful sun hats. This craft is for developing fine motor skills in young children as they learn to cut out shapes and help with the pasting of decorations.
Not only does it teach them important art skills, but it also adds an element of imagination into their playtime, allowing them to express themselves creatively. They'll be proud to show off their unique creation that they made all by themselves – a perfect way to beat the summer heat! Let your kids enjoy quality crafting time; you won't regret it! playandlearn
13. Harry Potter Styrofoam Cup Hats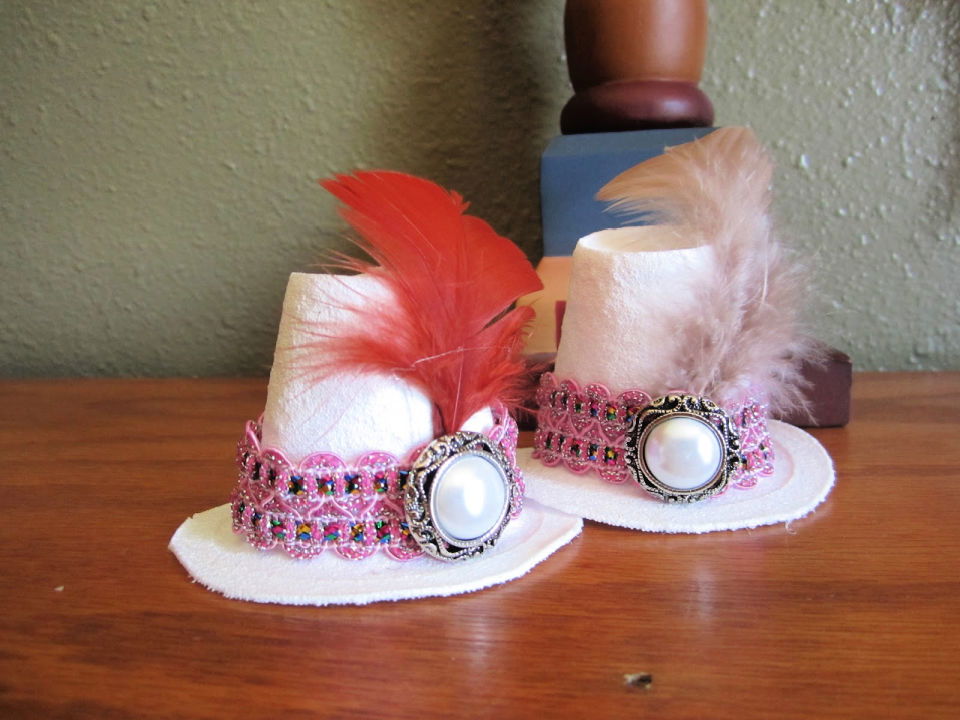 A creative and fun idea to make for your next Harry Potter-themed party with this DIY Harry Potter styrofoam cup hat! It's an easy activity that can be done with simple supplies such as glue, scissors, paint, and a styrofoam cup. Plus, it costs very little, so it is perfect for those on a budget.
This adorable Hat will have everyone in awe when they see the finished product. The result: an incredibly cute tiny hat that looks great on anyone wearing it! With this Harry Potter styrofoam cup hat, you'll look amazing and show off your creativity at any event, whether Halloween parties, birthday celebrations, or cosplay costume events! sassybagsandrags
14. Funny DIY Foam Turkey Hat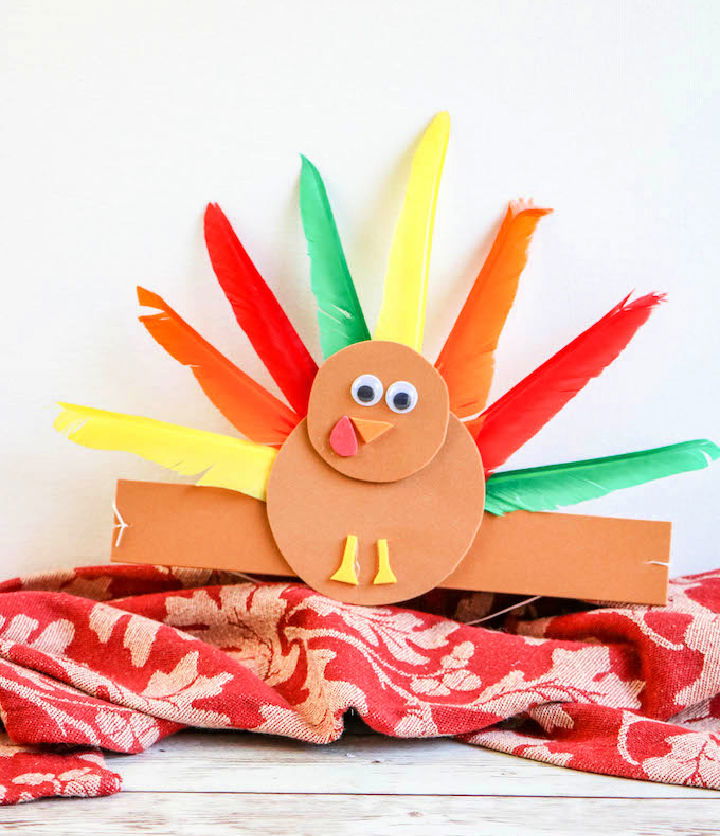 It's time to get creative and have some fun this Thanksgiving! Make a unique DIY foam turkey hat with construction paper, scissors, and glue. This funny craft is perfect for kids of all ages, and the results are adorable.
In just a few minutes, you can complete this simple project that will bring lots of laughs when worn by your little ones while celebrating Thanksgiving with family and friends. Not only is it easy to make, but also inexpensive – so why not give it a try? Get ready for some festive fun this year with your very own foam turkey hat! 24hourfamily
15. Printable Paper Pilgrim Hat Template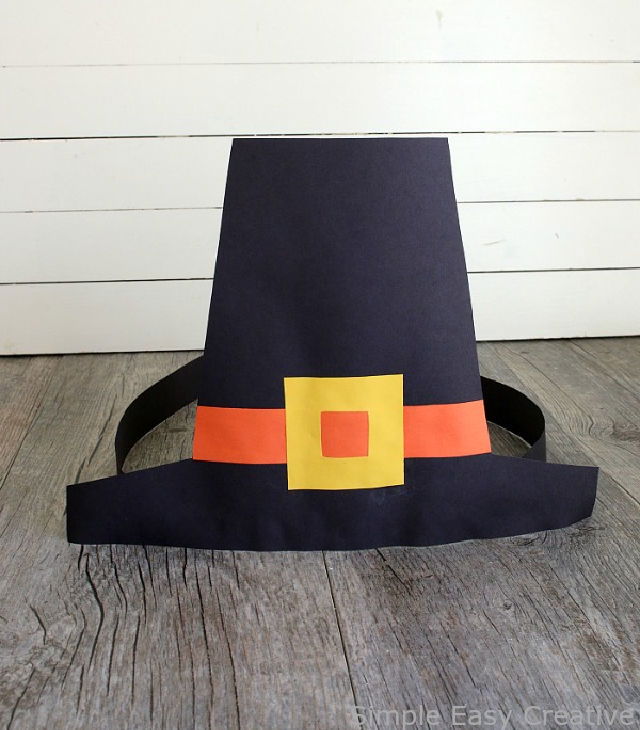 With just a few simple materials, you can create unique and stylish hat crafts in no time. A fun and easy Thanksgiving craft to keep your little ones entertained while the turkey is in the oven? Look no further than this DIY printable paper pilgrim hat template! This cute hat template is ideal for adding festive cheer to your family gathering. Easy enough for kids of all ages, this project will make a great addition to that Thanksgiving dinner table.
All you need are scissors, glue, and paper – everything else is already included in the printable template! With just a few simple steps, each kid can have their personalized pilgrim hat to wear during the big day. It's sure to bring plenty of smiles around the table! Don't wait any longer – get creative with a printable paper pilgrim hat template today! hoosierhomemade
16. How to Make Your Own Paper Hats
Let your little ones express their creativity with these fun and easy-to-make DIY paper hats! A great craft for the kids to enjoy, they will love making custom hats of all shapes and sizes. With minimal items needed, you can provide hours of entertainment for your children while they make their unique paper masterpieces.
Whether it's a cowboy hat, an animal-inspired creation, or even a traditional crown, the possibilities are endless regarding paper hats. So grab some construction paper, scissors, and glue and let them explore their imagination as they customize each one to suit their needs. The result will surely be something amazing that can sparkle any dress-up session or pretend playtime! craftsyhacks
17. Paper Flower Party Hat Design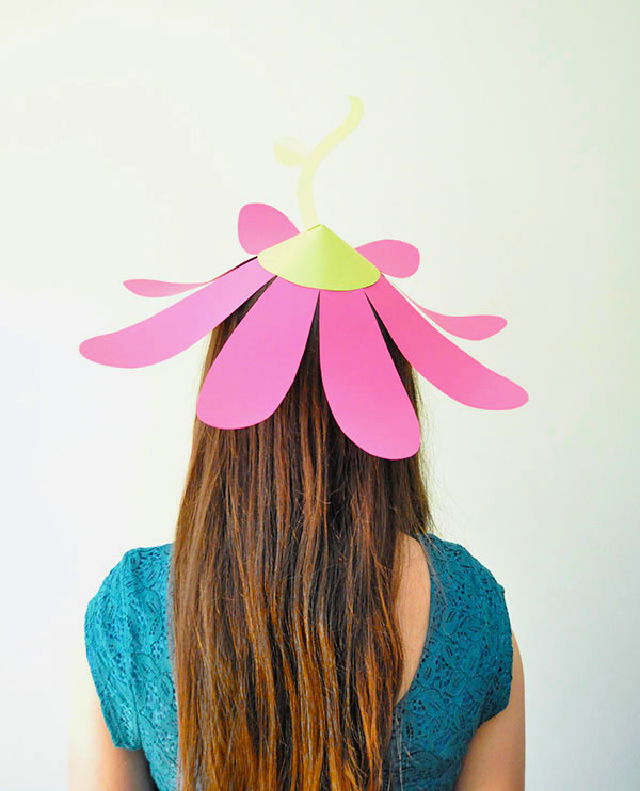 Make your next party bloom with a DIY paper flower party hat design! This project is the perfect way to liven up any event and show off your crafting skills. Make an amazing bouquet of paper flower hats for you and all your guests, complete with bright colors, delicate petals, and elastic cords – making sure everyone looks their best for the occasion.
You only need basic supplies like green cardstock, petal-colored cardstock, scissors, pencils, a hot glue gun, elastic cord or ribbon, and washi tape. Get creative in designing each Hat different from one another by experimenting with different sizes of paper flowers or adding unique details like sparkles or glitter. Everyone will love this fun craft they can take home as a keepsake. So don't wait until spring to celebrate – make these beautiful paper flower party hats today! ohhappyday
18. Easy DIY Princess of Hearts Hat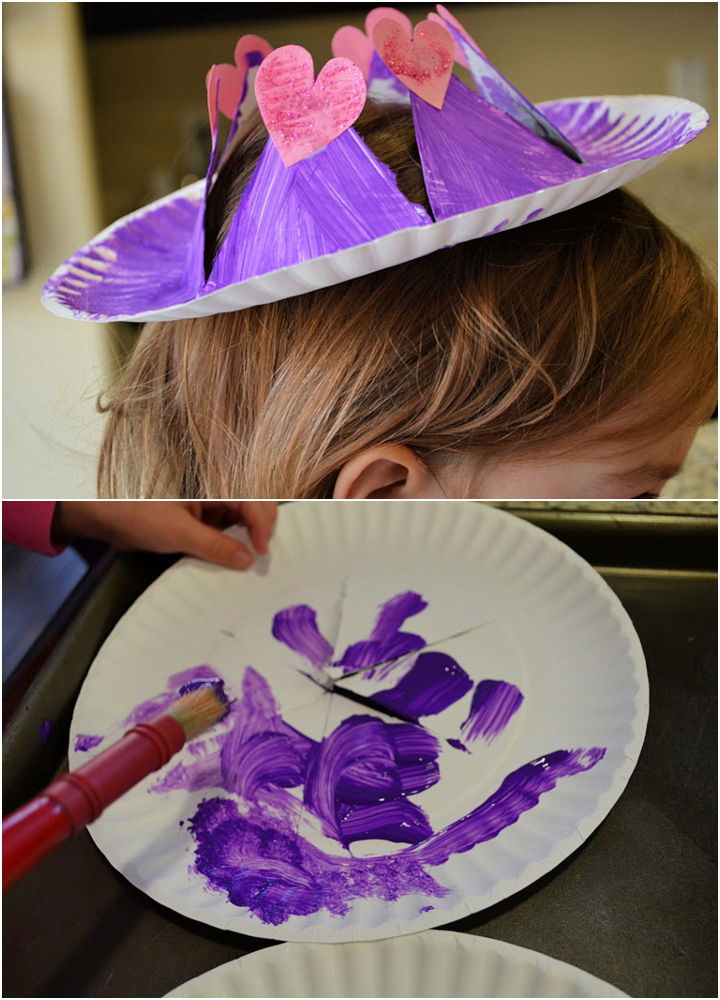 Unlock a world of pure imagination with this easy DIY princess of hearts hat! Transform your youngster into the most magical royal you know, complete with a sweet and stylish crown handmade by you. Make sure to decorate the little hearts with glitter for an added sparkle that will brighten up any day.
Not only is this hat fun to wear, but it's also tons of fun to make – perfect for toddlers and even bigger kids who want to join in on the creative crafting experience. Get ready for hours of imaginative playtime that your child will treasure forever! tottreasuresnorthbay
19. Handmade Ladybug Hat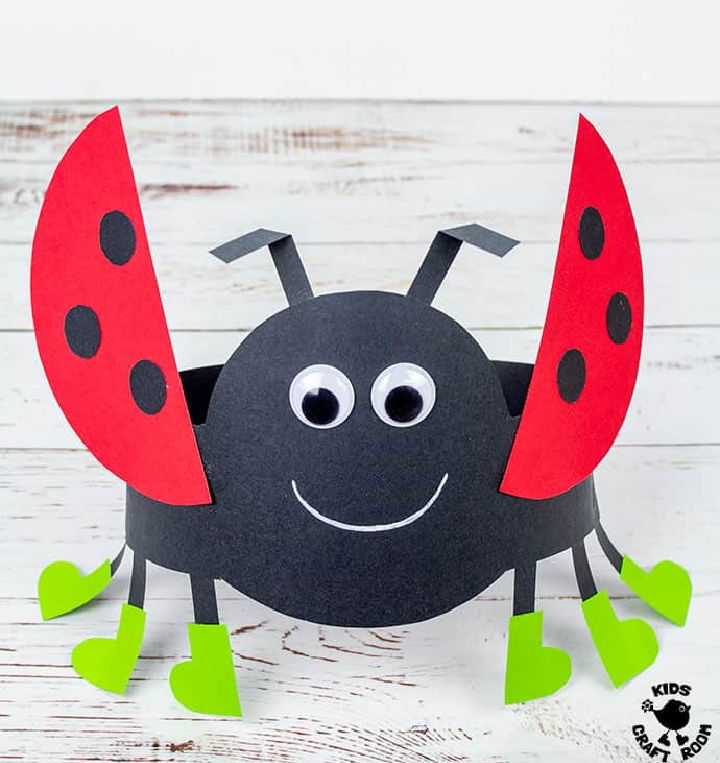 From sun hats to beanies, there are endless possibilities for hat crafts that suit your style. A DIY ladybug hat is the perfect activity for some fun-filled Summer days! With a free ladybug craft template, this cute insect craft will have kids of all sizes smiling and excited to make it. It's super easy to create, and your children will get a kick out of crafting and wearing their adorable Hats.
Kids love ladybugs, so this creative project is one they won't be able to resist! Make memories with the whole family by spending an afternoon working together on this unique activity—it's guaranteed that everyone will have plenty of laughs throughout the process. kidscraftroom
20. Simple DIY Paper Plate Cat in the Hat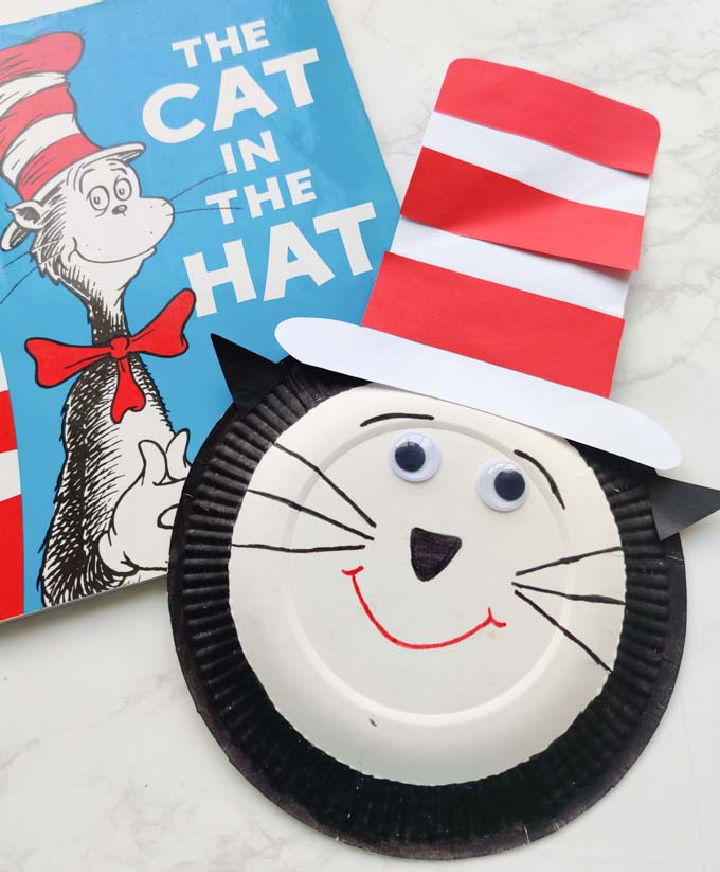 Do you want to have a magical afternoon with your little ones? Make a cheerful paper plate cat in the hat craft! This simple DIY project is easy to assemble and requires only basic supplies. Perfect for beginner crafters, all you need is one paper plate, googly eyes, craft paper in different colors, markers, scissors, and glue.
With this activity, you can make an adorable cat in the Hat and help your children make something special they will love and remember forever. And when it's done – voilà – what used to be a humongous mess will now be cleaned up in hours! So grab these materials and start making this delightful paper plate cat-in-the-hat craft, bringing joy and laughter into your home. artsycraftsymom
21. DIY Silly Corona Monster Hat Using Cardboard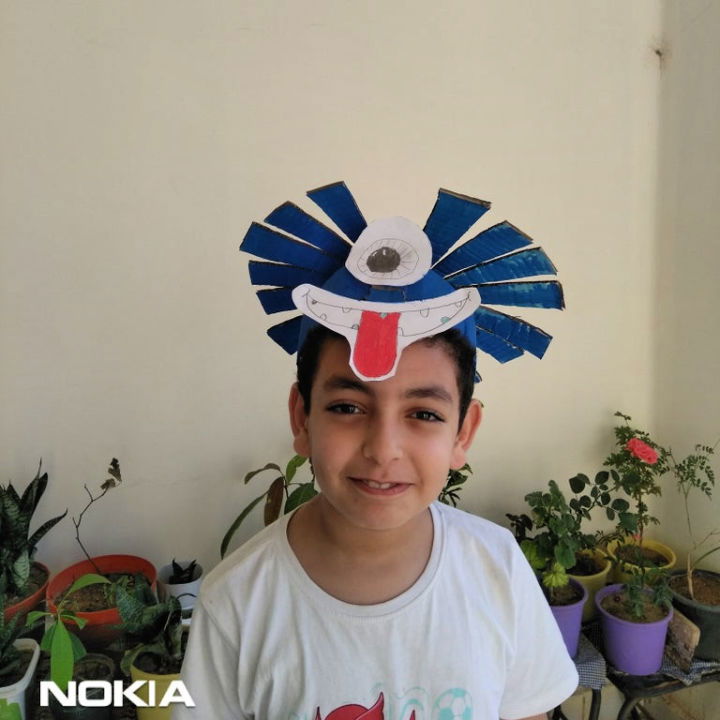 Spice up your wardrobe with this one-of-a-kind silly Corona monster hat. Crafted using cardboard, this handmade Hat is easy to make and will grab everyone's attention. You can make an unforgettable experience with this silly Hat, perfect for parties or just a cozy night in. Give the classic costume party look a creative twist by making your DIY silly Corona monster hat from cardboard.
Get ready to watch some heads turn when you show off your unique style! This fun and easy craft project requires only simple materials, so it's perfect for anyone—even if you've never crafted. It won't take long until you have the amazing resulting Corona Monster Hat that will surely draw smiles and admiration from friends and family alike! instructables
22. Origami Paper Hats Tutorial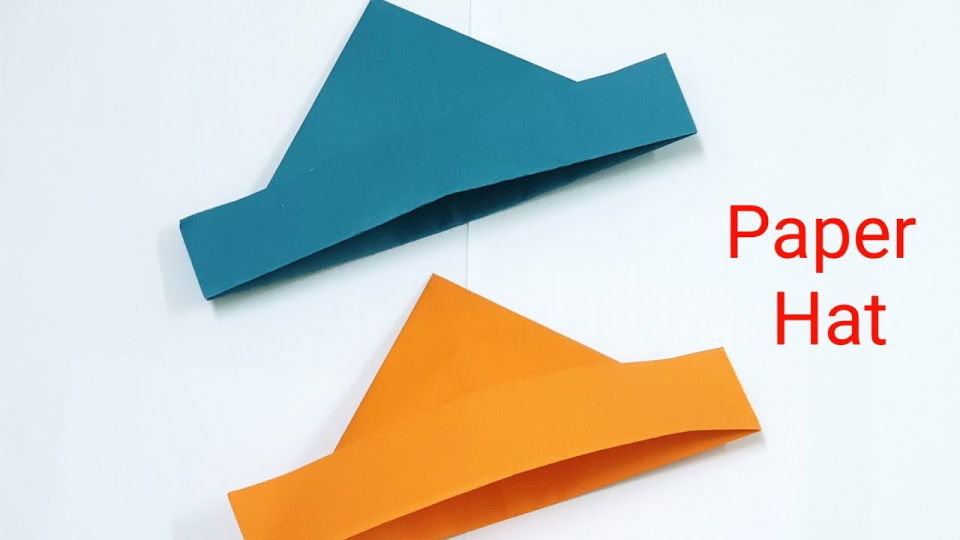 Hat crafts are a great way to add a personal touch to your wardrobe and express your creativity. Be creative and crafty with DIY origami paper hats! Look great while making your handmade hats with this easy paper craft. It's surprisingly simple – all you need is some paper, a few minutes of your time, and imagination to make stunningly beautiful designs for special occasions or fun.
Whether you want to add a touch of sophistication to any costume party outfit or dress up an everyday look, these gorgeous origami headpieces can instantly upgrade it. There are endless possibilities when choosing shapes and colors, so let your imagination run wild! With origami paper hats, look stylish in no time with the perfect addition of handmade flair.
23. DIY Magic Hat Step-by-Step Instructions
Are they looking for an easy and enjoyable way to make your little ones smile? Make a DIY magic hat! Great for all-age kids, this fun craft is easily made with materials found at home or in the classroom. You can make a beautiful hat that any child will love with just a few simple supplies.
Whether it's for dress-up, pretend play, or something special to wear, this magic will surely bring lots of joy and smiles. Let imaginations run wild as children dream up magical stories under their hats! So grab some paper plates, felt pieces, and glue – let's get crafting that unique magic hat today!
24. Making Doctor's Hats Out of Paper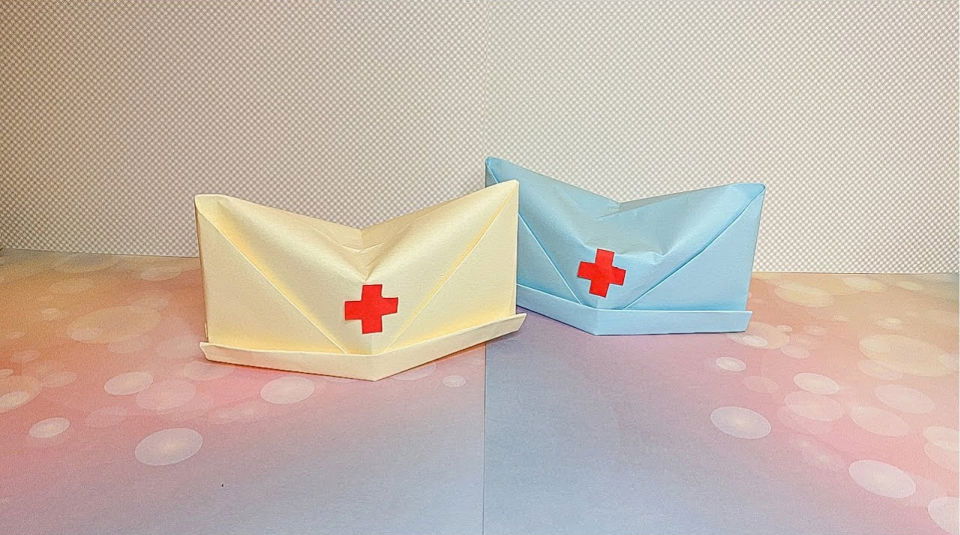 Bring out your inner doctor with this creative and fun paper craft project – a DIY doctor hat out of paper! This simple but effective handmade activity is a great way to keep kids entertained as they make their own unique doctor's Hat to play dress-up. It looks great when complete, but crafting the hats can be just as enjoyable for young children.
With crepe paper, cardstock or felt materials, and basic supplies, you'll have everything you need to make these impressive-looking doctor's hats. The result will be an awesome accessory that your kids can proudly show everyone that not all doctors get their training from medical school!
Plus, when they get tired of wearing them around the house, they can use them in pretend play scenarios or store them away as keepsakes. Why wait? Get started on making doctor hats out of paper today, and watch how proud your little one feels when they flaunt their creation!
25. DIY Cowboy Hat From Cardboard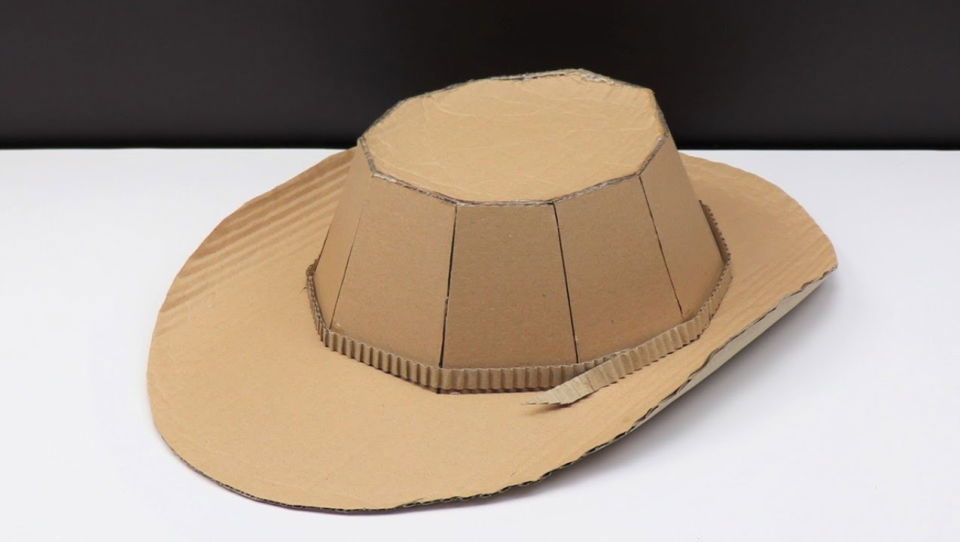 With a few simple supplies, you can make an authentic-looking cowboy hat right from the comfort of your own home. All you need is cardboard, glue, scissors, creativity, and voila! You have an adorable homemade Cowboy hat with any store-bought version's styles.
With DIY cowboy hats made out of cardboard are so easy & quick to put together at home while still offering plenty of charm & character, these funky headpieces are surefire ways to impress guests…or hit them with some country coolness wherever else they travel towards next time around!
Conclusion:
In conclusion, these fun and creative ways to make paper hats for kids exist. With 25 easy fun hat crafts, you can make a wide range of hats for all ages and events. From simple paper sailor hats to more elaborate fruit-inspired party hats, there is something for everyone.
These hat crafts are not only engaging and environmentally friendly but also allow children to showcase their creativity and personal style. So gather your paper, scissors, and glue, and start creating unique paper hats with these 25 fun hat crafts for kids. Let your imagination run wild, and have fun making paper hats together!