Making a DIY backdrop stand can transform your photography sessions, adding a professional touch to your set-up. Explore 25 easy and free DIY backdrop stand ideas, complete with step-by-step instructions and clear visual guides for assembly. Whether you're planning to build a DIY photo backdrop stand or a DIY backdrop stand for a party, these detailed tutorials offer solutions that range from simple PVC backdrop stands to more advanced homemade DIY backdrop stands made from wood. Find the perfect backdrop stand DIY project and start building a versatile and cost-effective solution to enhance your photography today.
Enhancing your photography or event space with a DIY backdrop stand can bring creativity and flair. With options ranging from DIY photography backdrop stands to DIY backdrop stands for parties, you'll find instructions and tutorials tailored to your needs. From DIY PVC backdrop stands to homemade DIY backdrop stands using wood, the choices are vast and varied. Engage with these creative projects and learn how to make a backdrop stand with materials that are readily available, following clear and easy guides that suit all skill levels.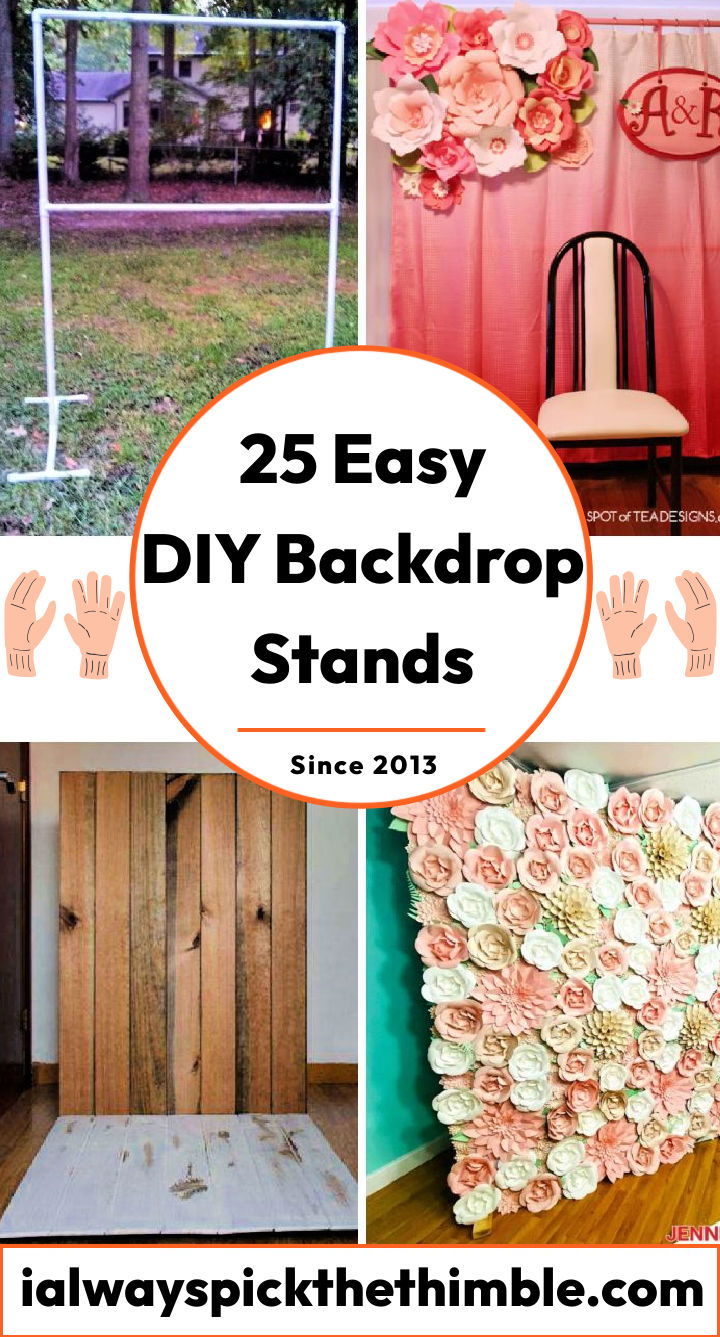 DIY Backdrop Stand Ideas
Are you ready to dive into the world of DIY backdrop stands? These 25 easy DIY backdrop stand ideas are perfect for photographers, event planners, or anyone in need of a customizable background solution. Learn how to make a backdrop stand with our carefully curated collection, offering a variety of options like DIY PVC backdrop stands or cool DIY wood backdrops for photos.
Make a backdrop stand that's perfect for your needs, and take advantage of these free and beginner-friendly tutorials to elevate your work. Whether it's a DIY photo backdrop stand in 10 minutes or building a freestanding PVC backdrop, your creativity is the only limit!
1. DIY Photo Backdrop Stand in 10 Minutes
Make a unique photo backdrop with this simple DIY project. In just 10 minutes, using only $10 worth of materials, you can have your portable and easily storable backdrop. All you need is a ¾″ pvc pipe, end caps, t-pieces, elbow pieces and other easy-to-find parts. Get creative and customize to match the perfect background for any occasion or event! With an affordable DIY photo backdrop solution, there's no need to look for the perfect spot – now you can make it! downhomeinsp
2. Homemade Photography Backdrop Stand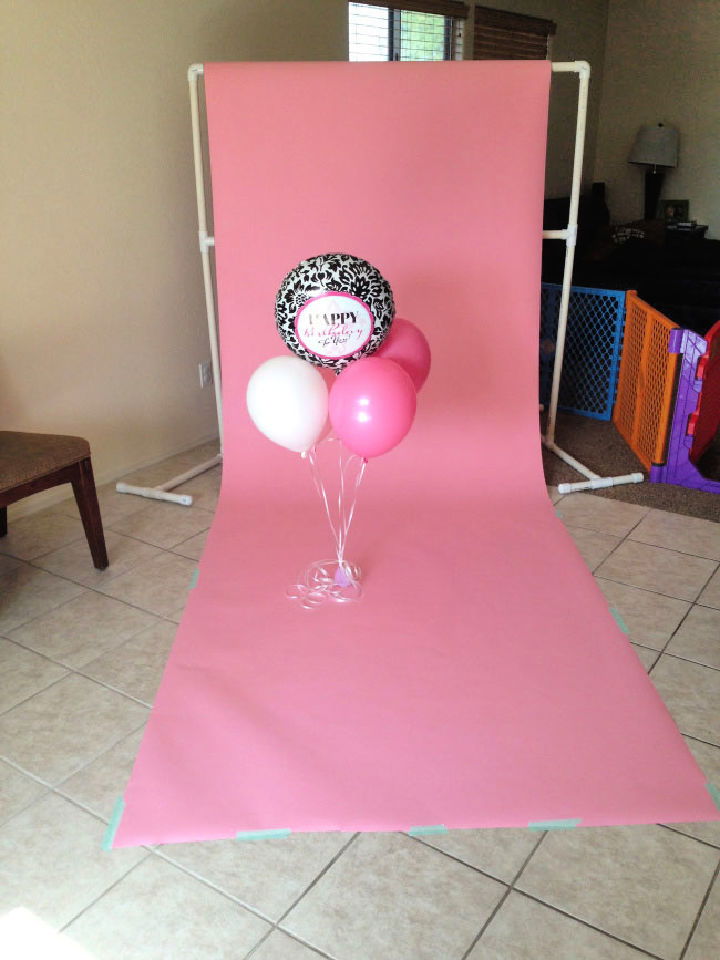 Taking photos at home doesn't have to be expensive! With this DIY photography backdrop stand, you can make a professional backdrop stand in just 10 minutes for less than $10. All you need are ¾-inch pvc pipes, t-pieces, elbows and end caps. Follow this easy guide and make your stylish photography studio with the perfect background for all your shots – no matter what type of photos you take! Have fun crafting your new setup and get creative with it: add lights, extra stands or other decorations to suit your needs. fixthephoto
3. Make Your Own Backdrop Stand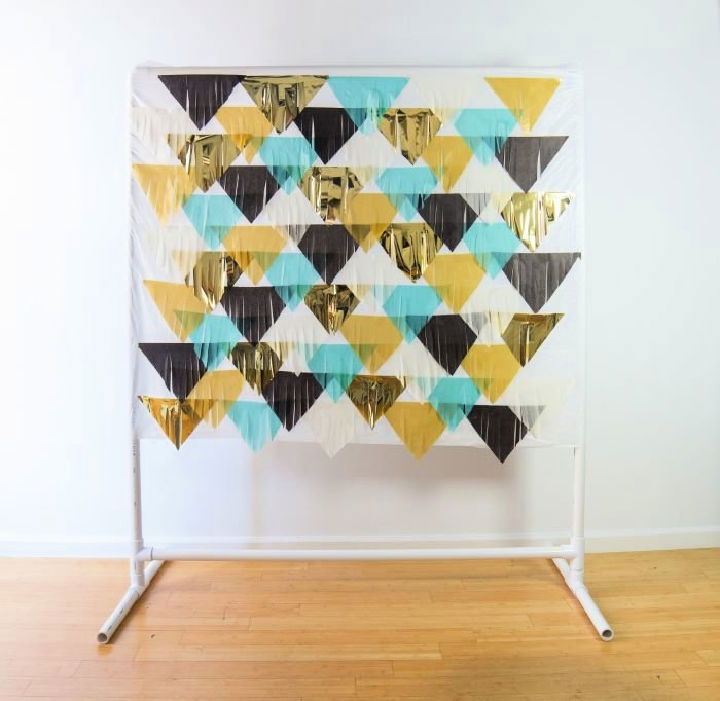 Make your DIY backdrop stand with just a few easy-to-find materials! Save money and get creative with your photography by building a custom backdrop stand. All you need is t-pipes, elbow pipes, 1-meter pipes, 50cm pipes and 2.5-meter pipes to make the perfect DIY studio setup for all kinds of photo shoots.
With these parts, you can design any backdrop that fits the size of your space or project perfectly – giving you ultimate control over the look and feel of each shot. Plus, assembling it is as easy as pie – so anyone can do it! Make your dream home photography studio come true with this simple but effective background solution today! expertphotography
4. DIY PVC Backdrop Stand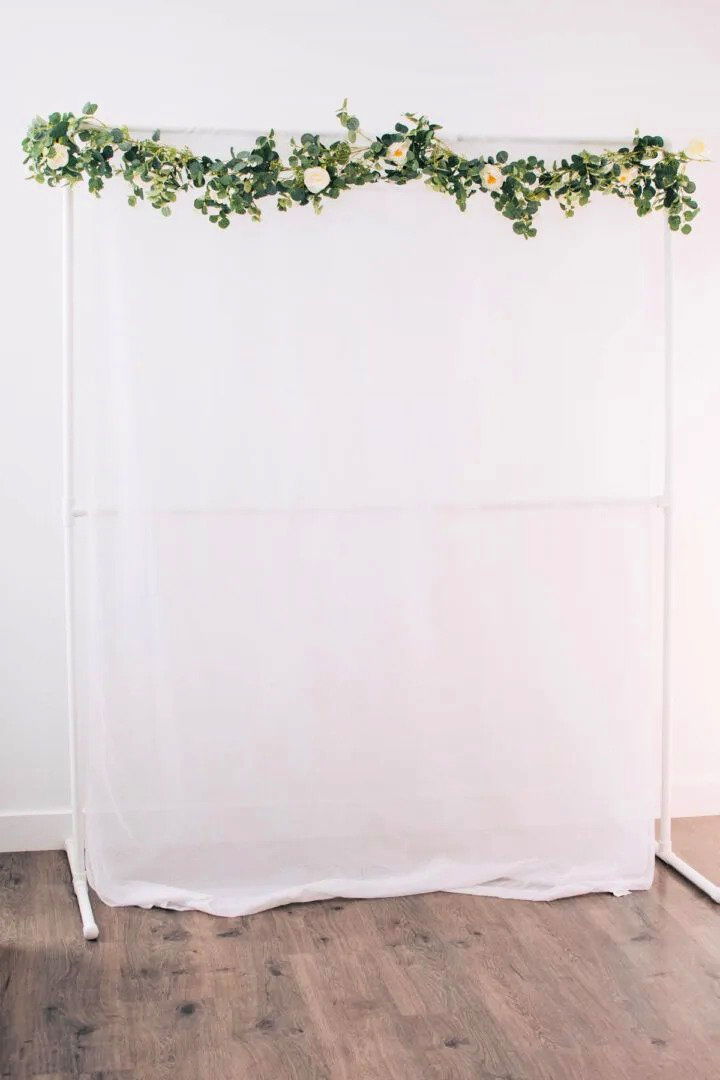 Make your special day even more memorable with a beautiful DIY wedding backdrop stand. Construct your stylish and functional DIY backdrop from ¾ inch pvc pipes, tees, caps, and 90-degree pvc fittings! Perfect for hanging garlands or wreaths for parties or photo shoots. Inexpensive to make and easy to assemble – no special tools needed! Transform any blank wall into a more interesting backdrop without breaking the bank. Get creative with this versatile project that provides endless possibilities you won't find on store shelves! loveloveloveblog
5. Make Backdrop Stand for Photography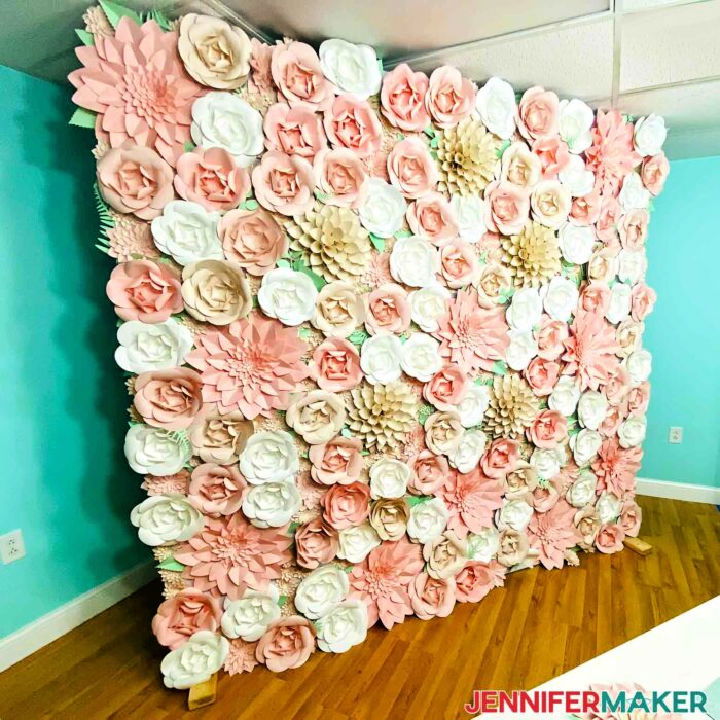 Make stunning photos with a DIY photo backdrop stand that's easy to make and budget-friendly. Bring your photos to life with a DIY pvc pipe stand crafted for the perfect backdrop! It's easy to make and comes in virtually any size you need. This 8'x7′ pvc version is lightweight and ideal for fabric curtains or backdrops. You'll need some 1″ diameter pipes, slip elbows, tee connectors, and caps to get started – no matter how experienced you are at crafting DIY stands. Ensure you have great photos with a sturdy yet lightweight backdrop stand today! jennifermaker
6. DIY Party Backdrop Stand
Transform any event into a memorable moment with a DIY party backdrop stand! Crafted from durable pvc pipes, this customized stand is easily transportable and great for photo backdrops or showcasing your dessert table. This plan includes everything you need: 60", 12" and 36" straight pvc pipes, elbow/l joints, t joints and caps so you can set up the structure quickly and easily. With custom sizing available to fit any space, make your next event unforgettable with a one-of-a-kind party backdrop stand! spotofteadesigns
7. DIY Newborn Photography Background Stand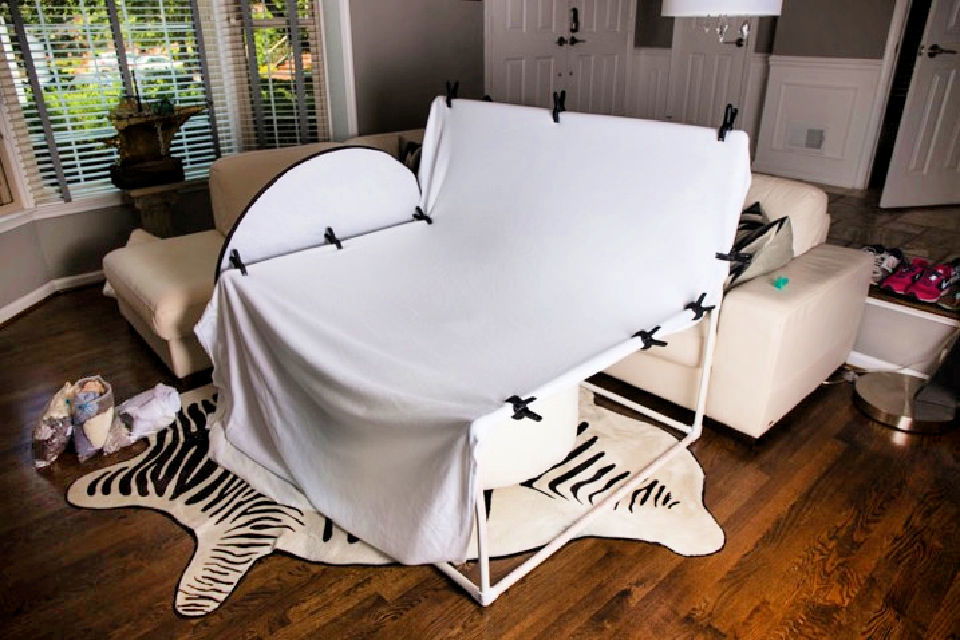 Make professional-looking newborn photography with this DIY backdrop stand that costs under $20 and can be built in under 15 minutes. This easy-to-follow guide eliminates wrinkles in your background fabric and reduces post-processing time.
All you need are four 10-foot lengths of ¾ inch PVC pipe, PVC fittings, and a newborn posing beanbag to place under the center of the stand. Impress your clients and present your newborn photography business more professionally with this backdrop stand. Safety should always be your top concern as a newborn photographer. digital photography
8. Handmade Photo Backdrop Stand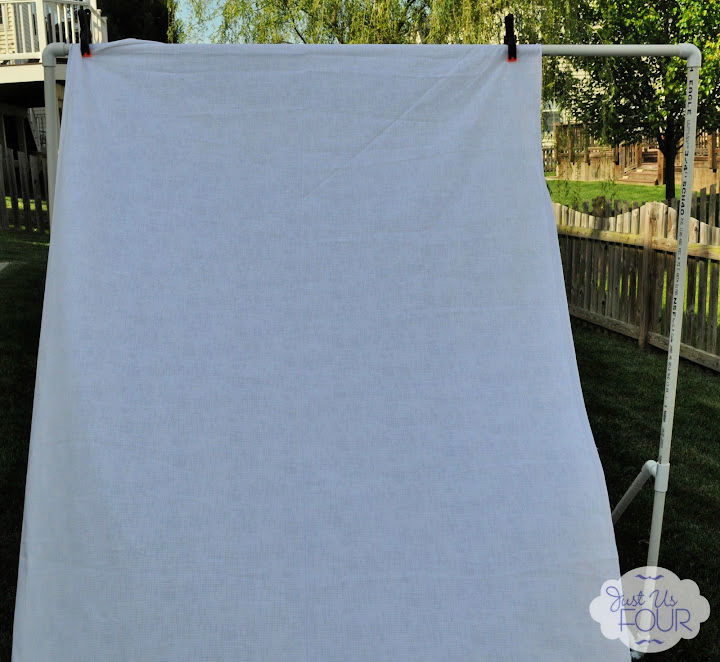 Turn your get-together into a special occasion with this photo backdrop stand! Follow simple, step-by-step instructions to make a fun and easy photo booth for any occasion. With just ¾″ pipe, 90-degree elbows, 45-degree elbows, ts and t-ish things, you only need creativity to customize the stand. Get ready for amazing photos – perfect for parties or life event memories! mysuburbankitchen
9. Building a Freestanding PVC Backdrop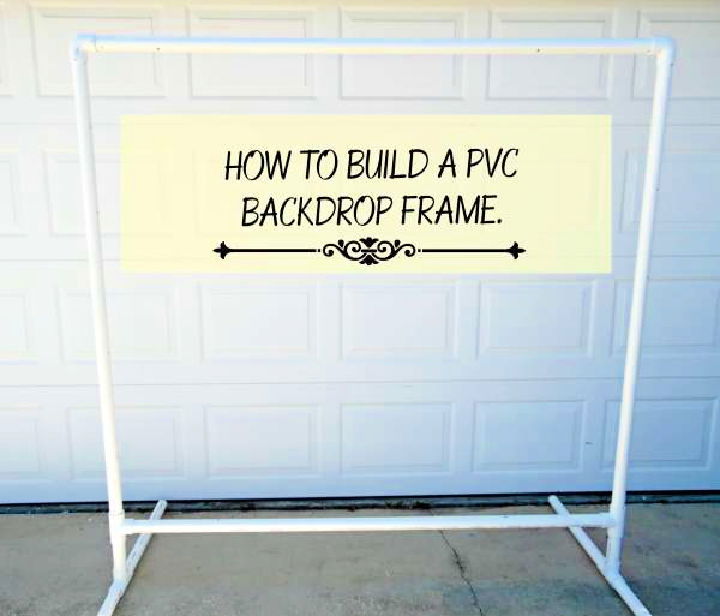 Take your photography on the go with a portable wooden backdrop stand that's lightweight and easy to assemble. This DIY freestanding pvc backdrop is perfect for any party or photo booth. Making your own allows you to save money and customize it as you wish! With just a few pieces of 20-inch, 6-inch pieces of pvc, pvc tees & elbows, and fabric, you can make your freestanding backdrop in no time. Follow a simple step-by-step tutorial to make the perfect backdrop for any event. Check out the easy guide now and start crafting your custom creation! abbikirsten
10. Making a Photography Backdrop Frame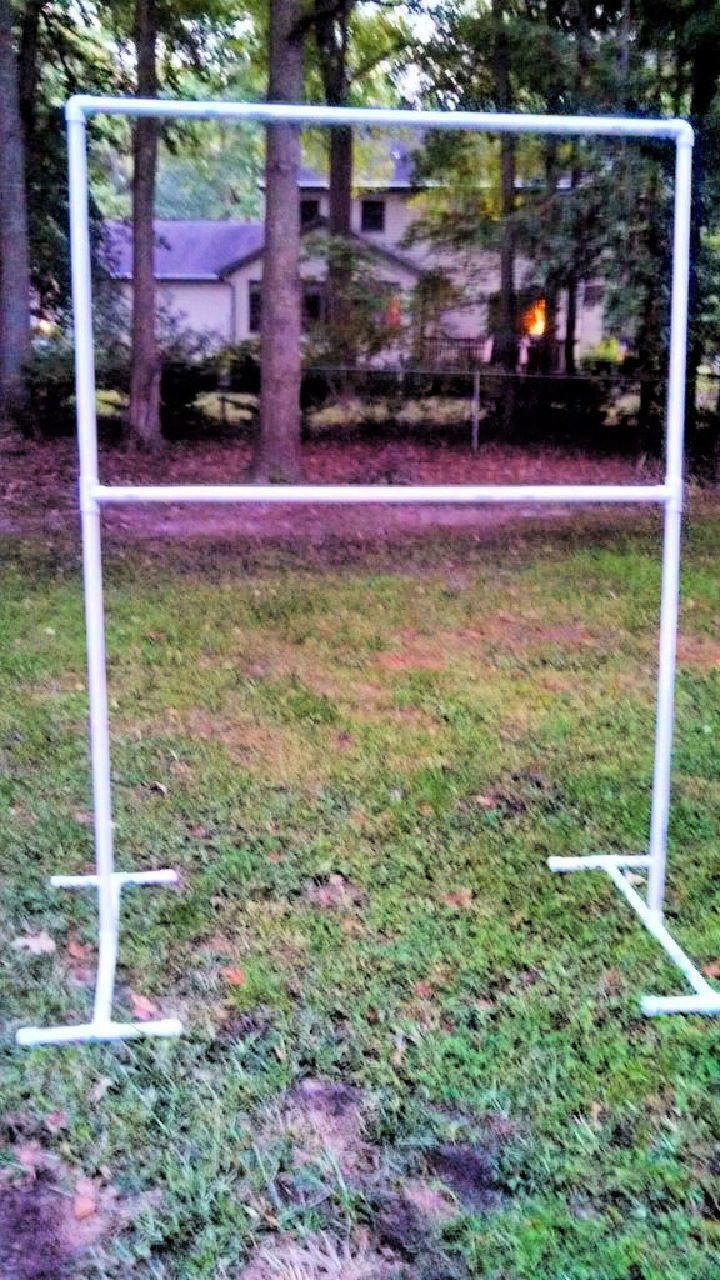 Are you ready to make your DIY photography backdrop frame? This simple and time-saving project will add a personal touch to your photos at any event. You only need lengths of 1″ pvc, t-connectors without threads, 90-degree connectors, and end caps without threads. Make the perfect backdrop for hours of entertainment and display your photography skills in style! With these easy instructions and inexpensive materials, you can have a personalized backdrop frame that will impress. Get creative with your designs today! instructables
11. Cool DIY Wood Backdrop for Photos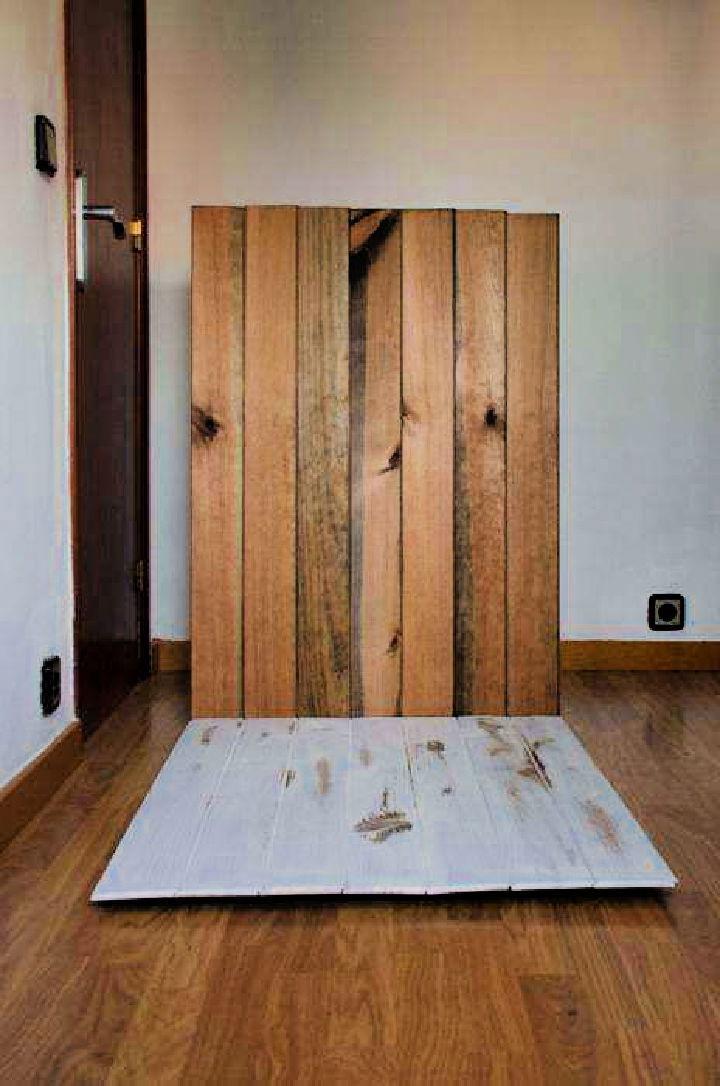 Build a stunning backdrop for your photography projects with this simple DIY project! You can craft an elegant and affordable wood backdrop using pine flooring boards, beams, and wood stain. Paint the boards with white acrylic water-based paint before adding one coat of petroleum jelly as a sealant. This versatile design can be used in many different settings, making it the perfect choice for professional photographers on a budget. Try it today and make the perfect picture every time! expertphotography
12. DIY PVC Pipe Photography Backdrop Stand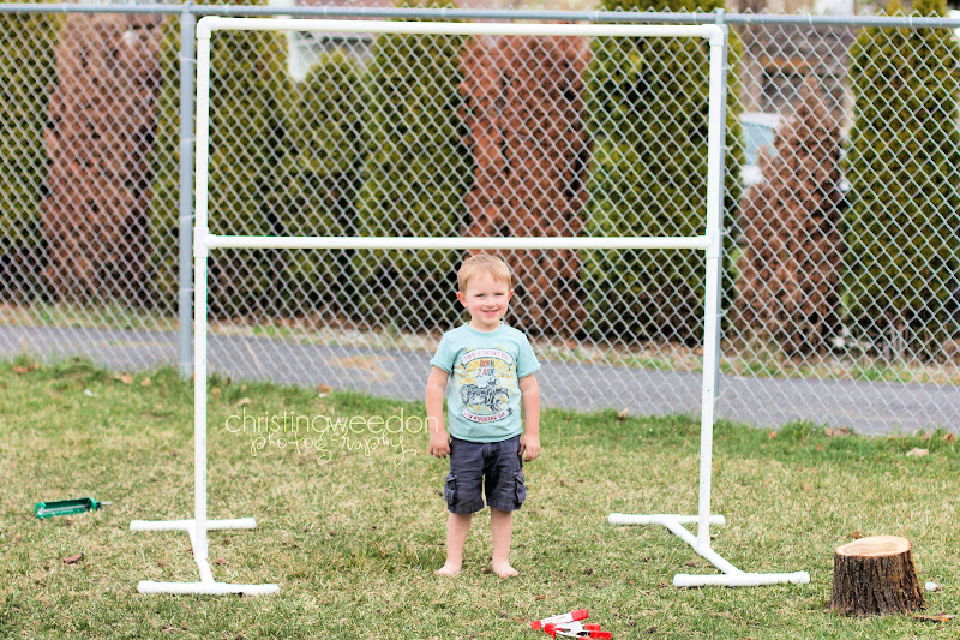 Capture the perfect moment with confidence and style! Make stunning photography backdrops for any occasion with this easy-to-follow, wallet-friendly guide! Use a few simple items to assemble a pvc pipe backdrop stand in no time – all for under $20. All you need is 1-inch scheduled 40 pvc pipe, 90-degree slip-in elbows, t shape slip–connectors and end caps to get your backdrop up and running quickly. This cost-effective and durable DIY stand creates the perfect background for special events or everyday pictures. dandelionsonthewall
13. DIY Photo Backdrop Stand
Take your photography to new heights with this remarkable, custom-made photo backdrop stand! Get a Particle board 37″ x 24″, along with vinyl peel-n-stick flooring, rope, sandpaper, polyurethane, and fabric to assemble this backdrop. Perfect for personal use or to give off a more professional vibe for events! Easily assemble the particle board and attach materials to build your unique backdrop. Showcase any occasion in style using this DIY photo backdrop stand today! hipandsimple
14. Handmade Photography Backdrop Stand
The perfect solution for budget-friendly photography is here to make DIY photography backdrop. This adjustable garment rack and white-washed wood photography backdrop are the perfect solution for your needs.
With a cardboard mailing tube, you can easily set up the backdrop stand without any tools required. The setup is versatile and customizable so you can adjust it according to the project's needs. Moving all components off-site is easy if necessary, as they are lightweight and take apart quickly. Get your photos done with this simple yet effective solution today! creativecaincabin
15. How to Build a Newborn Backdrop Stand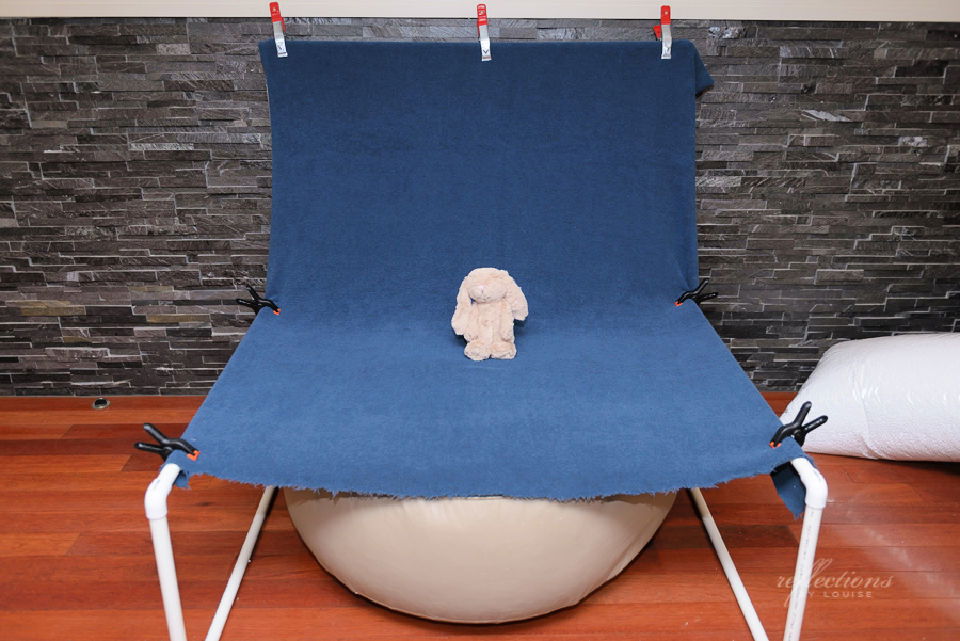 Witness the miracle of creation with this easy DIY newborn backdrop stand! Learn how to build a durable, lightweight and stable photography backdrop stand by using 4 x 20mm diameter pvc pipes, 20mm 90-degree pvc corners, 2 x 20mm pvc tees and 4 x 20mm corner pvc pieces. With minimal effort, you can make your simple yet elegant photography setup that will save you hours in photoshop post-processing. Get ready for the perfect shot of your precious new baby – it's fast, easy and fun! reflectionsbylouise
16. DIY Wedding Backdrop
Unlock the potential of your wedding decor, and let the curtains do the talking DIY wedding backdrop! They are just as easy to remove and allow your width to be adjustable. This backdrop is also super easy to transport and reassemble wherever needed – perfect for any wedding venue. And at the end of the night, disassembling the backdrop is a breeze too! Plus, its gorgeous look will make a stunning addition to your special day. Don't settle for anything less than perfect – choose this DIY wedding backdrop today! instructables
17. Making PVC Backdrop Stand for a Bed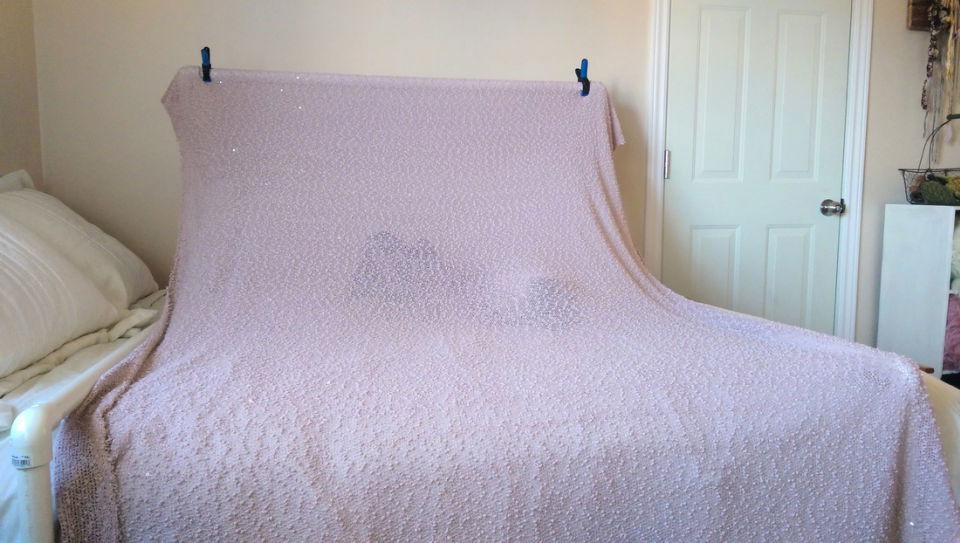 Open the door to a beautiful vision, swift and effortless. Bring the perfect backdrop to your newborn sessions with an easy-to-build pvc backdrop stand! This low-cost, time-saving solution uses inexpensive materials: pvc pipe, t" joints, corner joints and scrap fabric. Make your unique creation that'll be sure to wow clients without breaking the bank. Get creative and build something you can use in your newborn sessions today! diyproprops
18. DIY Backdrop Stand Using Fabric and PVC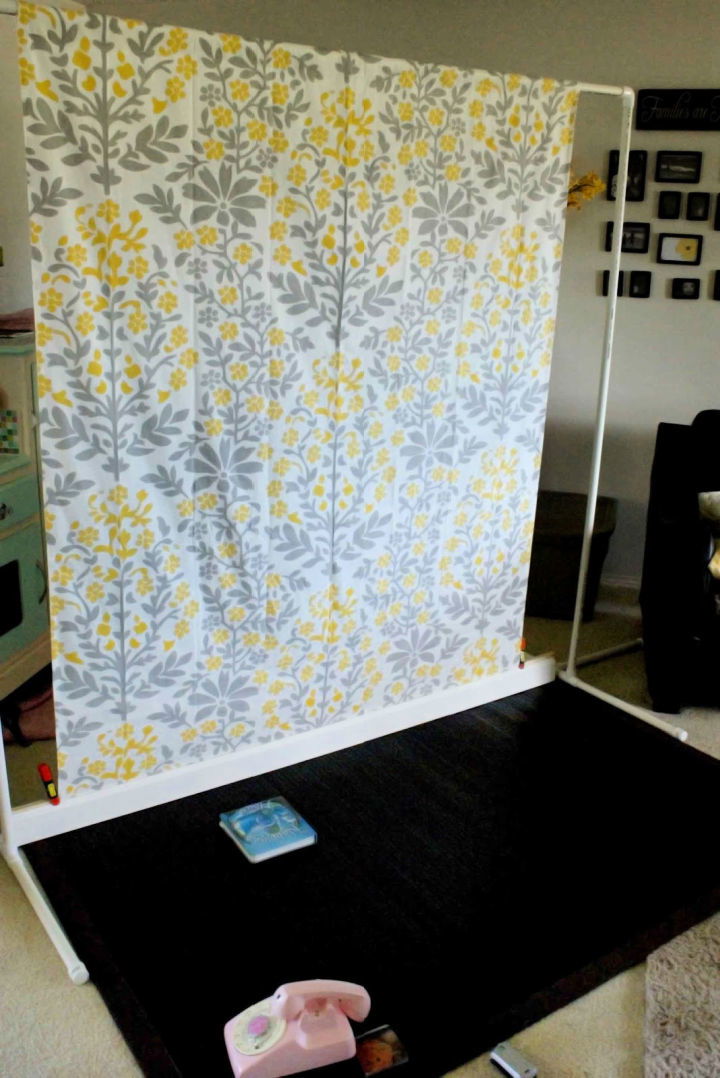 The solution to your backdrop framing needs is here – backdrop stand! Crafted with a few common home depot or lowes items, this stand can easily be built for only $15. Plus, you can take it apart when not used to store it away until next time. All you need are a few easy-to-find items – that's it! Get your perfect backdrop today with an easy-to-assemble backdrop stand! easypeasypie
19. DIY Photo Backdrop Stand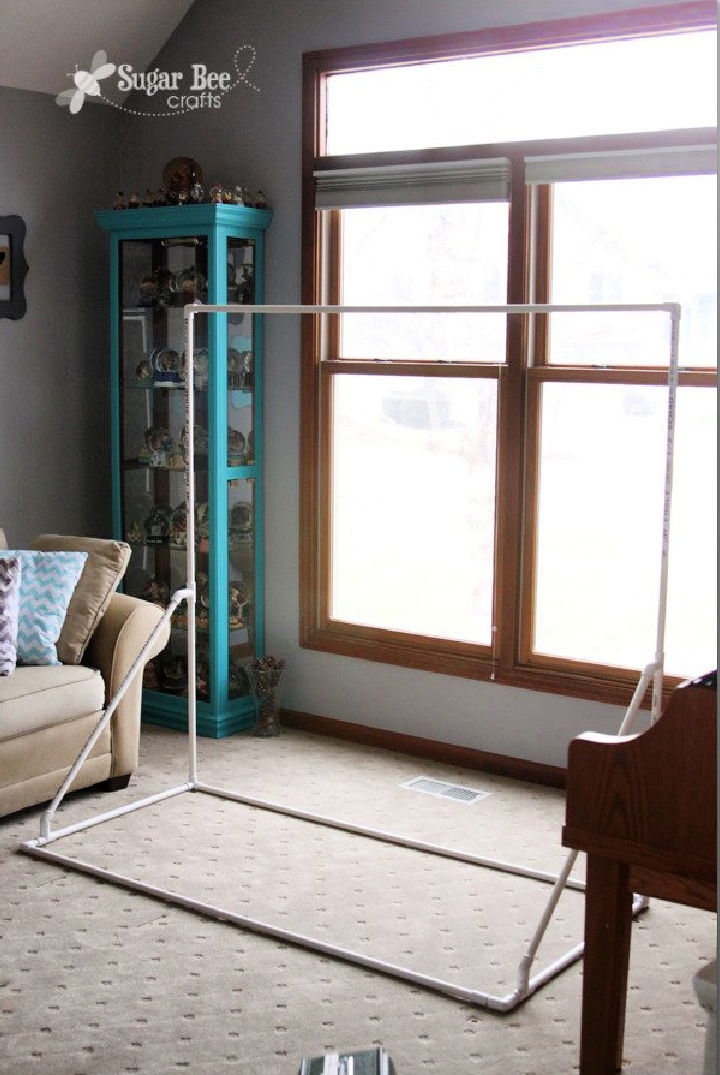 Bring the fun of a photo booth to your next gathering with this simple DIY photo backdrop stand! With just some pvc pipes and clips, you can hang any fabric sheet or background paper in minutes. Whether it's a professional backdrop or something more unique, this simple stand is an ideal way to get creative with your photos and make lasting memories! Get the perfect picture every time – start building your DIY photo backdrop stand today! sugarbeecrafts
20. Photo Backdrop Stand Idea for Pets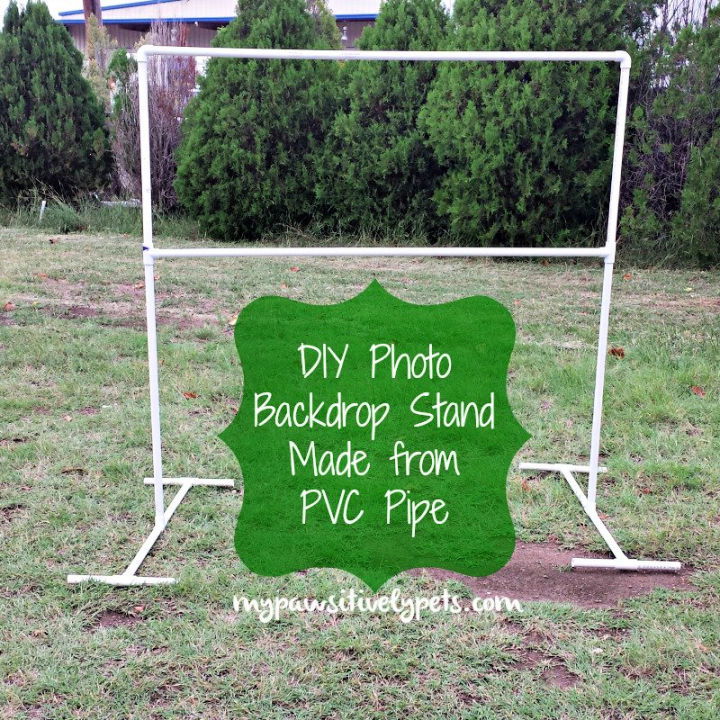 Treasure the moments shared with your beloved pet; cherish forever the lasting bond that never fades away. With a DIY photo backdrop stand for pets, you can make amazing pictures without spending much money.
This photo backdrop is easy to make with the pvc pipes already in your home store – all it takes is $3 and some creativity. Be sure to snap some shots before the perfect moment passes; these photos will be memories that last forever. Start taking unforgettable pet portraits now – get started with this affordable, DIY photo backdrop stand today! mypawsitively
21. Portable Background Stand for Studio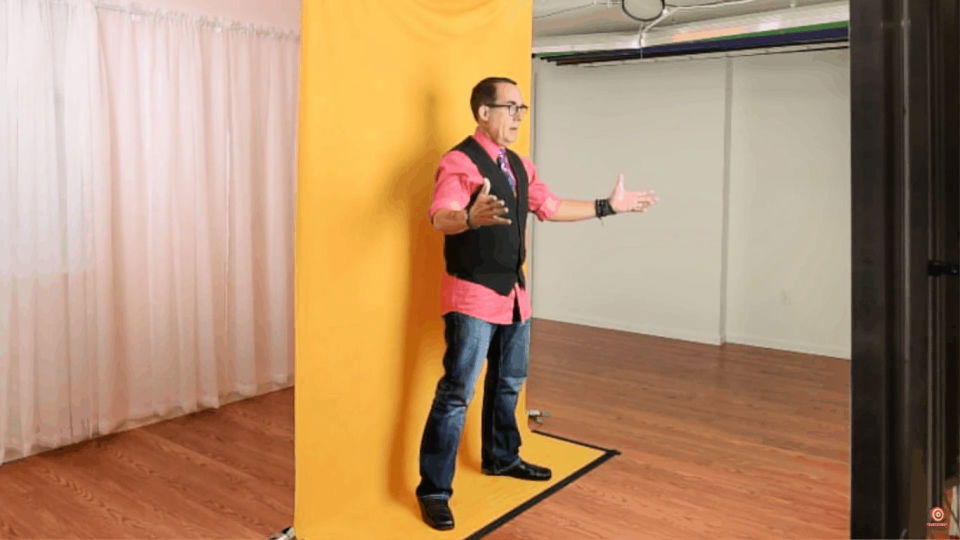 Elevate your photography game with DIY photography backdrop stands that are customizable and affordable. Accessing the art of photography has never been easier – capture stunning, studio-quality portraits from the comfort of your home with a DIY portable background stand.
This stand can make a great portrait background with pvc pipes, caps, couplers, elbows and tees. The dimensions are 38″,36″, 18″and 6″, perfect for full-length shots. It's lightweight and portable, too – so take it on location shoots or use it in your home studio. Get creative with colors or patterns of fabric for different backdrops that will give you professional results! joeedelman
22. Easy DIY Photo Backdrop Stand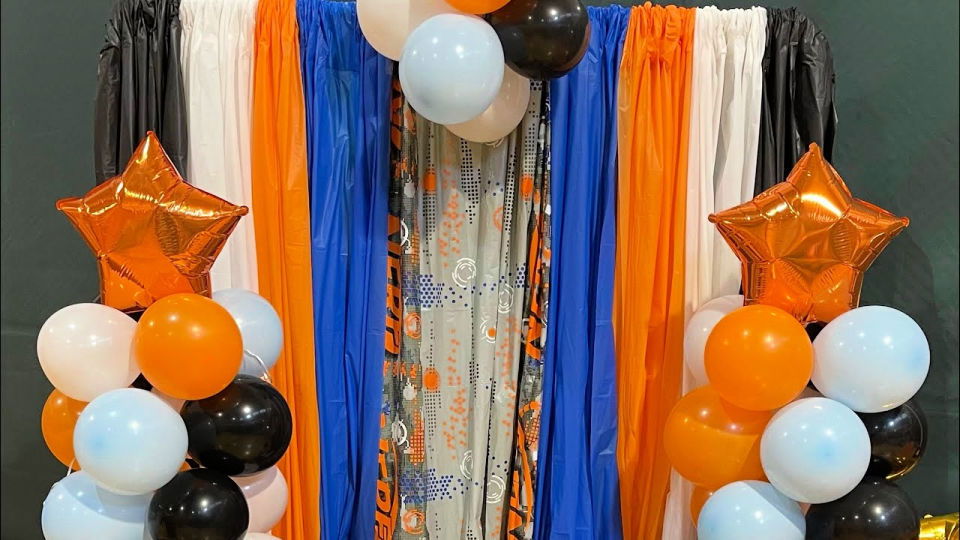 Make your party unforgettable with a DIY backdrop stand for party that adds a personal touch. Introducing easy DIY $15 photo backdrop stand! This pvc pipe stand is the perfect way to make your photo booth for any event or use it as a simple yet elegant backdrop behind a table setting.
You can make an eye-catching backdrop with pvc pipes and colorful curtains. Plus, it's easy to assemble to take pictures quickly! Get creative with your photography and make beautiful memories for everyone to cherish at your next big event – all thanks to the amazing DIY backdrop stand.
23. PVC Double Backdrop Stand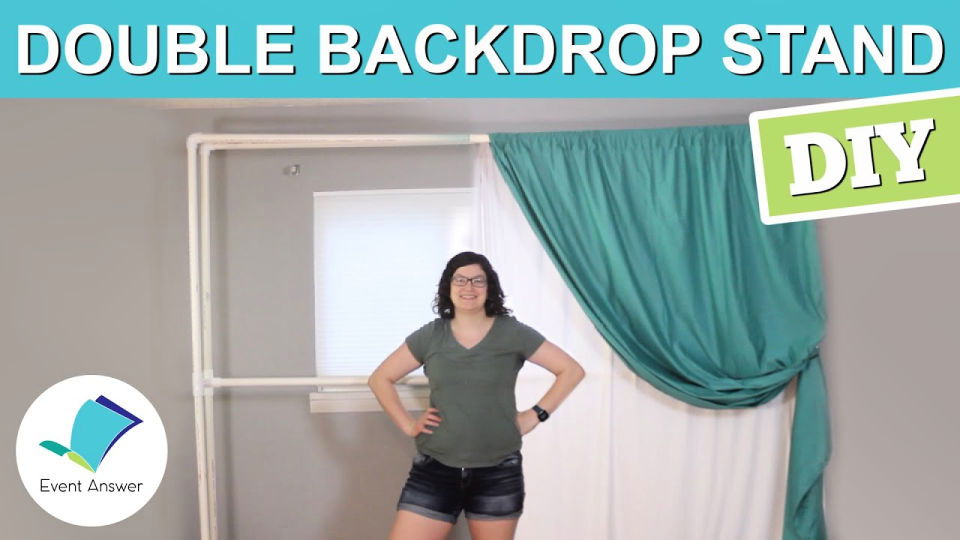 Make a stunning dual-layer backdrop in under 30 minutes with this pvc double backdrop stand. The 7′ tall and 8′ wide stand is constructed from 1" diameter pvc pipes, 90-degree elbows, and four-way tees for added support. Great for photo booths, birthday parties, weddings or any other event that calls for an eye-popping display! With easy setup and takedown, you can ensure your events always look their best.
24. How to Make a Backdrop Stand at Home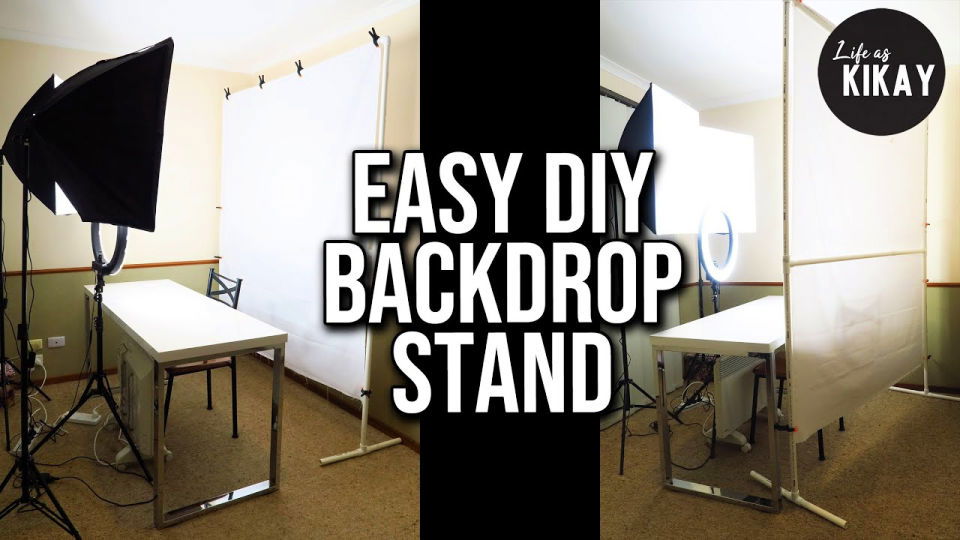 Get creative with homemade DIY backdrop stands that are unique and perfect for any occasion. Make your DIY backdrop stand in under 10 minutes with pvc piping! With just 25cm, 50cm and 1-meter pvc pipes, t-connector pvc pieces, elbow connector pieces, tube connectors and end caps – you can make a professional background to take amazing photos. This quick and easy project is perfect for any level of experience – try it today!
25. DIY Backdrop Stand Using PVC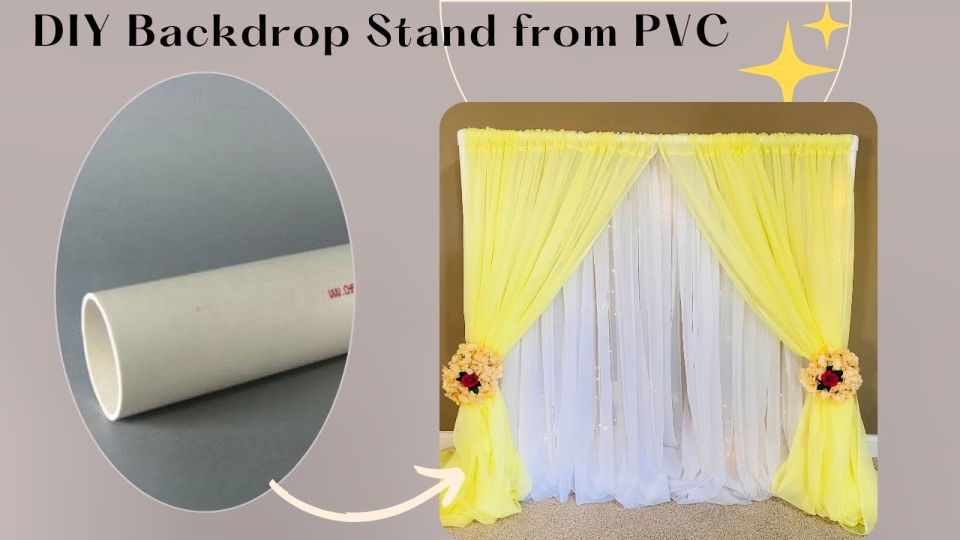 This DIY backdrop stand creates a beautiful backdrop for your home or special event! This easy-to-assemble stand comprises 1" pvc pipe, wood panels, table caps, three-way tees and elbow tees. You can choose different colors to make the perfect look for photos or decorations. It's great for parties, weddings, photo booths or other special occasions and will give you years of use. With a few simple tools and creative ideas, you can build this stunning backdrop in no time, giving your space an elegant touch that stands out from the crowd!
Conclusion:
In conclusion, DIY backdrop stands offer a creative and cost-effective solution for enhancing your photography sessions, whether homemade or professionally built. From PVC pipe creation, wooden structures to portable setups, you can customize these diy backdrop stand ideas to match your unique needs. So, whether your focus is newborn photography, parties, weddings, or pet images, the versatility of a DIY backdrop stand can immensely enhance the quality of your work. Stand up your creativity with a DIY photography backdrop stand project today!