Clay is a versatile material that can be used to make various crafts. Whether you want to make something beautiful, useful, or fun, clay can help you achieve your artistic goals. Explore these 25 easy clay crafts you can try at home to make amazing things. You will find clay art and craft Ideas for different occasions, styles, and skill levels.
Some of the clay crafts in this list are perfect for gifting or personalizing your belongings. For example, you can make marbled clay ring dishes, polymer clay covered pens, or monogram keychains with clay. These clay ideas are easy to make and look very elegant. You can also use clay to make jewelry, such as clay crescent hoop earrings or sculpy clay violet necklace. These are stunning accessories that will add some flair to your outfit.
If you are looking for some clay crafts that are both decorative and functional, you will love these clay craft ideas. You can make a marbled clay clock, liquid polymer clay bookmarks, or air dry clay whale phone holder with clay. These are useful items that also showcase your creativity. You can also use clay to make planters and pots for your indoor plants. These will bring some greenery and freshness to your space.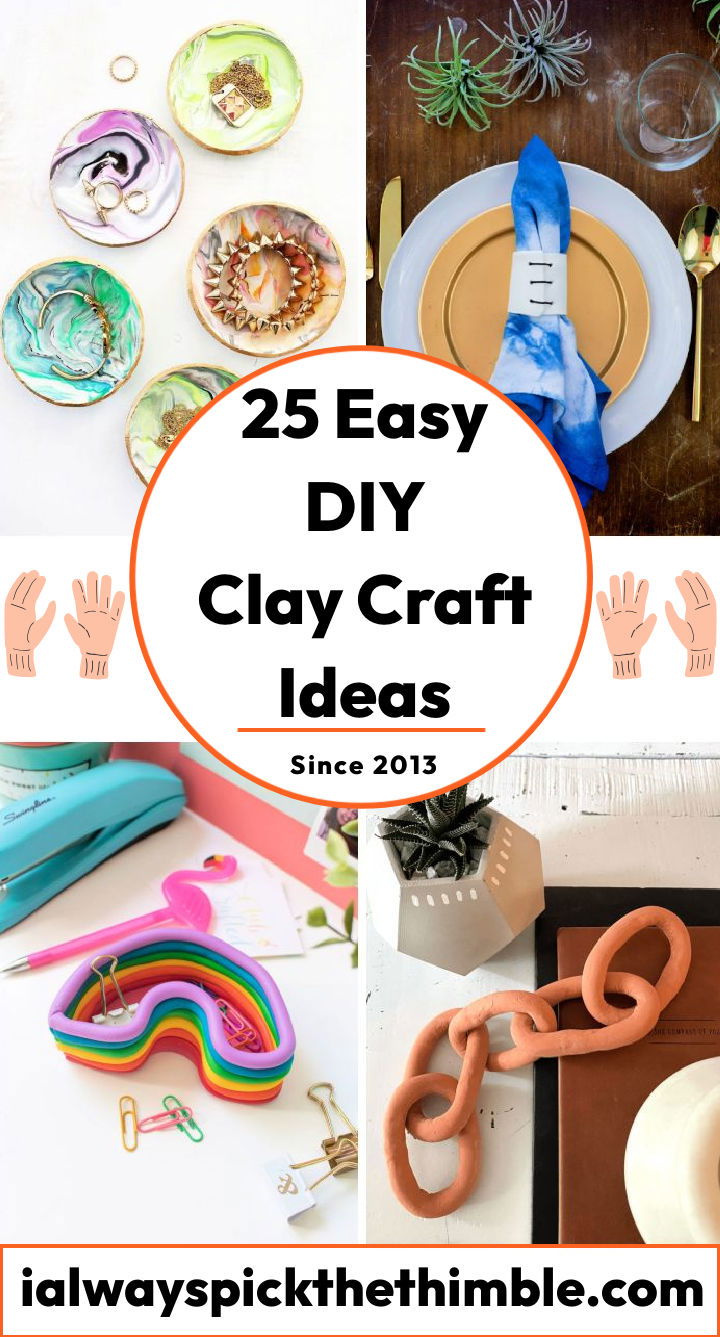 Things to Make with Clay
Clay crafting is a fun and rewarding hobby that anyone can enjoy. With some clay and craft ideas, you can make amazing things. You can use this clay ideas list to guide or develop your ideas. The best part is that you can involve your kids in some projects, such as the clay caterpillar or the polymer clay emoji faces craft. These are simple and amusing activities that will spark their interest in art.
Let's explore these clay craft ideas and found some inspiration for your next project. Clay is a wonderful medium that lets you express yourself and make unique things. So grab some clay and start crafting!
1. Handmade Marbled Clay Ring Dish for Gifts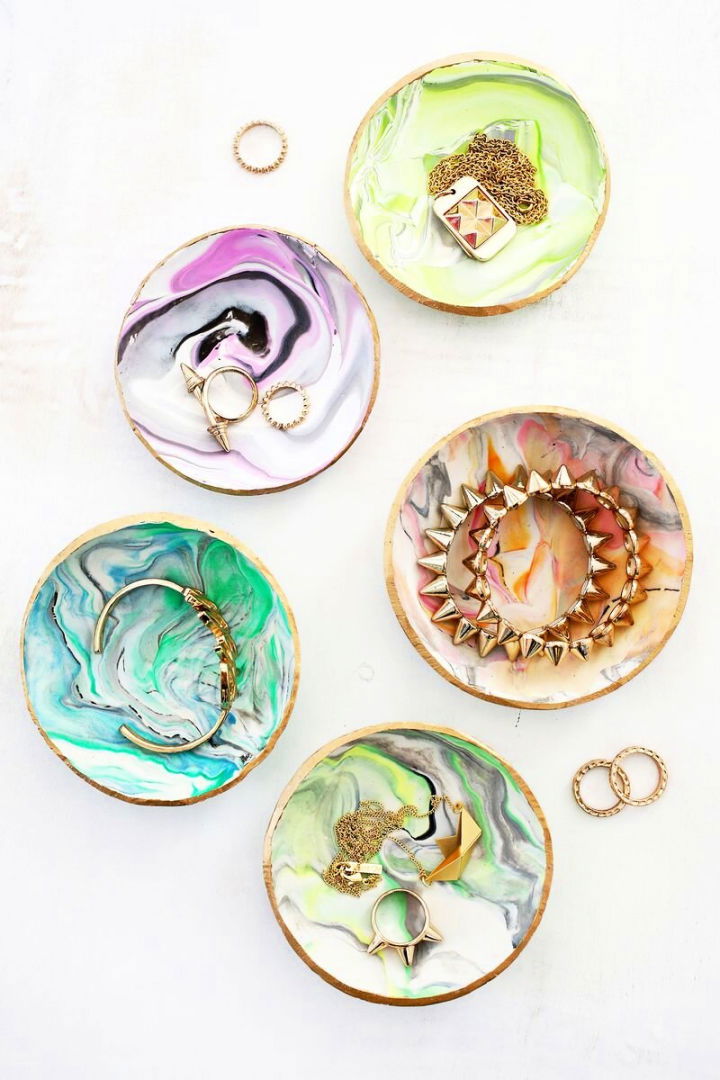 Clay crafts are a fun and creative way to explore the world of sculpting and modeling. Treat yourself or someone special to a beautiful handmade marbled clay ring dish. You can easily make this unique gift perfect for displaying jewelry and other trinkets with just a few supplies.
All you'll need is oven-bake clay in white, gray, black, and the color of your choice, plus an X-Acto knife or plastic clay knife, a small bowl or baking ramekin, gold paint, and a small paintbrush, silicone rolling pin or sizeable round jar for tracing around and glaze to seal the dish. Make something genuinely one-of-a-kind with these easy steps! abeautifulmess
2. Make a Modelled Caterpillar From Silk Clay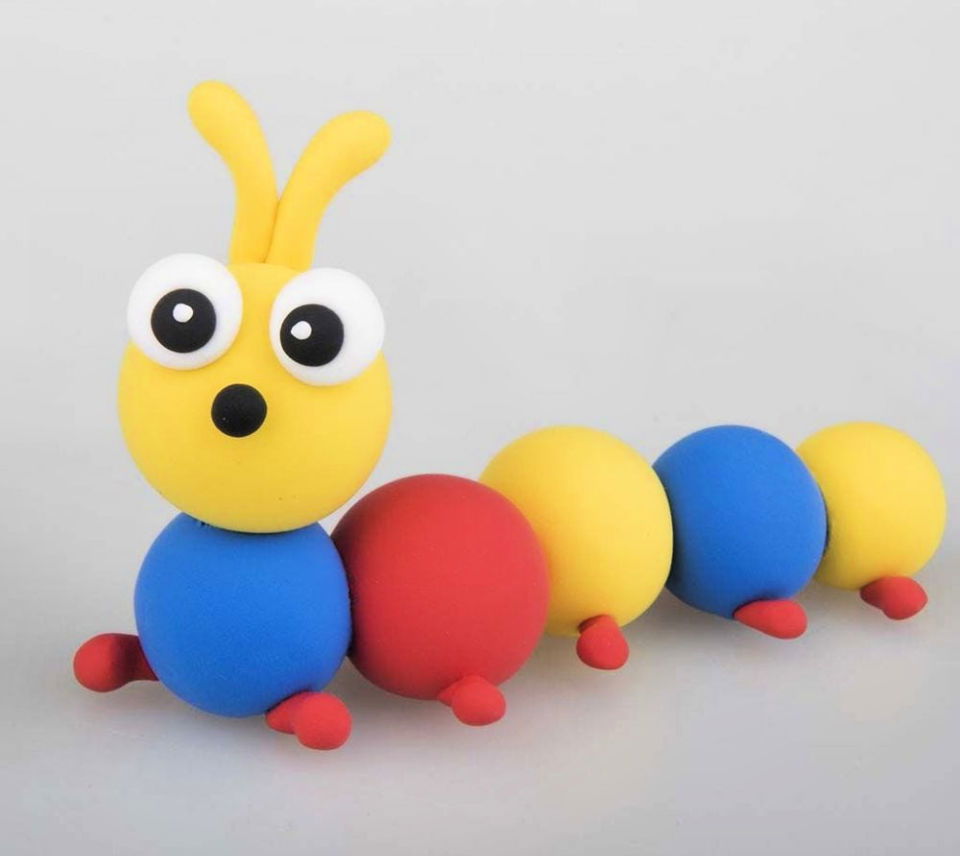 Bring to life an adorable modeled caterpillar with silk clay! Begin by rolling small balls of clay for the body, head, eyes, and nose. You can also make antennae and legs to add to your model.
Assemble everything to make a lovely little caterpillar figure that will brighten up any room or shelf it is on! Make this cute creation today with Silk Clay – the perfect project for children as well as adults alike. cchobby
3. Easy DIY Ombre Clay Bracelet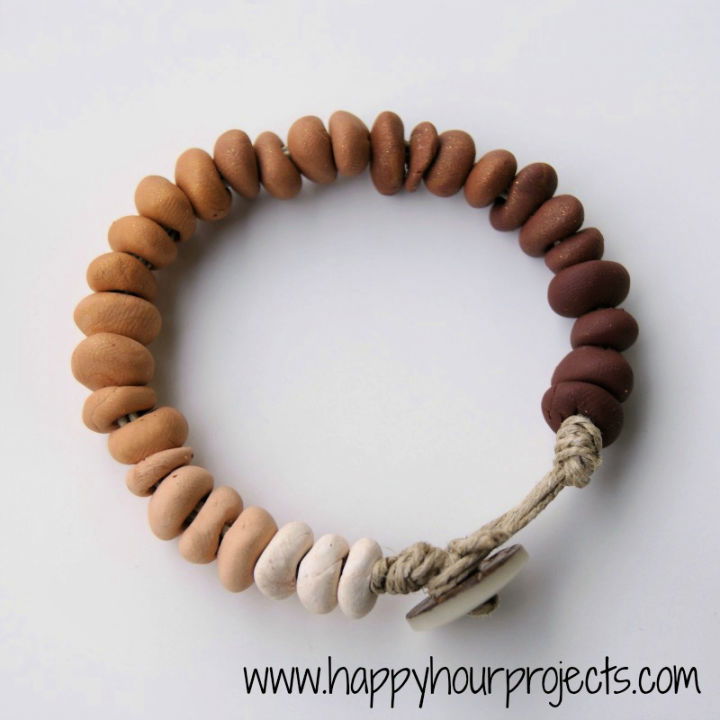 Transform your look with this unique, boho-chic bracelet! Follow this easy DIY tutorial and get crafting today. Make your own unique piece of jewelry using polymer clay in at least one color and white to get an ombre effect.
You'll also need a toothpick, needle, skewer, or other tool to make the holes for stringing together; 24-48″ of hemp or cotton twine; button. With its colorful design and fun texture, it's sure to be liked by all! Make your own ombre clay bracelet today for a touch of style. happyhourprojects
4. Easy Mini Pinch Clay Pot Planters Craft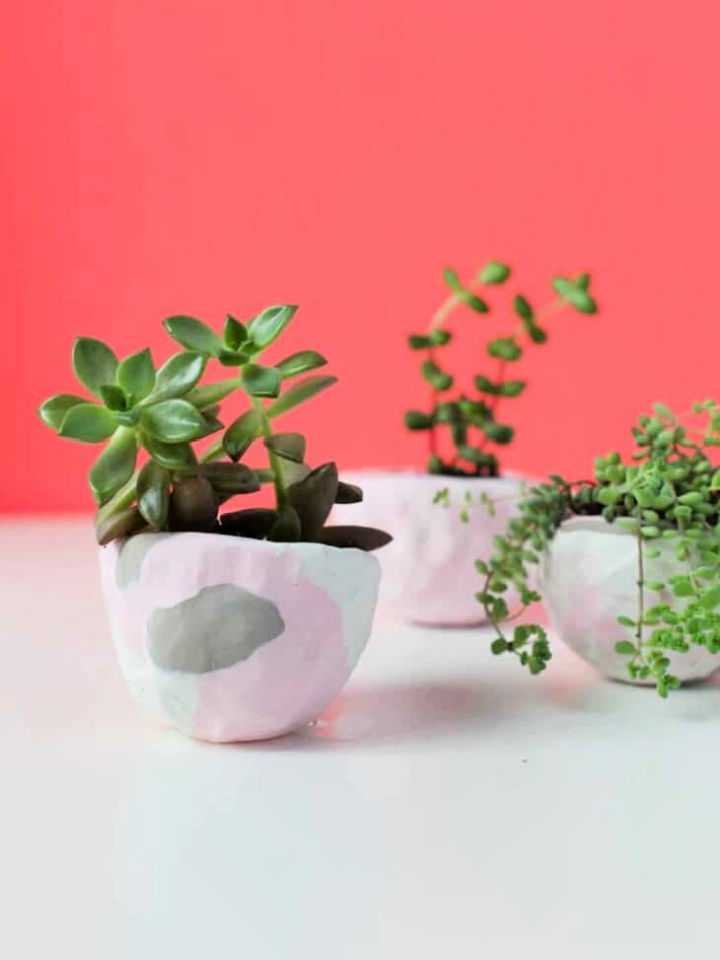 Looking to add a pop of color and life to your home décor? DIY easy mini pinch clay pot planters craft is just the ticket. With only three easy-to-find supplies—oven bake clay in a variety of colors, Sculpey glaze, and a paintbrush—you can make these beautiful mini planters for succulent cuttings or other small plants.
Follow this instructional guide for an easy craft that adds style and personality to any room – no green thumb required! abeautifulmess
5. How to Make a Clay Fish With Step-by-Step Instructions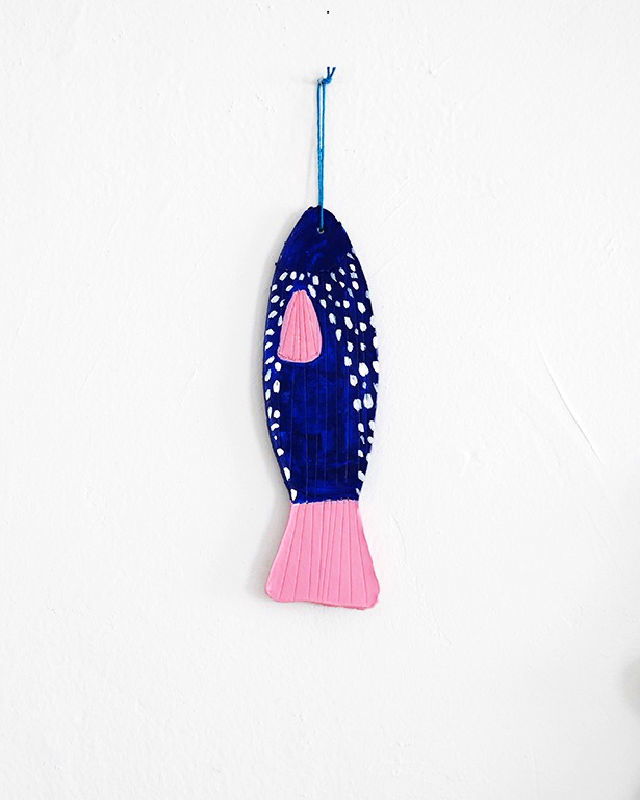 Learn how to make a clay fish with easy step-by-step instructions. Start by gathering your materials – air-dry clay, wire, or toothpicks for armature, and tools like rolling pins and sculpting knives. Begin by forming the body of the fish. Roll out two large pieces of clay into flat discs and place them together before pinching one end together to form the tail.
Add fins, eyes, and scales using small pieces of clay shaped with your hands or cutting tools for added detail. Finally, use wire as an armature to give stability and support, then let it air dry before painting or sealing it if desired! With these instructions, you can easily make a beautiful handmade clay fish! hellowonderful
6. Liquid Polymer Clay Bookmark Craft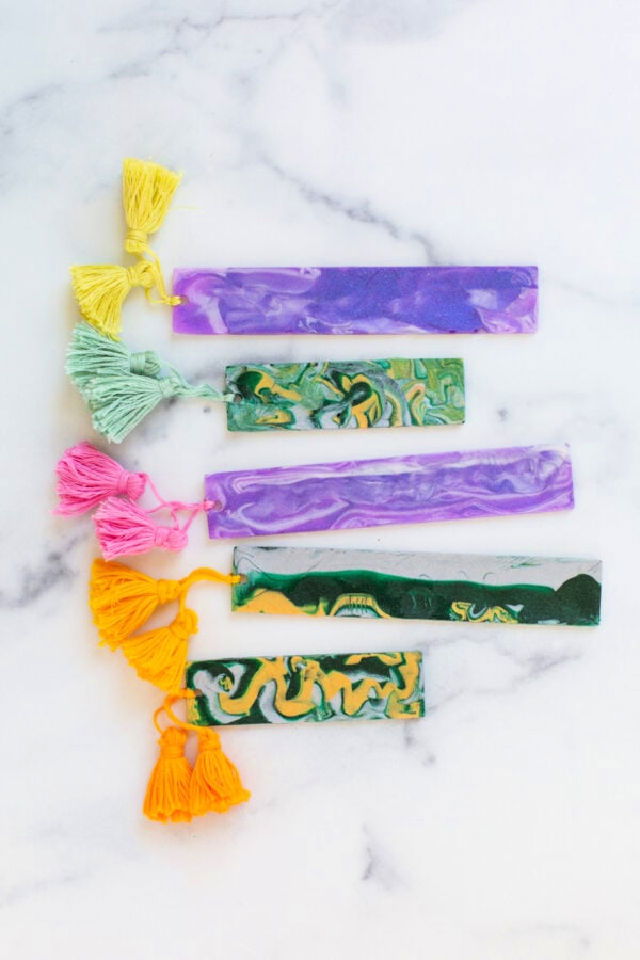 Clay craft ideas can range from simple pinch pots and coil bowls to more complex sculptures and figurines. Make a statement with your next bookmark! Make beautiful liquid polymer clay bookmarks with liquid sculpey, silicone mixing set, and silicone bookmark molds. Add tassels or pom poms to finish it off. All you need is scissors, a glue gun, a baking tray, and some creativity.
Explore the possibilities of this craft and make stunning pieces for yourself or gifts for friends. Unleash your inner artist today with these simple yet stylish liquid polymer clay bookmarks! lovelyindeed
7. Cool DIY Clay Crescent Hoop Earrings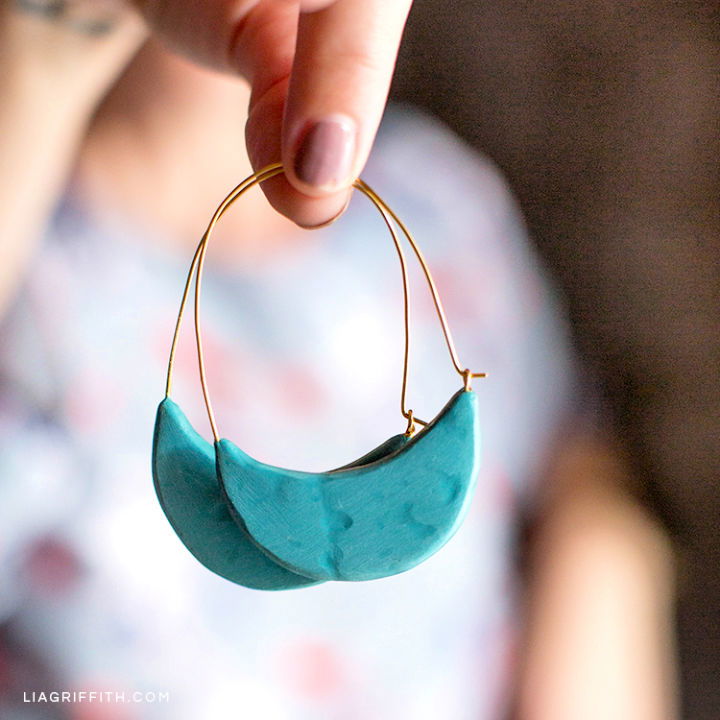 Looking for a fun and easy DIY project to add some unique flair to your look? Check out this tutorial on how to make cool DIY clay crescent hoop earrings! With this step-by-step guide, you'll learn the basics of clay crafting in no time.
Starting with air dry clay, this guide will show you how to shape and paint gorgeous crescent hoop earrings. A perfect project for crafty beginners or experienced crafters alike! So, get ready to make something beautiful today – follow these simple steps and start making cool DIY clay crescent hoop earrings now! liagriffith
8. Awesome Plant Holder Out of Clay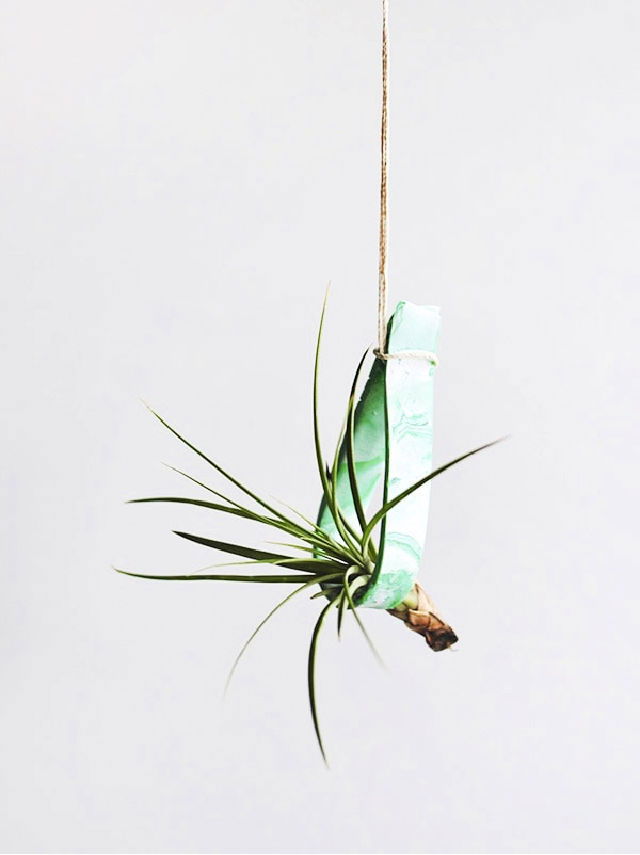 This awesome plant holder is the perfect way to display your air plants in style. It's made out of polymer clay – a type of material you can mold into any shape or form with just a few tools.
You'll need a sharp clay working tool, a rolling pin, and some string to make this unique piece for your home decor. Once complete, hang your new holder from the ceiling as an eye-catching feature and add an air plant for that extra touch of greenery! Get creative with colors and textures for added personalization! delineateyourdwelling
9. DIY Rainbow Clay Catch-All Dish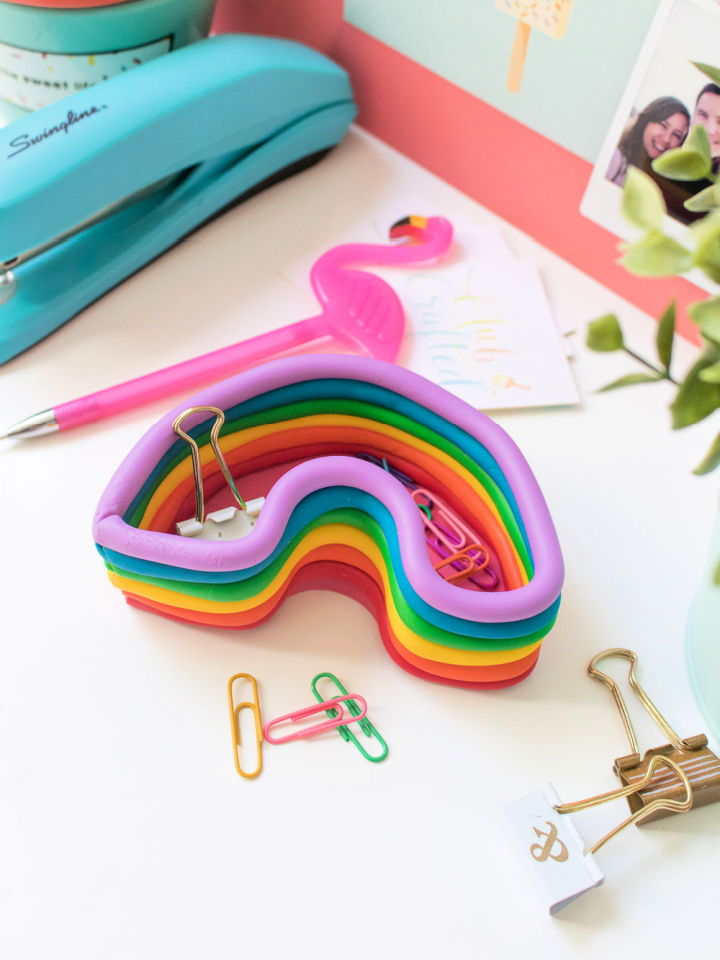 Do you want to make a DIY rainbow clay catch-all dish for your home? This easy tutorial will show you how. You'll need polymer clay, an oven, and a rolling pin or pasta maker.
Start by splitting the clay into six small balls of different colors and roll each ball flat with the rolling pin or pasta machine. Layer all six pieces together in alternating colors to form one large sheet of rainbow clay, and bake it in an oven according to the instructions on the package. Once cooled, cut out your desired shape from the baked sheet using scissors, then press and mold edges into desired shape until satisfied with its look.
Now place it on a baking tray and bake again for 10 minutes at 250°F (120°C). Let it cool completely before using it as a colorful catch-all dish! clubcrafted
10. Creative Polymer Clay Covered Pens Craft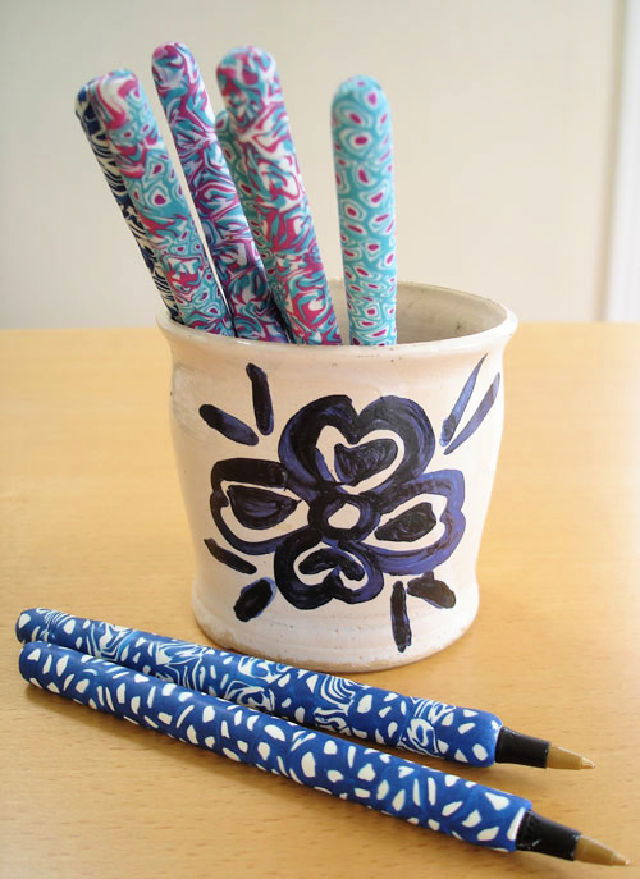 Want to learn how to make a unique and creative craft? Polymer clay-covered pens are an easy, fun way to add personalization to your writing supplies. With this guide, you will learn the materials needed and step-by-step instructions for making a stylish pen with polymer clay.
Start by gathering up polymer clay in different colors and shapes of your choice. Then roll out each color into thin sheets before cutting them into shapes or patterns. After that, cover the pens with these pieces of clay and use an oven bake method on low heat to harden them.
Finally, varnish over the surface of the pen for extra shine! Try this craft today for one-of-a-kind polymer clay-covered pens! creativeinchicago
11. Monogram Keychains Craft Ideas With Clay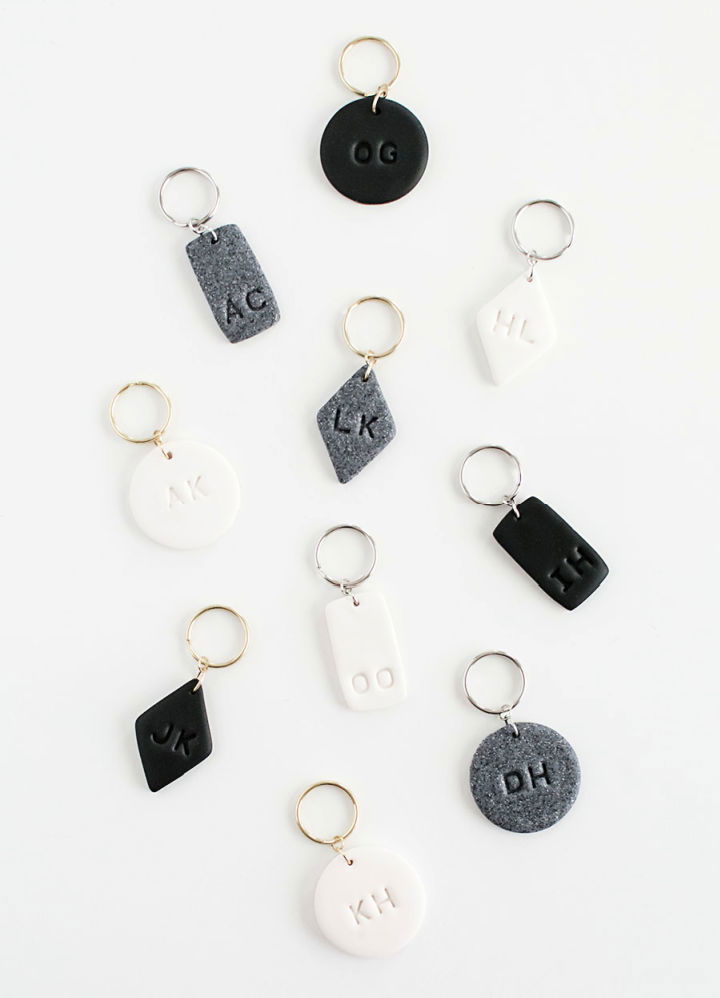 Clay ideas can include making jewelry, home decor, and functional items such as bowls, plates, and vases. Customize some personalized monogram keychains with clay! This craft is the perfect way to show off your unique style. Whether you want to customize a keychain for yourself or make a special gift for someone else, these easy-to-follow instructions will help you achieve beautiful results. Get creative and use different colors of polymer clay to make your own custom designs.
You can also add charms or beads to give it an extra personal touch. Follow our step-by-step guide on how to make monogram keychains with clay – it's so much fun and definitely worth the effort! homeyohmy
12. How to Make Clay Plant Pots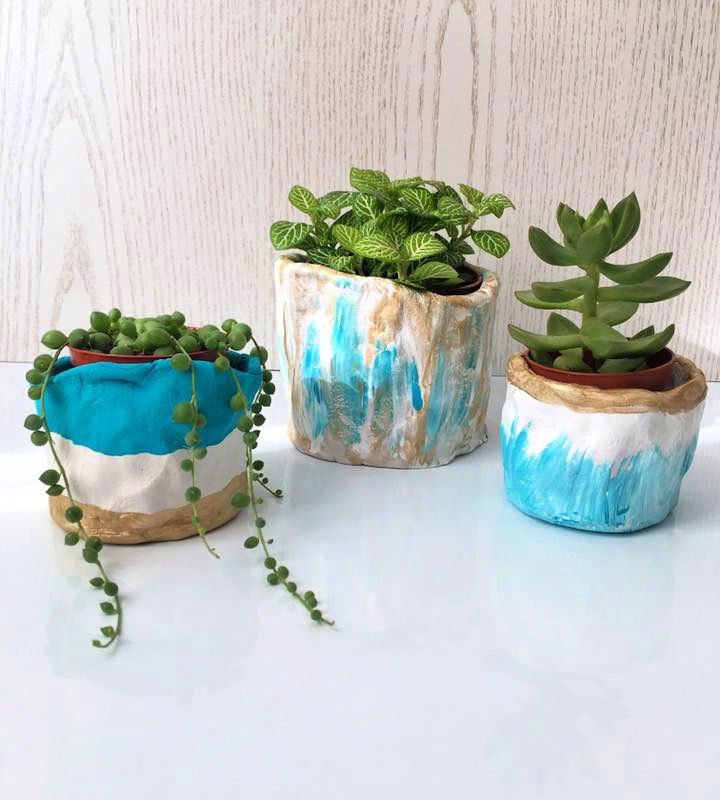 Unleash your creativity and transform ordinary DAS Clay into beautiful and unique plant pots with acrylic paint. Learn how to form the bank, add details, and finish it off with a splash of color! All you need is some air-dry clay for forming the pot, a brush to apply the paint, and a selection of colors for adding your special touch.
With just a few simple steps, you can make an eye-catching piece that will be sure to enhance any room in your home. Get creative with the possibilities and give life to your very own creation today! thatssogemma
13. Marbled Clay Clock Craft for Adults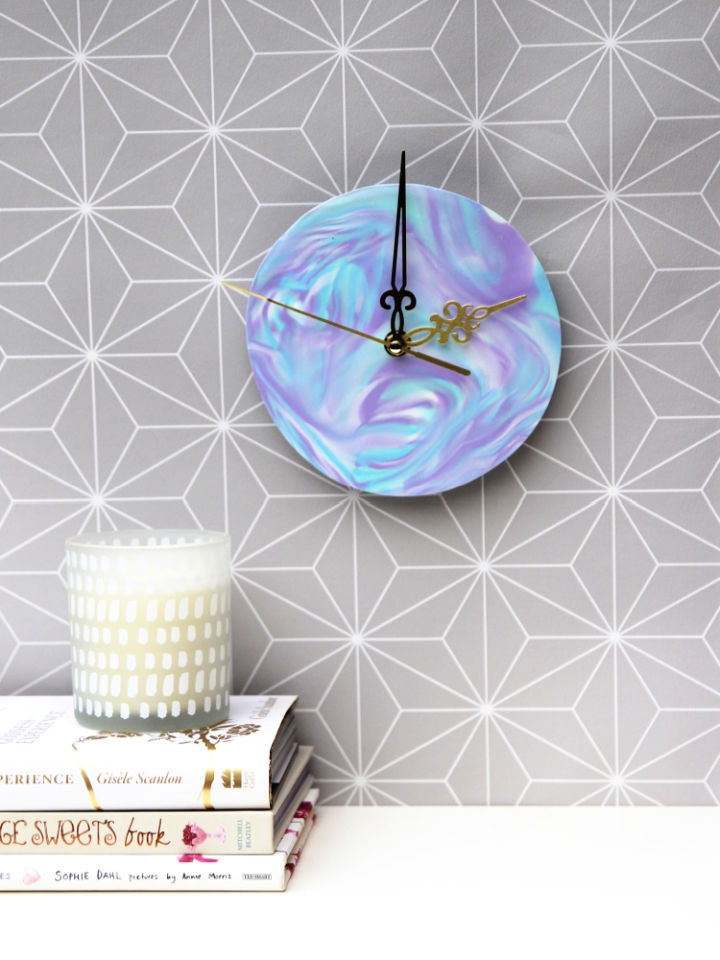 Clay crafts for adults provide an opportunity to explore the medium in a more sophisticated and detailed manner. Bring time to life with a stunning, marbled clay clock crafted from just half a pack of 4 different polymer clays. Different amounts of each color will give you variation, and whichever color is used the most will be the dominant one.
Simply gather your strands together and twist them to roll back into a sausage shape, then form it into a 12 cm diameter clock! With this easy but eye-catching craft, your guests are sure to be impressed at any gathering. gatheringbeauty
14. Adorable Clay Napkin Rings Craft for Beginners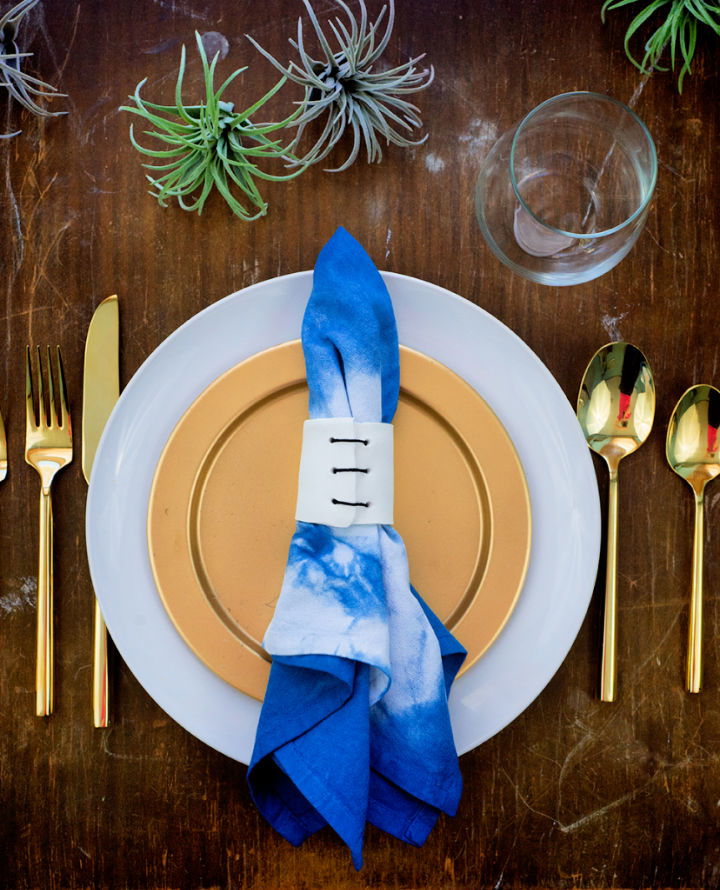 Transform your dining experience with these delightful clay napkin rings! Perfect for beginners, this craft is easy to make and requires minimal materials. All you need are some oven-bake clay, a rolling pin, cookie cutters of your choice, and a ribbon or string of your liking. Begin by kneading the clay until soft before flattening it using a rolling pin.
Next, use cookie cutters to get desired shapes from the flattened dough and place them on a baking tray lined with parchment paper. Bake as per instructions given in the package, and once cooled, attach ribbons or strings for a beautiful finish. Enjoy customizing each napkin ring according to individual family member's preferences! thehomesteady
15. Cute DIY Clay Chain Link for Decor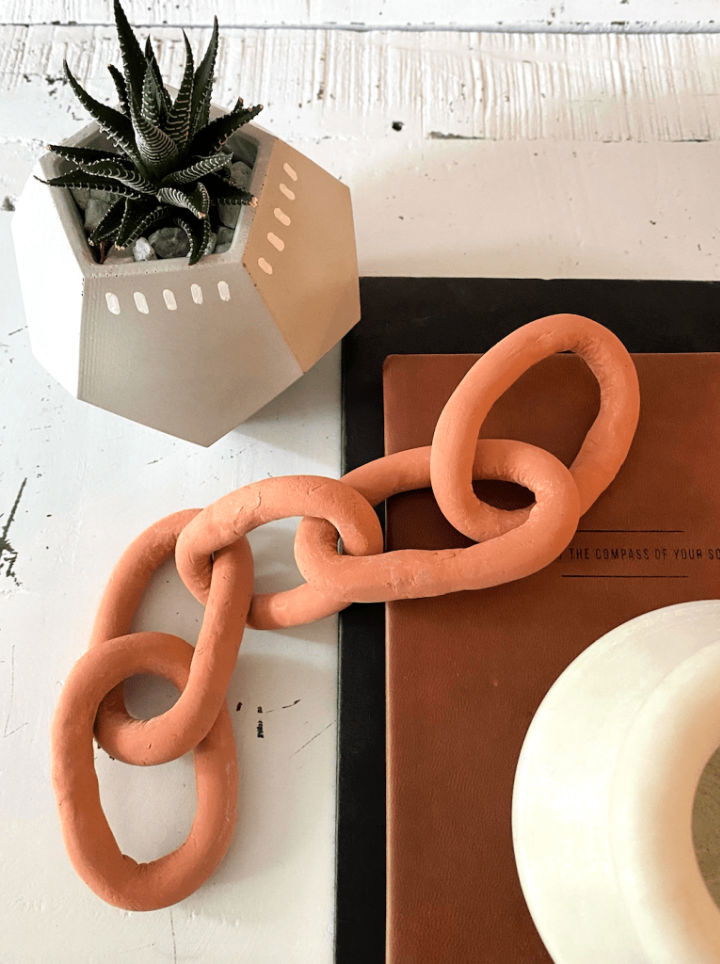 Add a unique flair to your home decor with this cute DIY clay chain link! Follow this detailed tutorial and make a visually appealing piece that is sure to impress. Start by joining two strands together, forming a loop. Gently run your finger over the joint line to minimize the crack for an even look.
Add more loops in whichever pattern you choose until you reach desired length and thickness — perfect for hanging wall art or other decorative pieces! With its simple yet sophisticated design, this DIY clay chain link will take your home décor up a notch! decorlovin
16. Ceramic Clay Leaf Bowls Craft for Kids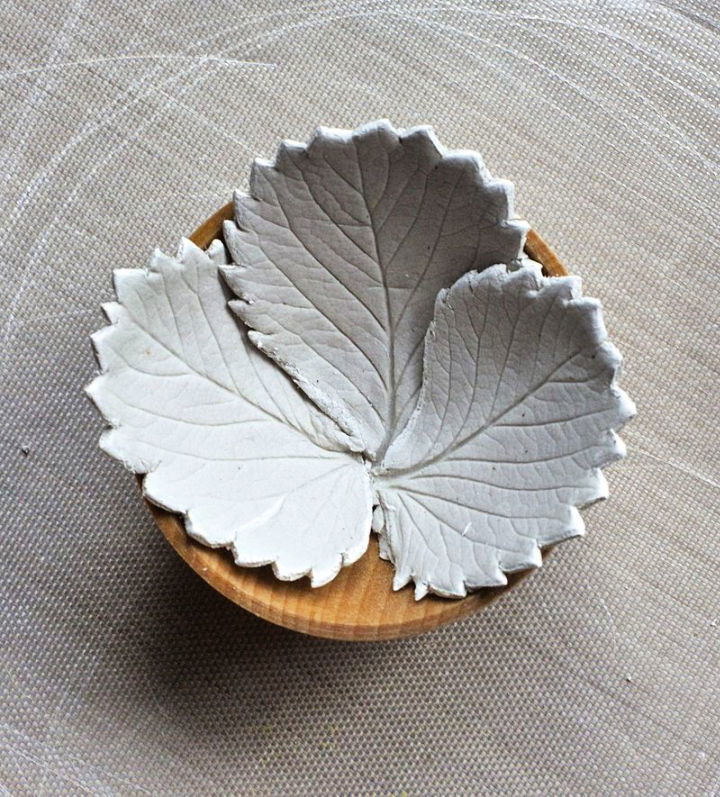 Get crafty and make a beautiful and unique ceramic craft with your kids using air-dry clay, leaves, and other materials! Make vibrant leaf bowls for decoration or storage. Start by rolling out the clay on the mat to a desired thickness with an acrylic roller. Cut out shapes from the rolled-out clay using scissors or a scalpel. Apply leaves onto each shape of cut-out clay and press down lightly to secure them into place.
Cover pieces with aluminum foil before drying in order for the colors of the leaves to stay bright. Let dry completely on a wire baking rack (optional). Use fine-tip tweezers as needed to remove any excess pieces when complete! urbancomfort
17. Cute Frog to Make Out of Clay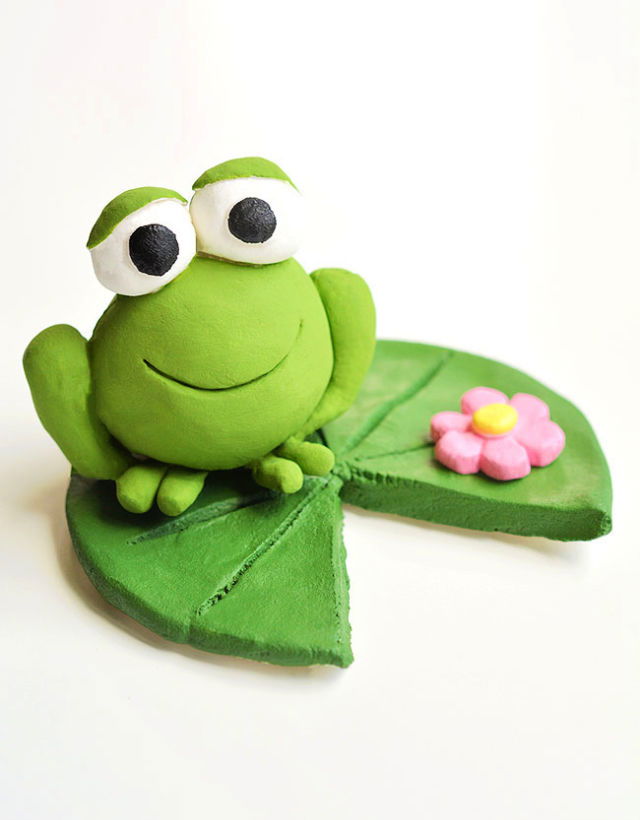 Put on your crafty gear and make your own cute frog out of air-dry clay with this easy DIY! All you need is the air dry clay, acrylic paint, a paintbrush, and some toothpicks to make an adorable little amphibian. The hardest part will be deciding what colors to use for your new pet frog! With this craft project, you can have fun and get creative at the same time.
Give your home or office another colorful decoration with this simple but eye-catching art piece. Start crafting now and make yourself a cute frog out of clay today! onelittleproject
18. Cool Air Dry Clay Candle Holder Crafting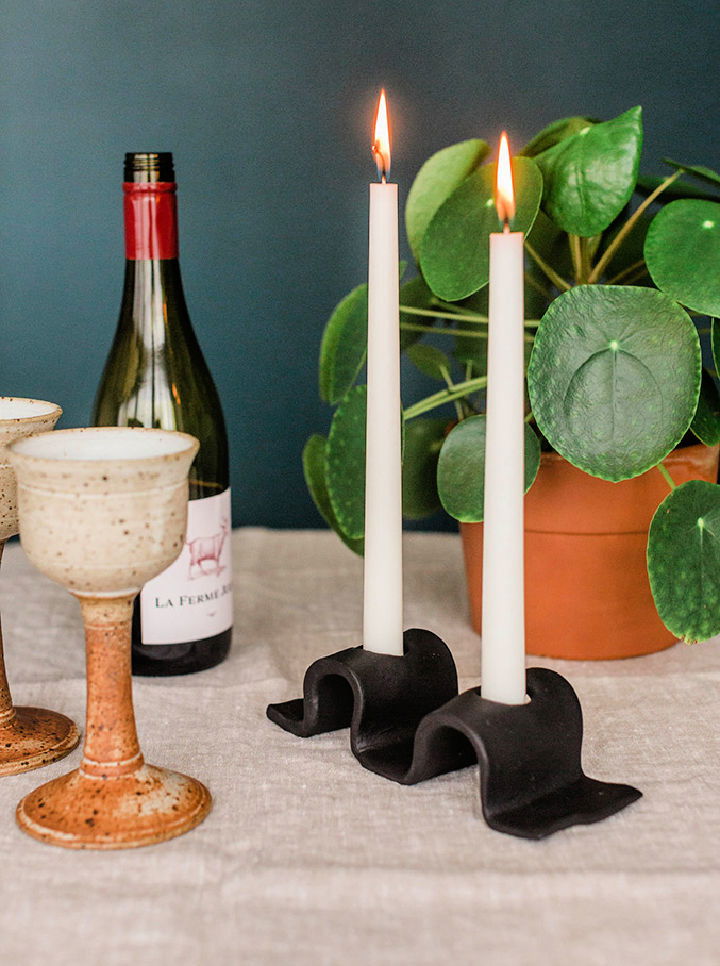 Transform your living space with this simple step-by-step guide on making a unique air-dry clay candle holder. Learn the basics of hand crafting, and follow step-by-step instructions on shaping, finishing, and painting your own unique candle holders. With just a few simple supplies like air-dry clay, paintbrush, and glue, you can make an impressive piece for all occasions that will bring joy into any room in the house.
This fun crafting project is suitable for both beginners and experienced crafters alike who want to impress their friends or family members with their creativity! dreamgreendiy
19. Stunning Sculpy Clay Violet Necklace Project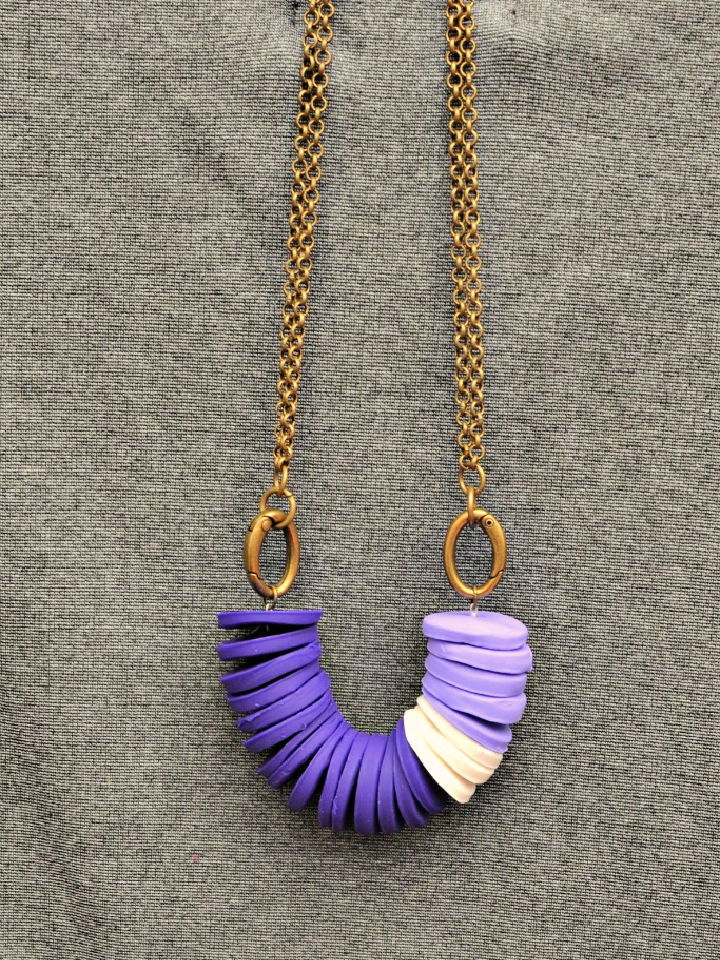 Spruce up beautiful jewelry pieces with this Sculpey clay violet necklace project. With a some materials and tools, you can make stunning sculptures that will be the envy of your friends.
Start by rolling out the clay finely with a rolling pin and cut it into discs using a circle cutter. Bake on a baking sheet but make sure it's lined with foil or parchment paper for 15 minutes at 275°F (135°C). Once cooled, use stringing wire, crimp beads, jump rings, and chains to assemble the necklace for an elegant look! amylattacreations
20. Polymer Clay Patterned Forks Gift Idea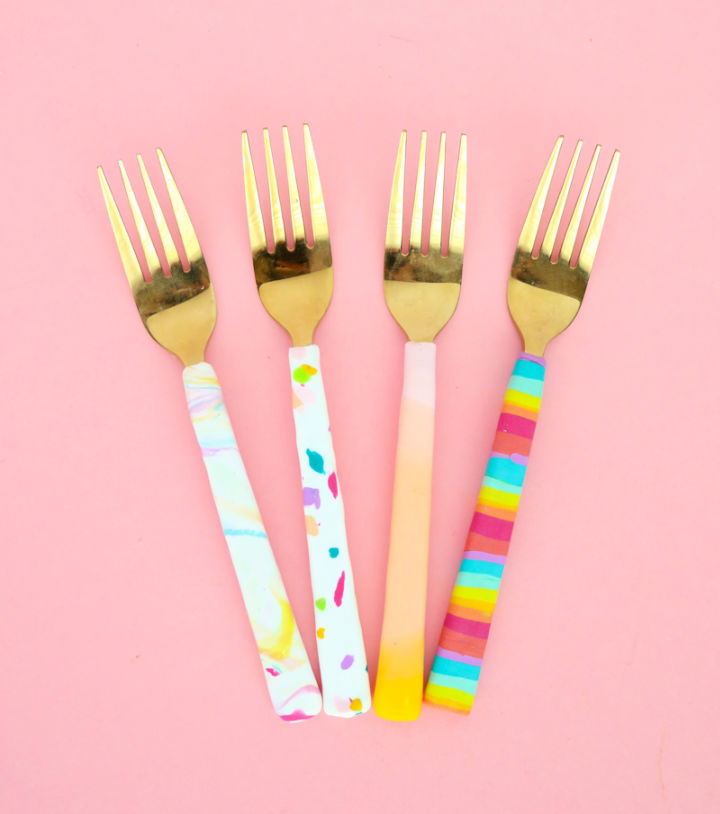 Clay art and craft ideas can include making intricate sculptures, wall hangings, and other decorative pieces. Flaunt a unique handmade conversation piece with your own polymer clay patterned forks! With FIMO clay, silverware, a rolling pin, and an oven, you can craft a one-of-a-kind gift. Roll out the polymer clay into thin slices using the rolling pin, then cover each fork tine in the desired design shapes – from abstract to geometric.
Trim off any excess with an X-acto knife before baking in an oven for 15 minutes at 130 degrees Celsius. Afterward, use sealant to make them dishwasher safe, and enjoy your new personalized set of dinner utensils. A great gift idea for housewarming or special occasions! akailochiclife
21. Modeling Clay Ice Cream Cone Wall Planters Craft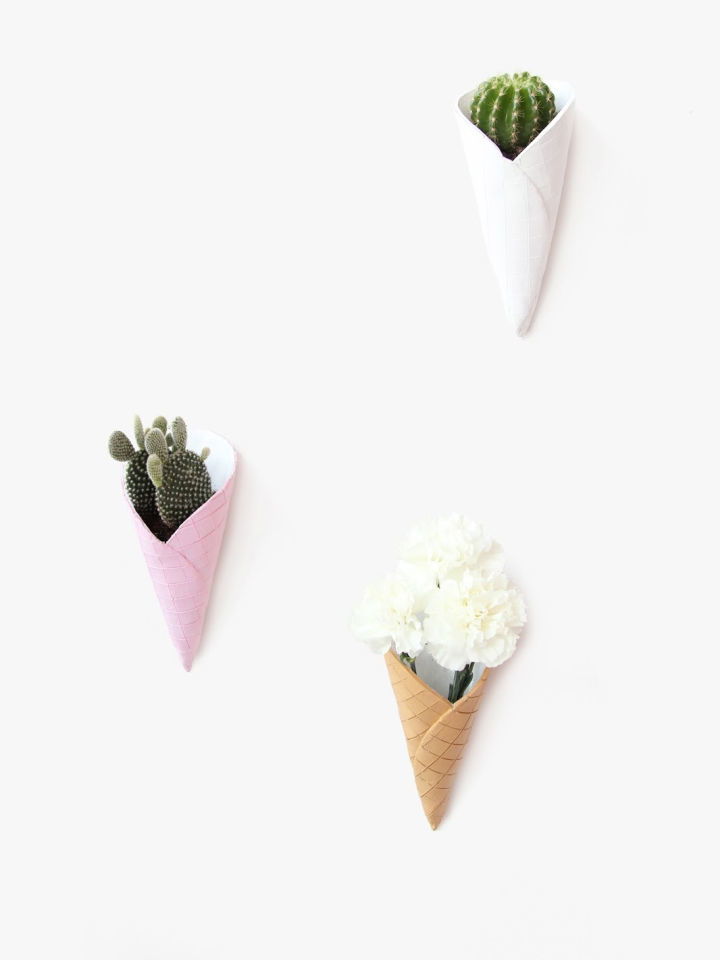 Bring a touch of summer to your home with these bright and cheerful modeling clay ice cream cone wall planters craft! This easy DIY project is perfect for sprucing up any wall or room in your house. With only a few simple materials, some craft supplies, and minimal effort, you can make a stunning art piece that will definitely be the talk of the town.
For this craft, you'll need colored modeling clay, ice cream cone molds, felt pieces, and a hot glue gun. You'll make small pots out of the modeling clay to hold succulents or flowers. To finish off the look, use felt pieces as decorations around each planter cone, making them even more eye-catching! These cute wall planters are sure to bring joy and color to any environment- get crafting today! awwsam
22. Making a Femo Clay Ring Holder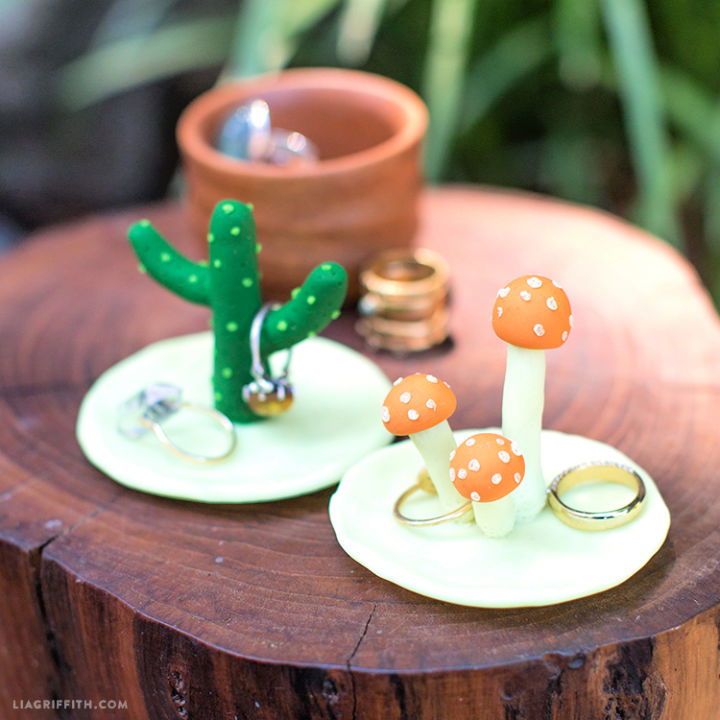 Ace at making a unique and stylish ring holder with the help of FEMO clay craft. Gather your tools, including a dowel, Xacto knife or scissors, small bowl, and materials such as polymer clay in different colors – Just orange + pearl for mushrooms, leaf green + granny smith + pearl for cactus, and toothpicks. Start by kneading all three clay colors, then form into individual balls.
Press white clay into a small dish to shape it perfectly. With the help of these simple steps, you can make an eye-catching display piece that is perfect for organizing rings on your dressing table or nightstand! liagriffith
23. DIY Rainbow Sculpey Clay Cake Topper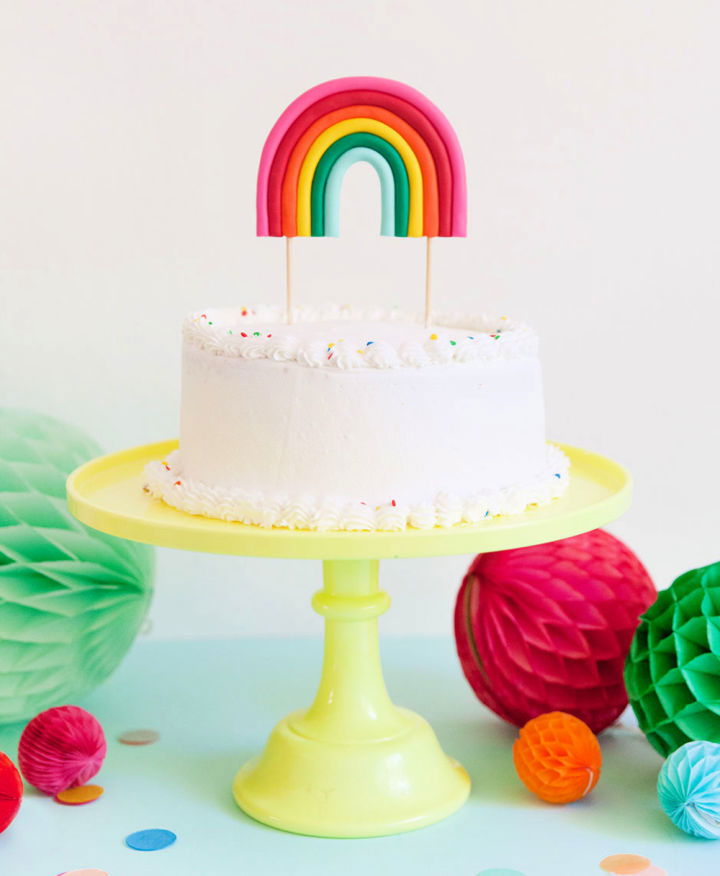 Things to make with clay can include functional items such as dishes and vases, as well as decorative pieces such as figurines and ornaments. Learn how to craft your own custom cake decorations with this DIY rainbow sculpey clay cake topper tutorial! Get creative and make a unique cake design for special occasions with this easy-to-follow guide.
All you need is polymer clay, an oven, and some basic crafting tools – plus these helpful tips and tricks. Once you've finished your colorful creation, just bake it in the oven for a few minutes, and voila! Your one-of-a-kind cake topper will be ready for display on any special occasion.
Make sure to check out our detailed step by step instructions so you can make the perfect rainbow sculpey clay cake topper today! tellloveandparty
24. Polymer Clay Emoji Faces Craft for Kids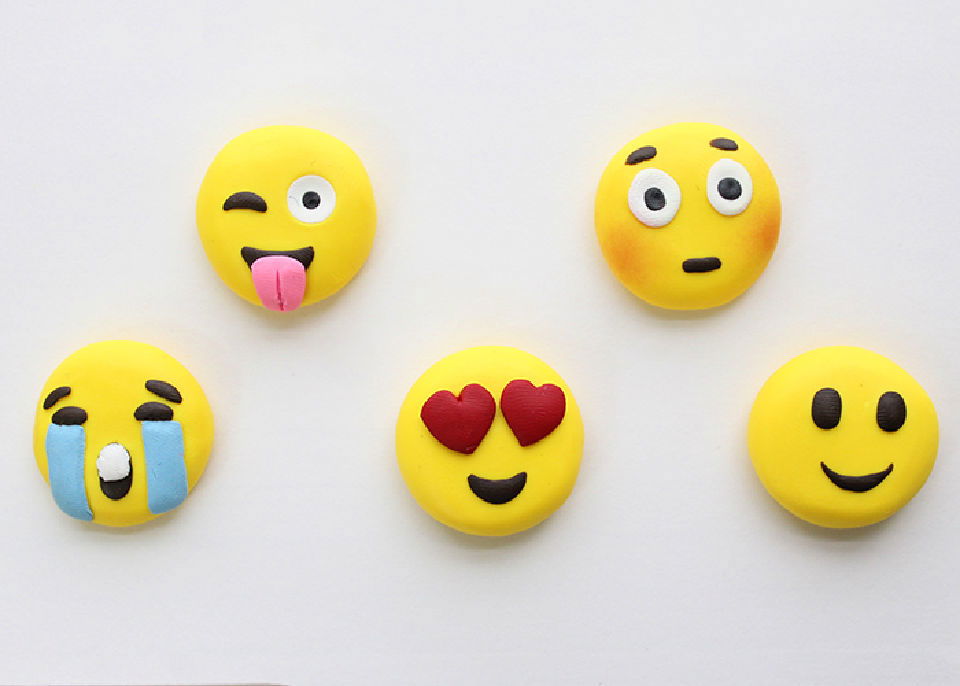 Let the smiles come alive with this fun-filled polymer clay emoji faces craft for kids! Make your own custom polymer clay emoji faces with this easy-to-follow tutorial! You will need yellow, pink, blue, white, black, dark brown, and red polymer clay, a clay blade, or other cutting tools to cut the pieces into small shapes.
A pink chalk pastel and dotting tool is also needed, along with a soft small paintbrush and needle tool. For further detail, you may use a small ball tool – but if not available, just use the dotting tool. Lastly, you will require an oven for baking purposes as well as scrap paper and porcelain tile or other work surface. Follow these step by step instructions to make your own unique polymer clay emoji faces today! woojr
25. Air Dry Clay Whale Phone Holder Craft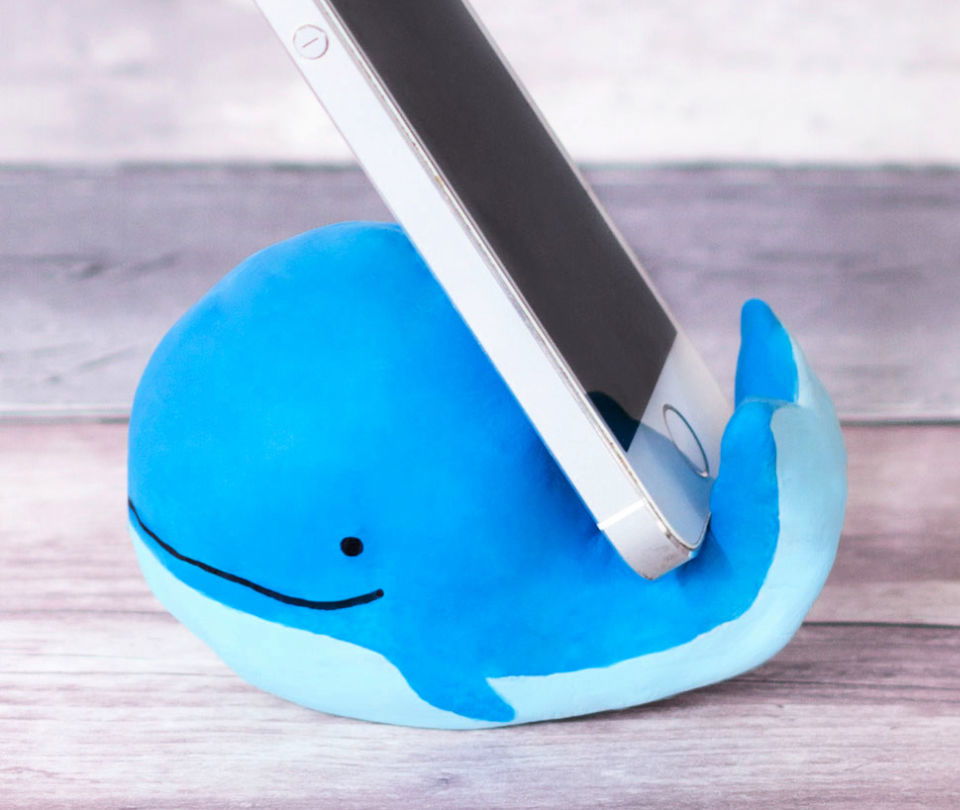 Clay craft projects can be a fun and rewarding way to explore your creativity and develop your skills in sculpting and modeling. Bring the ocean to your home with this easy and fun air-dry clay whale phone holder craft. With just simple supplies, you can make this adorable holder for your phone in no time! Start by laying out some newspaper and then roll out a large piece of clay. Cut the clay into two pieces – one for the body of the whale and one for its tailfin.
Decorate with paint, sequins, or buttons to give it personality before baking it in an oven until dry. Attach a strip of fabric along the backside to make a pocket where your phone will fit perfectly when not in use. Enjoy showing off this crafty creation! doodleandstitch
Conclusion:
In conclusion, clay art and craft projects are a fantastic way to unleash your creativity and imagination. With 25 easy clay crafts to choose from, there's something for everyone, whether you're a beginner or an experienced artist. From terracotta teacups to colorful pencil toppers, these clay ideas are not only fun to make but also therapeutic and relaxing. So why not try your hand at one of these clay art and craft ideas today? You might just surprise yourself with what you can make!